10 Must-Have Items In Your Car Kit When Travelling Outdoors
Guest Post by Victor
Spring is in the air and camping season is just around the corner. And adventure-lovers are starting to plan their camping trips and hiking expeditions! Most of the time, you may be dependent on your car as a means of transportation for these adventures. This post will help you plan what's essential to pack in your vehicle for these outings.
An advantage of car camping is that you can pack in a lot of stuff and park the car in close vicinity to the camping site. There may be numerous things that are required, but the following details provide information on a few.
10 Must-Have Items In Your Car Kit When Travelling Outdoors
1.) Sleeping Bags
Sleeping bags are an important part of your gear when camping in the outdoors. They are lightweight, and they can keep you protected from the chilly winds blowing in the wilderness.
2.) Mattress
Packing an air mattress for camping is a really good idea. Remember that you may be comfortable in your sleeping bag, but it is cold to sleep on the ground; a mattress can keep you comfortable. Power adaptors and extension cables should also not be forgotten for inflating the mattresses.
3.) Tent
Be sure to bring along your tent for mounting at the campsite. It would be ideal to choose a large-sized one, so the mattress and backpacks fit in with ease. A smaller tent would also suffice, but it would not be possible to get in the rucksacks inside for lack of space.
4.) Backpacks
For car camping, it is sufficient to take small backpacks for storing the basics. Also, if you are planning to go on a hike, they can be packed with few items and carried.

5.) Water
You should also put plenty of water bottles in your car. Always take spare bottles for others that may join your group. There are some varieties that can even be rolled up after use; it would be wise to opt for them. Taking along portable water purifiers are also recommended.
6.) Food
Be sure to pack a variety of foods for when you get hungry. Some items could include peanut butter, nutritional bars, canned foods, and snacks. It is better to consume calorie-rich foods to remain energized.
7.) Cookware
There are lightweight gas stoves available that are suitable for cooking purposes at camps. They are ideal for boiling water or preparing eggs/noodles. You may also need cutlery and dish washing liquid. And, disposable spoons, forks, and bowls could also be handy.

8. First-Aid Kit
It would be a good idea to keep a first-aid kit in the car for dressing any injuries that take place during the outing. An antiseptic liquid, cotton, and bandages are some essentials that should be added.
9.) Toiletries
Toiletry items such as toothpaste, body wash, shampoos, toilet roll, and conditioners should also be packed.
10.) Functional Tools
Fire starters, knife, flashlight, blade, and duct tape are other things that are useful to bring along.
These items can be placed in the trunk; if it is not large enough, consider a trekking pack for bundling the essentials. It may also come handy if due to unforeseen circumstances you have to abandon your vehicle.
Author Bio: Victor has great knowledge of woodworking and furniture handling. He shares this knowledge with his online readers, so they can benefit and contribute towards an eco-friendly environment. (Click here to see Victor's website.)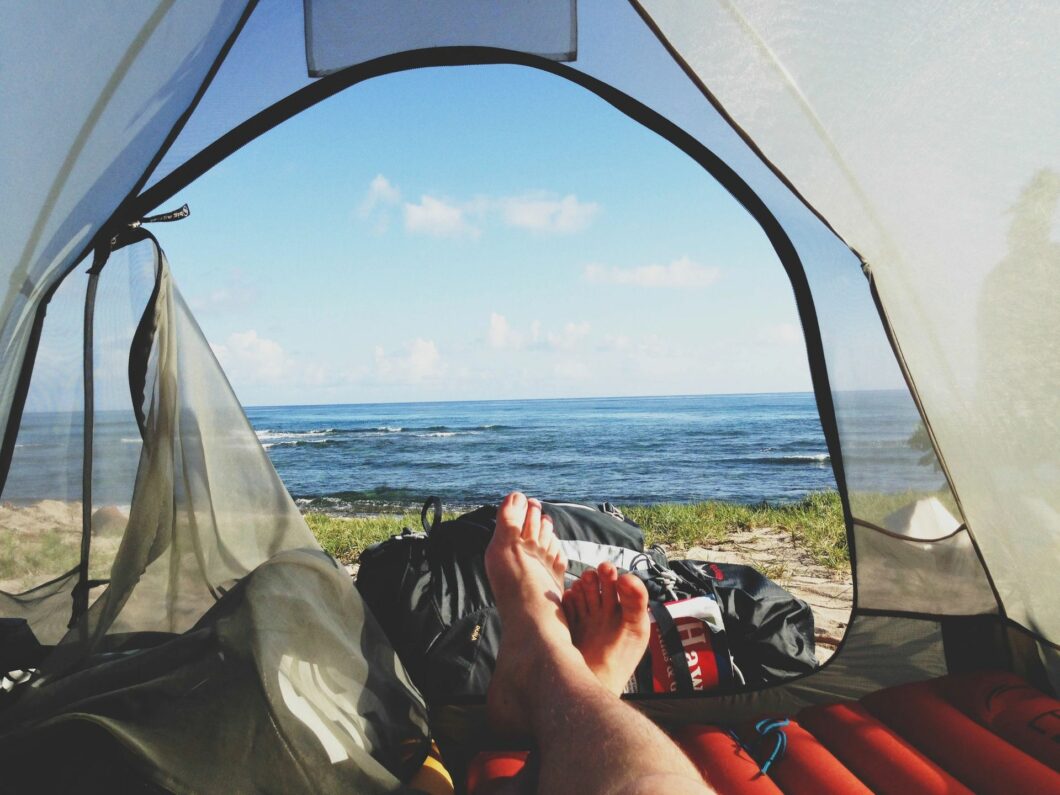 *Thank you to Thecampingtrips.com for partnering with us for this post.