10 Things To Know Before Visiting Iguazu Falls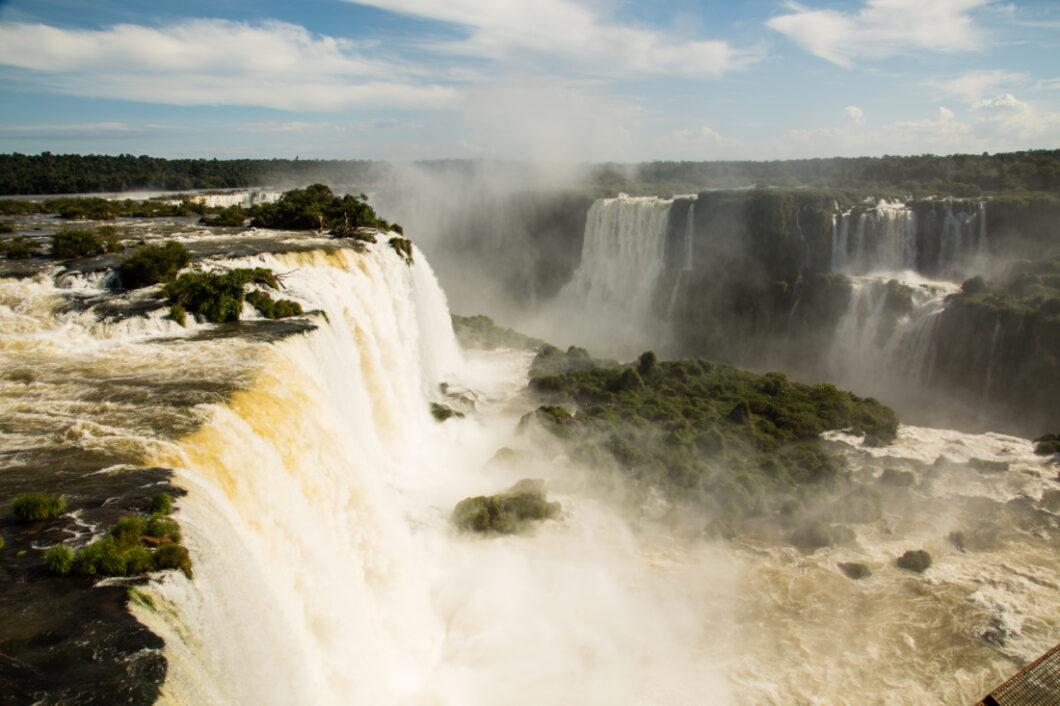 "Poor Niagara." ~ Eleanor Roosevelt
Eleanor Roosevelt famously said that upon seeing Iguazu Falls. And it's hard to not have that reaction when you see them in person! Iguazu Falls are made up of a system of 275 waterfalls, with the exact number depending on the season. It spans an area 2.7 kilometers wide, and it's almost twice as tall and nearly three times wider than Niagara Falls.
We had visited Iguazu Falls on our exit tour of Argentina, and to be perfectly honest, neither of us were terribly excited for this portion of our trip. However, we both agreed after the trip, Iguazu Falls was the highlight for us! It's something that photos, videos and words don't do justice – you have to see it in person to appreciate. And if you're heading to Argentina, it's an absolute must-do!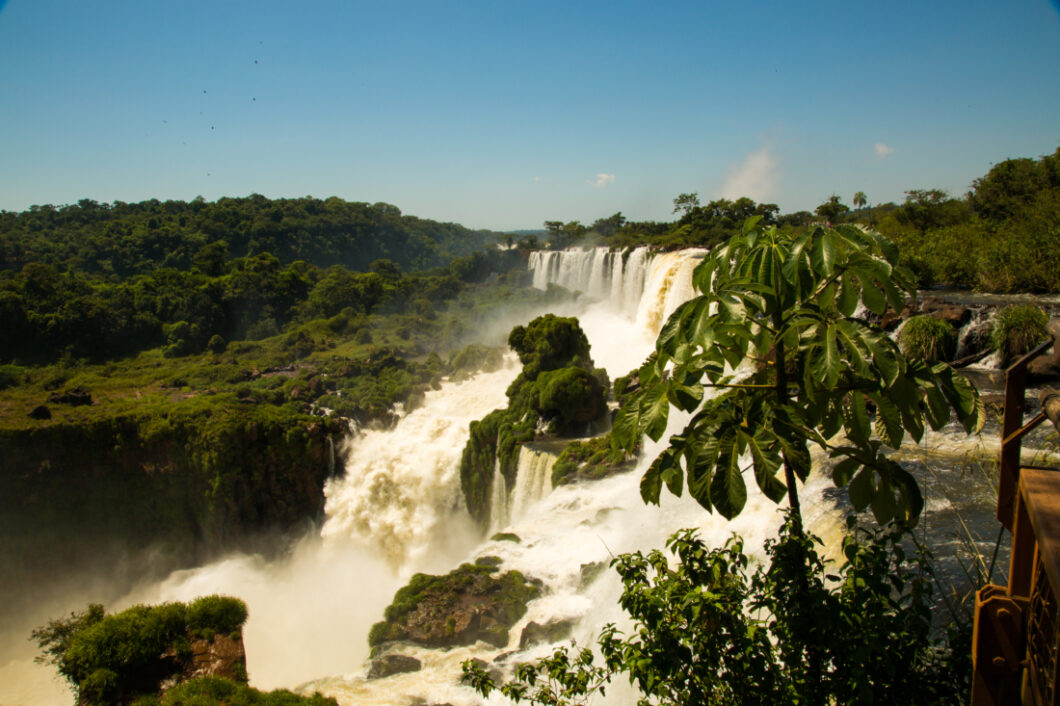 G Adventures is hosting last-minute group tours deals to Argentina that are up to $1,000 off.
Click here to browse G Adventures on sale tour packages.
10 Things To Know Before Visiting Iguazu Falls
1.) They are located on the border of Argentina and Brazil. Everyone has a different opinion of which side is better. However, in my opinion, visit both! They are two vastly different experiences.
2.) The Brazilian side of the falls has the panoramic views. It's incredible!
And in my opinion, going with a guide service will be a smidge easier for Brazil. This is because you will likely be going from Argentina to Brazil and will need to go through customs. We had a guide service for this, and it went SO quickly. We didn't even get out of the vehicle and our guide took care of our immigration. For that alone, it was worth it!
Click here to see this tour.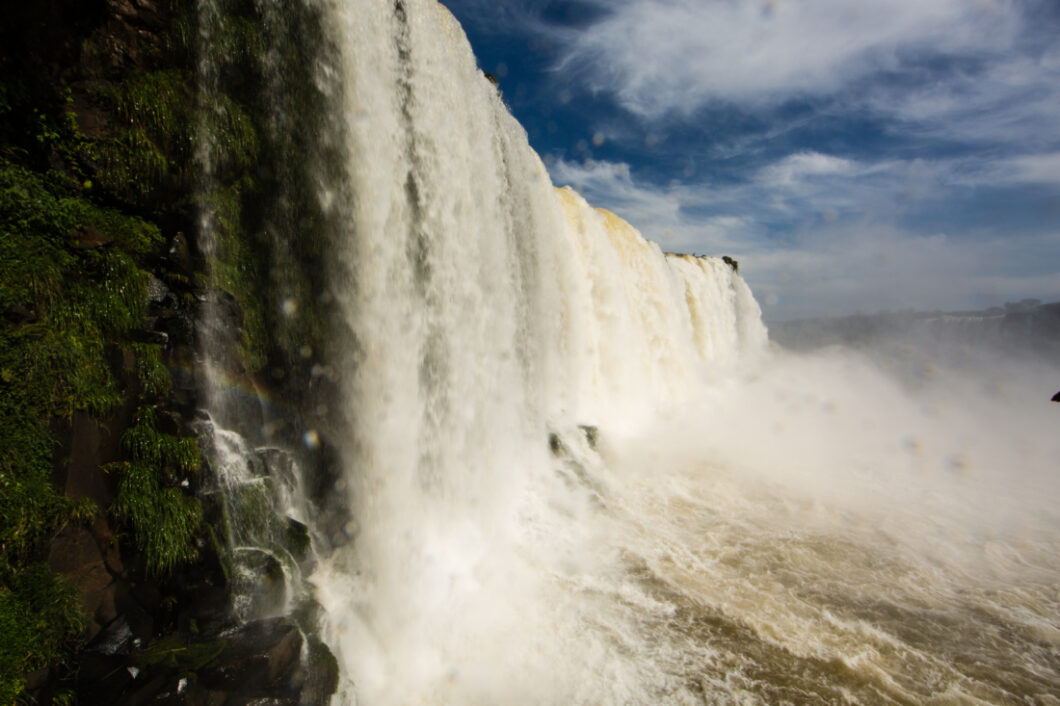 3.) You're up close & personal to the falls on the Argentine side, and you can actually feel the power of these magnificent natural wonders. You'll look down into the tallest of these waterfalls, called the Devil's Throat, which drops by more than 80 meters! It's quite hard to capture as you (and your equipment) are getting soaked!
But this video my husband shot and edited with our GoPro gives a really good idea of just how close you can get to the falls on the Argentine side.
4.) On the Argentine side, you can actually take a boat ride (which you can see in my husband's video above, toward the end) right into a couple of the falls! It's incredible! We did this through Iguazu Jungle boat tour (we did the Great Adventure option). This is the closest you will ever get to the falls and it was the highlight of the trip for us.
Now, we had done something similar when we were in New Zealand, and we didn't think we would get that wet. But wow! Were we wrong! We were completely drenched from head to toe! Fortunately, you'll get a waterproof bag to put your belongings in.
*If possible try to book your tour ASAP as they do sell out during high season (you'll do that at the ticket kiosk in the park).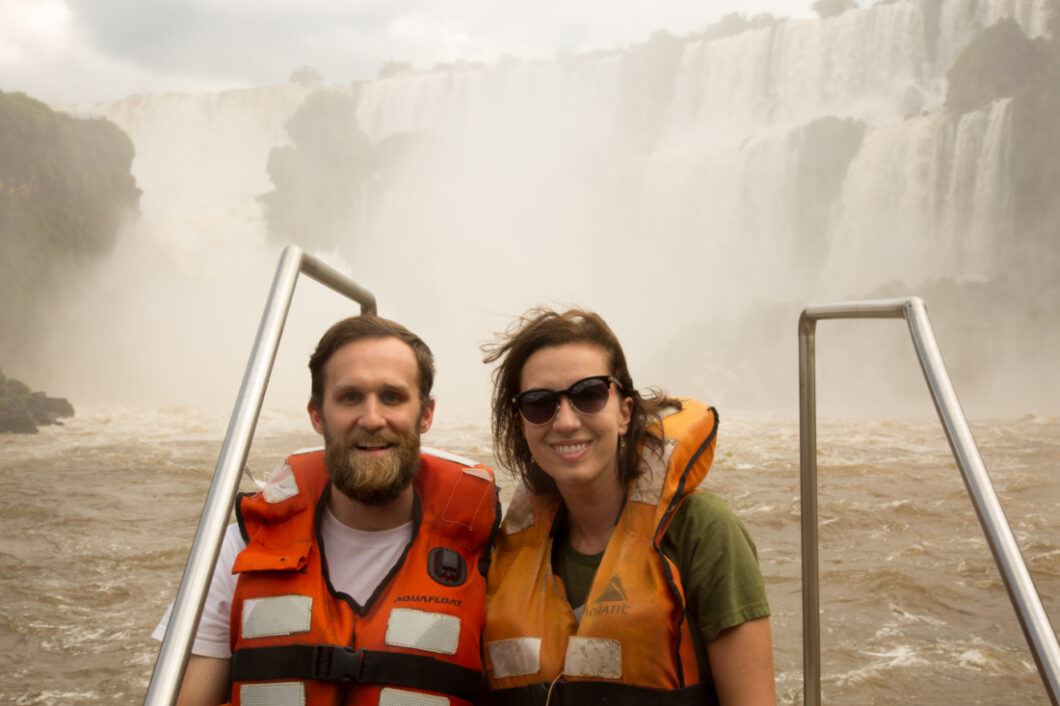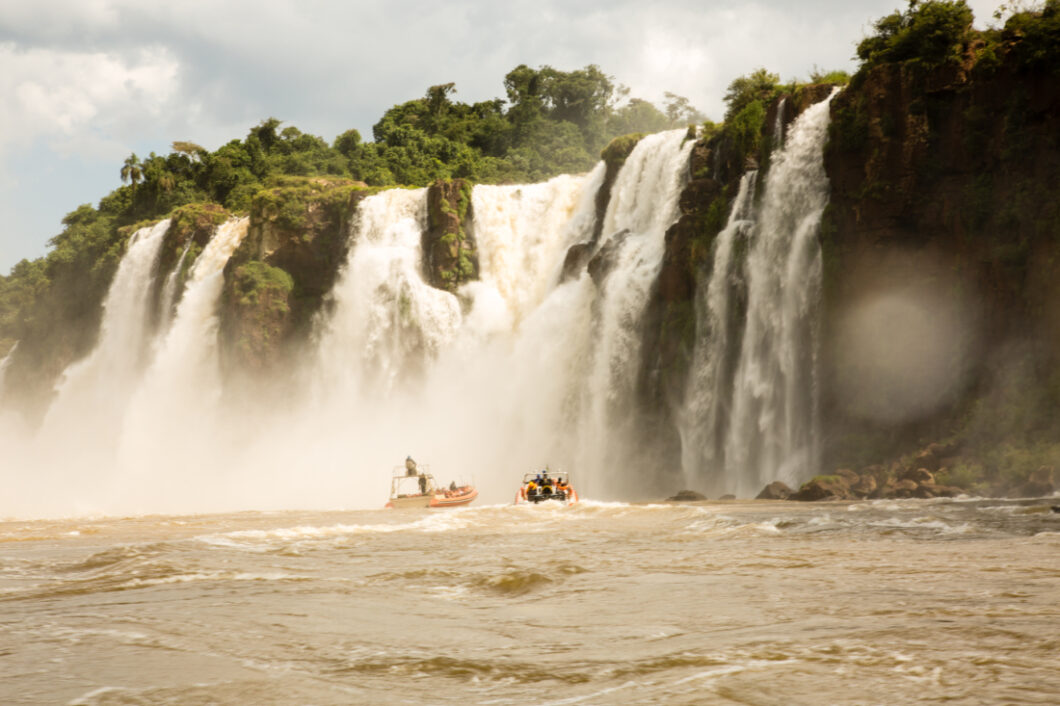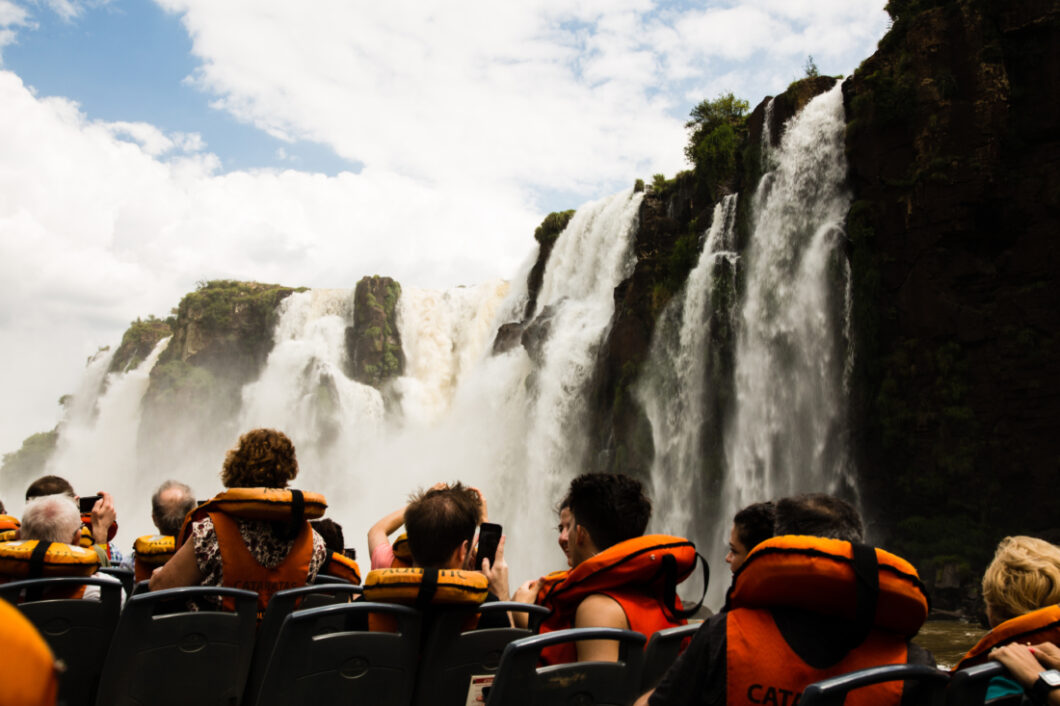 5.) The Argentine and Brazilian side both have well-paved and well-marked walking trails. No need to wear your hiking boots here. Comfy walking shoes will be just fine!
6.) Coati! I was so shocked to see these little animals when we were walking the trails of the parks! However, be careful around the coati. They can bite…and they WILL steal any food you have on you. I saw a lady set down her backpack to take a photo, and a coati unzipped her bag, took out a candy bar and ran away! No lie!
See just how close you can get in the video below!
7.) Caiman!…oh, and there are also caiman (a relative to the alligator and crocodile)! We spotted this one on the Argentine side of the falls. Seriously! See one in the video below. Little kids were throwing crackers down to it. I couldn't believe it.
8.) You will get wet! Even if you don't do the boat ride, you're going to get soaked. I was not entirely aware of this and was very lucky that I had worn a lightweight tank top and my quick-dry hiking pants for this day! Many people were also wearing swimsuits under their clothing, which also wouldn't be a bad idea either.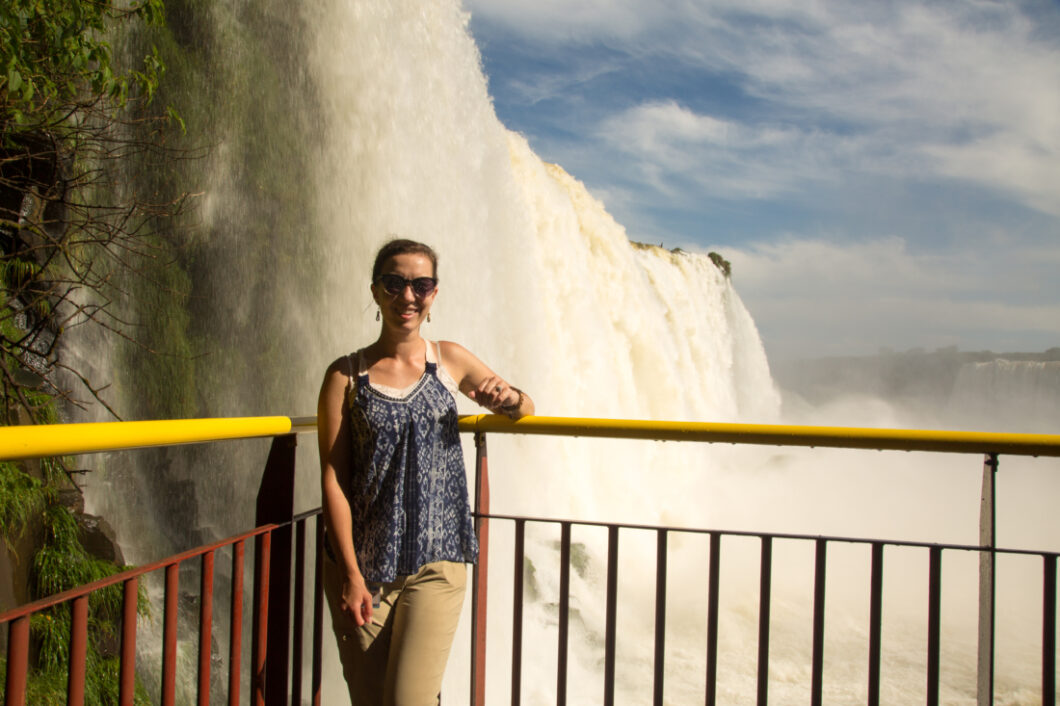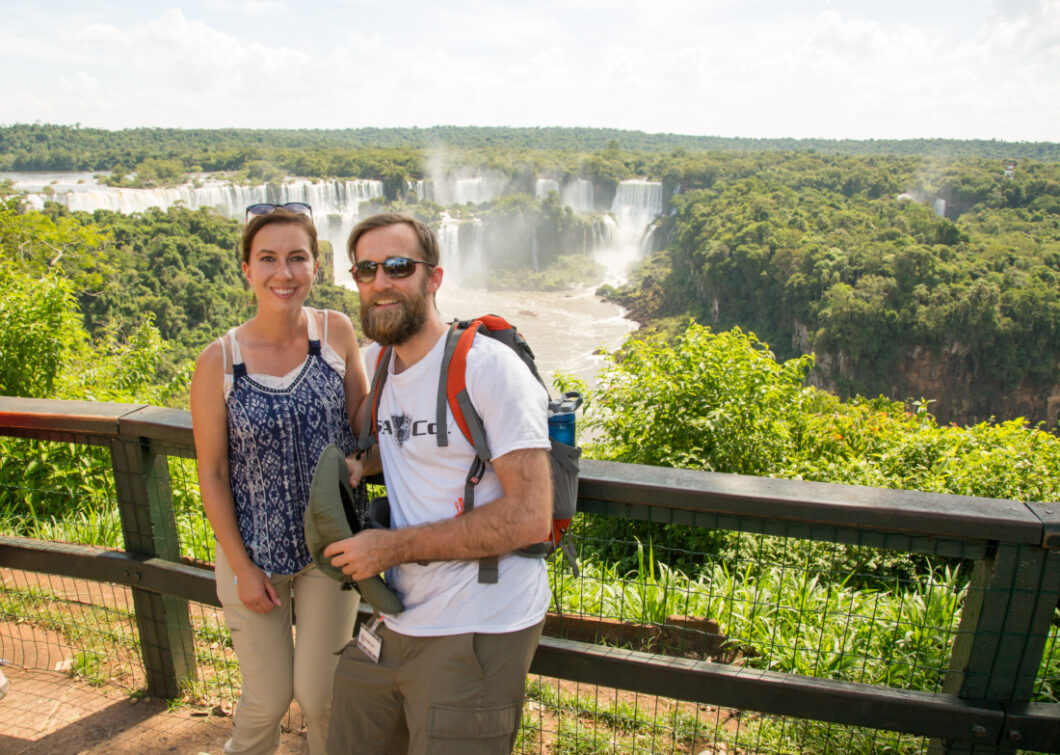 9.) There are park fees to enter both sides – be sure to have $500 Argentine pesos for the Argentine side (but Brazil takes credit card + about 4 other currencies). Also, there is a 50% discount for the 2nd day at Argentina if you save your ticket! (If you choose to go to the Argentine side twice.)
10.) Give yourself time to visit! I would spend at least a full day inside the Argentine part of the falls. There are so many different trails and things to see and do. The Brazilian side could easily be done in a half-day (many people said it's better to go in the morning to the Brazilian side).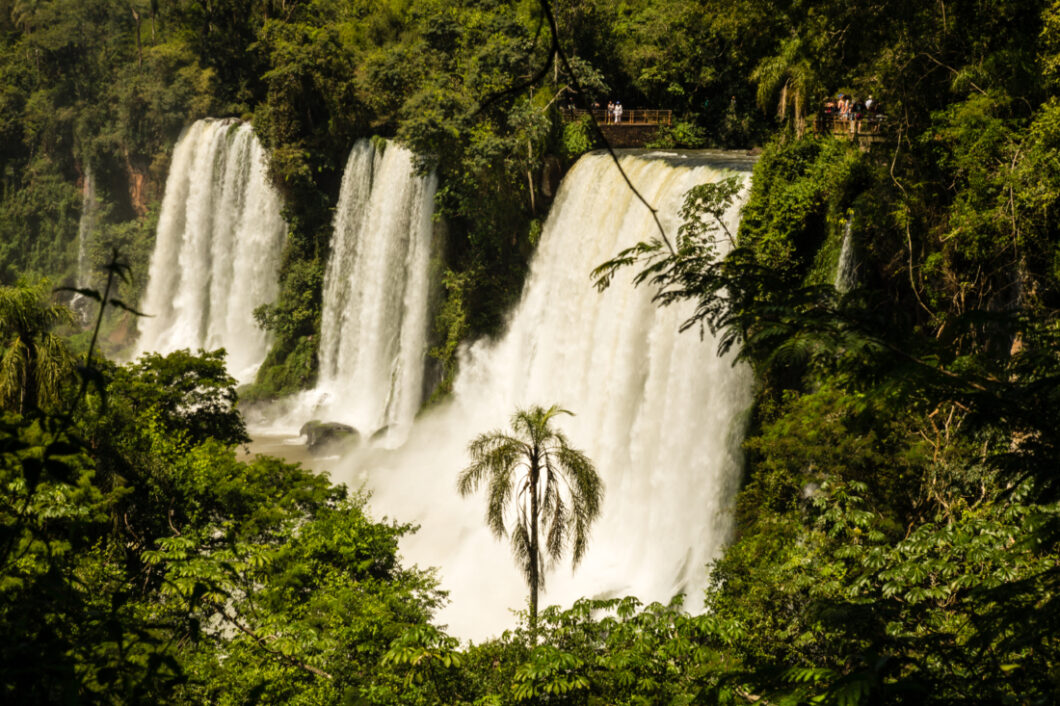 Where we Stayed
We stayed at Hotel Saint George – which was wonderful and only a couple of minutes walk from the bus terminal in Puerto Iguazu. The rates were reasonable, they also had a nice restaurant and bar and pool area (and plenty of highly-rated restaurants within walking distance). The rooms were nothing spectacular, but it was a comfortable place to sleep. And I was very impressed with their breakfast which is included in the rate. I highly recommend this hotel.
*Click here for Hotel Saint George's current rates.
For luxury accommodation, I advise staying on the Brazilian side of the falls at Belmond Hotel das Cataratas. This hotel is literally across the road from the falls & you get access to the falls after the park closes.


G Adventures is hosting last-minute group tours deals to Argentina that are up to $1,000 off.

Click here to browse G Adventures on sale tour packages.
Visa Requirements
To check if your country requires a Visa for traveling to Argentina or Brazil, click here.
Travel Insurance
Something to consider…it's a good idea, no matter where your adventure takes you, to have travel insurance. You never know what might happen! Some credit card companies do provide this service (check with yours), or you can get a quote from companies such as RoamRight.
Is there anything you would add to this list? And what did you find most surprising about Iguazu Falls? Let me know in the comments!

*Click here to see all of my Argentina travel posts.
*Click here to read my post, "How to Spend 10 Days in Argentina."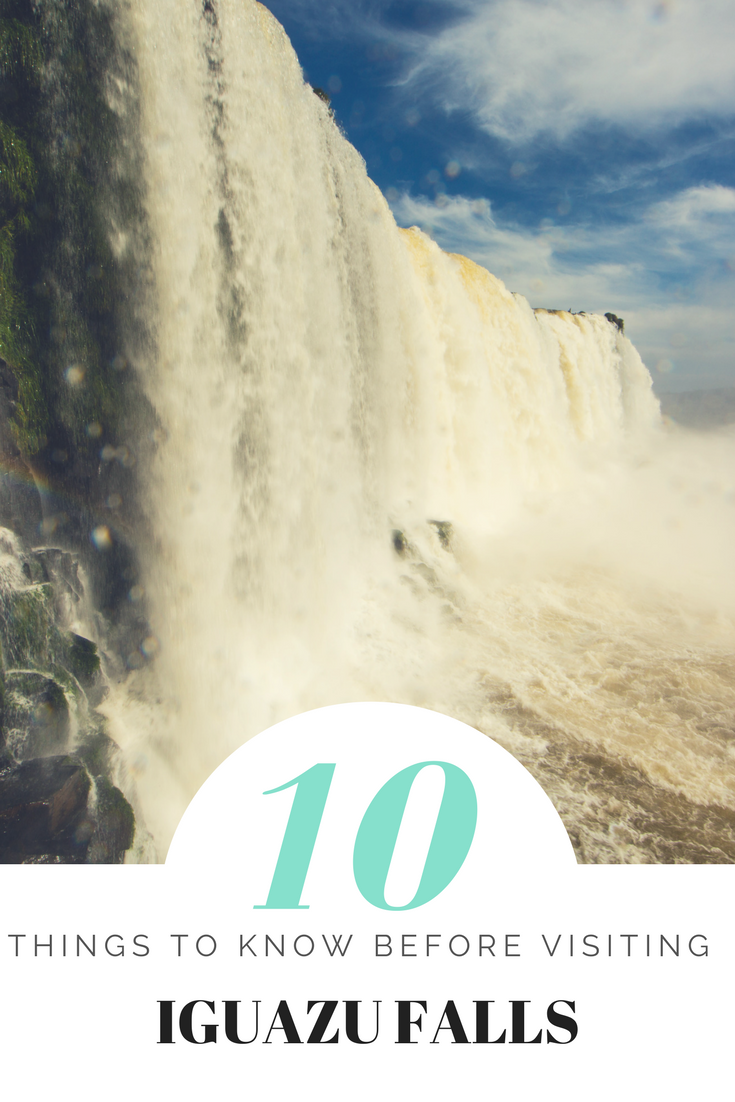 This post was featured on Independent Fashion Bloggers "Links a la Mode."
Links à la Mode, July 12th, 2018
Overstock
*Disclosure: some of these links are affiliate links. Meaning, if you click a link and make a purchase, Have Clothes, Will Travel gets a very small commission at no extra cost to you. Thank you for supporting the brands that make this blog possible! I am also a participant in the Amazon Services LLC Associates Program, an affiliate advertising program designed to provide a means for us to earn fees by linking to Amazon.com and affiliated sites.