3 Great Ways to Chronicle Your Adventure Travels
Guest Post by Sarah Saker
There's nothing as exhilarating as going somewhere new. The thrill of walking a new path, the apprehension of taking a different route, or the serenity from the view of a mountain peak stimulates us in ways that our careers and other hobbies never could. Allowing ourselves to reconnect with our more natural, primitive instincts in the woods, deserts, and hills give us a sense of fulfillment that has kept adventurers the world over globetrotting for years.
If you're an avid outdoorsman, more specifically, a hiker, camper or adventure traveler, you want to not only relish the adventures you've had, but preserve those awesome experiences, and share them with others. Even if you're not venturing to the great outdoors, you might still want to document your travels. It will help connect you with new friends, endear you to friends and family, and maybe even encourage someone to chart their own course for adventure!
To help you get started, the following is an overview of three ways that you can share your adventures, without detracting from your ability to enjoy the moments that will last the rest of your life.
3 Great Ways to Chronicle Your Adventure Travels
Get a GoPro
Video is a great option to relate your experiences while allowing others the opportunity to come as close as possible to experiencing exciting locations without actually being there. In addition to the sights, you can also capture the sounds; the natural quiet of a forest, or the rush of a waterfall, that are an integral part of what makes a location unique.
But handheld cameras can be bulky, and even worse, they tie up your hands, which can be not only inconvenient but dangerous if you're walking along a narrow trail or trying to scale a steep ravine. A GoPro is a great option that will not only allow you to capture video while fully enjoying the experience your travel destination offers but allow you to remain much safer while doing so.
In addition to having top of the line video and sound quality, while allowing you the use of both hands, GoPros are very durable, and can operate in a wide range of environmental conditions, including extreme heat, extreme cold, and even underwater, so no matter where you go, your GoPro can keep up with you.
Finally, GoPros have very simple to use video editing software, so you can design your own custom videos, or just do some basic touch up, without needing a degree in film studies to make it look amazing.
Start Your Own Blog
If you don't want to be distracted from your adventures at all, don't want to risk breaking an expensive camera, or simply can?t afford one, another great option you should consider is starting your own blog.
There are a host of blogs that cater to those with an interest in traveling, and having your own is not only a great way to share your adventures but connect to a wider community of travel aficionados. Starting your own blog, and connecting with this thriving community, will allow you to not only share the amazing experiences you've had, but also offer advice, helpful tips, and lessons learned from your own travels.
Your blog could also turn into a source of additional revenue for you if you get popular enough. Once you've achieved enough subscribers and regular traffic, you can make money through affiliate networks, and you might find that businesses will come to you looking to advertise their products on your site or pay you to review one of their products. If you've established enough credibility, they might even ask you to contribute a guest post on their own site or blog!
Once you've set up a domain, you can use a basic website template, and there are plenty of free options, to get started. You'll want to use high-quality photos and images to illustrate what you're talking about and draw readers, but if you don't want to use your own photos, or they're not high enough quality, you can use stock nature photography that's every bit as effective.
Produce Content For a Travel Company
In the same vein as starting your own blog, but what could potentially lead to a new career, is to start freelancing for a travel company.
Many travel companies produce how-to, top ten, and similar articles and guidebooks to help others discover new and exciting places, and plan the perfect trip to get there. Someone has to go there first to take pictures, shoot video, and write about the best sites to see, the best restaurants to eat in, the best hotels to stay in, and so on.
You love to travel anyway, so getting paid for the content you produce, while reaching an even wider audience, could be a great option for you. Not only will they pay you for the work you do on the back end, some companies will even pay for most of your expenses! Organizations like The Lonely Planet are always looking for proven talent to help contribute articles, photos and video to their guidebooks, website and TV channel. Don't worry about getting bogged down in the business side of freelancing either.
In addition to earning yourself money, and enjoying having your expenses paid while you travel, you can be sure that the information you gather, and the lessons you learn during your excursions, will help other travelers have an even better experience when they go somewhere new.
With the ability to make money, enjoy free trips all over the world, and help others have a great travel experience, why wouldn?t you consider working for a travel company?
Hit the Road Jack!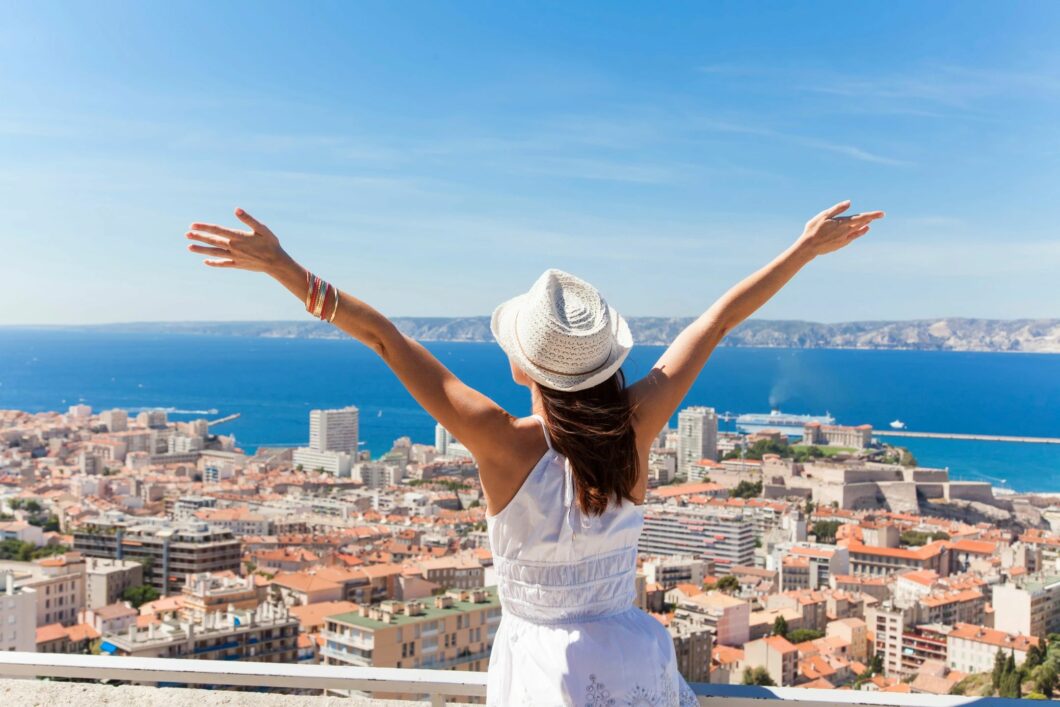 I hope that these ideas about how to chronicle and share your adventures give you some ideas that will improve your adventures, and allow you to enjoy the memories for years to come. The most important thing for you to focus on when you travel is enjoying the journey! No matter how you choose to record your journeys, don't forget why you travel in the first place: drink in every detail of your destination, relax, and enjoy the trip!
A big thank you to Sarah for writing this post for Have Clothes, Will Travel so I could enjoy my trip to Turkey! I'll be back to blogging as usual on Friday! And I'm curious, what do you think of Sarah's tips? Let us know in the comments!