3 Whole Years of Blogging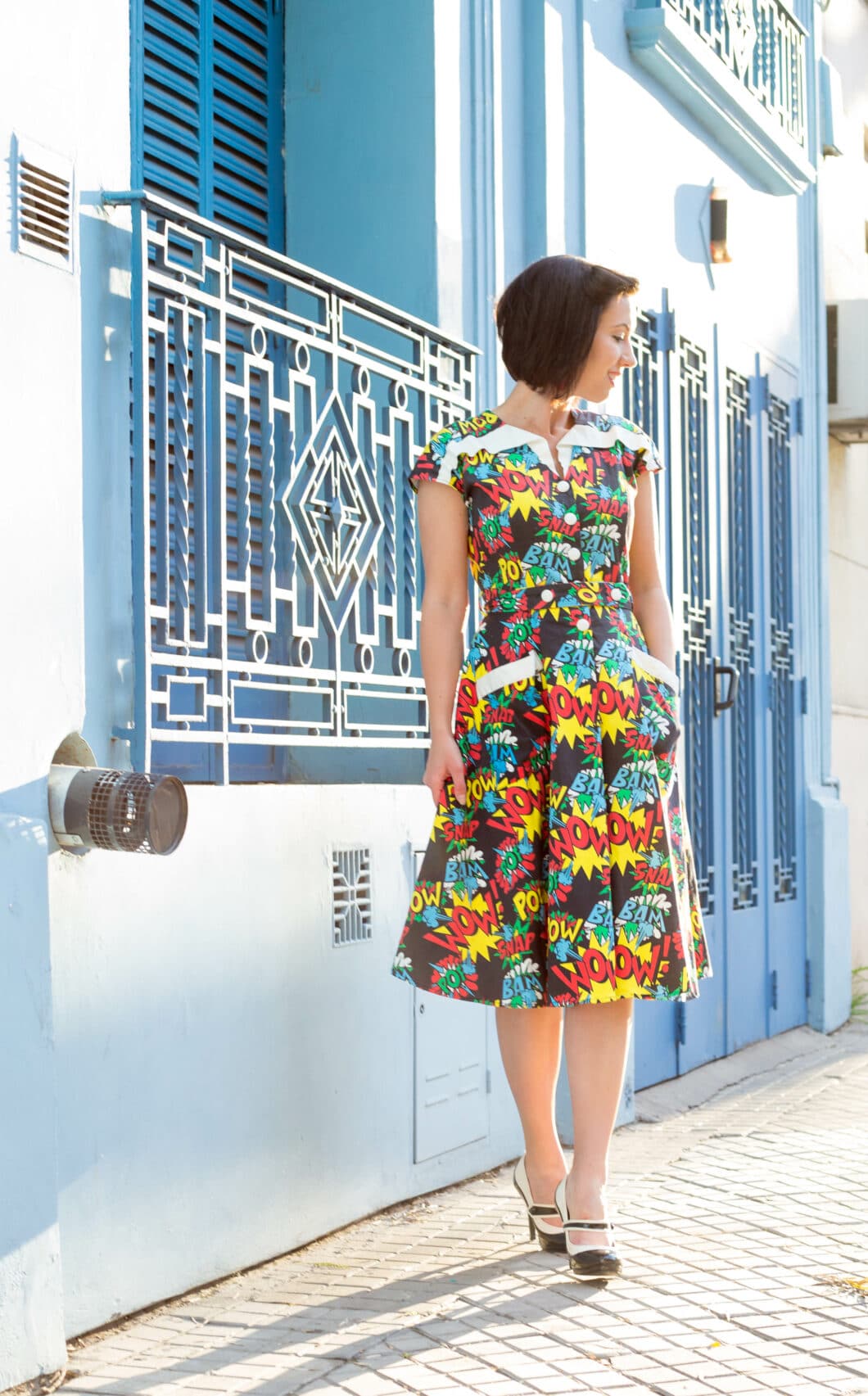 Wow! Have Clothes, Will Travel is 3 whole years old! And what better way to celebrate a blogging anniversary than with a comic book-themed dress, a giveaway and a cake I didn't actually bake! Haha. (Also not pictured, a very large glass of wine!)
Every year when this time rolls around I take a moment to reflect on where this little blog started and where I would like it to go. This was originally just a way for me to share our travel photos and a few outfit photos taken on my phone. And just a handful of my family and friends were following. (Click here to see some of my very first blog posts!)
Have Clothes, Will Travel has certainly grown since then! It's amazing how quickly a blog like this can grow from the ground up in such a short amount of time! This is one of the reasons I love having a blog. You can look back at everything you have achieved and see first hand how this has all developed and grown.
And I couldn't be more grateful to those of you who follow and interact and share my posts. It seriously means the world to me. Without you lovely folks, none of this would be possible! As a way of saying "thank you," I'm hosting a giveaway that I think you'll like. But more on that in a moment.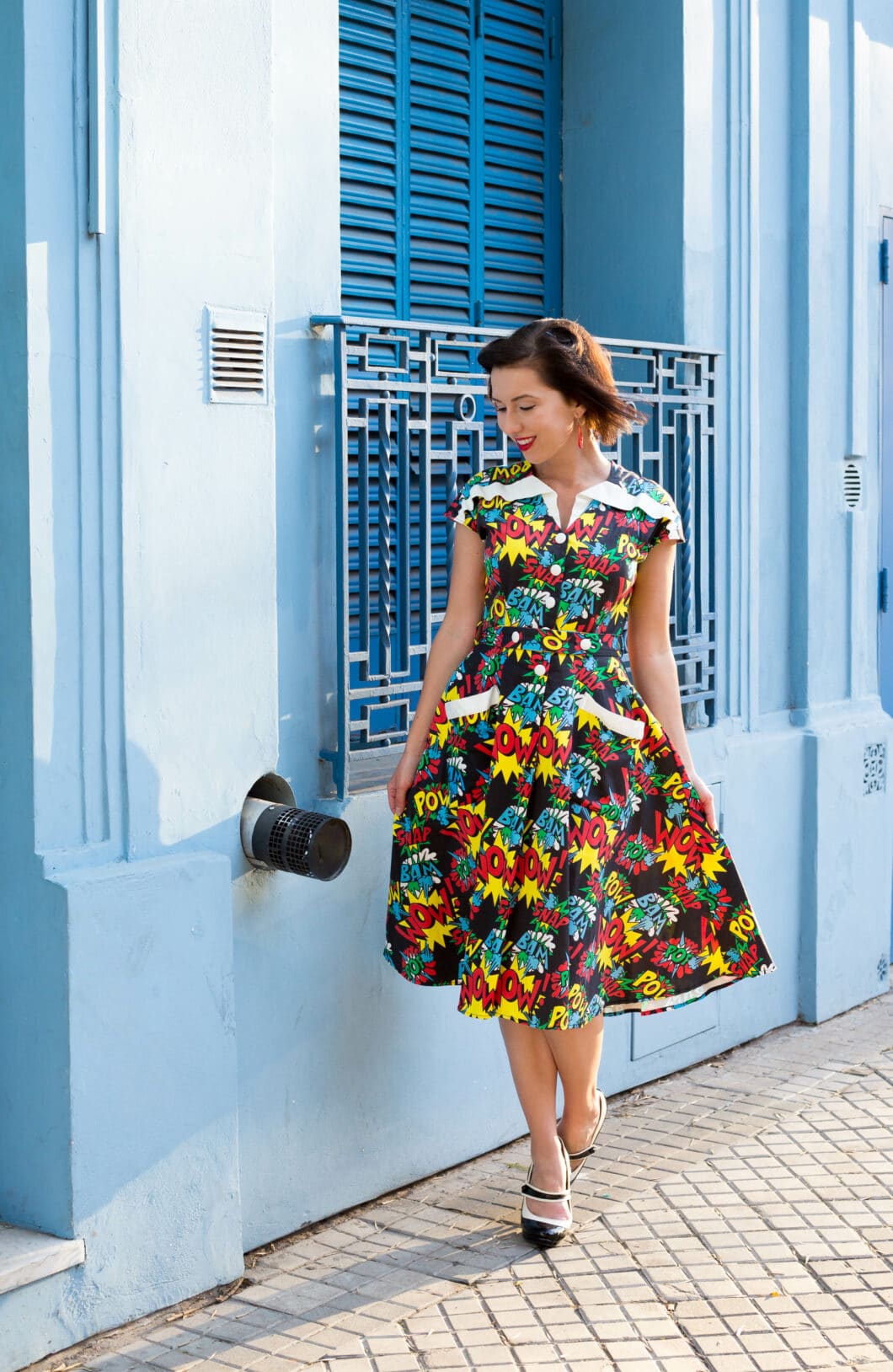 My Goals/Announcements
Every year I like to set blogging goals for myself, and publish them here so I am held accountable! This year for my goals for Have Clothes, Will Travel, I've decided to really work on taking my travel/outfit photos up a notch. I had gotten a bit lazy in the photography department over the years and hadn't really been pushing myself. But this year, that is going to change! I've invested in some new camera equipment and have been practicing like crazy!
And this next one isn't so much of a goal as it is something I've just obsessively avoided since I started this blog…but I think it's time I do it! Since I began blogging 3 years ago, I have not once taken any kind of break. However, in two weeks I am going to be going on one heck of adventure through Peru, and I have decided to take 1 week off from publishing blog posts. I will still be updating my social media, especially my Instastories and Snapchat, as I love to give live updates of my trips on those two platforms. But there won't be any blog posts the week of September 2nd.
It feels really weird knowing my blog will not be getting updated during that week, but I also really want to be fully present for my trip to Peru. Thank you so much in advance for your understanding! I promise the Peru posts will be worth the wait!
The Dress/GIVEAWAY
As a way of saying thank you for making this blog possible, I'm hosting a giveaway for my lovely readers! I'm giving away a $50 gift card to Unique Vintage in the Rafflecopter widget below. Now, Unique Vintage is sort of a new brand for Have Clothes, Will Travel. But, I have to say, I am falling in love with their clothing! It is so gosh darn cute and they have so many fun designs.
Unique Vintage is where this AMAZING dress is from in the photos. The moment this package arrived in the mail, I ripped it open and wore this dress out to a music festival called the "Mile of Music." (While I was home.) I had roughly a dozen people stop me at that festival to compliment me on the dress and ask where it was from! I even had one of the bands go out of their way after their show to compliment me on it.
This dress is so fun and well-made! I also love how huge the pockets are. I was able to fit an entire water bottle in these pockets for when I was walking around the festival, haha.
And now for the giveaway! Simply enter in the widget below (if you don't enter in the widget, I won't be able to pick your entry!). You have 7 chances to enter, and the "tweet the giveaway" option is one you can do every day! I will announce the winner on Friday, September 1st. Best of luck to everyone! And thank you so much for following Have Clothes, Will Travel!
Where to find it:
Dress: c/o* Unique Vintage
Heels: Old (Similar here)
Disclosure: some of the links in this post are affiliate links. Meaning, if you click a link and make a purchase, Have Clothes, Will Travel gets a very small commission. Thank you for supporting the brands that make this blog possible!
*c/o = courtesy of, meaning the company gave me the product to be used on my blog, and I did not pay for it. All opinions are my own, and I am not being compensated for a positive review.