A Few of My Favorite Things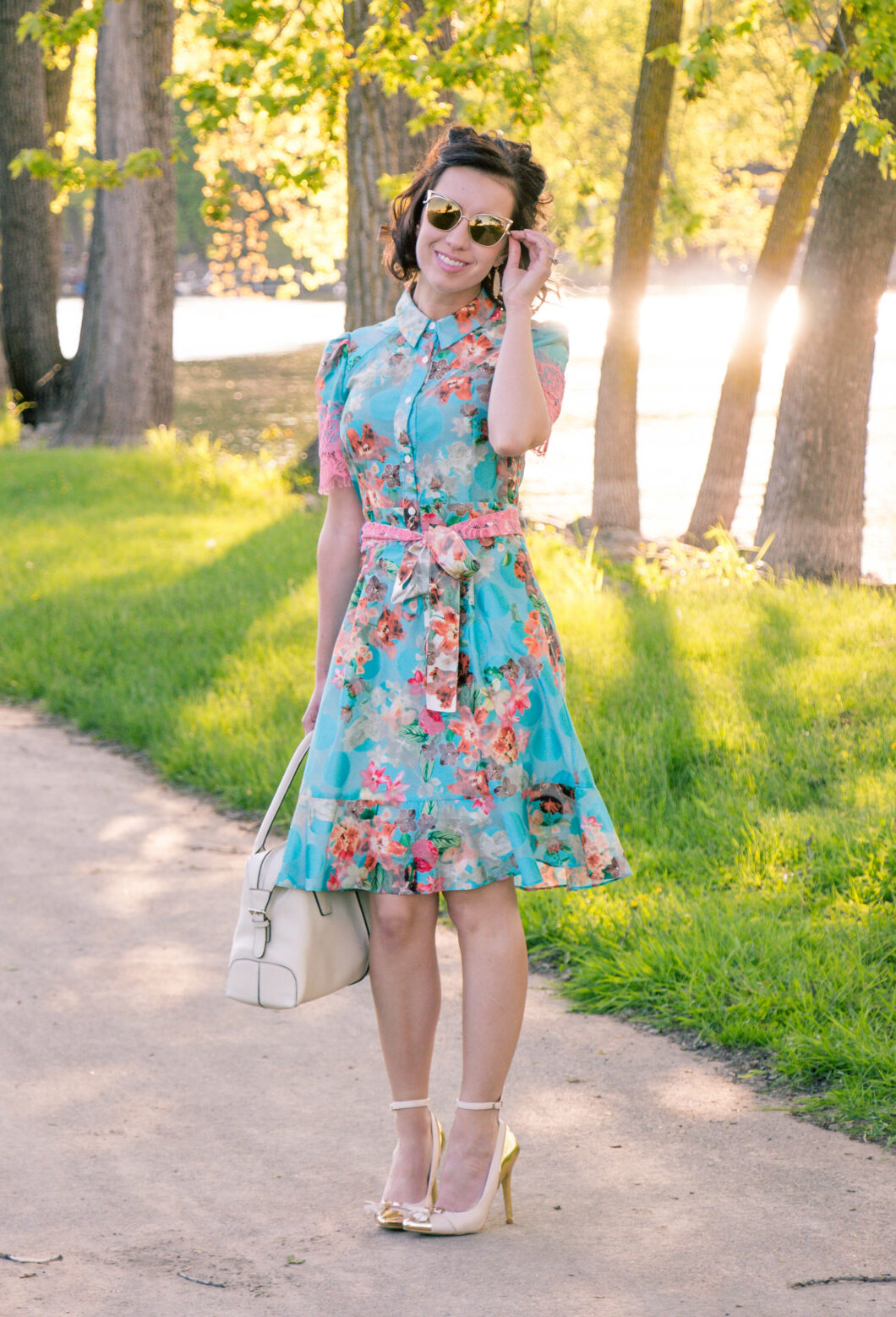 Polka dots, lace and floral prints…these are a few of my favorite things. And this dress, from designer Yuna Yang, embodies all of these things without being too over-the-top. It is beautiful, feminine and oh so perfect for this time of year!
Needless to say, I was incredibly excited when I was asked to collaborate with Yuna Yang… as her designs have been rocking the NYFW runways for 11 years. They are timeless and classy and (my personal favorite) they are vintage-inspired, yet modern.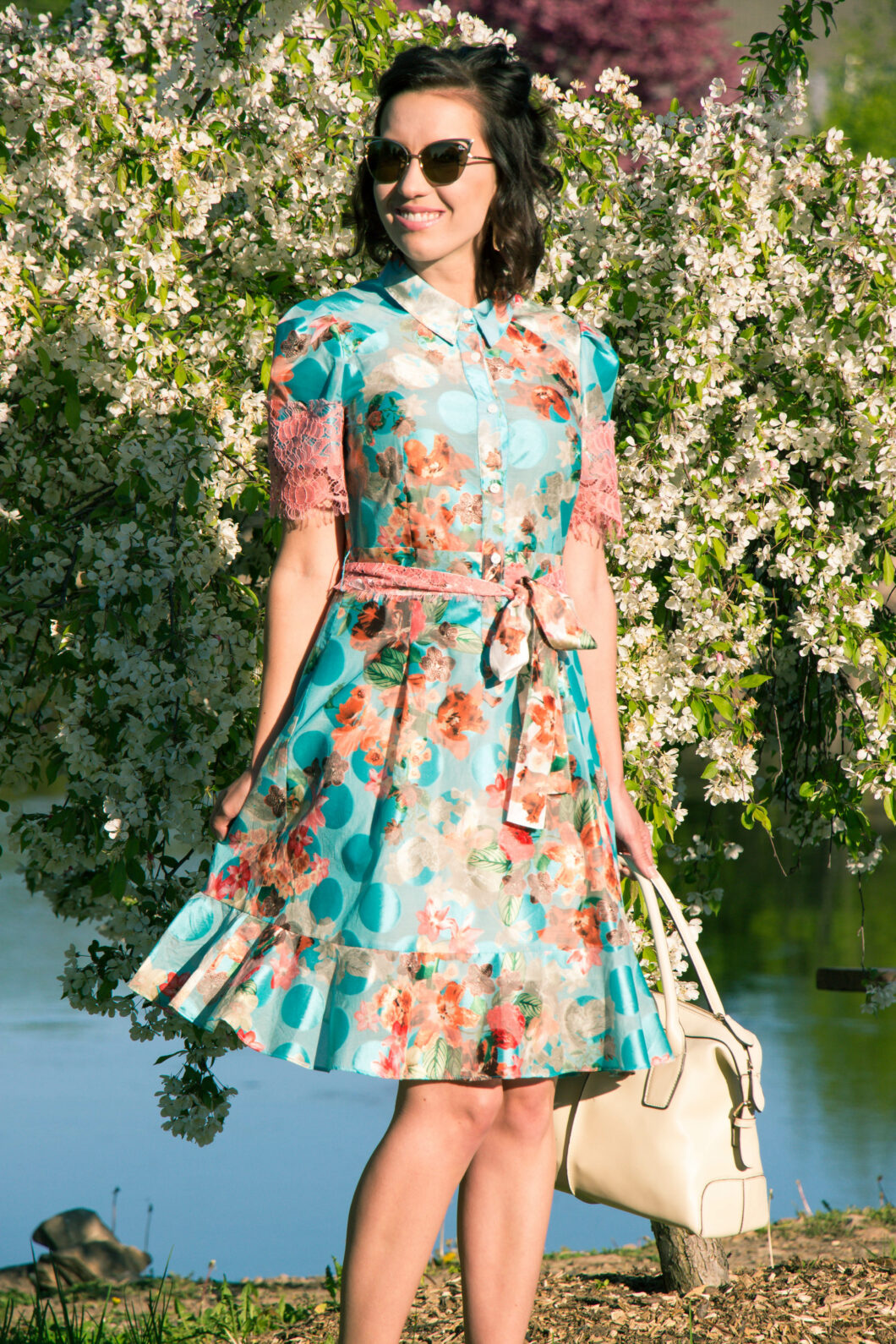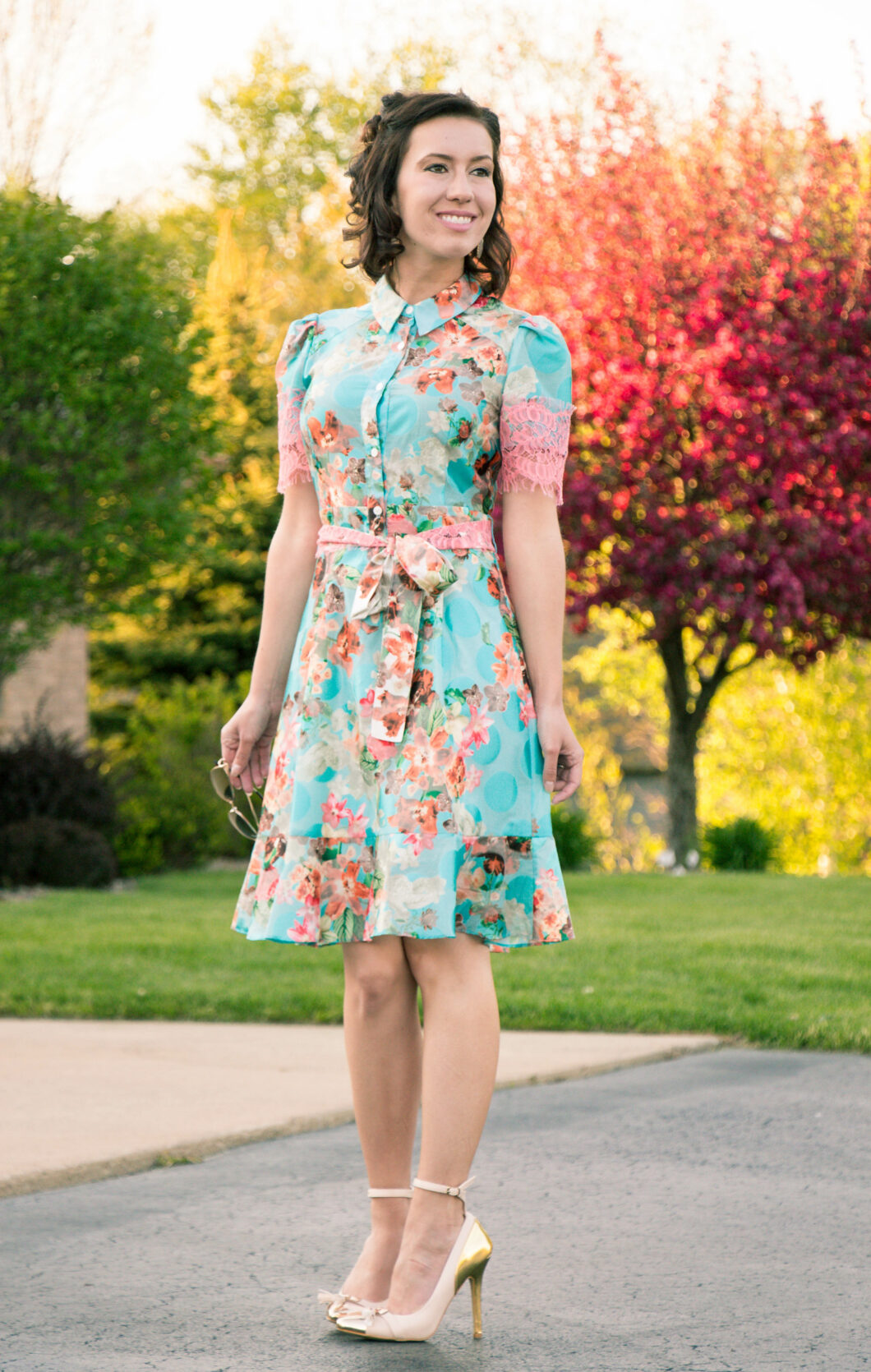 Yuna Yang's designs have been worn by stars such as Kendall Jenner and Carrie Underwood…and just recently model Maye Musk graced the red carpet at the Met Gala wearing a gorgeous Yuna Yang dress. (Maye Musk is also Elon Musk's mom.)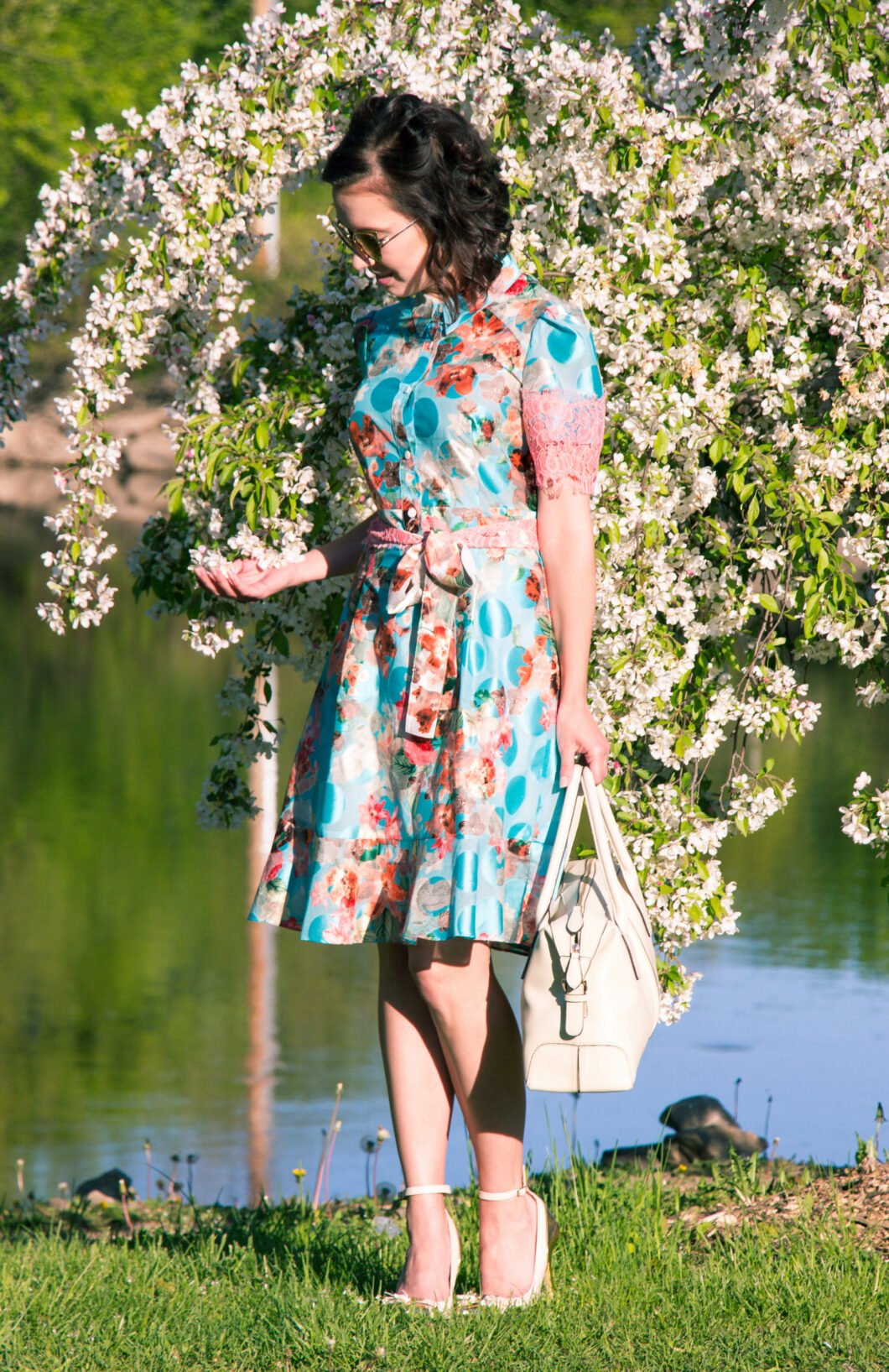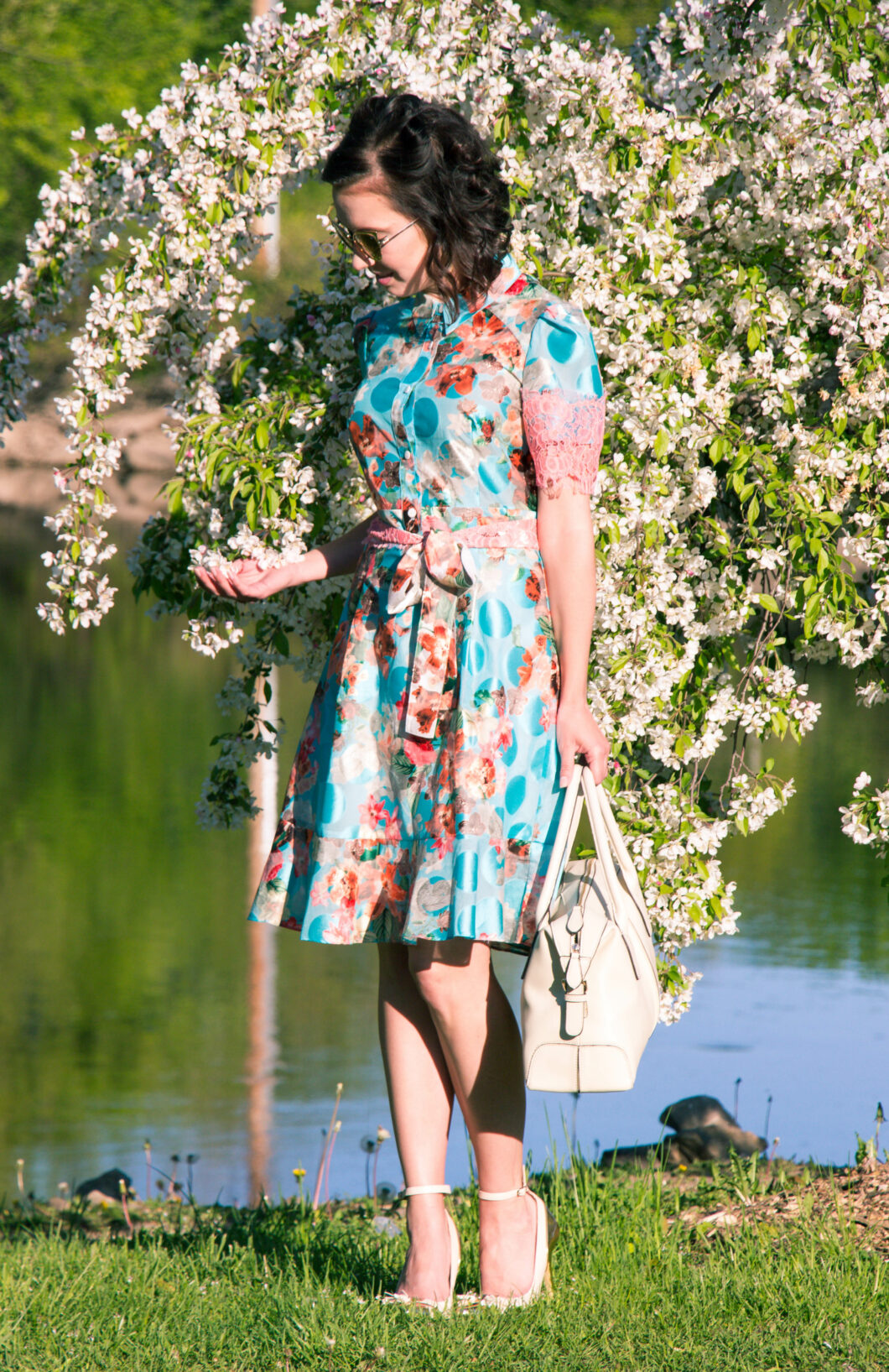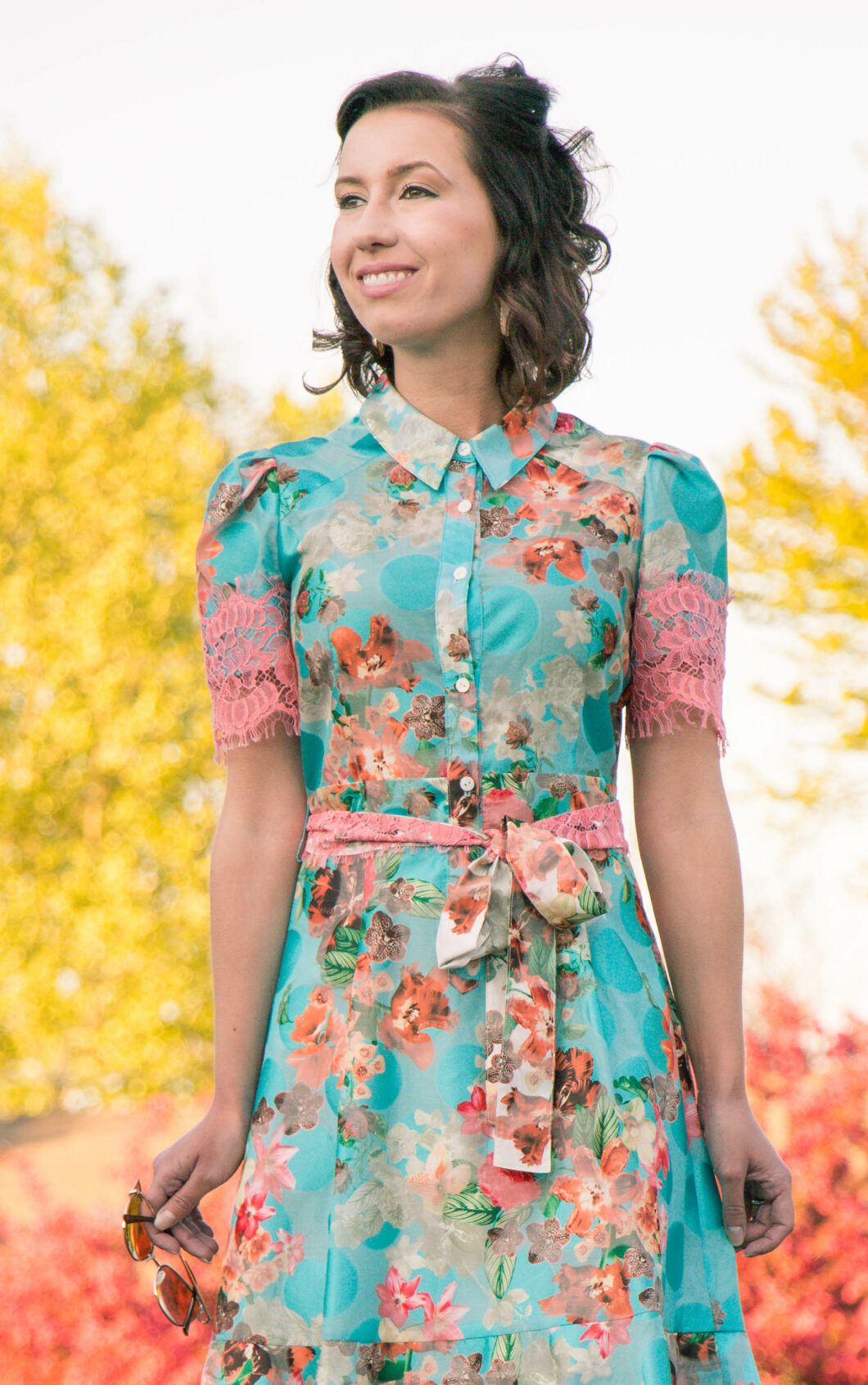 Yuna Yang views each piece of her work as a form of art to be shared, rather than simply sold. And each piece of her collection is made right in Manhattan. I can honestly say this is one of the most beautiful and detailed dresses I have ever had the honor to wear.
See why I was so excited to work with Yuna Yang? Haha. And fortunately, this isn't the only dress I am featuring from Yuna Yang. Stay tuned, there will be another post next week!
What are a few of your favorite things? And what are your thoughts on this Yuna Yang dress? Let me know in the comments!
Where to find it:
Dress: c/o* Yuna Yang
Heels: c/o* Machi Footwear
Purse: c/o* ifChic (similar here)
Sunglasses: Quay
Earrings: Target

*c/o = courtesy of, meaning the company gave me the product to be used on my blog, and I did not pay for it. All opinions are my own, and I am not being compensated for a positive review.