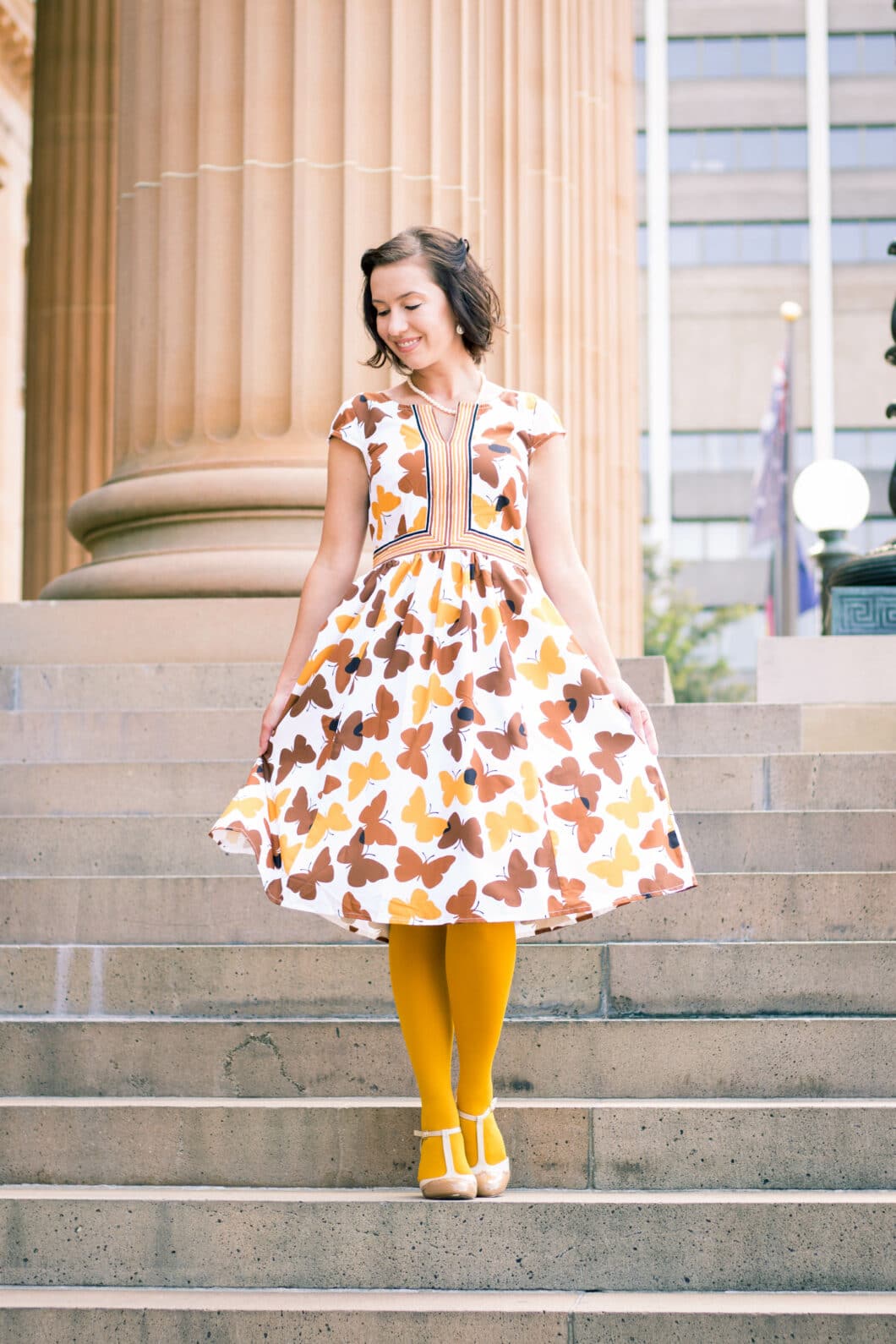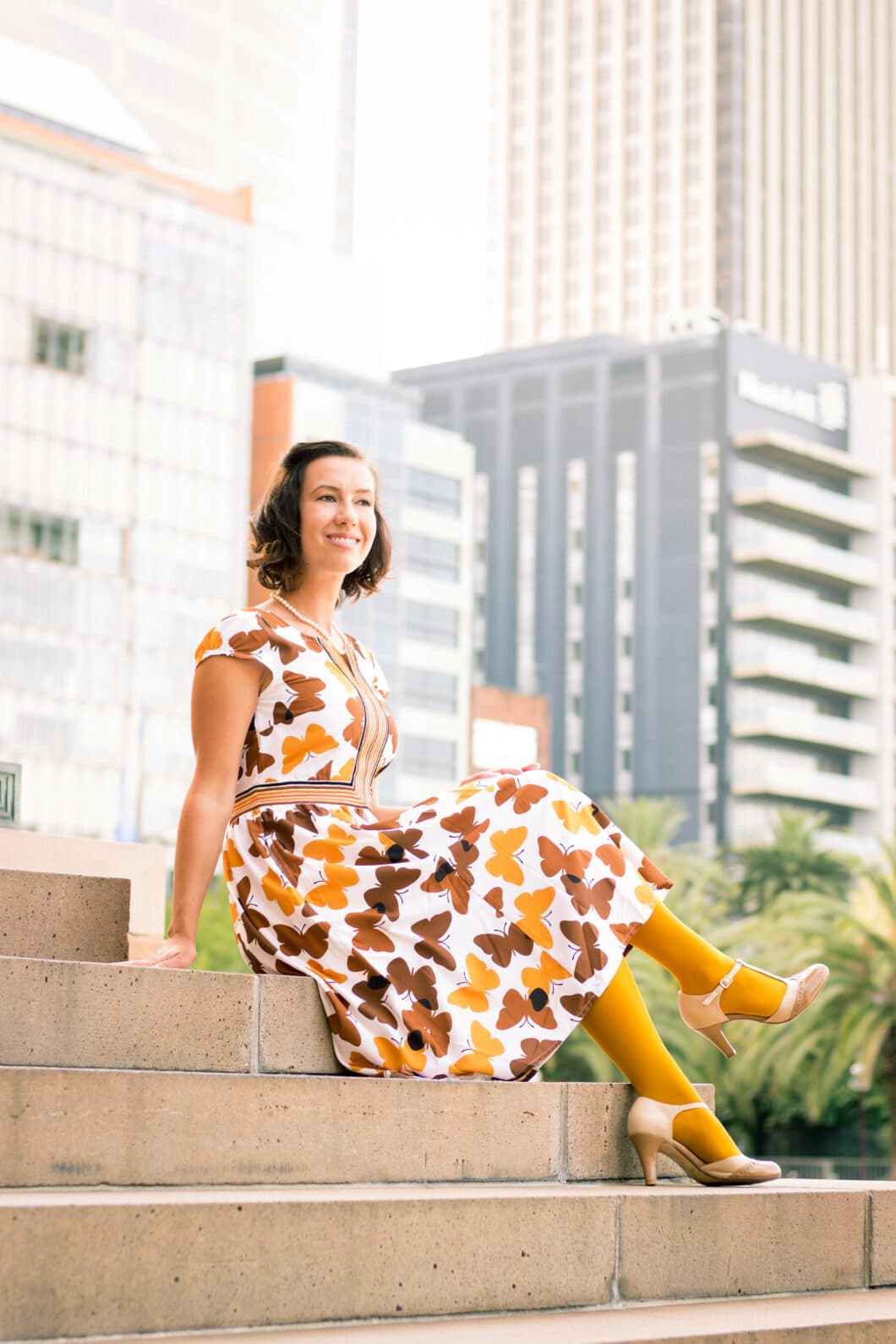 The butterfly is a flying flower,
The flower a tethered butterfly.
~Ponce Denis Écouchard Lebrun
For reasons I can't exactly articulate, I really like that quote. And while flowers and butterflies are both equally unique & beautiful in real life, I also think they are equally as fun as prints.
However, I'm always drawn to florals when selecting a dress. I think this is because finding butterfly print clothing just isn't as common. It can be a rather unique find. And that's not the only thing unique about this dress. I had ordered it through eShakti so I was not only able to customize this size, but I was also able to choose if I wanted sleeves and what kind, the length of the dress and if I wanted pockets. (I'm curious, does anyone ever NOT want pockets? Haha.)
I've featured eShakti on my blog before, but it has been a while. For those of you who are new here, eShakti is a clothing company that gives you the option to customize your own size clothing as well as customize the style of the clothing to your liking. (A $9.95 fee does apply now for this.) I really like this idea! Especially since I then have the option to add sleeves and make every dress I want midi length – it's perfect!
If you would like to learn even more about eShakti, click here. You can also follow them on Facebook, Pinterest, Twitter and Instagram!
Have you ever ordered from eShakti? How did you like it? And are there any other butterfly fans out there? Let me know in the comments!
*Sorry, I had ordered this dress months ago, and my mom was keeping it safe for me until I visited. Therefore, the butterfly print is now sold out. I have linked to eShakti's other fit and flare dresses below, & some similar colors/styles in the widget below.
Where to find it:
Dress: c/o* eShakti (Butterfly print sold out)
Tights: ModCloth (Out of stock. Similar here.)
Heels: ModCloth (Also available here)
Bag: Kate Spade (Similar)
Thank you to ModCloth for including this outfit in their spring ad on their homepage! I'm honored! Check it out below, or click here to see it on their website!