Dear Fan Skirt, We Meet Again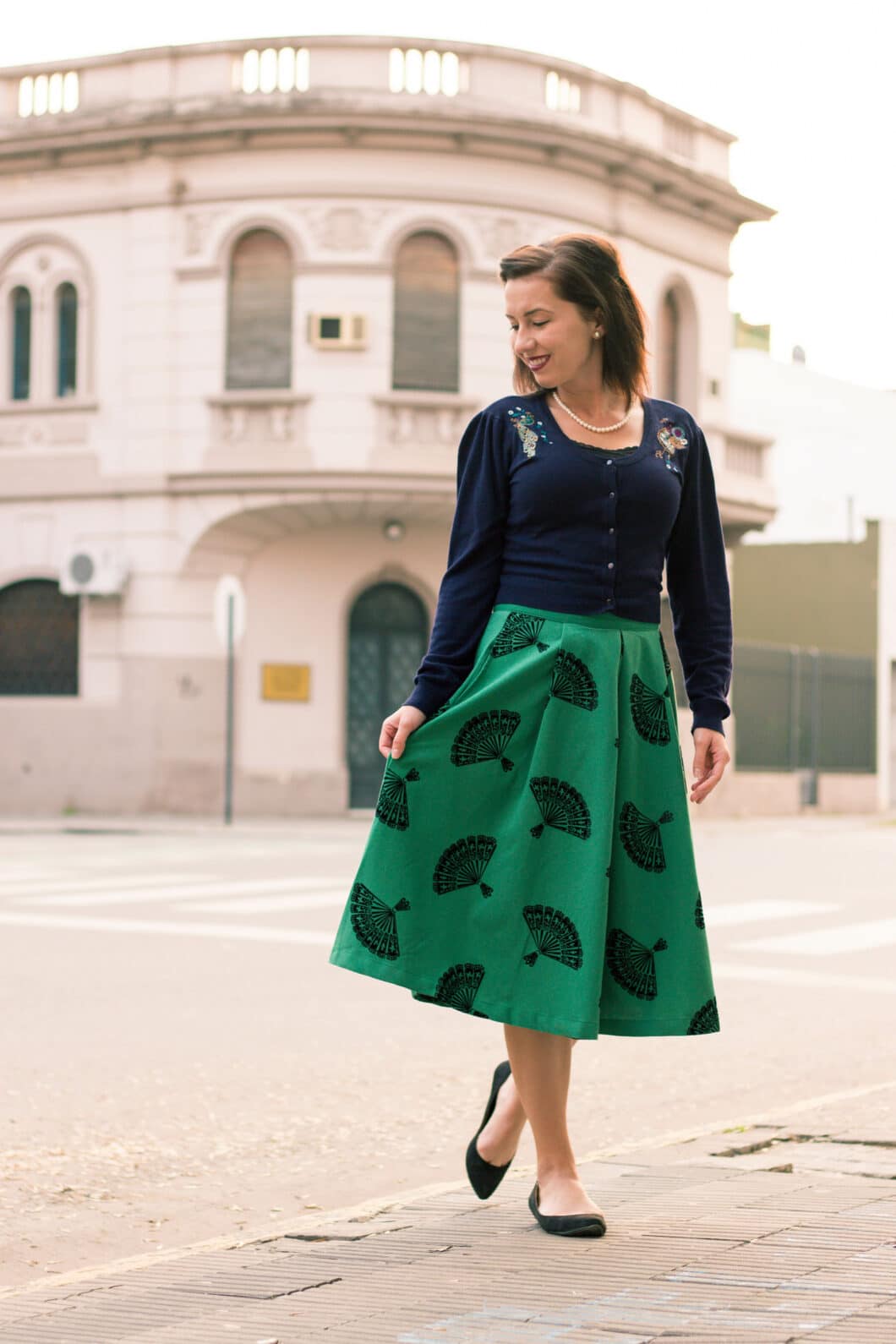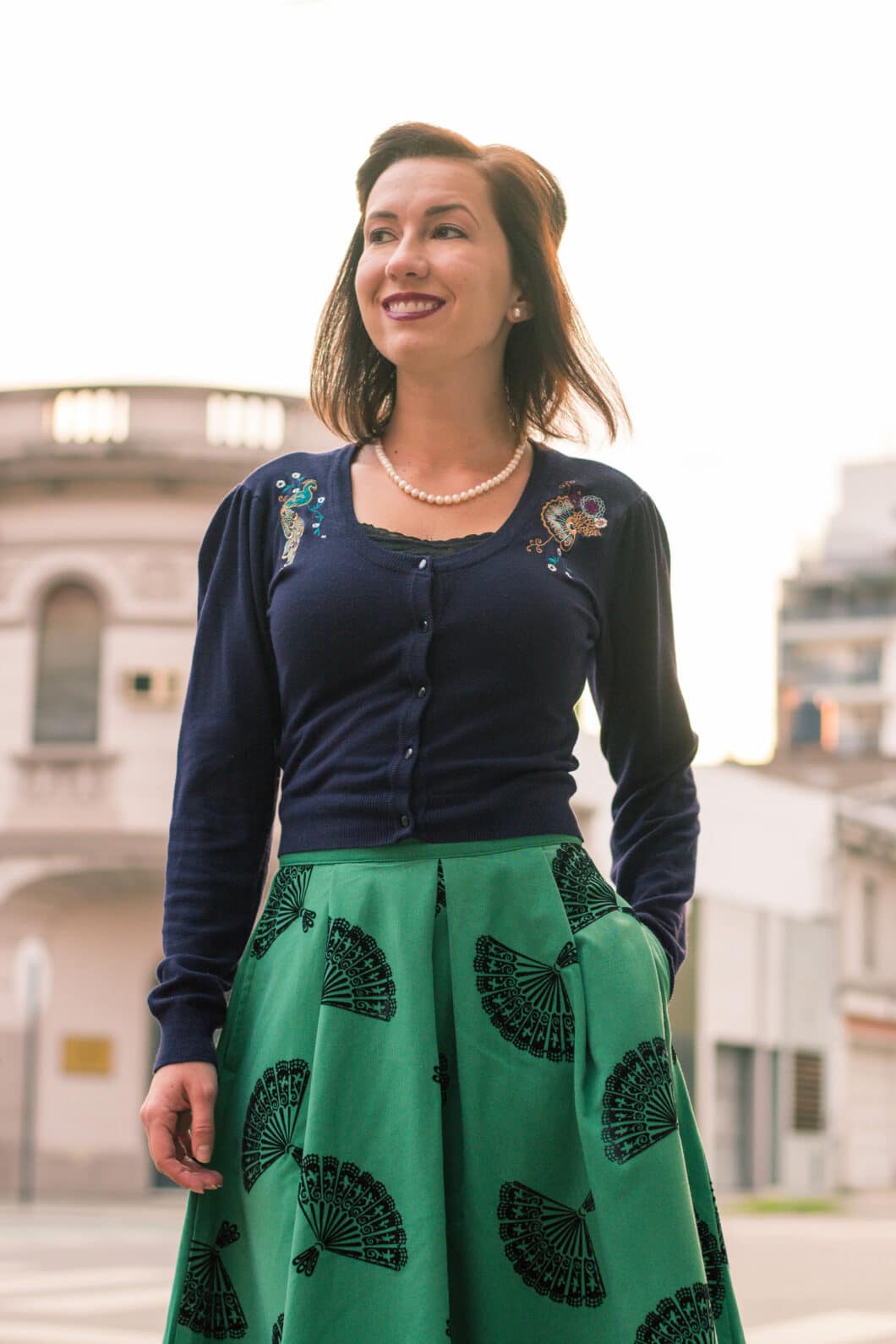 Click to shop:

A few months ago I had lamented my pain at being separated from this fan skirt while it made its way from our apartment in Australia to our new apartment in Argentina. It took quite awhile, but it did make it! And I was very excited to have the chance to style it again so soon. I usually wait a little longer before featuring the same skirts and dresses, but I had a really fun reason to have it on the blog again so soon, and I decided to shoot a tiny video of it. (More on that at the end of the post!)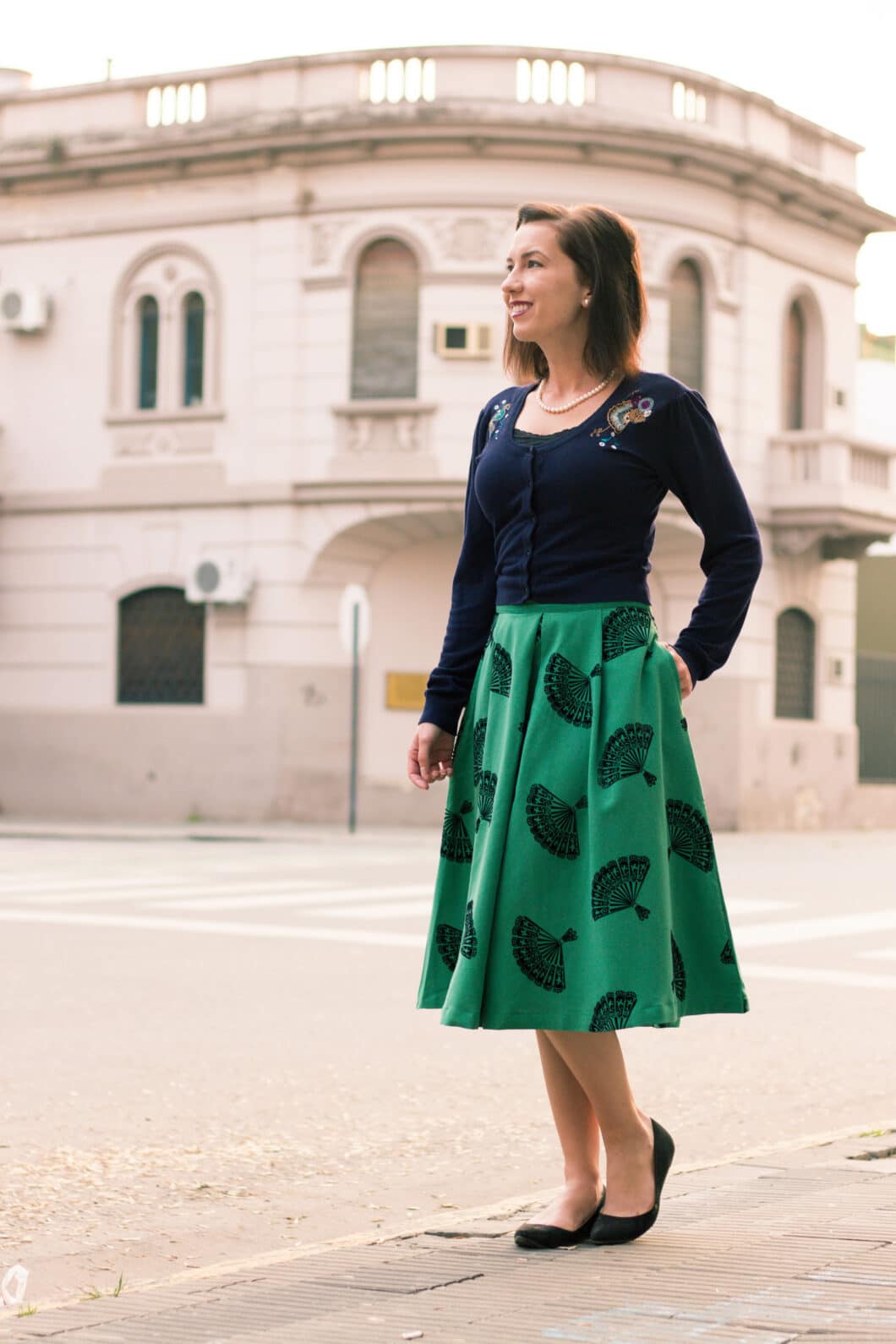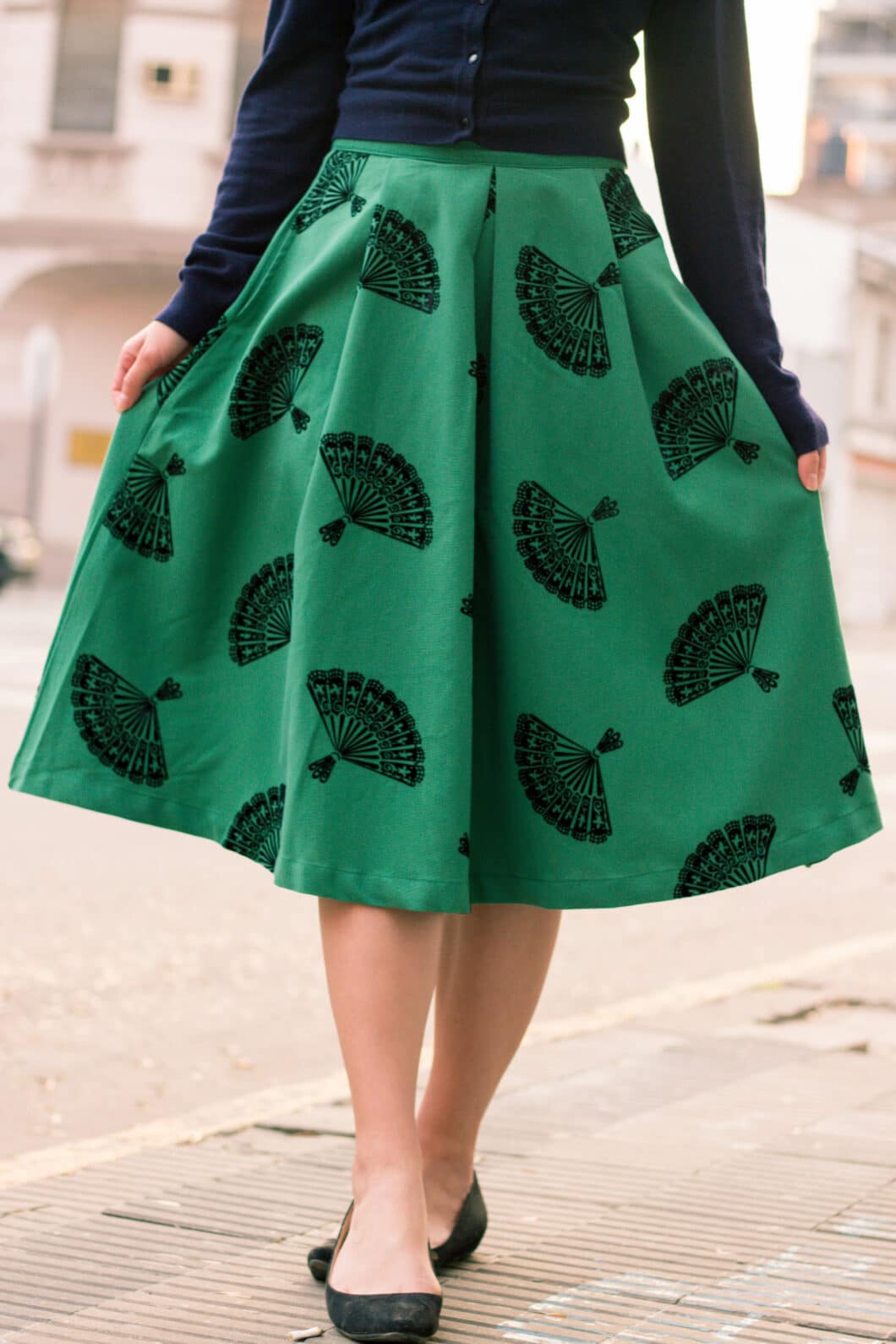 This skirt is one that has been a long standing favorite of mine, thanks to its unique print, its versatile color and its durability (I've had this skirt for years and wear it a TON). Oh, and it has pockets!!
I shot a tiny little video of this skirt too, below. Unfortunately, it was cut a bit shorter than I would've liked. (Sorry!)
While we were filming that video a nice gentleman actually came over by my husband and I and told us to, "Be careful. You have a nice camera, and it gets dangerous here." So, that was a bit of a mood killer for shooting any more video of this skirt! Admittedly, Rosario has a petty theft problem, and you do always have to be aware of what's going on around you. However, I'd argue that's something you should do in any large city. (Generally, this stuff happens at night too, not in broad daylight.)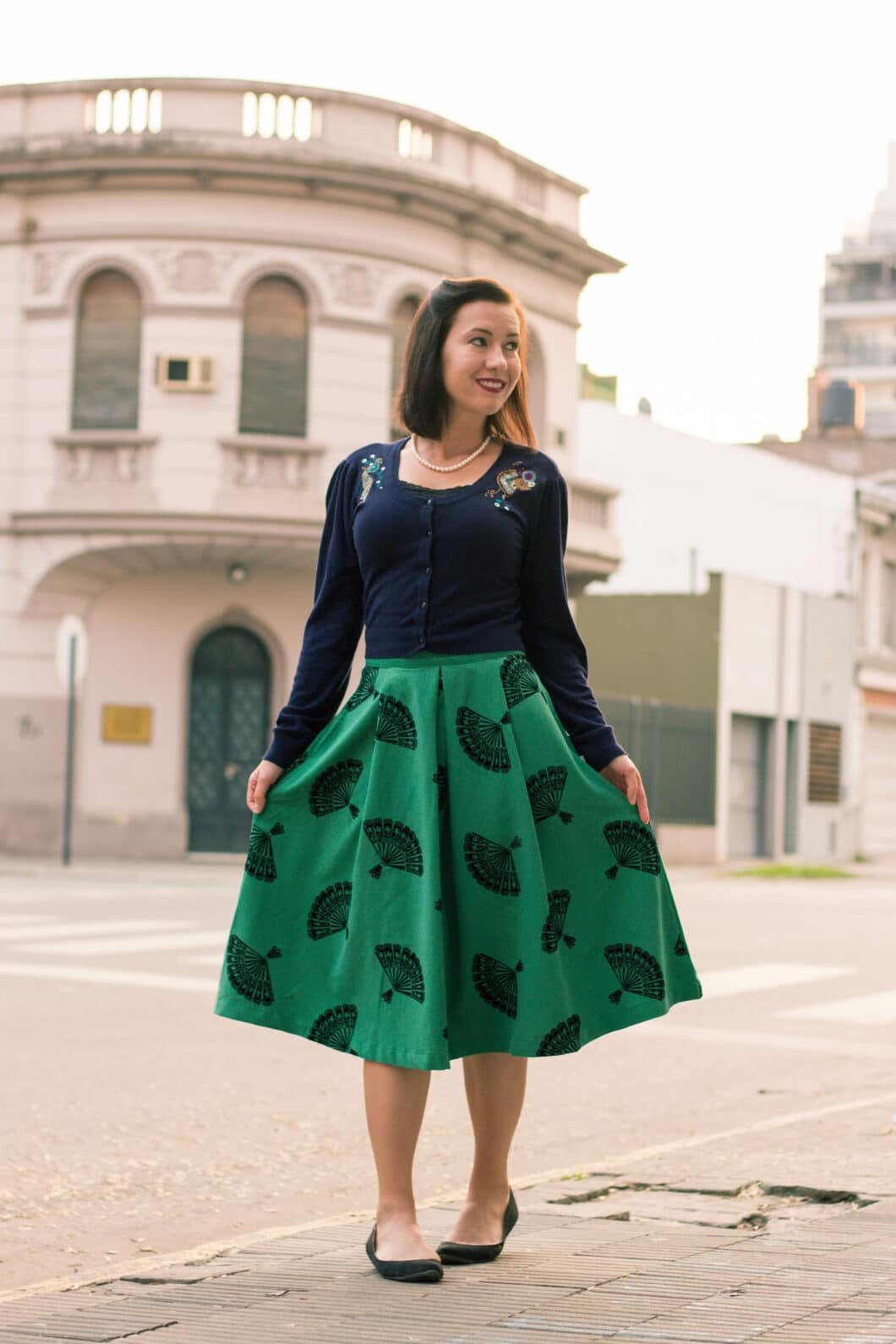 Anyways! The reason I had worn this skirt again so soon is because I was invited to "twin" with one of my favorite bloggers, Lauren of Grace Rock Kelly Roll!! There is a whole post of both of our outfits featuring this Tatyana Boutique skirt over on her blog. She has such a fun Q&A too about the styling process, and why we both love this skirt. I hope you love it as much as I did. 🙂
Do you have a piece in your wardrobe that you love as much as Lauren and I love this skirt? Let me know in the comments!
Where to find it:
Fan Skirt: Tatyana Boutique via ModCloth
Wedges: Chinese Laundry
Cardigan: ModCloth, but no longer available. (Similar here.)
Disclosure: some of the links in this post are affiliate links. Meaning, if you click a link and make a purchase, Have Clothes, Will Travel gets a very small commission. Thank you for supporting the brands that make this blog possible!
*c/o = courtesy of, meaning the company gave me the product to be used on my blog, and I did not pay for it. All opinions are my own, and I am not being compensated for a positive review.