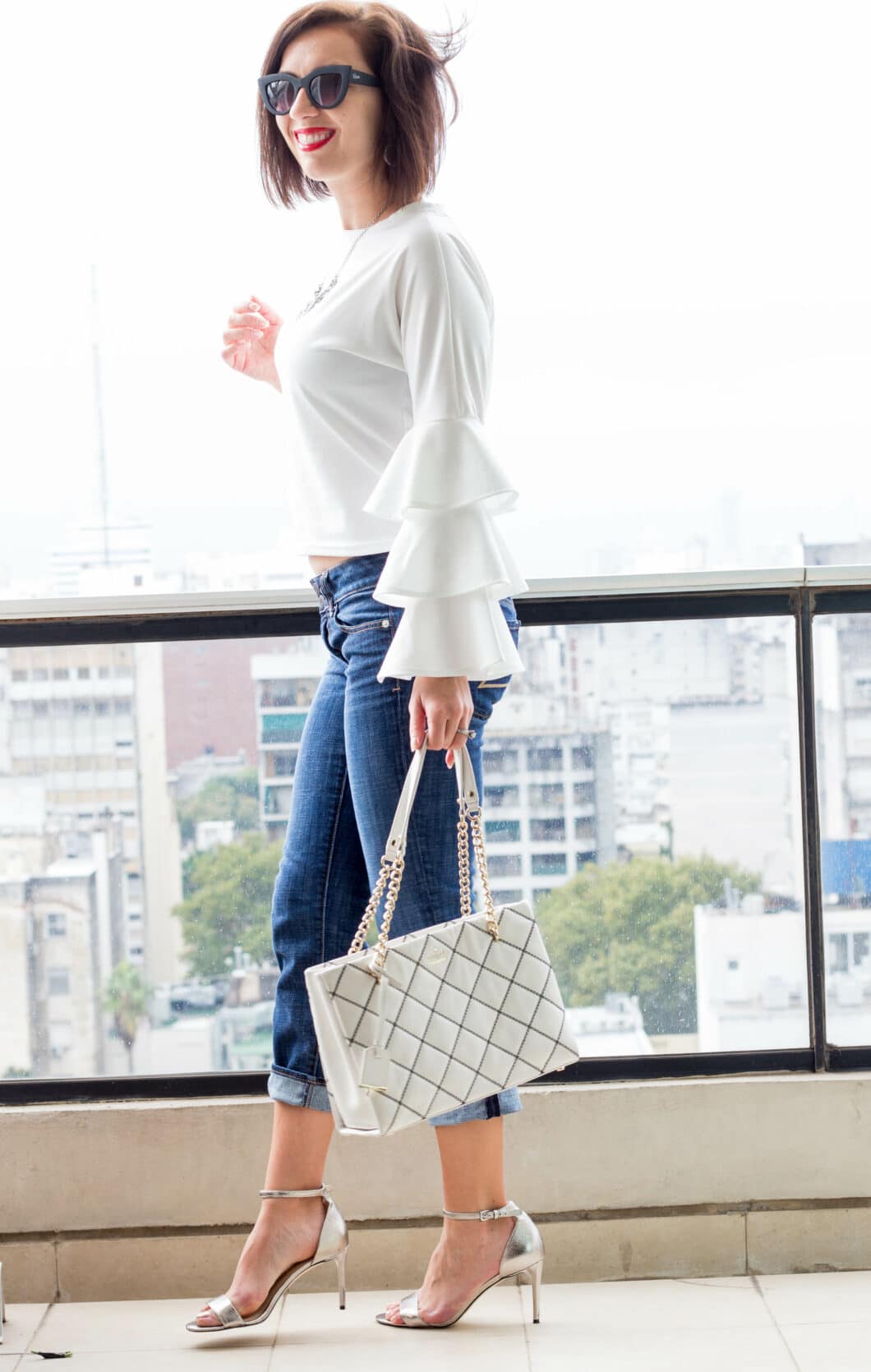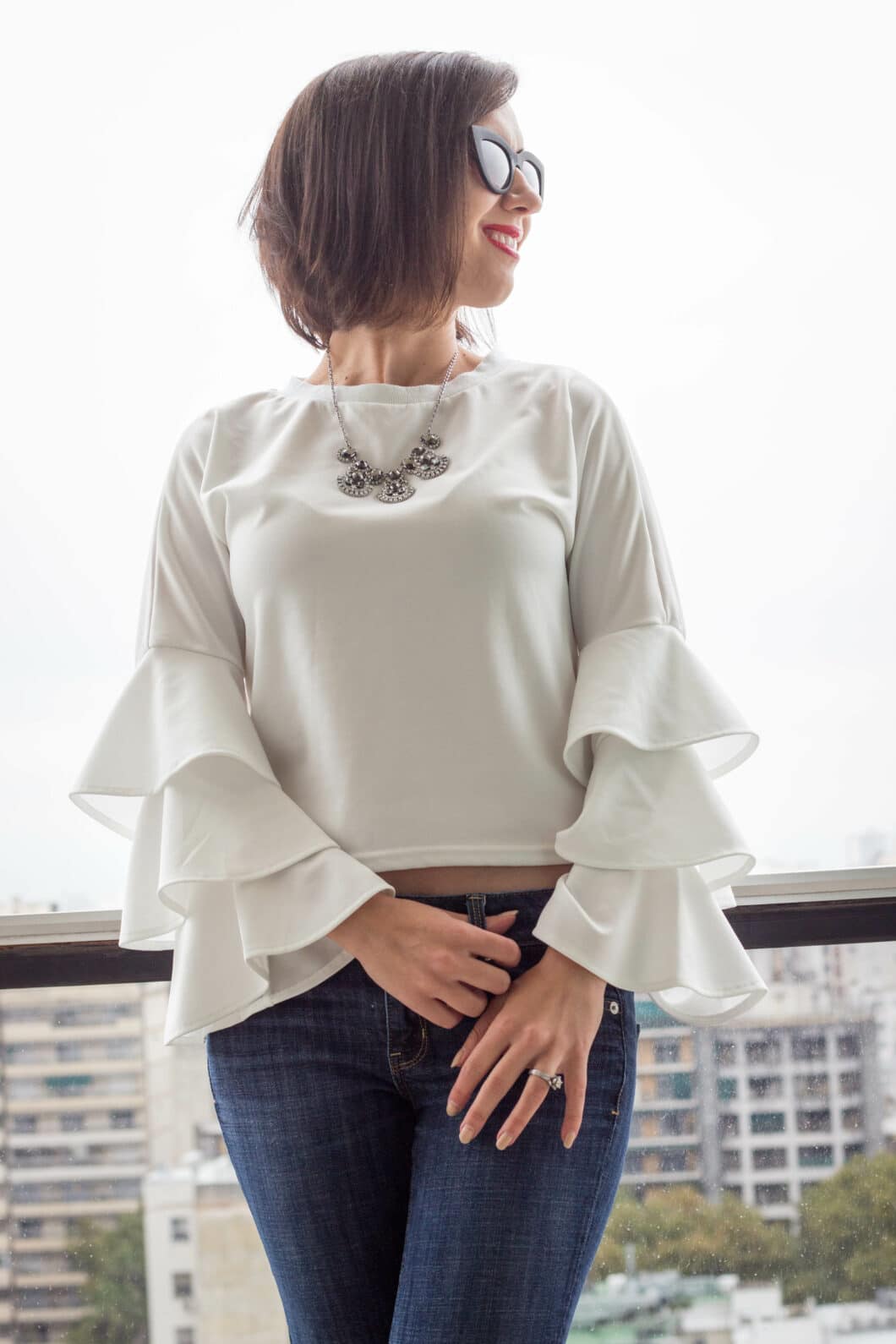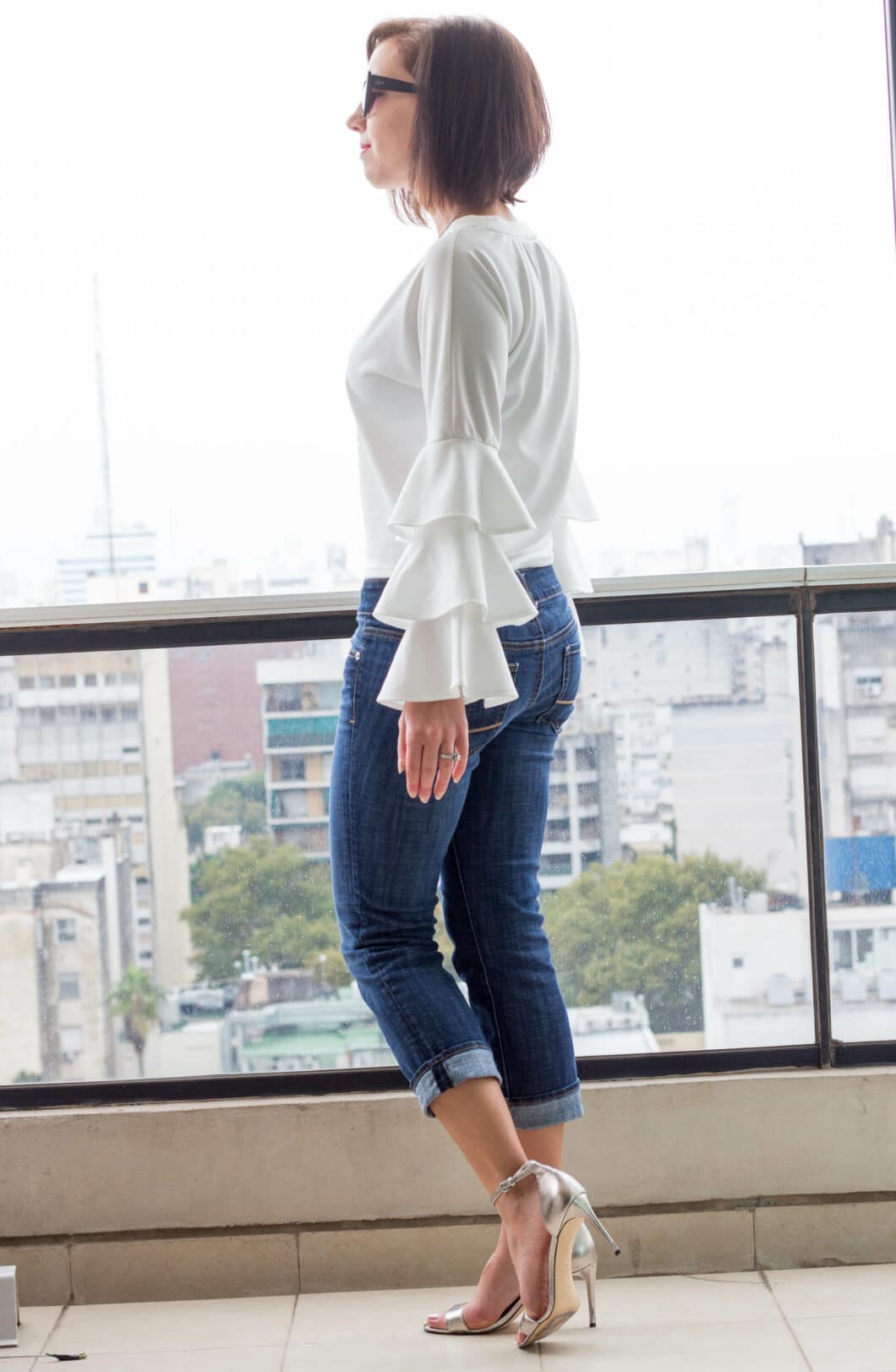 The only kind of drama I like – dramatic sleeves! And this my first outfit post from Rosario! I do still have travel posts left from New Zealand, but I wanted to break this week up a bit and not go too travel crazy. So, here's a little outfit post to spice things up.
I'm always a bit late to join the party when it comes to trends, but I do LOVE the dramatic sleeves trend that has been going on. I finally tried it for myself now with this blouse. These big sleeves are so fun for a change! I just have to be careful while I'm eating, haha. And this blouse is just $15! Not too shabby. I had originally ordered it thinking I would pair it with a midi skirt, but I didn't love the way it looked with any of mine. I'm also on a jeans binge at the moment, as I'm trying not to stand out too terribly much in my new city (which is on the casual side).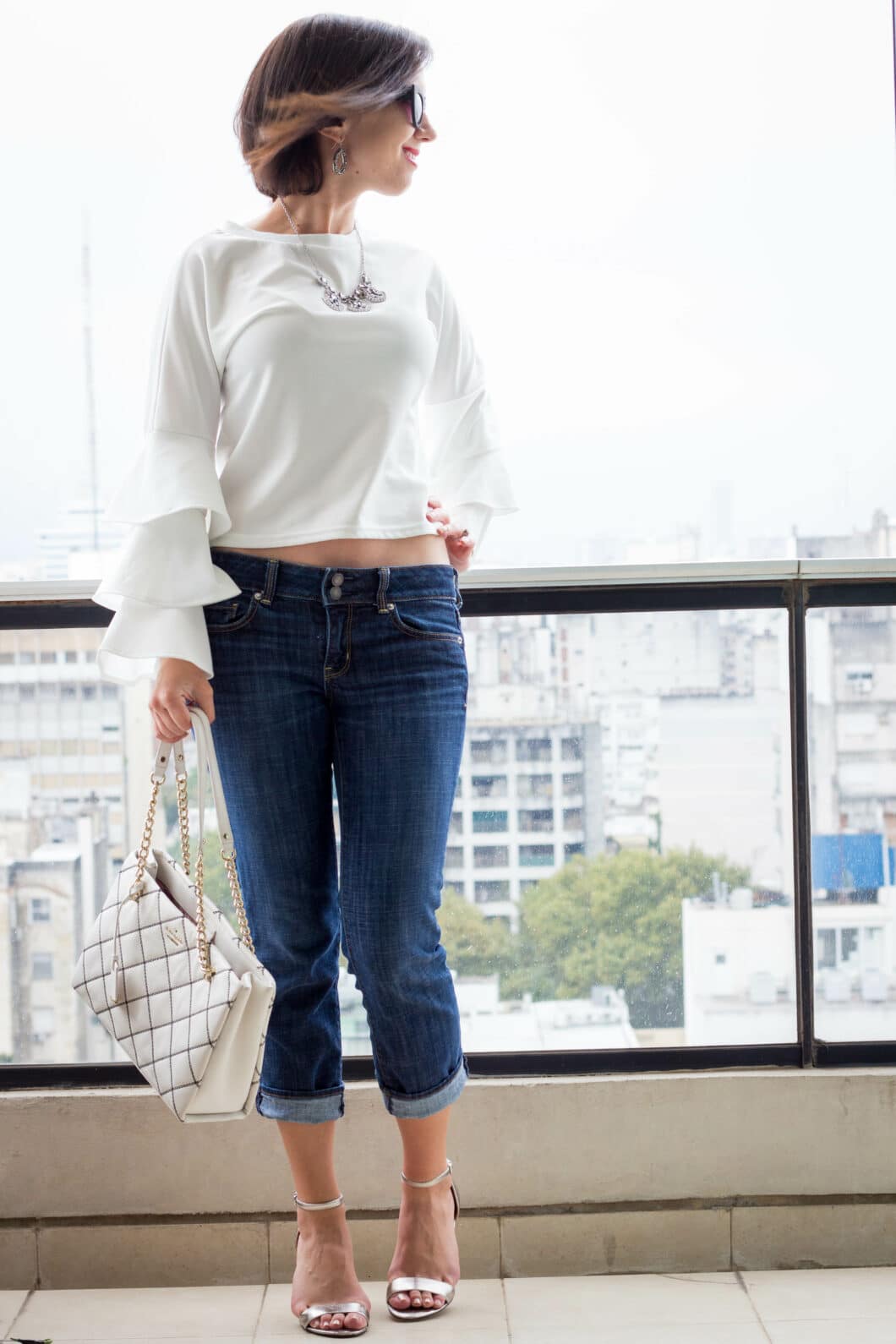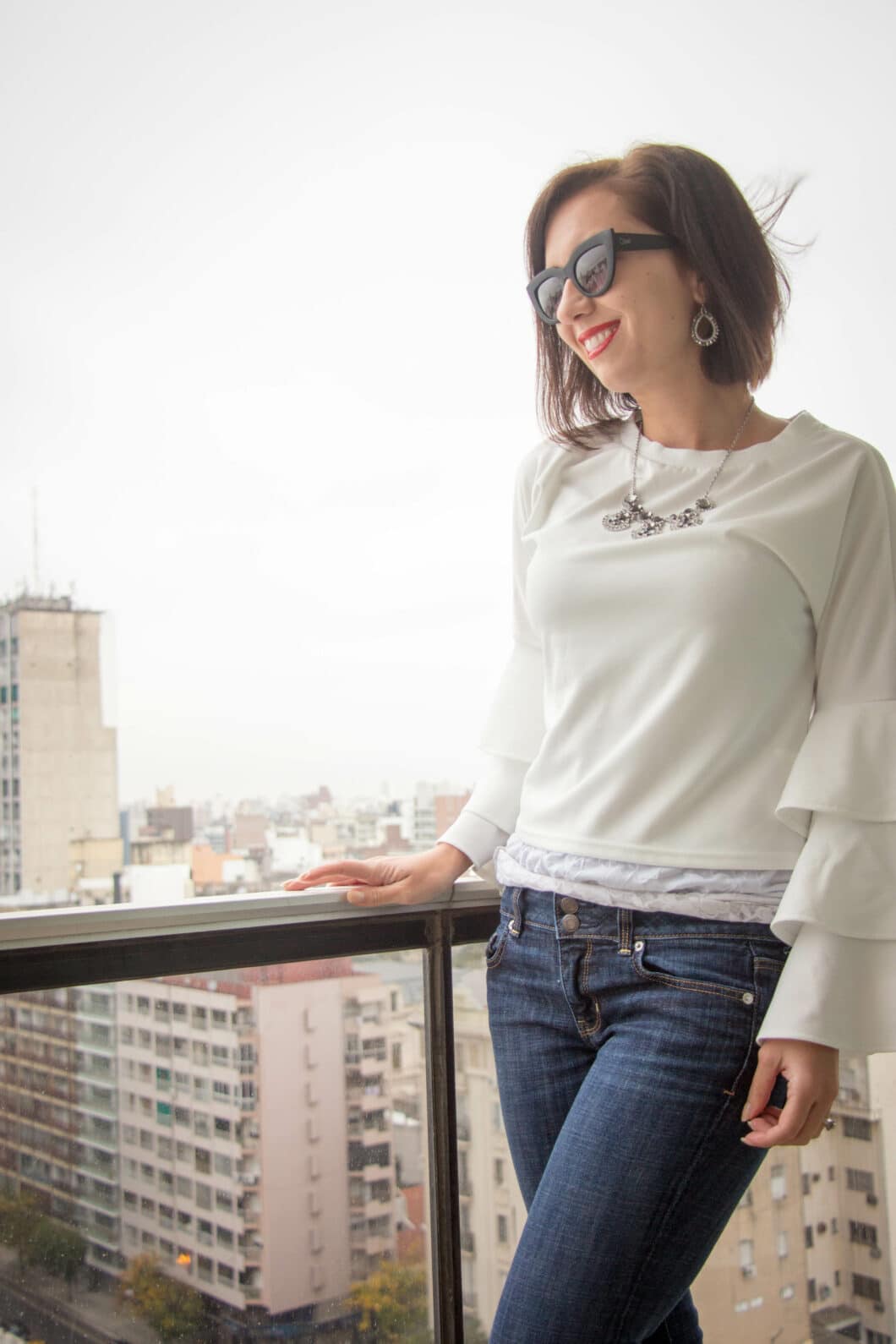 Oh, and even though the photo on Shein's site clearly shows (and so do its measurements), that this blouse is short…I was, for some reason, shocked how short it was on me. Whoops! I tried to pair it with a cami (in the bottom photo above) but it just didn't work. It looked weird and the blouse just looked too bulky. So, I said to heck with it and showed a little skin!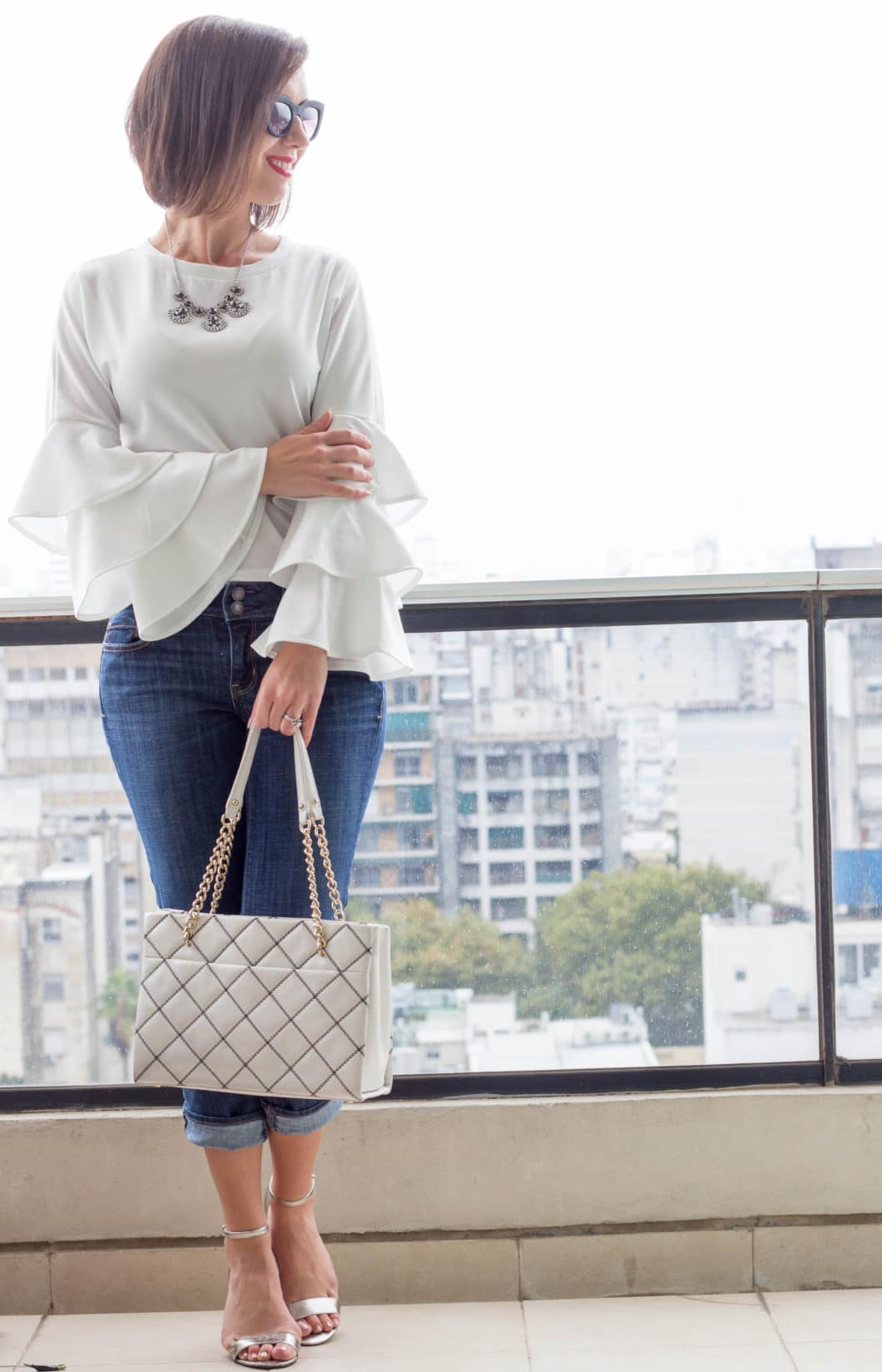 Also, I'm going to be perfectly honest, I changed out of these heels and left my bag at home once I left the apartment. I have not mastered walking the rather broken streets around here yet, and I'm not sure I'm ready to try it out with a pair of heels that are open-toed just yet. And I'm not all that comfortable using a shoulder bag at the moment (because of theft). But, oh well, there will be other times to wear these things! And my Spanish lessons are going very well, I'm happy to report! I'll have to start writing my posts in Spanish one of these days. Haha. 😉
What are your thoughts on dramatic sleeves? And have you ever ordered something without clearly inspecting the measurements like me? (Whoops!) Let me know in the comments!
Where to find it:
Blouse: c/o* Shein
Capris: American Eagle (A lighter wash of this style.)
Heels: Nine West (On sale!)
Bag: Kate Spade
Sunglasses: Quay
Necklace: Gift from my mom 🙂 (Similar here & here)
Disclosure: some of the links in this post are affiliate links. Meaning, if you click a link and make a purchase, Have Clothes, Will Travel gets a very small commission. Thank you for supporting the brands that make this blog possible!
*c/o = courtesy of, meaning the company gave me the product to be used on my blog, and I did not pay for it. All opinions are my own, and I am not being compensated for a positive review.