Wondering how to dress for the wind? This post shows how I'm dressing for the wind in Sydney!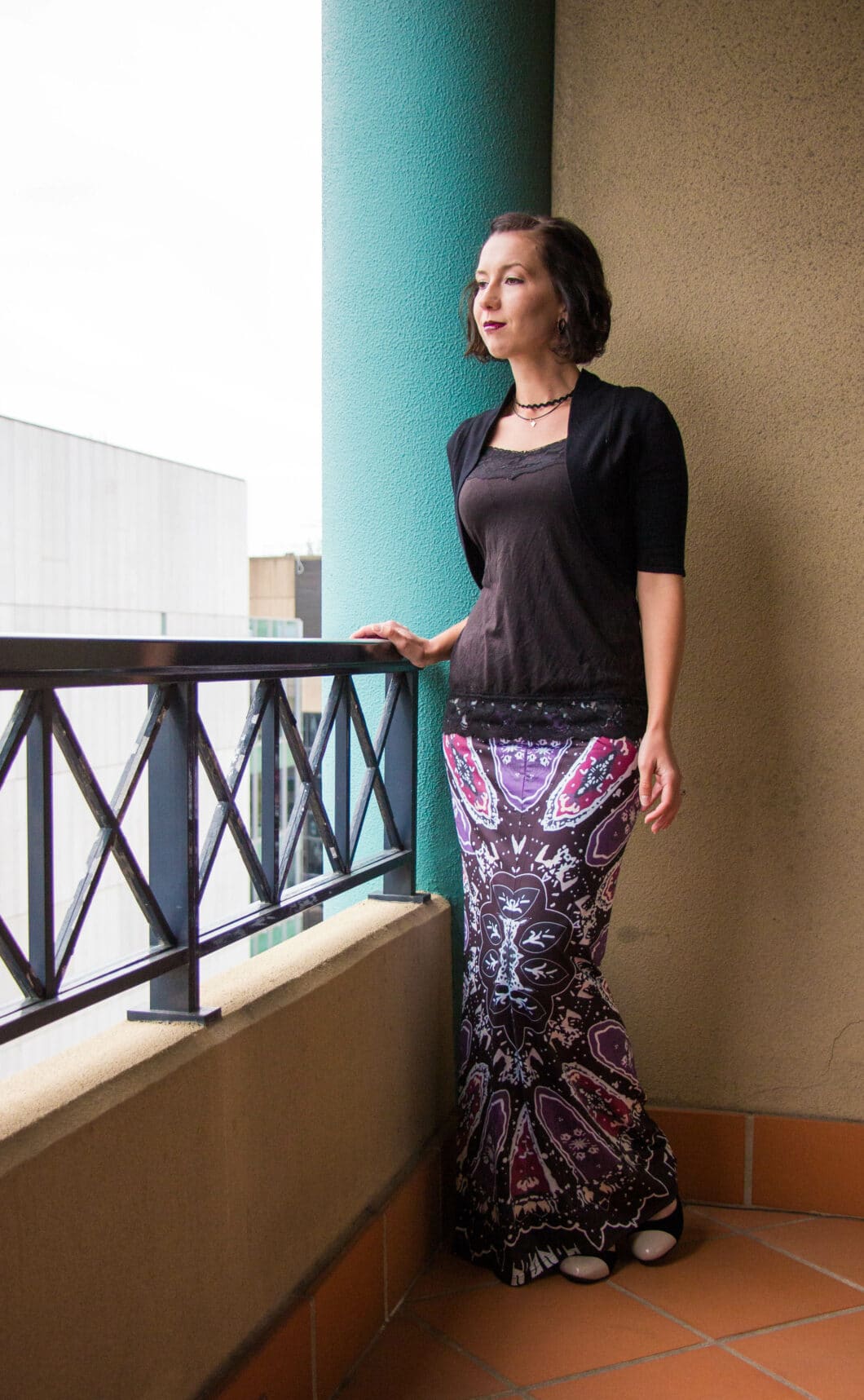 Something I am not used to dealing with on a regular basis are wind gusts that just about knock me on my rear end when I leave a building. I am here to tell you about 75 percent of my days in Sydney have been WINDY. Sure, we would get windy days in Wisconsin, don't get me wrong, but they were in the minority (we had other weather issues of the freezing variety to deal with instead).
So, needless to say, this is something that needs to be taken into consideration when dressing for the day…and my little, fit and flare dresses are not getting quite as much use at the moment…and knee-length or below are where it's at! (Or I have to wear shorts under those dresses, haha.)
I've always liked wearing longer skirts, though..so, the slight change in my wardrobe isn't too upsetting for me! And this maxi skirt from Zaful has such a pretty print…and a nice silky texture.
This skirt makes me feel like a mermaid! Which, I had planned to take photos of it down by the ocean…but let's just say hiding out by my apartment's pool, protected by great big buildings, was difficult enough to get photos this past weekend! Ah, the ever so distressing problems of being a blogger, haha. The photo below is what basically all of my photos looked like!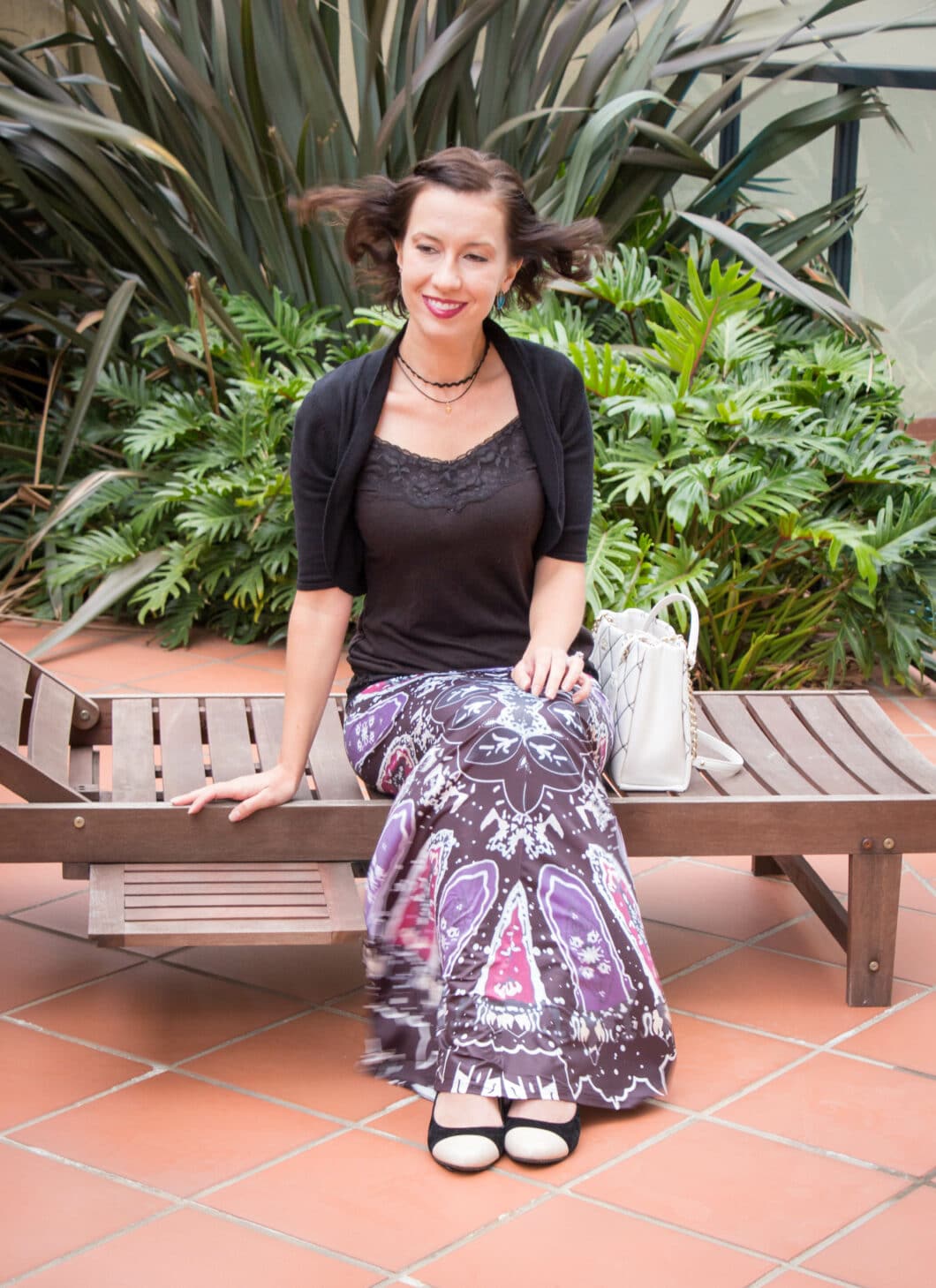 Oh well, not every day can be perfect! And also a quick note about this skirt from Zaful, while I do love the print, fabric and cut of it…I really wish it had a slit somewhere on it. Walking long distances in it is slow going, as my walking was more like shuffling. And as I'm coming to find when living in a city without a car or subway system…I'm always doing a fair amount of walking. So, just something to be aware of.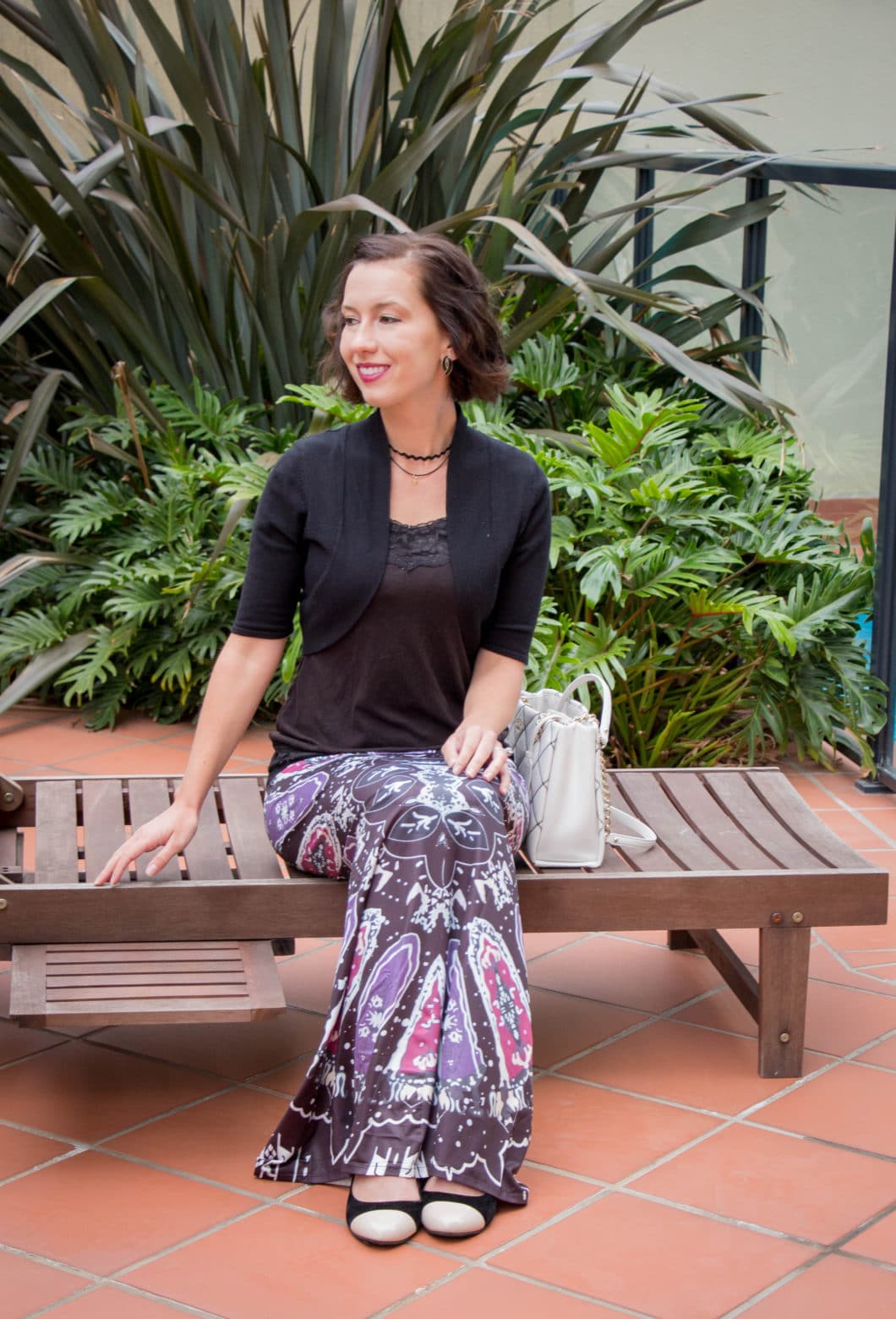 The lovely Sylvia from Zaful also sent me this fun necklace as a surprise! I thought that was very kind. And this necklace brought back so many memories of my childhood, haha. It reminds me of those tattoo necklaces we used to wear…and which actually did make a bit of a comeback. Ah, the 90s.
Did anyone else have those tattoo necklaces growing up? And how do you dress for super-duper windy days? Let me know in the comments!
*Click here to see another day I had to dress for the wind.
Where to find it:
Skirt: c/o* Zaful
Necklace: c/o* Zaful
Tank top: Maurices
Cardigan: Old (Similar here)
Wedges: Old (Similar here)
*c/o = courtesy of, meaning the company gave me the product to be used on my blog, and I did not pay for it. All opinions are my own, and I am not being compensated for a positive review.