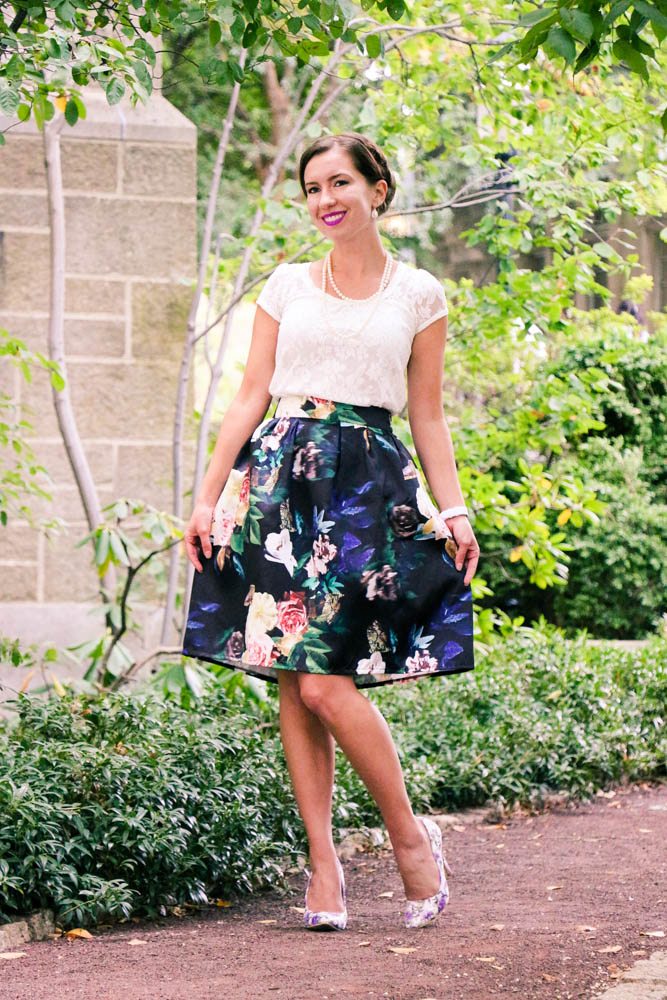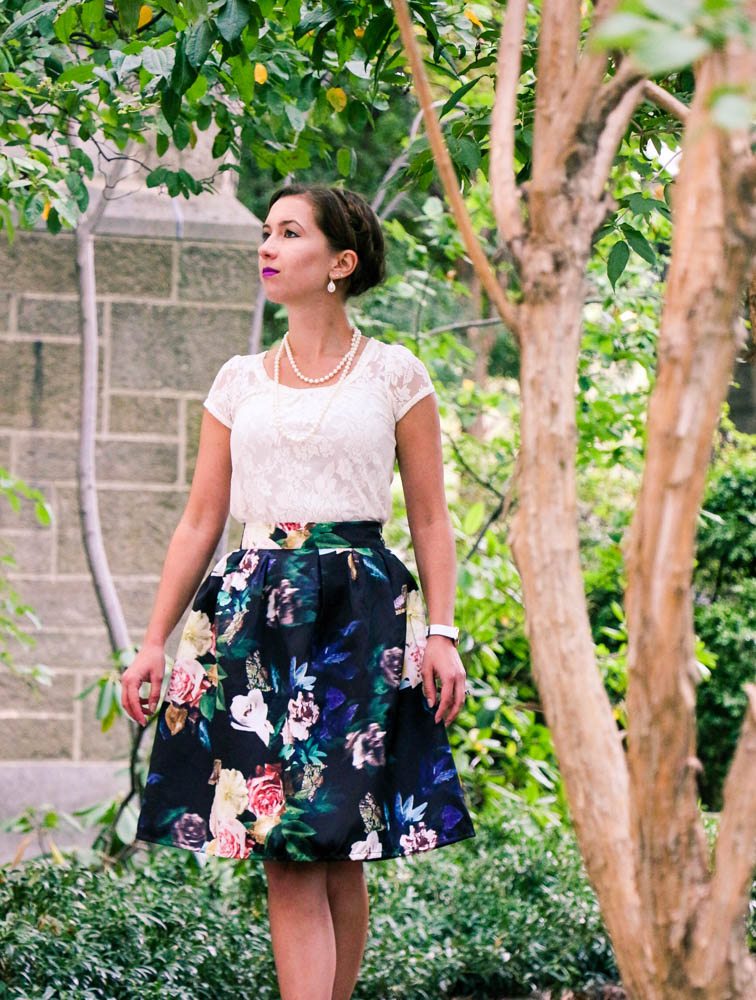 The little garden where I took these photos is hidden just off a main walkway through Princeton's campus. I had wandered past it several times and never noticed it was there, until this weekend. It was perfect timing too, because this is the kind of outfit that deserves a garden to be photographed in. I mean, my skirt has a whole garden on it practically…ranging from butterflies to roses.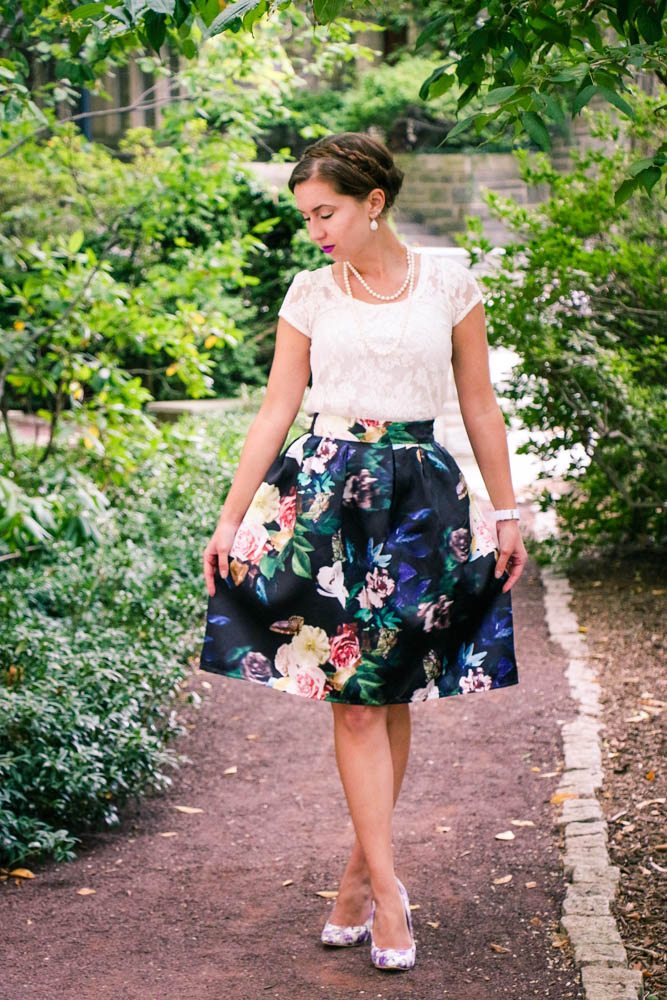 This skirt is another Shein find and is only $16! I have previously had the best luck with ordering their super inexpensive clothing. My other two skirts from Shein are really fantastic quality (see them here and here), especially given their low prices.
This particular skirt is well-made and the material isn't bad, I'm just not as crazy about the print. I think it looks fine in these photographs, but in person, it just looks a little too screen printed and shiny for my taste (if that makes sense?). But for $16 with shipping, I'm really not too upset about it. It's also really comfortable to wear, and I had several women come up to me throughout the day to compliment it. So, maybe the whole print thing is just me?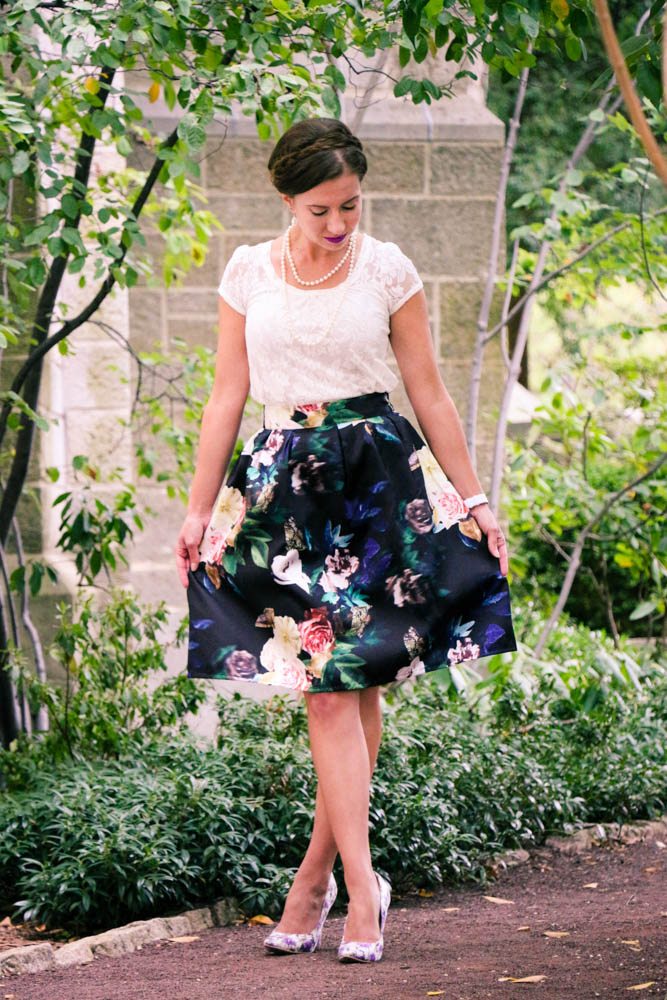 I was also excited that this outfit allowed me to break out my new purple lipstick from again. I have entirely too many shades of purple lipstick right now, but I couldn't help myself when I saw this one. It was brighter than my other shades, and I bought it for the sole purpose of matching my Machi Footwear heels. Haha.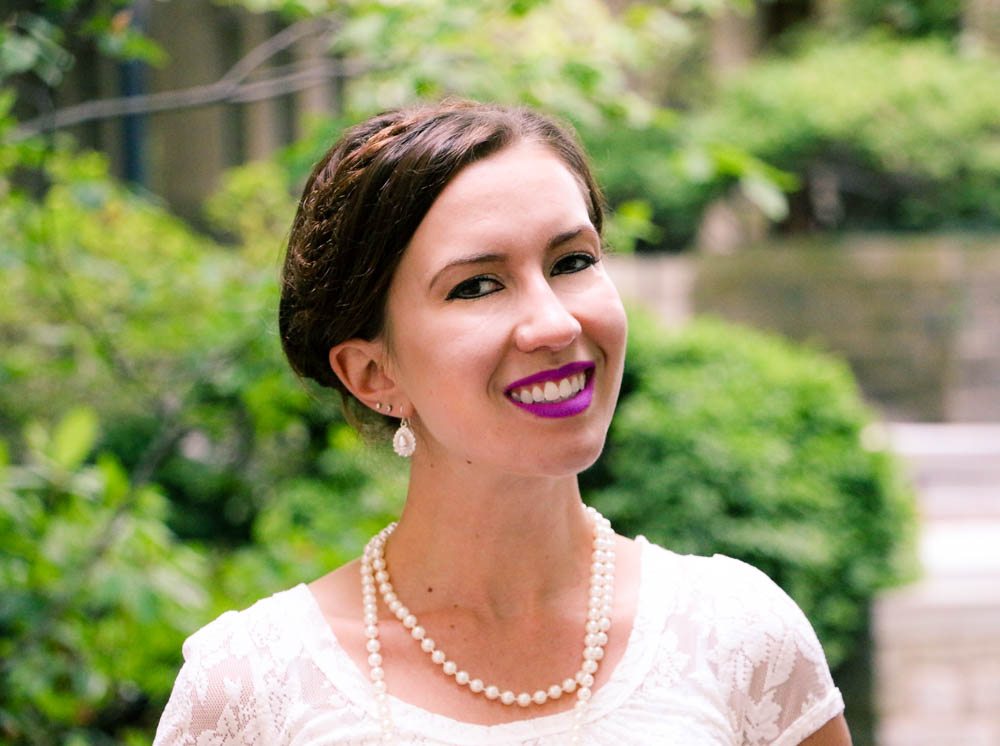 And I tried something a little different with my hair for this post, thanks to some inspiration from Devinne over at Mox and Socks. She is always styling her hair with the cutest braids, and she's even started posting tutorials! So, I finally took the time to try doing my own milk braid hairstyle. I've come to the conclusion that my hair is entirely too fine to look really good with braids, but this particular hairstyle doesn't look all that bad..and it's really comfortable. I wish I had started wearing my hair like this in the heat of summer!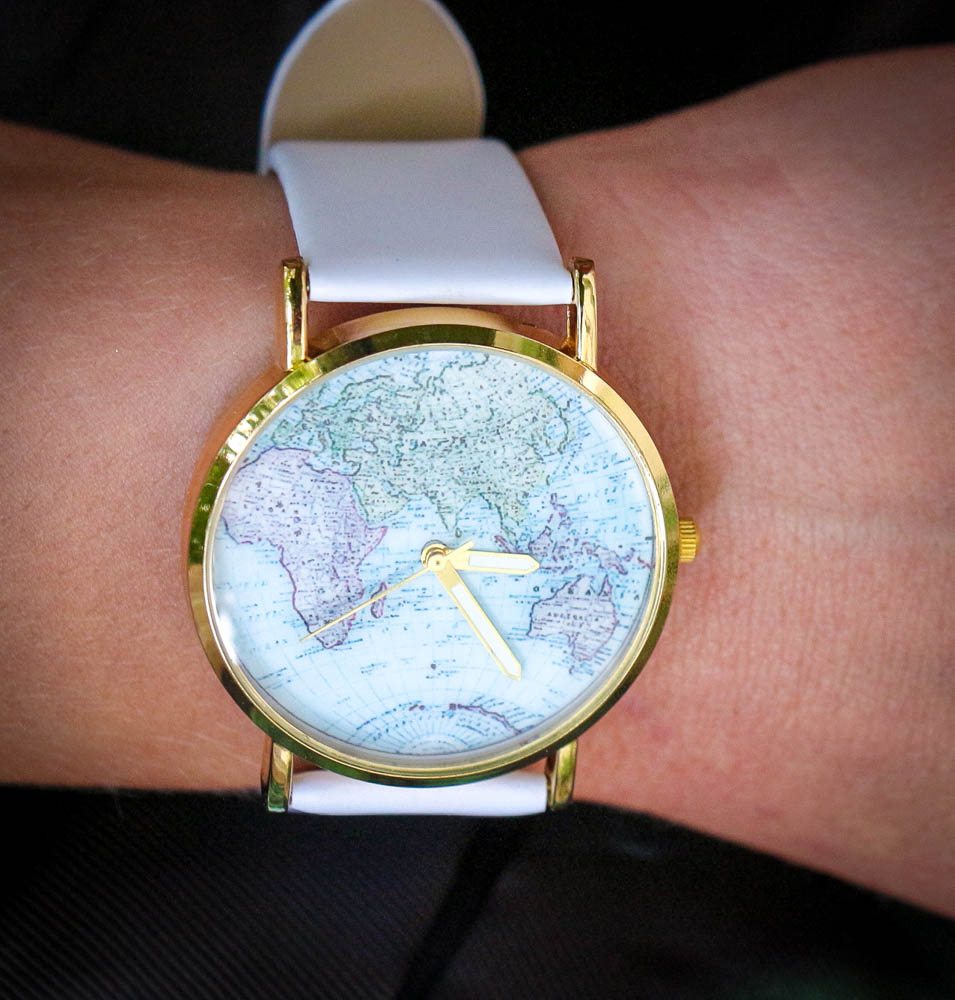 My obsession with map accessories has hit an all-time high. Haha. I have map earrings and various tops with map prints, and someday, when I own a home, I'm going to be collecting maps and globes (my husband is currently unaware of this, however).
So, when I saw this map watch on PinkBasis.com, it sort of felt like destiny. Especially, since my other white watch (from Walmart) is starting to fall apart on me, sadly. I've only had this watch for a week, so I'm not sure how well it will hold up just yet. But I'm really excited about how cute it is and how many outfits I'm able to wear it with. Plus, it's another map accessory in my collection! 🙂
What kinds of things do you collect (or would like to collect)? Let me know in the comments!
Where to find it:
Skirt: Shein
Watch: c/o* Pink Basis (Sold out. Similar here.)
Heels c/o* Machi Footwear (Similar here)
Top: Maurices (Old. Similar here.)
Lip color: Stila Stay All Day Liquid Lipstick in Como
*c/o = courtesy of, meaning the company gave me this item to be used on my blog, and I did not pay for it. All opinions are my own, and I am not being compensated for a positive review of the product.