Got Some Time in New York? Go Hiking!
Contribution by freelance writer Sally Writes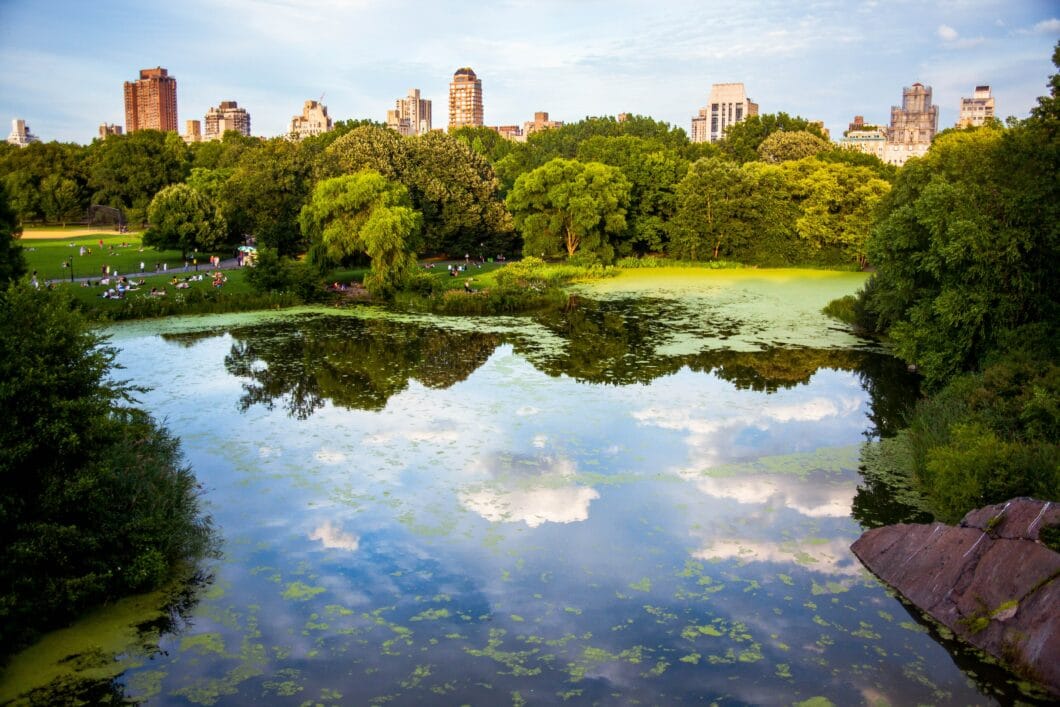 The Big Apple has enormous opportunities for urban exploration, drinks, and shopping, but not everyone knows that there are lots of amazing places to go hiking around New York. Here I will list some great hiking trails you can reach by public transport, so you won?t need to hire a car or beg your friends to drop you there and bring back.
Got Some Time in New York? Go Hiking!
Surprise Lake Loop
Travel Time: 2 hours on New Jersey Transit Bus 197 – Get on at Port Authority Bus Terminal, and get off at Greenwood Lake Park.
One of the most popular hiking routes in northern New Jersey. The trail is a loop with a total length of slightly over 4 miles, and you will need at least 4 hours to hike it. The best thing to do would be to take it easy and give yourself plenty of time to stop and take in the scenery. Expect lots of hills, fresh air, and breathtaking views of Greenwood Lake. If you're considering going hiking, it may be worth bringing the best hiking poles you can find, as this may make your experience a lot easier. Plus, the climb can get quite slippery underfoot, so it is best to have equipment that can help you keep safe too.


Bear State Mountain
Travel Time: about 1.5 hours on Short line Bus from Port Authority Bus Terminal
Opened in 1913, Bear State Mountain had over a million people visiting it in a year from its opening and remains one of the most popular nature parks around New York. Here, in the 5,205-acre area, you got plenty of routes and activities to fill your day – go hiking, cycling, cross-country skiing or swimming. In total, its trails spread over more than 235 miles distance, and are developed with different skill levels in mind.
Manitou Point Preserve
Travel Time: about an hour on Metro-North?s Hudson Line all the way to Manitou Station
Great route if you feel like you want to roam alone, and ponder the meaning of life, looking at some therapeutic views (no medical advice here.) Roughly in the middle of your path you will get to see an old house, built in 1897, it is a private house, so please pay attention to the signs. Expect great views of the Hudson River and some fine nature.
Few things to note:
Firstly, shop around for some good hiking boots, if you don?t have a pair already. Forget about polished New York roads – there?ll be none of that once you get out there. A great pair of shoes will make your day, as you will encounter stones, slippery moss, fallen trees at times. Get a lightweight backpack like these ones from Arkadia Supply – bonus points because it's waterproof, grab some extra clothes, water bottle, some snacks, a trail-mix, an ideal to strive for would be a 2-liter bottle of water, apple, few sandwiches, and a chocolate bar. Get yourself a good pair of trekking poles, which makes a whole world of difference. Be sure to check the weather beforehand as it's not much fun hiking in the rain. And last but not least – bring with you some cash in small notes, like $5-10. You won?t be able to use your credit card everywhere, so they may come in handy.
Enjoy, the New York hiking adventure awaits!
If you liked it, Pin it!