How to Pack for a Backpacking Trip
Guest post by Stuart Cooke
It's a wonderful sense of liberation to know that everything you have is packed in one bag, and that's it for the next however many weeks or months… and you may not know exactly where you're going or what you'll be doing. However, packing for a backpacking trip can be as much about mental preparation as it is about packing absolutely the right stuff.
I once knew an eccentric who set off on a long-distance journey with just a plastic carrier bag which he packed in five minutes; us more conventional folk, however, need the ritual of packing as part of the build-up to disrupting our cozy lives.
Pack as light as possible
Very old crustacea, which have been scuttling about the seabed for some time, become so encrusted with barnacles that they find it really hard to move around. So, don't be a crusty crab, travel light. Yes, you can get twice as much stuff in an 80-liter backpack as you can in a 40-liter backpack but when you've got to carry it up three flights of rickety stairs, you'll understand the wisdom of minimalism.
Good gear is worth investing in
People used to climb Everest in hobnailed boots and Harris Tweed jackets, but you, you lucky things have access to oodles of specialist, super strong, super lightweight, super waterproof gear, so if you can afford it, get the best.
Get some packing cubes too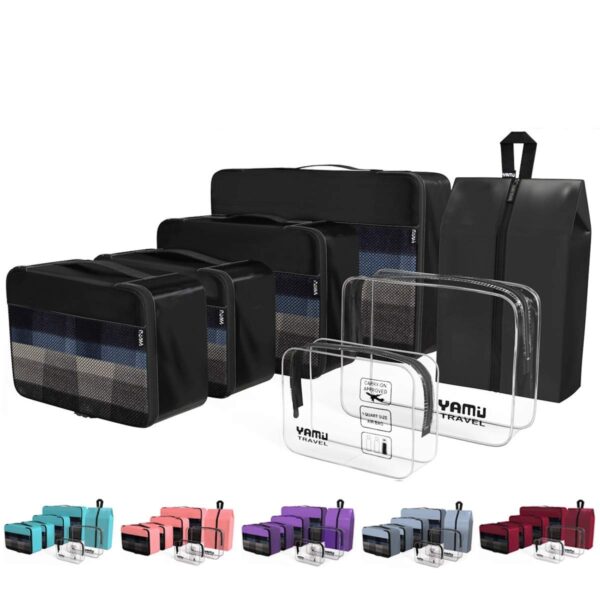 The universal consensus seems to be that packing cubes, color-coded even better, are the way to go. All your underwear together, all your T-shirts together, you get the idea. Packing cubes give you an extra layer of waterproofing too, and when the rain is coming down in rods and you're on the back of a flatbed truck in Cambodia, you'll be very grateful for that. They also allow you to find stuff easily and repack quickly. Sturdy plastic bags don't work quite as well but they'll do.
A quality backpack
This is what will be holding all of your worldly possessions for the next however many weeks or months! It's definitely worth splurging on a good backpack (like this one). I've had the stitching go on the straps of cheap backpacks and that's a real nuisance!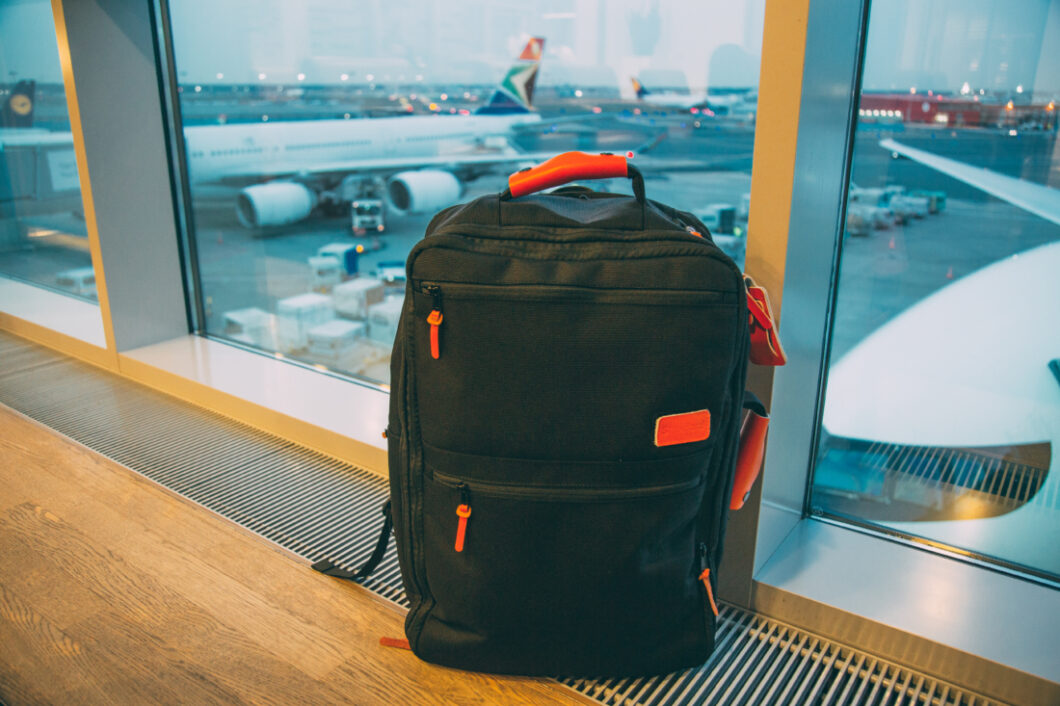 So, what should you pack?
Getting stuff washed or buying a couple of T-shirts is not that difficult.
Take enough clothing to last five days and roll it to conserve space:
*You need shirts, undergarments, socks, shorts, pants and a waterproof jacket. If it's cold you can wear everything at once! (It's better to be able to dress in layers than bringing along bulky winter coats.)
*If you need a hat, buy one when you get out there.
*Get a proper travel towel, they're compact and they dry fast. (Such as these microfiber ones.)
*Don't forget swimwear, it's one of the items likely to be expensive if you have to buy it en route.
*The tech stuff I will leave up to you, but keep it in a waterproof bag that you can lock away and bring a padlock with a code on it in case that locker in the hostel doesn't have one.
*Comfortable shoes (not ones you've never worn before), and a pair of flip flops.
*Finally, a couple of things you might find very useful: tissues, pain killers, headlamp, pens and passport photos for border crossings. Obviously, you need a few toiletries (toothpaste, etc.) , but I reckon you can figure those out for yourself too.
Packing for a backpacking trip is not difficult. Running out of money is difficult. Getting sick is difficult. So, make sure you've got regular communication with someone back home and don't worry too much that you've forgotten the earplugs, though they are handy.
About the author:
Written by Stuart Cooke at MAHI Leather, specialists in leather travel bags that you can rely on to last the journey with you.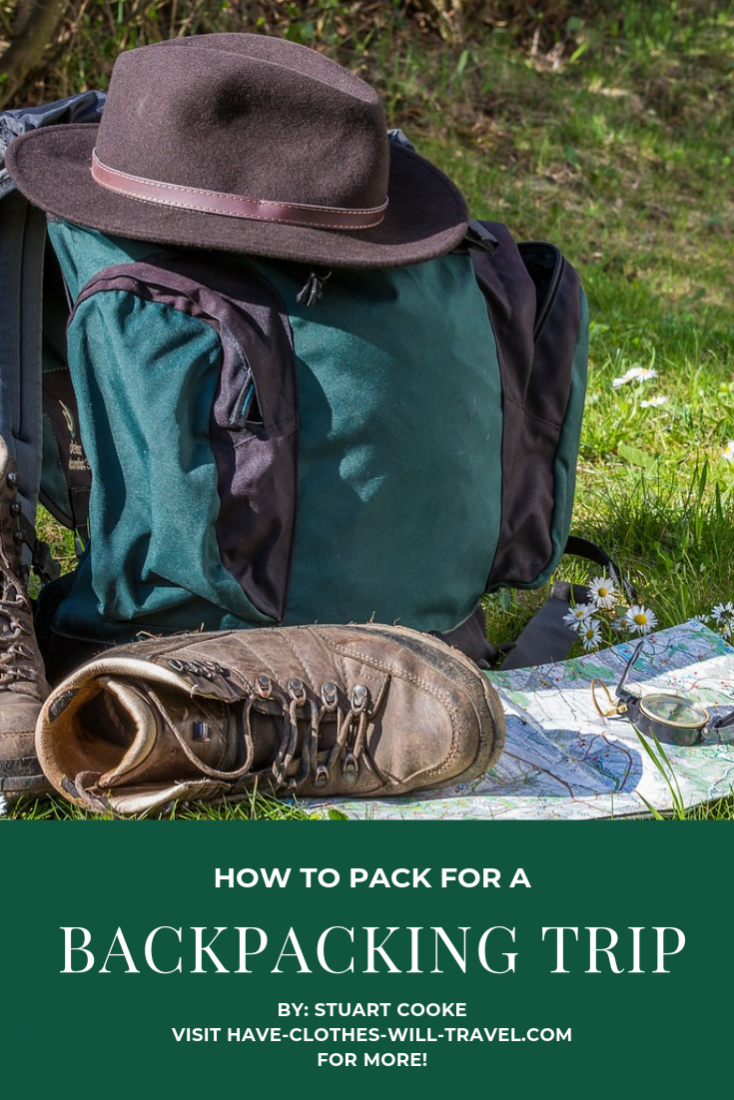 *Disclosure: some of these links are affiliate links. Meaning, if you click a link and make a purchase, Have Clothes, Will Travel gets a very small commission at no extra cost to you. Thank you for supporting the brands that make this blog possible! I am also a participant in the Amazon Services LLC Associates Program, an affiliate advertising program designed to provide a means for us to earn fees by linking to Amazon.com and affiliated sites.