Living in a Winter Wonderland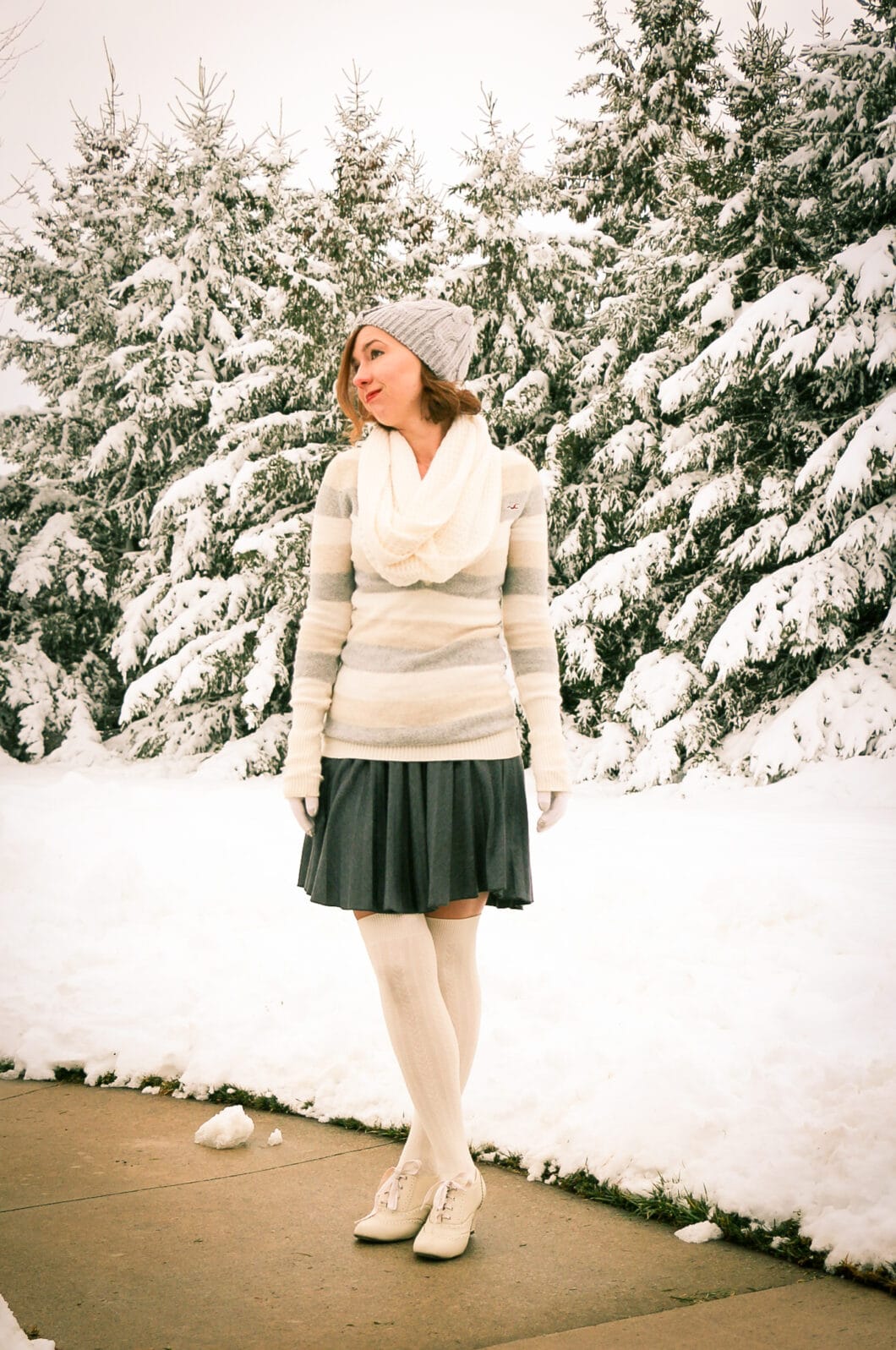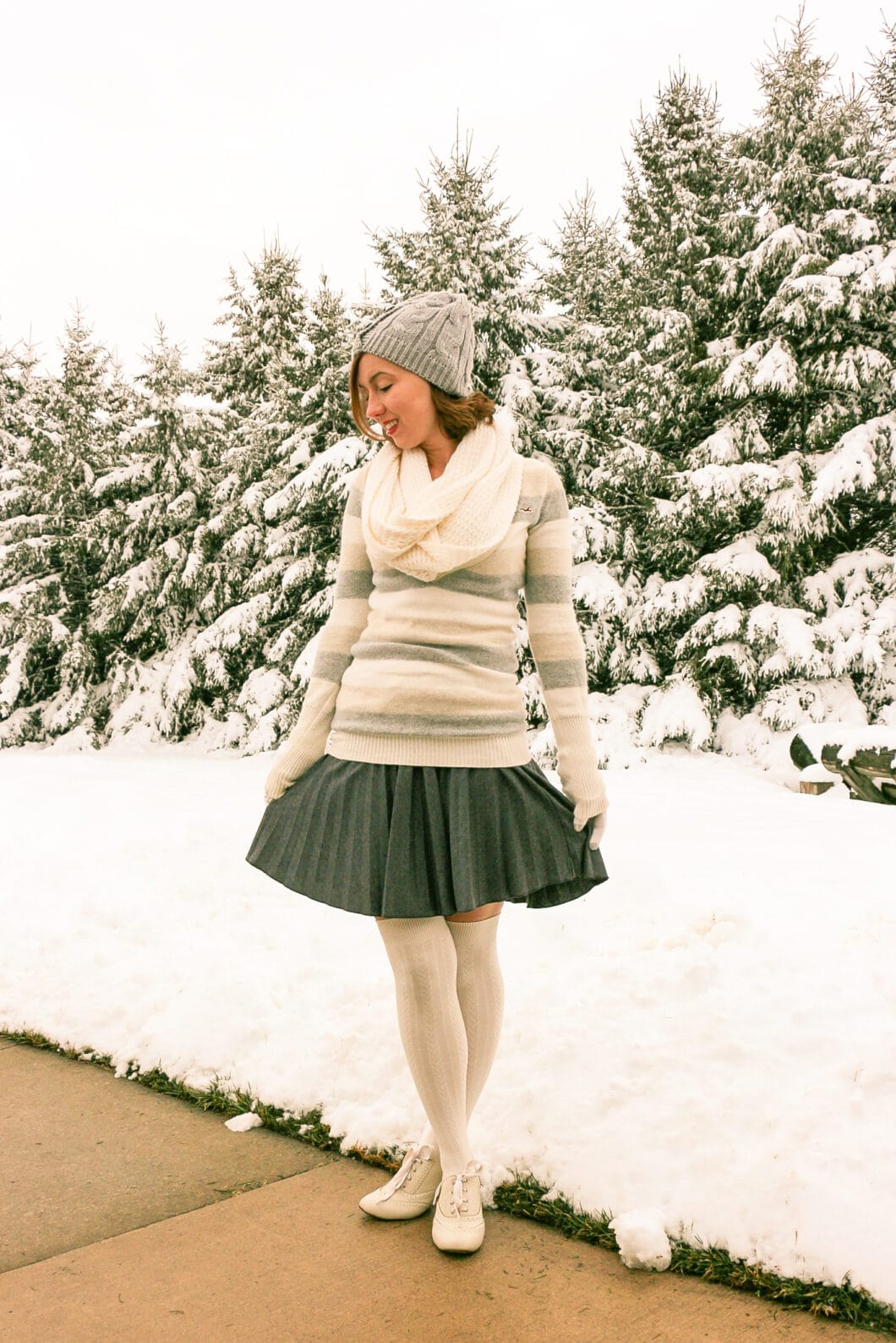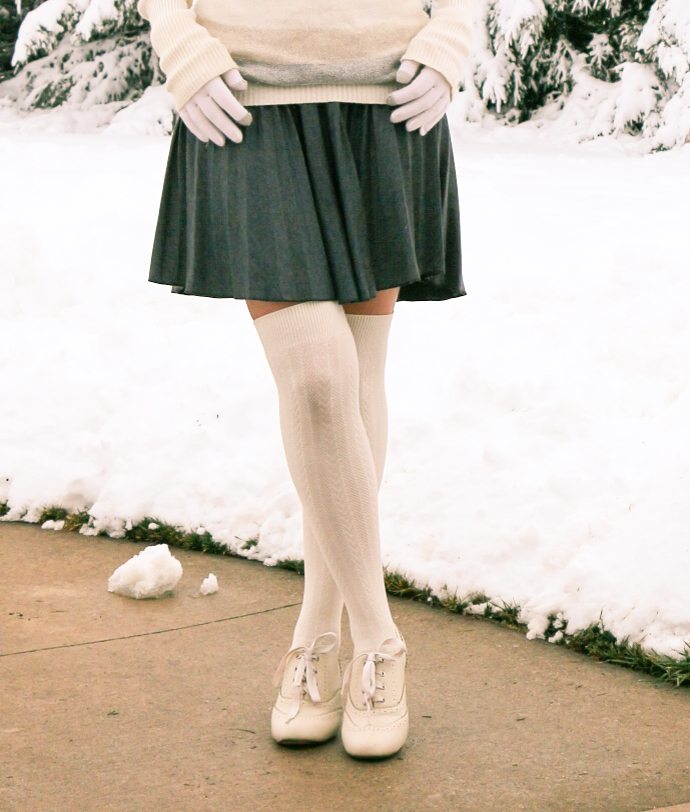 Shop the look:

Guess what? There was another snowstorm in Wisconsin this week. Shocking, I know. Haha. It sure makes for some pretty photos, though. And in case you couldn't tell. I really love using these pine trees as a backdrop. The way the snow sticks to them makes it look like I'm living in a winter wonderland!
And when you're living in a winter wonderland, you have to bundle up a bit. I'm really loving hats at the moment. I don't have as much hair on my head as I did the past several winters…so, hats have been a big plus to keep my noggin warm this year! This is one of a few that were actually Christmas gifts from my husband's stepmom. I love the button details on it! (Thank you, Lori!)
My sweater is another one that I've had since high school. I still remember buying it, because I had gotten such a good deal on it on the clearance rack at Hollister. ($10!) I don't believe I've stepped foot in a Hollister in about 12 years, but I certainly have quite a few leftovers from my high school days!
This skirt paired with these socks and shoes, is one of my favorite combos. I feel like I can pair just about any top with them and it works. I actually have to be careful not to wear them too often. Haha. This skirt is one of my favorites because I can wear it year round…and it's one of those magical pieces of clothing that doesn't wrinkle! If I don't ever have to iron it, you better believe I'm in love with it. Haha.
I had been outside during the storm shoveling. So, I took a moment to snap a few photos while I was out there, too. It was really pretty! I couldn't believe how much snow we had gotten in just a couple hours…but that's Wisconsin for you!
How's the weather by you? And are there any other hat lovers out there? Let me know in the comments!
Where to find it:
Hat: Gift from Lori (similar here)
Skirt: ModCloth
Shoes: ModCloth (similar)
Socks: ModCloth (similar)
Sweater: Hollister (similar here)
Scarf: Target
Mittens: Target