Loving Layers + a Giveaway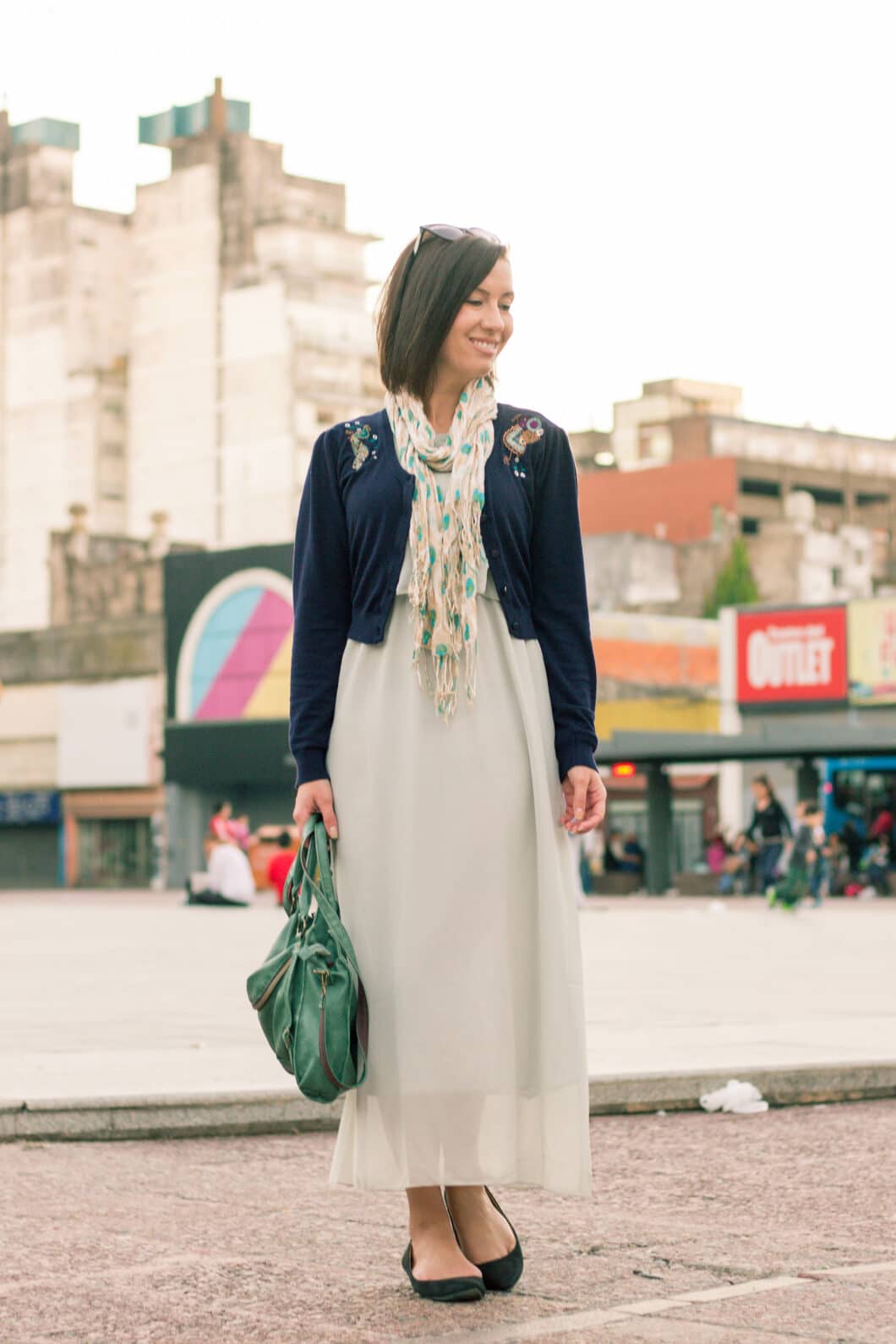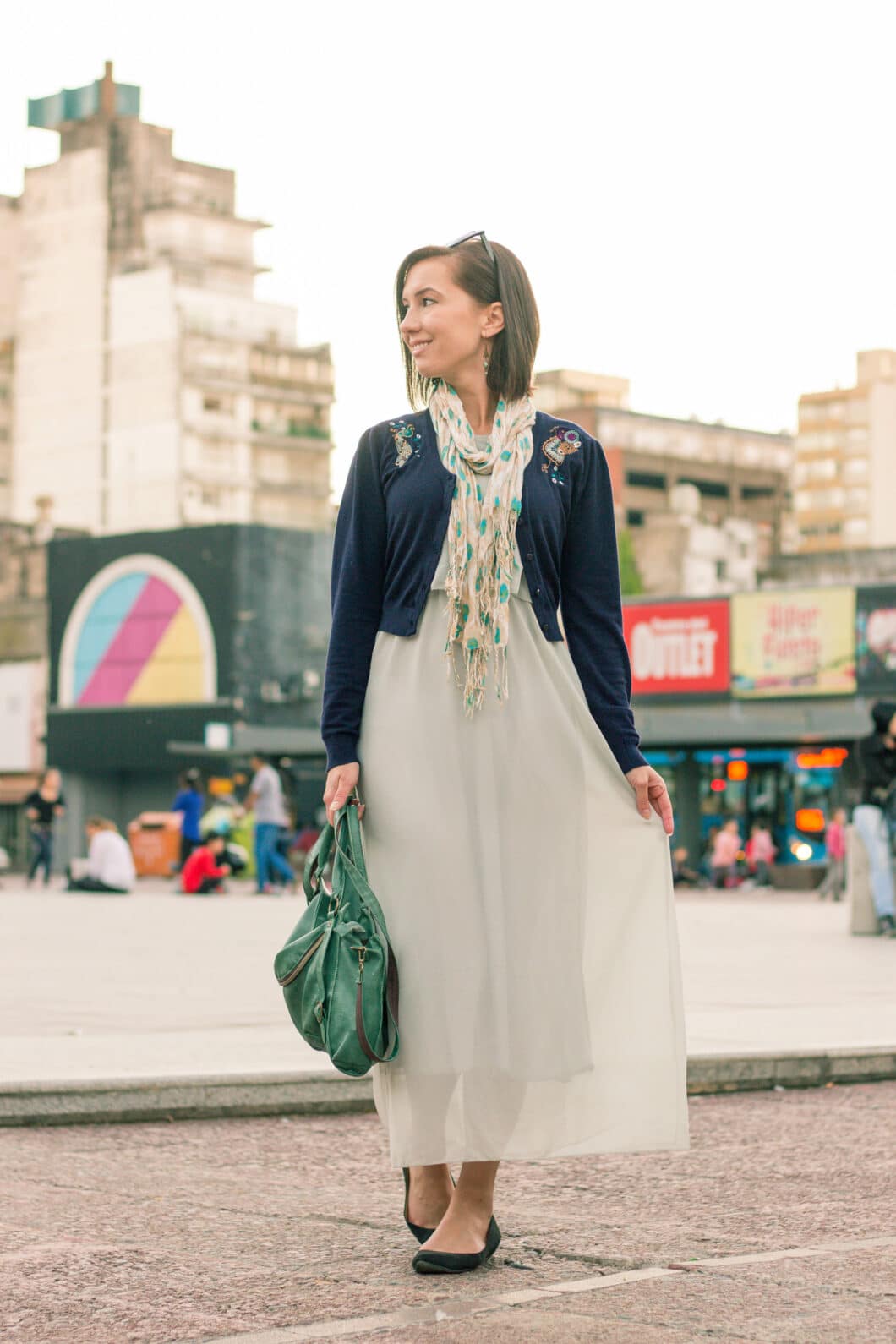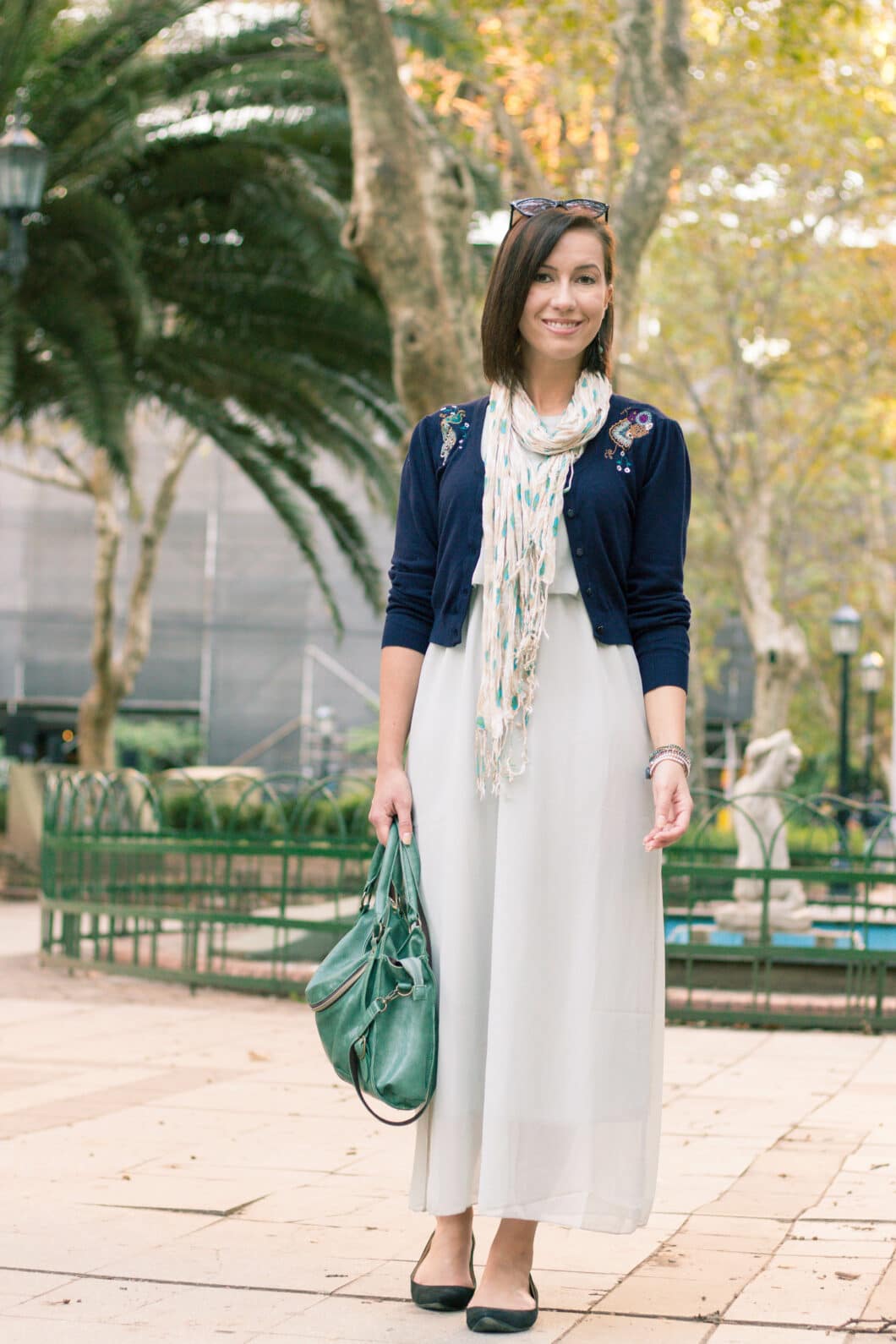 Happy Monday! And to my friends in the US, happy Memorial Day. I'm kicking this week off with a giveaway! It's been awhile since I hosted one. And I'm excited to be giving away $40 worth of clothing from JustFashionNow. (Giveaway is at the end of this post.)
JustFashionNow is a new-to-my-blog online company. That's where the dress in theses photos is from. I am all about flowy chiffon dresses lately. And I love that this one is cute on its own as a summer dress, or paired with some layers for fall. Versatility is key in my wardrobe these days!
It wasn't too cold the day I took these photos in Rosario, but it still wasn't warm enough to just wear a sleeveless dress. Cropped cardigans and scarves have been making my summer dresses fall weather appropriate. Yay for finally being able to add some layers to my outfit posts! I've had an entire year of summer, and while I'm not loving being cold…I do like getting to add layers to my outfits. I think it's a great way to show some creativity and reinvent an outfit.
And now for the giveaway! You can win $40 worth of JustFashionNow (shipping is included). This giveaway is open to residents of the USA, UK, Australia, Germany, Italy, Canada, and France. Please enter via the Rafflecopter widget below. (If you don't enter via the widget I won't be able to select your entry!)
The entry options include: leaving a blog comment telling me which JustNowFashion clothing item you like best, following JustFashionNow on Facebook & Instagram, and also following Have Clothes, Will Travel on Facebook & Twitter. So, you can get up to 5 entries! Best of luck! The giveaway closes 2 weeks from now (June 12th at 12 am), and I will anounce the winner in that Monday's blog post.
Be sure to enter in the widget above if you want to participate in the giveaway! And do you enjoy adding layers to your outfits? Let me know in the comments!
Where to find it:
Dress: c/o* JustFashionNow (Sorry, the grey color is currently sold out.)
Wedges: Chinese Laundry
Cardigan: Old (Similar here & here)
Purse: Old (Similar here)
Scarf: Old (Similar here)
Jewelry: c/o* C&A Leather
Sunglasses: c/o* Polette
Click to shop:

Disclosure: some of the links in this post are affiliate links. Meaning, if you click a link and make a purchase, Have Clothes, Will Travel gets a very small commission. Thank you for supporting the brands that make this blog possible!
*c/o = courtesy of, meaning the company gave me the product to be used on my blog, and I did not pay for it. All opinions are my own, and I am not being compensated for a positive review.