My 1st Online Order Horror Story
**UPDATE: This issue has been resolved! MakemeChic was a dream to work with regarding this issue, and the cleaners were able to remove the stain! I have been fully reimbursed for all damages. Click here for more details.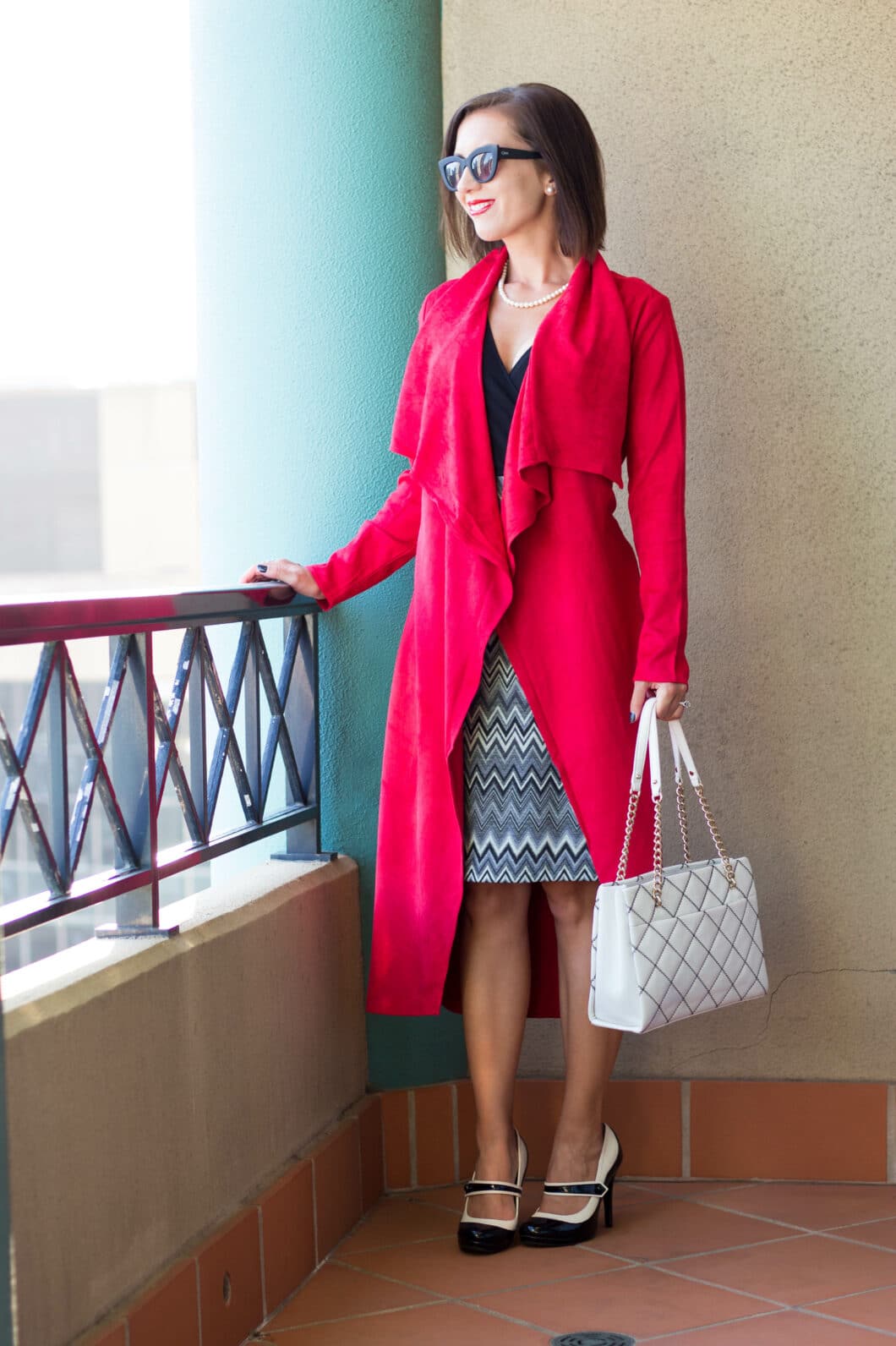 I have never been so mad about an online order in my life, until now. It might have been a better idea for me to sleep on this post before I published it…but I think getting my emotions out on here, regarding this situation, will be beneficial.
The evil online purchase in question is the red coat pictured above. It looked great on Makemechic's website, and it even looks pretty good in person. It's quite soft and comfortable. I had planned to write a good review on it… until I happened to look down at my beautiful, white Kate Spade purse and see the straps were dyed PINK from touching the sleeves of this coat. The coat wasn't even wet!! Could you imagine what sort of horror would have unfolded had I been caught in a rainstorm wearing this coat?!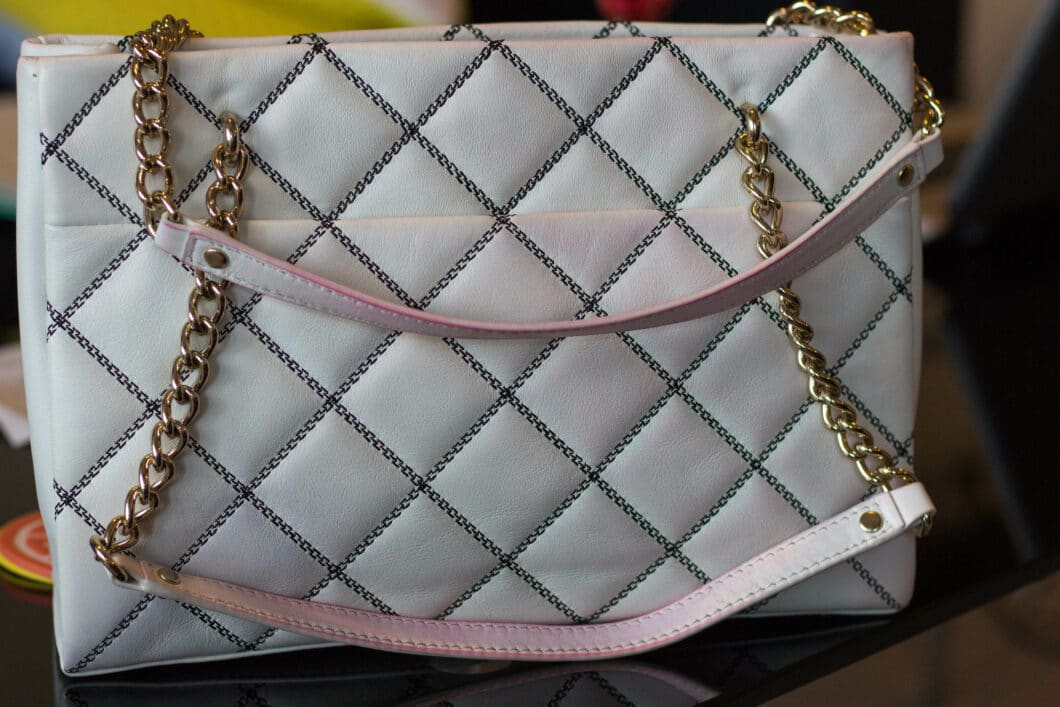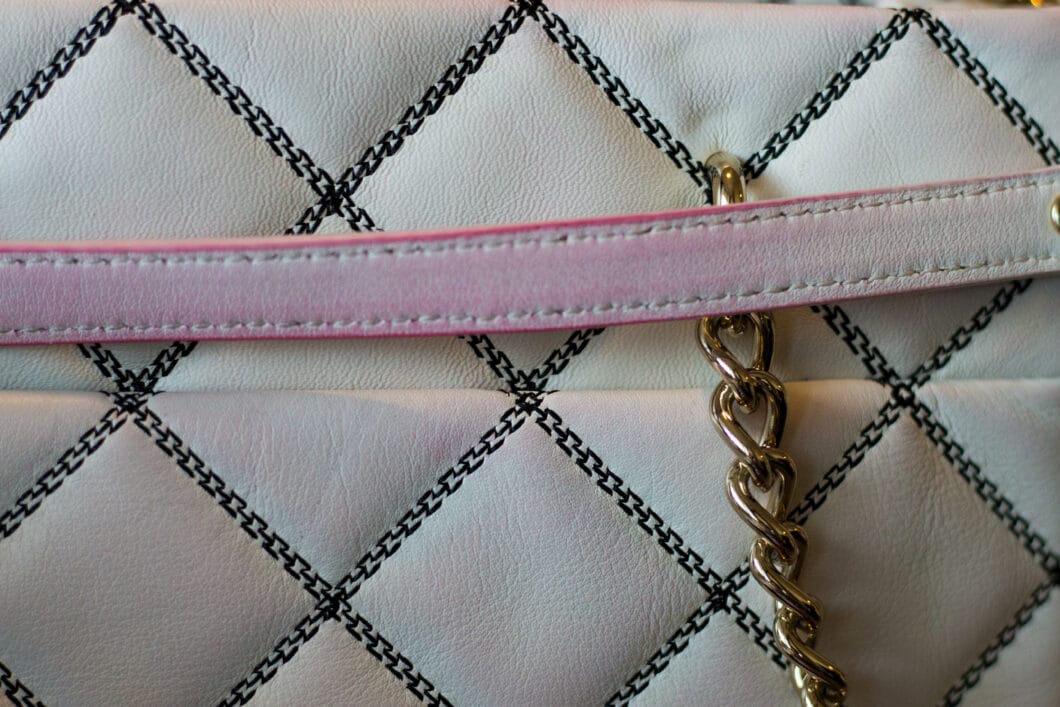 After I noticed that, I then proceeded to freak out and frantically wipe my purse with a cloth and soap and water. No such luck in doing anything to remove the stains. I then called the Kate Spade store I bought it from. They suggested using alcohol-free baby wipes to try and clean it. That might have worked a little bit, but it's still quite pink, as you can see in the photo above. And all shoe and leather repair stores are closed for the day. (Everything closes at 5 around here – it drives me nuts!) So, I'll have to wait until morning to speak with someone about how much it would cost to have it professionally cleaned. I'm sure after I get that estimate I'll be even more upset.
So, if anyone has any magical dye removing from leather tricks they would like to share, please let me know in the comments! And unless you only wear black clothes and only use black accessories, for the love of god, do not order this red faux-suede coat from Makemechic. I have linked to a similar coat from a reputable designer below that would be much better to order than this one (if you happen to like this look).

*On a side note, until this particular incident, I had wonderful luck with my orders from Makemechic, so I do feel a bit betrayed and sad that this was such a poor (and now costly) piece from them. In all honesty, I should have been more cautious with using a cheap coat with my nice handbag, but given my past success with Makemechic, I hadn't been worried about the quality (until now). I have reached out to Makemechic regarding this incident and am still waiting for a reply (and don't expect one for awhile as they are on holiday for the Chinese New Year). I will update once I receive word from them.
Where to find it:
Coat: c/o* Makemechic (But for god sakes, don't buy it! Try this one instead.)
Dress: c/o* ModCloth
Heels: Old (similar here)
(Ruined) Purse: Kate Spade (similar)
Sunglasses: Quay
**Oh, and I'll be talking about my recent trip to Cairns in my next post a bit – I was too mad to chat about it today. Sorry!
*c/o = courtesy of, meaning the company gave me the product to be used on my blog, and I did not pay for it. All opinions are my own, and I am not being compensated for a positive review.