Passion Lilie's Fall/Winter Collection + $100 Gift Card Giveaway (& Coupon Code!)
Today's post is with one of my favorite brands, Passion Lilie, and is specifically focusing on their new fall/winter collection. I am wearing the Odin Wrap Dress for this post. Plus, Passion Lilie is giving one lucky Have Clothes, Will Travel reader a $100 gift card!! You can enter to win at the end of this post. You will also get 15% off your order with code HAVECLOTHESWILLTRAVEL. This is awesome, as Passion Lilie rarely runs sales!
Passion Lilie is a brand I mention frequently on my blog. I am absolutely obsessed with their dresses, and I love their commitment to creating sustainable and fairtrade fashion. I have been living in their dresses since 2016 (and they all still look like you new!). Check them out in the pics below.
If you're new to my blog and haven't heard of Passion Lilie yet, here's a little background on them…
Passion Lilie
Passion Lilie is a fair trade fashion brand that is based in New Orleans. They blend classic silhouettes with playful block prints to create pieces that are both timeless and effortless. Their clothing is designed with comfort in mind, plus each item is ethically handmade in small batches by craftspeople who are dedicated to preserving heritage techniques.
Their dresses are very well-made, as I mentioned above. I've worn and washed them countless times, and they still look new!
*Disclosure: some of these links are affiliate links. Meaning, if you click a link and make a purchase, Have Clothes, Will Travel gets a very small commission at no extra cost to you. Thank you for supporting the brands that make this blog possible!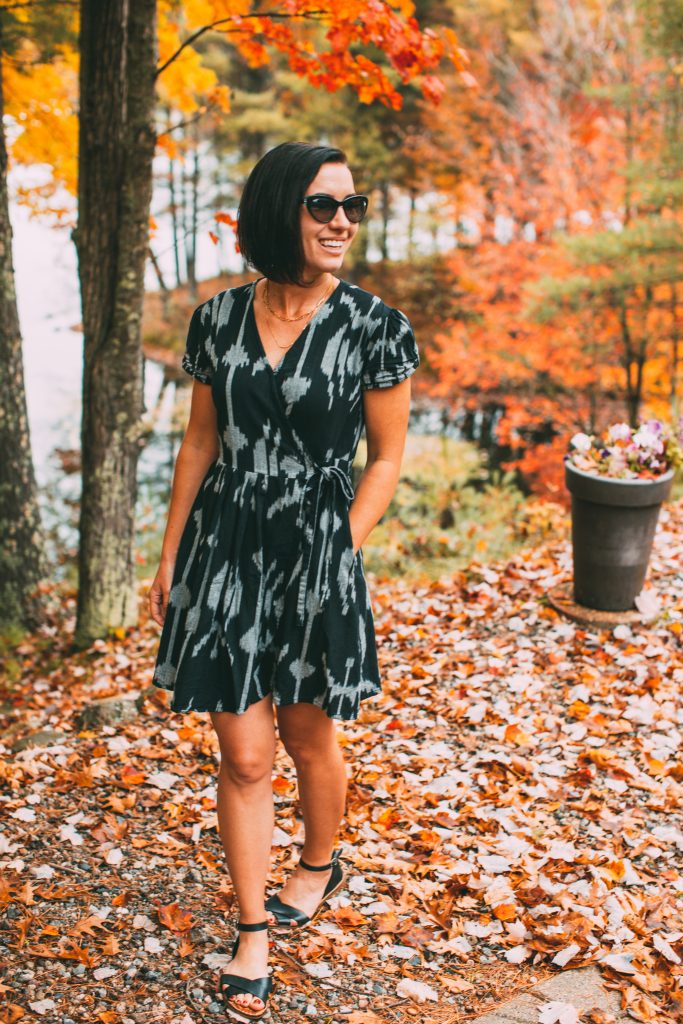 Passion Lilie Odin Wrap Dress for Fall
I have always been a bit hesitant to wear wrap dresses as I am always worried about having a wardrobe malfunction while wearing one. However, this wrap dress has a feature that I have never seen on a wrap dress before – it has a hook n' eye closure at the bust, so the chance of having a wardrobe malfunction is greatly reduced! I love it!
I've had this dress for a few weeks now, and I have literally worn and washed it 10 times already. I've worn it for my mom's birthday dinner, dinner with my in-laws, shopping, getting my haircut, drinks with friends, dinner with my grandpa, to a craft fair – you name it!! It's a versatile dress that has been perfect for the rather warm fall we've been having in Wisconsin. (I can't believe I am still wearing short-sleeves and sandals at this time of year!)
However, if you haven't noticed the best part about this dress yet, is it HAS POCKETS. And these are usable pockets too – they can fit my phone, keys, chapstick, etc.
When it comes to sizing for Passion Lilie dresses, they are true-to-size. However, I prefer a slightly loose fit, as I feel more comfortable this way. Plus, with wrap dresses, you can adjust how "fitted" it looks by how tight you tie them. So, based on my measurements, I sized up for this dress (and all of the dresses that I have from Passion Lilie.) Based on their size chart, I am small, but I have ordered all mediums in the past. Again, though, I have a lot of room in all of my dresses.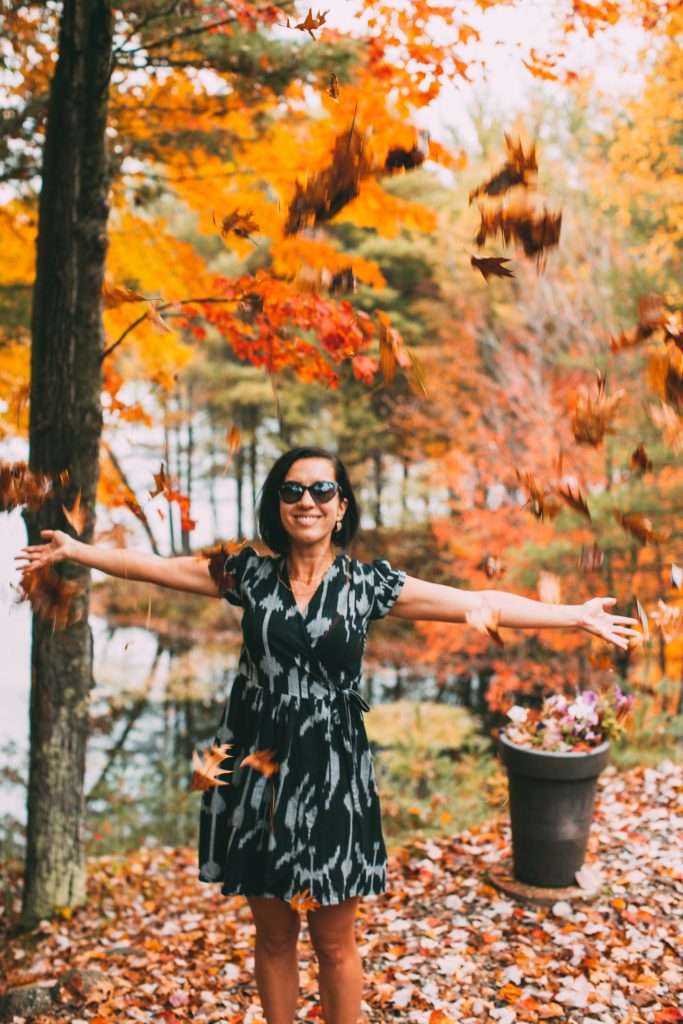 Now, if you don't love wrap dresses, or just aren't crazy about the one I'm wearing for this post – don't worry. Passion Lilie's fall collection has a wide variety of fits and prints to choose from! Plus, they also feature tops, pants, jumpsuits, and even men's shirts! Below, are some of my favorites from this collection.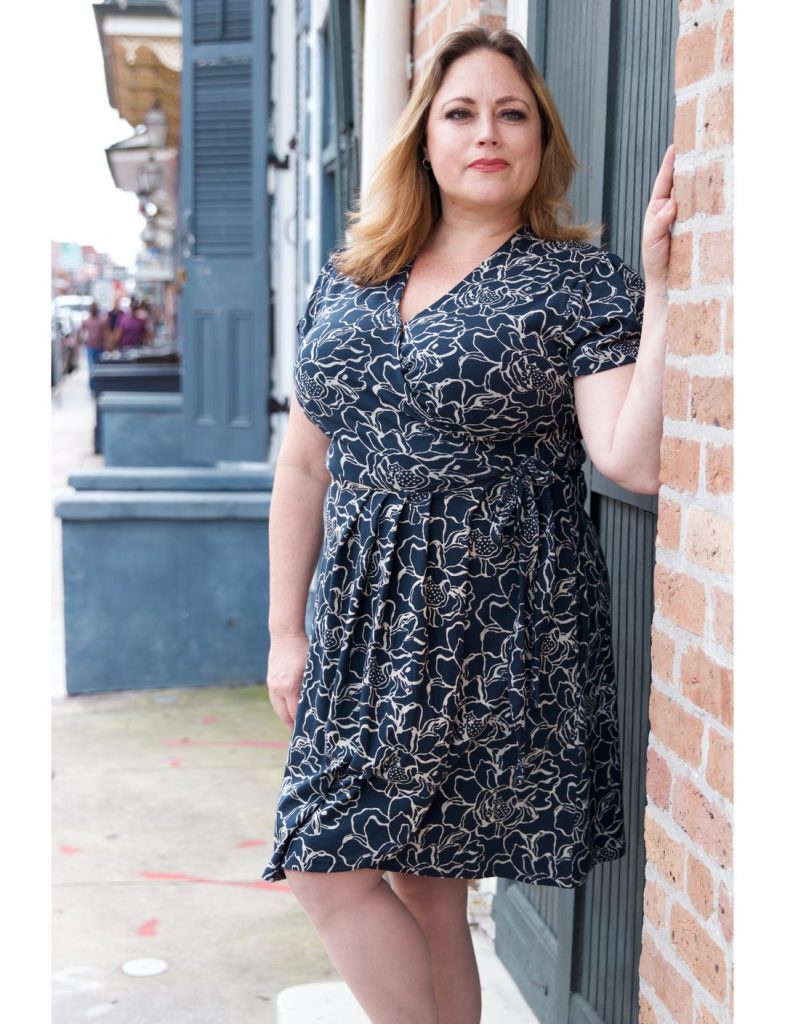 Passion Lilie $100 Gift Card Giveaway!
The part you've all been waiting for – the $100 gift card giveaway! One lucky Have Clothes, Will Travel reader gets the gift card, you just have to enter in the widget below. There are 11 ways to enter to win.
Note: this is way easier to do on a desktop vs mobile device.
$100 Passion Lilie Gift Card Giveaway for Sustainable Dresses & Clothing

The giveaway runs until Oct. 25, 2021, at 12 PM PT. (And don't worry, if you don't end up winning this gift card giveaway, I have another gift card giveaway that goes live on Oct. 25! Be sure to check back!)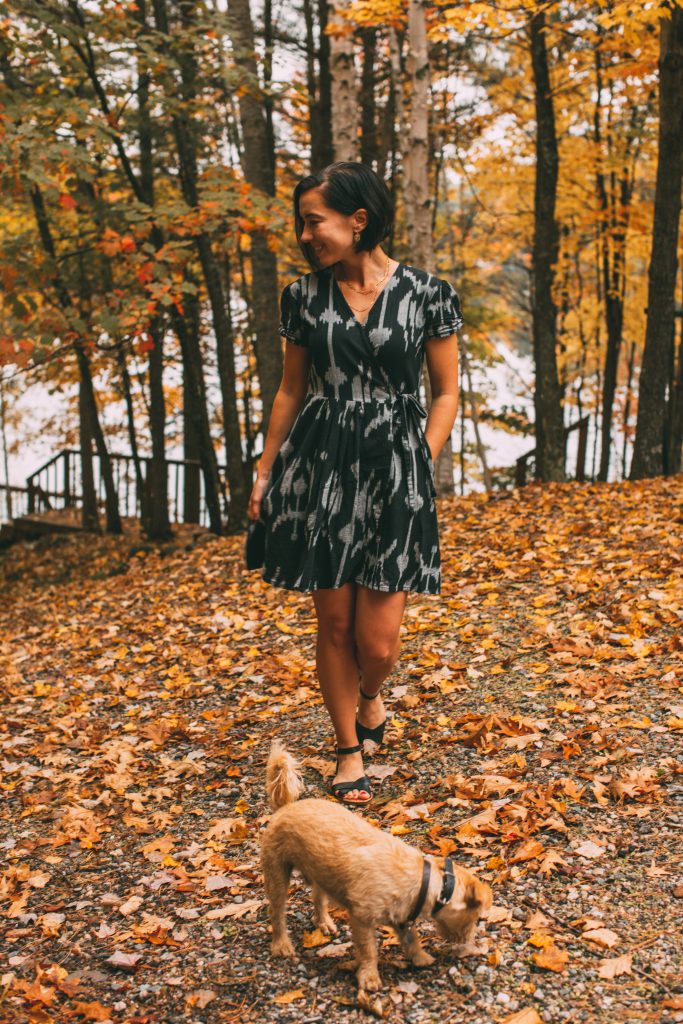 *Thank you to Passion Lilie for partnering with me for this post. As always, all opinions are my own, and I am never compensated for a positive review.