Sam's Club December Savings Week – My Favorite Holiday Deals
I'm a newly minted member of Sam's Club. My mom and I went in on a membership a couple weeks ago. (Each primary member can add a complimentary member, so you can have 2 families on 1 membership.) Prior to this year, I never really thought it would be necessary for my husband and me to buy in bulk and need a Sam's Club membership. However, 2020 has shown me that I was completely wrong about that! Now, that we are spending so much time in our home, I am kicking myself for not getting a Sam's Club membership sooner!
My family has always been team Sam's Club over Costco too. My mom, grandma, aunts, and cousins have had great luck buying everything from food to furniture and electronics to dishes and clothes at Sam's Club. (My Grandma was the Sam's Club shopping Queen!!) A Sam's Club membership is $45 a year, and you get a free Rotisserie Chicken, Take & Bake Pizza, and 8 count cupcakes, valued at $20.95, when you sign up.
If you've ever considered a Sam's Club membership, now is an especially good time to join because Sam's Club is running their December Savings Week through December 12. These deals range from holiday gifts to electronics to furniture and more!
Below, are a few of my favorite deals from the December Savings Week Sale.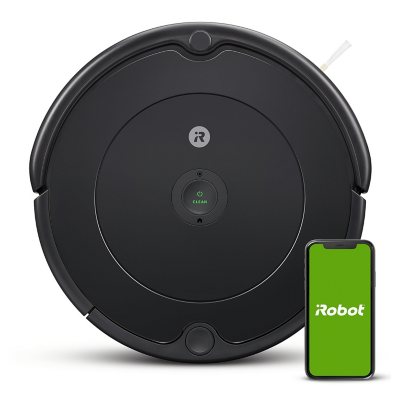 Now that we have both a dog and a cat, I have been looking into getting a Roomba. Vacuuming every darn day is getting old, haha. This iRobot Roomba 692 Wi-Fi Connected Robot Vacuum is the one I've had my eye on and it's $120 off at Sam's Club this week!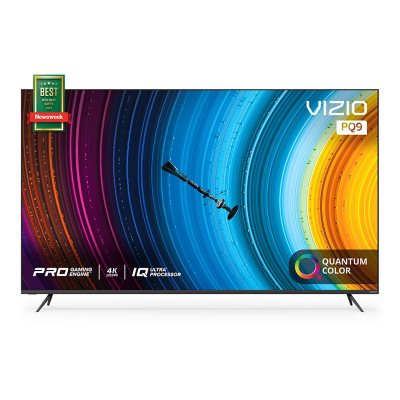 My husband and I have been working on getting our basement furnished and turning it into a little movie-watching/video game area. This year, watching a movie in our basement instead of our living room feels like a vacation, haha. Sam's Club has had some of the best deals on TVs in our area! This VIZIO 75″ Class P-Series Quantum 4K HDR Smart TV is $380 off this week.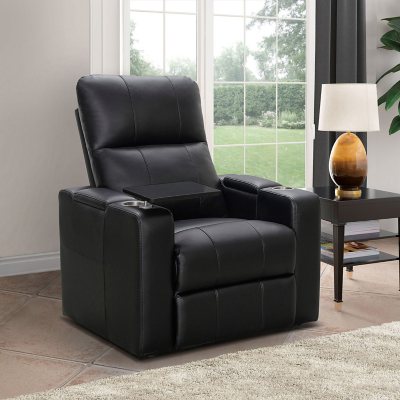 Right now, my husband and I are using our patio furniture as our "theater seating." So, we've been looking for some furniture for our basement. This theater seating is $150 off! I like that comes with a pop-up tray, cup holders and two USB outlets.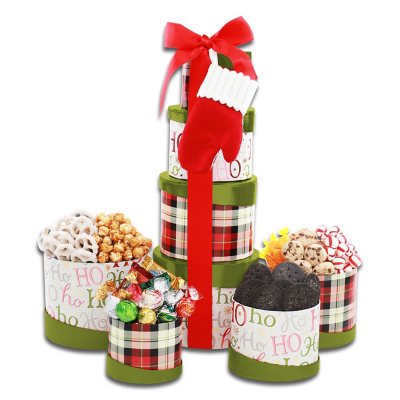 This is a really cute gift set that is on sale this week too! It has gourmet chocolate from Godiva, Lindt and Ghirardelli, as well as seasonal candy like peppermint puffs and butterscotch buttons and also sweet chocolate-covered pretzels.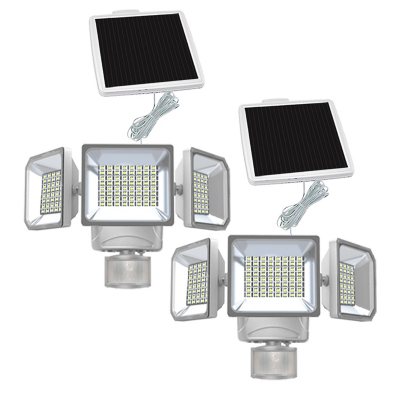 Now that we have our puppy, Buddy, we've discovered our backyard does not have adequate lighting to take him for walks in the middle of the night! So, we've had to get a few more lights. While we didn't get this exact set, we did get a very similar set from Home Depot that was nearly double this price. I wish we would have waited and gotten these from Sam's Club.
You can see all of the items on sale this week, in the widget, below.
Sam's Club is keeping customers safe this holiday season by implementing a Scan & Go™ feature in the Sam's Club app. Simply scan your items with your phone, pay in the app and skip the checkout line.
They also launched curbside Pickup at all clubs nationwide to help provide fast, easy and contact-free shopping for members. Simply order and pay online or in the app. When your order's ready, park in a Pickup spot and they'll load your car for you.
Learn more about Sam's Club's COVID Response, here.
Does anyone else have a Sam's Club membership? What have you been buying this holiday season? Let me know in the comments!
This post is sponsored by Sivan Social. All comments and opinions are my own