Spring Capsule Wardrobe – Day 4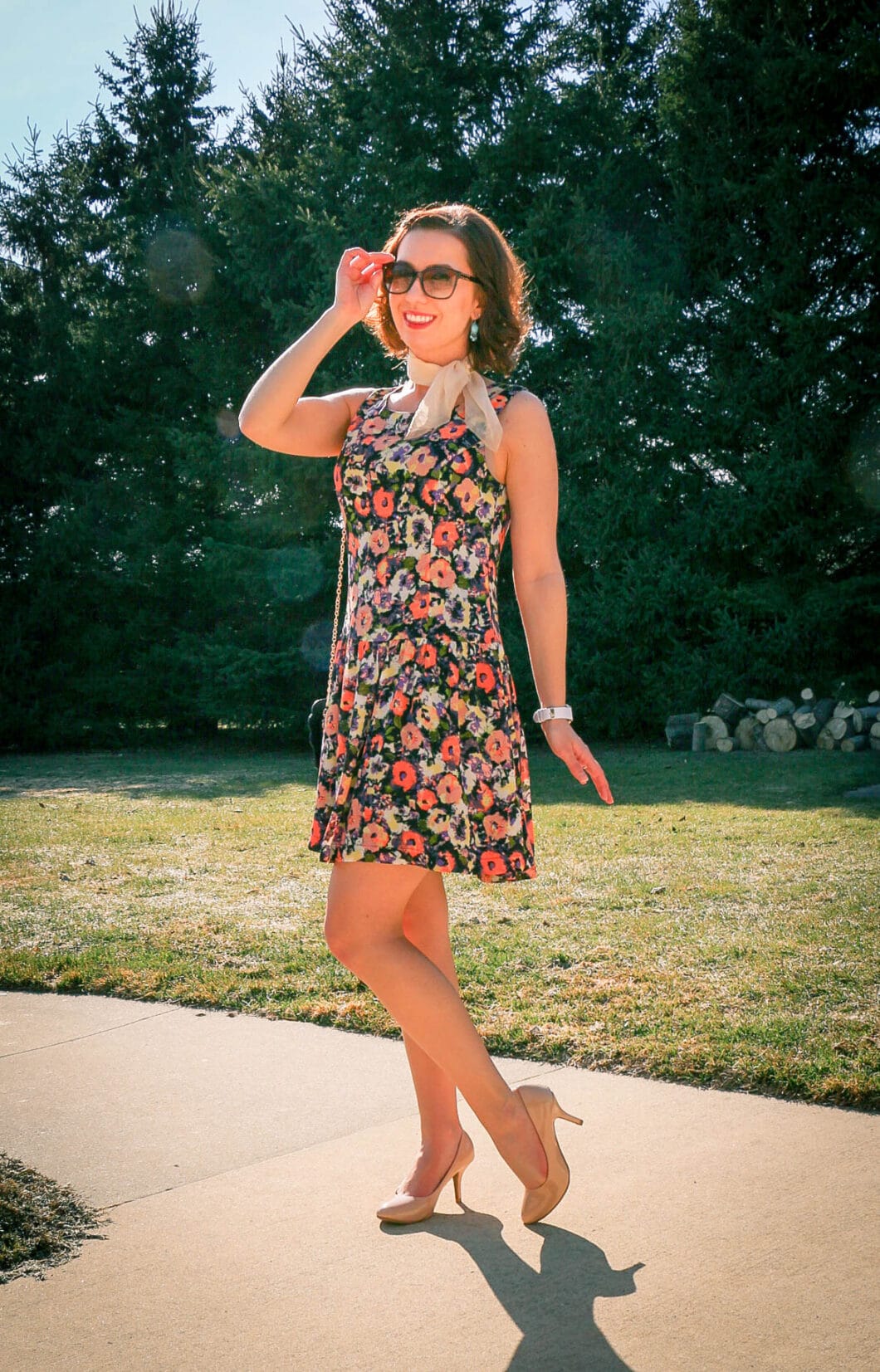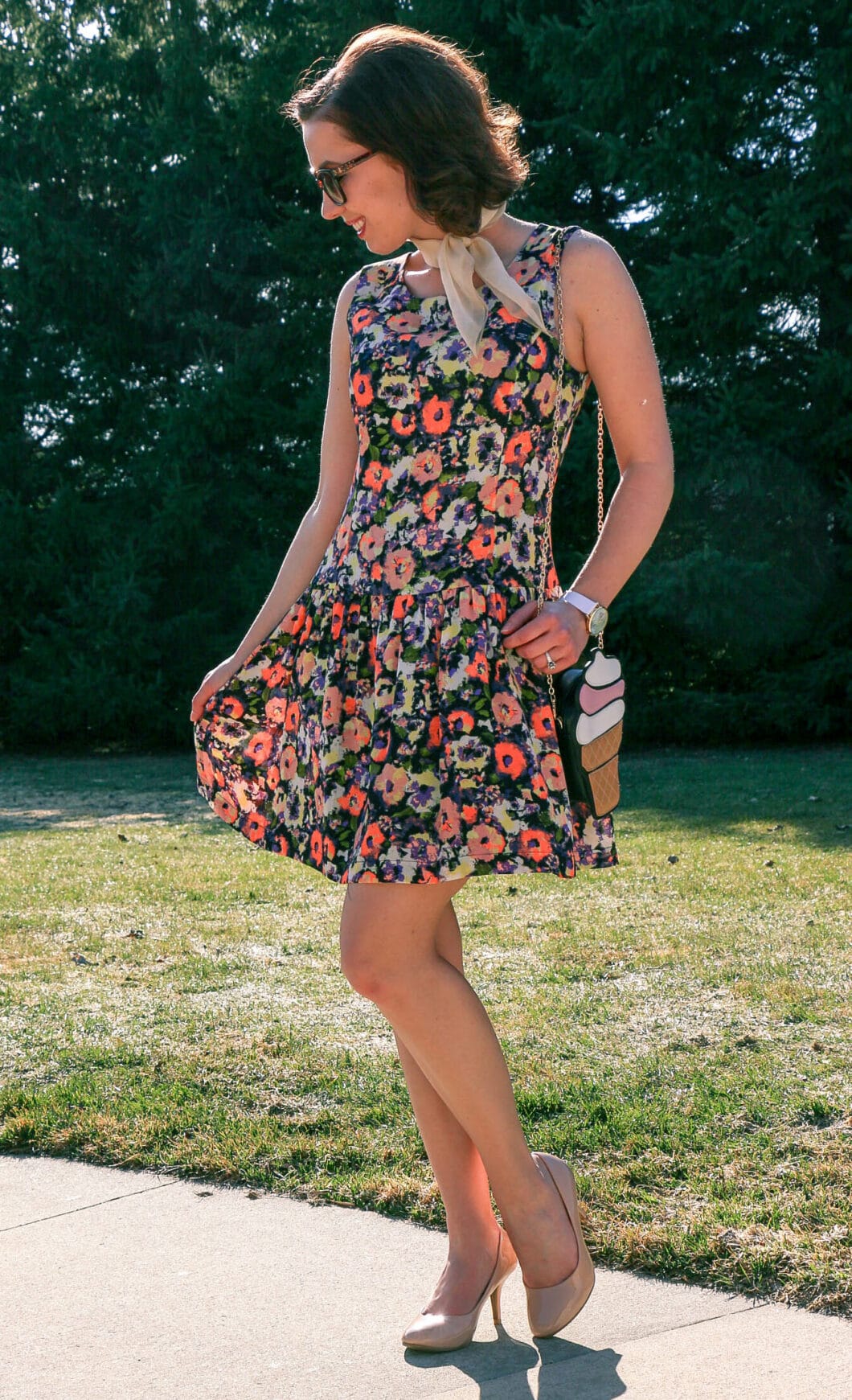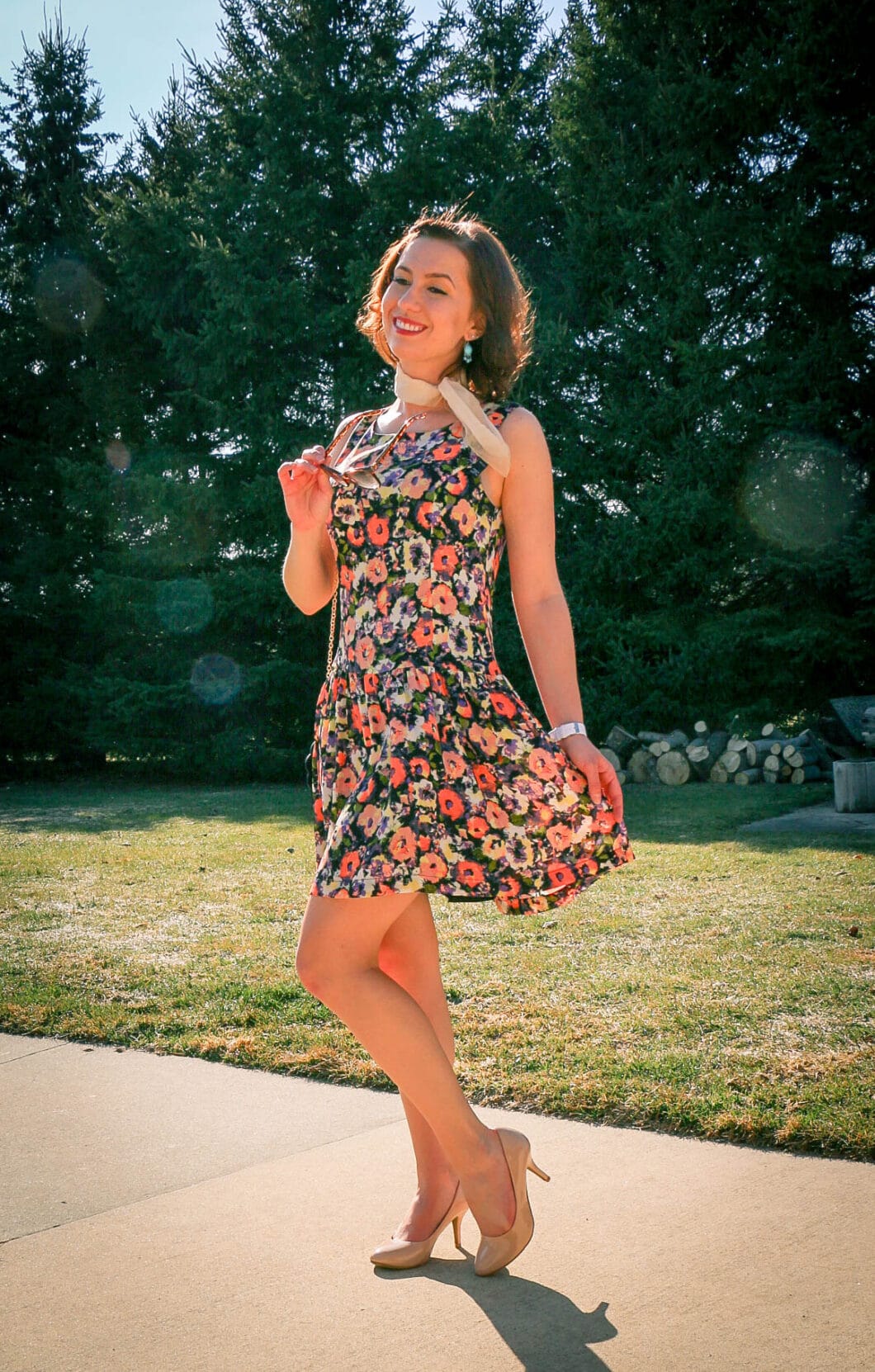 This is the final look for my Spring Capsule Wardrobe Week! And this one is undoubtedly the most warm weather appropriate out of all this week's outfits. I wore this outfit less than two weeks ago and was honestly too warm while I was taking these photos – it was in the 70s (major heat wave for us)! We were actually able to enjoy some beverages on the outdoor patio at the restaurant that night, and it was heavenly! It felt like spring was finally here to stay and summer couldn't be that far off.
It was so wonderful to be able to wear a dress without tights or a cardigan – I felt so carefree, haha. And it can completely change the entire look of the outfit. (If you missed my post featuring this dress from thredUP earlier in the week, click here.) I really like the way this little silk scarf can dress up a look as well. Removing the scarf and wearing a pair of flats would give this dress a totally different look. (Hence, why this dress is part of my spring capsule wardrobe – it's very versatile!)
Just a reminder of what a capsule wardrobe is…a capsule wardrobe is made of very versatile pieces of clothing you can mix and match and wear for just about any occasion. And the majority of my pieces for my spring capsule wardrobe are from the awesome, second-hand, clothing site – thredUP! I'll be putting together a post for tomorrow of all the pieces I used this week in my outfits (and it's surprisingly not too many pieces).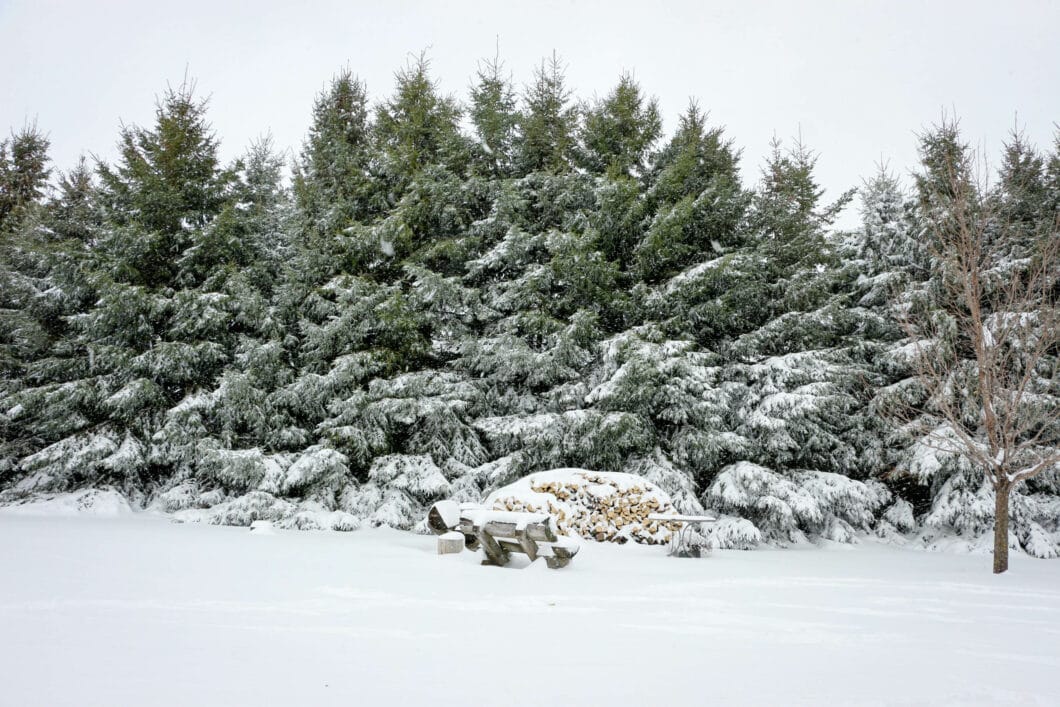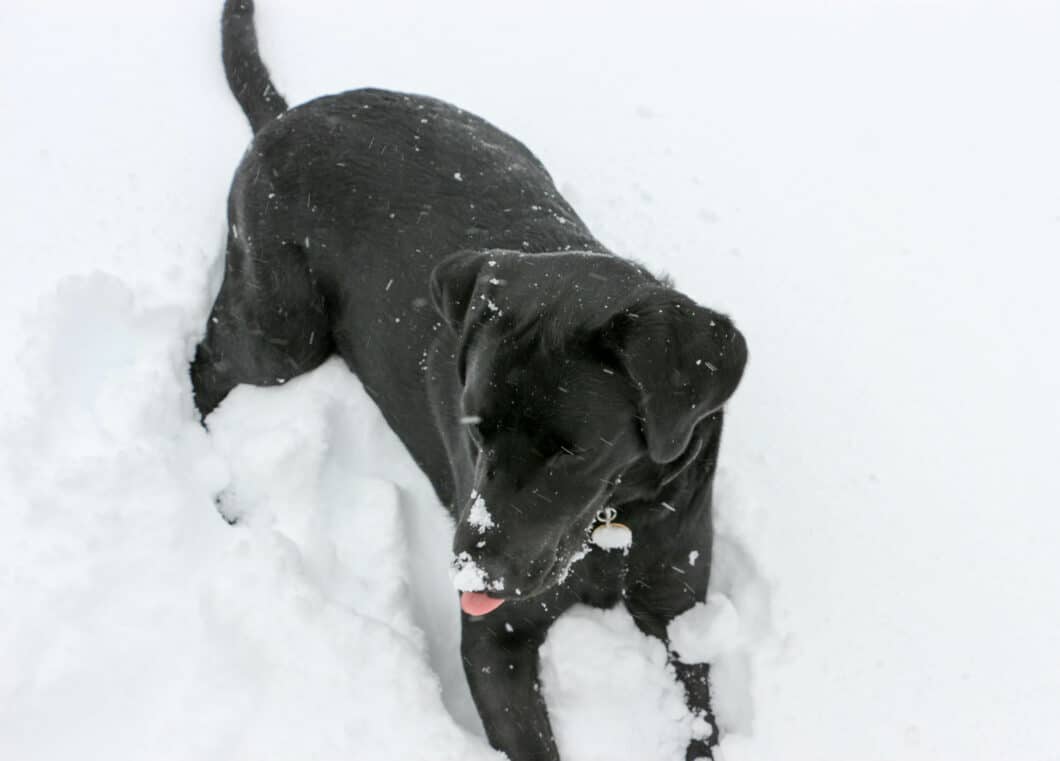 So, I mentioned yesterday we were supposed to get a snowstorm here. And guess what, we did! Haha. This is what the area I took my dress photos in looked like this morning. Buck is so happy we have snow again, though. He really enjoys laying in it, eating it and making dog snow angels in it. And it appears he also likes to try to catch snowflakes on his tongue. Haha.
So, to recap, less than two weeks ago I was able to wear a dress without a cardigan or tights….and today I had to dig out my snow boots and winter parka. Haha. You have to love spring in Wisconsin!
*Click here to see my entire Spring Capsule Wardrobe.
What are some versatile pieces in your wardrobe? And did anyone else get snow last night? Let me know in the comments!
Where to find it:
Dress: c/o* thredUP
Scarf: c/o* thredUP
Purse: c/o* NewChic (Sold out. Also available here.)
Sunglasses: Target (similar)
Watch: c/o* Pink Basis (Sold out. Similar here.)
Pumps: Amazon (similar)
Shop similar items:

*c/o = courtesy of, meaning the company gave me the product to be used on my blog, and I did not pay for it. All opinions are my own, and I am not being compensated for a positive review.