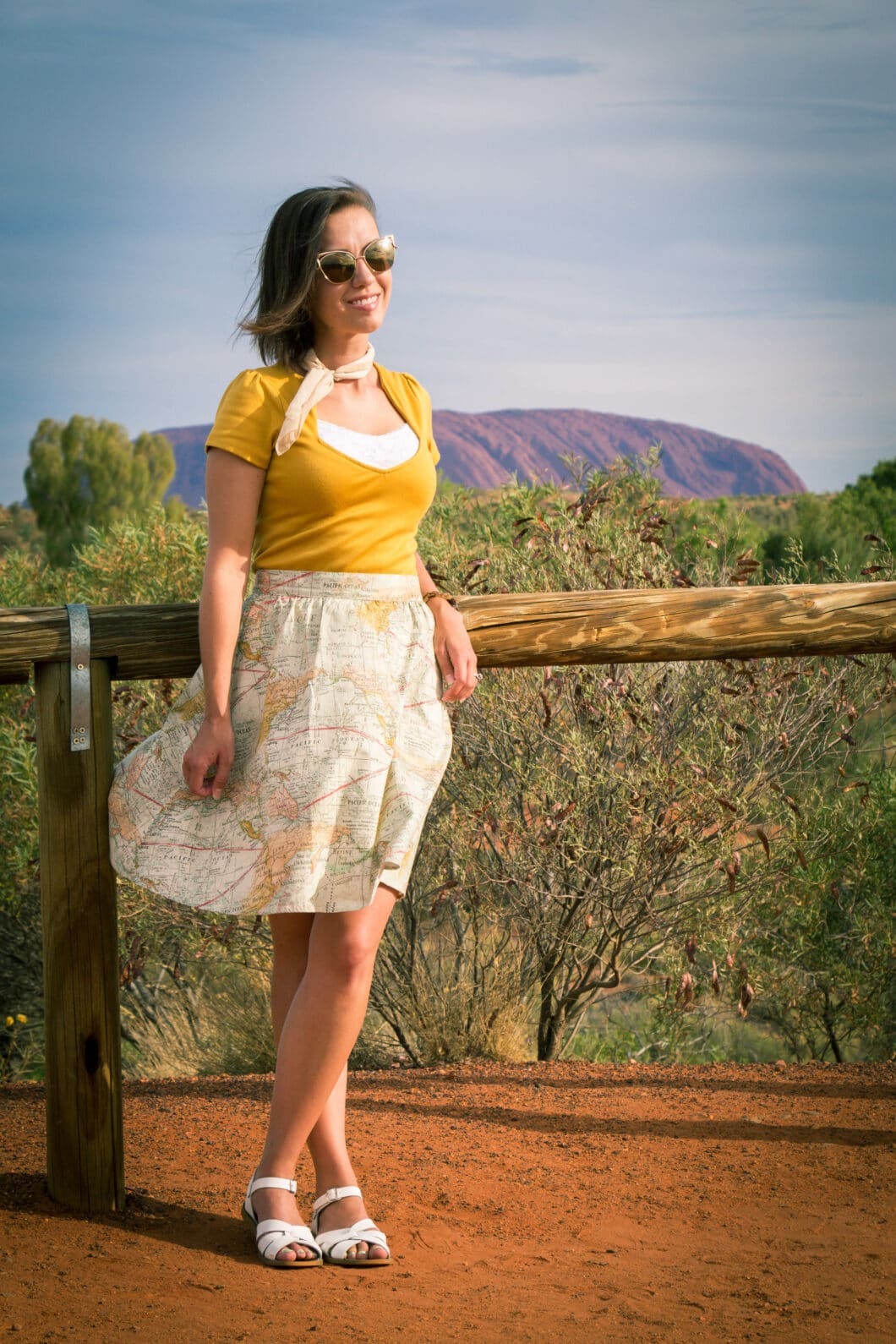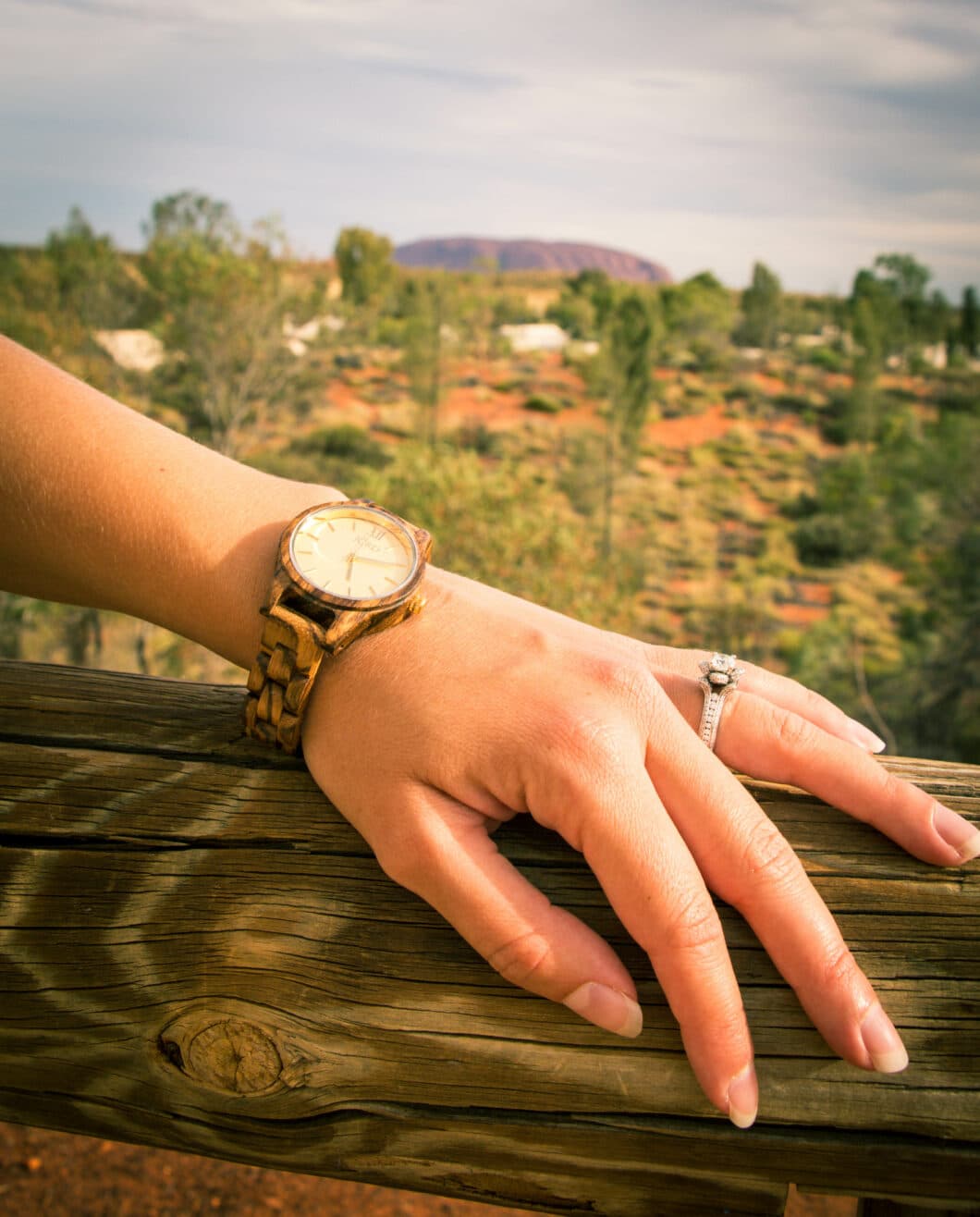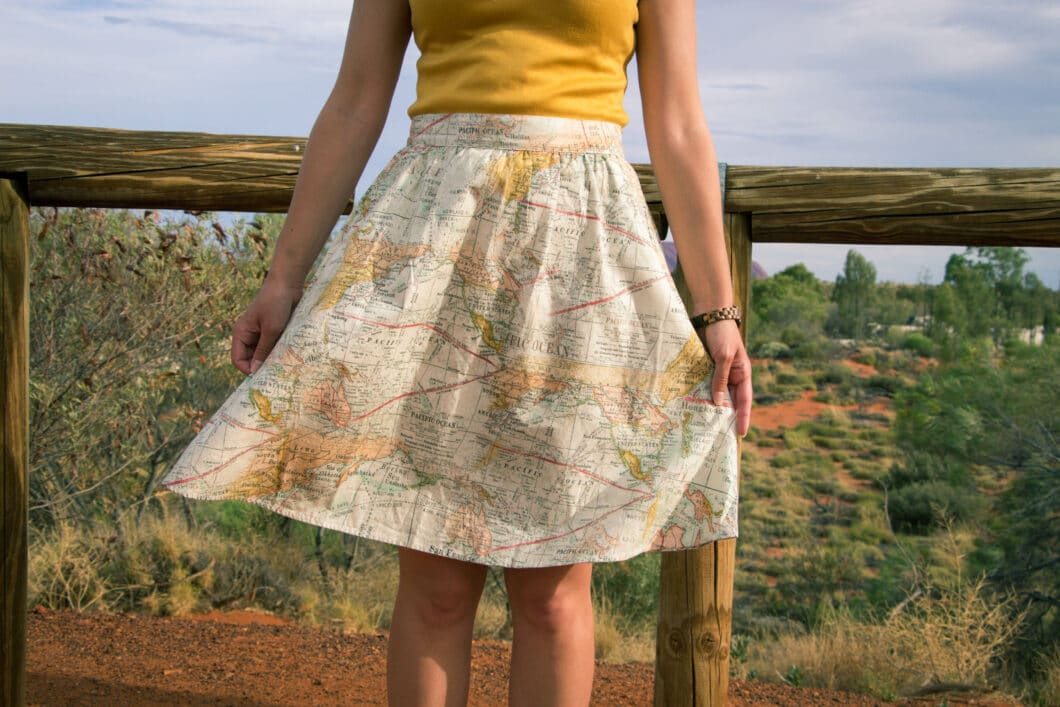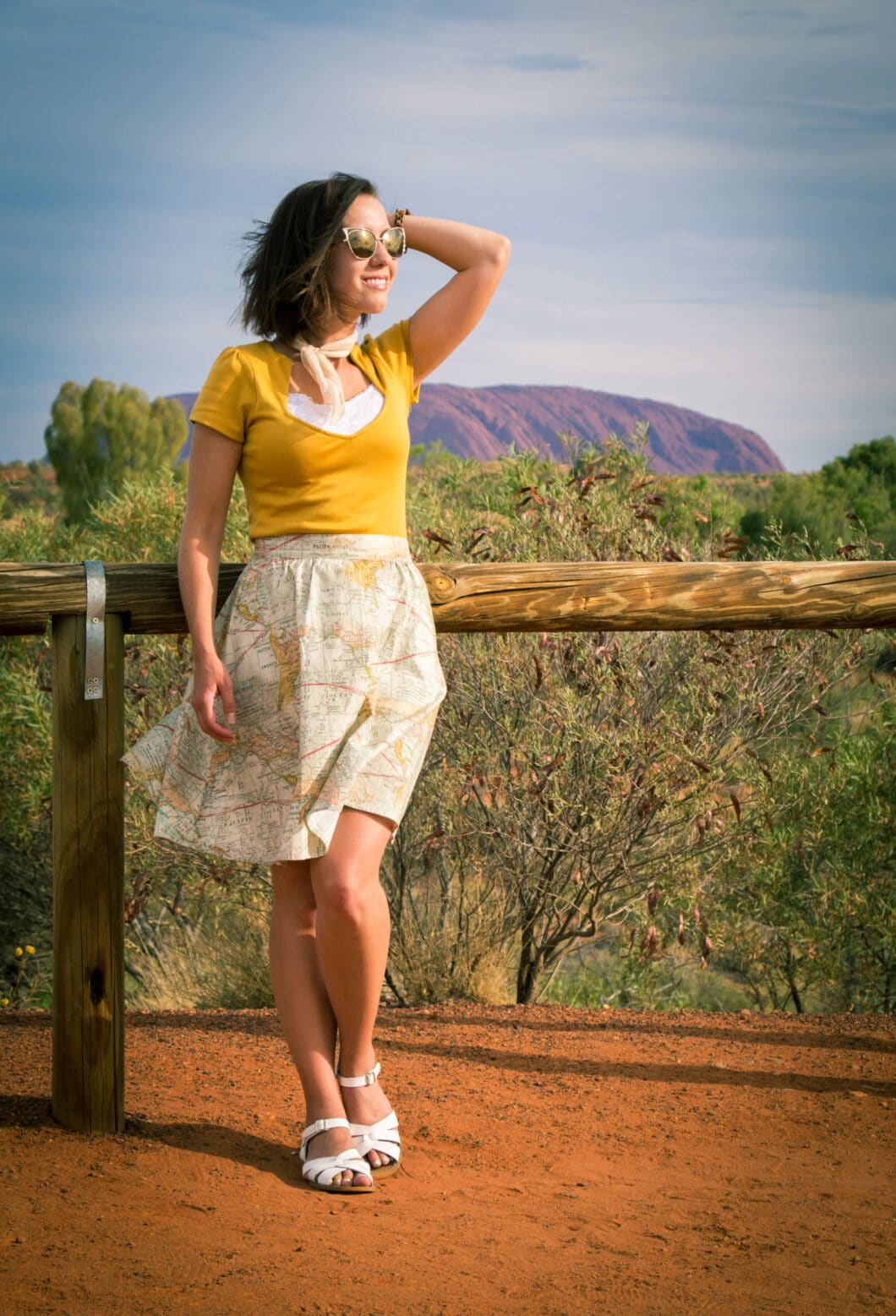 These are the only photos from my trip to the Australian Outback where you won't see me sweating profusely in crummy, old workout clothes. Haha. Most of my time in Uluru was spent being active, but for this night, I had a special candlelit dinner in the desert to go to (there'll be a separate post on that), and wearing my map skirt, once again, felt like the perfect occasion. (I love wearing this skirt when I'm actually out traveling and exploring!)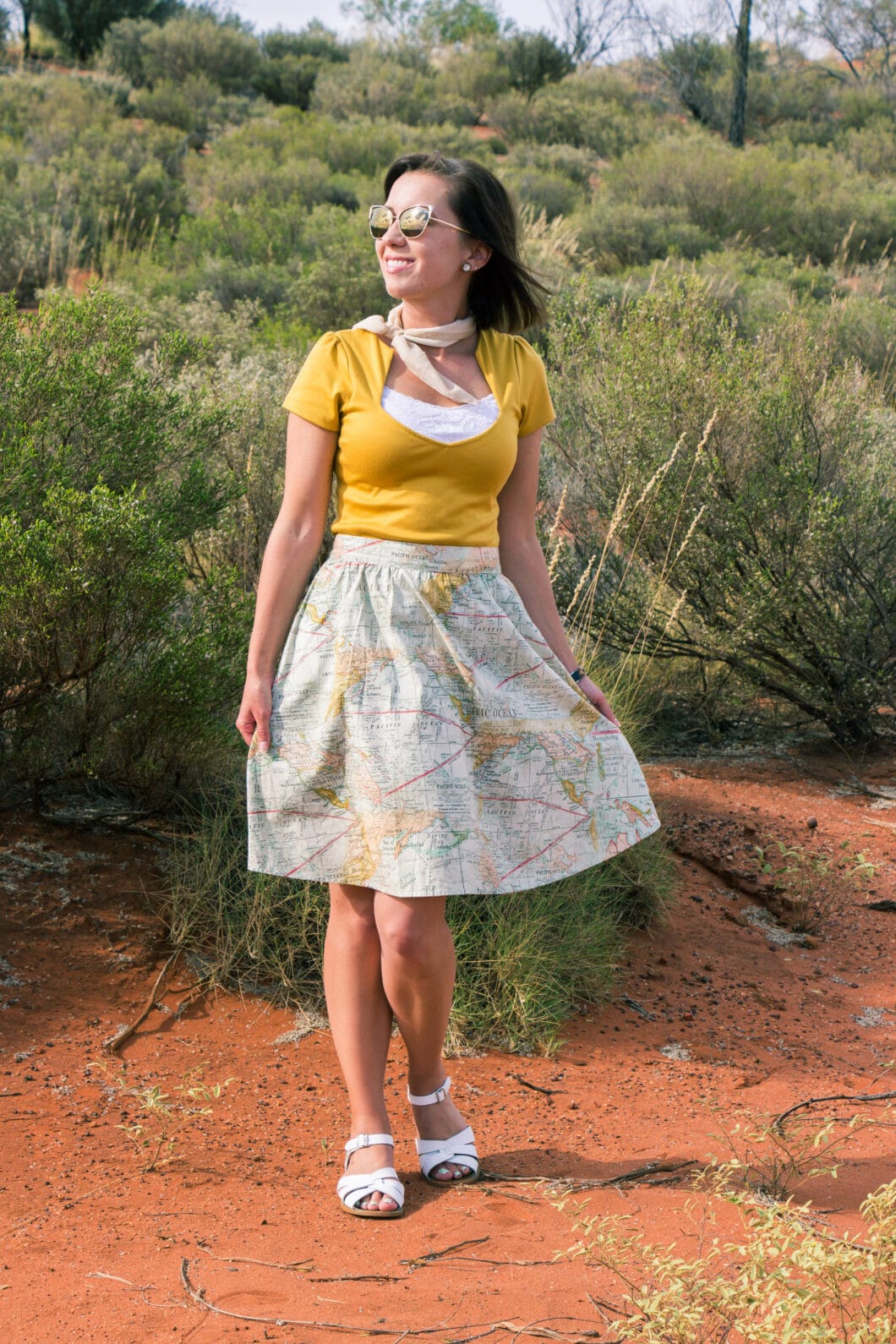 Also, most of the dresses/skirts I currently have planned to feature on the blog are WAY too warm for the 100+ degree temps I had in Uluru! But this map skirt breathes well, and it still looks nice with sandals. (And I wanted at least one outfit post from The Outback!) I was still a bit warm in this outfit, as this top is a bit thicker, but once the sun went down…it was absolutely perfect!
The view of Uluru (a.k.a. Ayers Rock) you see in the background of my photos was from the Outback Pioneer Hotel and Lodge's viewing area. (That's where we stayed for this trip – it was very nice!) We were the only ones at the viewing area at the time, which was also very nice!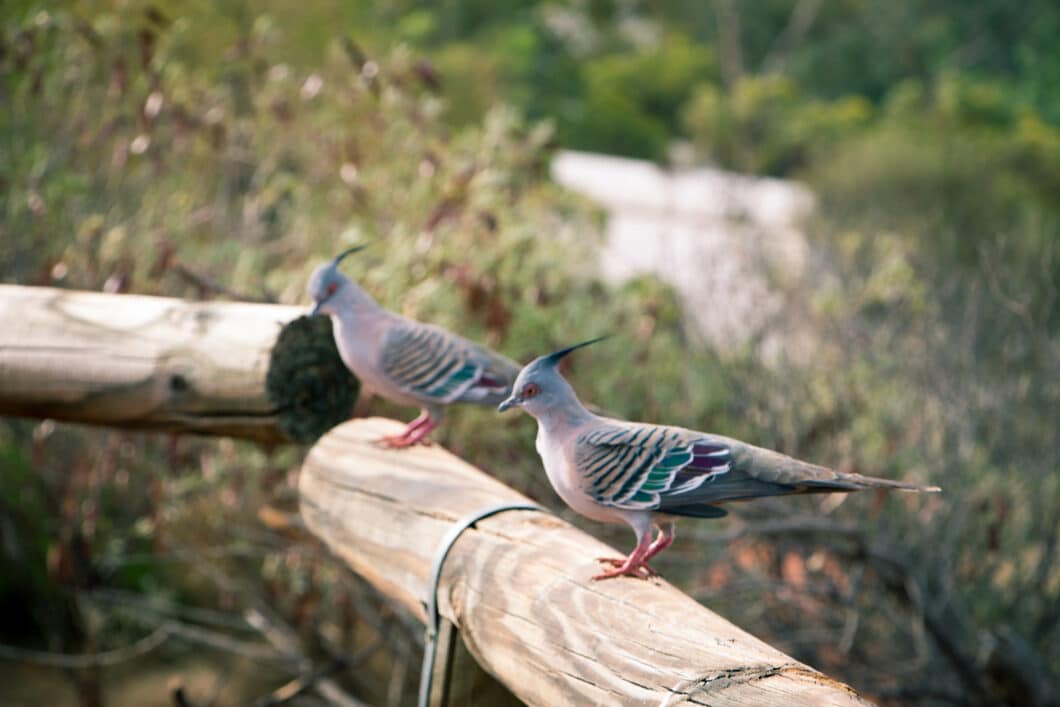 Ok, I lied, we did have an audience for these photos. I want to call them desert pigeons, but I believe the correct name for these guys, pictured above, is Crested pigeons. They're a bit more interesting looking than regular old pigeons!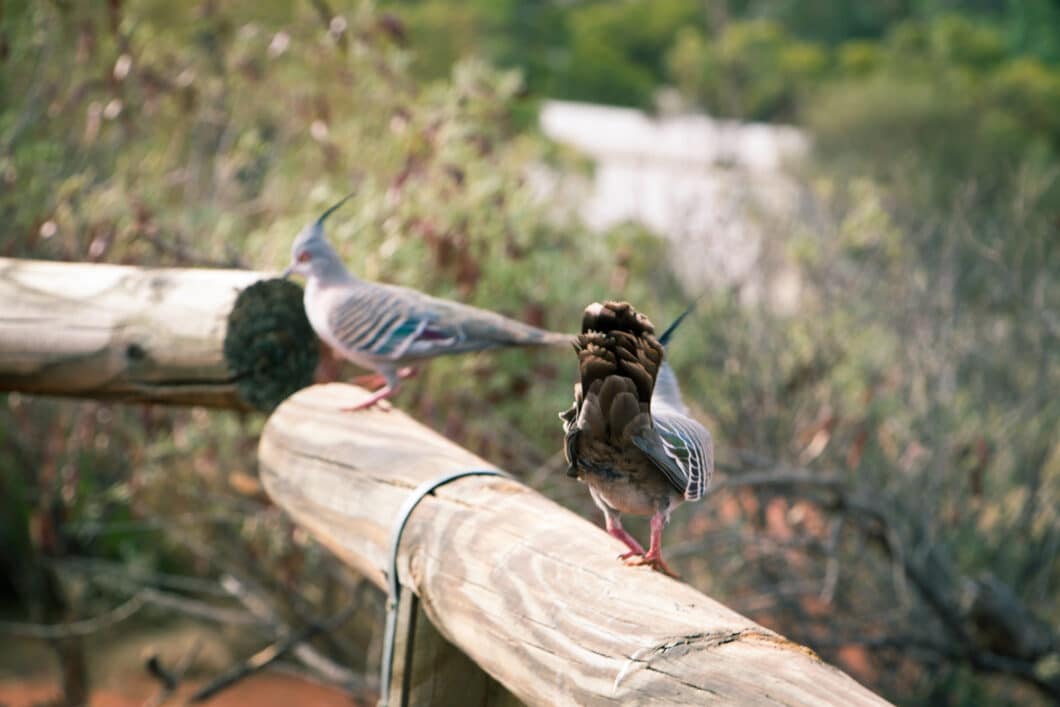 They're apparently not fans of getting their photos taken either, haha. (Or maybe they're teenage birds? Haha.)
I hope everyone back home in the United States has a wonderful time tomorrow celebrating Thanksgiving with friends and family! I'm still debating what I want to do for it this year…and whether I should celebrate on Thursday or wait until Friday (when it's technically Thanksgiving in the US), ah we'll see! Let me know if you have any fun plans this year in the comments! And what's your favorite outfit to wear on trips?
Check this out! Perfect you shoe lovers like me out there.
Where to find it:
Skirt (Sold out. Similar here and here.)
Sunglasses: Quay (Old. Similar here.)
Top: ModCloth (60% off right now!)
Sandals: Salt Water Sandals
Cami: Maurices
Scarf: c/o* thredUP (Similar here.)
Watch: c/o* JORD Wood Watches
*c/o = courtesy of, meaning the company gave me the product to be used on my blog, and I did not pay for it. All opinions are my own, and I am not being compensated for a positive review.