These Heels Were Made for Walking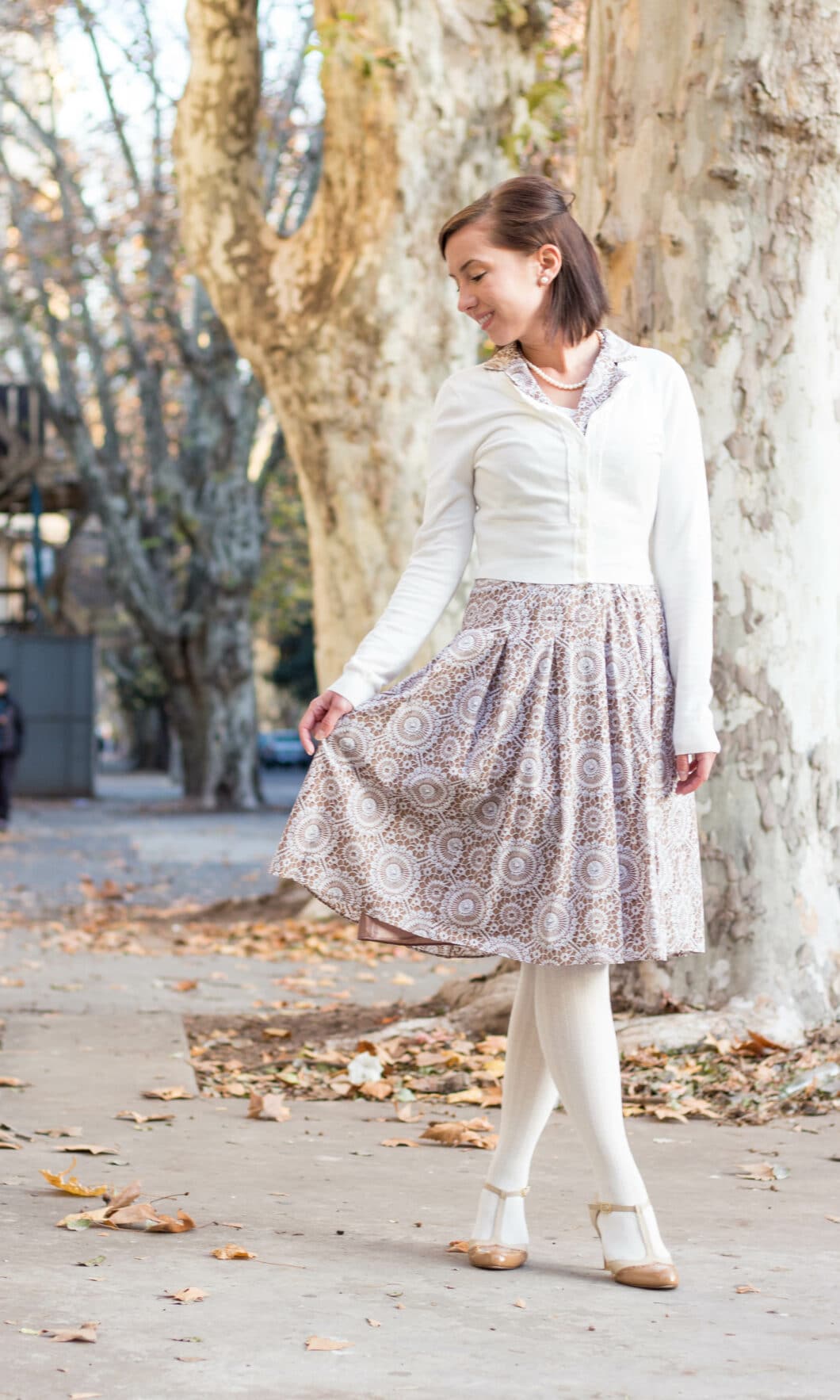 Click to shop:

While I do adore this dress and cardigan, I realized when putting this post together that the real stars were actually these heels! I know I've featured them before, but I've now had some time to really test them out. I've had them for about 6 months now and have put some serious miles on them. And, remarkably, they are VERY comfortable to walk in and cute to boot!
Since moving to Rosario, these are actually the only pair of my heels I've worn out. (Wedges don't count, right?) The streets are a bit broken and difficult to maneuver here, so decent shoes to walk in are a must. These are the least practical pair I'm willing to wear at the moment.
It's fun to get to pair them with stockings and tights for a change too! It is officially winter in Rosario, now. And it certainly felt like it the day I took these photos. Brrr.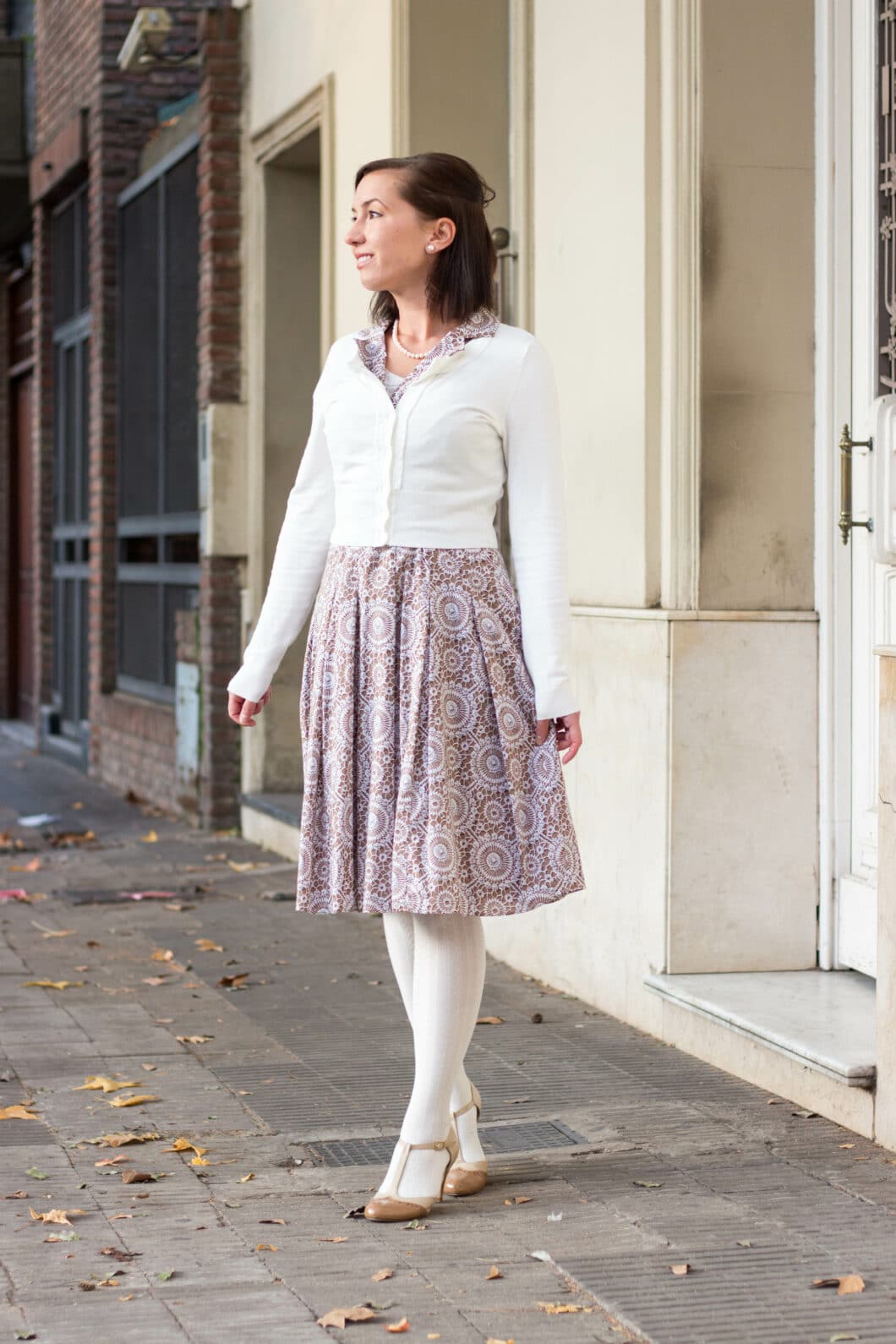 I have really been loving all my cropped cardigans I bought from Review Australia in my little Sydney shopping spree. They make my dresses and skirts cold weather appropriate but don't hide them! I love it.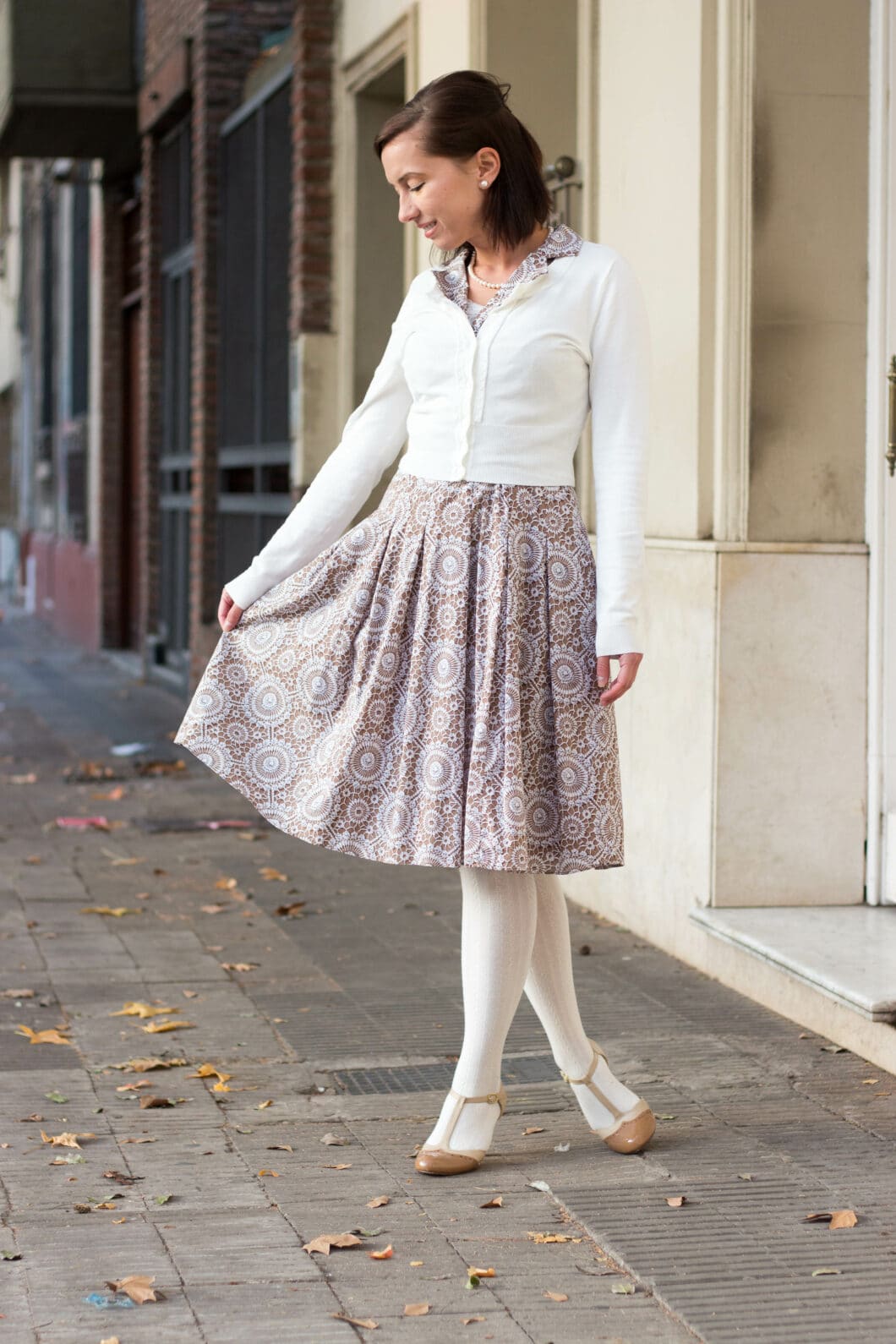 But, I am back in Wisconsin right now, where the sun is shining and the temps are much warmer! It is beyond bizarre to be coming back to Wisconsin for the "warm weather." Haha.
And now I'm curious, what's the comfiest/easiest to walk in pair of heels in your closet? Let me know in comments!
Where to find it:
Heels: Chelsea Crew
Dress: Gift from my mom (Similar here, here, here & here)
Cardigan: Review Australia
Stockings: Old (Similar here)
I'm very excited to have another post selected for Links à la Mode by Independent Fashion Bloggers! My "Outfit Remix: 9 Different Looks Featuring High-Waisted Jean Shorts" was selected this week. You can see all the posts selected this week, below!
Links à la Mode, June 22nd
Disclosure: some of the links in this post are affiliate links. Meaning, if you click a link and make a purchase, Have Clothes, Will Travel gets a very small commission. Thank you for supporting the brands that make this blog possible!

*c/o = courtesy of, meaning the company gave me the product to be used on my blog, and I did not pay for it. All opinions are my own, and I am not being compensated for a positive review.