Visiting the Remote Taquile Island in Puno, Peru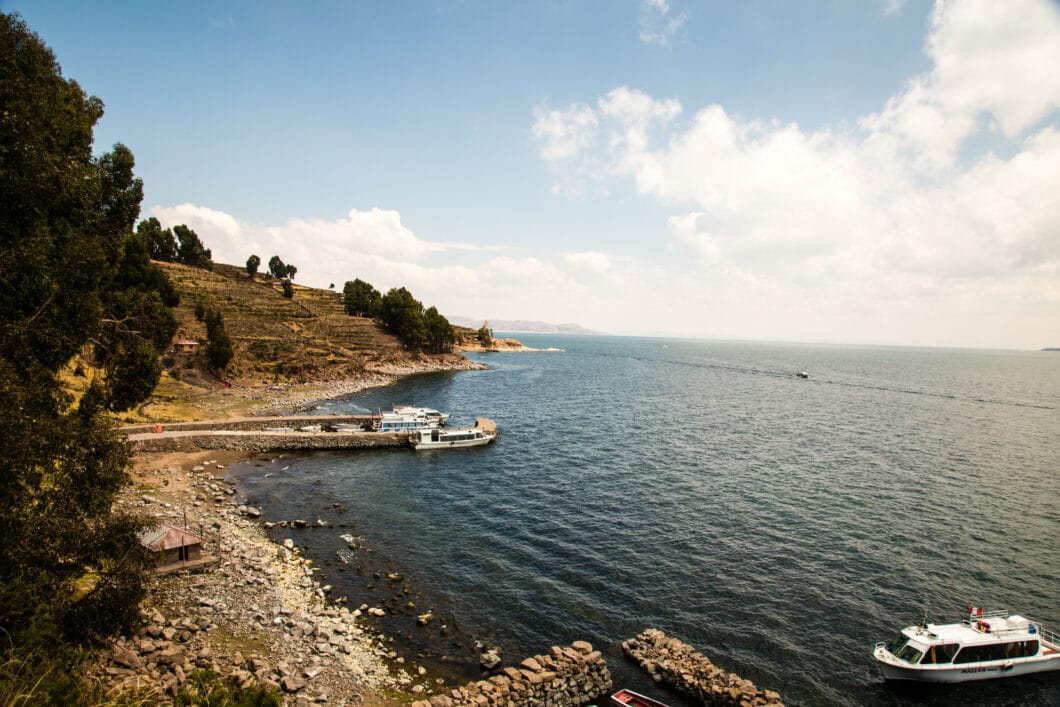 The city of Puno is a relatively small one, with the Islas Uros being its main attraction. However, if you're making the long journey to Puno, the Islas Uros don't have to be your only stop. Taquile Island is located about 45 kilometers off the shore of Puno. (About a 2-hour boat ride.) There are just over 2,000 people living on the island, and it is quite beautiful!
Over 10 years ago, the island was even proclaimed "Masterpieces of the Oral and Intangible Heritage of Humanity" by UNESCO. (If you're interested in learning more about what exactly that means, click here.)
Taquile Island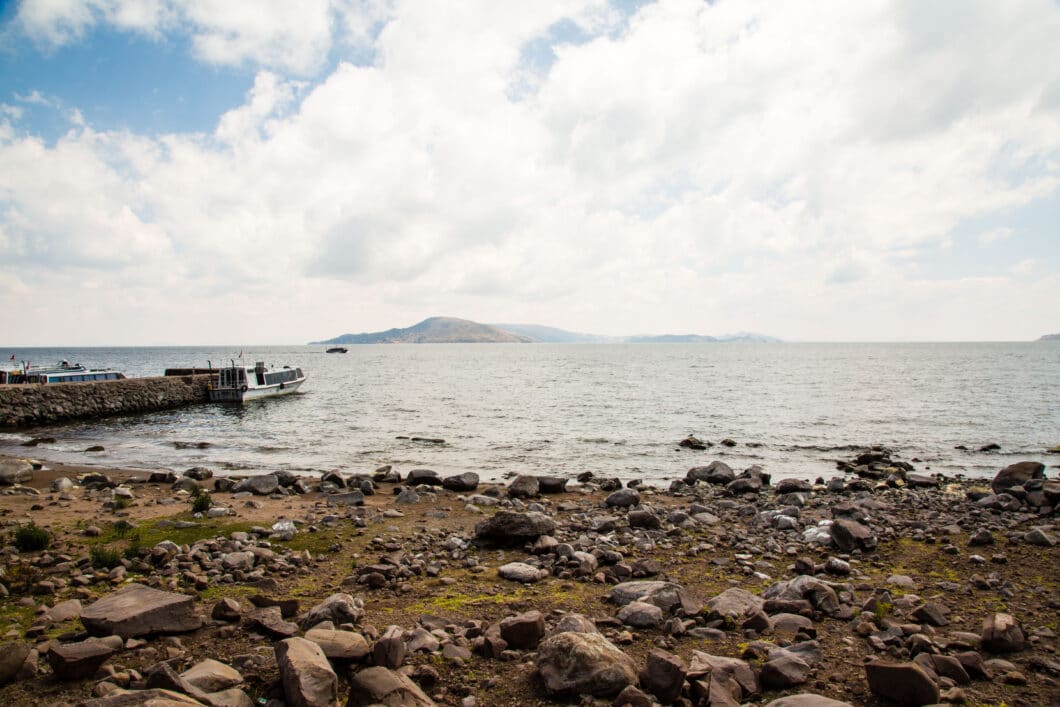 If you've been following my Peru posts, you'll know that I wasn't particularly impressed with Puno or the Islas Uros. (Click here if you missed that post.) This was more because we had a very limited amount of time in Peru, and getting to Puno took quite a lot of precious time.
But, if you're journey allows for more time, and you're heading to Puno, Taquile Island is a really lovely way to spend a half of a day. The views from the island are beautiful and reminded me a lot of hiking in Australia. This is was not just because of the beautiful views, but also because the island has eucalyptus growing on it (it's not native, though). It was a nice little trip down memory lane for me! Haha.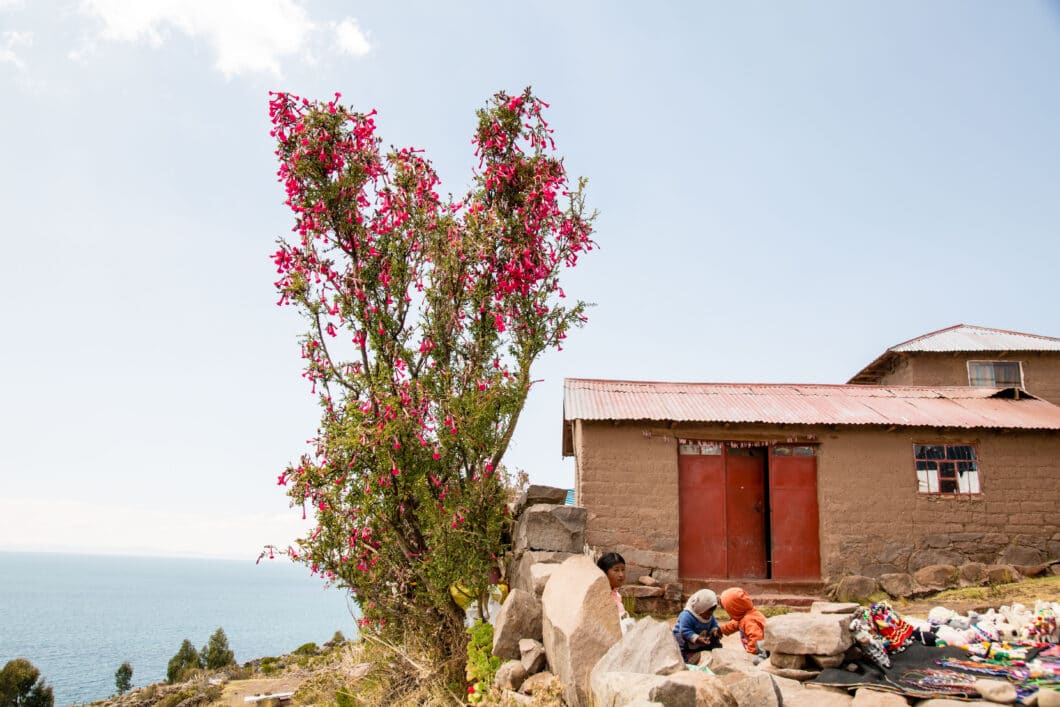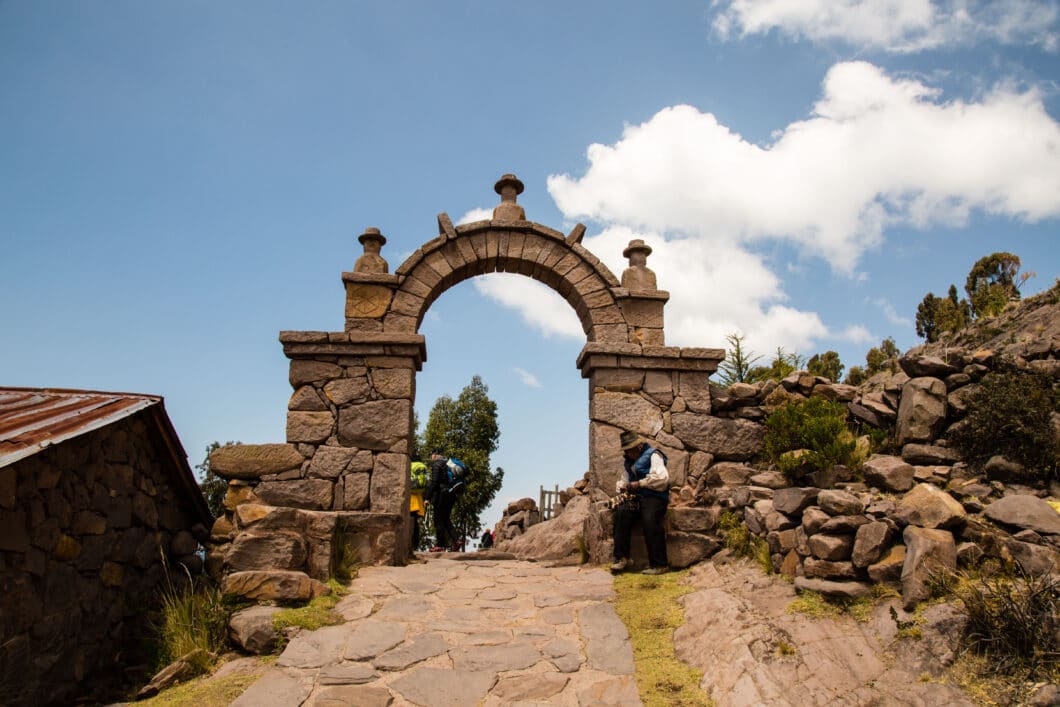 Be prepared for some hiking, though! After you get off the boat you'll have to hike uphill for about a half hour. Which, wouldn't be so bad, but the altitude is really hard on someone who isn't used to it. So, be sure to take it slow.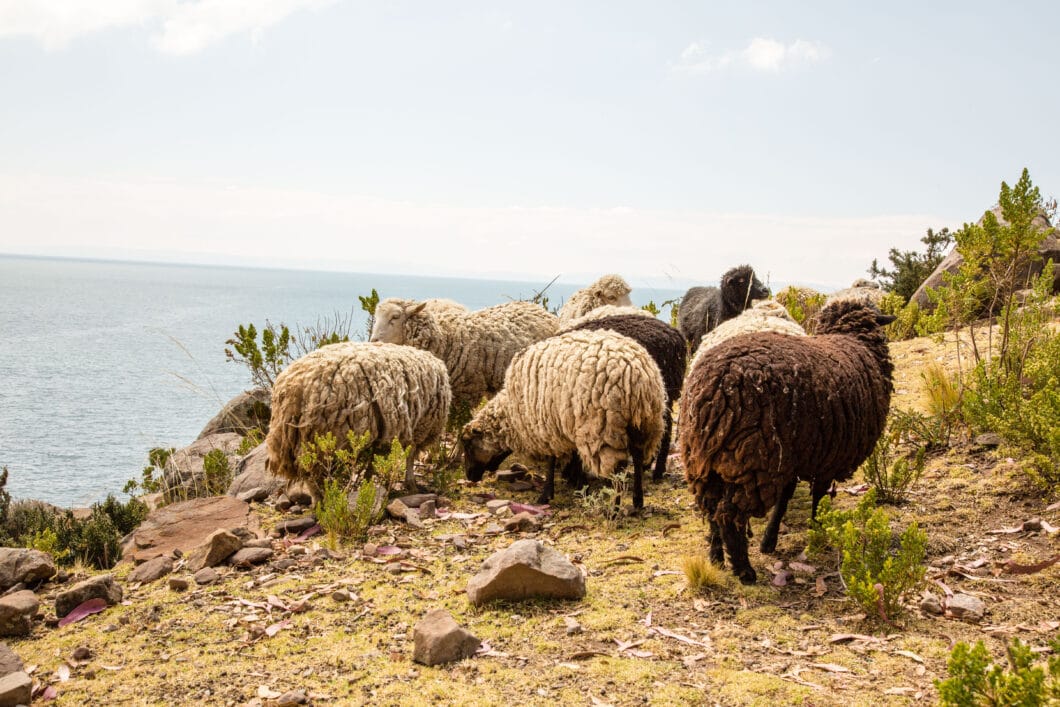 We were with a group for this portion of the trip, which also included a lunch of quinoa soup and either trout or an omelet. The lunch was very good, and our guide explained the inner workings of the island while we ate. Some of the local children also performed a dance during lunch and took a few folks from our group onto the dance floor with them. My husband was one of them, haha. (He's the one with the hat and green coat if you're new here.)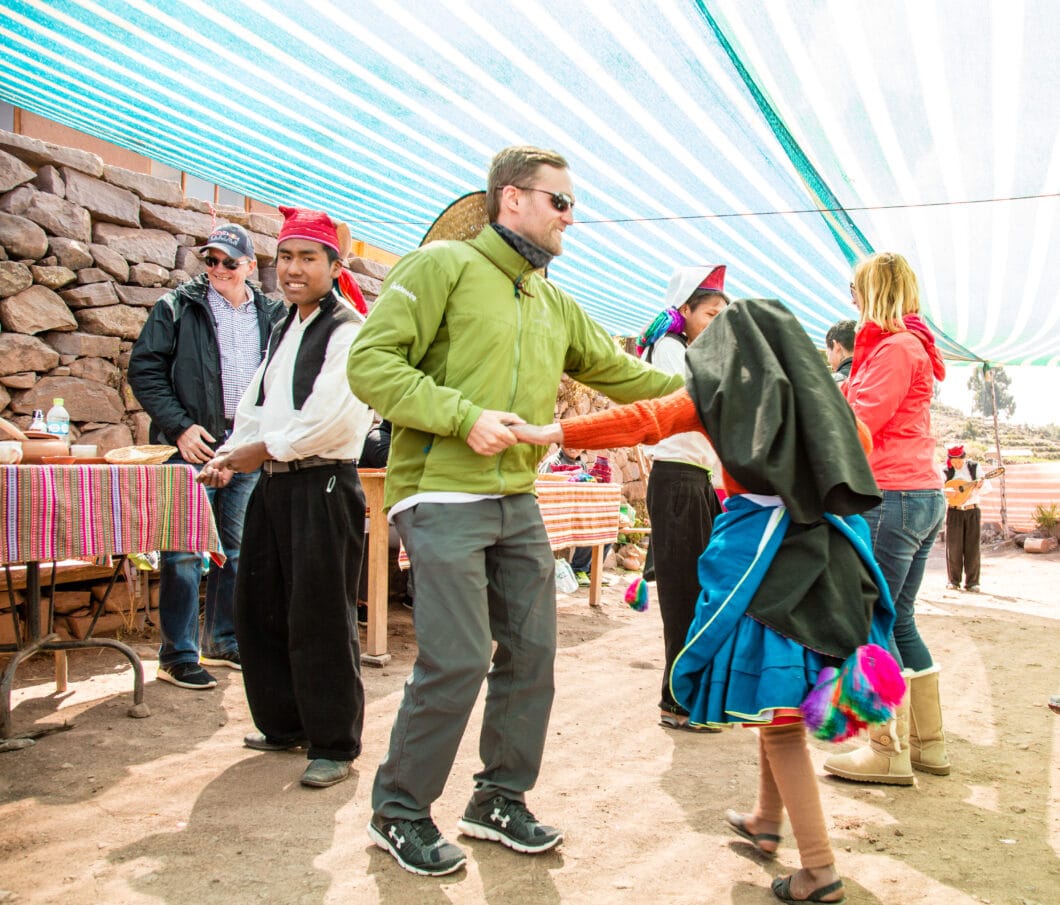 After lunch, we were taken to the main square, which doesn't have a lot going on. However, Taquile Island is regarded as having some of the highest quality handicrafts in Peru. I didn't know this until after I left the island. (I was pretty turned off from buying anything after my experience on the floating islands.) However, this probably should've been one place where I bought some handwoven goods! But, oh well!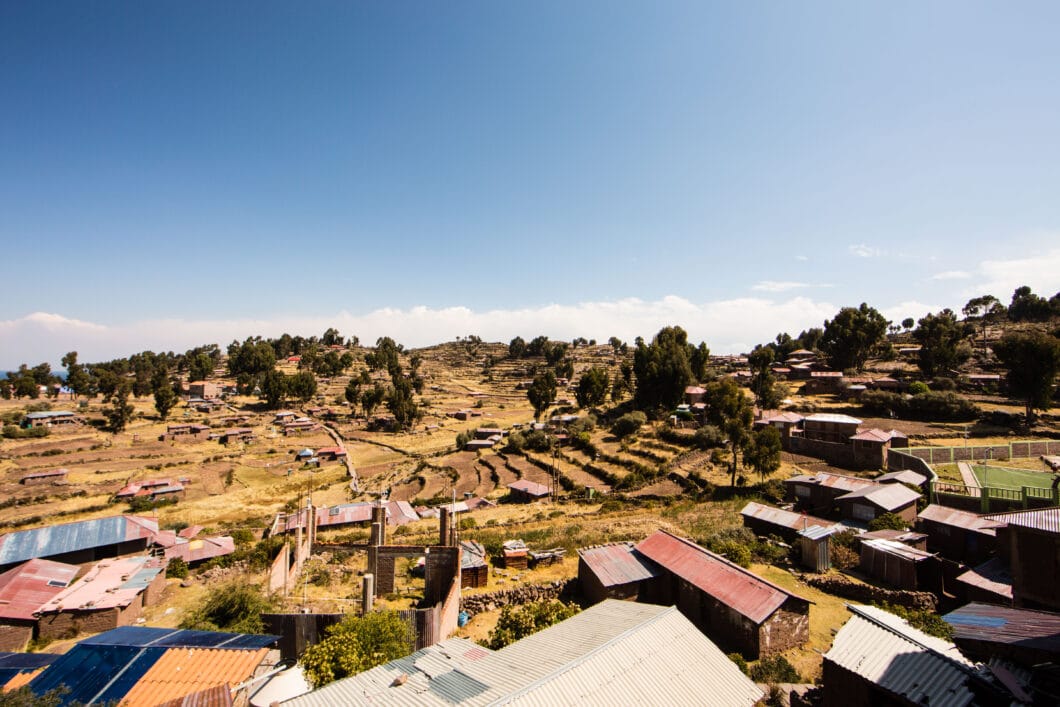 As with the Islas Uros, I still had the sense I was being "sold an experience" here. Not, as much as the Islas Uros, though. The island was beautiful and peaceful and the people very friendly and there weren't very many tourists. However, we kept getting told over and over about how the people on the island were basically untouched by the outside world…which, obviously isn't true as tourists have been coming here since the 70s. And most homes had electricity, thanks to solar power. Most homes also had a Dish Network dish on the top of them, and I could see hoses running from many homes (so, there's running water). While it's apparent the island is remote, and the people are still maintaining their culture, take some the tour itself with a grain of salt.
*Side note, for an interesting experience you can even arrange to spend the night on the island with a family. I have heard this is a very good experience!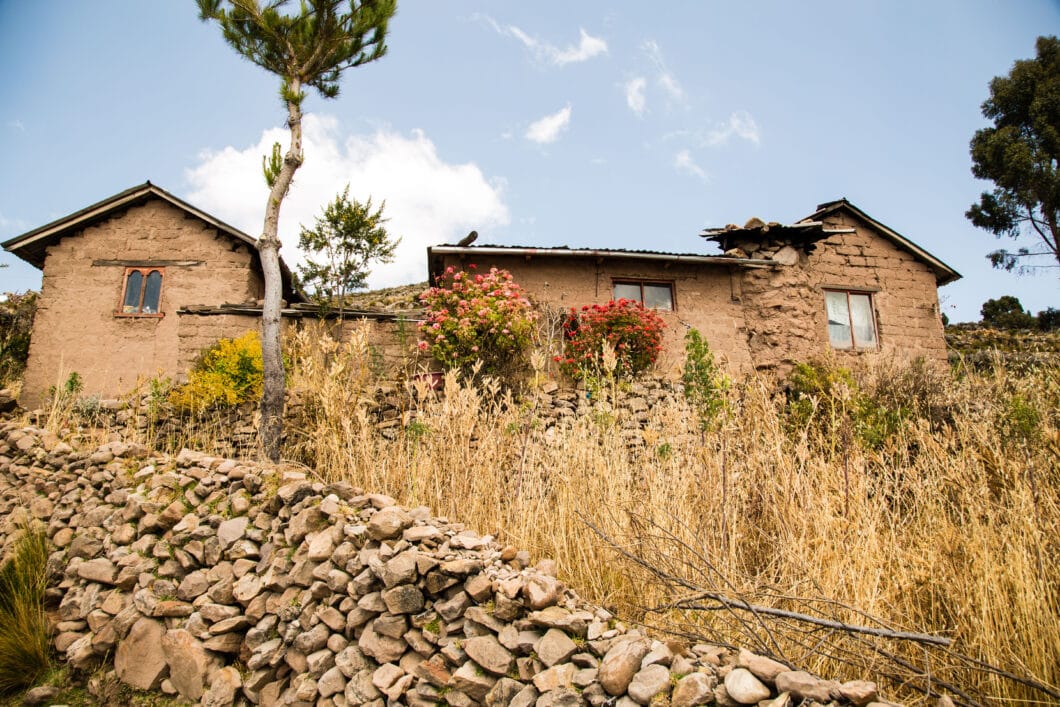 Photos of Puno & Our Hotel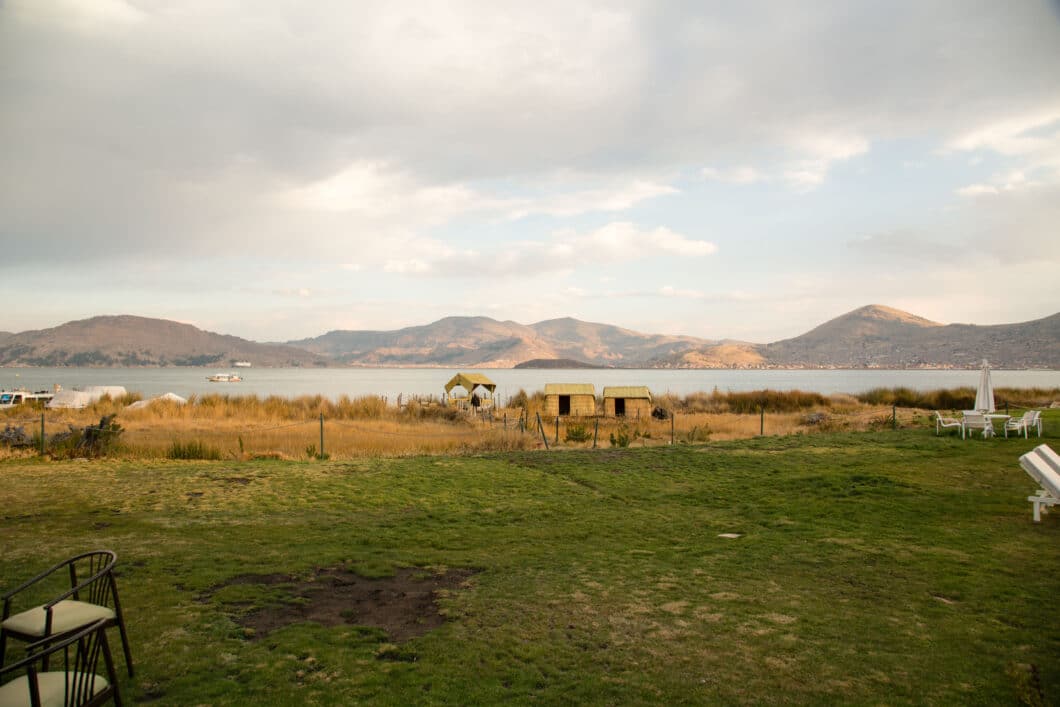 I wish we had spent the night on Taquile Island. However, we spent the night at the Sonesta in Puno. I was very pleased with this hotel. Sonesta recently bought this hotel and is working hard on renovating it and making sure your stay is top notch. While the rooms are a bit dated (although I get the feeling they will be renovated soon), it was still clean and comfortable. The views were wonderful as well.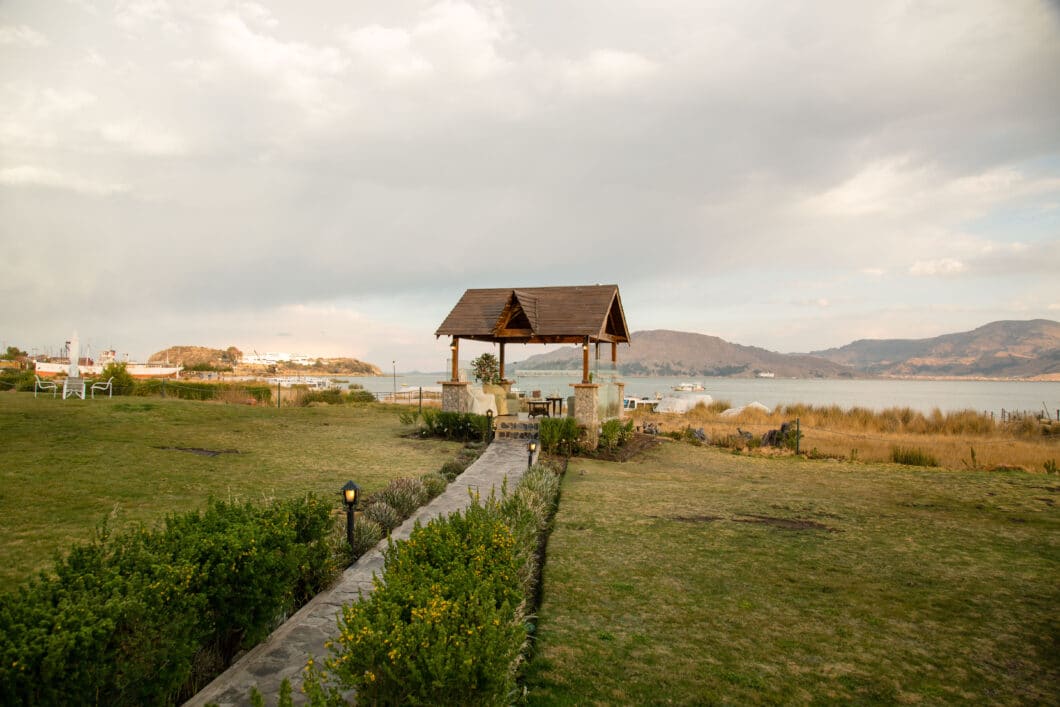 But the best part of this hotel is that they have wild guinea pigs running around it! I guess wild llamas also can be seen at times too.
You are a bit of a ways away from the city, though. Cabs are fairly inexpensive, though. (About 6 soles to get to the main square.) FYI – in Peru, negotiate the price of your cab ride with the driver right away! 6 soles is the average price to get to the square. So, confirm what the price of your ride will be before getting there. If you get to your destination, the cab driver could demand 100 soles. There isn't a meter running.
What are your thoughts on Taquile Island? And who else would be as crazy excited as me to see a wild guinea pig? Haha. Let me know in the comments!
Travel Insurance
It's a good idea, no matter where your adventure takes you, to have travel insurance. You never know what might happen! Whether you get sick before your trip and can't go, or you become sick or injured while on your adventure – being covered with travel insurance is a must. Some credit card companies do provide this service (check with yours), or you can get a quote from companies such as Squaremouth to find the best plan for you and your adventure. (This is the company I, personally, use. They are even recommended by Forbes!) To get a free quote, click here.
Visa Requirements
To check if your country requires a Visa for traveling to Peru, click here.
Want to Learn Spanish Before Your Trip?
Knowing some basics in Spanish can be helpful for your time in Peru. Try a free 3 day trial of Rosetta Stone (the best way to learn a foreign language) by clicking here.
If you liked it, Pin it!
Disclosure: some of the links in this post are affiliate links. Meaning, if you click a link and make a purchase, Have Clothes, Will Travel gets a very small commission. Thank you for supporting the brands that make this blog possible!