Wishlist posts are something I love and hate putting together all at once. They are incredibly fun and exciting to make…but they also get my brain into fantasy shopping mode, which can be a bit dangerous. Taking a look back at my
previous wishlist posts
…I've actually ended up acquiring more from them than was probably necessary. Whoops!
However, when ATM Collection reached out to me about this wishlist post, I thought this would be more of a therapeutic exercise. This is because ATM Collection is featuring some lovely outerwear, cardigans, pants, etc. All things that I am DYING to shop for but have zero reasons to buy right now because, well, summer is just around the corner for us here in Australia!
So, this will be a fun little exercise where I get to pretend I'm shopping for fall…Enjoy!
Oooh ponchos, how comfy and fall-like you are! They're like wearing a cute, socially acceptable blanket. And this one has a nice shape and actually looks almost cape-like (my favorite)!

Click here to see more on this poncho from ATM.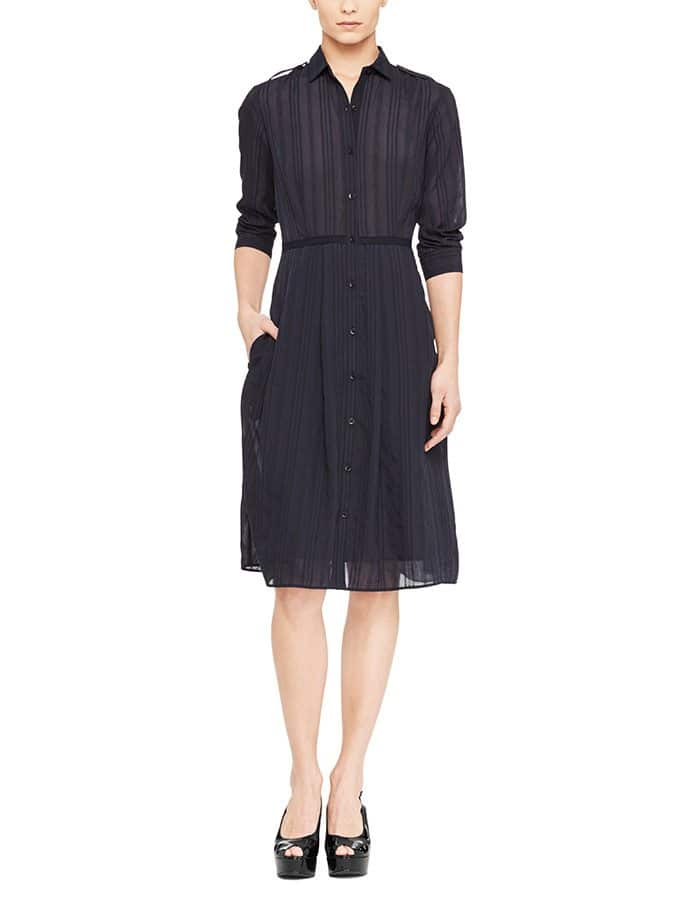 Dresses with sleeves…not always an easy find! And you really can't beat the comfort of a shirt dress. I also love that this dress has pleats. Ahhh, but I probably shouldn't be looking at dresses with sleeves, as it'll be hotter than the depths of hell here soon.
Click here to see more on this pleated shirt dress from ATM.
I am a firm believer that there is no such thing as owning too many cardigans. They can be mixed and matched with anything and everything, and I love the soft pink color of this one! Plus, it's cashmere! Ooooh it would be so soft!
Click here to see more on this cashmere cardigan from ATM.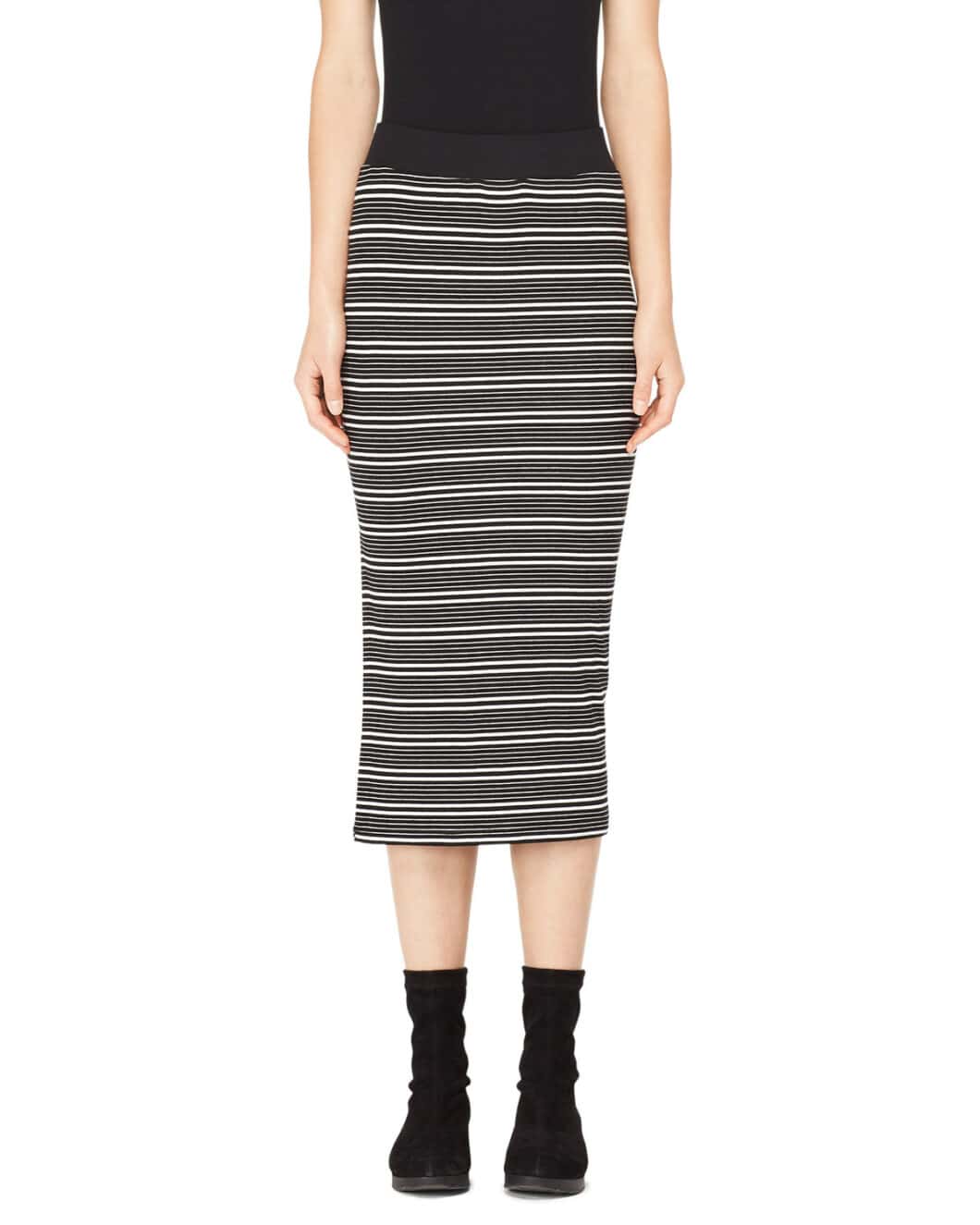 So, this skirt is actually one that I probably should invest in, as I really need more fitted skirts and dresses in my wardrobe. This is due to the fact that Sydney is incredibly windy, nearly every single day…and I would like to worry less about flashing people when I wear dresses and skirts. Hence, why this lovely skirted would work well in such conditions.
Click here to see more on this skirt from ATM.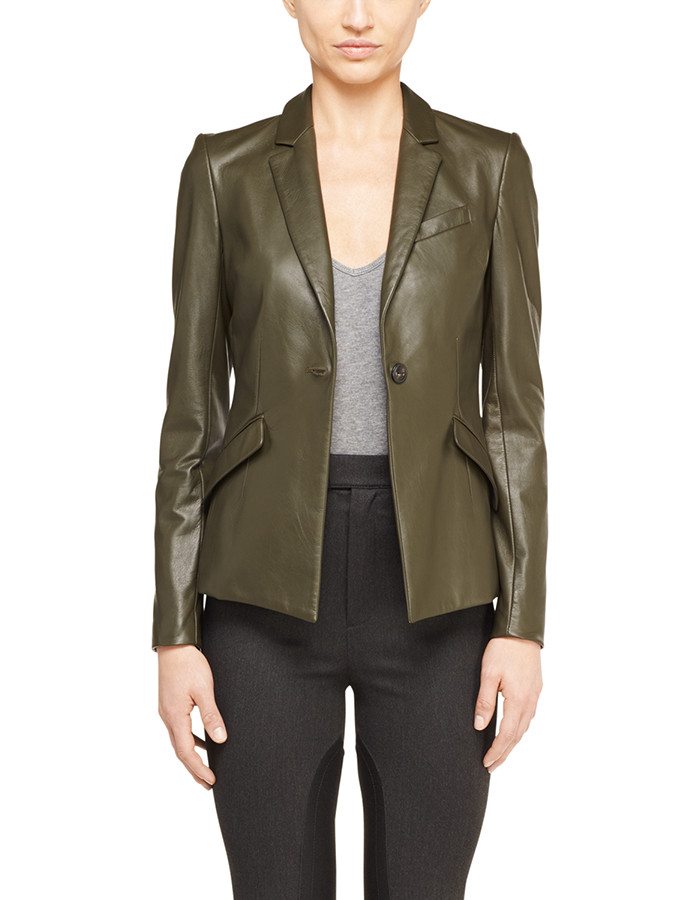 How unique and cool looking is this leather blazer? I can't say I've seen anything quite like it. I love the color too! Definitely won't be needing this for at least another 6 months, though… sigh.

Click here to see more on this leather blazer from ATM.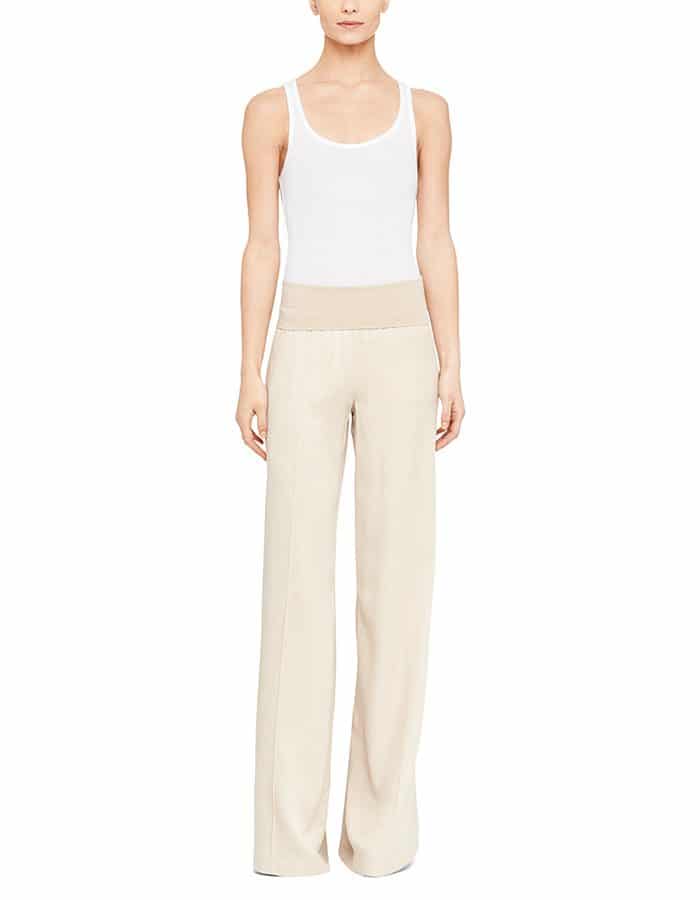 And last, but certainly not least…these wide-legged yoga pants! Seriously, if you saw the loungewear I use at night, you would die from laughter. Most of it is over 15 years old. No joke! It would be nice to have something cute to wear at night or to run down and get the delivery food or check the mail…or heck, even wear to yoga! (I really wish I enjoyed yoga more, ugh.) I mean, these pants actually look like real pants too…I could probably get away with just wearing them as regular old pants! See, I've already talked myself into this one. Haha.
Click here to see more on these wide-legged yoga pants from ATM.
Which piece from ATM Collection was your favorite? Let me know in the comments!

*Thank you to ATM Collection for asking me to collaborate with them on this post.