8 of My Favorite Sites I Use to Find Sponsored Blog Post Opportunities
Are you wondering how bloggers get sponsorships? This post lists websites I use to see which companies are looking to sponsor bloggers, and then easily apply to their sponsorship opportunities!
A little over a year ago, I had written a post about the various ways I make money as a blogger. After publishing that post, one of the most frequently asked questions I get from fellow bloggers is – "How do I get sponsorships for my blog too?"
A sponsored blog post is when a company pays a blogger to feature their product or service on their blog.
Sponsorships can be a great way to earn income from your blog, even if you are just starting out! Contrary to popular belief, brands are NOT always looking to only sponsor "big bloggers with big followings." Many brands are more interested in bloggers who have an engaged audience that aligns with their target market. So, don't be afraid to try for sponsored blog posts – no matter what size your following is!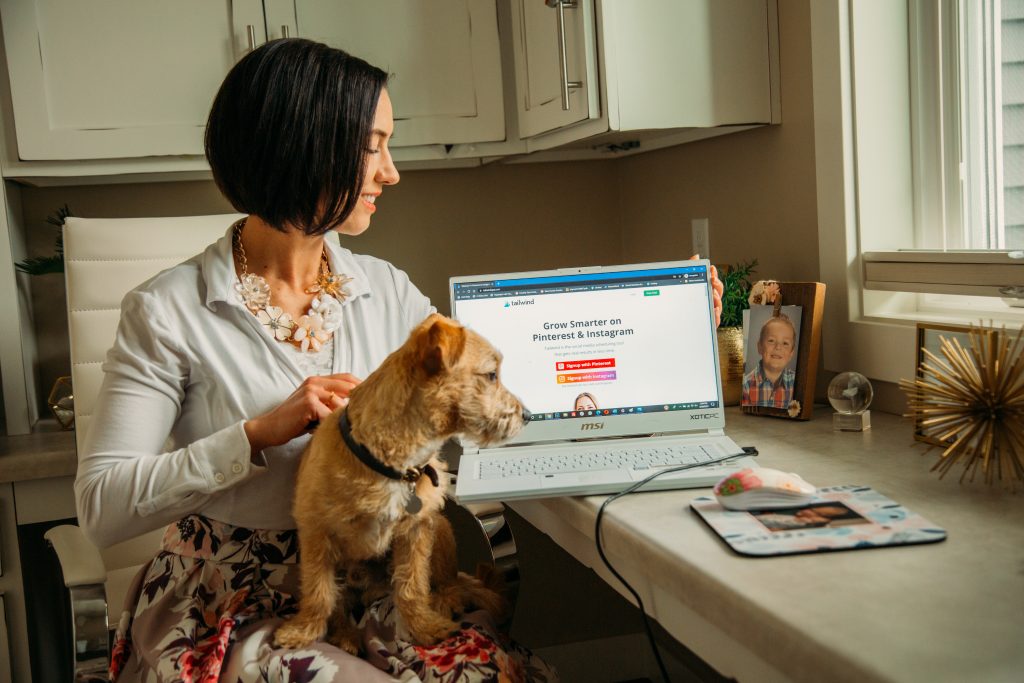 Sponsored Post Networks
Now, sometimes I will secure these sponsorships by approaching brands I like and pitching them myself. Other times, they will approach me and offer a sponsorship opportunity. However, the easiest way, and the way I get sponsorships the most frequently, is by applying via a Sponsored Post Network.
A Sponsored Post Network connects brands and the bloggers who will create content for them.
Now, each sponsorship network will require you to fill out some form of an application. Again, don't be discouraged if you have a smaller following. Most of the networks listed in this post do NOT have a minimum follower requirement.
Also, I am also only listing networks that I personally use on a regular basis and enjoy using. There are MANY other networks out there, but I'm only talking about the ones I personally recommend in this post. I'm also happy to answer any questions anyone has in the comments section at the end of this post.
*Disclosure: some of these links are affiliate links. Meaning, if you click a link and make a purchase, Have Clothes, Will Travel gets a very small commission at no extra cost to you. Thank you for supporting the brands that make this blog possible! I am also a participant in the Amazon Services LLC Associates Program, an affiliate advertising program designed to provide a means for us to earn fees by linking to Amazon.com and affiliated sites.
My Favorite Sites I Use to Find Sponsored Blog Post Opportunities
1.) Shoplooks
Shoplooks is the preferred partner for luxury and premium brands that strive to build a strong presence in the marketplace while delivering comprehensive solutions in influencer marketing, public relations, digital marketing, events, and additional services.
Shoplooks is how I have landed some of my best paying sponsored blog posts this last year. COVID had really put a damper on many of the sponsored campaigns I typically participate in, but Shoplooks has still been able to connect me with some big brands! Recently, they connected me with Neiman Marcus for a sponsored campaign. They also have a very friendly and helpful team to assist you with any questions or issues you may run into.


Reclaim Collaborative is an inclusive community of brands, content creators, and industry experts dedicated to dismantling systems of oppression.
Reclaim Collaborative is specifically for bloggers whose audiences are interested in fashion and sustainability. I've worked with Passion Lilie and Carry Courage most recently through this network. I LOVE the community in this network. The brands, the fellow bloggers and especially Reclaim's founders are all fantastic. Chloe (one of the founders) is always there to help and answering any question I have – even if it isn't directly related to her network. Reclaim Collaborative is the best!
3.) Awin
Awin is a global affiliate network made up of 230,000 contributing publishers and 16,500 advertisers around the world.
Awin is an affiliate network, but they also have an "opportunity marketplace." This is where bloggers can post advertisement opportunities for the thousands of companies that are part of the Awin network. (These companies range from Etsy to Ted Baker to Radisson Hotels and more.) Awin is my favorite affiliate network to use and I LOVE that they now have a place for us to offer brands ad space on our blogs. I've worked with Hotter Shoes and Top Vintage most recently via Awin.

4.) CJ
CJ's innovative technology cultivates partnerships between Advertisers and Publishers within their thriving network.
CJ is like Awin in the sense that they are primarily an affiliate network. However, they also offer some BIG sponsorship opportunities for their content-certified publishers. (You'll first need to sign up to CJ and then apply to their content certification program.) They do this in the form of monthly emails that list their sponsorship opportunities, OR you can also list a "placement order" on their site – just like Awin's opportunity marketplace. CJ is how I've worked with brands like IPVanish, Sandals and Beaches Resorts, Zappos and more!
5.) Activate
Activate is an influencer agency & platform that empowers brands & influencers to build inspiring partnerships.
Activate offers a wide variety of sponsored post opportunities as well as sponsored social media opportunities…whether you're a food blogger, fitness blogger, mom blogger – you name it! I've worked with Dove and Vaseline recently via Activate on sponsored social media campaigns.
6.) Clever
CLEVER is the world's first full-service influencer marketing and social impact agency. Real people tell the best brand stories.
Like Activate, Clever has a wide variety of sponsored post opportunities. I've seen everything from law firms and pharmaceutical companies to big-name wineries and hotels. They also offer a great selection of sponsored blog posts and also sponsored social media posts. I haven't worked with Clever recently, but in the past, I've worked with Waxing the City, Expedia and M&Ms via Clever.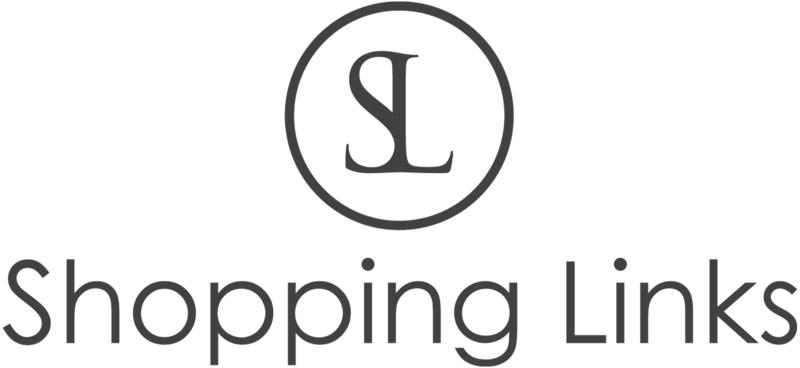 7.) Shopping Links
Shopping Links is an award-winning influencer marketing platform & content marketplace connecting brands with leading fashion, beauty & lifestyle influencers.
Shopping Links is especially great for bloggers who feature fashion and beauty on their sites. They get some BIG name fashion brands, especially during the holiday months. It's been a while since I've worked with Shopping Links, but I've had great experiences working with them in the past. My favorite sponsorship via their platform was with Pullmann Hotels.
8.) AspireIQ
AspireIQ is the leading influencer marketing platform, helping the next generation of e-commerce brands scale.
AspireIQ will occasionally have sponsored blog post opportunities. However, they have a TON of sponsored Instagram opportunities with a wide variety of brands. I've personally only partnered with clothing brands via their platform (but they have just about every type of brand under the sun). My favorite brands I've partnered with via AspireIQ have been ModCloth and Hari Mari.
Click here to apply to AspireIQ.


*Honorable Mention: ShareASale
The first photo in this post is from a sponsorship opportunity I had with Tailwind via ShareASale. ShareASale is an affiliate platform that I have gotten quite a bit of sponsored work through as well. However, they do NOT have a place to post your sponsorship opportunities as Awin and CJ do. All of the sponsorships I have gotten via ShareASale are from affiliate managers finding me via the network and then reaching out directly. (I've worked with Shinesty, Salty Crush, KEH Camera and more via ShareASale.)
*New add: SocialPubli.com
SocialPubli.com is a social marketing platform that puts advertisers in contact with influencers. Advertisers can create personalized campaigns to choose the influencers that most fit their needs, and the influencers can participate by publishing messages on their social networks in exchange for money.
I recently started using SocialPubli.com for sponsored social media posts. They are a little different than the rest of the companies listed in this post, as they are not currently offering sponsored blog posts (only social media) + they offer opportunities that stretch beyond your normal big-name companies. For example, a recent campaign I participated in promoted female entrepreneur Nicole Junkerman.
What are some of your favorite Blog Sponsorship Websites? Let me know in the comments!