DMM.Planets Art: Tokyo's "Crystal Universe"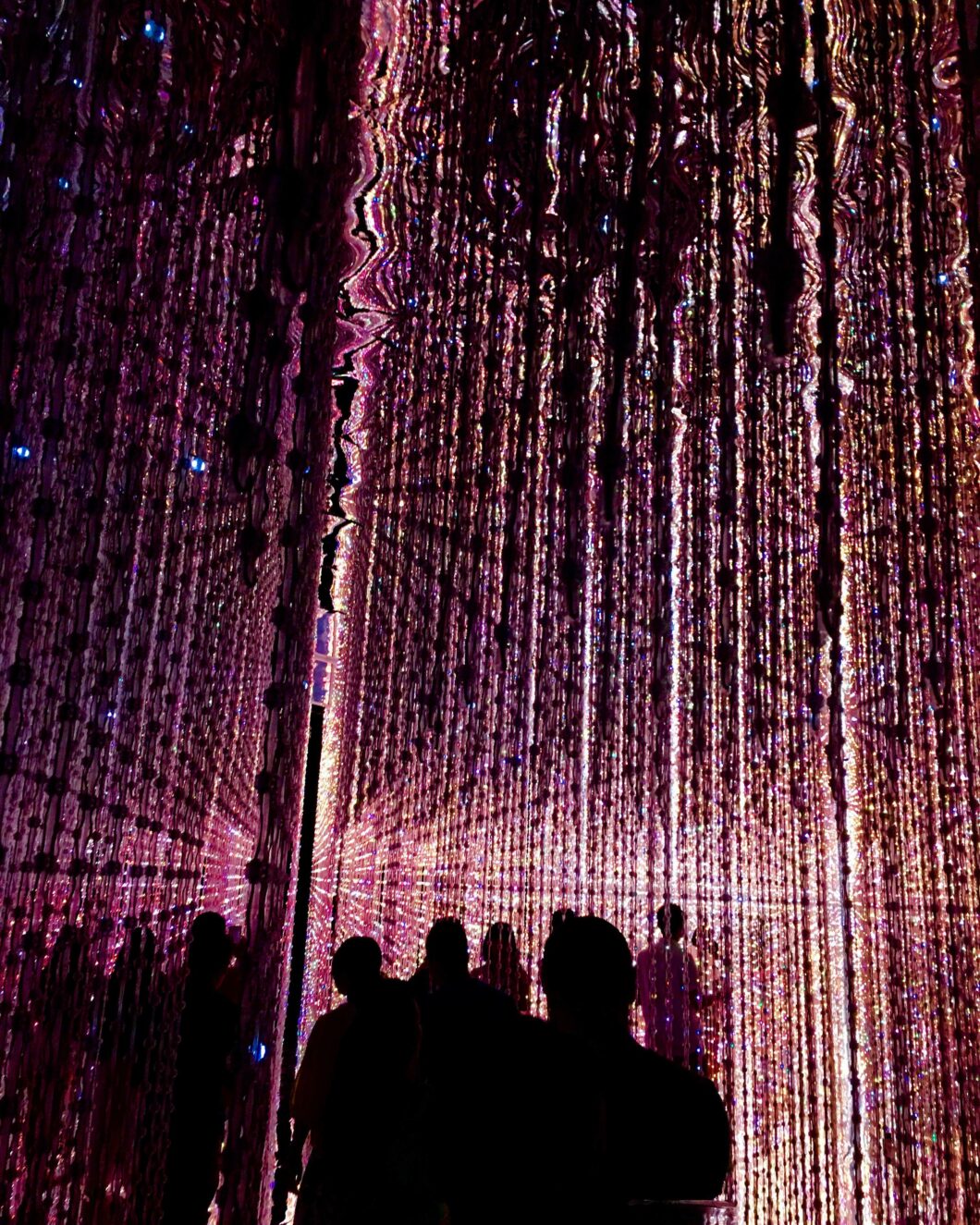 Whether you fancy a stroll through a "Crystal Universe" made up of millions of LED lights or frolicking through a cushy "Black Hole"…or maybe swimming with some Koi? DMM.Planets Art has a little something for everyone…and it's all amazing! It's also user interactive. So, even if you don't think you enjoy viewing art, I do believe everyone of all ages will find this exhibit to be an incredible experience!
Tokyo-based artists, teamLab, are the geniuses behind this fun and unique exhibit. It's located in Odaiba, Tokyo right now, which is why I ventured over that way last weekend. I had friends from the United States suggesting I check it out, after CNN published this article on the exhibit. (Thank you, Mandie & Nicole!)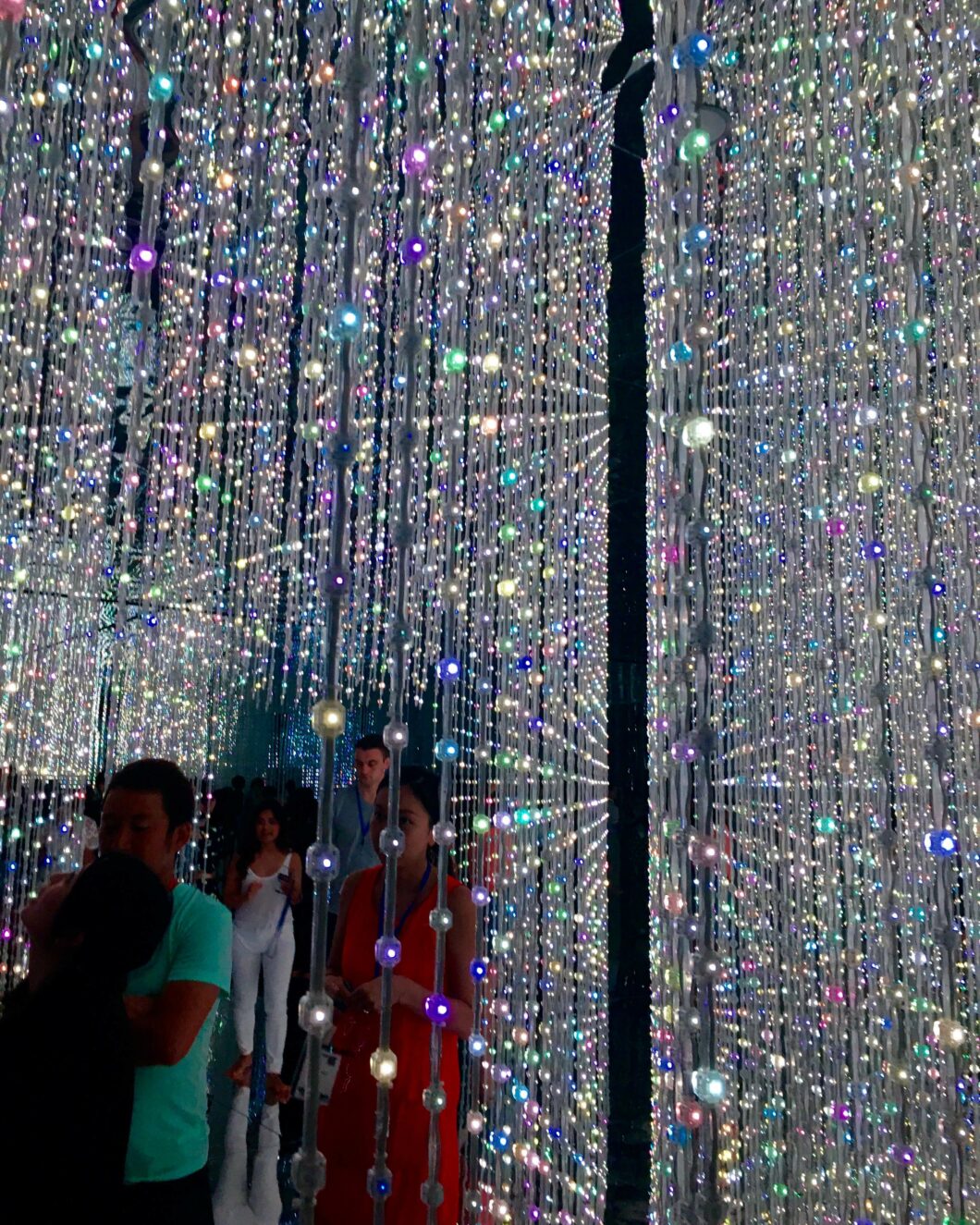 There are 4 interactive installations, however, I only have photos and videos of two of them. The "Black Hole" exhibit was too dark to photograph, and I wasn't allowed to bring my DSLR camera in with me. (Which was good, because one portion included wading through knee-deep water…and I had NO idea that was in the cards for the day!) However, The Black Hole, was basically squishy material that you could walk and jump on, or take a little snooze on. (Not too photo-worthy, but fun to play with if you get the chance to visit!) And I also wasn't able to adequately capture the "Blooming Flowers" portion of the exhibit…this wasn't really my favorite, though, out of all the cool things we saw!
What I will be showing is "The Crystal Universe" LED light display that can be controlled by an app you download on your phone as you walk through! It was absolutely incredible. That's what the 1st two photos are from, and the video below. The video does a much better job of conveying what this exhibit is all about (and if you don't have a long attention span, just watch the last 15 seconds to get a feel for it).
Next, we went to the Koi Pond. This was SO amazing. And also very surprising, I had seen a video of the Koi Pond, but had no idea people were standing in real water when they were watching the Koi swim by! The water is about knee deep..and it was amazing, because the "Koi" lights were sensitive to movement, so they would swim by you as you stood and watched them swim. This was my favorite part of the entire exhibit!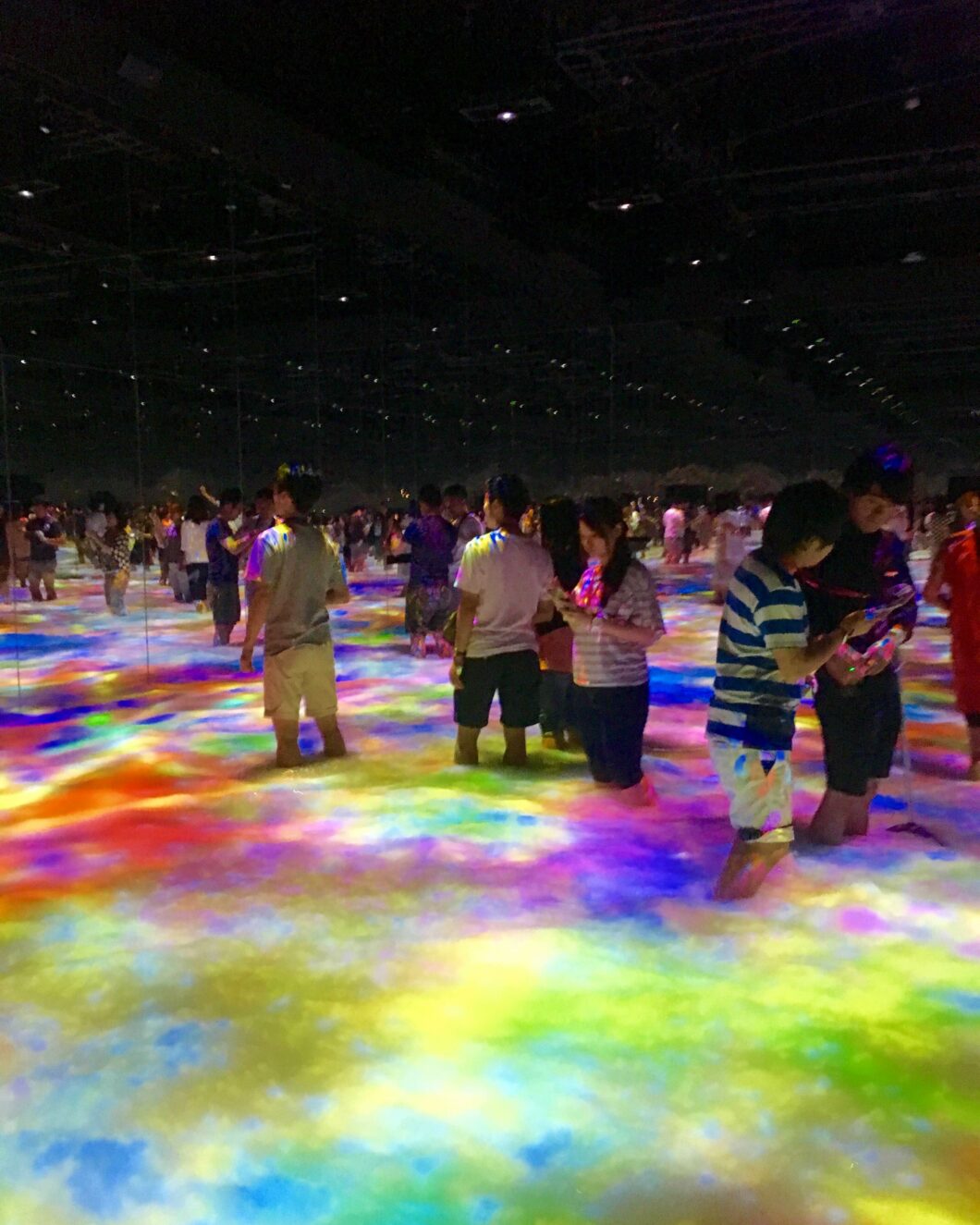 Again, I took a short video of this part, to give you a better sense of what it was all about. I really feel like photos don't do this justice!
While the Koi Pond smelled very much like chlorine, haha (but yay for no germs)! The "Crystal Universe" section was actually made to smell like outer space! The artists worked with an astronaut to develop this special scent. So, I can now say I have smelled outer space, haha. I have no idea how to describe what it smells like, other than I do remember it being very pleasant and my husband actually commented on how he liked the smell of this room (even though we didn't know at the time it was meant to smell that way).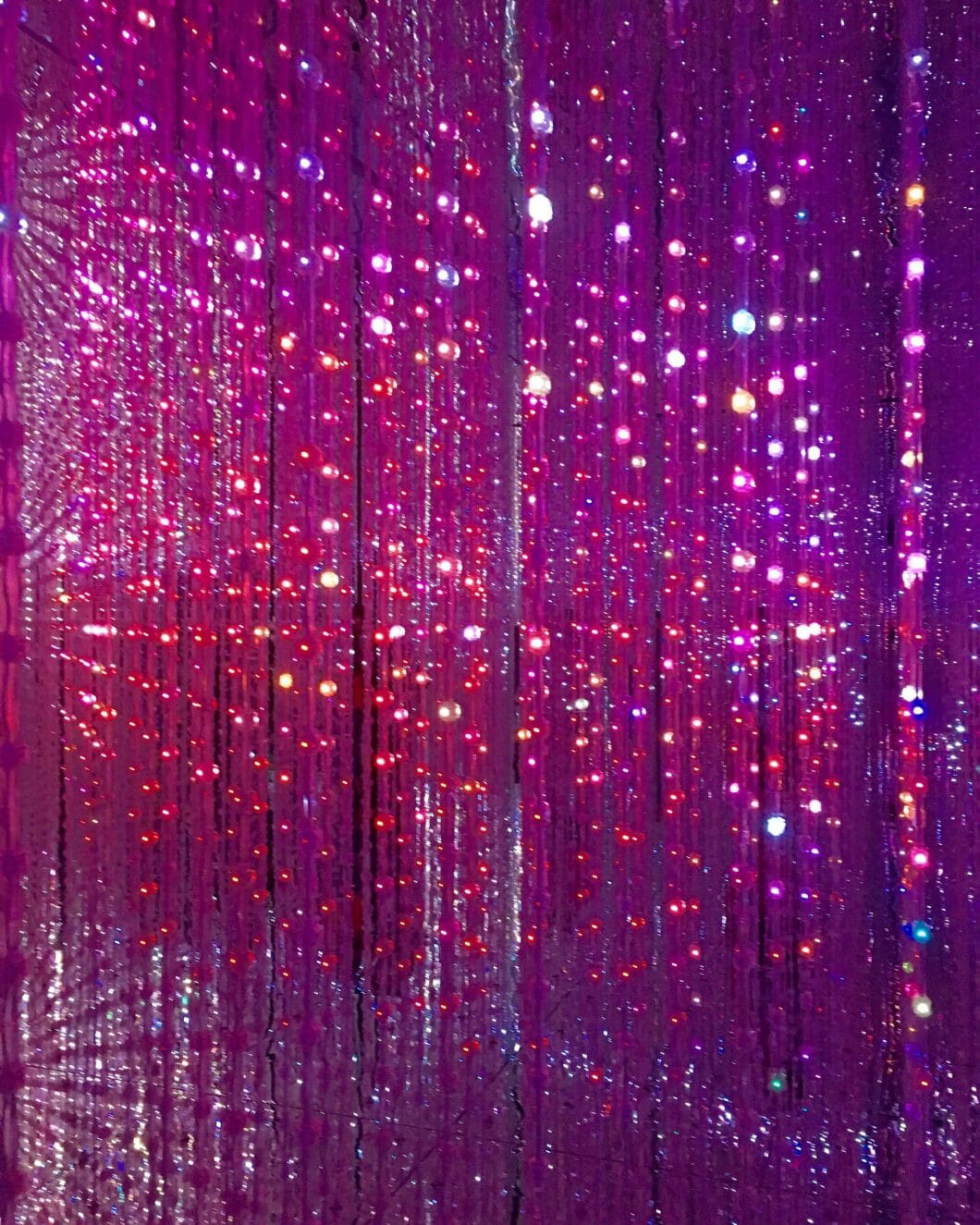 This was such a fun experience, and if you happen to be in Tokyo this summer, I highly recommend checking it out! Click here for their website and to purchase your tickets!
I have a few more photos to share of the exhibit, below. Feel free to click on them to make them full-size and to read any captions.
*Click here for all of my posts from Japan.
Is this an exhibit you would be interested in seeing? Let me know in the comments!