Dream Closet Wishlist: Round 2
About a month ago I did my first wishlist post, and I am very happy to report, that I purchased absolutely none of the items off of it (yet)! So, I'm going to give this another go… seeing as my willpower is stronger than I thought, and you guys didn't seem to mind reading the last one. Plus, I had a blast dreaming about all the pretty clothing I would like to own one day.
So here, we go again! My Dream Closet Wishlist: Round 2
This dress is SO pretty. I am a sucker for an A-line dress, and I'm convinced there's no such thing as owning too many floral prints. So, I think this dress is more of a need, than a want. 😉
OK, so this one I might actually have to buy. See, not only do I think it looks cool. I have big plans for using this in a potential cosplay of my current favorite superhero..who GASP is actually from the DC Comics (not Marvel for once!). Any fellow geeks know who I'm talking about? If not, I have a feeling there will a future post explaining this…stay tuned.
There are so many Star Wars themed novelty purses that I don't own, but really, really want to own! The list just keeps growing!
I am loving the studded pumps right now! And don't get me wrong, I wouldn't turn my nose up to a pair of Valentinos. But I honestly like the way these far more affordable BCBCG heels look over the pricey Valentino version.
Speaking of pricey items, this dress is something I don't ever have to worry about impulsively buying one day…unless I take out a loan. Haha. But it sure is gorgeous, and I am completely head-over-heels in love with everything cape this fall.
This dress, however, is a bit closer to affordable. Gosh, I have been drooling over this dress for ages, but I don't think I have enough fancy events to wear it for that would justify its price. Oh well, it's fun to dream!
I'm finding that as the temperatures drop, I'm in need of cardigans and boleros to make my sleeveless dress collection more winter appropriate. I love how classy this bolero looks…I can picture it with at least five of my dresses – oh boy! 🙂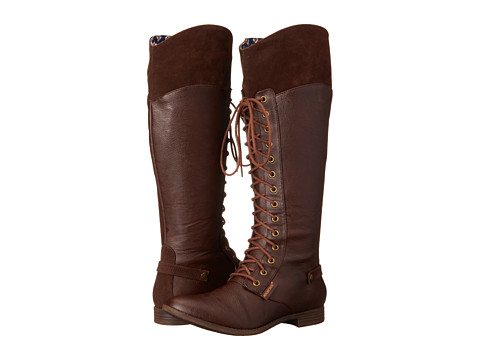 I wasn't sure how to feel about them at first, but I have come to the conclusion that I love the lace-up boots I'm seeing everywhere this fall! I'm really liking the suede-like top of these too, for a slightly more unique look.
My only pair of black pants is currently so faded and gross looking, I should not be allowed to wear them in public. Needless to say, I'm really in need of a decent pair of black pants. However, when it comes to pants for some reason…I really take my time and get super picky. So, it'll probably be another year before I actually decide on a pair. These White House, Black Market ones actually do look promising, though, and I've always been happy with the quality of their clothing.
OK, I'm putting this one on my list again because, I cannot stop thinking about this gorgeous coat. I have been checking ModCloth's website daily, just waiting for it to go on sale so I can justify buying it. And today, the craziest thing happened. I was Googling around trying to find this coat on other sites, and I stumbled upon it on Amazon. And it is $50 less!! What the heck? And it certainly looks like the same coat? I just might have to get it…
I know this isn't something that belongs on my "Dream Closet Wishlist," but my "Dream Hair Wishlist" isn't very long. And I am currently wanting to do something crazy to my hair. I've been leaning toward this purply red color (I'm terrible at naming colors, sorry). I would keep my current length, I'm not ready to do anything drastic there. But what do you guys think, should I go red? Or just leave it be? And if you have dyed your hair red, what do you use for products to keep the color around a little longer? (I know red fades crazy fast.)
And what's on your wishlist right now? Is there anything on my wishlist that's now on yours? Let me know in the comments!