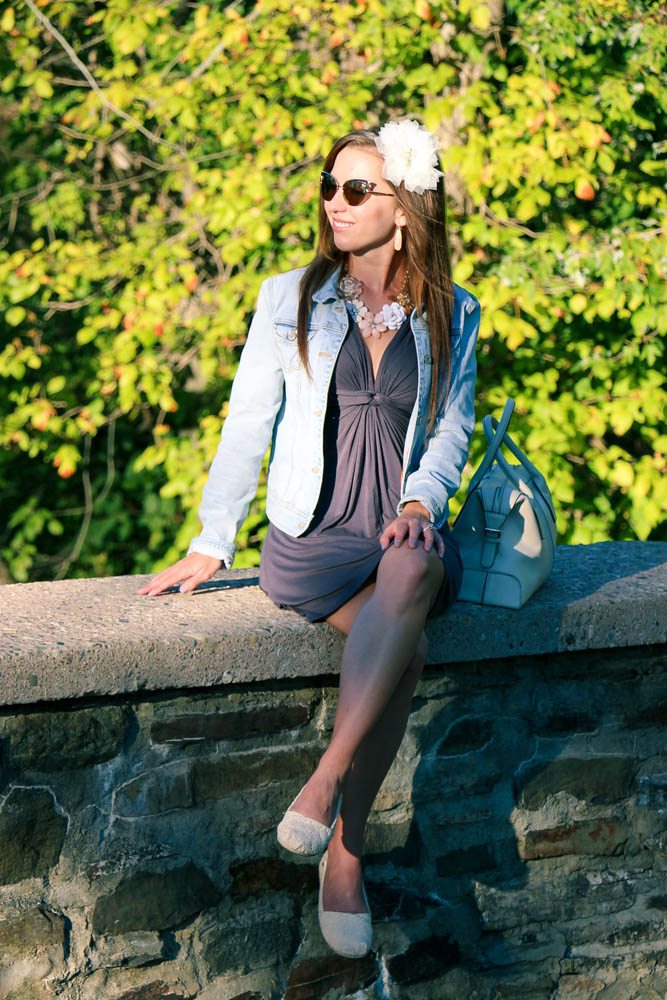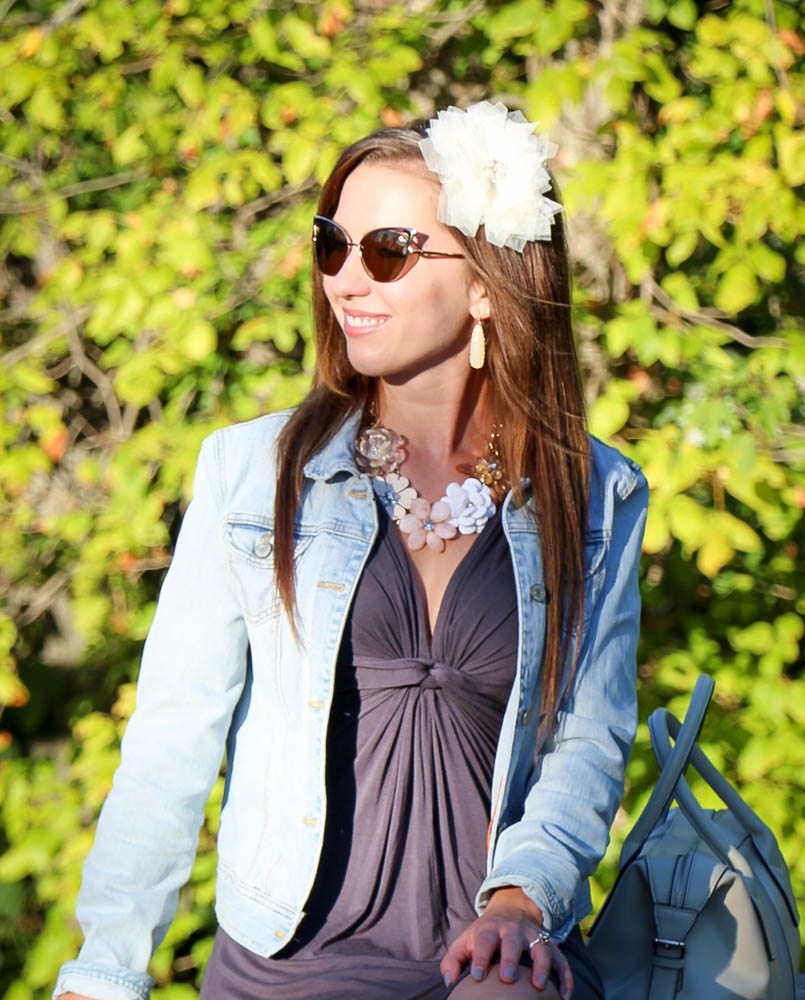 Shop the look:

Putting this post together made me feel pretty old, not going to lie. I know I don't have white hair or anything, but I did realize I had forgotten how old I was. (So, I'm already to that point in life.) I had myself convinced I was a full year younger than I actually am. Haha. But when I stopped to think about just how long I had this jean jacket, and did some math, I came to the realization that I was indeed a year older than I thought (and had been telling people, whoops).
This jean jacket has been with me since before I had my drivers license. I actually remember my mom having to drive me to the mall so I could buy it for school. And needless to say, that was many moons ago. (Can I say that this jacket is vintage, then? Haha.) And given that I was barely in high school at the time, this jacket is of course from Hollister (Hollister's quality is pretty darn good, though, I must say).
It's one of those pieces that I wore to death for probably 5 years, and then hung it up in my closet and didn't look at it for years. I almost gave it to charity when I was going through my belongings this spring before we moved. But I tried it on, and it just felt so good to have it on. So, into my suitcase it went, and I am so glad I kept it! I'm back to living in it, now that the temperatures are almost cool enough for jackets (we're still in the mid-70s here). And I've seen enough fashionistas sporting jean jackets these days to know that jean jackets are still cool. (I think.)
My dress is another one that's older than dirt. It was my attempt in college to "break out of the norm." Because everyone would wear jeans and t-shirts to class and house parties, and that just wasn't enough for me. I like girly stuff gosh darn it! So, I bought a couple of inexpensive dresses from Forever 21 with my meager barista salary. I don't even think this dress was $10 (bless Forever 21 and their crazy cheap prices).
I would always wear a tank top under it, though, until this summer. My husband noticed this right away, "You don't care about cleavage any more, do you? I'm not complaining!" Nope, I'm old enough for risque clothing now! Haha. I would never show any skin up until very recently, because all through middle/high school I was in the principal's office enough for my clothing. Not because I was wearing anything that inappropriate, I just ah, was a bit larger on top than most girls my age… and I'm thinking other girls (or heck maybe it was teachers) were complaining that my clothes were "too tight" or "too low cut." So, for my teenage years and almost all of my adult life, I've always been very careful about selecting my clothing, making sure the neckline was nice and high and not too clingy. Welp, now that I realize I'm old, I say, screw it. I'm wearing some slightly low cut stuff because no one can send me to the principal's office these days! This blog has given me a bit of courage in that department too. I mean, you guys have all seen me in my swimsuit, so how bad can a low cut dress be? 😉
Huh, I didn't mean for this post to be such a trip down memory lane, but I guess that's the turn it took! Sorry! Maybe I'll talk about style and what not in the next post. 🙂
Has anyone else broken out of old clothing ruts, recently? And am I the only one who still wears old Hollister stuff? Let me know in the comments!
Where to find it:
Jean Jacket: Hollister (Older than dirt. Similar here.)
Dress: Forever 21 (Also, really old. Similar here.)
Flats: Old (Similar here)
Sunglasses: Quay
Necklace: Target
Earrings: Target
Headband: Icing (similar)
Purse: c/o* ifchic
*c/o = courtesy of, meaning the company gave me this item to be used on my blog, and I did not pay for it. All opinions are my own, and I am not being compensated for a positive review of the product.