Honest What Goes Around Comes Around Review (Website) Featuring My Chanel Order
Are you wondering if What Goes Around Comes Around is legit? This post is my honest review of What Goes Around Comes Around after spending thousands of dollars with this online vintage retailer. If you are wondering whether What Goes Around Comes Around is selling fake designer items, what their shipping and return policy is, and whether or not I recommend shopping on What Goes Around Comes Around… this is the post for you.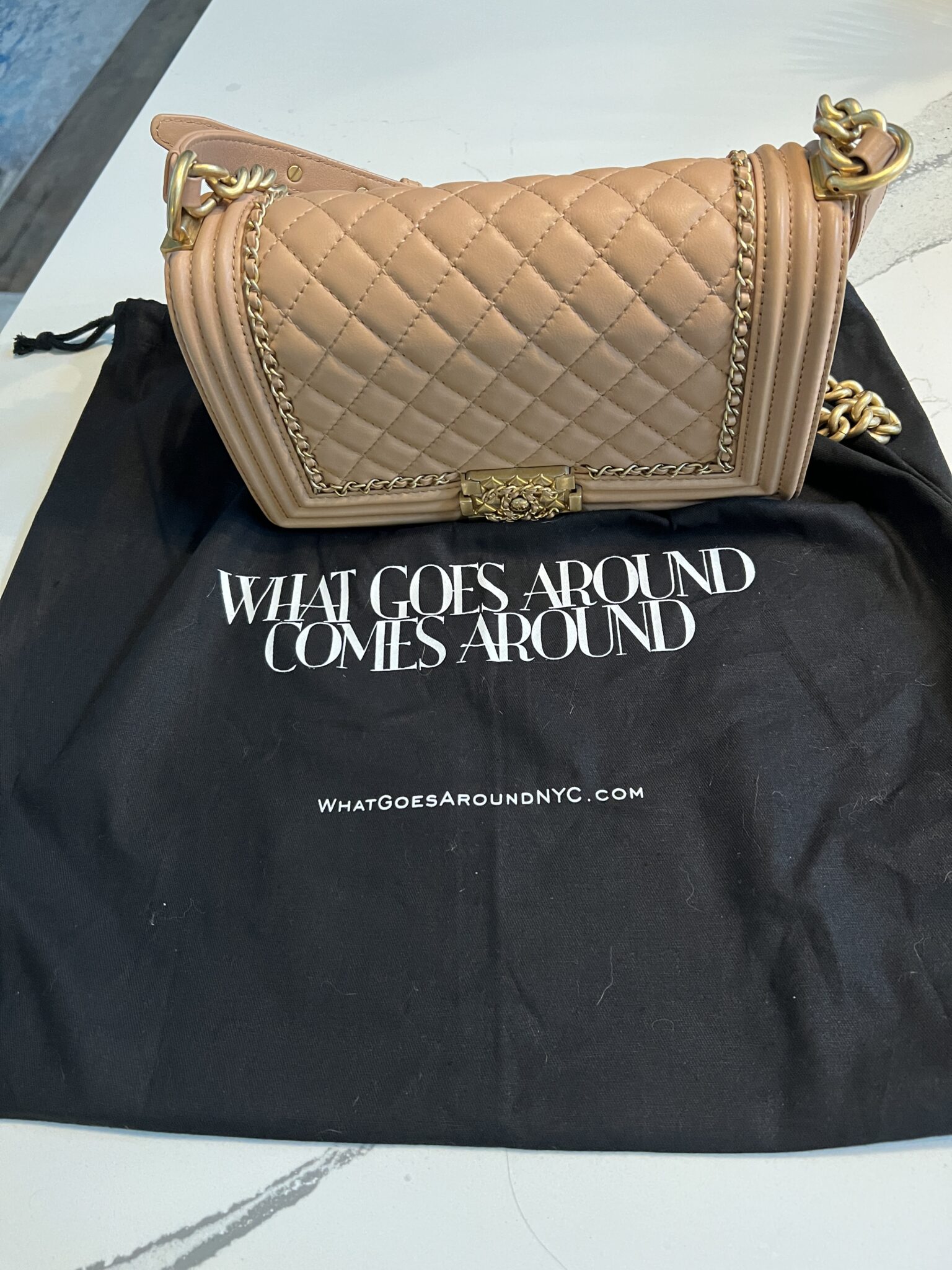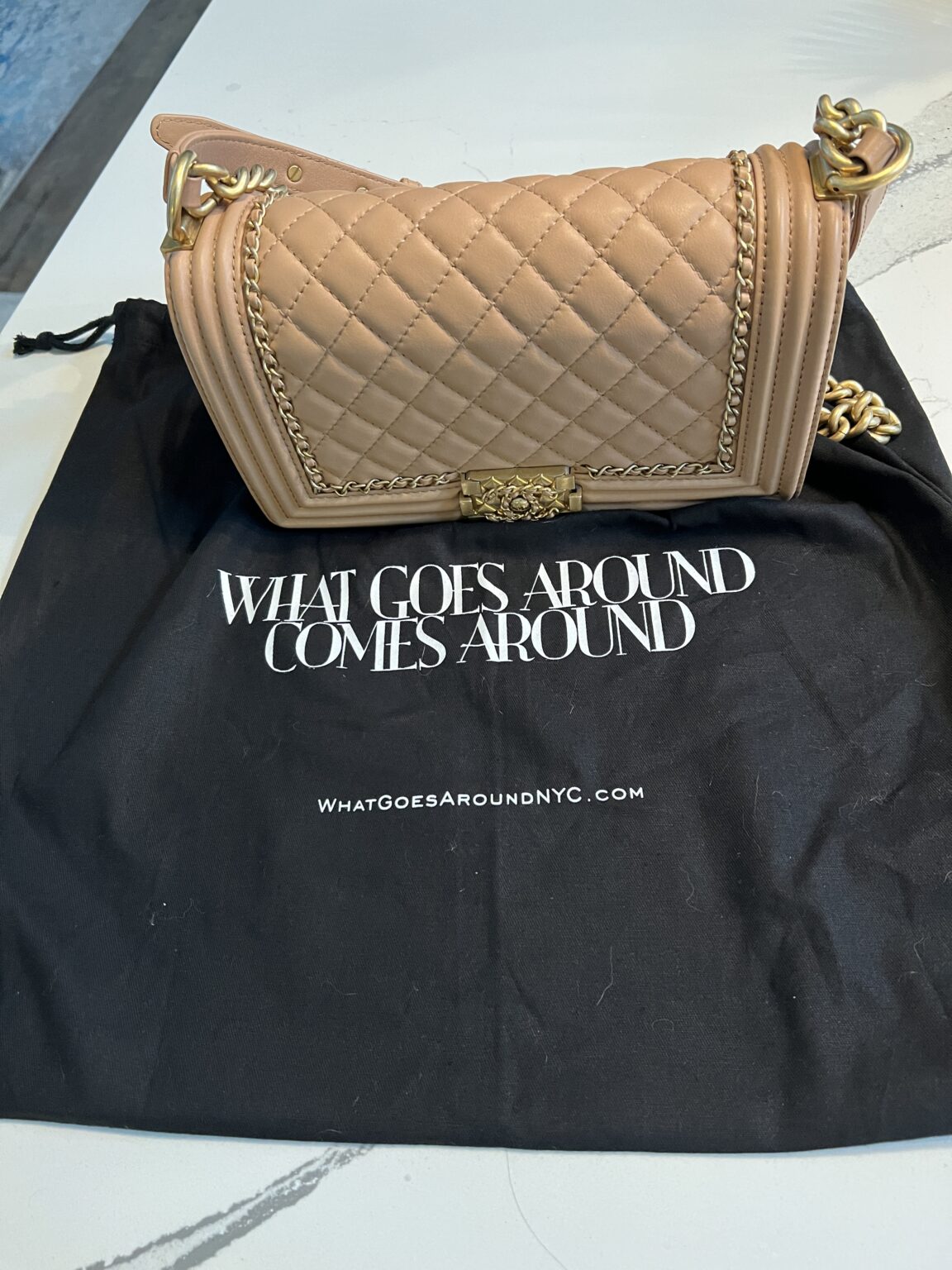 *Disclosure: Have Clothes, Will Travel uses affiliate links. Meaning, if you click a link and make a purchase, Have Clothes, Will Travel gets a very small commission at no extra cost to you. Thank you for supporting the brands that make this blog possible!
What is What Goes Around Comes Around?
What Goes Around Comes Around, also known as "WGACA", is a vintage retailer that specializes in pre-owned luxury accessories and high-fashion apparel. They've been in business for nearly 30 years. WGACA has 2 physical shops in New York City and 1 in Beverly Hills. Most notably, they have a thriving e-commerce site, which is what this post will be focusing on.
Per their website, the WGACA team of buyers travels the world to hand-select the finest designer handbags, accessories, and apparel from the world's most coveted fashion houses. They select the best styles from the most iconic designers and collectible pieces from the 1880s and beyond.
Brands WGACA features are:
What sets WGACA apart from other vintage luxury retailers is its selection of rare, one-of-a-kind pieces in fantastic condition.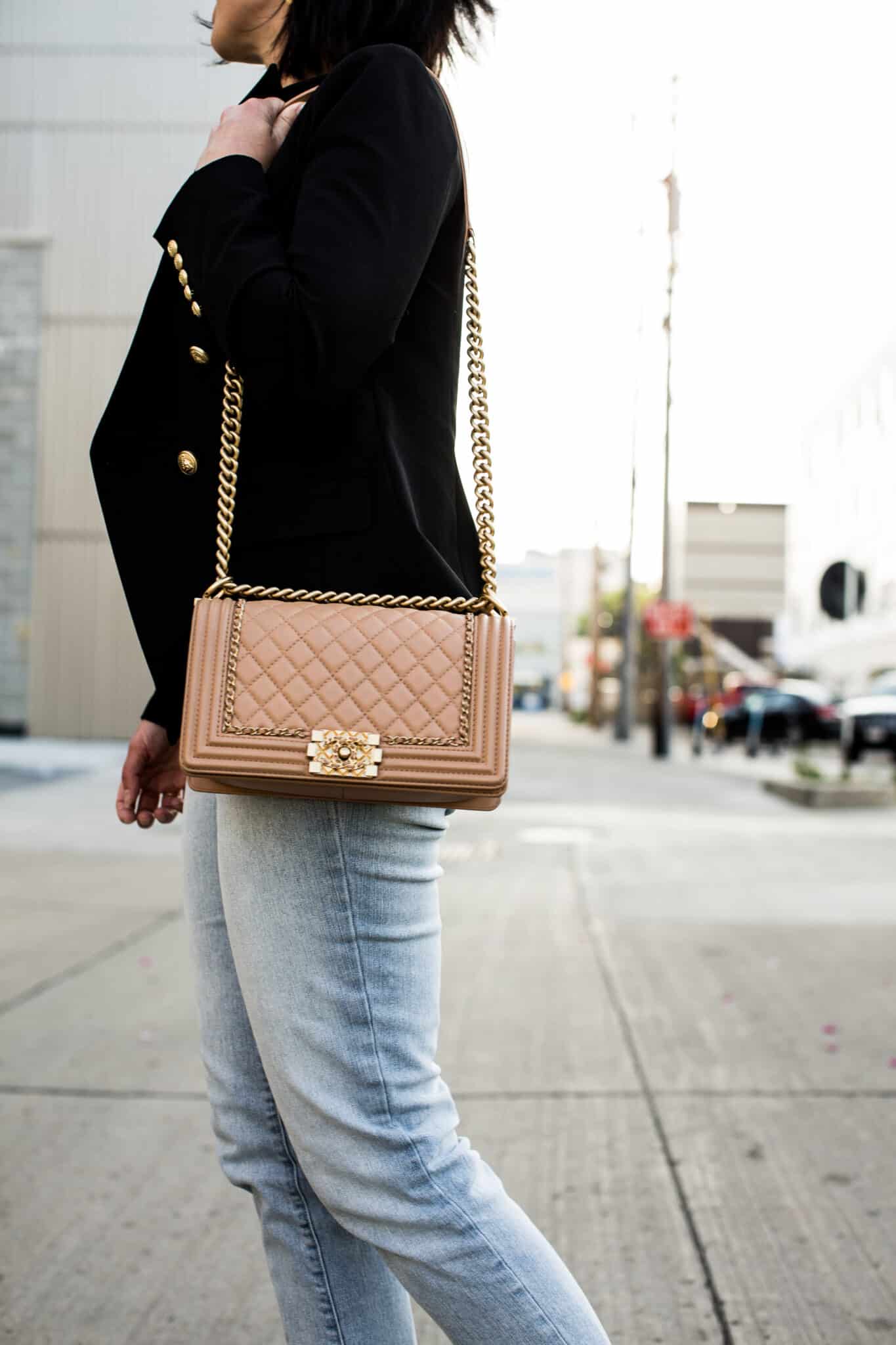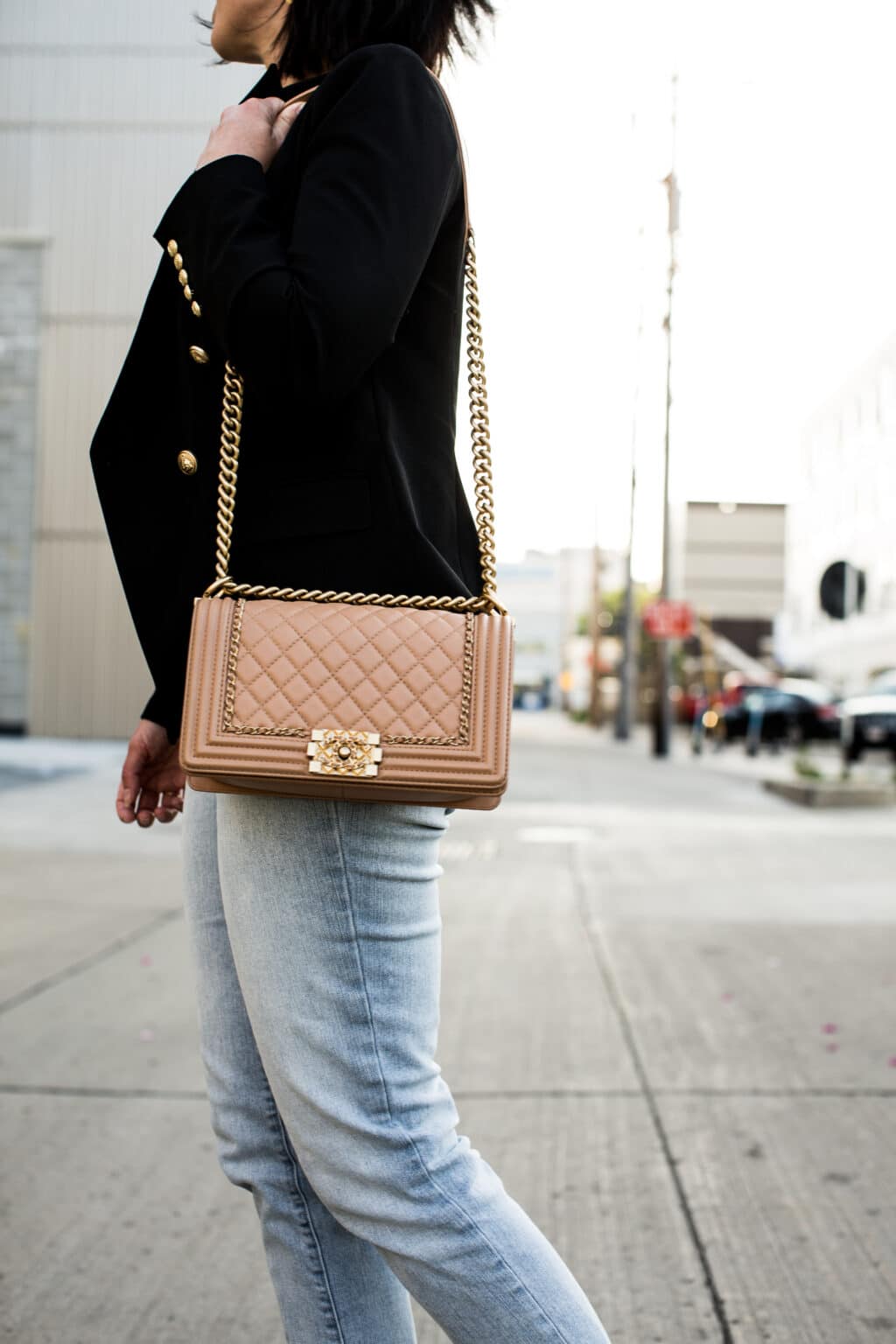 My Honest Review of What Goes Around Comes Around (Website)
I recently ordered from What Goes Around Comes Around because they had the color and size I was interested in for a Chanel Boy Bag. WGACA is the only site I have seen carrying this particular style of handbag in this color and hardware combo. I was really excited when I came across it!
This order I placed through the WGACA website, as I live in Wisconsin and this bag was in their Beverly Hills location.
Shopping on the What Goes Around Comes Around Website – My Experience
Shopping on the WGACA website is like going on a treasure hunt. I had an idea of the "perfect Chanel bag for me", but had yet to come across it while shopping on other secondhand, luxury websites.
Side note: The thing with Chanel too, is that you cannot purchase their handbags online unless they are secondhand. Chanel bags that are new are all purchased in-store. And as I've mentioned in the past, I live in the middle of nowhere, and we don't have any Chanel boutiques nearby. So, I shop for these luxury items online.
I was constantly looking on their "new arrivals" section for Chanel Boy Bags in Medium in a neutral color. Now, you can sort the handbags by brand, color, material, price, etc. However, when doing that, I felt like I missed a lot of bags that I was interested in.
The bag I ended up ordering is technically classified as a "pink" bag. However, to me, this is more of a nude color. I was not in the market for a pink bag. So, if I would not have spent some time searching through their new arrivals, I would have never seen this bag.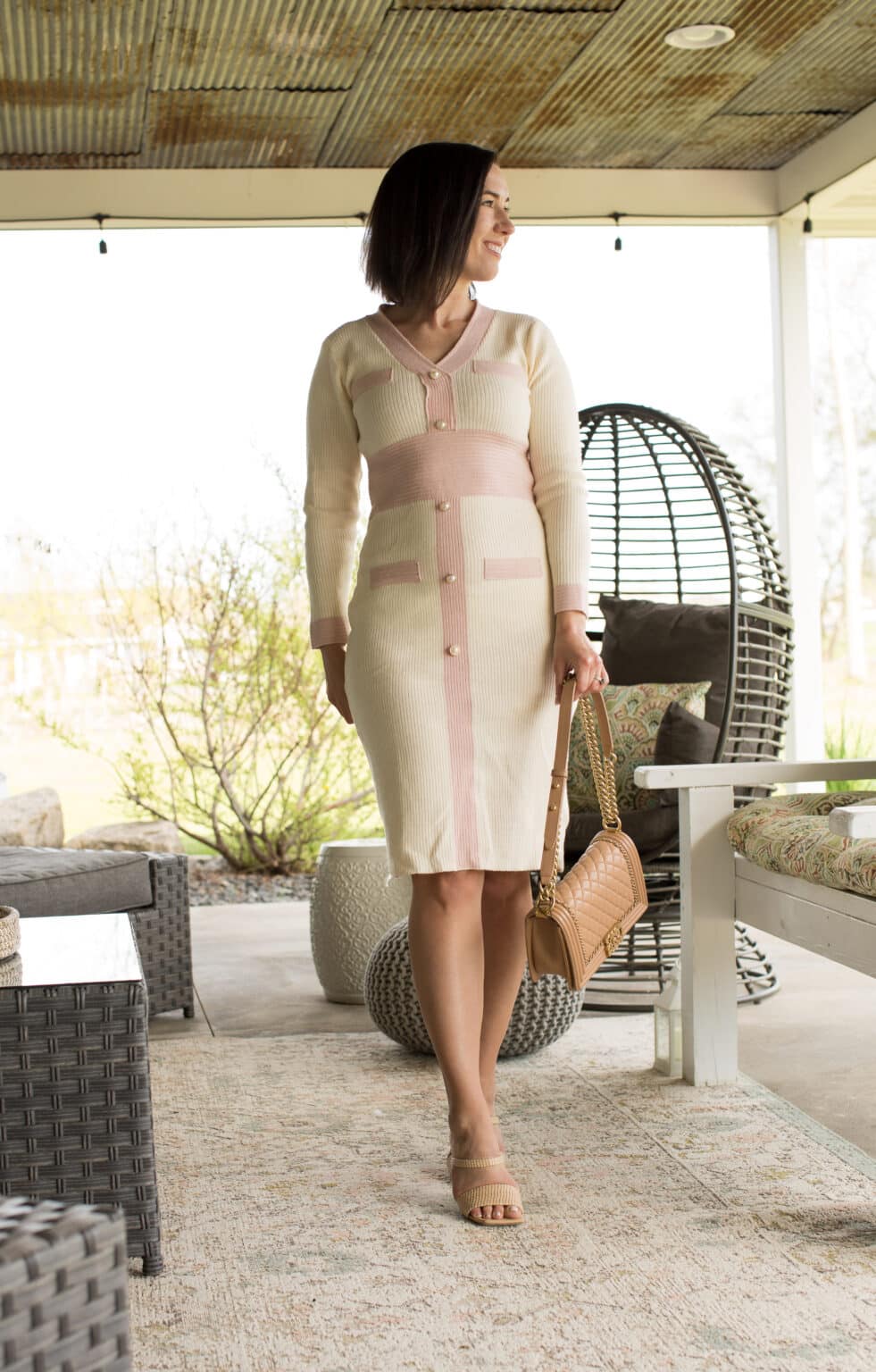 Unless you know the exact make, color, and size you want in an item, I would recommend not using the filters on the website. You might miss something truly unique and amazing!
I ended up getting lucky one week and finding 2 Chanel bags that fit my criteria on WGACA. I added them both to my cart to decide between the 2 before I checked out.
Now, this is a slightly risky thing to do. This is because there is only one of these bags, and when someone buys it, it's gone. This is especially true if there is a sale happening.
I got VERY lucky, as when I was looking to purchase these bags, WGACA had a phenomenal sale for Mother's Day. The bag I ended up ordering was 30% off during this sale! The other one was also included in the sale, and it sold before I could even consider it anymore. So, that made my decision very easy!
Bottom line: Product sells FAST on WGACA, especially if there is a sale. Don't wait too long to purchase an item you have your heart set on, as it could be gone in the blink of an eye.
If there is NOT a sale at the time you are looking to order from WGACA, and you're a new customer, you can get 10% off your first order if you sign up for WGACA emails.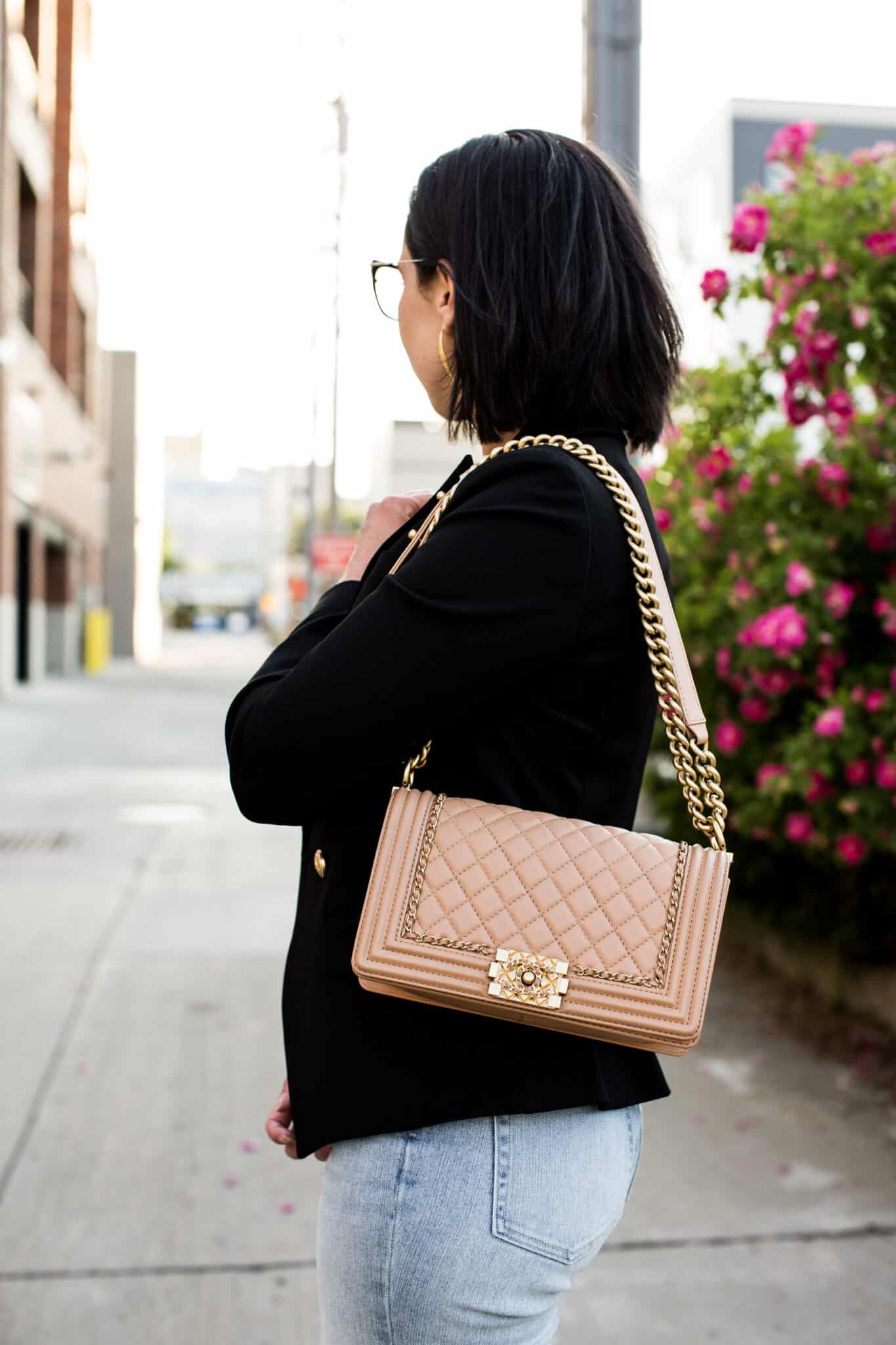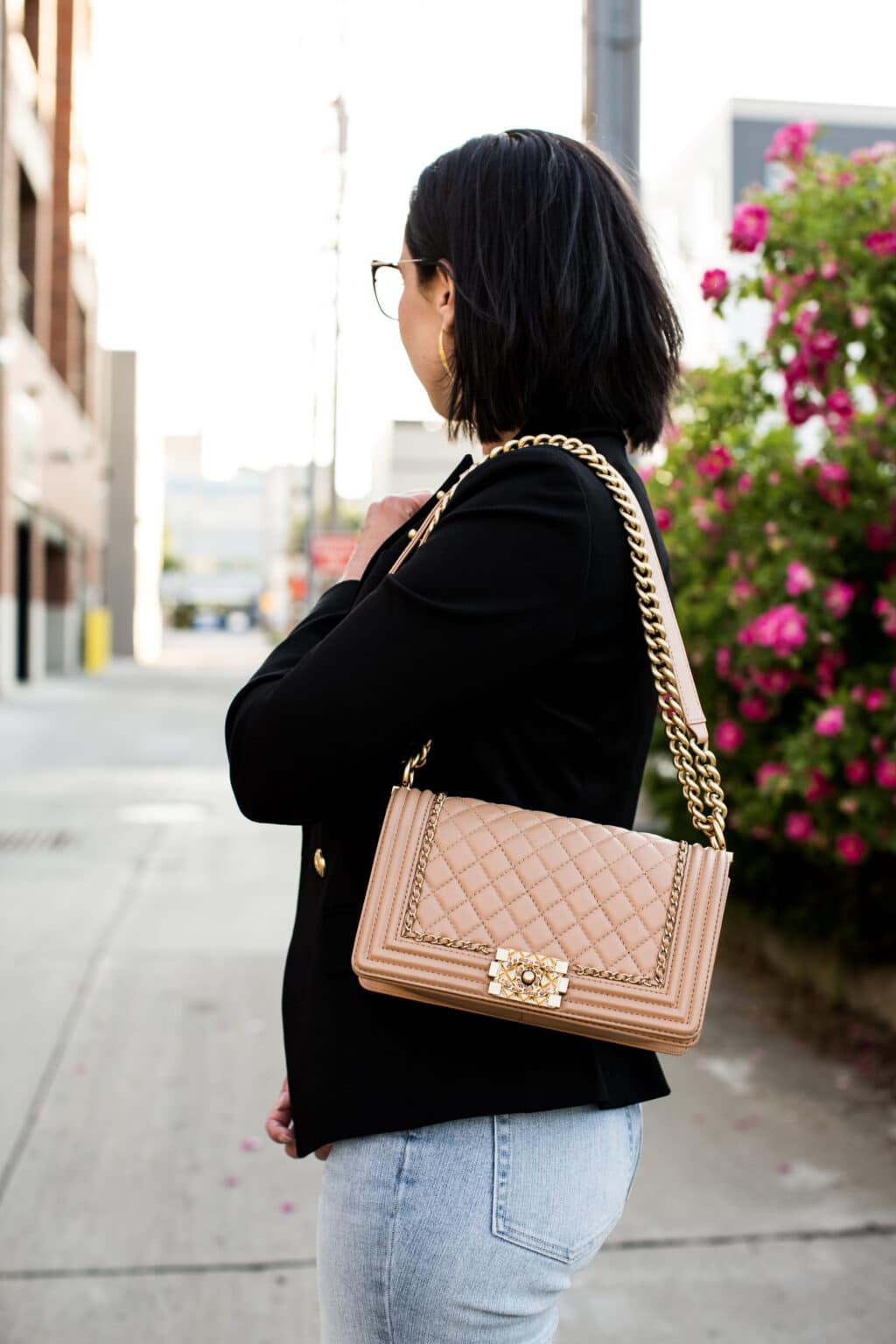 How long does shipping take for What Goes Around Comes Around?
I purchased my handbag on a Saturday morning, and it shipped by Monday afternoon. I also received a confirmation email of my purchase immediately after I placed it.
The bag shipped from the Beverly Hills location to my home in Wisconsin via UPS next-day shipping. The bag was delivered on Wednesday afternoon.
They do also offer even faster shipping options for an increased cost (it will depend on where you live, though).
Shipping is NOT free with WGACA. For my order, it cost a flat $10. Now, I realize when you're spending thousands of dollars on a designer item, $10 is really not a big deal in the grand scheme of things. However, paying for shipping makes me nuts. So, I wanted to point this out so you're not caught off guard if you make a purchase.
A signature is required, so make sure someone is home to sign for your package.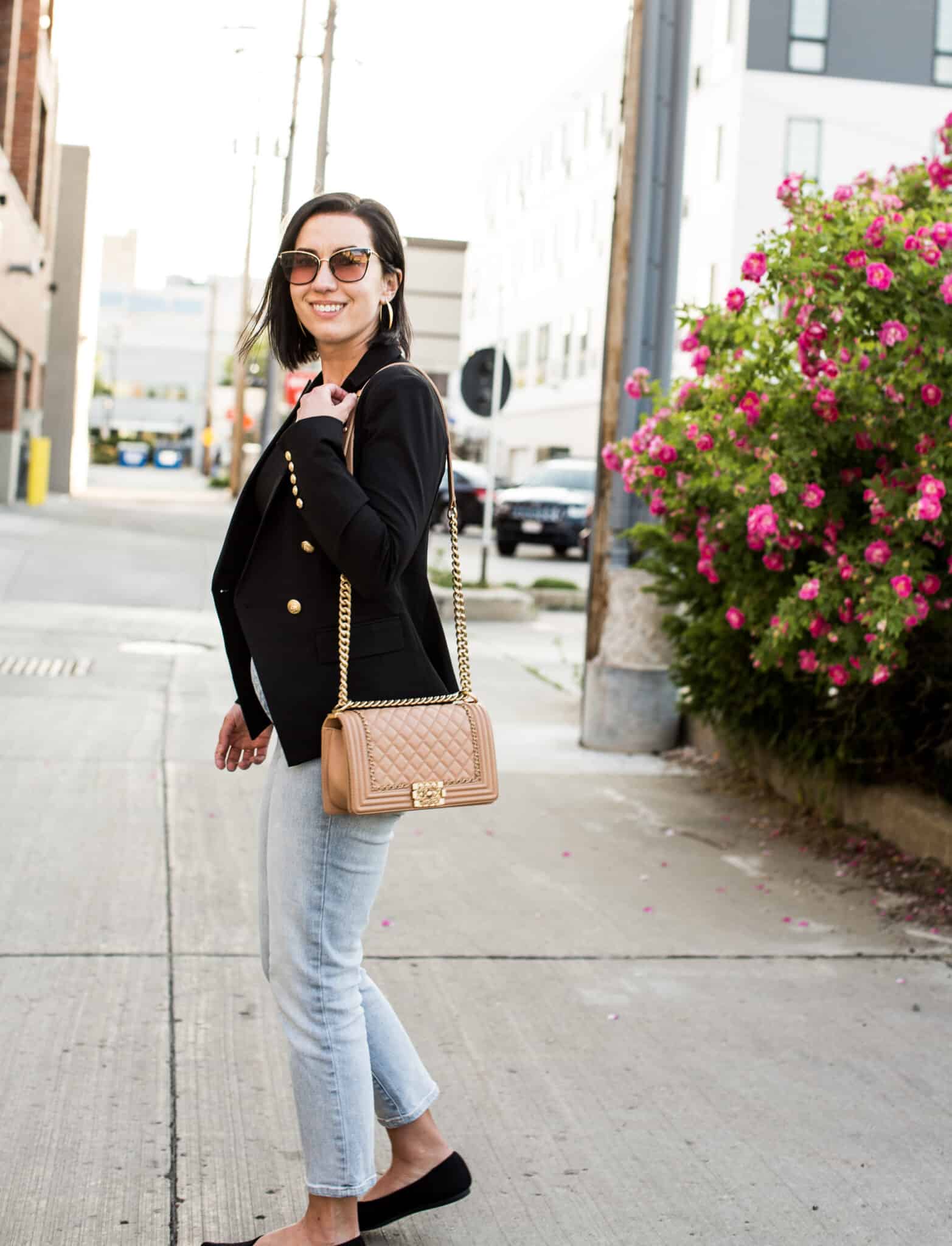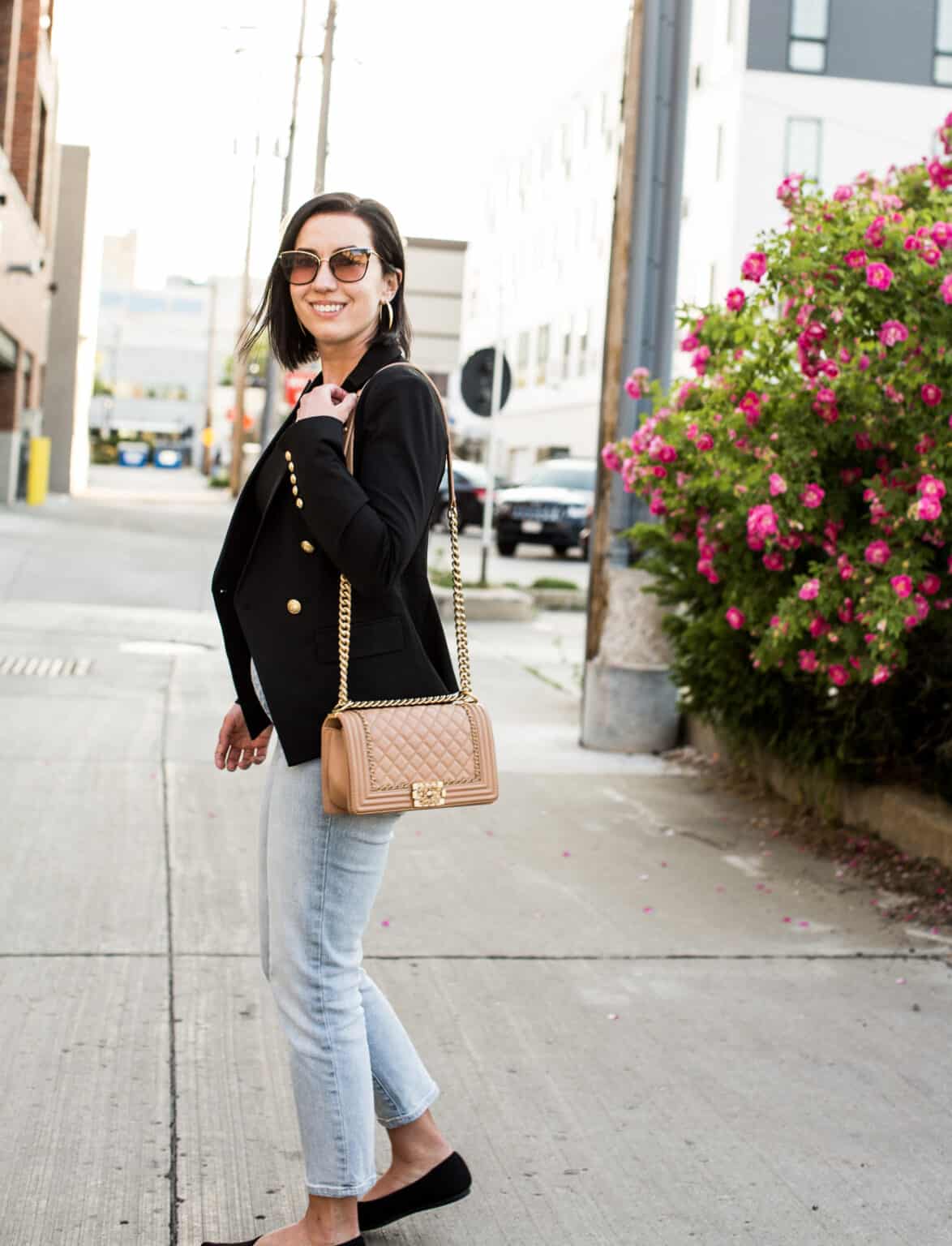 My Chanel Handbag from What Goes Around Comes Around
Now, I'm not going to get too in-depth about this handbag in this review. I did a separate review post of the Chanel handbag itself, but I will briefly go through the pros and cons of ordering it from WGACA in this post.
Packaging
My order was packaged with care. It wasn't anything too crazy and didn't include any signature boxes (such as those from Mytheresa or Net-a-Porter), but the handbag was well-protected.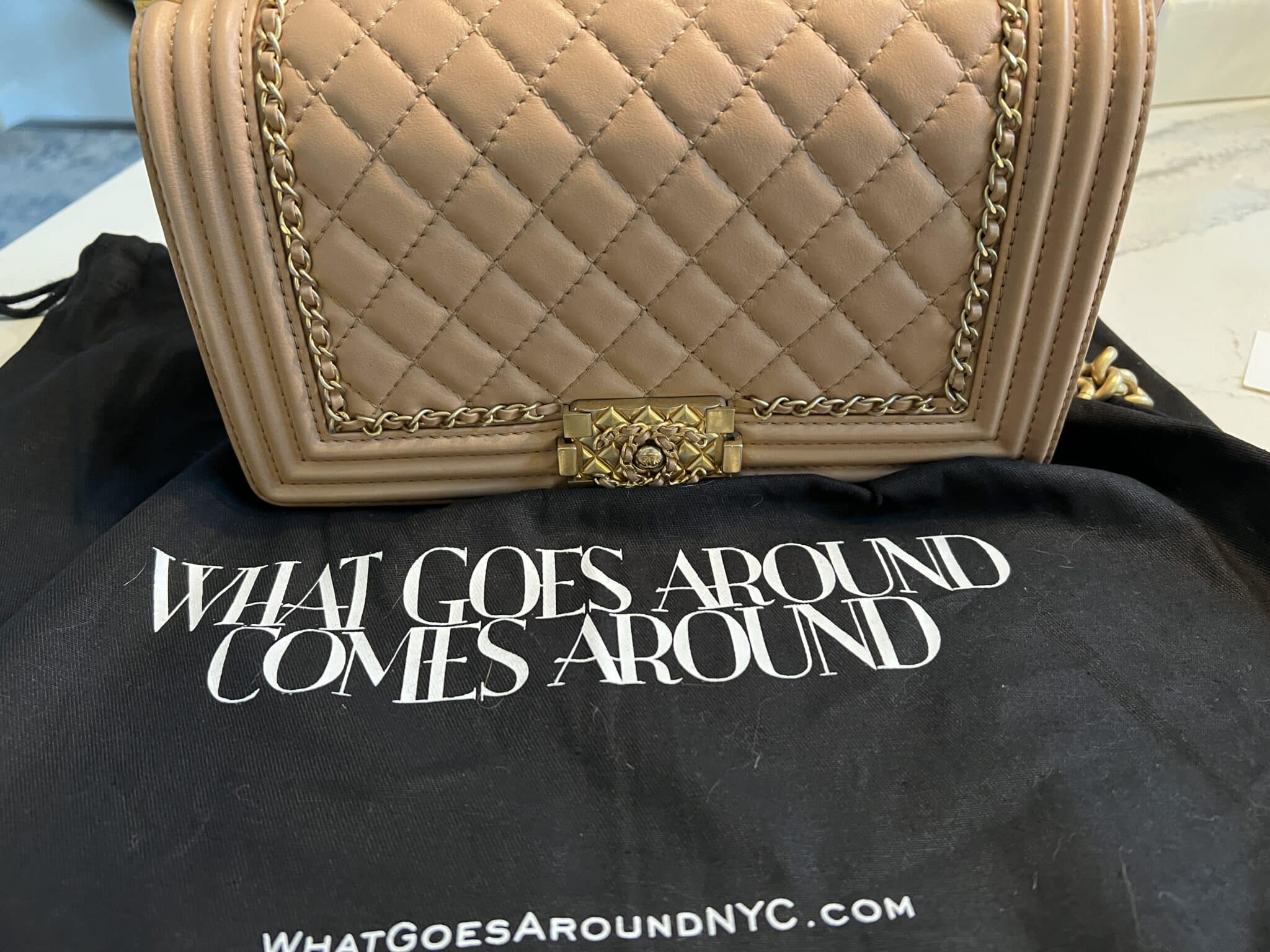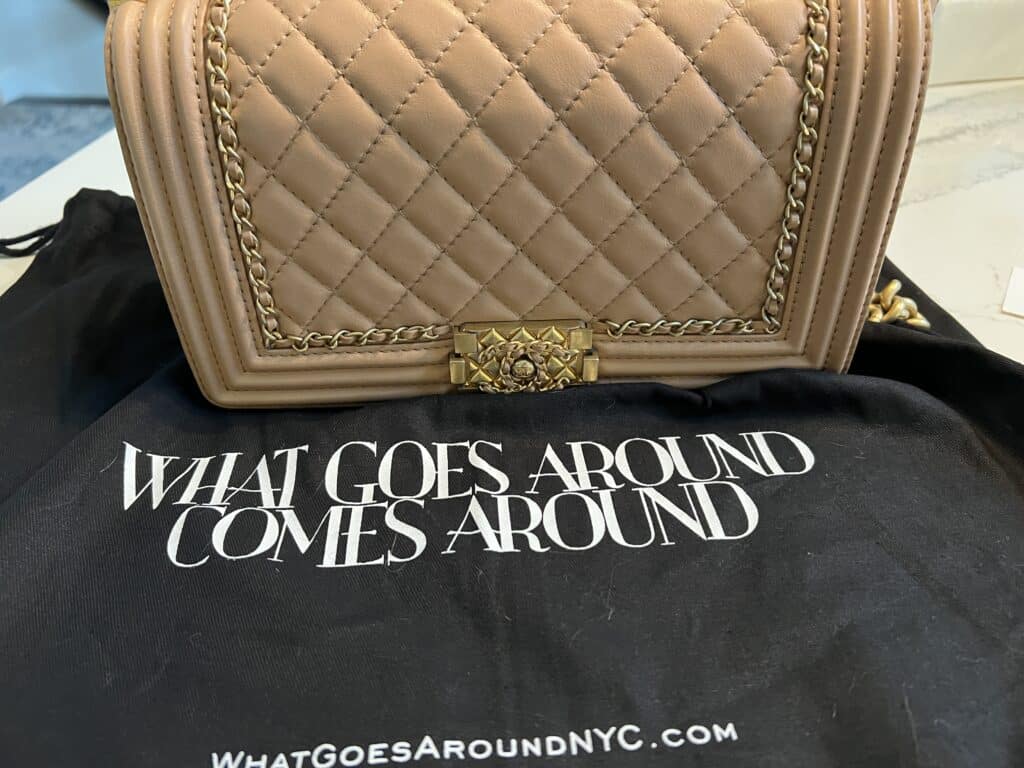 This bag did NOT come with its original dust cover. WGACA had included one of their branded dust covers with it. I am not sure if any of their bags come with their original dust covers or boxes. If you are concerned about this, I would reach out to their customer service before placing an order.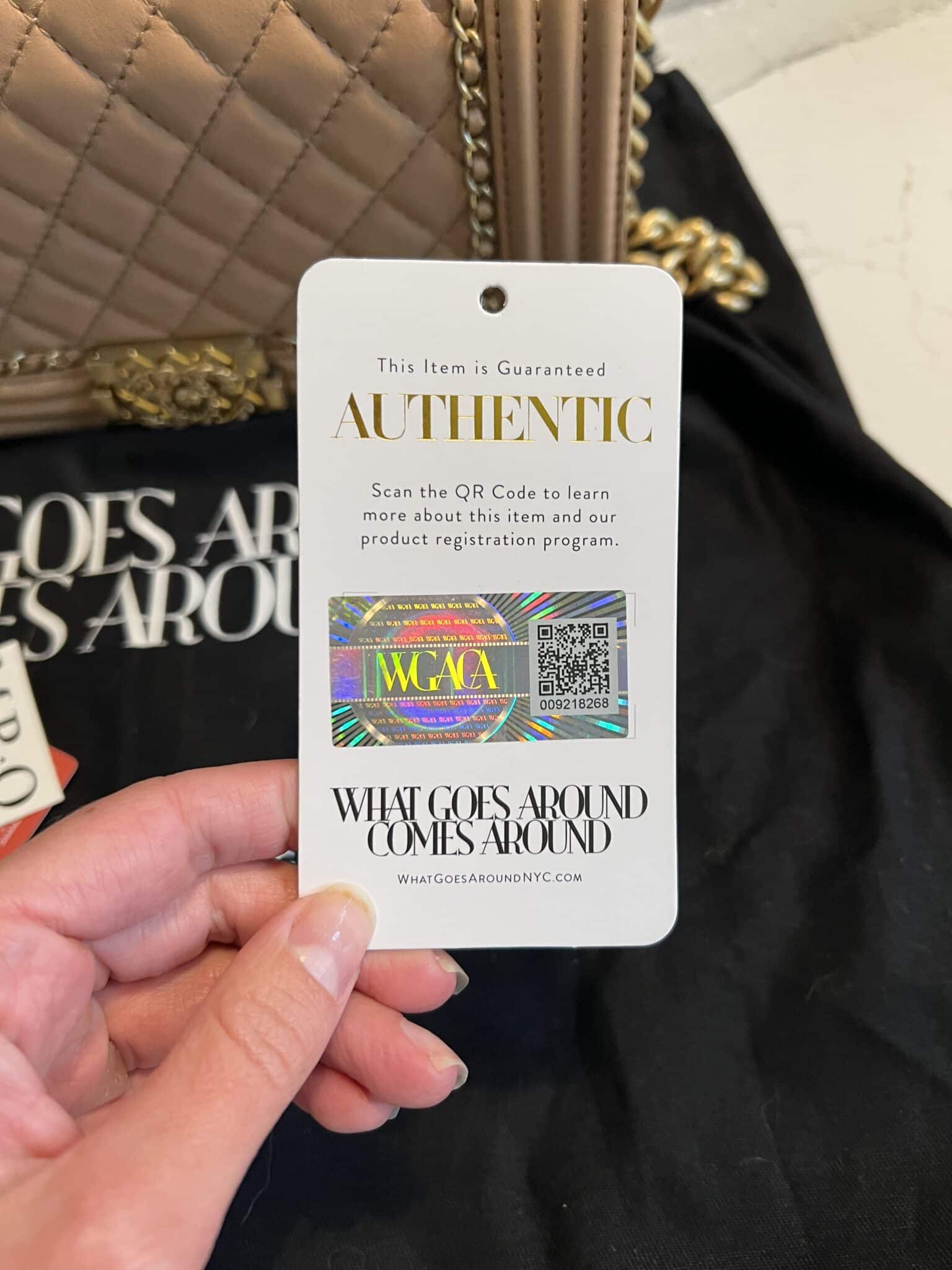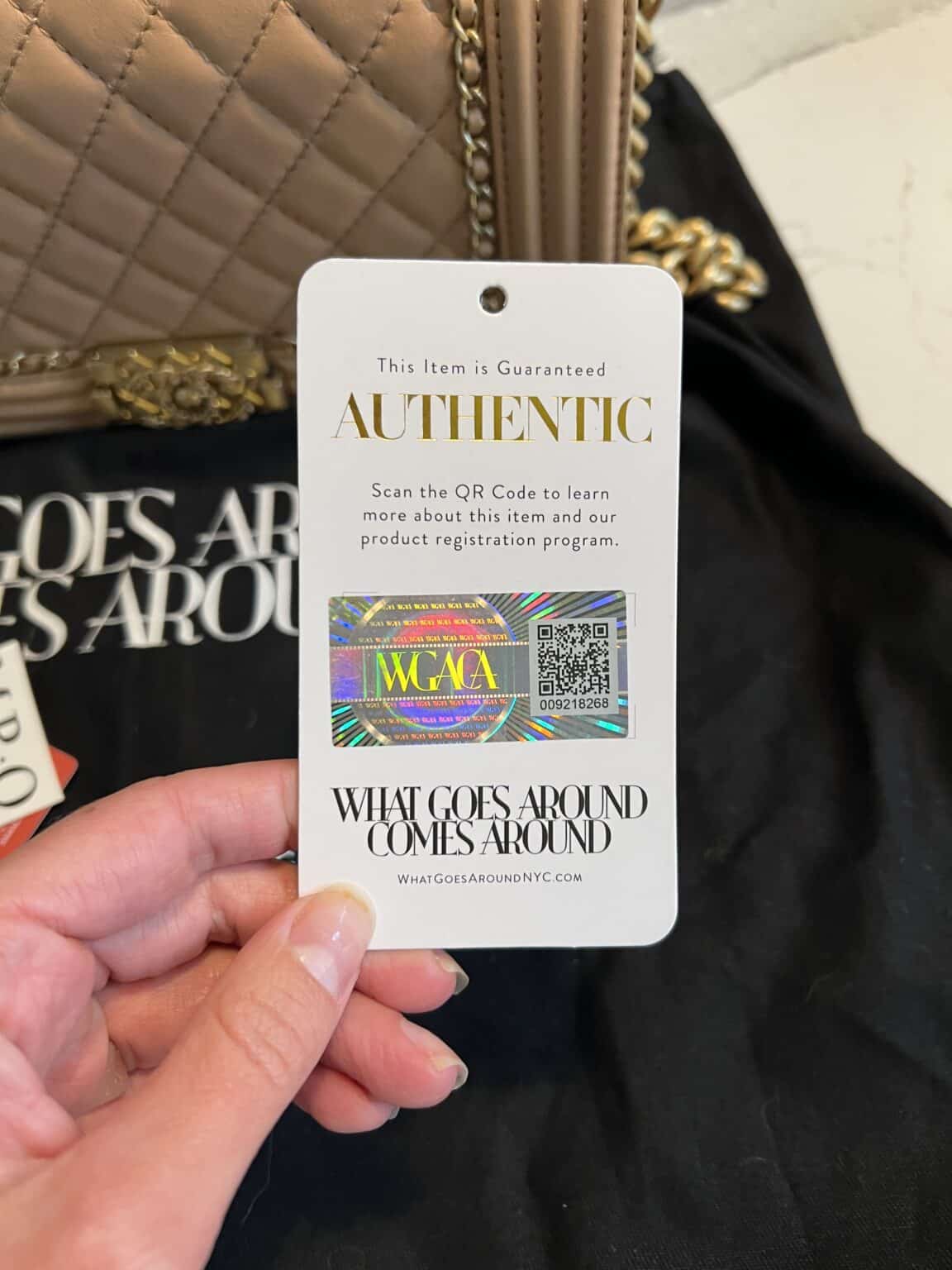 The package included my order receipt and a QR code I could scan to learn more about the bag and their product registration program.
This bag was listed in "excellent" condition by WGACA. It has some minor scuffing on the hardware and trim, but overall, it's still in fantastic condition. (And this wear and scuffing was listed in the product description.)
Overall, though, I am in love with this bag! I'm so excited it's mine.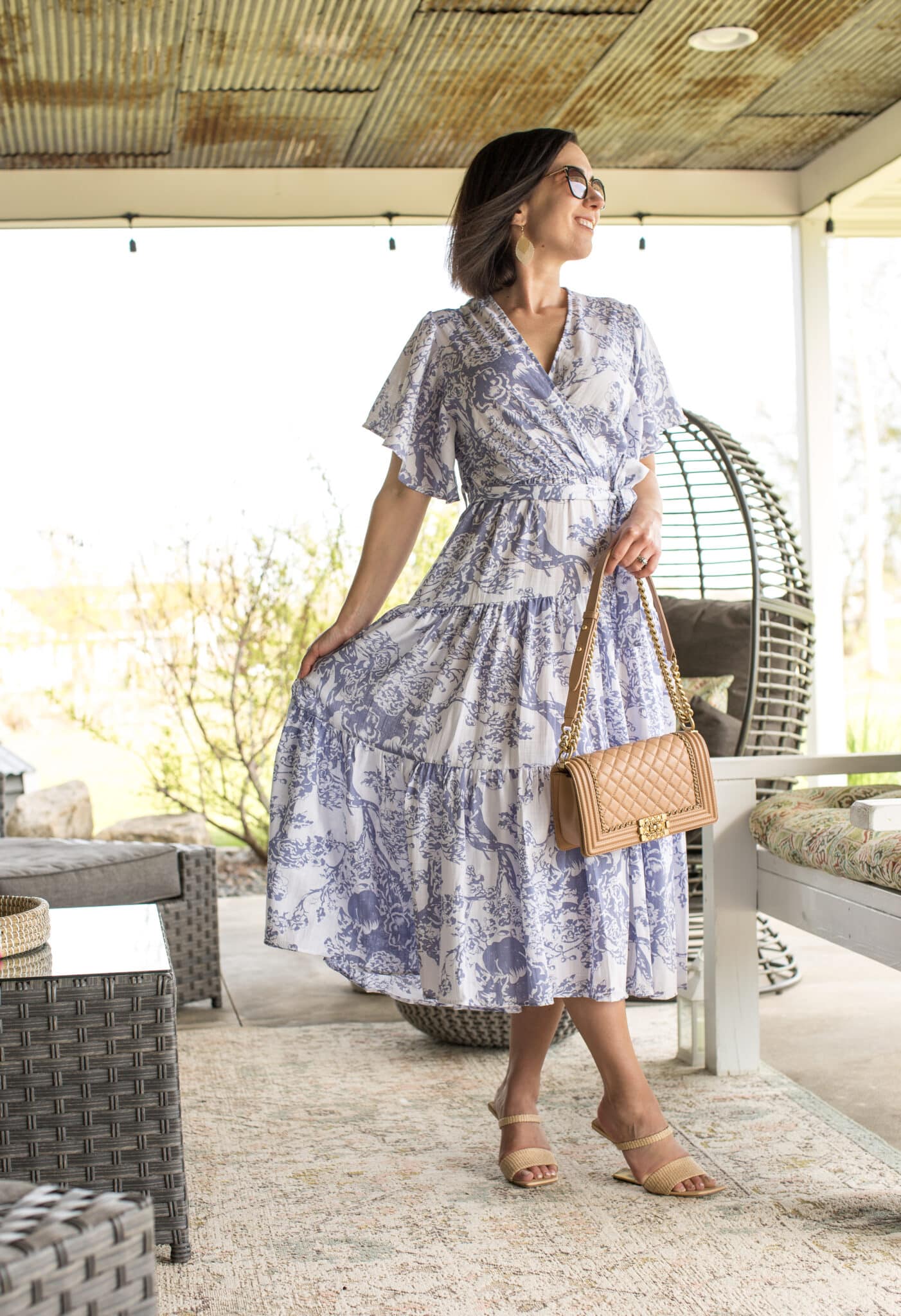 Does WGACA Sell Fakes?
Based on my research of Chanel bags, I wasn't able to find anything to suggest that this bag was fake. The quality of the stitching, hardware, and leather is incredible and is in line with what you should expect when buying a Chanel handbag. (See the photo gallery below.) It also has its serial number printed on the inside.
This article is a good comprehensive list of what to look for in a fake Chanel bag.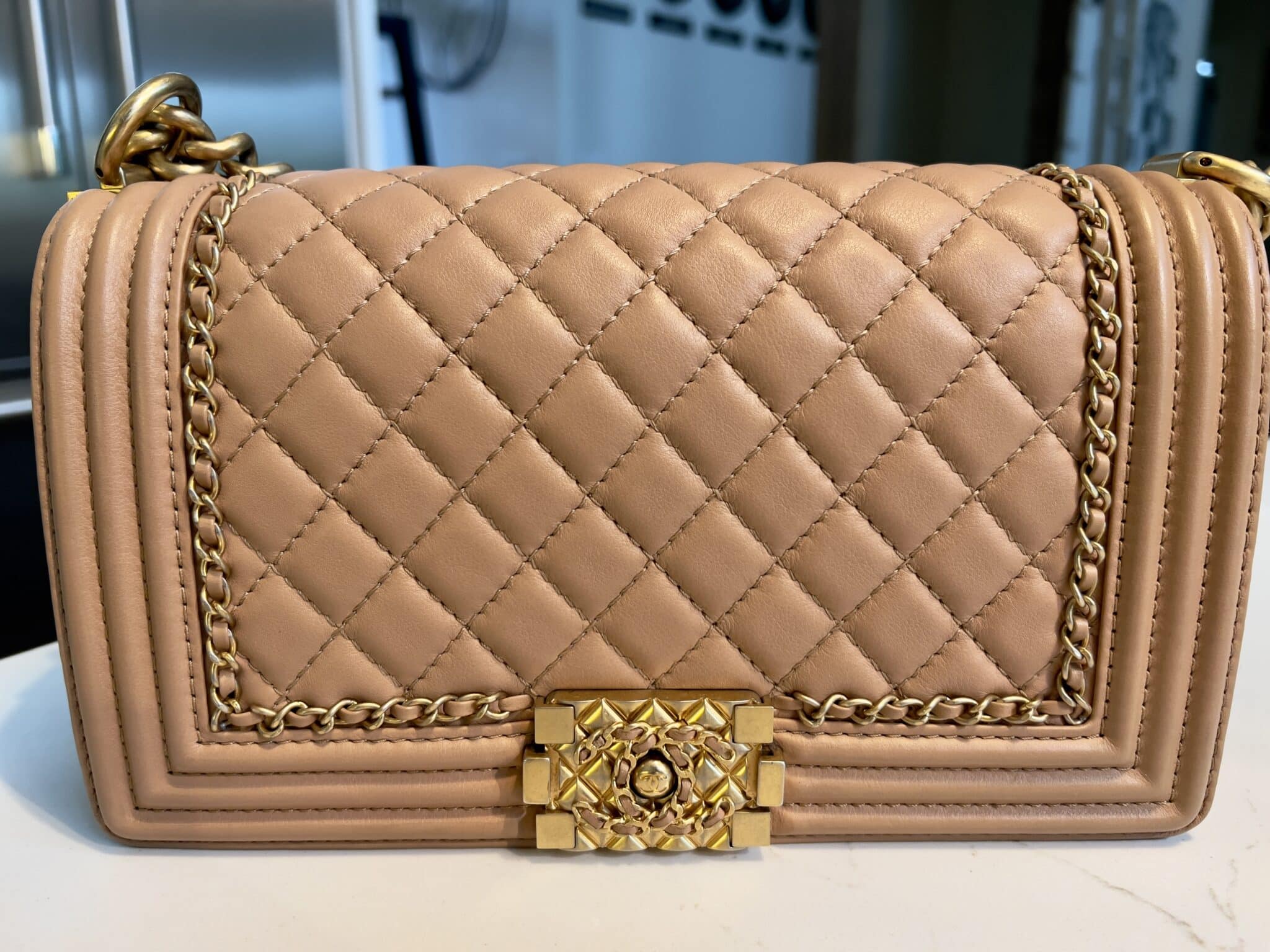 WGACA does have an authenticity guarantee with your purchase. They have quite an involved authentication process for each item that they sell.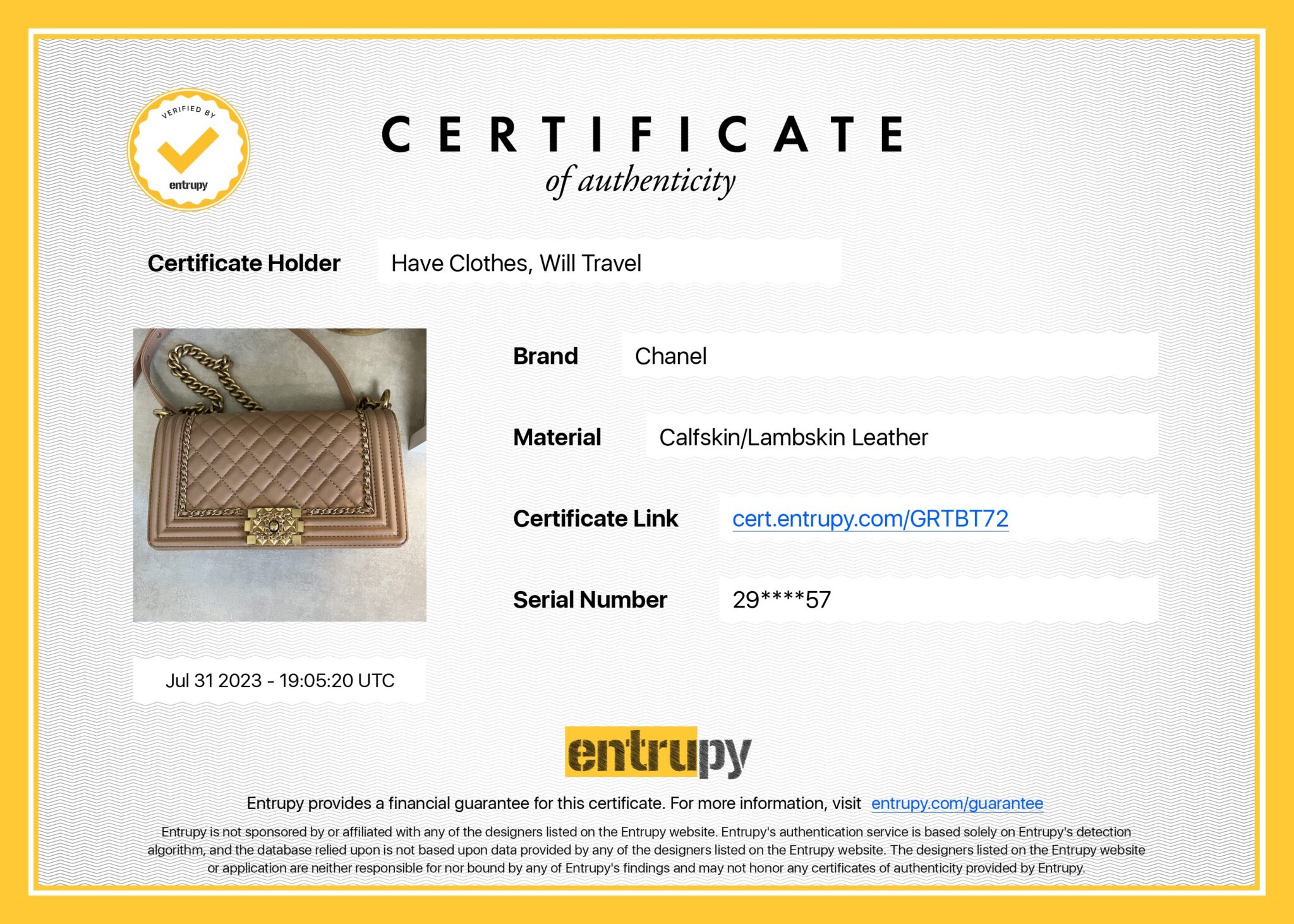 Update: I also independently verified the authenticity of my Chanel bag using Entrupy. So, I can say with confidence that What Goes Around Comes Around did not sell me a fake bag.
This article by Forbes does a good job of explaining Entrupy's verification process. I thought this would help anyone who was worried that WGACA was selling fakes.
WGACA online does also accept returns UNLESS it is a final sale item or you bought it in-store. Of course, the item must also be in the same condition in which it was delivered. You will have to reach out to [email protected] to initiate a return request within 7 days of receiving your order.
Bottom Line: Will I Shop on WGACA Again?
Yes, I would absolutely order from WGACA again if another bag catches my eye on their site. Overall, my experience was very positive with WGACA, and I adore my new-to-me Chanel bag.
I'm also interested in selling a YSL bag to WGACA. WGACA buys items outright instead of consigning them. You just have to send them a series of photos of the item to see if it is eligible. They are very transparent and upfront with their pricing, and you'll receive an estimated offer before you even ship the item. It seems like a much easier and more fair process than other vintage retailers. I will update this post once I work up the nerve to part with this YSL bag…
*Thank you to WGACA for partnering with me for this post. As always, all opinions are my own, and I am never compensated for a positive review.
Read next: 30+ Online Thrift Shops for the Best Secondhand Clothing & Accessories
Read next: Chanel Boy Bag Review: The Ultimate Guide to the Iconic Fashion Accessory