Honest Review of Passion Lilie's Fair Trade & Sustainable Dresses
Passion Lilie is a fair trade fashion brand that is based in New Orleans. They blend classic silhouettes with playful block prints to create pieces that are both timeless and effortless. Their clothing is designed with comfort in mind, plus each item is ethically handmade in small batches by craftspeople who are dedicated to preserving heritage techniques.
Now, this isn't the first time you've seen this ethical fashion brand on Have Clothes, Will Travel. Way back in 2016 I featured my first Passion Lilie dress on here – and I've been in love ever since! I still wear that dress ALL the time, and I'll show how well it's held up over the years in this post too.
However, this post will be specifically focusing on my new "Blue Peacocks Organic Jersey Dress," from its overall quality, sizing, price, and versatility. I'm also happy to answer any questions anyone has in the comments section at the end of this post.
Click here to check out the Passion Lilie website.
*Disclosure: some of these links are affiliate links. Meaning, if you click a link and make a purchase, Have Clothes, Will Travel gets a very small commission at no extra cost to you. Thank you for supporting the brands that make this blog possible!
Honest Review of Passion Lilie Dresses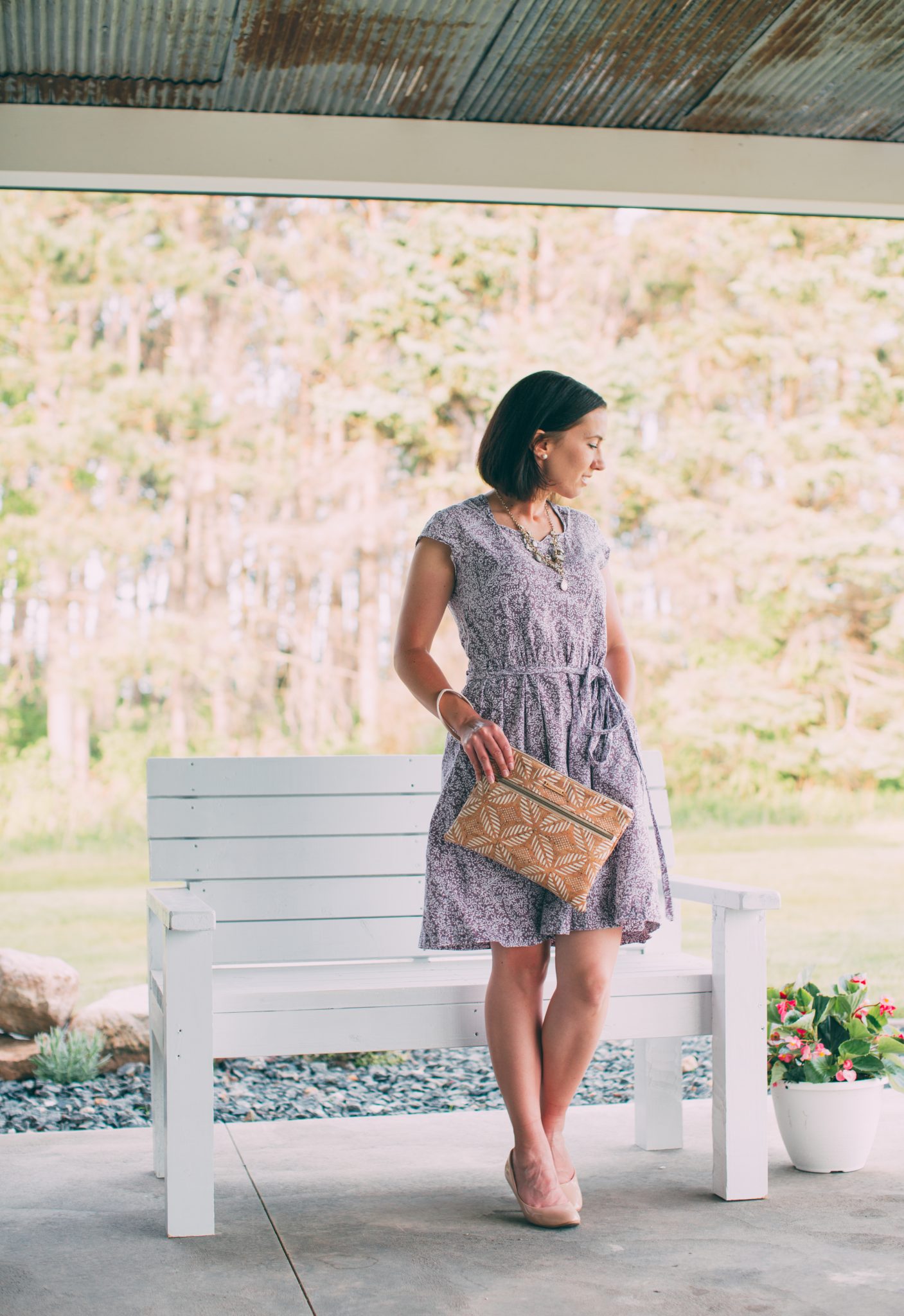 Passion Lilie Quality
As I mentioned at the beginning of the post, I've had my first Passion Lilie dress for 5 years now. When I lived in warm places, like Australia and Argentina, I was literally wearing and washing this dress on a weekly basis. Their dresses are SO comfortable and breathable in warm weather.
The photo above is a recent photo of my first Passion Lilie dress – and it is showing hardly any signs of wear! This is after wearing and washing it dozens and dozens of times. (I wash my dresses in the washing machine with cold water and line dry them.)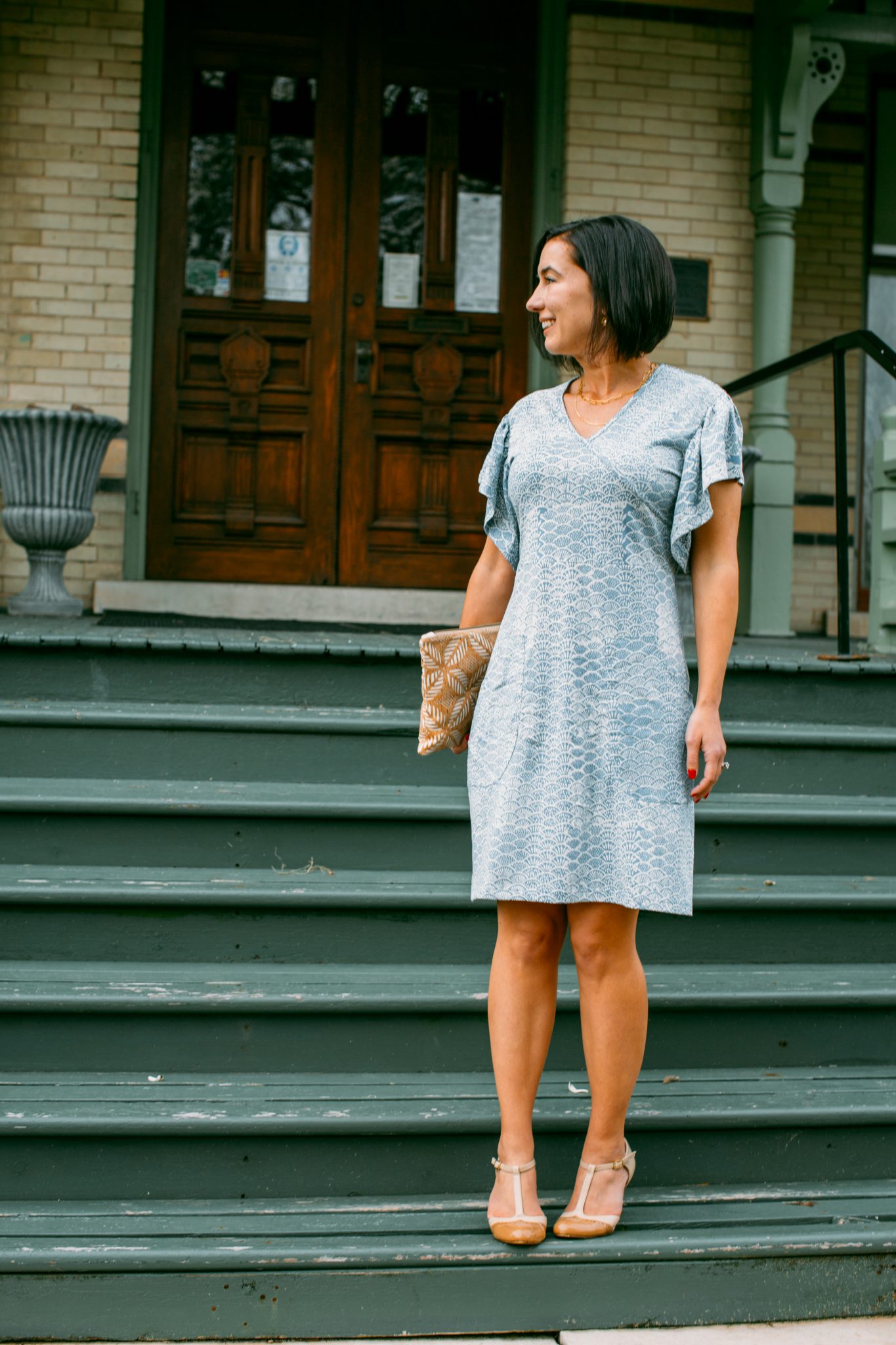 My newest Passion Lilie dress is just as high of quality too. I especially love the ruffle sleeves and large pockets this one has! It is also such a soft dress – incredibly comfortable to wear all day. (Heck, this dress is more comfortable than some of the loungewear I own.) I'm looking forward to getting many years of use out of this dress too!
Other key features worth noting about this dress:
It is hand block printed with organic dyes
Made from 100% GOTS certified organic jersey cotton
This dress is fairtrade & made in India
It's designed in New Orleans
Note: due to the handmade nature of these products, there may be a 5-10% shade variation from the picture of the garment to the actual product you receive.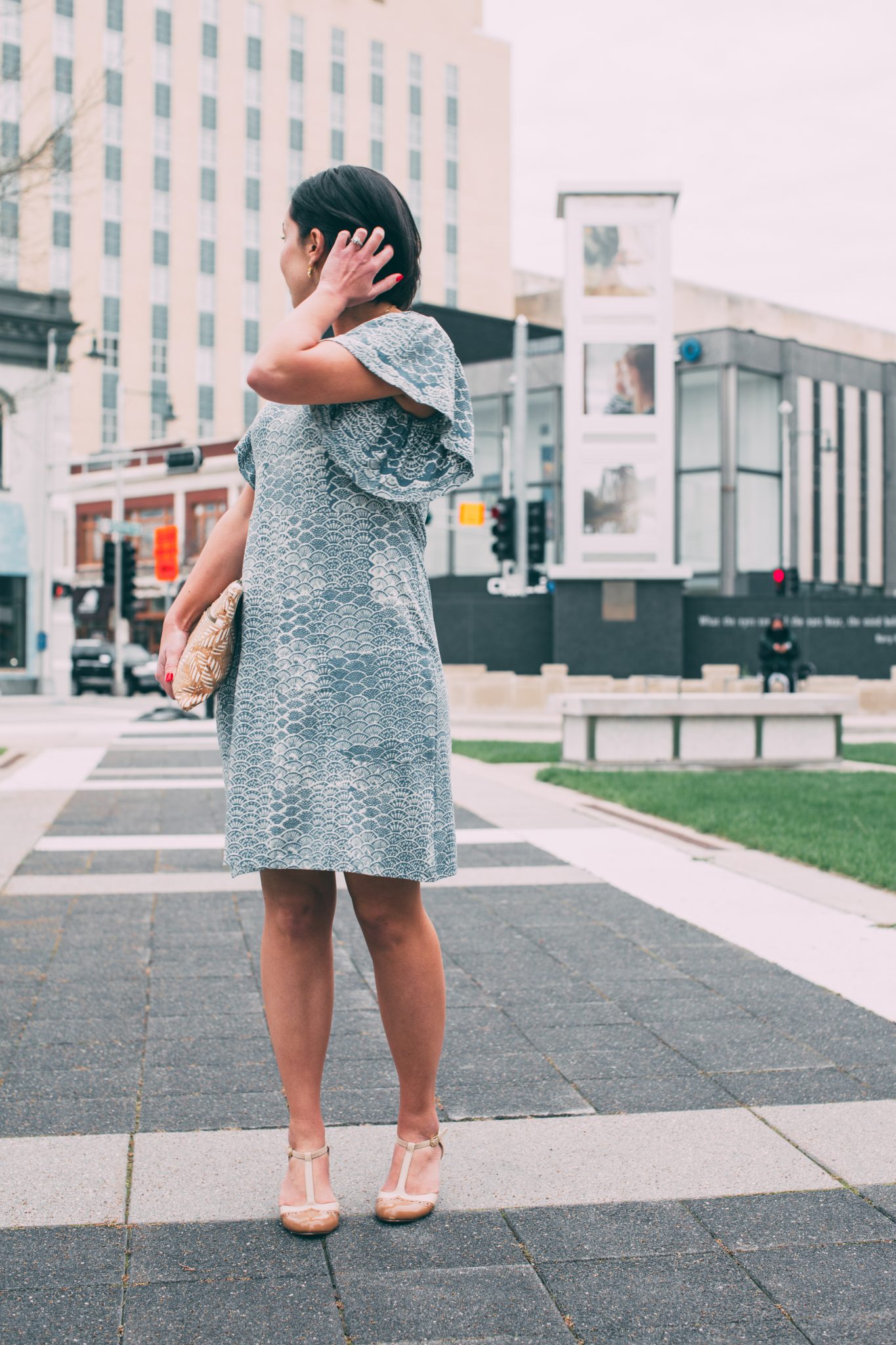 Passion Lilie Sizing
Passion Lilie offers sizes that range from XS-2X. My experience with their sizing is that it runs a little large. If you are in-between sizes, it's best to size down. Be sure to check the sizing chart for each dress too – it's on the last photo of the dresses on their website.
That being said, I had ordered my normal size medium in both dresses. I, personally, prefer the more relaxed and loose fit, as it makes for such COMFORTABLE dresses. It's also easy enough to pair a belt with them (if they don't already come with one), for a more fitted look on some occasions.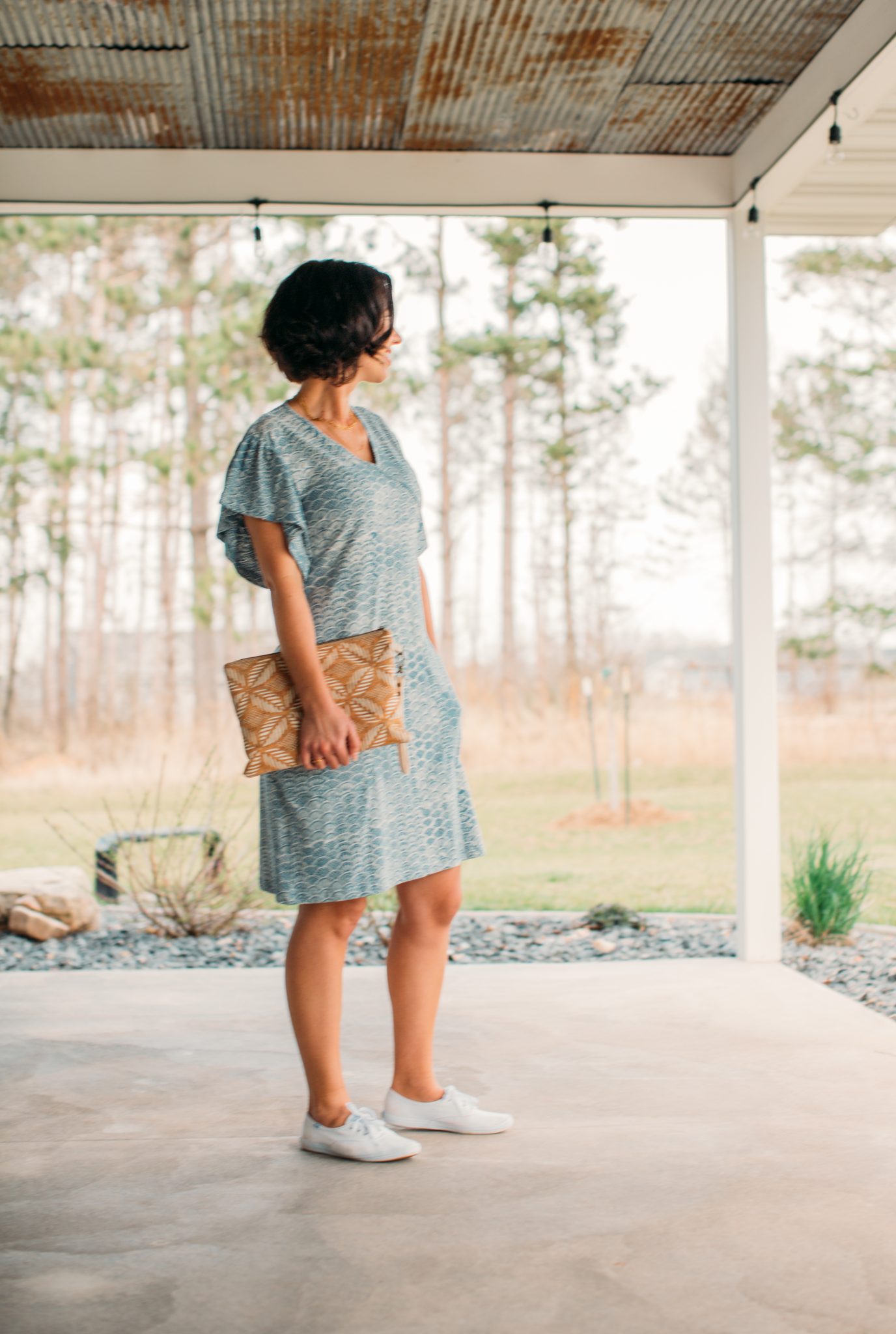 Versatility
In my opinion, my Passion Lilie dresses are incredibly versatile. They are easy enough to dress up with heels but also work great with sandals and sneakers. They're dressy enough to wear out for a date night, but casual enough to slip on for a day of running errands.
Click here to check out the Passion Lilie website.
Prices
Given that Passion Lilie is a brand committed to sustainability and paying their workers a fair wage, I think their prices are quite reasonable. Finding a dress that is made sustainably and ethically and is fairtrade… for less than $100, is a good deal, in my opinion. Plus, when you factor in the cost-per-wear of these dresses, you're really getting your money's worth! These are dresses that you will be wearing for many years to come, as they last forever AND they're classic in their styles and prints.
Plus, Passion Lilie has a great sale section, where you can pick up some of their dresses for up to $35 off! Click here to check out the sale section.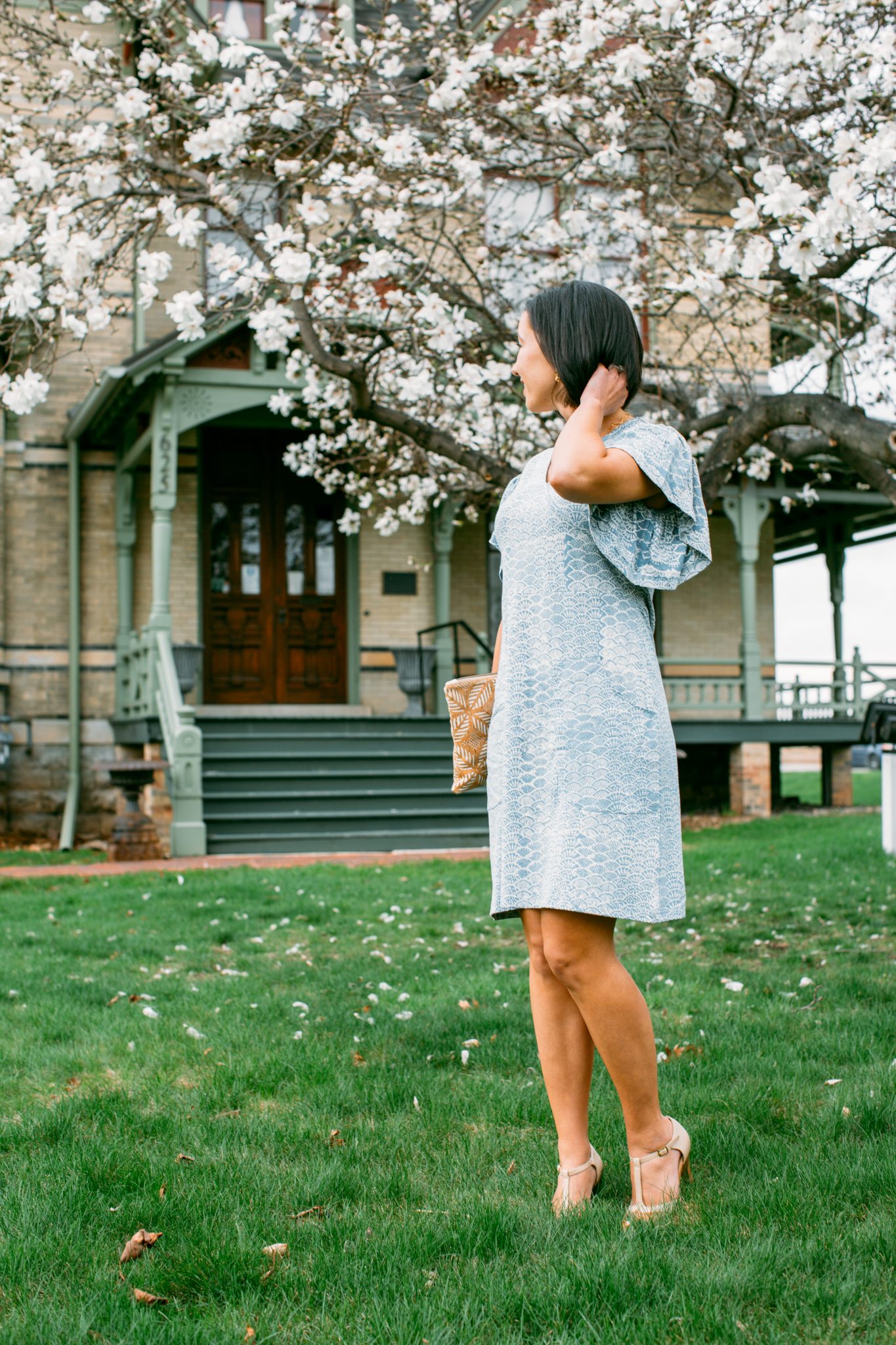 Shipping
Passion Lilie shipping rates will vary based on how much you spent on your order. They do also ship internationally. When I was living in Australia, my order took about 2 weeks to reach me. Now, that I'm back in the US, my order took less than a week to reach me.
Click here for an accurate breakdown of shipping prices for Passion Lilie.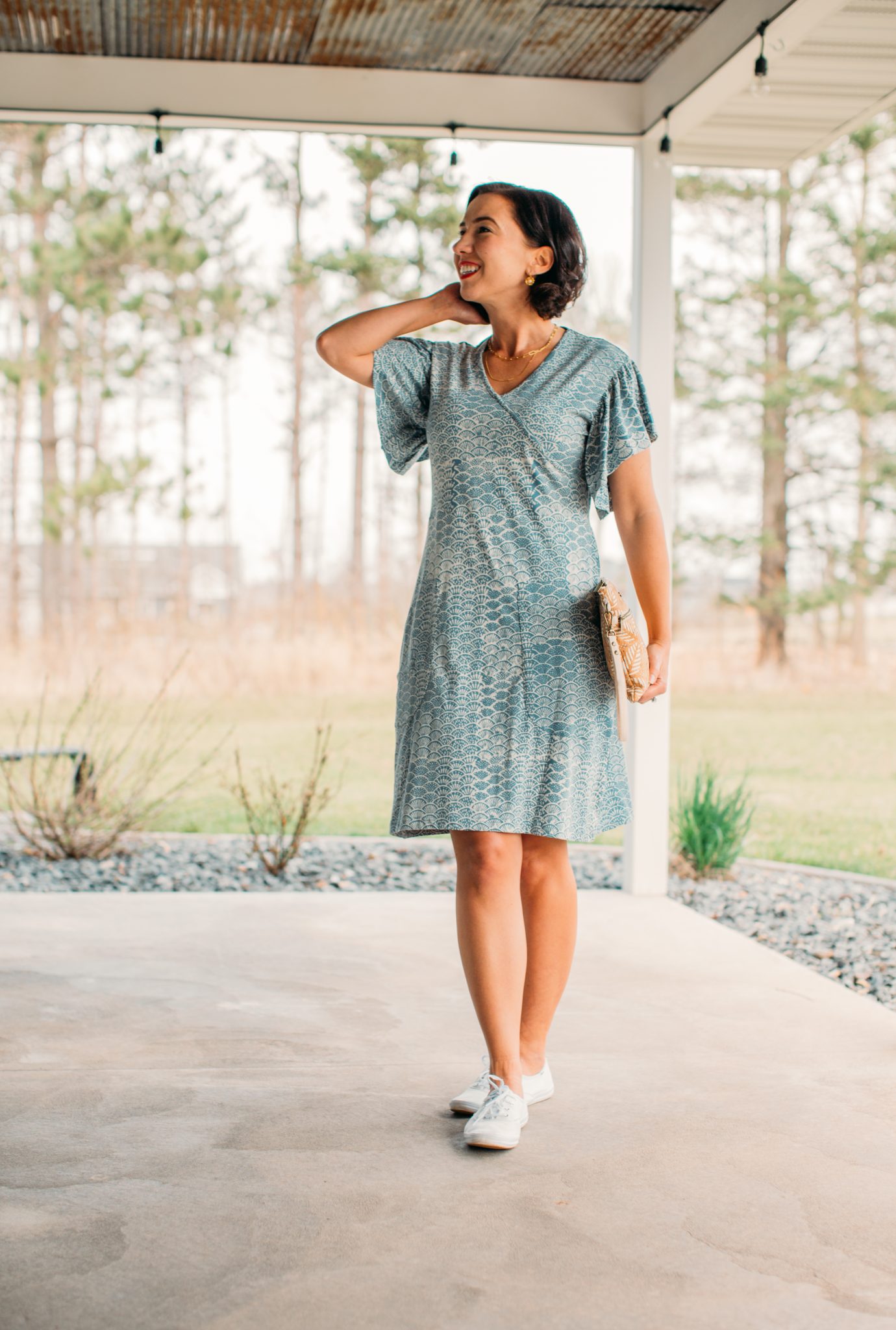 The Verdict on Passion Lilie Dresses
I am beyond impressed with the quality of my Passion Lilie dresses – especially for their prices! I also am very impressed with Passion Lilie's dedication to sustainability and fair trade. They are incredibly transparent in their business values and practices – which is also something I greatly appreciate. When you buy a Passion Lilie dress, you are not giving money to some faceless corporation. These purchases are funding exciting social initiatives (such as funding a training program for women interested in the apparel industry) and toward a company that pays its employees a fair wage with a safe and healthy working environment.
I can't recommend their dresses enough, and really hope this post encourages you to try them for yourself!
If anyone has any questions about Passion Lilie and their dresses, I'm happy to answer them in the questions section at the end of this post!
*Thank you to Passion Lilie for sponsoring this post. As always all opinions are my own, and I am never compensated for a positive review. I do, honestly, REALLY love these dresses!