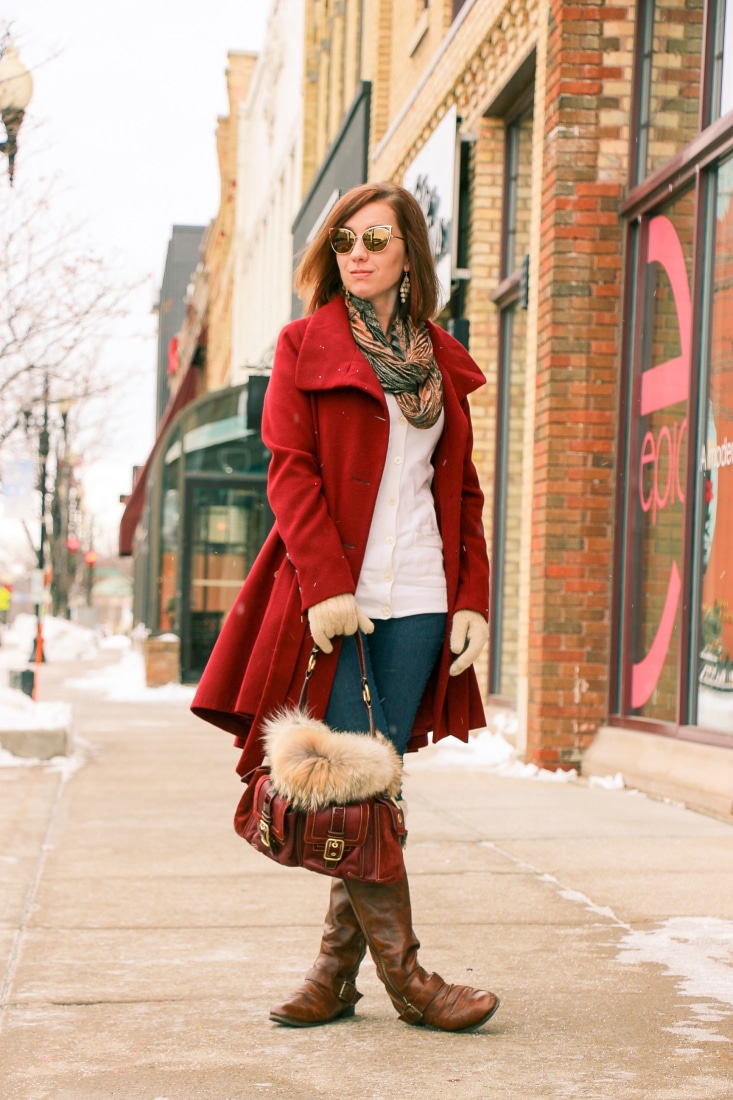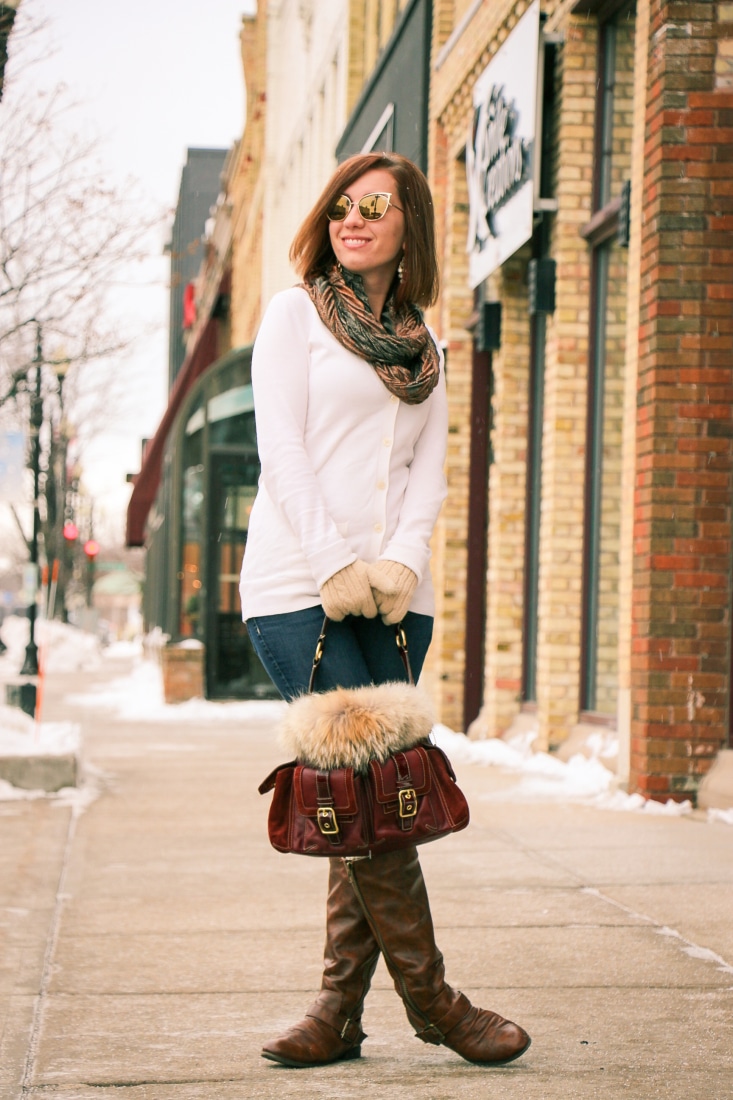 Shop the look:

Now that we are back in Wisconsin, my husband and I have been out and about visiting friends and family on a daily basis. It's so nice to see everyone again! But I'm not going to lie, I have not exactly adjusted to the cold weather here. Haha. I was a bit more used to the mild, 70ish degree weather of New Jersey than I care to admit. So, my outfits have been consisting of sweaters, scarves, mittens, boots, boot cuffs and warm coats…basically, anything comfy and warm! (I'll break out some dresses again soon – I swear!)
The outfit in this post has been my personal favorite over the past couple weeks, because this Old Navy cardigan is so soft, and it is nice and long. Plus, anytime I can break out boots and boot cuffs is a win in my book, too. I'm also a big fan of my mittens because, again, they're warm…and I can also use my phone when I have them on – yay!
You guys are also probably tired of hearing me proclaim my love for this Steve Madden coat…however, it is still the best coat ever. And it's so nice and warm! I do have to admit, though, that these darn buttons keep falling off no matter how many times I sew them on. (That's why it's not buttoned in the photos…I have given up for now. Haha.)
These outfit photos were taken right before I met up with my friend Ashlee and her husband Matt. We tried out a new brewery in Neenah called Lion's Tail Brewery. I'm a huge craft beer fan (IPAs in particular), so I'm always up for trying out a new brewery! This one just opened, and it still has some kinks to work out (and only has 2 of their own brews at the moment), but it was still a fun time (and I enjoyed the other breweries they had on tap). I also loved how they had board & card games for you to use at the tables. Trying new beer and playing board games is a fantastic idea, in my opinion!
How was everyone else's weekend? And what's your favorite cozy outfit? Let me know in the comments!
Where to find it:
Coat: ModCloth
Cardigan: Old Navy (Similar here)
Scarf: Target (similar)
Purse: Coach from Ebay
Boot cuffs: Etsy
Boots: Payless (Similar here)
Sunglasses: Quay (Similar)
Gloves: Amazon