10 Wardrobe Essentials For Keen Travelers
Guest Post by Francesca Russo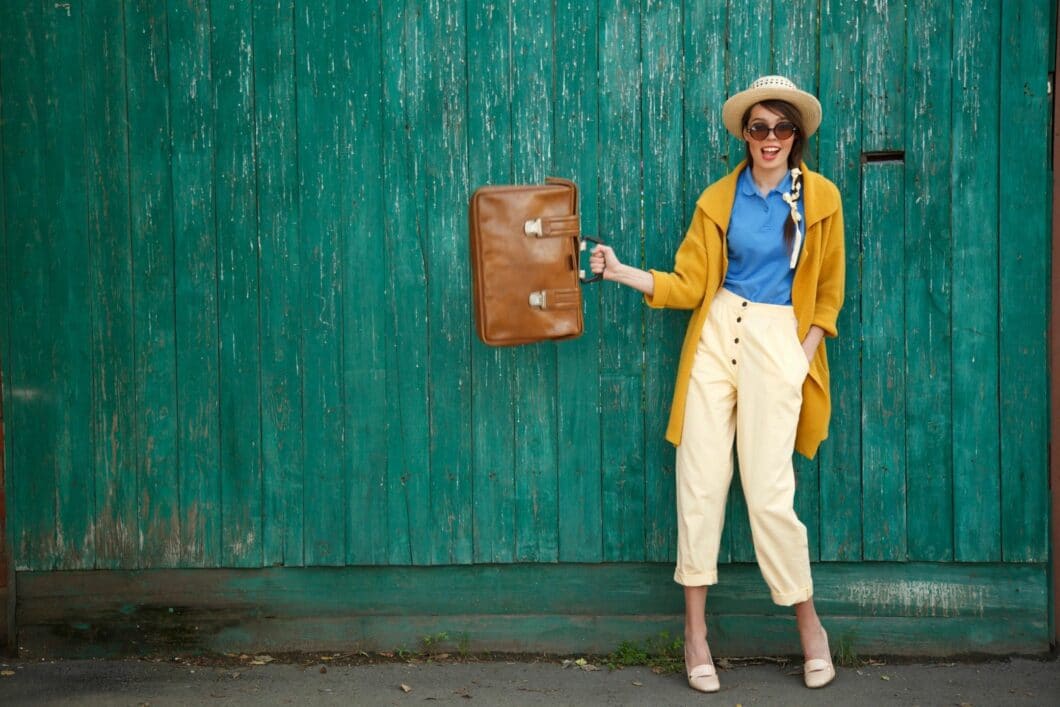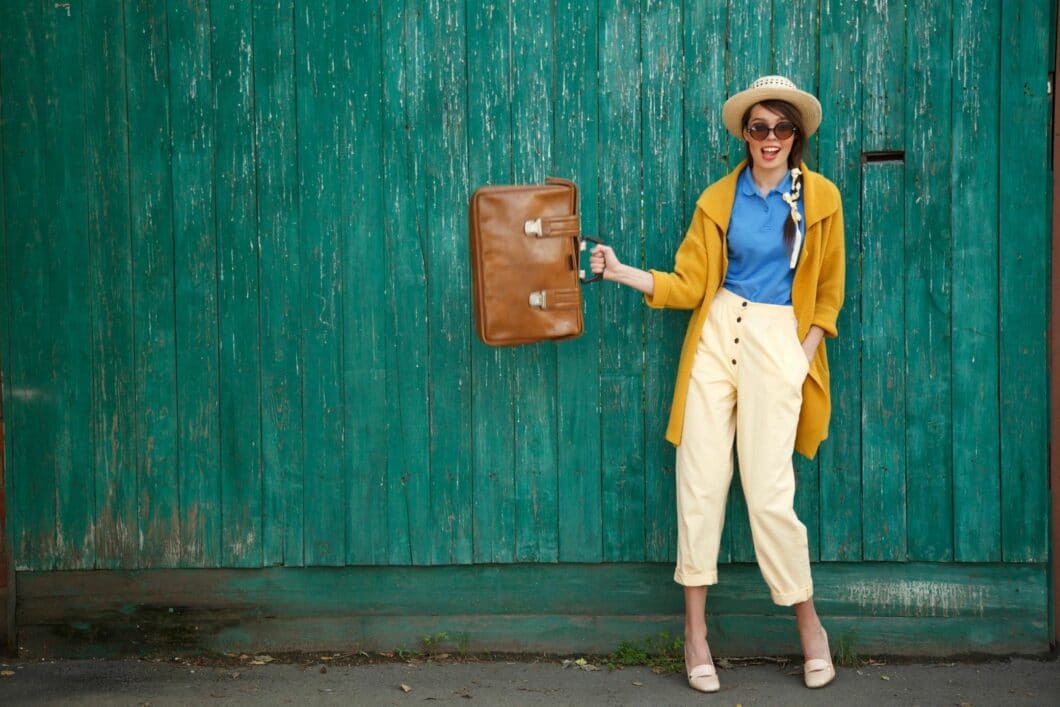 Traveling is always an exhilarating experience. It's the perfect time for enjoying life, new impressions, sweet memories and nice meetings. However, the preparation for the trip may be hectic and challenging sometimes. Each woman wants to feel comfortable because comfort is the key. She also wants to look chic and stylish. So, here is my list of 10 wardrobe essentials for traveling. With them, you will always be ready to make up a casual or festive look.
What Kind Of Clothes Can You Wear While Traveling?
Your needs while traveling are pretty different from your needs at home and before each trip, your wardrobe needs rotation. Regardless of the aim of the trip, you should remember that your wardrobe should be comfortable, simple and it should have a great combinability. If you wonder what kind of clothes to wear while traveling, you should consider some of these factors first:
*Think about the weather
If the weather is hot and humid, then choose clothes for summer. Go for lightweight cardigans, shorts, sandals, tank tops, sleeveless blouses. But if it is chilly and rainy, opt something, which will keep you warm. Consider leather and denim jackets, skinnies, sneakers, sweaters, and turtlenecks.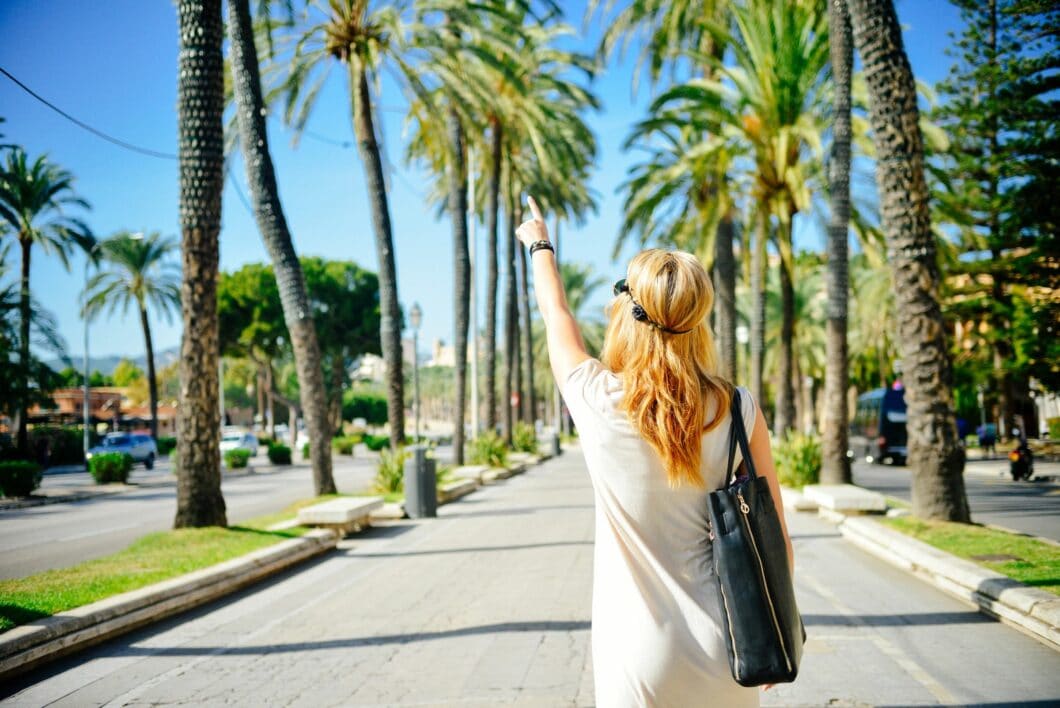 *Look at what the locals wear
If you want something beyond a typical tourist look and want to blend in the local style, check out the street fashion. Follow the trends, but make sure that they work well with your wardrobe items and flatter your appearance.
*Examine your itinerary
If you know the activities you'll be involved in, it will help you to pick up the appropriate clothes. Make sure that you have sportswear if you are going to raft down the river, official attire if you attend a religious ceremony, and casual clothes for walks.
*Take the items you wore over and over again the last time you traveled
This tip may sound odd, but in fact, it is very helpful. If you noticed that there is a pair of your favorite sandals, shorts or tees, which were really helpful during the last trip, take them with you.
10 Wardrobe Essentials For Keen Travelers
Your clothes for traveling are extremely important because if you feel confident and comfortable, you are in a perfect mood. You can enjoy your time and you don't focus on your look. Here is the list of ten travel wardrobe essentials for keen travelers.
1.) Comfortable Shoes

Yes, certainly, you will walk a lot while traveling. That is why you should wear comfortable shoes of a high quality. You may take two types of shoes with you. Sandals are a go-to variant when you should look elegant and classy. They should have a perfect fit for you, be made of a pleasant material and be stylish.

Also, sneakers are the must have for those, who travel a lot. They should be breathable, have a mesh upper, a comfortable insole and a rubber outsole, which gives both comfort and a good grip. These shoes are universal as they work perfectly with jeans, pants, midi skirts, maxi dresses and sundresses. Besides, if it is necessary, they may be worn both in the sunny and chilly weather. Here are some styling options for you:
*Wear black flats or sandals with navy blue pants and a beige baggy sweater. This look is both comfortable and stylish.
*Opt for a midi skirt, a blouse, wear sandals and add a statement necklace. This outfit may be both casual and festive.
*If you don't have the opportunity to change clothes after the flight, don't despair! Wear a dress with sandals and throw the jacket over the shoulders if you feel cold. If it is necessary, you may take off the jacket later.
*Sneakers may be worn with jeans, pants, skirts, shorts, and dresses. You may wear sneakers, denim pants, tuck a denim shirt into them. Or just wear a plain tee, shorts or the skirt and choose sneakers as your footwear.
2.) A Tee

This is the basic item, which should be on your packing list, regardless the location and the duration of your trip. A plain and comfortable tee is perfect for a variety of occasions, it is wrinkle-free and may become the core of any look. Here are styling options:
*Wear a baggy gray tee atop a crop top and black skinnies. This contrast will look alluring. Add a statement necklace and the bag to make the look complete.
*A plain white tee works well with a simple black mini skirt. The waistline should be emphasized because then you'll get an hourglass figure.
*If you like an urban style, wear jeans with ankle boots, a white tee and a cardigan of a subtle shade.
3.) A Cardigan

A cardigan is a necessity for keen travelers. It keeps you warm during the flight, protects from the wind and rain, makes the outfit look sophisticated and may be easily taken off if you need it. Try to choose cardigans of natural fabrics such as cotton, wool or cashmere as they are comfortable and functional. You may style this item in a variety of ways:
*Wear a lace top with jeans, combine them with ankle boots and add a knitted cardigan. This combination of textures and colors will look stylish.
*A blanket scarf is a must-have if you travel to the country with a cold climate. It may be worn with a sweater, a cardigan, and denim pants. Layers always make the overall look complicated and attractive.
*A dress and a cardigan are a perfect combination for a cold evening!
4.) Stretchy Leggings

Stretchy leggings are perfect for walks and for the flight as they allow you to move in any direction without feeling any discomfort. However, if you think that black leggings are too plain for you, go for more complicated variants, which may be combined with many pieces. Here are some examples:
*Fleece leggings are perfect for a chilly weather. Choose leggings of a bright color: burgundy, emerald green, navy blue, knee high boots, an oversized sweater and a plaid scarf.
*Faux leather leggings of a black color are a perfect item for the total black look. They are slimming, hide stains and look perfect with almost anything!
*Blue leggings with a gray tee, a checkered shirt atop are a go-to variant if your trip lasts more than 24 hours.
*Leggings of any color with zipper details will look attractive and with them, you may create a festive look.
5.) Maxi Skirts And Maxi Dresses

Maxi skirts and maxi dresses will never go out of style and they are super functional for travelers. They may be worn with sandals, boots, sneakers, flip flops. Also, they may be dressed up in various ways: with a denim jacket, a cardigan, a loose blazer. Think out of the box and add a zest to the look with a maxi dress or a skirt. Here are some tips:
*Wear a maxi dress and shorts under the dress, it will look nice. Add sandals to put an accent on your legs. This outfit is perfect for a hot weather.
*The maxi skirt is more comfortable than the pants, it is lightweight and keeps everything covered. Play with colors and wear a red maxi dress with a gray shirt.
*A floral maxi dress with a hat and flats creates a casual outfit.
*A pleated or striped maxi skirt with a denim jacket and a short top is a traditional outfit for women. It is feminine, romantic and comfortable.
6.) Rain Gear

It doesn't matter where you are headed, rain gear is something you should always have. The heavy storm may come out of nowhere or you may visit the waterfall and you need the item, which will protect you from the rain and keep you warm. Here are some options:
*Equip yourself with a rain jacket of a vivid color: yellow, pink, blue. It will protect you and cheer you up even if the weather is bad.
*A poncho is also an option. Wear it atop the sweater and flannel shirt if it is too windy and cold or atop a denim blouse
7.) Shorts

Shorts are something, the traveler can't live without. They are a go-to variant for any trip and any occasion. Shorts are perfect clothes for summer, but they may be worn in the fall also. They may be made of cotton, denim, viscose and they may be of different colors, lengths and have different additional details. Here is the guide how you can wear shorts while traveling:
*Denim shorts with a striped blouse make up a perfect summer look.
*Wear polka dot shorts with black tights. The color spectrum should be almost the same because then your legs will be visually longer. Add flats or boots, a pullover, the hat of the matching color and the complicated outfit is ready.
*Linen shorts of any color and a lace top will make you feel comfortable and your look will be more feminine and romantic.
*Baggy T-shirts with shorts may create a relaxed outfit and hide some extra pounds.
*If you wear shorts of a solid color: black, white, red, wear heels and a blouse, this look will be great for the night out.
8.) A Blanket Scarf

Regardless the destination, the blanket scarf is always useful. It may be made of wool or cotton, have an intricate pattern or be plain, it is up to you to decide. Actually, the blanket scarf is very functional: you may wrap yourself when you want to sleep on the plane or at the airport, cover the legs if it is chilly, fold the scarf and use it instead of the pillow. On top of that, the blanket scarf works well with all basic items. This wardrobe essential may be styled in many ways:
*Wear a midi denim dress and wrap the scarf around the neck. It will add texture and colors to the look.
*Wear your favorite jeans, a sweater, sneakers and wrap the scarf around the body so that it resembles a poncho. Then emphasize the waistline with the help of the elegant belt.
*A plain midi dress is a basic item, which you can adorn with interesting details. Thus, combine a beige midi dress with red flats and add a blanket scarf with an interesting pattern.
9.) Wide-leg Pants

Pants should be the part of your capsule wardrobe, especially, when you are traveling. Don't choose only one kind of pants because it may be challenging to create versatile looks. Thereby, you may go for skinnies, which work well everywhere and with everything, but it may be problematic to wear them in hot countries, so you need an alternative. The option is wide-leg pants.
They may be striped or monophonic. They are a perfect option for those, who aren't keen on skirts but want a breeze around the legs. These pants are cool, floaty, and cover everything. Here are some ways how you can wear them:
*Wear striped wide-leg pants with a lace top if you are going to attend a party.
*Wedges, wide-leg pants of a pale pink color, a black top, and a hat make up a perfect holiday look. It is simple but elegant.
*Wear a black and white look: black ankle-length pants, a loose white tee, and flats. It is perfect if you want to walk much, but in the meantime, want to look feminine and stylish.
*A floral print on these pants looks offbeat. So if you wear them with a white sleeveless blouse and add a statement necklace, you will look like a queen even on a trip!
10.) A Denim Jacket

A denim jacket is one of the necessities of the capsule wardrobe for a keen traveler. It is stylish, functional, may be layered and doesn't need much space in your luggage. Go for denim jackets of any color because any of them looks nice. You may wear it in many ways:
*Choose your black leggings, wear a white blouse with long sleeves and put a denim jacket atop of it. The outfit is chic, comfortable and fits any weather.
*A lightweight dress with a short denim jacket and statement accessories will make up a perfect ensemble.
*A long denim jacket with a dress and sandals or sneakers will keep you warm, but in the meantime, will make the outfit more sophisticated.
Choose wisely which outerwear to take, pack quality tees, dresses, skirts, and pants and don't forget to top off the look with a scarf. Then, your travel wardrobe will remain functional and chic!
Thank you so much for writing this guest post, Francesca! To my regular readers, as a reminder, I am still on vacation in Peru (on a food tour in Lima as we speak!) and then will be heading to Atlanta tomorrow! You can follow on Snapchat & Instastories if you're interested!
Links ? la Mode, September 7th