50+ Fun Things to Do in Curaçao in 2023 for an Epic Vacation
Searching for incredible things to do in Curaçao? Look no further! Whether you're looking for quick and easy cruise ship excursions, to getting off the beaten path, this post has a little something for everyone who is planning to visit the delightful island of Curaçao!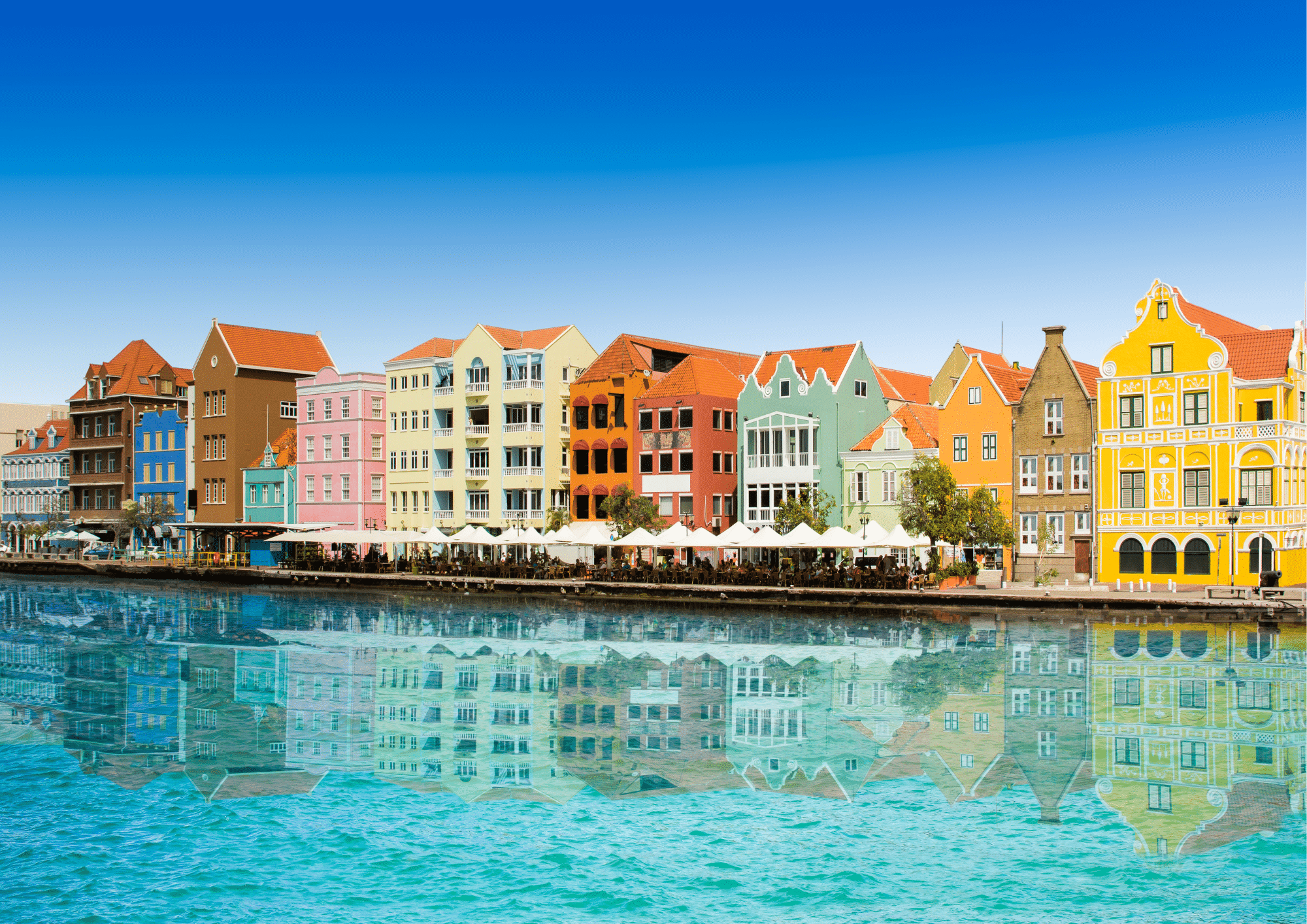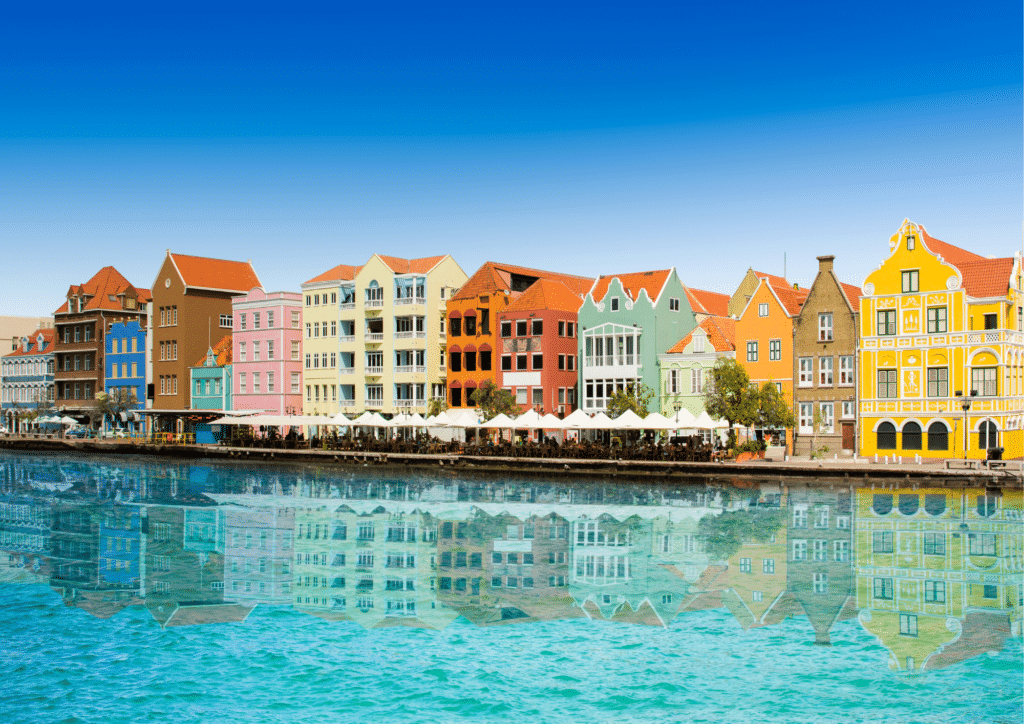 Curaçao is a slice of Europe set in a Caribbean paradise. It makes up one of the ABC Islands with Aruba and Bonaire stretched out to either side of it. It's a vibrant and picturesque island offering visitors the best of both worlds with its alluring turquoise waters, white sand beaches, and rich colonial history. A frolic through its pastel-colored (not to mention Instagrammable) Dutch architecture is sure to fill up your senses, meanwhile, its multi-acre national parks and cacti-studded mountains are set against a swoon-worthy backdrop of crystal-clear beaches.
In Curaçao, there's no shortage of sunny weather, paradise-like waters, fantastic food, and diverse landscapes; you'll have plenty of chances to take it all in with fellow outdoor enthusiasts and adventure seekers through diving and island tours.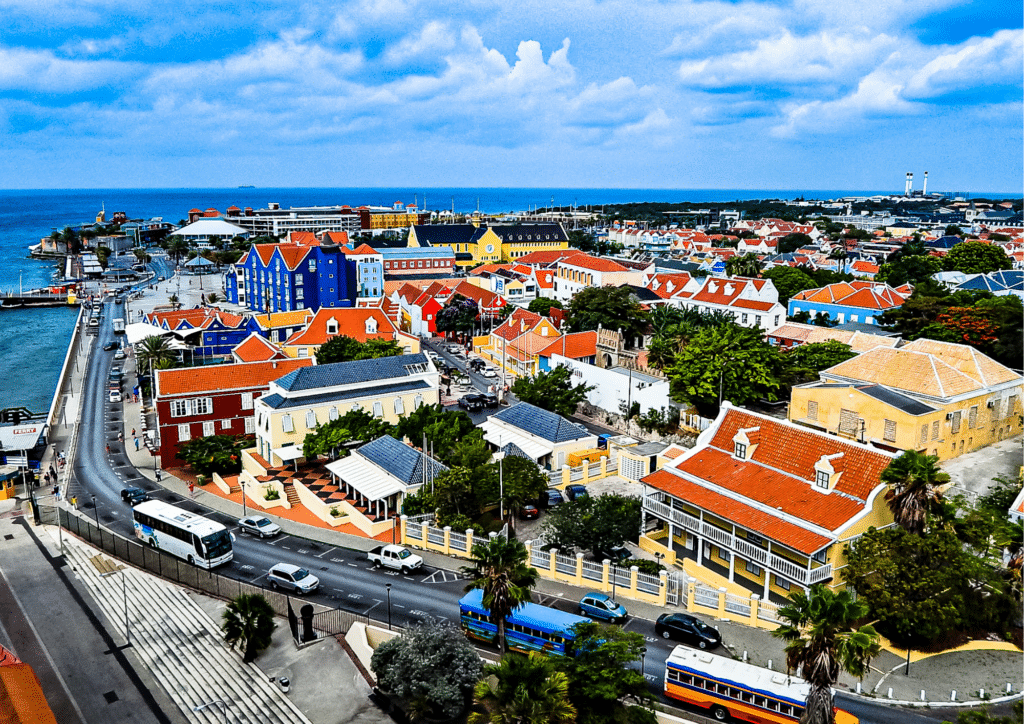 How to Get Around Curaçao
The easiest way to get around Curaçao is by renting a car. Traffic is really not too bad here, and the roads are fine! You will also drive on the right side of the road, as you do in the United States. If you are not used to driving stick, though, be sure to confirm with your car rental agency that you have rented an automatic. Many of the car rentals are sticks shift.
If you do not want to rent a car, you can also take tours (the cruise portion of this list will have tour options listed as well) or you can hire a taxi. Uber does NOT work in Curaçao. However, the app 24-7 Taxi is similar to Uber and is what the majority of cab drivers use in Curaçao.
Public transport in Curacao is quite limited.
This post begins with the best things to do in Curaçao, which are easiest for cruise ship passengers and ends with activities that are easier to do if you rent a car. Of course, the cruise ship excursions are great for those who have more time on the island as well! I was recently here for a couple of weeks and did several of the cruise excursions and loved them!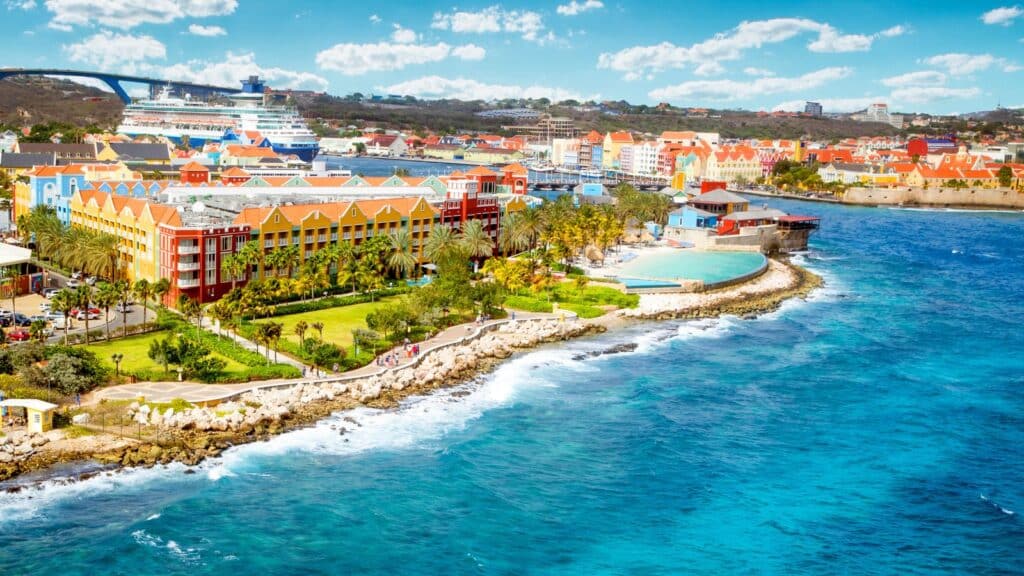 Things To Do in Curaçao for Cruise Ship Passengers
Bon Bini, cruisers! As a paradise island that holds many charms, you can simply relax or go for an adrenaline-pumping adventure anywhere in Curaçao. The cruise port of this majestic Dutch Caribbean Island is at the southern point in Willemstad, and depending on the size of the vessel, cruise ships can either dock at the mega pier or small cruise terminal located on the opposite sides of the Sint Anna inlet. To help you prepare, here are some of the best activities to try if you're visiting Curaçao on a cruise. (These are also great options for non-cruisers too!) Almost all of these activities will provide transportation from the cruise ship or be relatively easy to get to from the cruise ship terminal.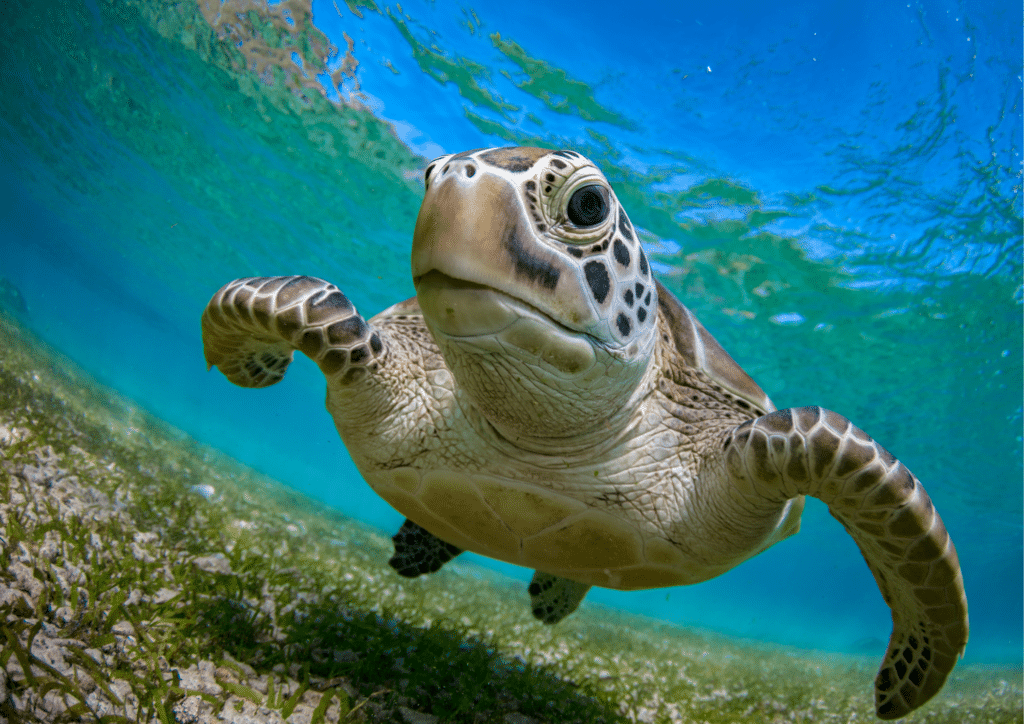 Snorkel with Sea Turtles
This is a must-do in Curaçao! This half-day guided tour lets you swim up close with these gentle creatures in the calm waters of Playa Grandi, or you can watch them swim while you're relaxing at the pier. Turtles are drawn to this beach because of the daily fishing activity of local fishermen. The water is crystal clear and makes for fantastic snorkeling and photos. Don't forget your Go-Pro!
Cruise pick-up/drop-off, use of snorkeling gear, a local guide, water, and transportation are included in the tour. If you have time, you'll also head to the nearby Flamingo Sanctuary to see the pink birds in their natural habitat.
This was my favorite tour I did while in Curacao. I highly recommend it! Just note that to use the bathroom at the beach, you must pay $1. So, bring cash!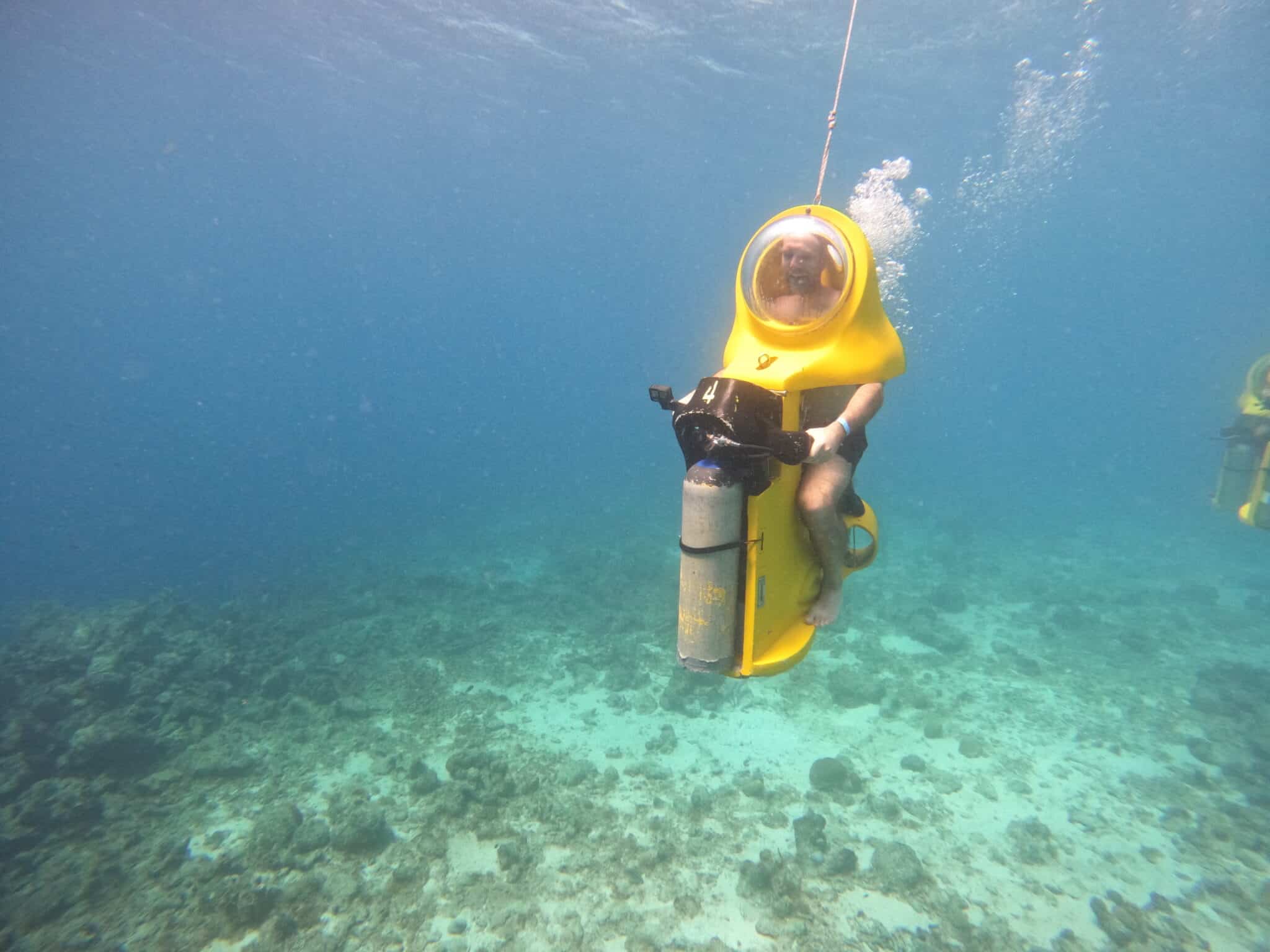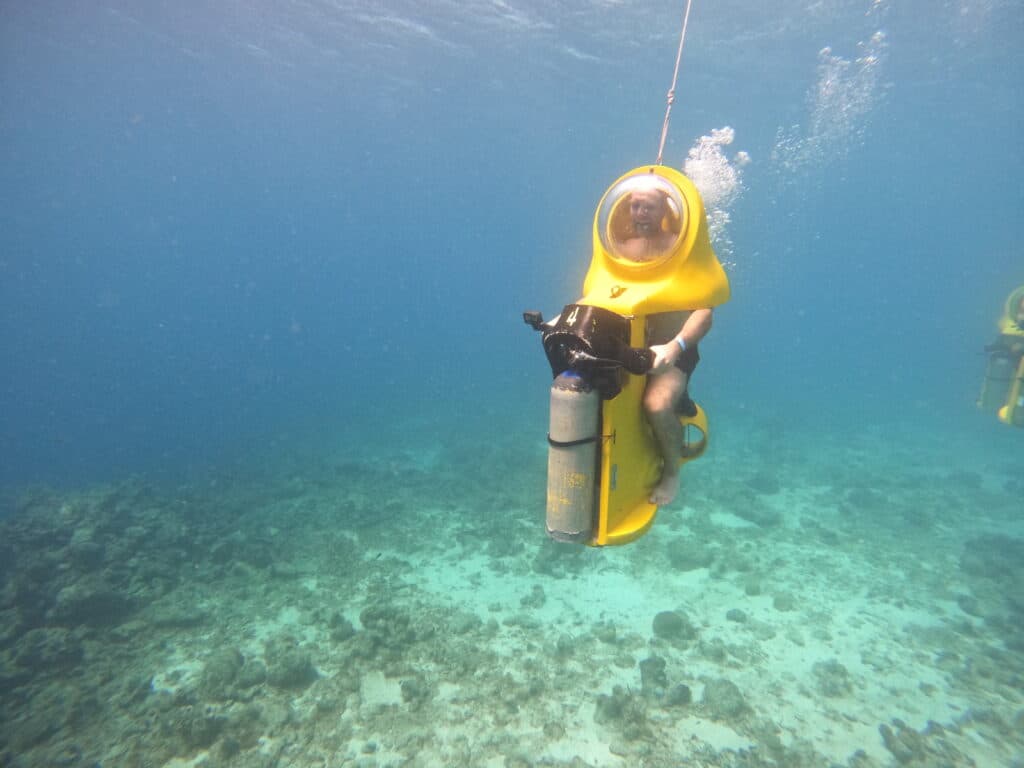 Go on an Aquafari Adventure
A relaxed take on diving and snorkeling, an Aquafari tour lets you put on a bell-shaped helmet with an oxygen supply and sit on a jet-propelled scooter. This lessens the hassle and fatigue of dealing with scuba tanks and snorkeling gears since you can easily breathe and wander effortlessly underwater. You can observe some of Curaçao's best marine species while being led by a professional guide. The great thing about an Aquafari tour is that there's no required diving or snorkeling experience needed, it's to only have fun with your group on a cute yellow underwater scooter.
This was my husband's favorite tour we did while in Curacao! Just note that transport is not included with this tour. You will have to take a 20-minute cab ride from the cruise port, but it's worth it!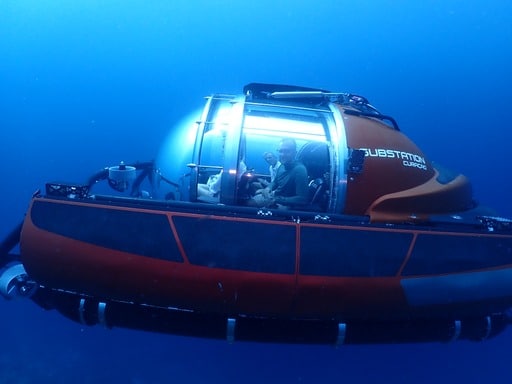 Reef and Wreck Dive in a Submarine!
A truly once-in-a-lifetime experience when in Curaçao, submersibles like C-Explorer 5 and CuraSub offers the freedom to explore the underwater beyond scuba dive depth. This lets you see the island's best marine inhabitants beyond the surface, all inside the comfort of a submersible vessel.
There are four dives to choose from, each with varying depth and experience: Discovery Dive is a 40-minute, 100-meter reef exploration, Wreck Dive is a 60-minute, 135-meter reef, and wreck exploration, Explorers Dive is a 90-minute, 200-meter reef and coral expedition, while the Deep Dive comprises of a 120-minute, 300-meter full tour. (I, personally, did the Explorers Dive and loved it!)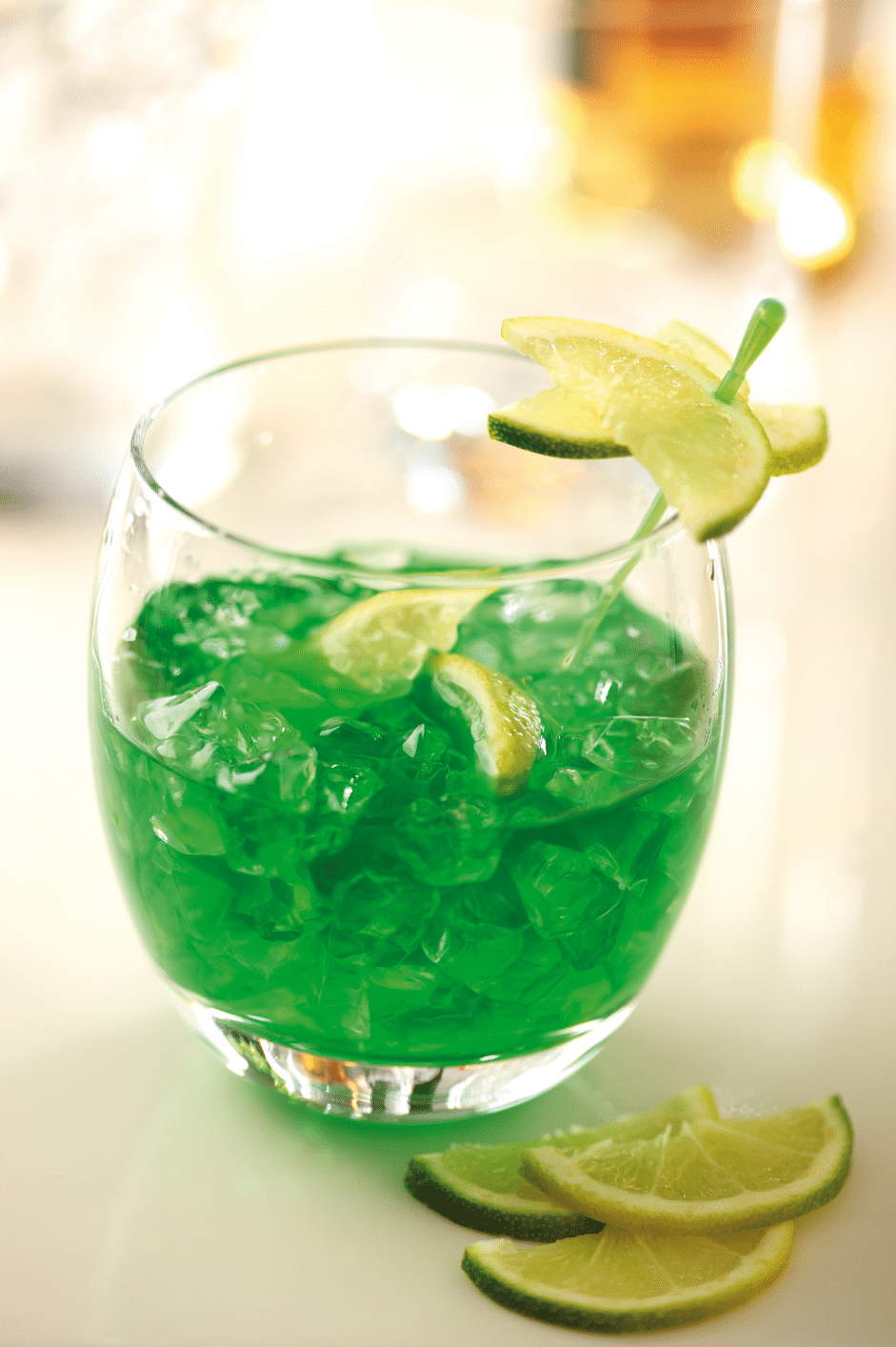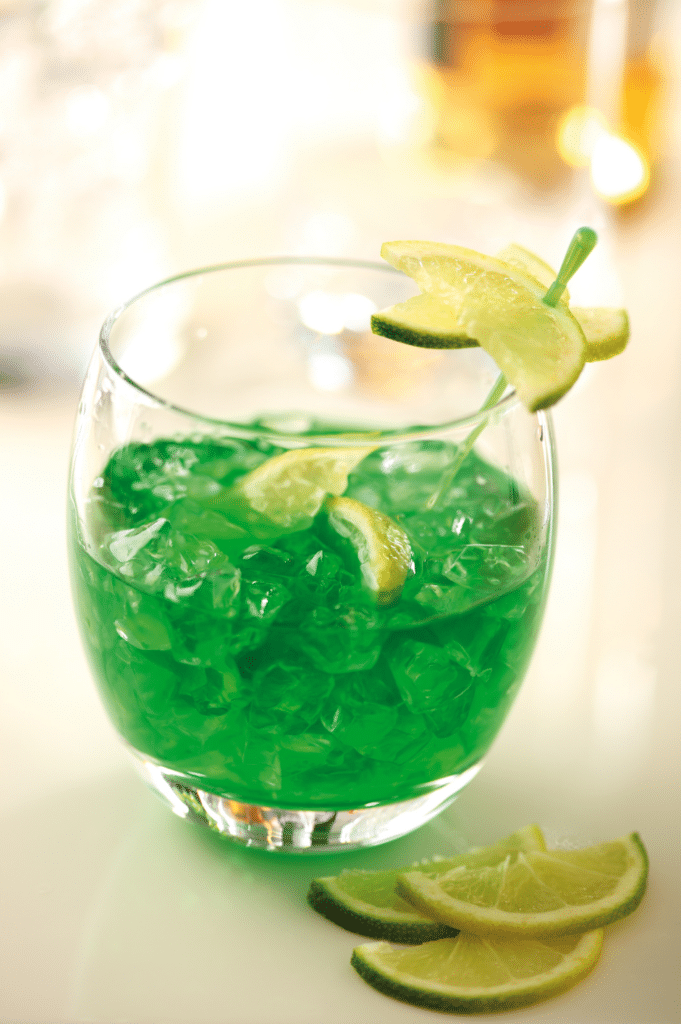 Try the Rom Berde at Netto Bar
One of the island's oldest bars (since 1954) serving rom berde or green rum along Bredeenstraat. After a day of exploring the shopping street, you may want to relax and knock back a few rounds of this popular concoction—part bitter and part sweet that's also infused with anise and Lahara orange peel. Dutch royals and famous celebrities have been spotted imbibing in this cozy bar and it is usually filled up with locals and tourists daily.
Walk on the Seafloor via Sea Trek
A similar experience to the Aquafari tour! You can experience walking in a marine wonderland with colorful coral fish swimming around you—all made possible by an oxygenated helmet. This underwater walking tour is a must and is ranked 3rd to have the most natural walking path of the Sea Trek franchise. You'll be walking 100 meters on the seabed and will have the unique opportunity to feed the fish. This wonderful interaction would result in the coral fishes surrounding and swimming around you which makes for a memorable and unique photo opportunity.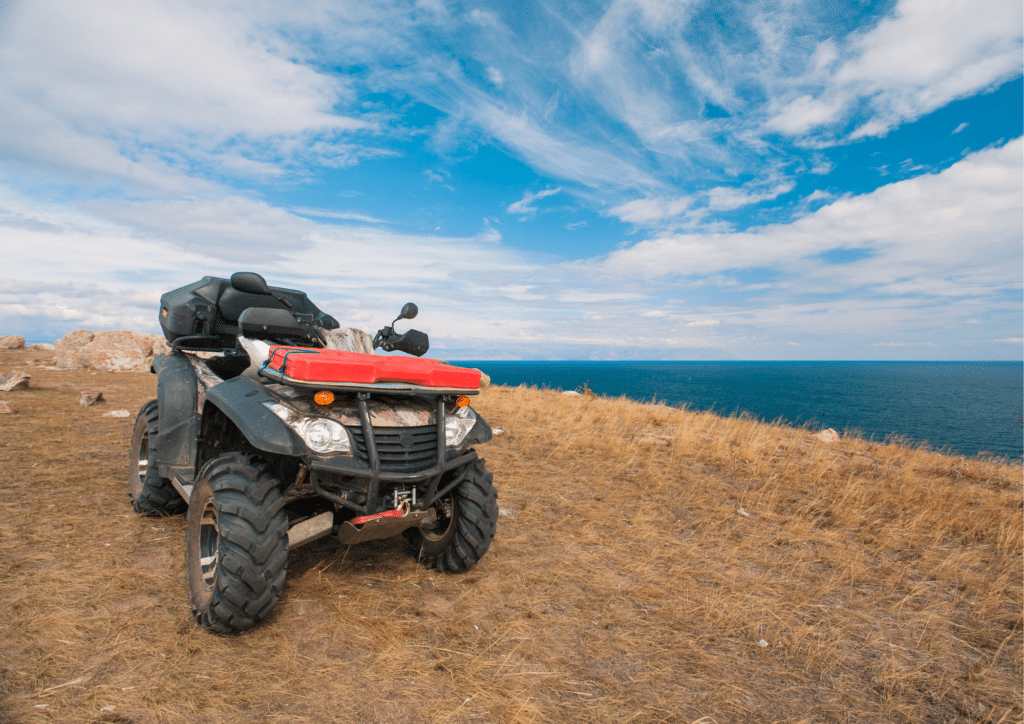 Take a Half Day ATV East Adventure Tour
Explore the best of Curaçao's rugged island terrains and spectacular landscapes via a half-day ATV tour. Tourists will be guided by a coach and will receive detailed instructions on how to operate the vehicle; the ATV is easy to navigate, even those with no driving experience can join in on the fun. Expect spectacular viewpoints, as well as excellent views of neighboring Venezuela and Bonaire while making stops at the Ostrich Farm, Aloe Vera Plantation, Playa Kanoa Beach, and a secret cave during your trip.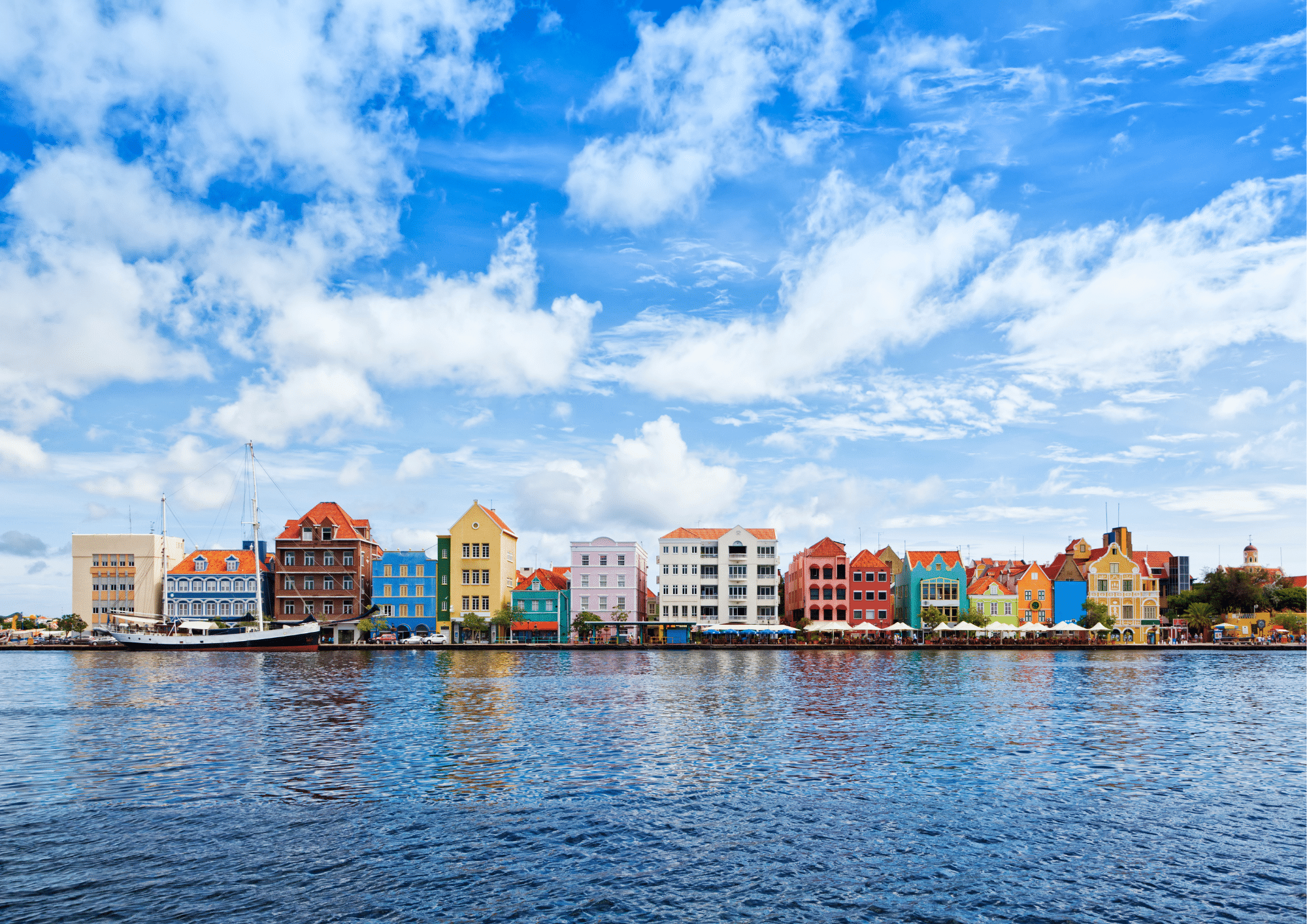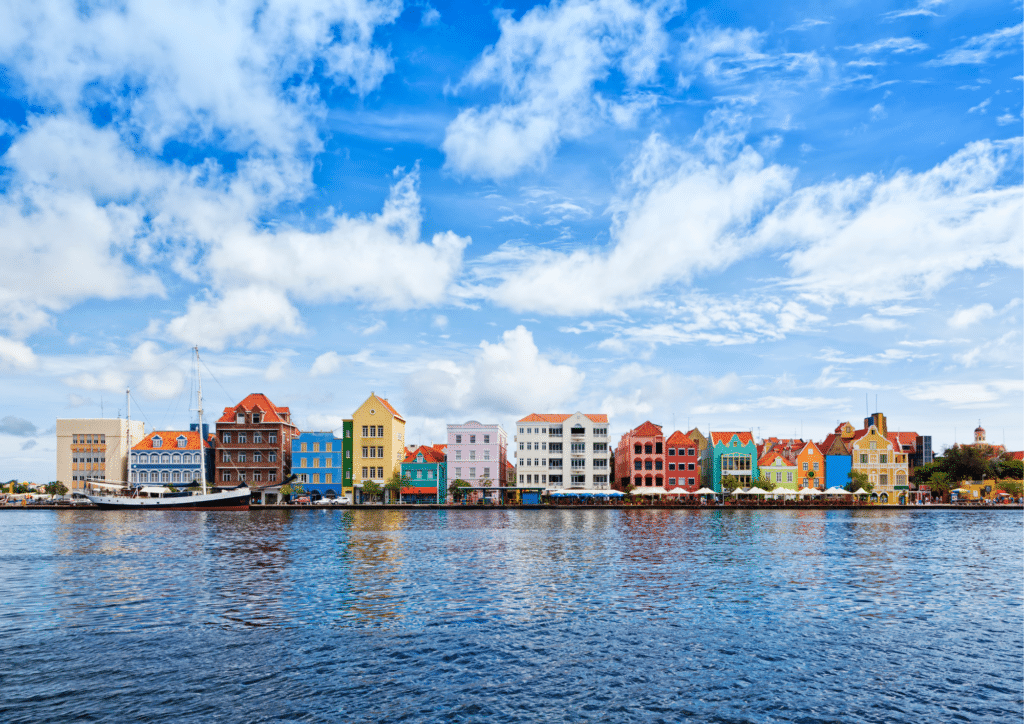 Take a Picture-perfect Shot of Handelskade
One of the most recognizable sites in Willemstad (Punda district) featured in every travel magazine and postcard, the Handelskade is a row of 17th century buildings painted in vivid colors of blue, yellow, orange, and pink overlooking the glistening waters of St. Anna Bay. The district is also home to countless shops, chilled-out cafes, restaurants, and art galleries. From Handelskade, you can easily explore the city's best museums and attractions.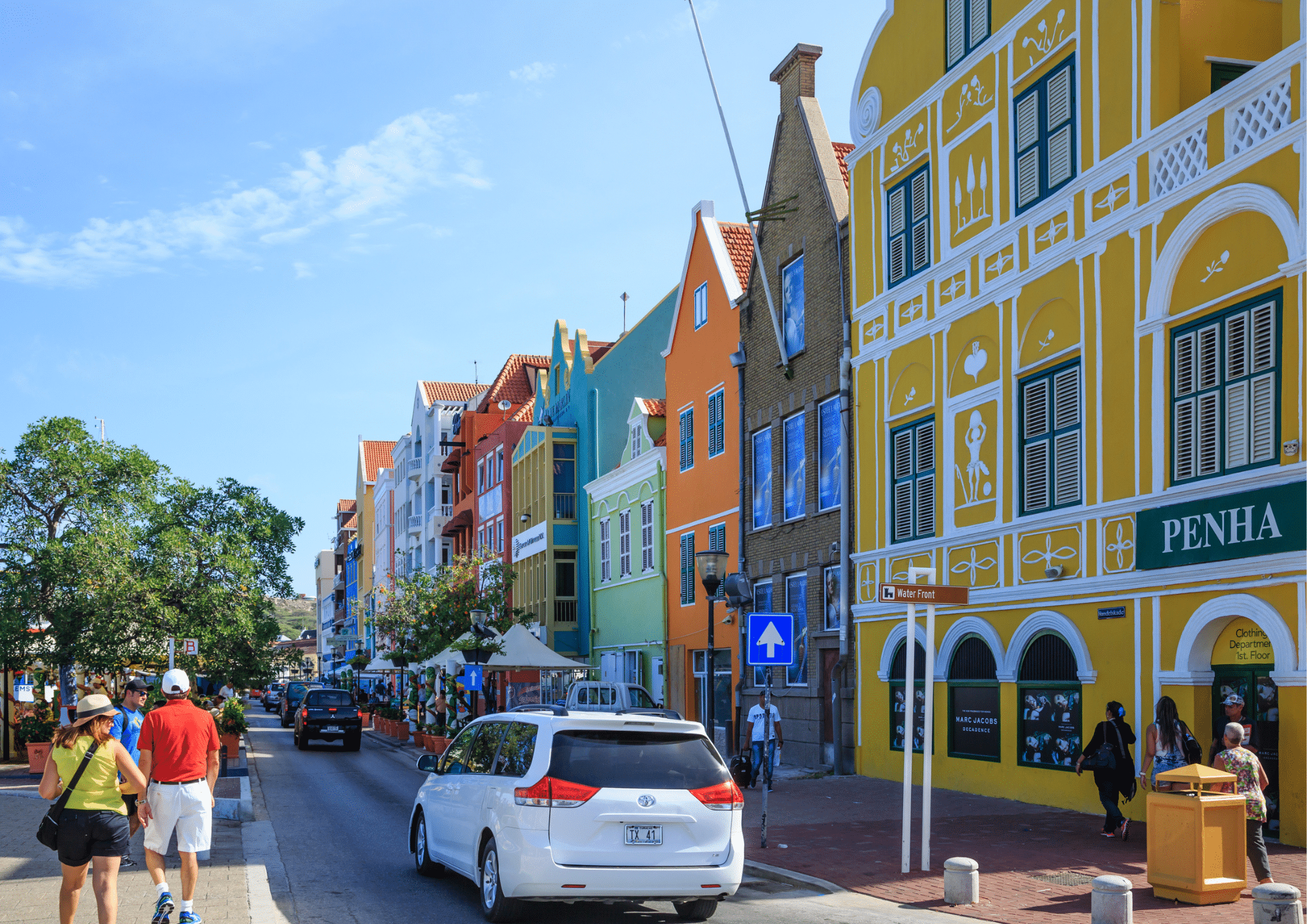 Go for a Curacao Full Day Private Tour
This private tour with a dedicated guide lets you cover most of Curaçao's famous landmarks and attractions all in the comfort of an air-conditioned vehicle. The full-day tour covers a drive around the island's best districts and sights, as well as a relaxing stop at several beaches with swimming and snorkeling in between. You can also go off-road and explore lesser-known attractions. Some of the tour stops include Kleine Knip, Playa Grandi, Shete Boka National Park, Flamingo Sanctuary Sint Willibrordus, Curacao Liqueur Distillery, Boka Patrick, Punda, and Den Paradera – Dinah's Botanical and Historic Garden.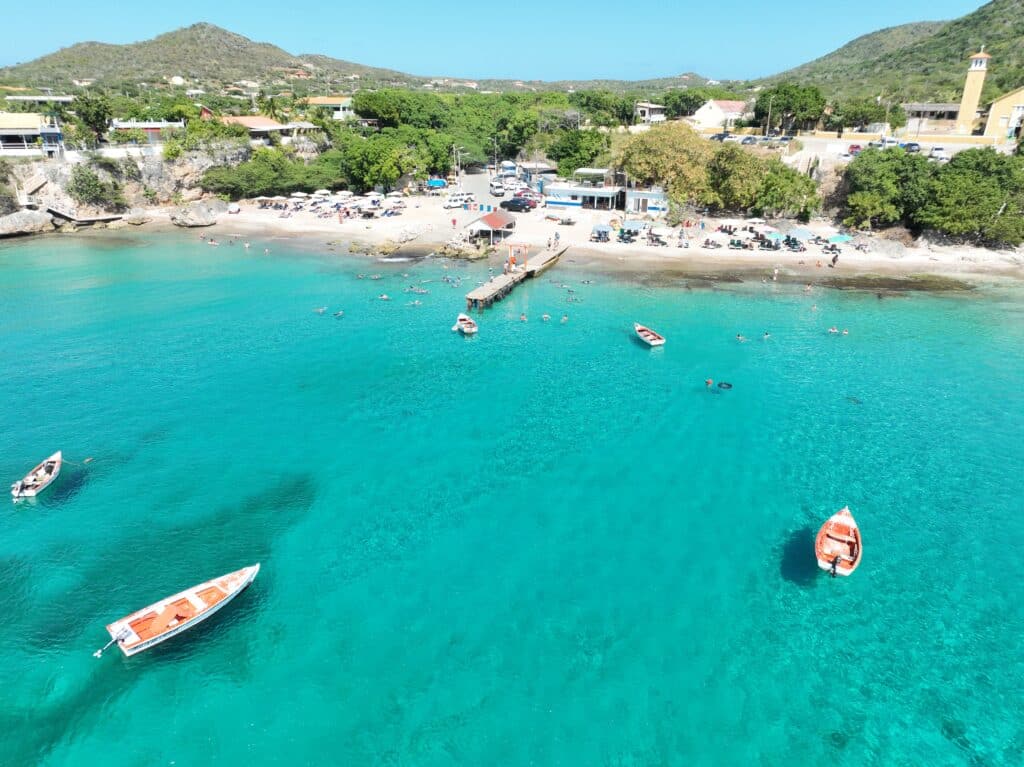 Curaçao's West Coast Beach Hopping Tour
Curaçao's west coast is a dreamy paradise fringed with palm forests, serene beaches, and coral reefs. This tour lets you visit the best of Curaçao's west including Kenepa Beach, Piskado Beach, and Cas Abao Beach with stops at the Flamingo Sanctuary and Shete Boka National Park. Included in the tour is a coach transport and unlimited drinks, so, if you're eyeing for plenty of Caribbean beach time, this tour is perfect for you.
Punda Shops and Kokomo Beach City Tour
Those who are into shopping and cocktail can try this relaxing day tour with friends and family. The tour starts with a drive through the Otrabanda Area, then pass by the Queen Emma Pontoon Bridge and then cruise through the colorful Scharloo neighborhood for some indigenous street art and baroque mansions. The next stop is a visit to Punda to shop for souvenirs and sample local liquors. The tour ends at Kokomo Beach for some lunch, cocktails, or sunbathing.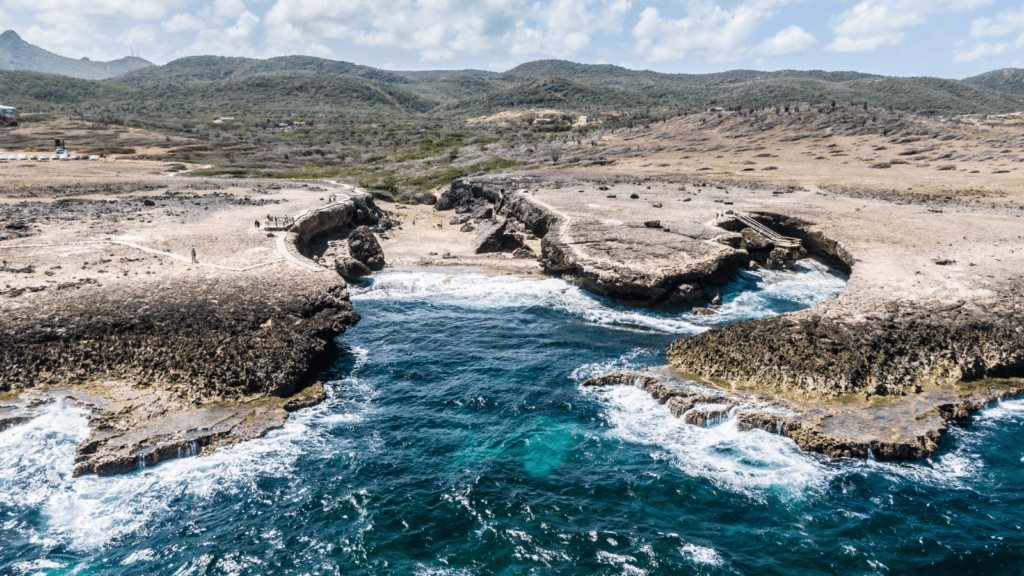 Curaçao Northwest Coast Jeep Safari Tour
Curaçao's northwestern coast is teeming with natural wonders, wildlife, and unique experiences. An open-top jeep is the best mode of transportation to highlight this rugged yet exciting safari. Your first stop is in the broad desert plains featuring three unique terraces that stretch along the northern coastline, as well as the island's volcanic and coral origins. Next is to take a dip at the island's natural jacuzzi, Suplado, and a final visit to Shete Boka Natural Park that lends to a spectacular water show of large waves crashing against the rocky outline.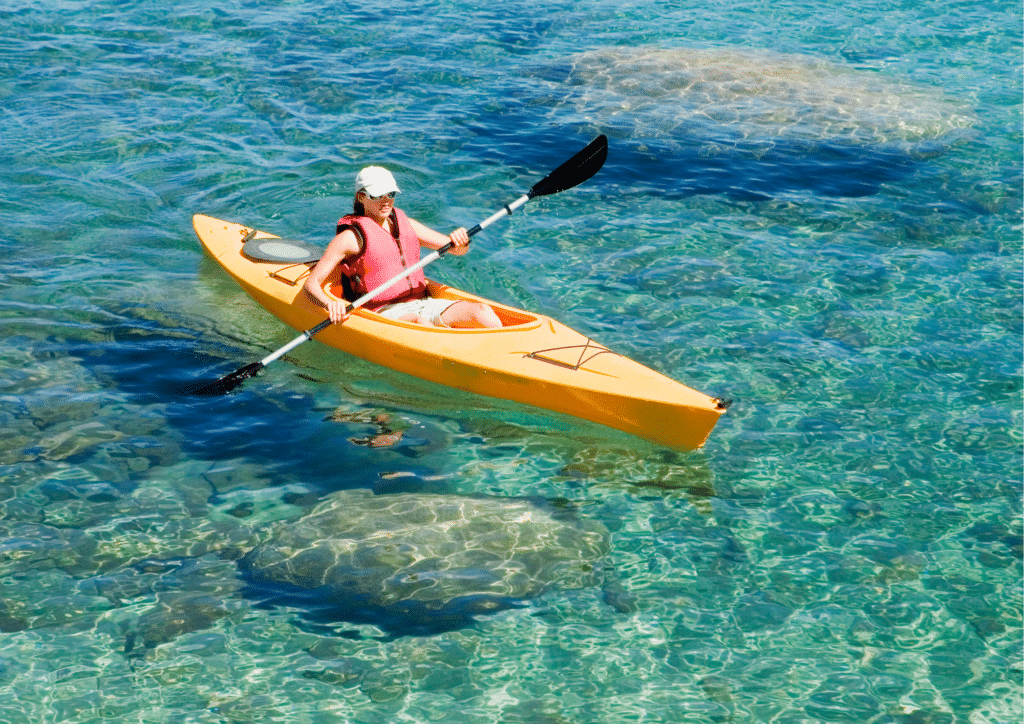 Guided 2-hour Kayak Tour
For intimate views of Curaçao, a guided 2-hour kayak tour exploring the remote areas of the island can leave a lasting impression. You'll start off paddling across Caracas Bay which is also a popular snorkeling spot. Rich flora and fauna greets you in every direction with a surprising picturesque view of Fort Beekenburg along the way. The fort, built in 1703, is well-preserved and was built to protect the inner bay. You'll also pass by a quarantine house built in the 1700s that was meant as a treatment facility to sailors centuries ago.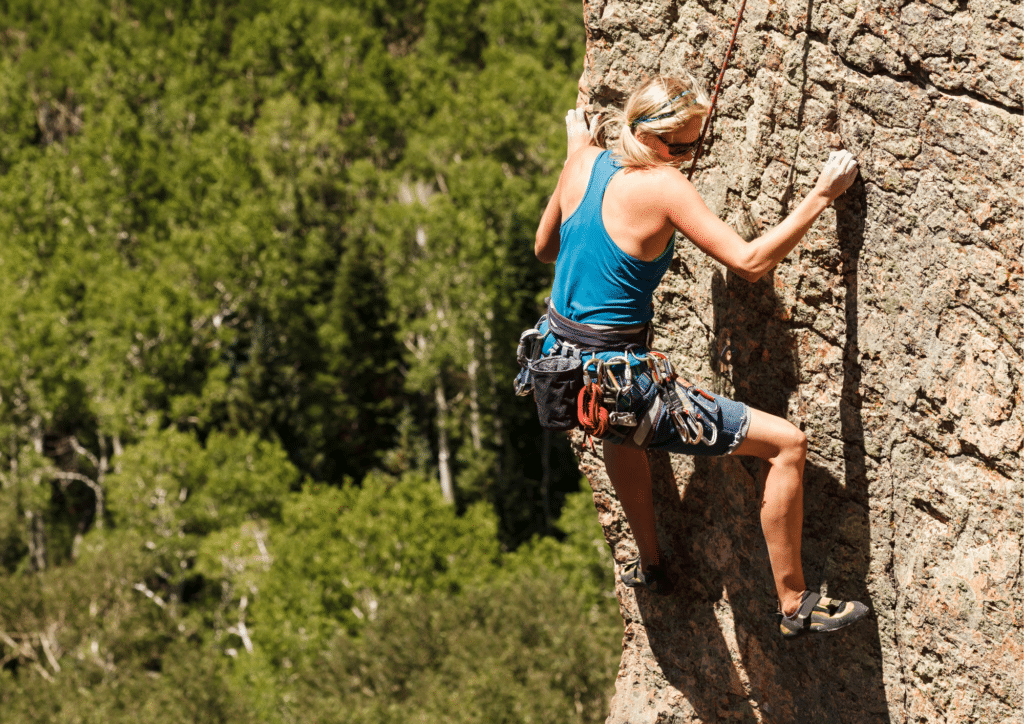 Rock-climb at Tafelberg
A thrilling outdoor sport that will have you rappelling and climbing crags before or after exploring Curaçao's beaches and historic towns. Rock climbing has become a popular tourist adventure even on the island. The tour has exclusive access to spectacular mountain views, nature, and wildlife that some people haven't fully explored yet. Included in the package are the use of climbing equipment and a friendly guide to take you through Tafelberg's best climbing spot from start to finish.
Curaçao Complete Island Tour
A comprehensive and full day tour of everything spectacular in Curaçao, plus, the guided commentary of the island's rich culture, environment, and history makes the experience richer. You'll cover all the highlights, scenic spots, and photo ops all in a single day with pick-up and drop-off available. Some of the top landmarks to cover on the tour include Scharloo, Curacao Liquor Factory, Salt Ponds of Jan Kok, Fort Nassau, Kura Hulanda Village, Knip Beach, and Shete Boca National Park.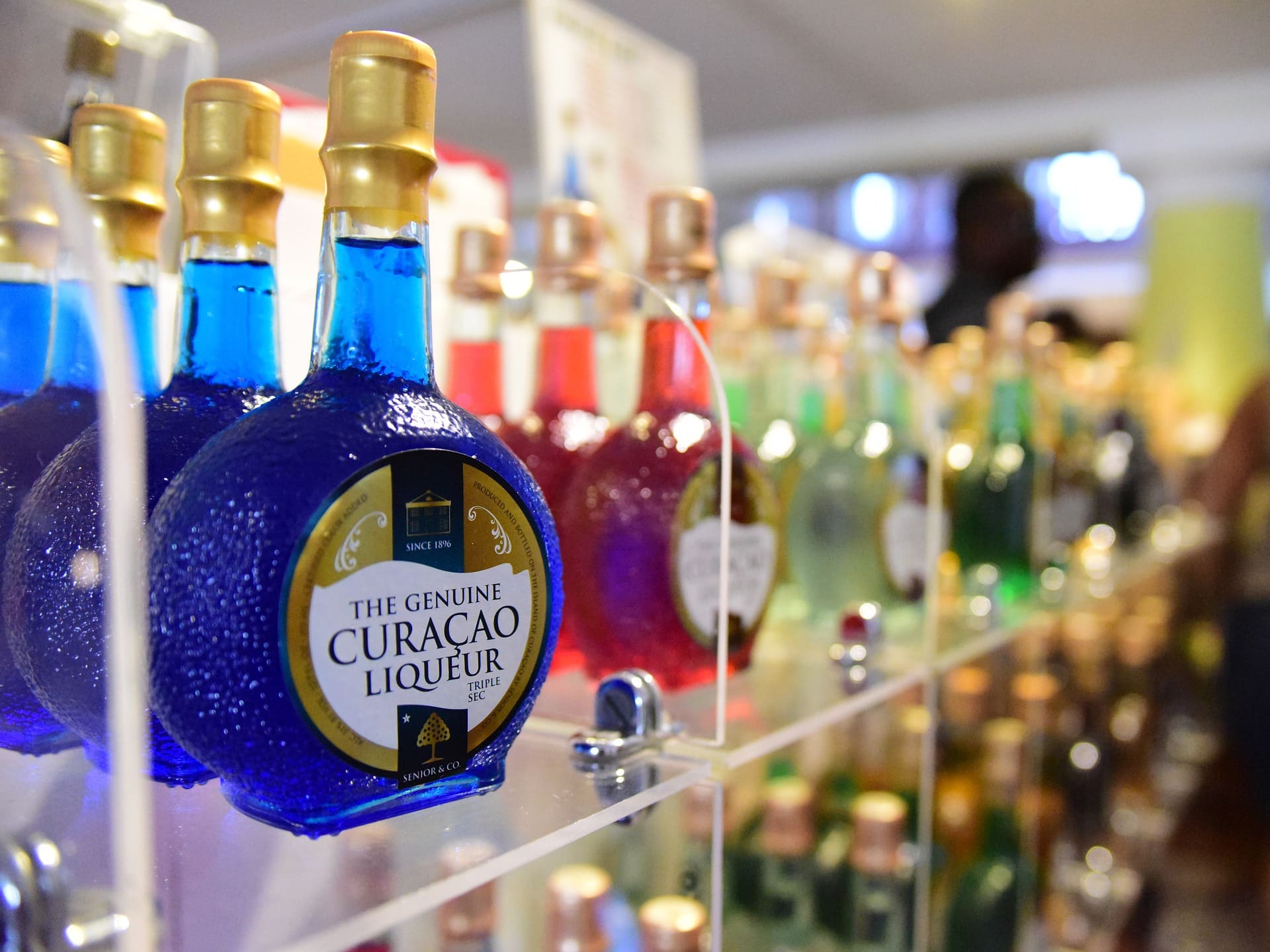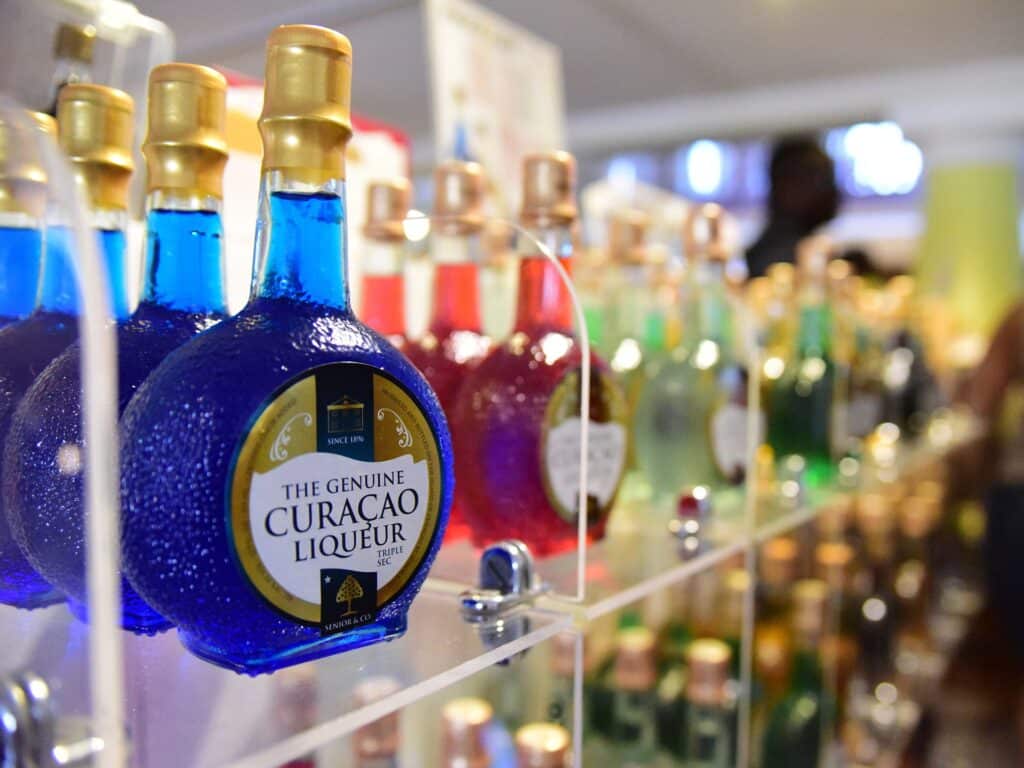 Curaçao Liqueur Distillery Tour
Distinct only to Curaçao, this tour lets you in on the process of making the world-famous liqueur. Learn about the distilling process, as well as the history behind this global export. The best part of the tour is that they let you sample one straight from the source including the Senior Liqueurs that are still being produced the same way since 1896. After sampling, the mansion's cozy courtyard is open for socials wherein you can sip a signature cocktail of your choice and pair it with gelato.
Curaçao Contemporary Art Tour
As an island filled with heritage sites included in UNESCO's list, there's no shortage of wonderful art available throughout Curaçao. Take, for instance, the Landhuis Bloemhof Cultural Center, an institution dedicated to Shon May Henriquez who is a pioneer in the Curaçao art scene. It currently houses most of her legacy including her time sculpture studio. Landhuis Bloemhof also features contemporary art and is a popular meeting place of art lovers. Memorable pieces that can be found in the cultural center are Hortence Brown's open-air studio and sculpture, as well as Herman van Bergen's Cathedral of Thorns.
Discover Scuba Course
One of Curaçao's top-rated activities that lets you discover amazing coral reefs, wrecks, spectacular seamounts, walls, and abundant marine wildlife like no other. Scuba diving can be intimidating to those who have no experience, but this is a beginner-friendly course that can teach you the basics. After all, what's a vacation in Curaçao without immersing yourself fully in the deep blue Caribbean waters? All of the equipment is provided in this 4-hour session with a friendly and certified scuba instructor guiding you along a 40 feet (12 meters) descent.
Cocktail Workshop in a Historic 19th century Hòfi (Garden)
Another distillery worth checking out is the Curaçao Liqueur Distillery with inclusive sampling and guided tour. The most awaited session is mixing up cocktails using the famous blue liqueur with a professional bartender. Learn the tips and tricks of incorporating the Laraha orange until you perfect your own signature cocktail in this personalized group excursion. It's also a chance to imbibe in the historic 19th century Hòfi (garden) in the Chobolobo mansion—one of the few publicly accessible mansions in Curaçao—where the workshop is concluded.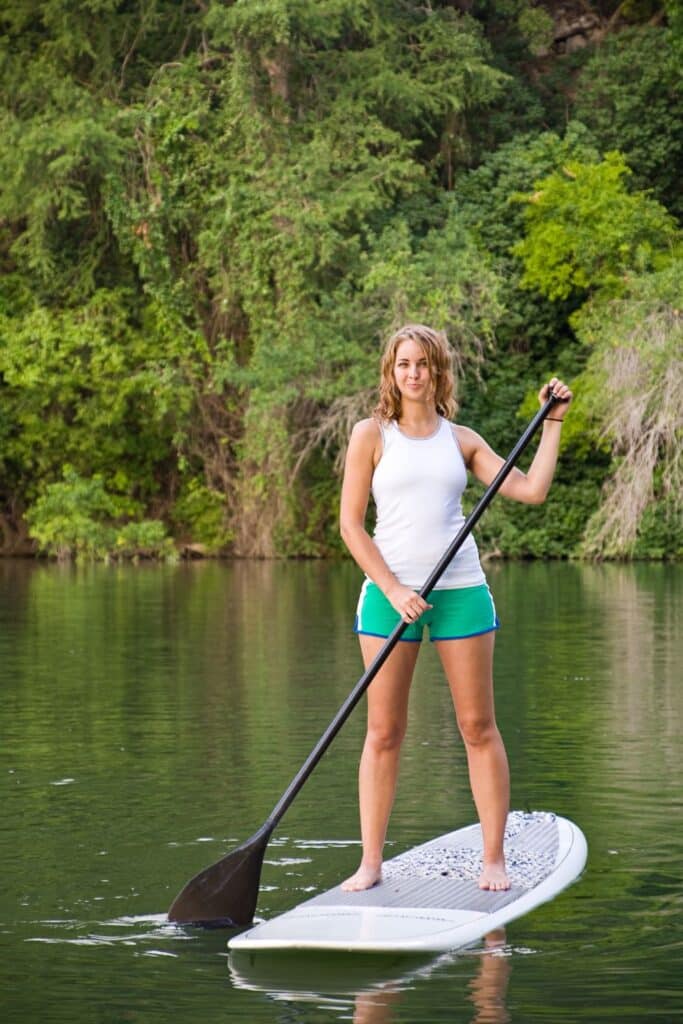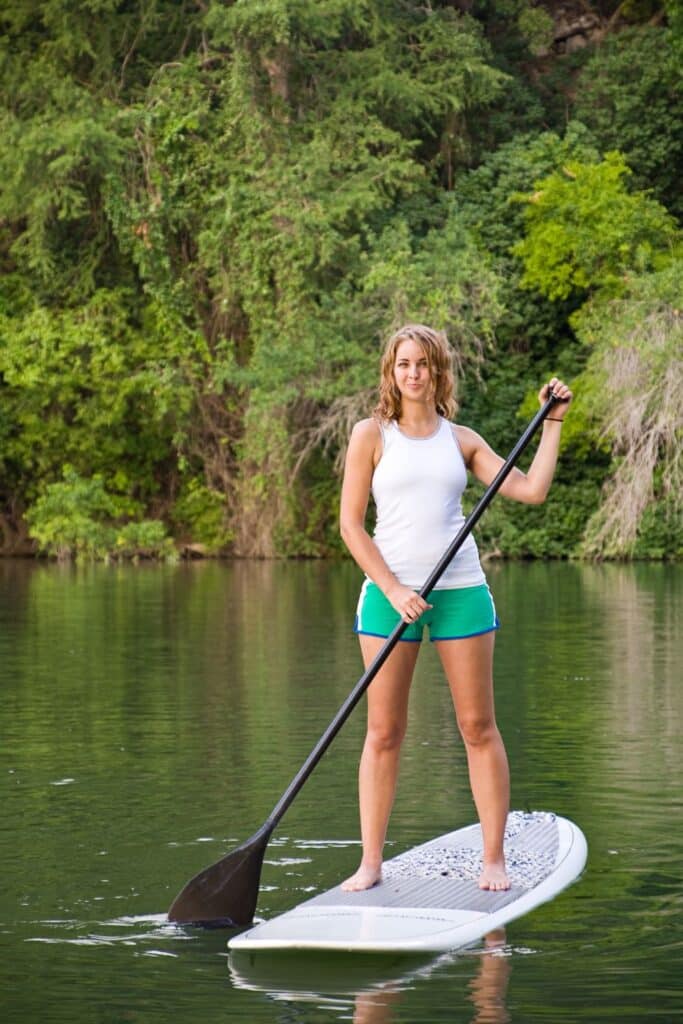 Guided Paddleboarding Mangrove Eco Tour
This half-day stand-up paddleboard (SUP) tour takes you through Curaçao's stunning mangroves and landscapes. Experienced or not, your guide will provide you with a brief lesson on paddling techniques before heading out to the water. Once you get the hang of it, you can simply relax and take in the breathtaking atmosphere as you glide through the serene waterways. Paddle through lush mangrove forests while keeping an eye out for the diverse wildlife in this relaxing eco tour.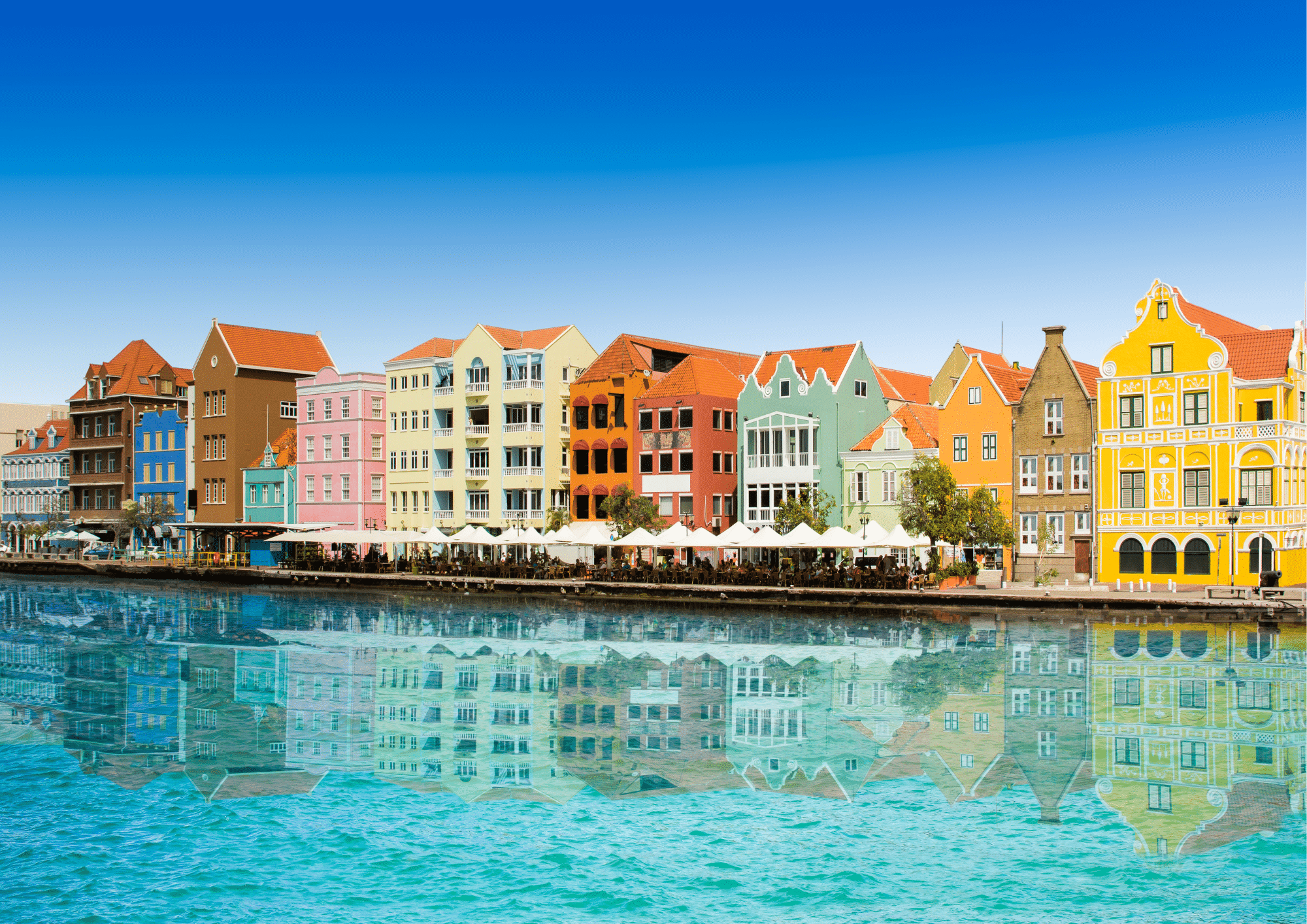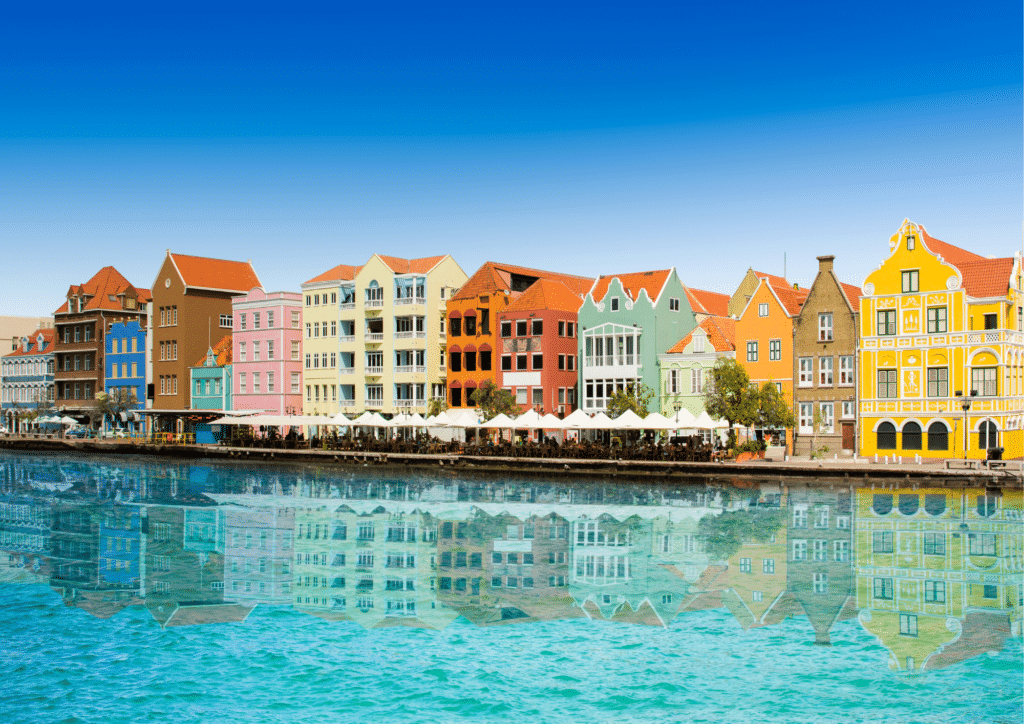 Stroll the Culture-filled Willemstad
Its capital, Willemstad, is deemed a UNESCO World Heritage site and features iconic colonial architecture set along a gorgeous bay. There are four colonial districts to explore catering to every traveler's festive mood: Punda is the go-to for museums, designer shops, galleries, and alfresco restaurants while Otrobanda features candy-colored buildings, creole restaurants, and lit bars, meanwhile, Pietermaai has a trendy lounge scene while Scharloo is filled with amazing street art and 19th-century mansions.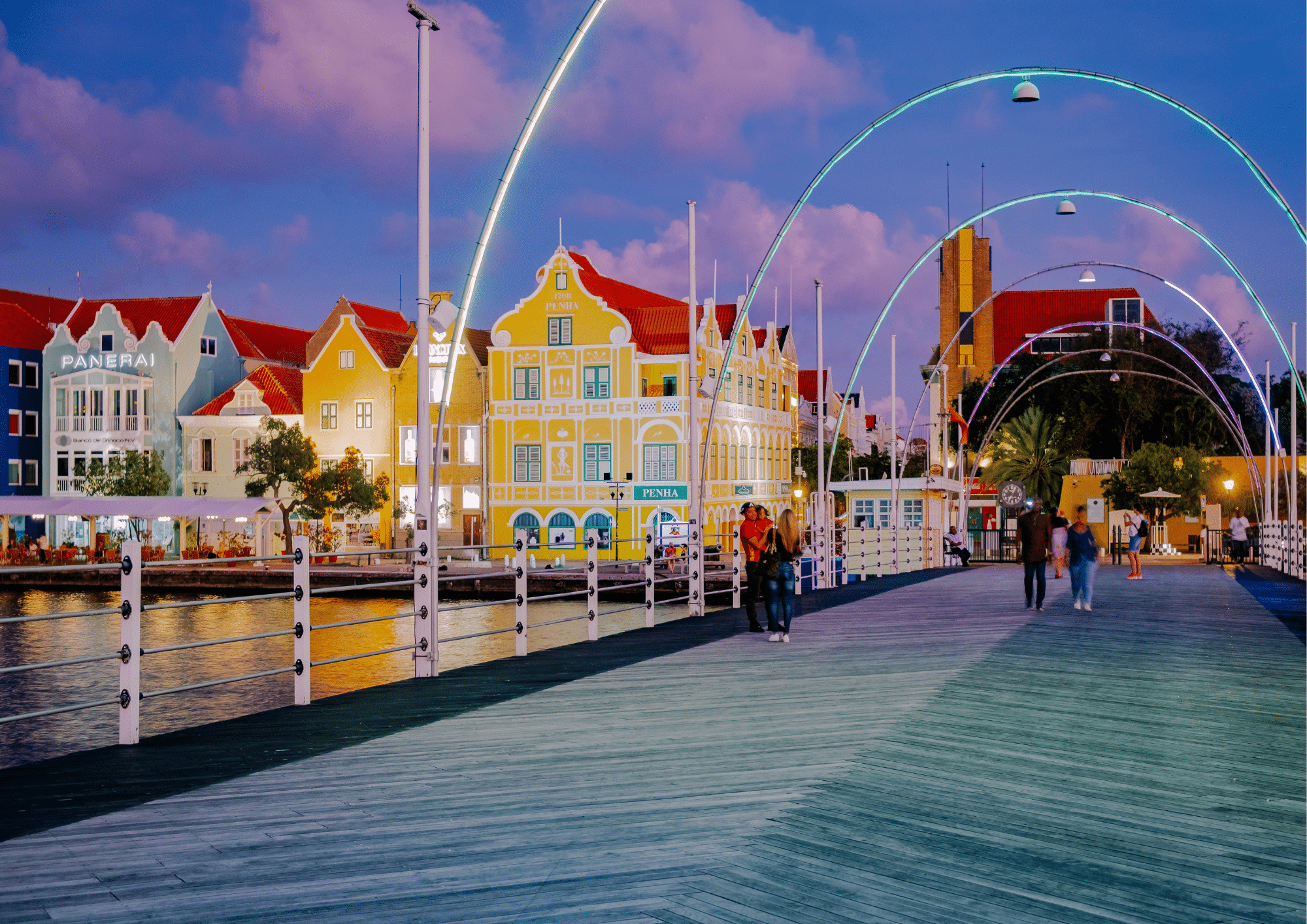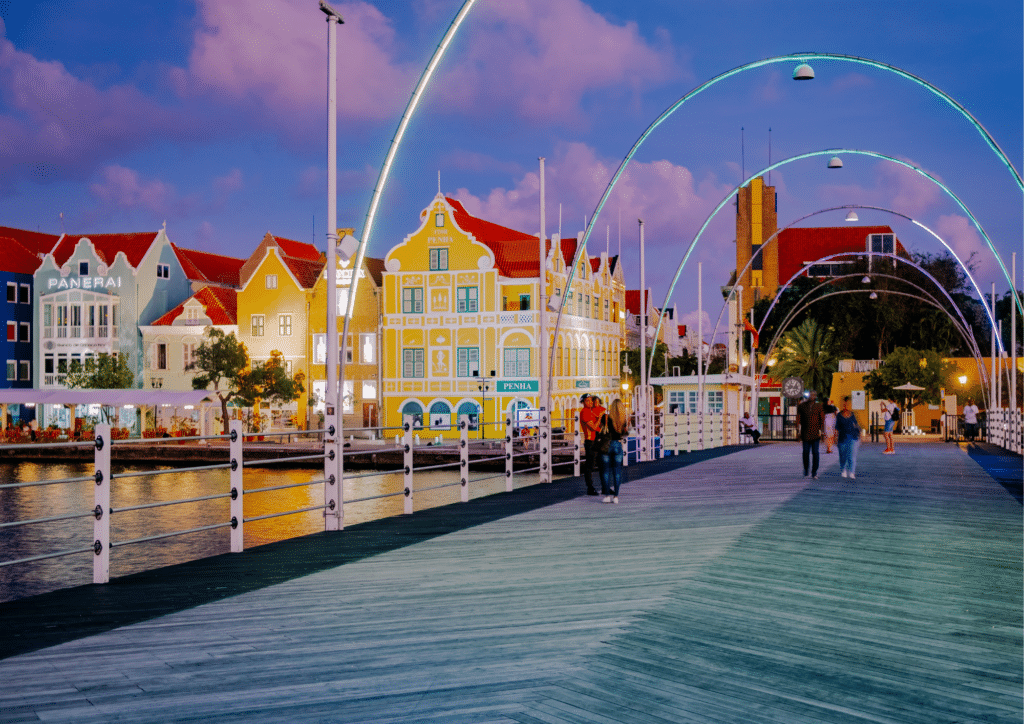 Walk Along the Queen Emma Pontoon Bridge
While strolling through Willemstad, you'll also get the chance to cross the Queen Emma Bridge! (It's a short walk from the cruise ship terminal.) This is an iconic landmark of Curaçao, the Queen Emma Pontoon Bridge connects the historic halves of Willemstad—Otrobanda and Punda. Built in 1888 as a toll bridge, this series of pontoon boardwalks lends to spectacular views of the pastel-colored Dutch architecture and mansions that outlines the water's edge. One of the bridge's curious little traits for tourists and locals to enjoy is to wait and see the bridge swing to the side to let incoming and outgoing ships pass.
More Things to Do in Curaçao!
Now, the activities mentioned below will be easiest to do if you have rented a car and have more than 1 day to spend in Curaçao. Enjoy!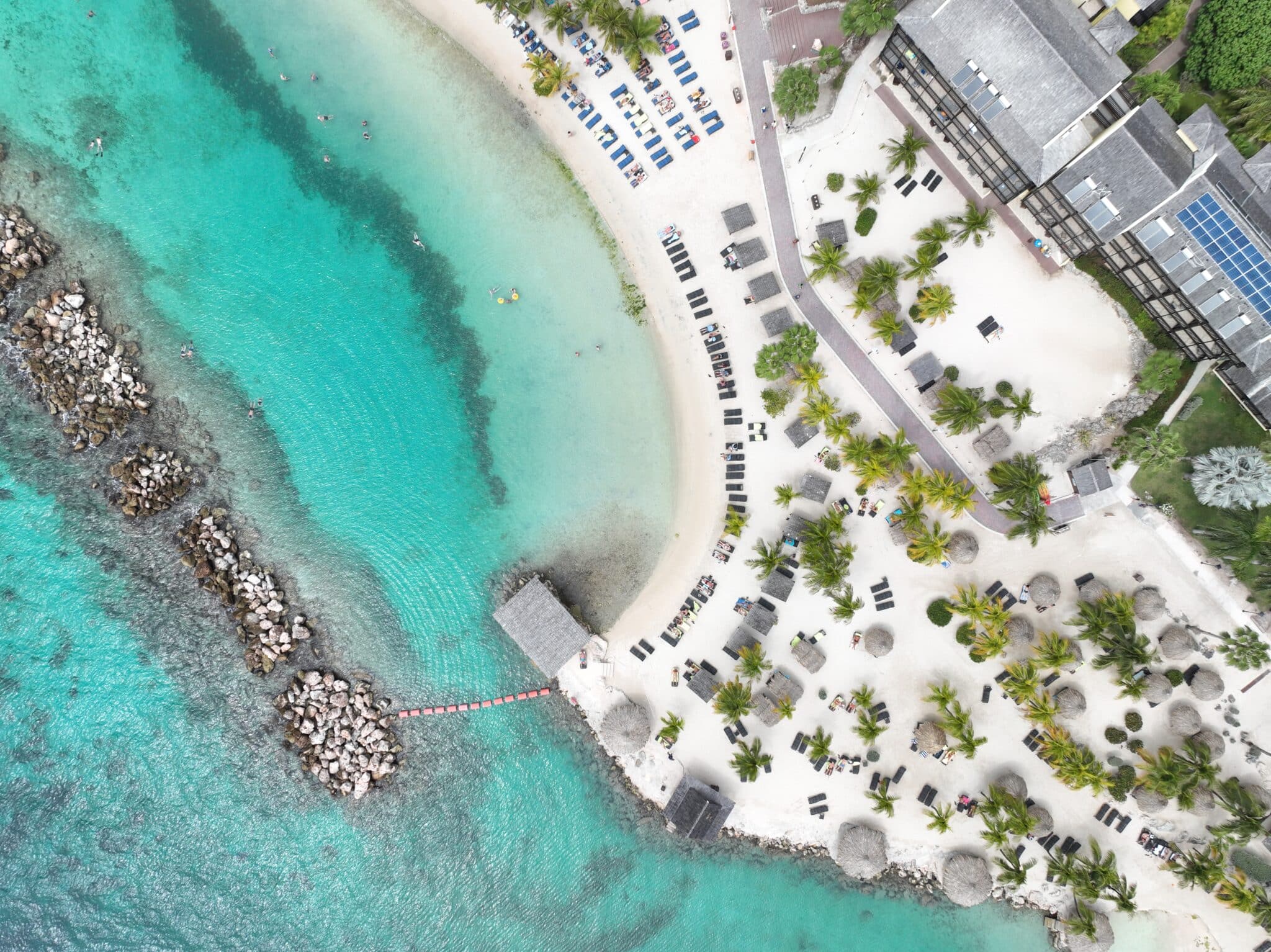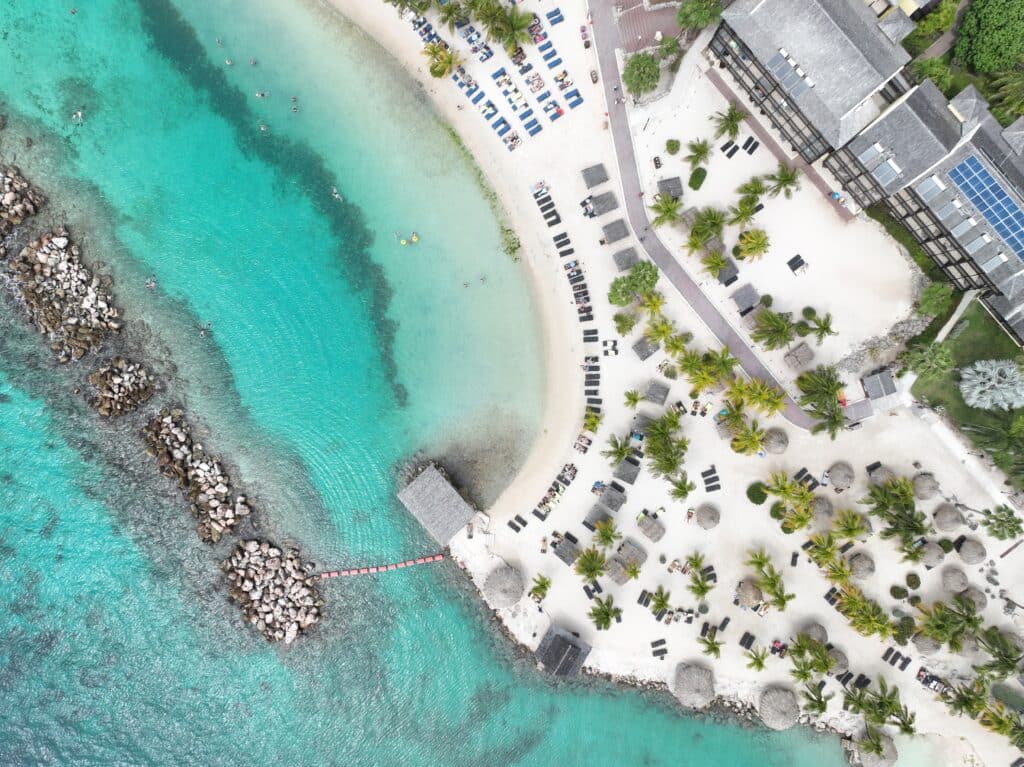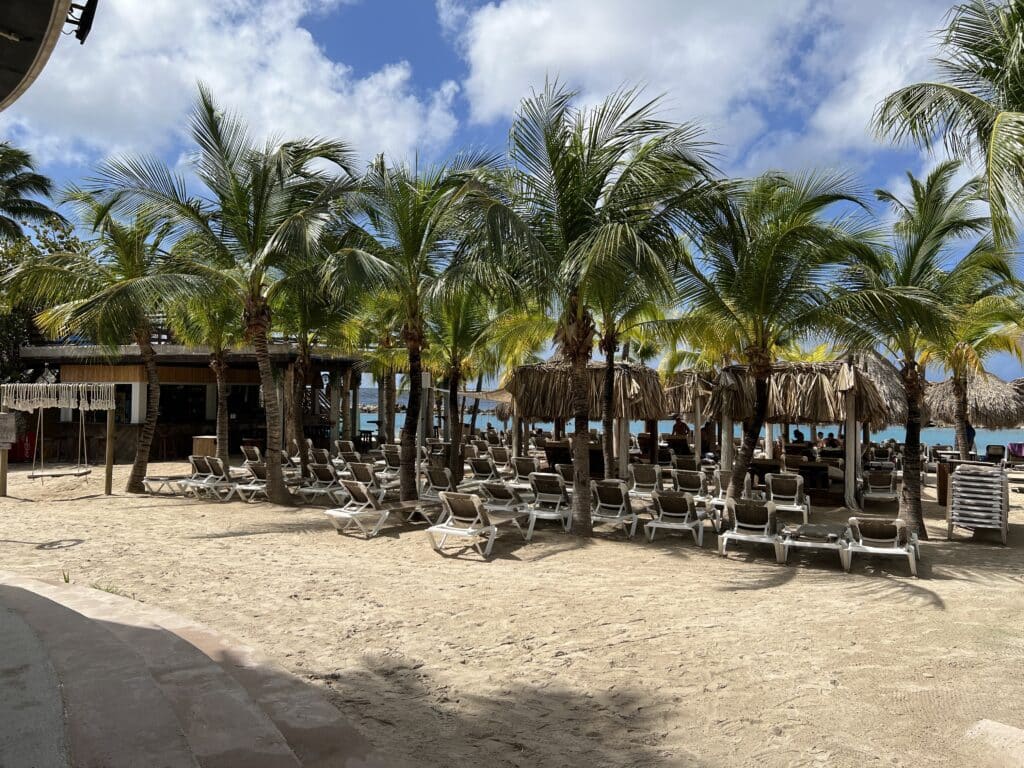 Spend a Relaxing Day at Mambo Beach
This is also an activity that cruise ship passengers can do! You will need to take a taxi, though. This is the closest beach to the cruise ship terminal.
A bustling beachfront on the southwest side, Mambo Beach's boardwalk is bustling with bars, hotels, restaurants, and shops. You can stay the whole day just for the bright white sands and turquoise waters, but you'll find the whole lively atmosphere of the beach just as fun. Think cocktails, vivid sunsets, and chillout hammocks. It also helps that the beach is primed with snorkeling and scuba diving spots.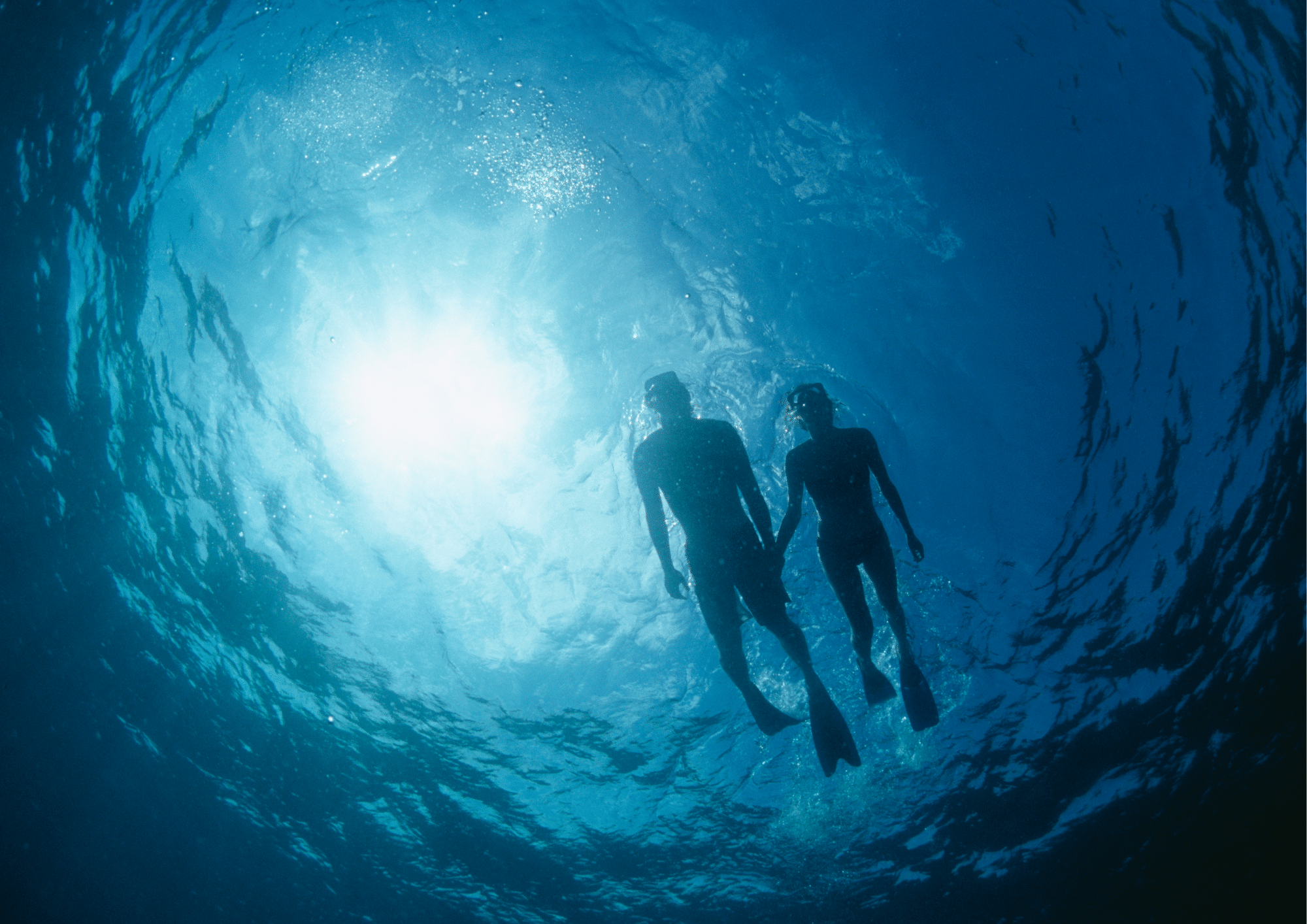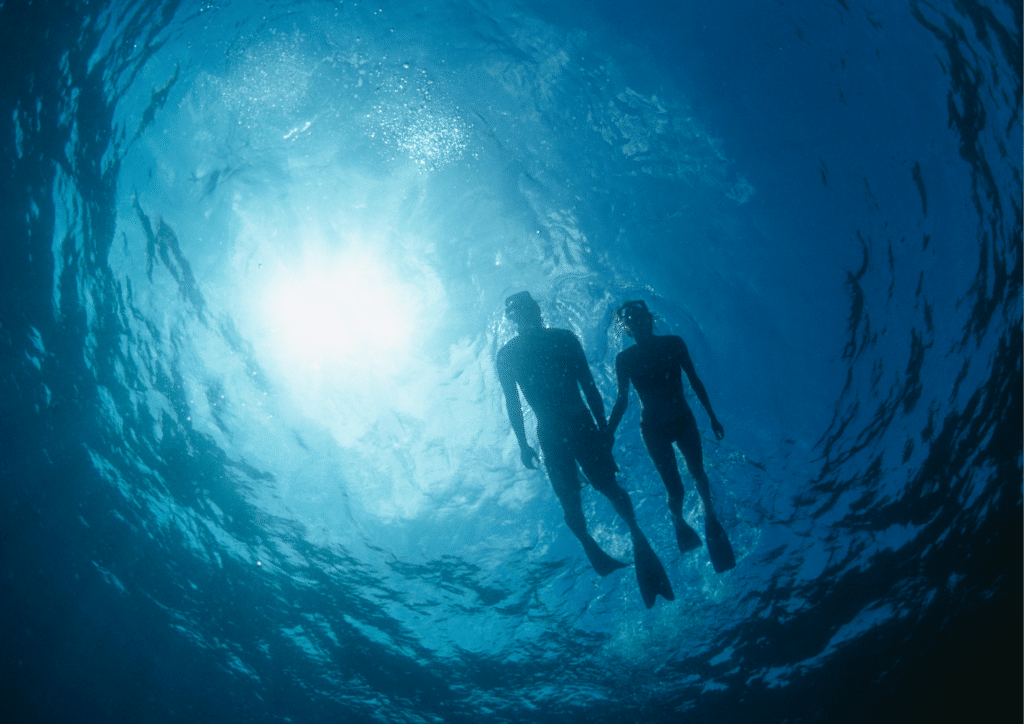 Blue Room and Snorkel Adventure
A tour that lets you snorkel in Curaçao's largest cave, the Blue Room is a popular underwater cave near Santu Pretu. Everything inside the cave is tinged with the signature Caribbean-blue water that makes for an out-of-this-world snorkeling experience. The underwater terrain offers crystal-clear visibility that you'll also come across schools of fish and other marine wildlife. The next dock is a relaxing beach break for swimming or enjoying cocktails at a beachside restaurant.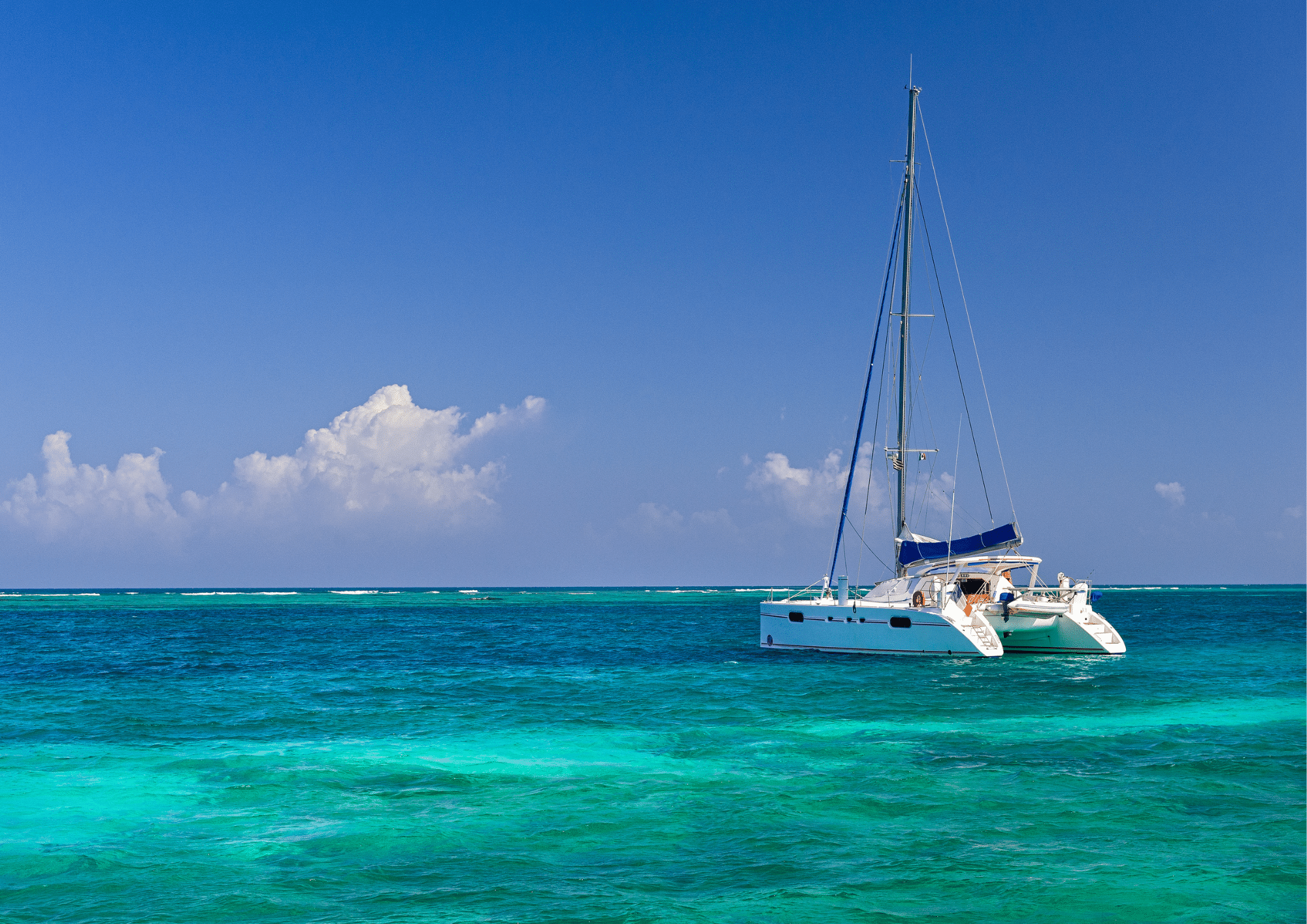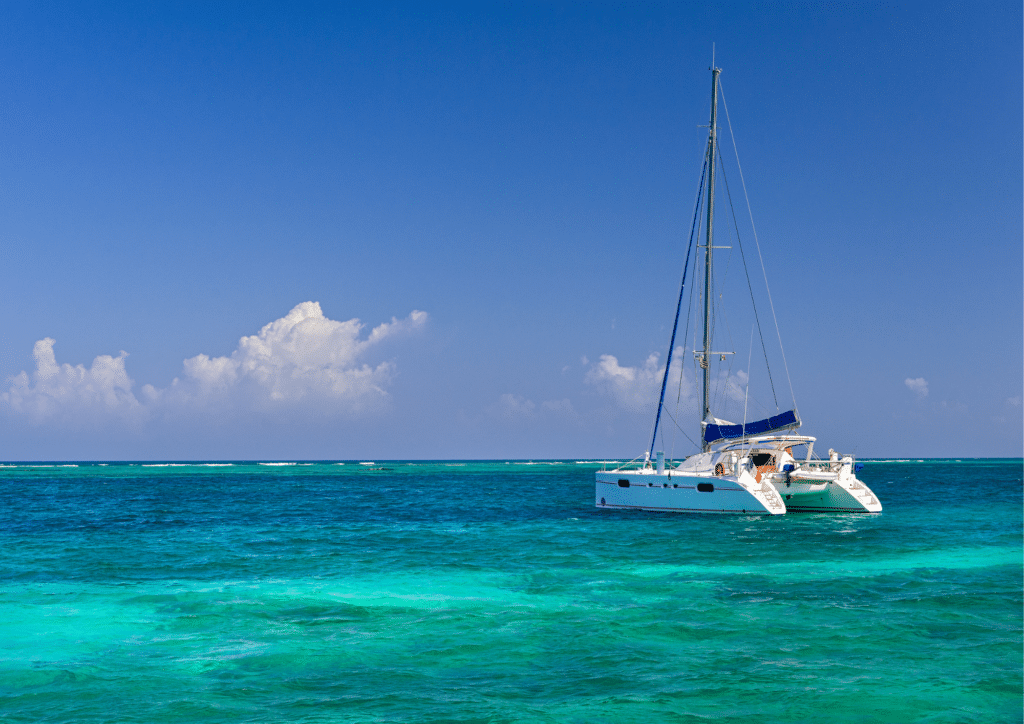 Full Day Catamaran Trip with BBQ Lunch to Klein Curaçao
This full-day escapade includes a barbecue buffet lunch, an open bar, and snorkeling gear all at your disposal aboard a sailing catamaran. Ideal for the lovers of the Caribbean sun, sand, and beach, nothing can compete with Klein Curaçao's sunlit white sand, crystalline waters, and snorkeling with sea turtles and corals.
Hike Christoffel National Park
Curaçao's largest national park is home to a rich variety of flora and fauna that spans across 2,300 acres of rugged landscape. It's home to wild orchids, rare native barn owls, and the endangered white-tailed deer, among others, and used to house the Zorgvlied, Savonet, and Zeevenbergen plantations. You can stop by the Savonet Museum filled with historical artifacts of plantation house life back in the day. You'll also need to hike early (before 10 AM) to avoid the scorching heat, but there's an option to drive if you're not up for a heavy exercise.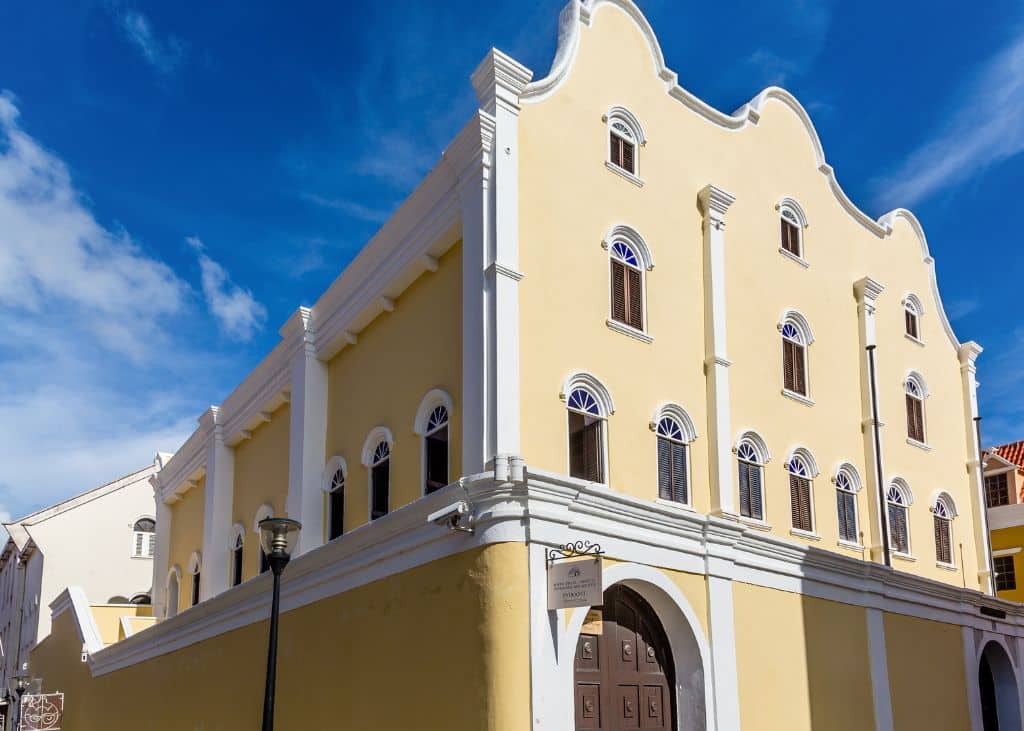 Visit the Mikvé Israel-Emanuel Synagogue
One of the oldest synagogues (built in 1732) in the western hemisphere—particularly in the historic town of Punda—and is also deemed a UNESCO World Heritage site. A revered house of worship, the synagogue secretly housed Jewish people who were living in Portugal and Spain during the inquisition. The Mikvé Israel-Emanuel Synagogue features an impressive neoclassical design including a well-preserved sand floor that is maintained by over 145 local families. The synagogue is also adjacent to the Jewish Cultural Historical Museum.
Explore the Wilderness at Shete Boka National Park
One of Curaçao's protected national parks, Shete Boka (Seven Inlets) National Park is situated in the rugged and undeveloped part of the island but offers the most stunning view of the rocky cliffs and countryside. There's an underground cavern called Boka Tabla, often with marked trails and viewing platforms where one can see strong waves rhythmically crashing against the caves, rocks, and craggy coastline. Since the beach is mostly deserted, it's also home to many iguanas and has become a major nesting site for three species of turtles.
See African Artifacts at the Kurá Hulanda Museum
Located right at the harbor of central Willemstad, the Kurá Hulanda Museum highlights the African cultural heritage with detailed artifacts of the trans-Atlantic slave trade. The museum's location is where Dutch traders sold and shipped Africans throughout the Caribbean and to the US starting the 1650s. As you go through the exhibits, a museum guide would tell harrowing tales of capture and punishment, as well as the troubling conditions of enslaved Africans.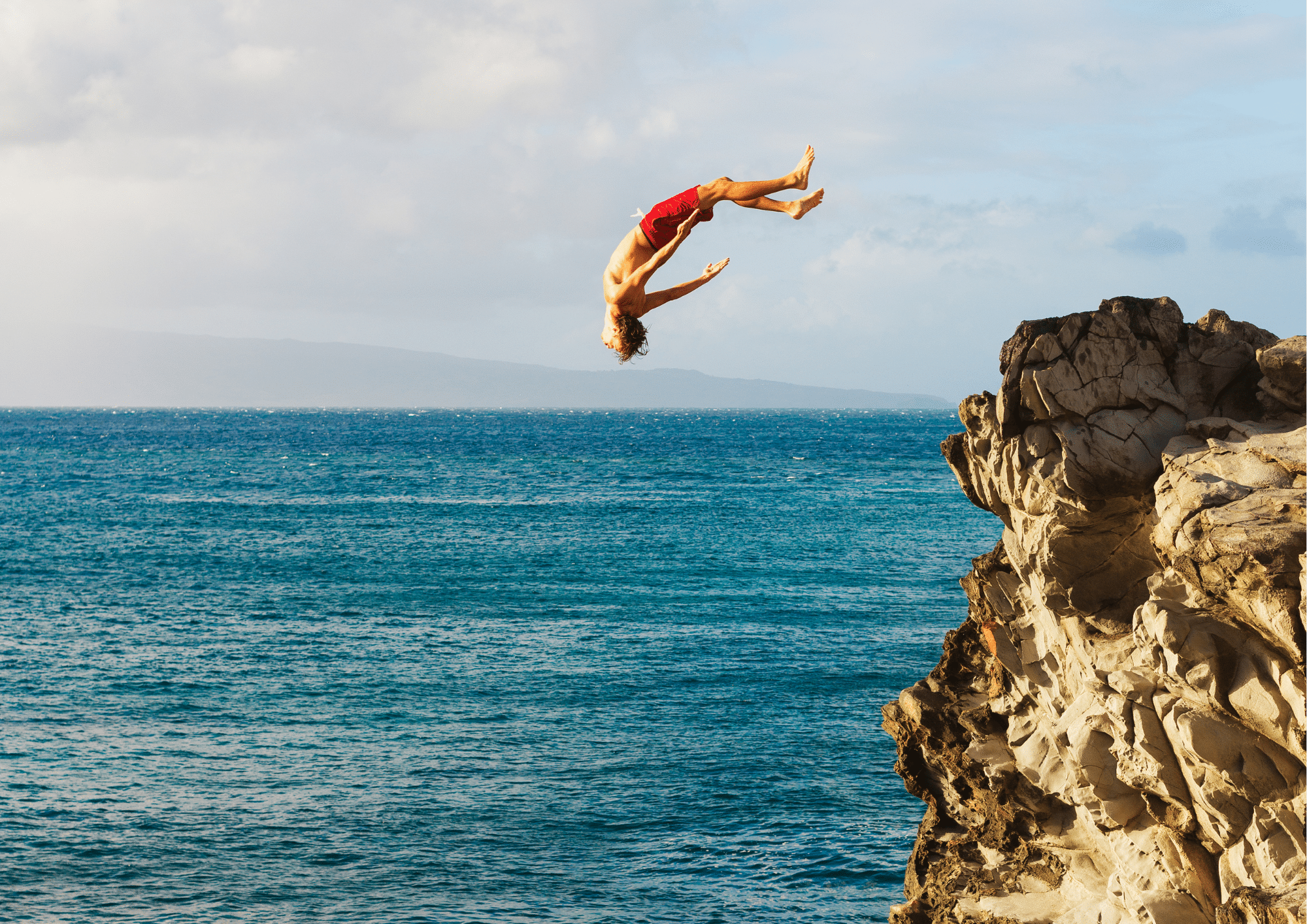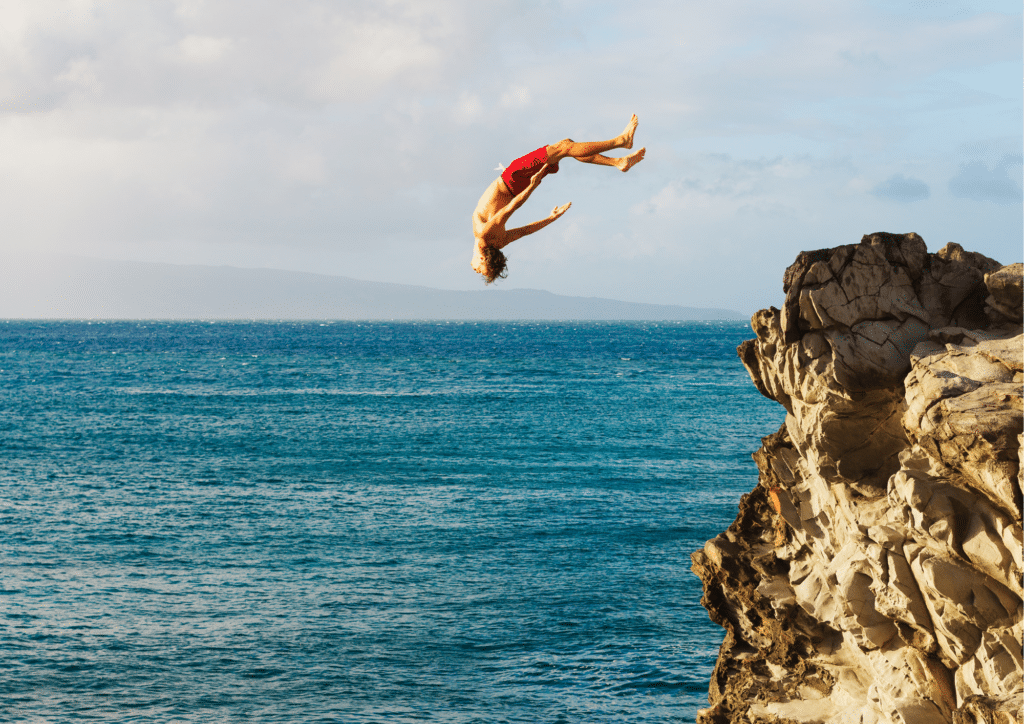 Try an Exhilarating Cliff-jump at Playa Forti
A short drive from Playa Piskado will lead you to Playa Forti—one of the few public beaches in Curaçao that offers unparalleled coastline views. It's also the best spot for cliff-diving with its 40-foot clifftop just waiting on a few brave souls to make the dive of their lifetime. The cliff attracts both locals and tourists during the weekends, but if cliff-diving isn't your thing and would rather watch other people do it, you can just cocktail and chill at the nearby restaurant that's restfully perched on a bluff.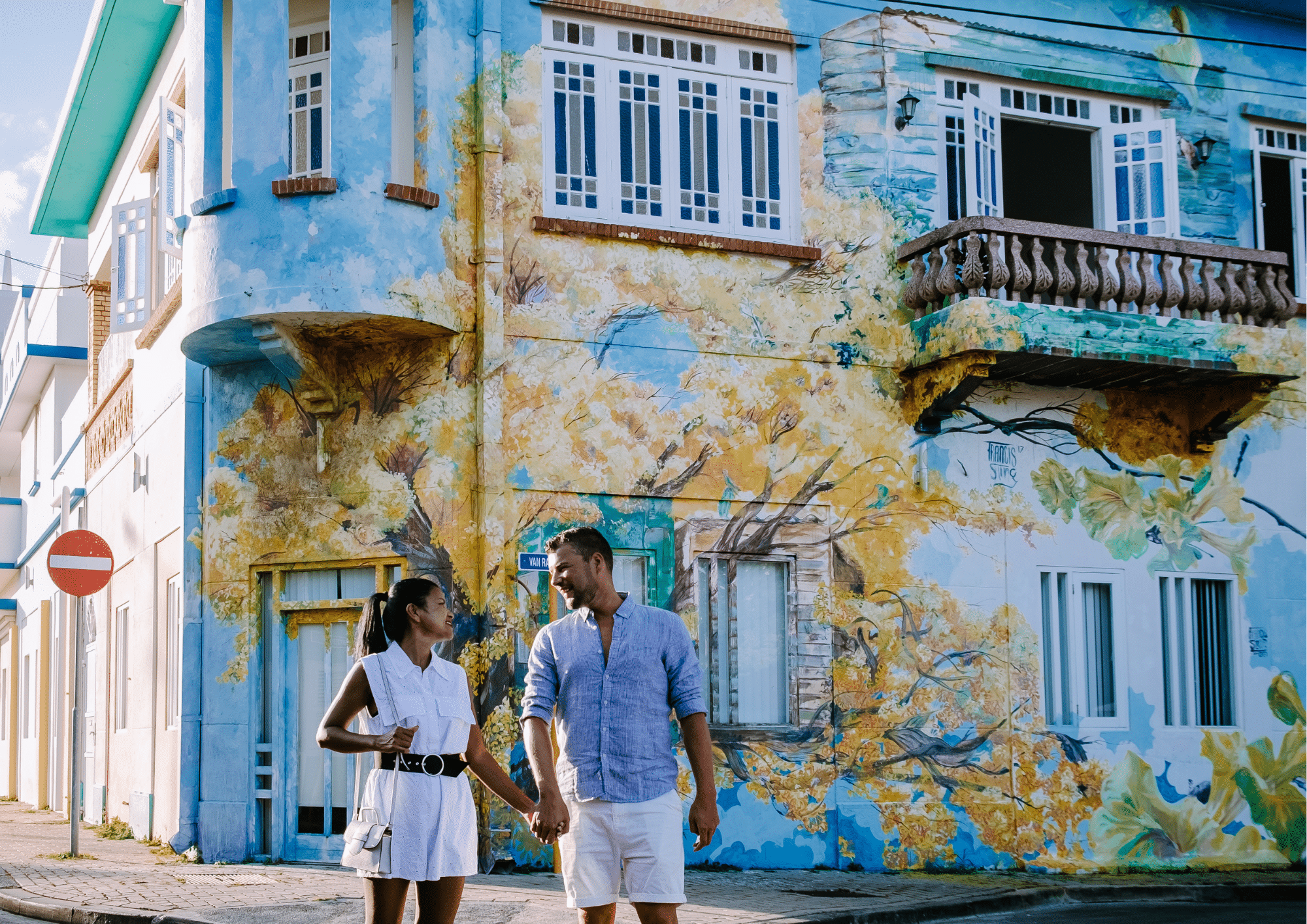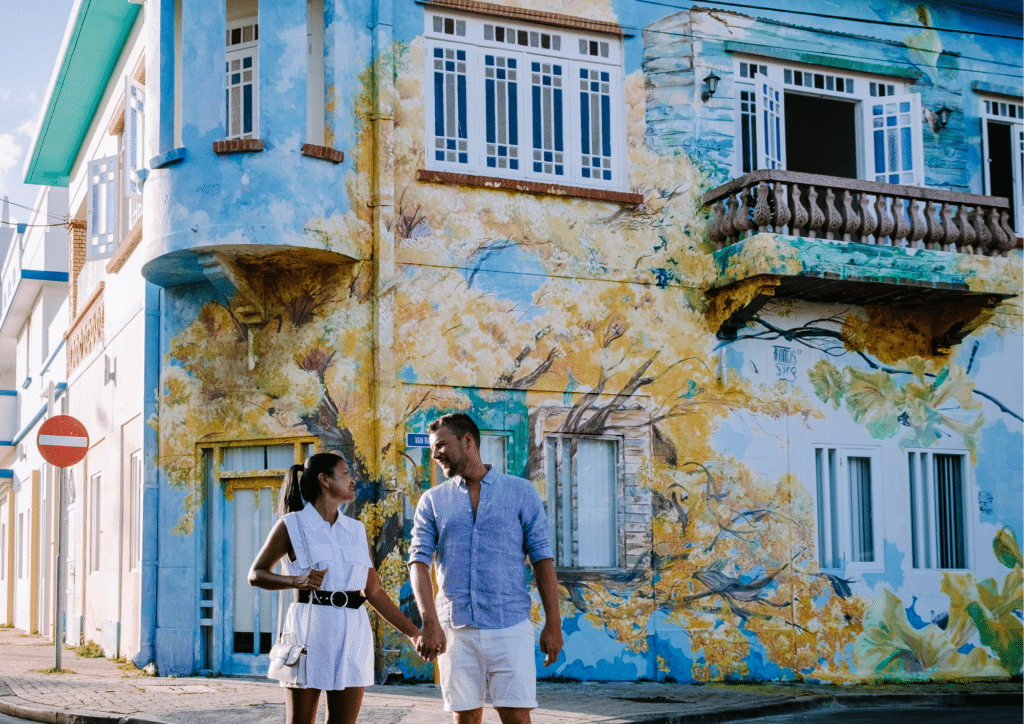 Admire Scharloo's Street Art
Formerly a Dutch plantation area, Scharloo's eclectic street art made it a UNESCO World Heritage site. The area is largely populated with stunning street art, often with vibrant life-size murals painted in buildings and houses by indigenous artists of Street Art Skalo. This street art movement also helps in refreshing Willemstad's neglected areas, and with much dedication turned the city into a vibrant outdoor gallery.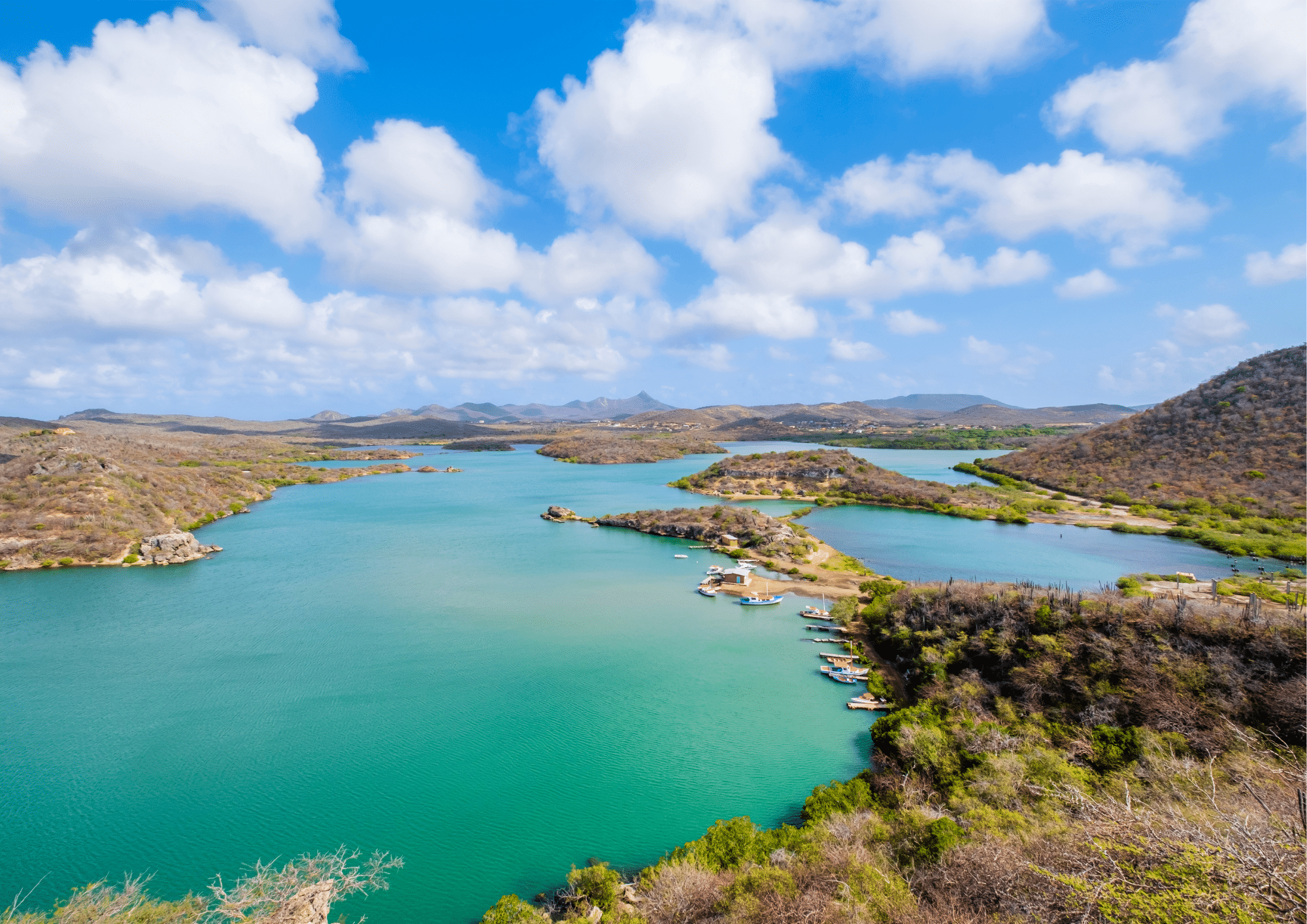 See the Santa Martha Lookout
Rolling hills and winding waterways make up Santa Martha Bay, one of the best natural wonders in Curaçao that shouldn't be missed. The shorelines here remain untouched, and nature is at its most pristine condition. The viewpoint is located on top of an elevated road that offers the best panoramic view of the inland bay and is worth the stop on your way to Santa Martha Beach.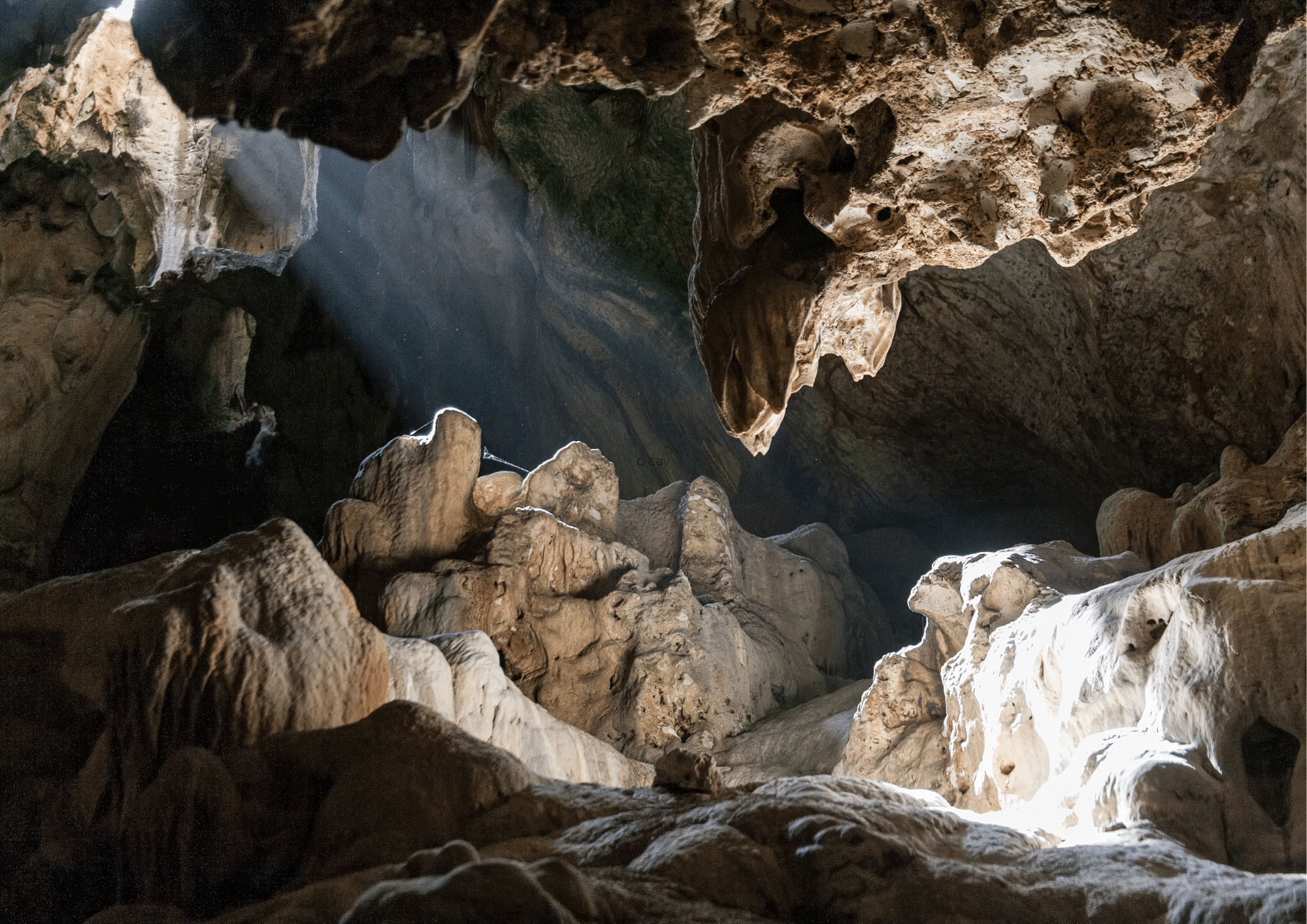 Explore Hato Caves
A cave full of natural wonders including limestone formations (stalagmites and stalactites) that date back millions of years ago. You can also see natural pools and waterfalls; the cave is also home to a colony of bats. Hato Caves tour lasts for 45 minutes and is located near the airport which makes for a quick sightseeing trip before flying out. Recent developments on the cave, however, included concrete paths, fans, and flashy lights that might be a bit too much for naturalists, but the cave is still a sight to behold, nonetheless.
Play with the Pigs at Playa Porto Mari
With over 30 beaches available throughout Curaçao, there's no shortage of exciting and unique things to do—one of which is to play and swim with the two famous feral pigs at Playa Porto Mari, Willy and Woody. Porto Mari is also a popular site for snorkeling and diving due to its double reef; it's also a starting point for the three trails including the History Trail, Seru Matteo Trail, and Bird Trail.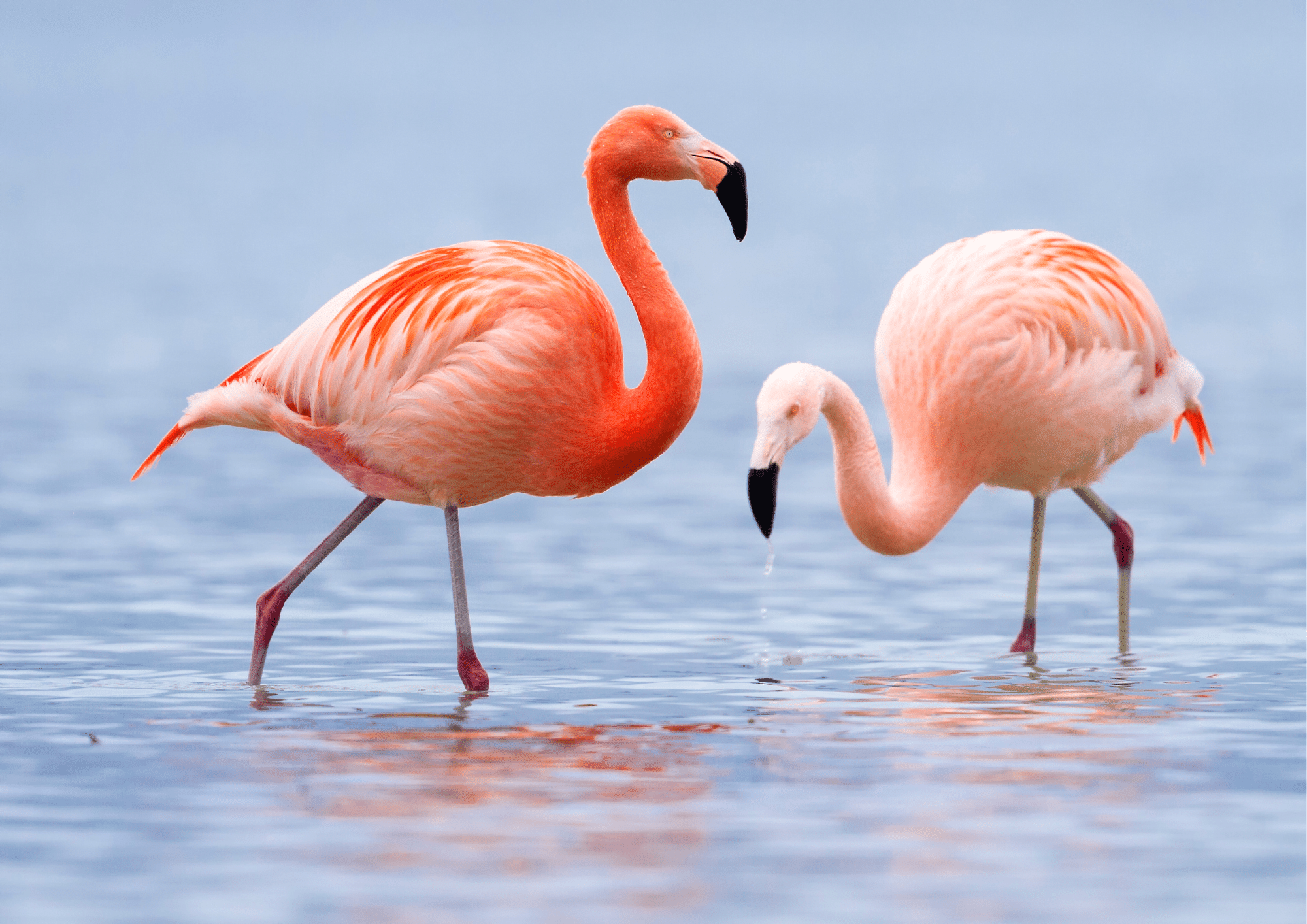 Observe Wild Flamingos at Jan Kok
A trip from Willemstad to Willibrordus wouldn't be complete without stopping by the salt lakes of Jan Kok (St. Marie Bay) where hundreds (often thousands) of flamingos convene every day. There are only two places in Curaçao where these pink creatures reside, one is at Jan Kok's salt pans while the other is at St. Michael's Bay. There are observation decks available to those who would like to catch a glimpse without plodding through the mud.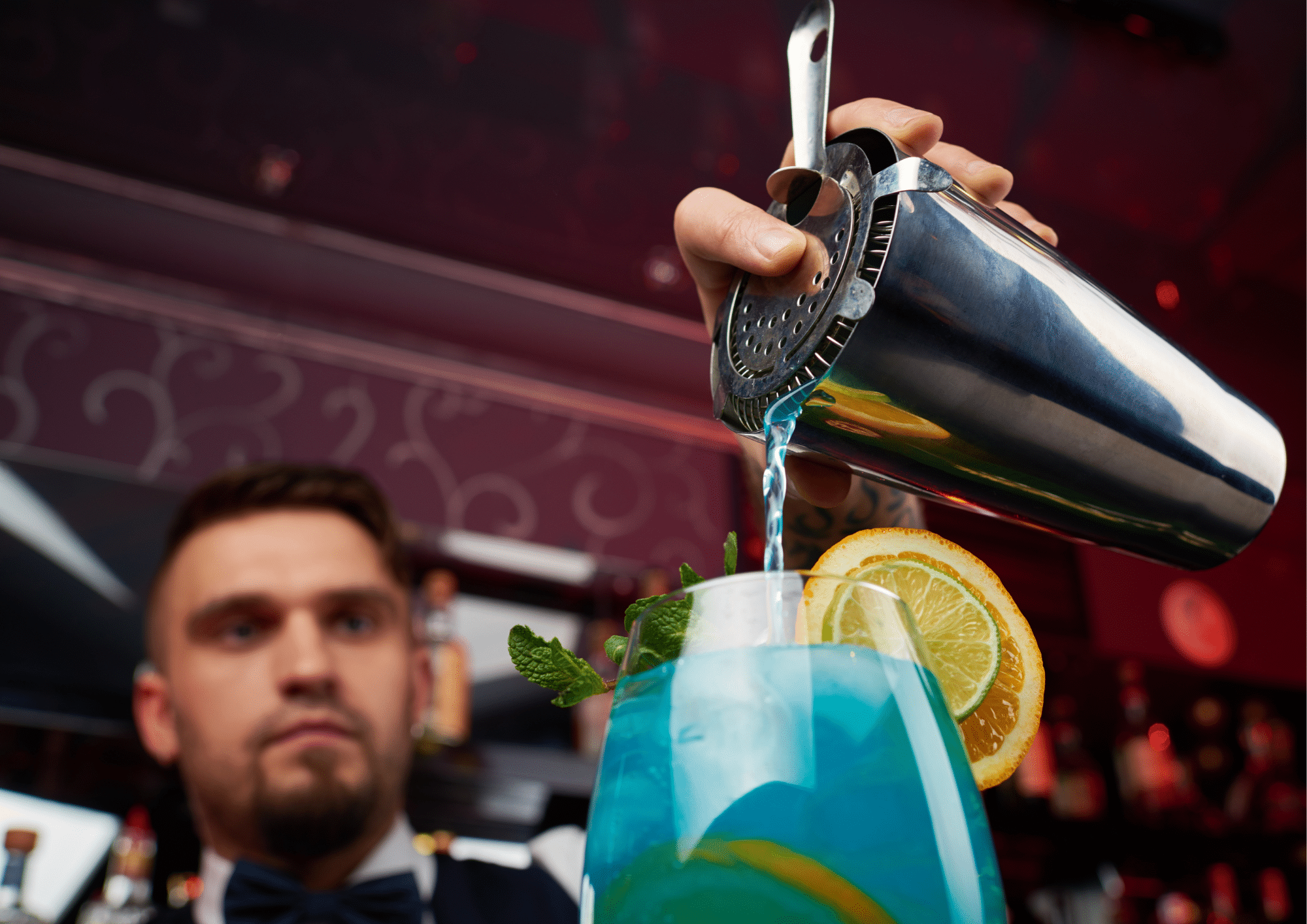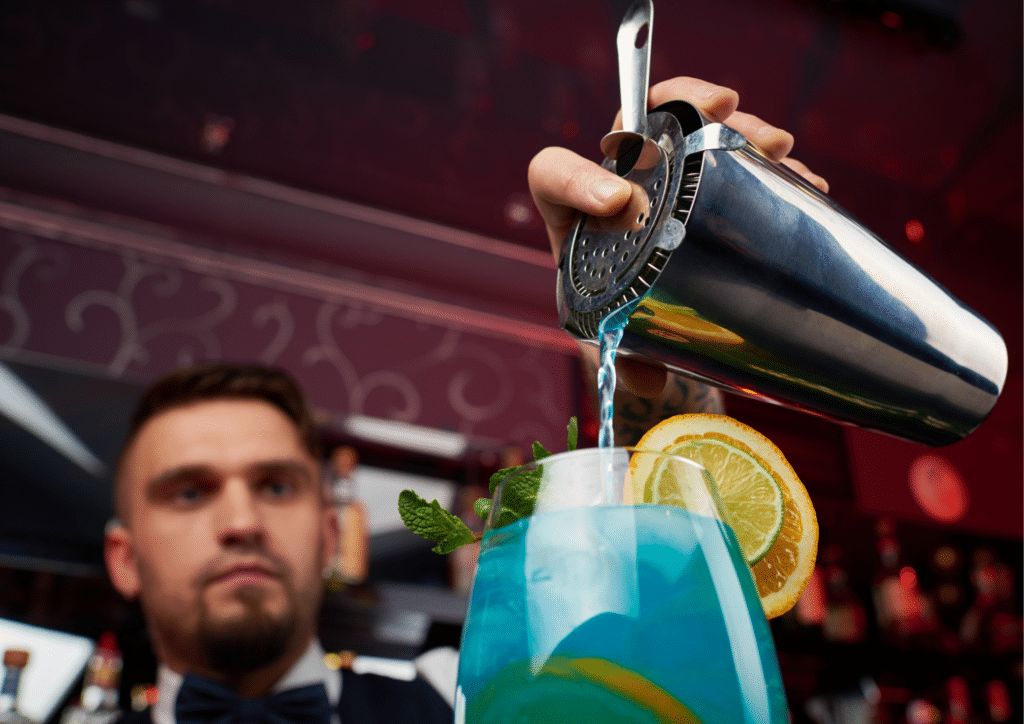 Get in On Thursday Punda Vibes
From 6 p.m. to 10 p.m., the vibrant Willemstad district gets livelier with Thursday Punda Vibes, a weekly outdoor event of cultural fest and night market. Try the Curaçaoan waltz at the Gomezplein plaza performed by traditional folk dancers or listen to local marching bands and Latin and jazz groups perform live on the main streets. There are also outdoor stalls filled with handmade jewelry and crafts to fill your fancy, as well as happy hour specials from restaurants and bars.
Check Out Curaçaoan Arts and Crafts
All hand-made and hand-painted, Curaçaoan arts and crafts are vibrant, colorful, and unique and represents the best of the Caribbean heritage. One such craft is a Chichi doll, a well-rounded folkloric image of a responsible and wise older sister. Each piece is hand-made with love by a local women's group with workshops being offered to those who are interested in learning the craft. Serena's Art Factory and SilvanyRoss are go-to shops for Chichi dolls, purses, paintings, and hand-carved items.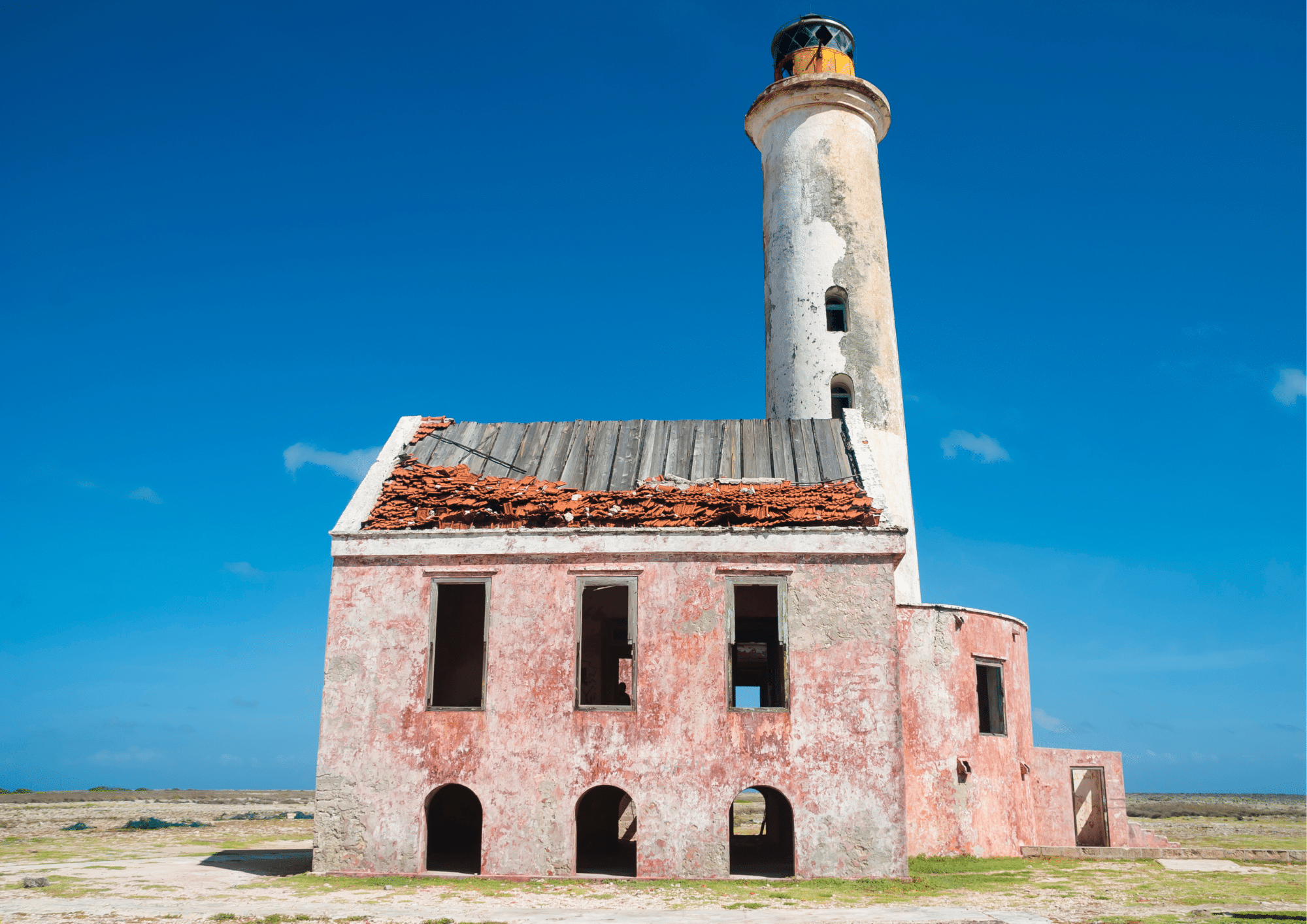 Take a Day Tour of Klein Curaçao
A small paradise within a paradise, Klein Curaçao (Dutch) or Little Curaçao is an uninhabited island just 15 miles southeast of Curaçao. You only need to endure a bumpy 2-hour boat ride to get there, but it will all be worth it once you set foot on the island where miles of perfect white sand merge with cerulean-tinged crystal waters. The island is teeming with tropical fish and marine wildlife (also whiptail lizards), so expect your swimming and snorkeling day tour to be a fun-filled one. There's also an abandoned 19th-century lighthouse that's worth the hike on the southern end of the land.
Curaçao Cooking Class and Chef's Table
Have a taste of and learn how to cook the best local foods with the Curaçao queen of contemporary Caribbean cuisine, Helmi Smeulders. This private class teaches local recipes that have been passed down through generations and the best ingredients unique to the island. Chef Smeulders also serves an exquisite six-course meal bursting with contemporary Caribbean flavors including Caribbean ceviche and steak tartar, pulpo, and chocolate chili plantain. You can also enjoy a matching selection of fine wines and coffee or tea after the session.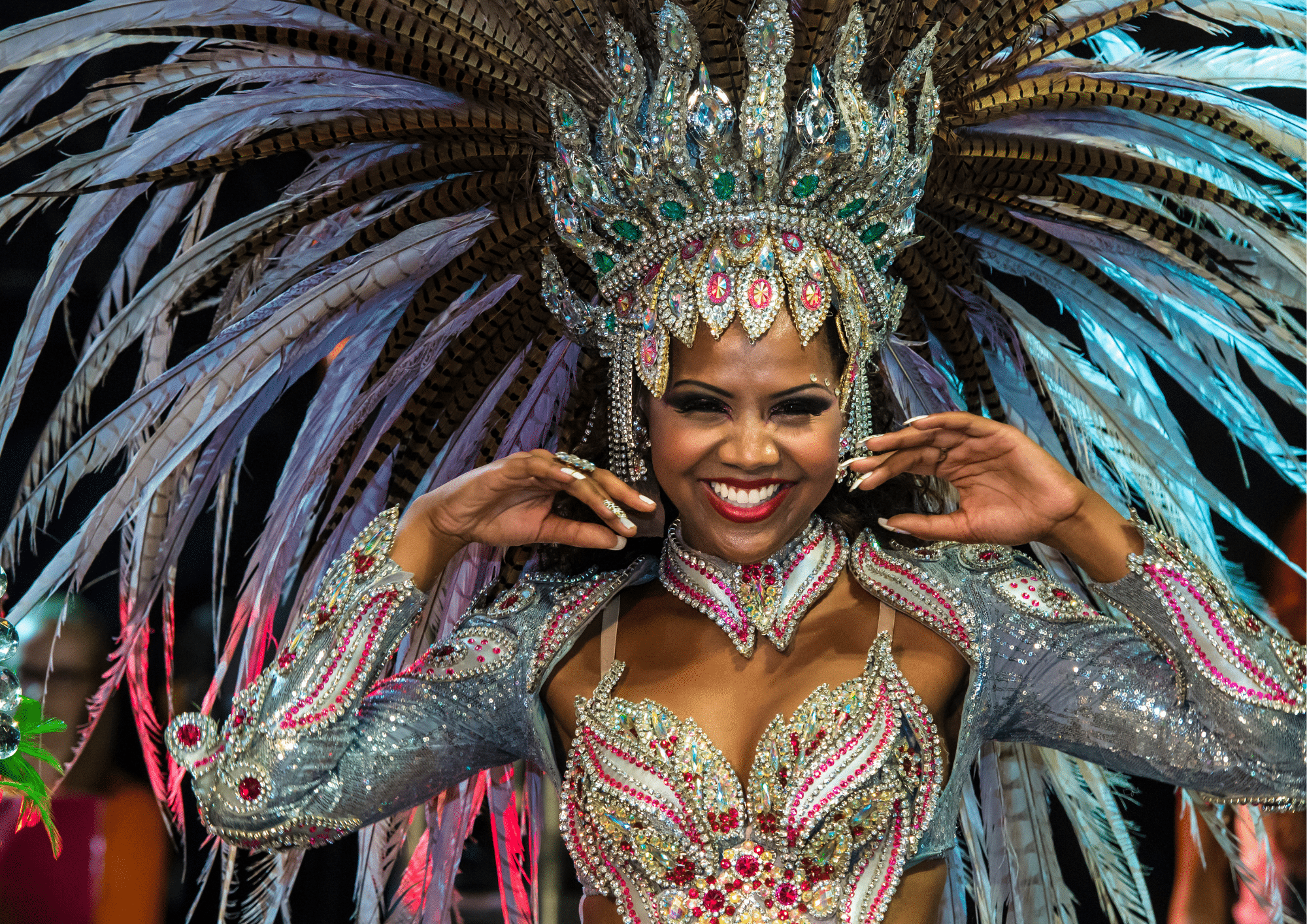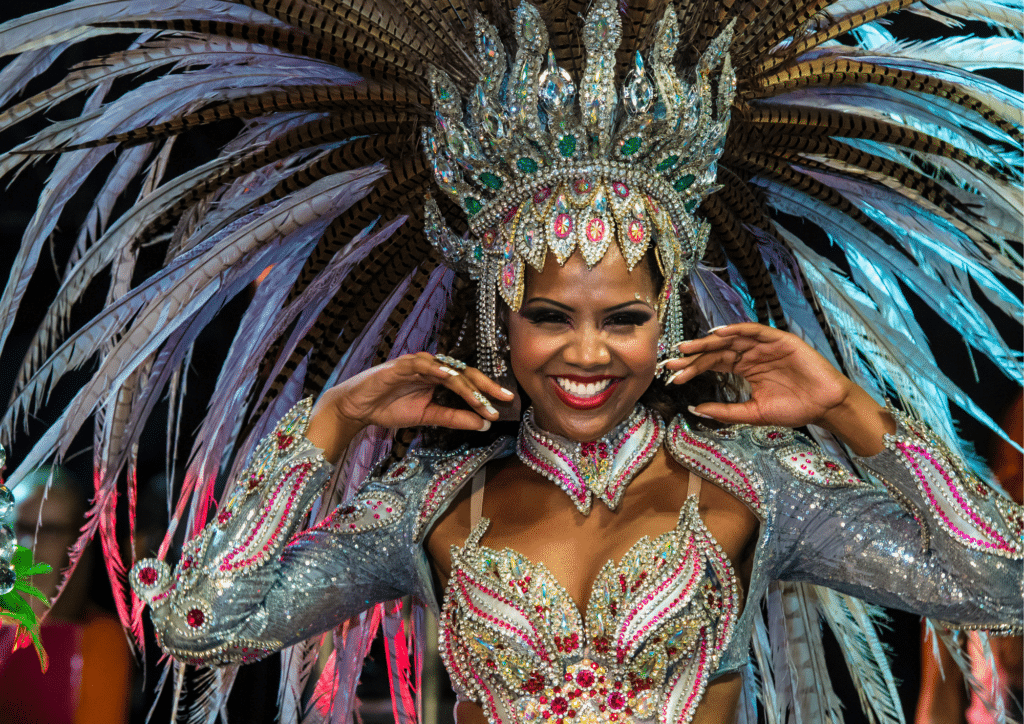 Experience the Curaçao Carnival
A spectacular blowout of culture and creativity developed over centuries, the Curaçao Carnival is a parade of wonders that happens in the early spring and is one of the most immersive thigs to do on the island. Local samba dancers in bright and beautiful Caribbean colors perform along the streets where tourists can also dance to the rhythm of the Tumba music. Curious masquerades, dance processions, and a ritual burning of King Momo's effigy are also memorable highlights of this festive gathering.
Curaçao Carnival dates vary from year to year. It typically starts just days after the new year begins and will then run until the evening before Ash Wednesday.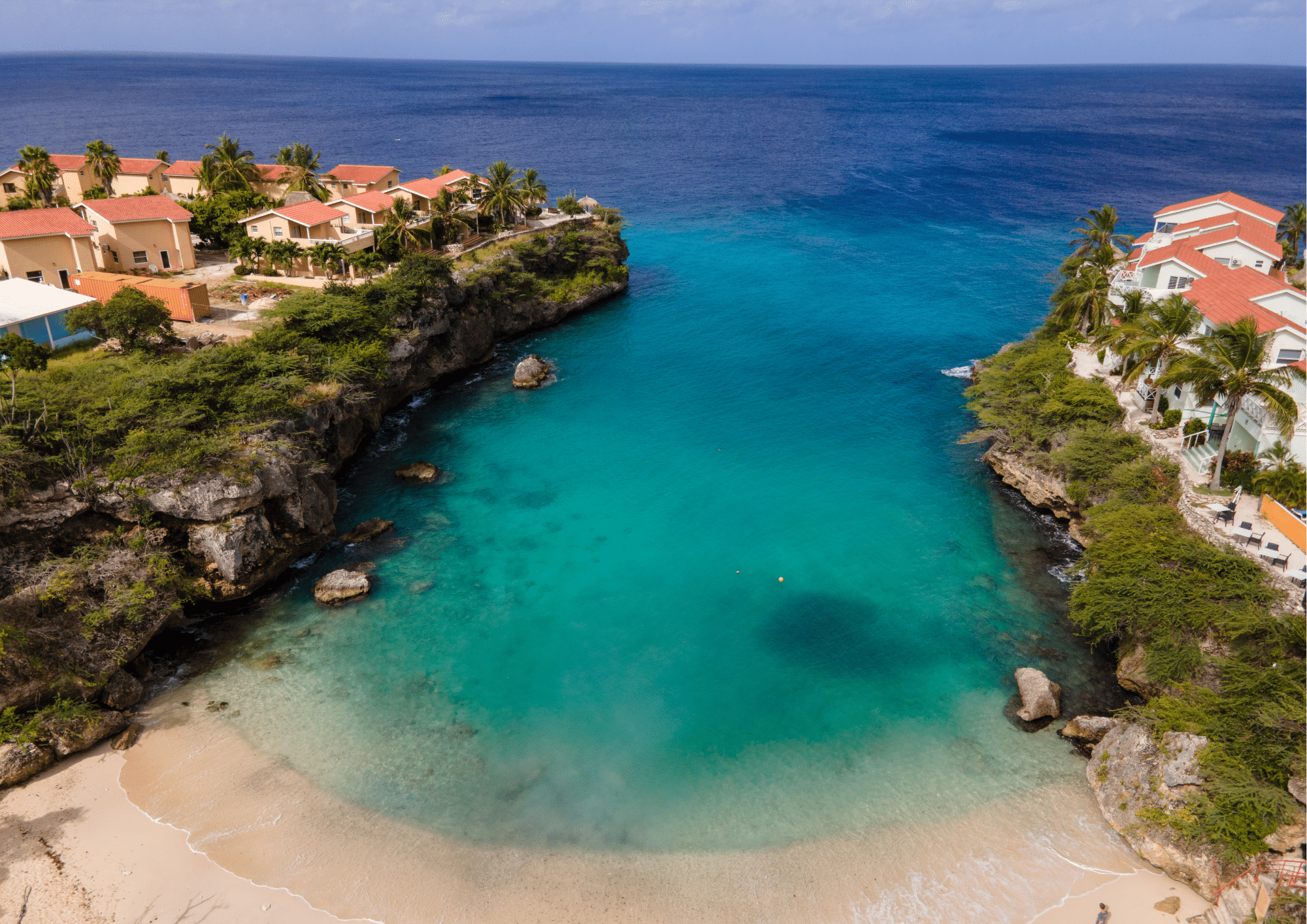 Sunbathe at Playa Lagun
Playa Lagun's prime position between two giant headlands of rock makes it ideal for sunbathing and swimming without the usual influx of crowd. The quiet and hidden enclave is perfect for when you just want to laze about. The beach also has reclining chairs and loungers available at your disposal. Playa Lagun is also perfect for snorkeling and swimming, so make sure to bring your sunscreen and snorkeling gear to catch plenty of marine wildlife sightings including reef fish, large sponges, corals, and turtles.
Have a Romantic Dinner at Fort Nassau
Fort Nassau is an 18th-century fort that is now a unique restaurant. It's situated on a hill with an incredible 360º view of the island. If possible, I highly recommend coming here for sunset. The food here is divine, and I, personally, love the Chef's tasting menu, which is a 3-course meal set by the chef.
Herbal Healing at Den Paradera
Den Paradera is a botanical and historical garden owned by Dinah Veeris, a famous Curaçaoan herbal healer. The garden is home to an impressive collection of plants and herbs where visitors can go on a guided tour to learn about its healing properties and medicinal use by the people of Curaçao for generations. Her book, the "Healing Plants of Curaçao," offers a definitive guide on the subject and contributed to the preservation of Curaçaoan healing herb culture.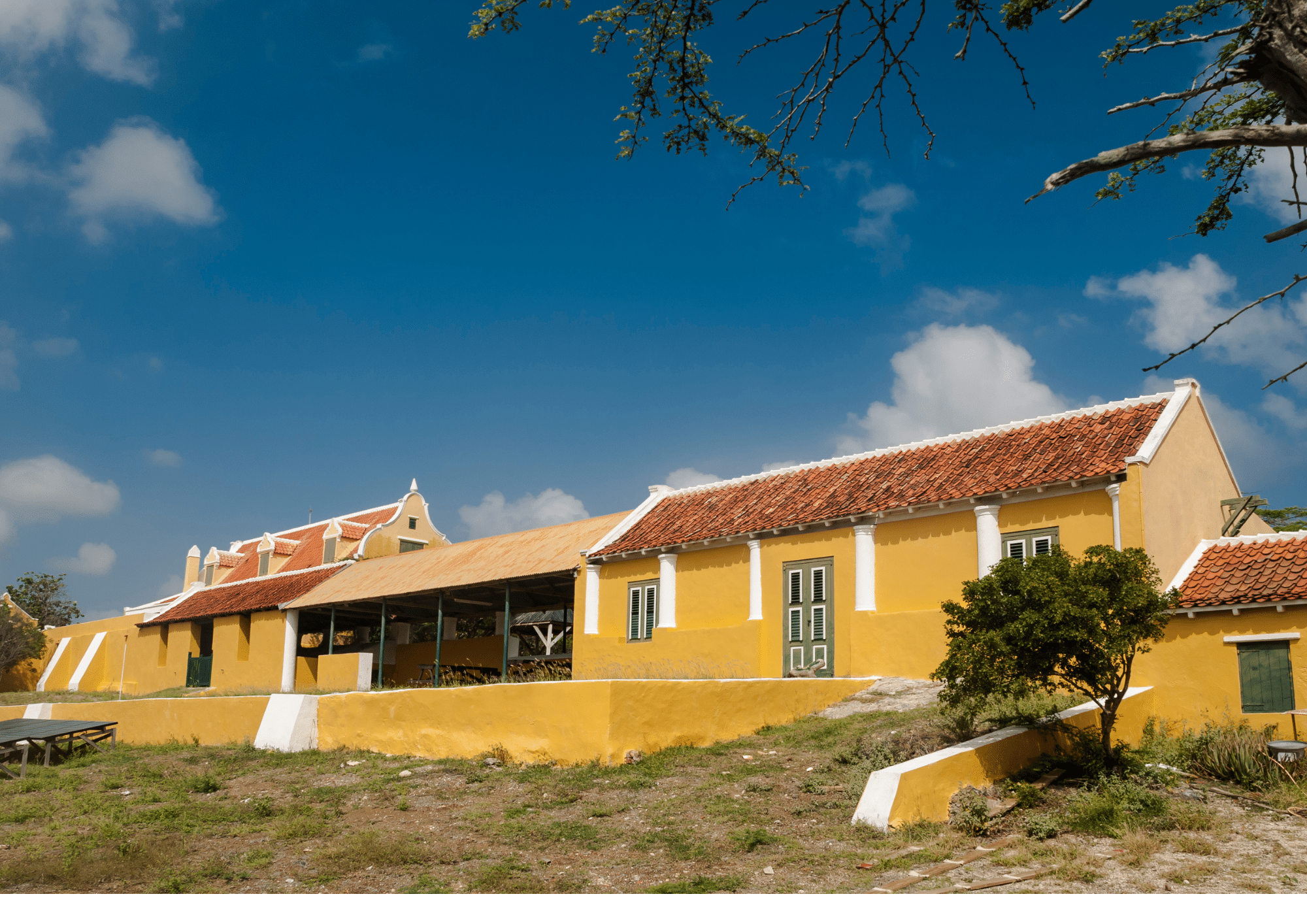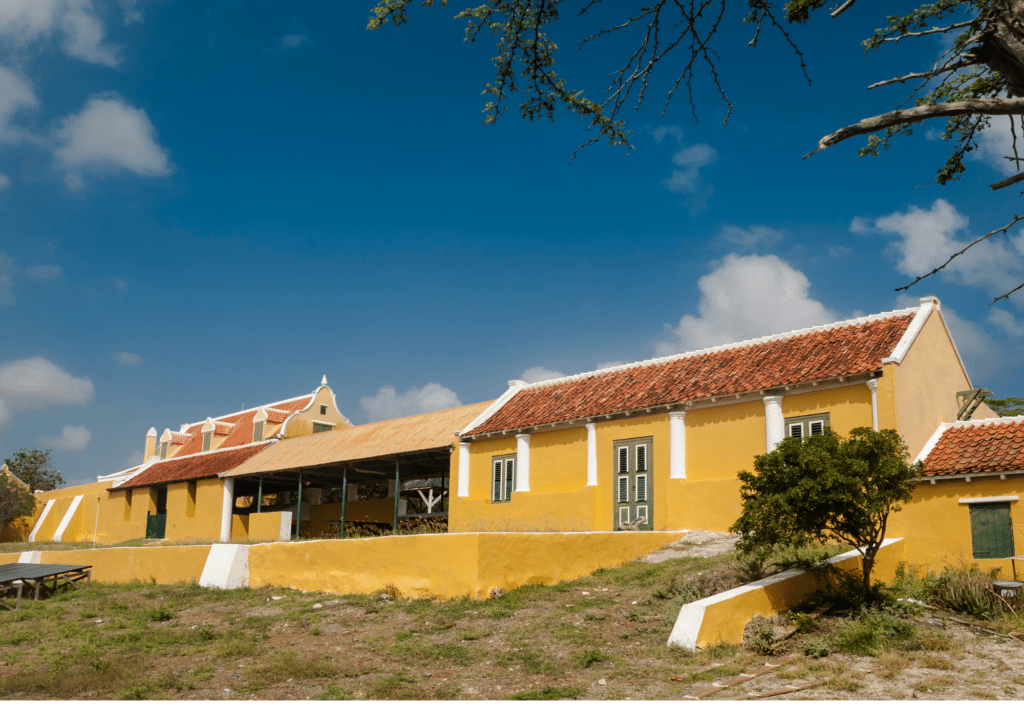 Taste Creole Cuisine at Landhuis Dokterstuin
Located near Landhuis Ascension towards Westpunt, this land house has been restored in 1996 to become one of the best local restaurants that serve tasty creole cuisines. The property has a historical significance, operating in the 17th century to the late 18th century with the inclusion of the land house. It was then government-owned in the 19th century with small plots of land leased to former slaves to encourage agricultural development.
Brunch Happily at Kome Restaurant
Located in the historical district of Pietermaai, a brunch at Kome Restaurant is a joyful affair. Who wouldn't want to be served with sumptuous meals made by chefs with love? While Kome is a modern American eatery serving homemade pancakes, sausages, curries, and pies, it boasts an extraordinary melting pot of various ethnic influences including a crispy Curaçao red snapper, pasta with Cajun shrimp and spicy tasso ham, and a sesame miso salad (bean sprouts, carrots, apples, and cashews) on its menu.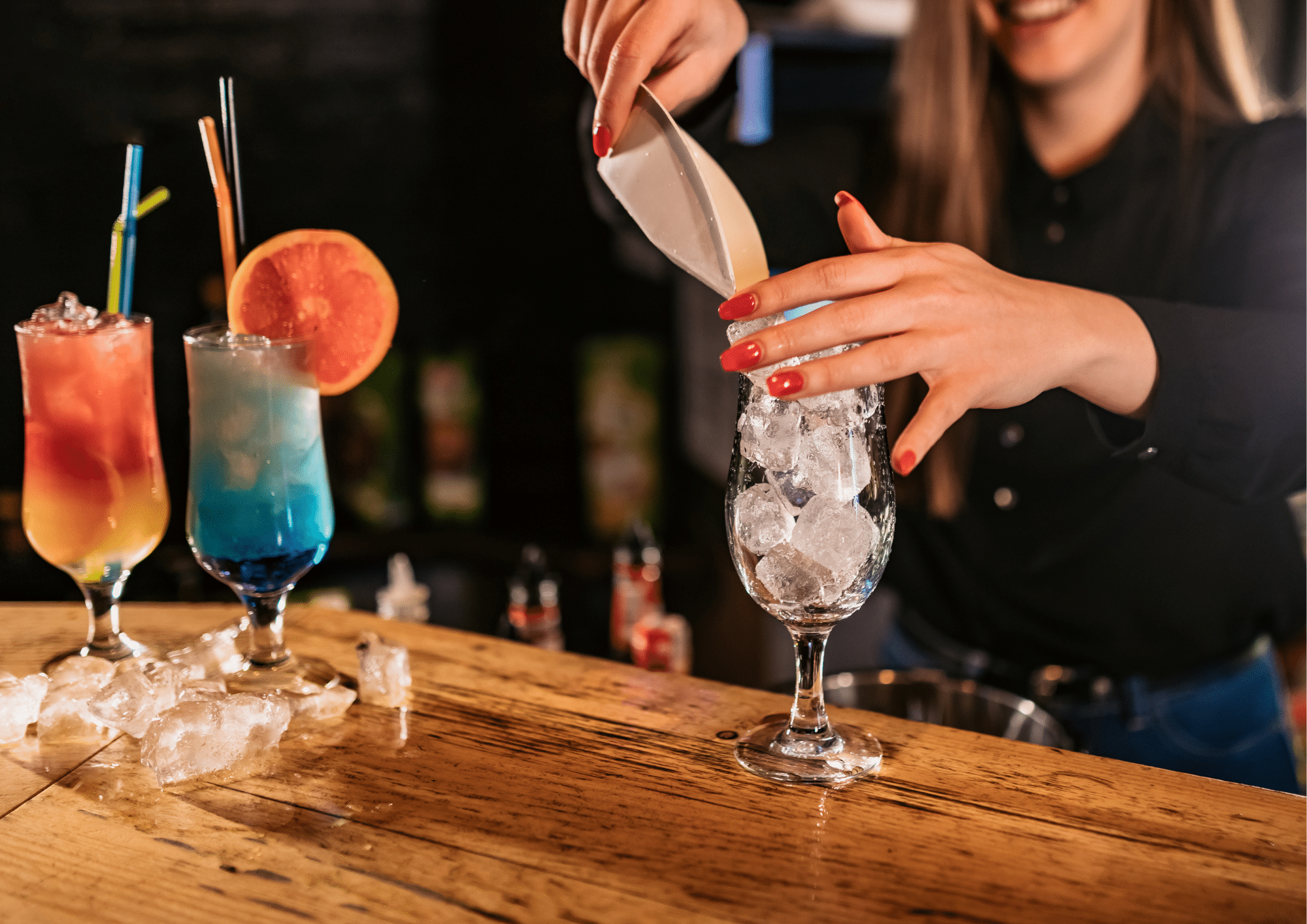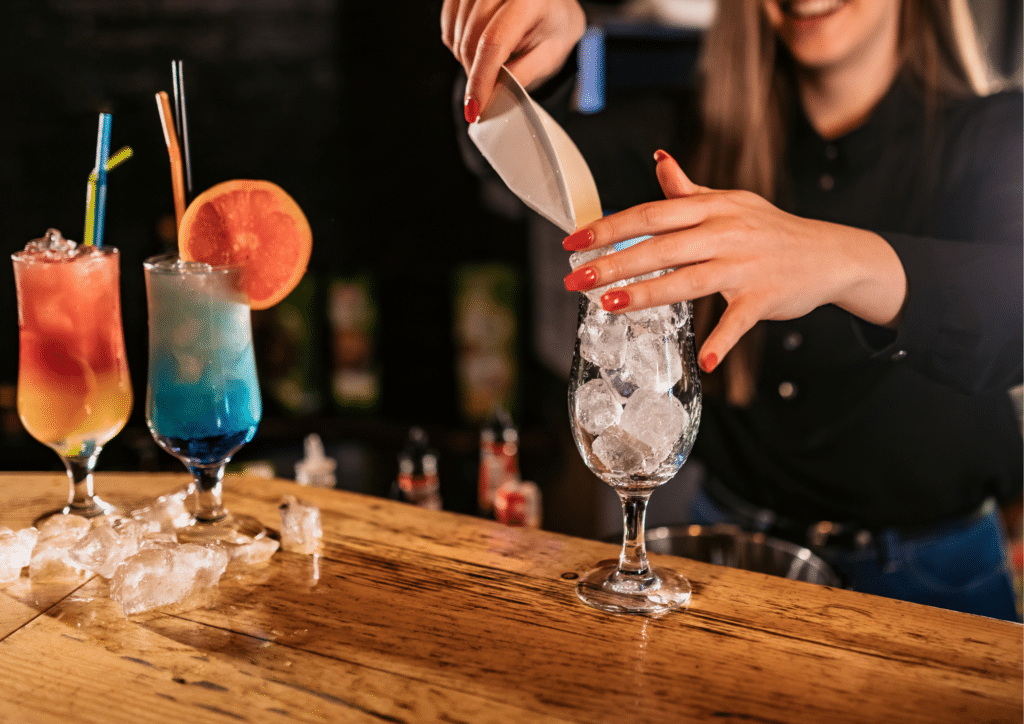 Pub Crawl at Pietermaai
During the evenings, the trendy Pietermaai district turns into a lively hub of gastrobars and atmospheric restaurants. Locals and tourists flock the district to try Carib-Asian fusion cuisines and unlimited cocktails. Some of the best spots to eat and drink are the Nieuwestraat (it gets packed on weekends, so getting there early is a must), Mundo Bizarro, Ginger, Oliva, Bluebird Gastro Pub, The Wine Cellar, Tiki Loco, Blues Restaurant, and Soi95.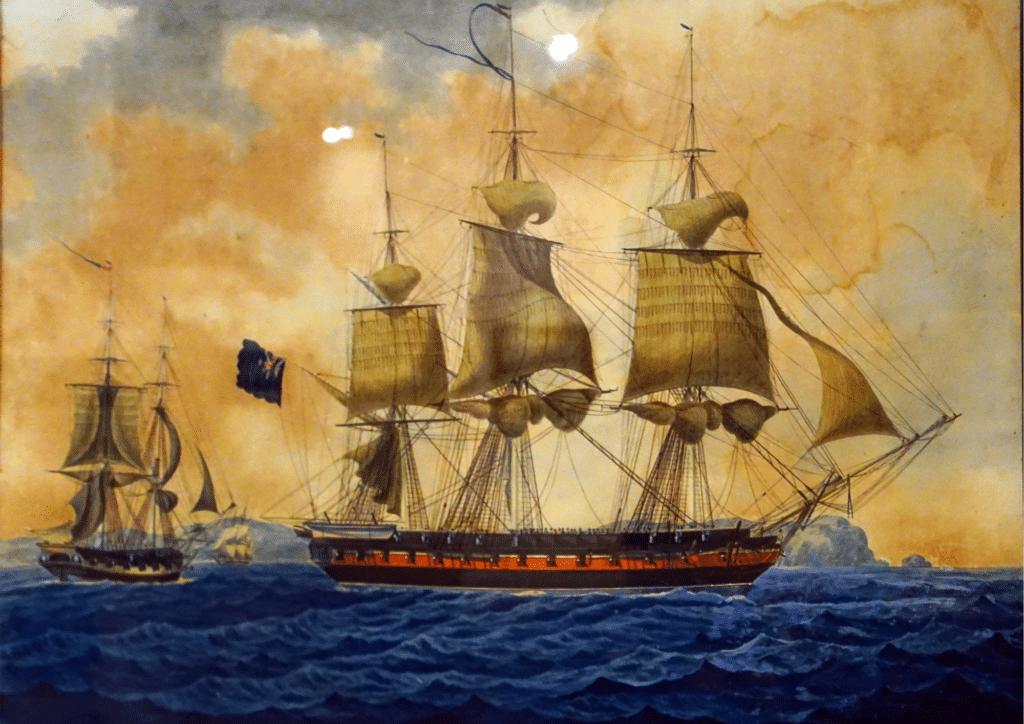 Discover Curaçao's Maritime History at the Maritime Museum
As an island country with a rich seafaring history, the Maritime Museum features antique miniatures, intricately crafted ship models from the 17th century, authentic nautical charts, navigation equipment, and artifacts dating as far back as the 1500s. The museum is in the Scharloo neighborhood—a UNESCO World Heritage site—and housed in a beautifully restored 1729 mansion near the bustling floating market, where visitors can soak up the sights and sounds of the city's vibrant waterfront. In addition to the guided tour, the museum also offers a harbor tour on an authentic harbor ferry every Tuesday.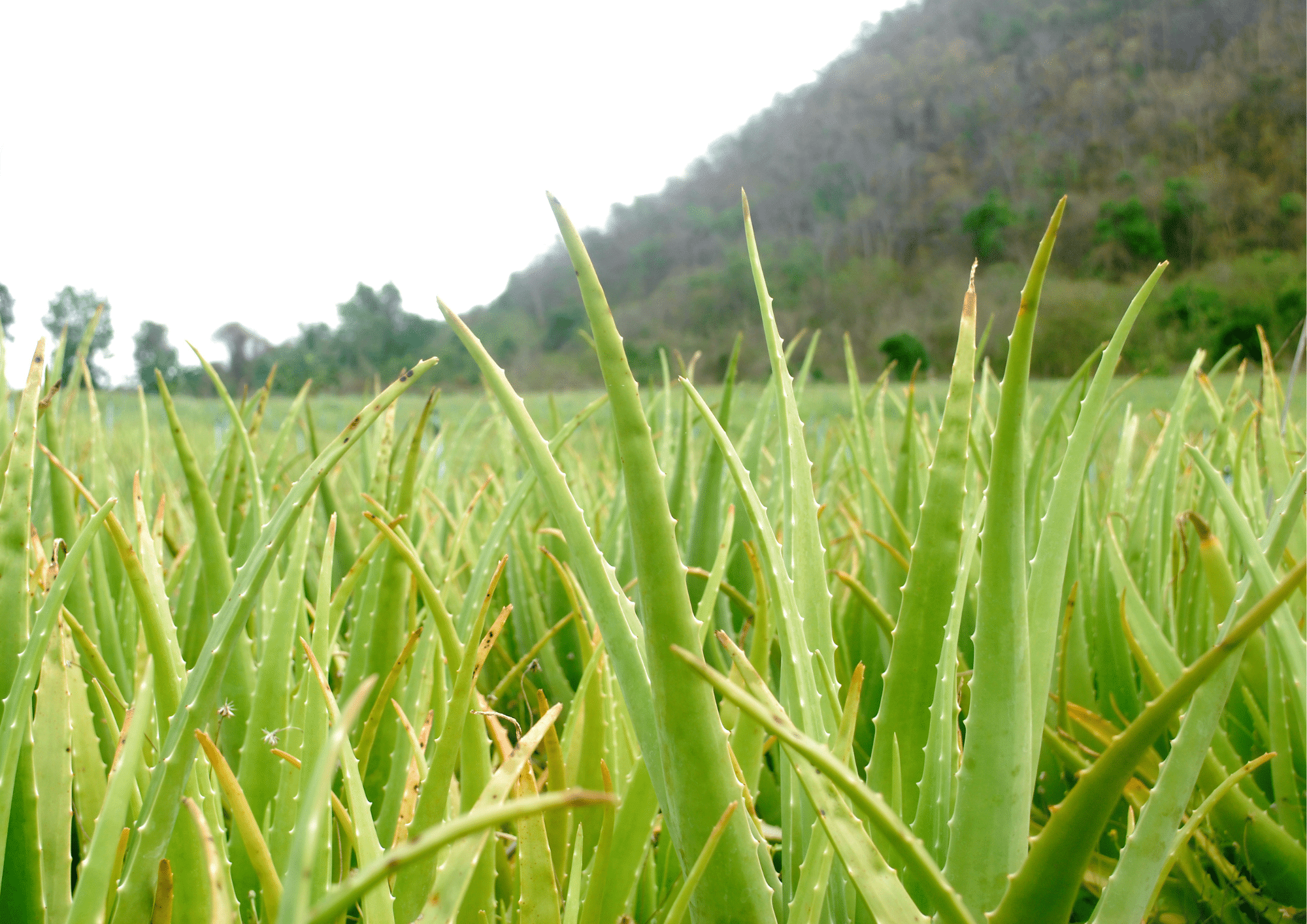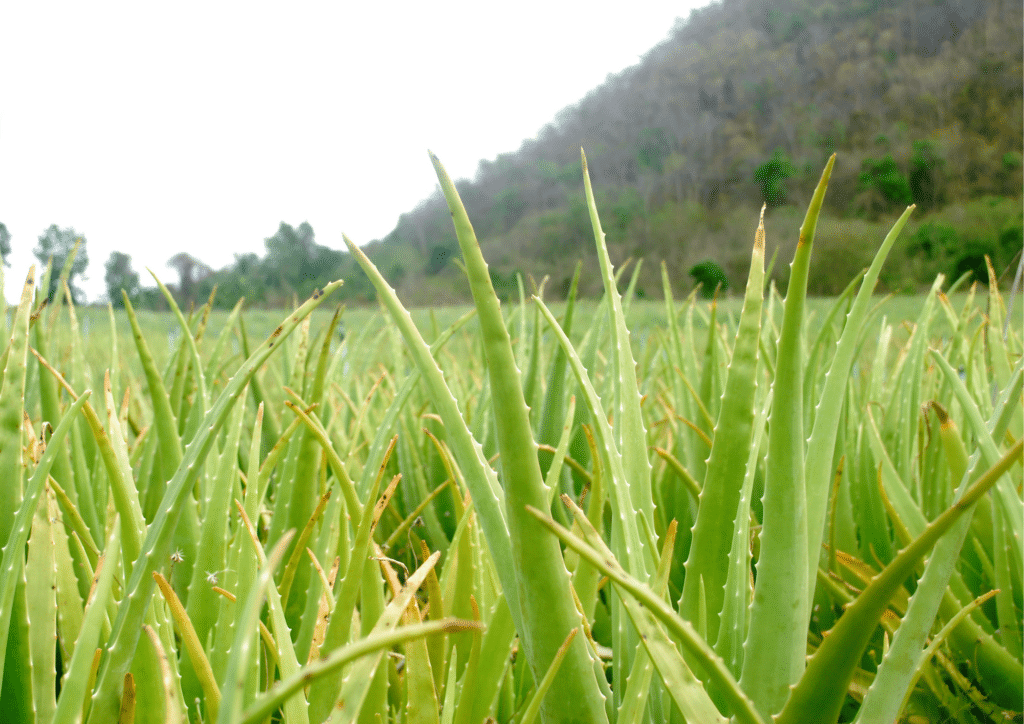 Visit the Aloe Vera Plantation Curaloe
One of Curaçao's best kept secret ingredients to youth, aloe vera or sentebibu (hundred lives in Papiamento language) is a natural remedy to a long and healthy life. It's incorporated not just in the Curaçaoan's beauty regimens but in cooking and health drinks, too. In addition to one of the biggest exporters of this wonder succulent, the Curaloe plantation has over 100,000 aloe veras planted across five acres of land and it's open to the public. No reservation or fee is needed; tourists who are on a day tour can stop by the plantation to browse around, test products, and enjoy a cup of coffee under a palapa-roofed home.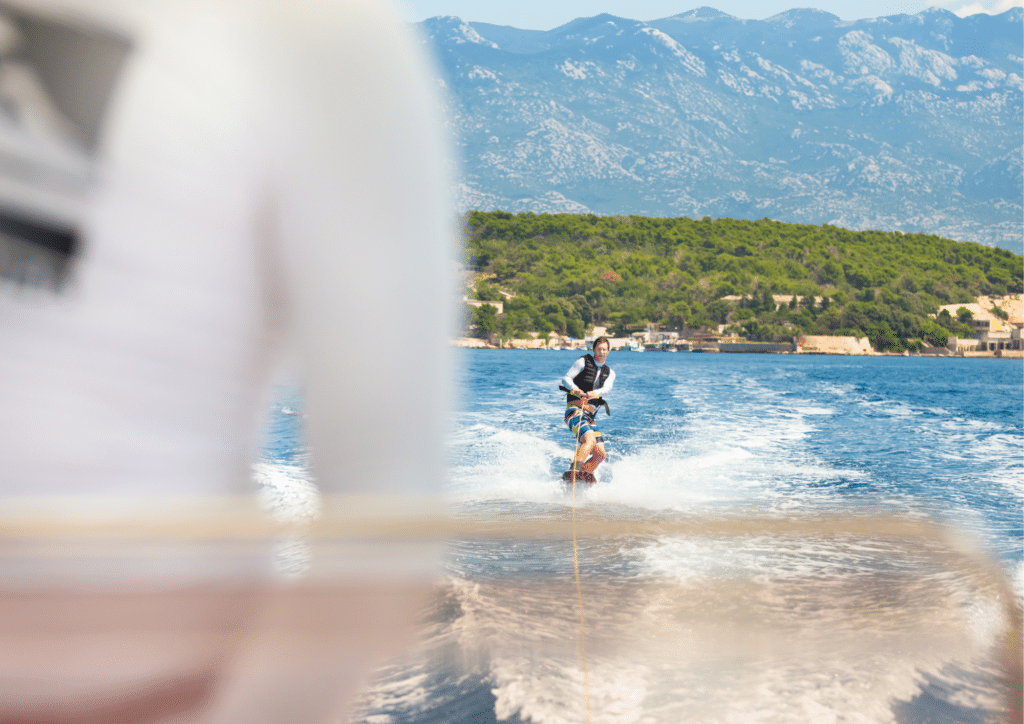 Spanish Waters Lagoon Wakeboarding Experience
If you're up for an exhilarating watersports adventure, this tour offers wakeboarding, water skiing, and knee boarding set in the beautiful Spanish Waters Lagoon. Each sport is accommodating to all skill levels, whether you're a beginner or pro. You can choose either the multi-functional board (ZUP towable board) or the wakeboard, and each guest is given 20 minutes for his/her chosen watersport.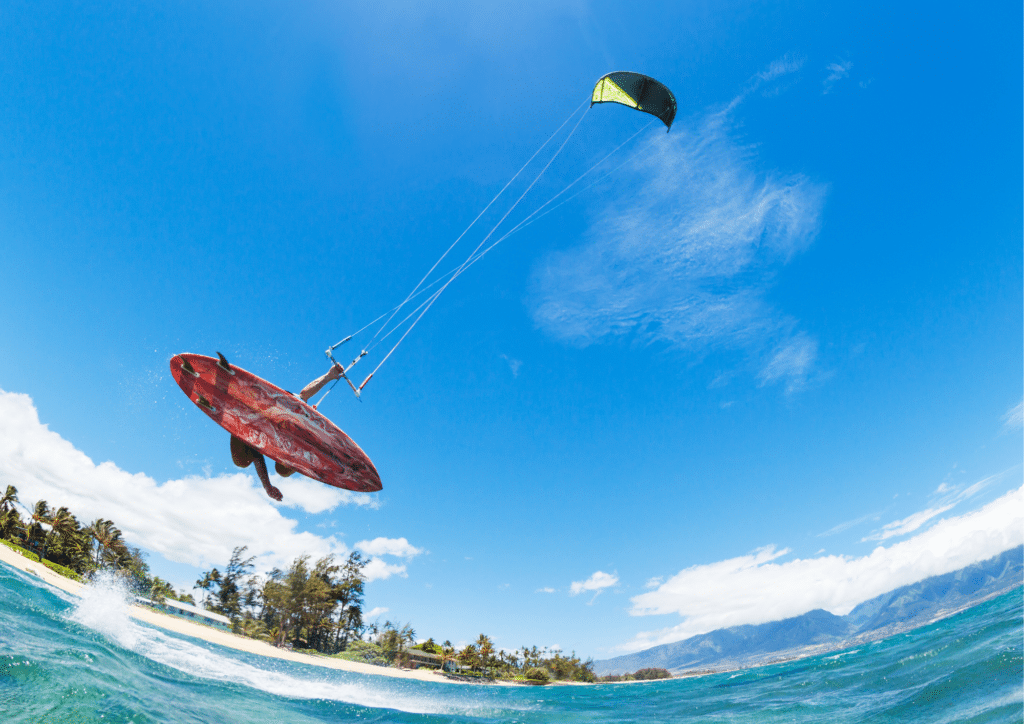 Island Style Kiteboarding
Kiteboarding is one of those watersports wherein you'll need to take lessons first to familiarize yourself with how the kiteboard performs and the physics and safety behind it—but once you get the hang of it, you'll be able to take off like a pro. Having a good instructor helps, as well the location. St. Joris Bay is one of the best kiteboarding spots on the mainland; it has water conditions perfect for practicing that even kids can get in on the fun. Some areas are shallow while others are deep, therefore allowing you to practice different kiteboarding techniques.
Paint Your Own Chichi Doll
The Curaçao Chichi doll is regarded in the Caribbean as a strong and caring older sister presented in a colorful and voluptuous hand-made sculpture. Tourists are invited to take part in learning the art and craft behind this well-regarded figure. Serena's Art Factory is one of the few places who offer Chichi doll workshops, with paints, brushes, and fabrics provided, as well as a tour of the factory. You'll paint in a gorgeous tropical garden during your session with a complimentary non-alcoholic drink, a relaxing Curaçao itinerary that's also ideal for families, team buildings, or a wholesome bachelorette party.
Where to Stay in Curaçao
Curaçao is home to many wonderful resorts, hotels, and vacation rentals. Things to keep in mind when booking a stay in Curacao, though:
Decide if you want to be within the city of Willemstad for easy walking to restaurants and attractions.
If you do decide to stay within Willemstad, though, note, that your hotel will likely not have a beach. They will have a pool that may have a manmade beach instead.
Deciding whether to go all-inclusive is, of course, a personal choice, but the food in Curacao is incredible. I, personally, recommend not staying all-inclusive while in Curacao, so you can experience the incredible cuisine!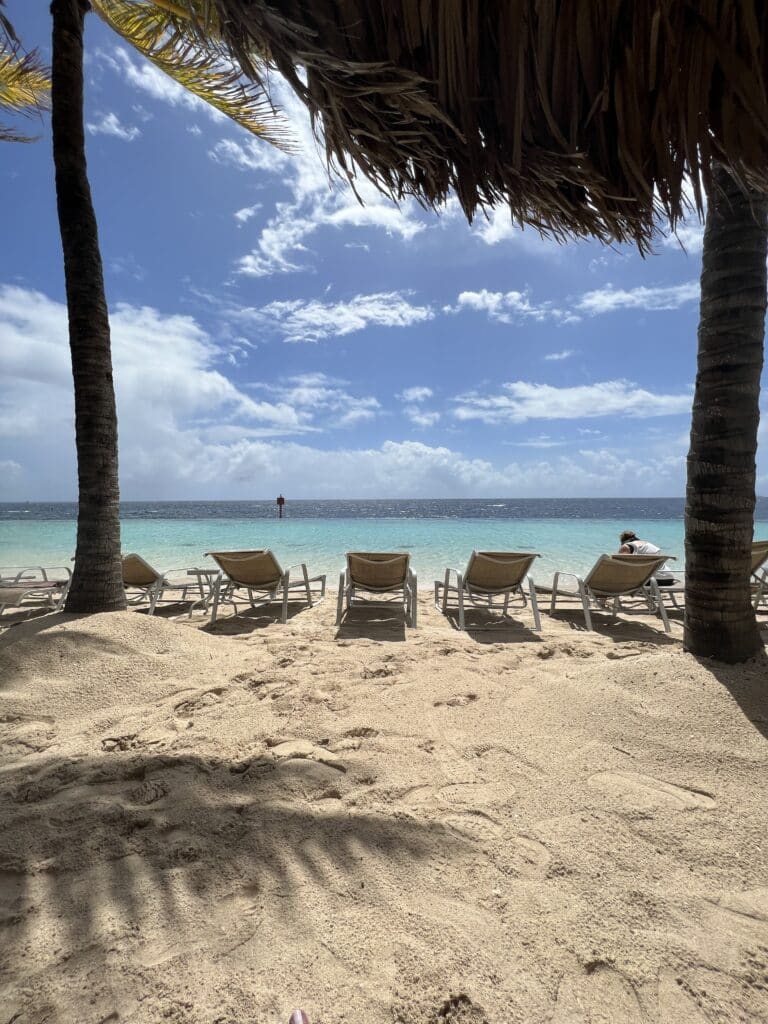 I, personally, enjoyed staying at the Renaissance Wind Creek Resort. It was in a great location, and had wonderful breakfast in the morning.