What to Pack for an All-Inclusive Resort for Both Women and Men
Wondering what to pack for your all-inclusive resort vacation? This post has you covered! My husband and I have tried a variety of all-inclusive resorts over the last 10 years, and are FINALLY sharing our ultimate packing list for staying at an all-inclusive.
This post will tell you all about what you should pack for an all-inclusive resort vacation, and some things that you might want to leave behind!
Knowing what to pack and what to leave behind can make preparing for your all-inclusive resort vacation less stressful. It can also save you money by making sure that you don't have to buy items at the resort, where they can be exorbitantly priced!
*Disclosure: Have Clothes, Will Travel uses affiliate links. Meaning, if you click a link and make a purchase, Have Clothes, Will Travel gets a very small commission at no extra cost to you. Thank you for supporting the brands that make this blog possible!
Carry On Essentials for an All-Inclusive Resort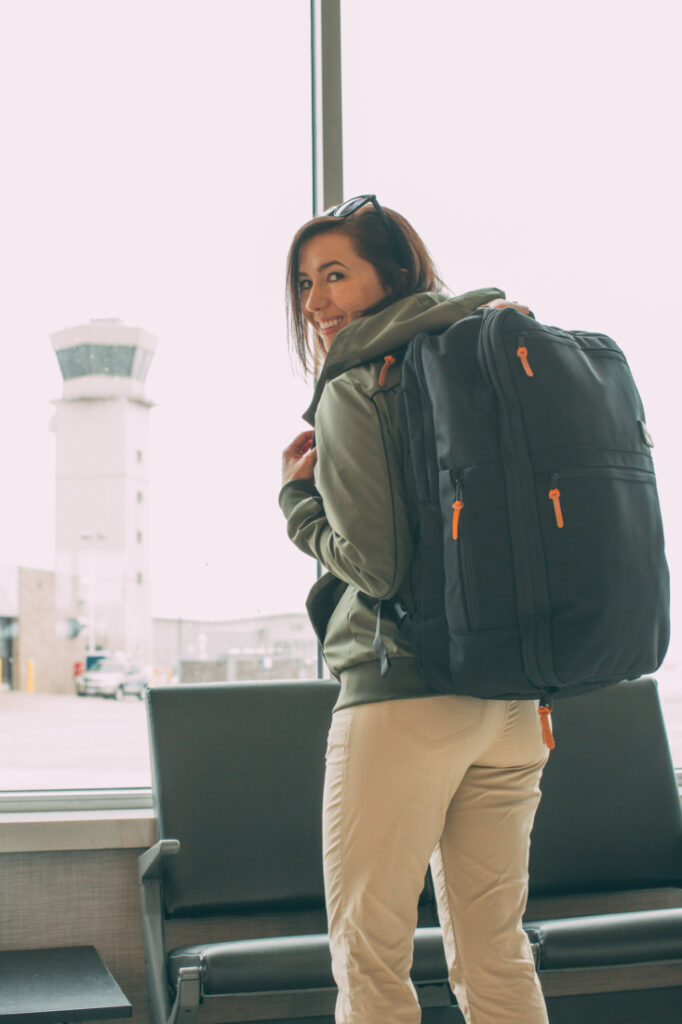 Carryon Luggage
You will want to make sure that your carry-on bag is as well-packed as your luggage. Having everything you need for a day or two in your carry-on bag can be a lifesaver if you find yourself with missing luggage for a day or two. We use this Standard Luggage carry-on regularly and you can easily pack a week's worth of resort wear inside.
Packing Cubes
Packing cubes like these make it easy to pack more in your carry-on and inside of your luggage while keeping everything neat and organized. In the packing cube for your carry-on bag include a swimsuit, cover-up, two dresses, and sandals. Flip flops are generally not allowed for dinner at all-inclusive resorts so sandals are a better option and still perfect for the beach!
Pack an outfit to change into on the plane so you will be prepared for the hot, humid temperatures when you arrive at the airport. This is especially helpful if you are leaving from a colder destination.
Beach Bag
Swap out your purse for a beach bag that you can use during your stay for your personal item. You can fit quite a lot into a beach bag, and they push down easily to fit under your seat. You can still pack a cute purse in your luggage for evenings at the resort! Your beach bag will come in handy for carrying chargers, sunglasses, sunscreen, etc. from your room to the pool or beach.
Waterproof Passport Holder
Even if you are planning to leave your passport in the hotel safe, consider getting a waterproof passport holder like this one, it comes in a two-pack so your spouse or traveling companion can have one too.
Why a waterproof passport holder you ask? Because the humidity of the environment can cause the pages of your passport to curl, which may cause your passport to be considered damaged, and then you have to get a new one. Why take the chance, when you can just slip it in a waterproof case?
Power Bank
Pack a power bank in your carry-on so that you can recharge your phone or tablet on the plane if you find yourself delayed and bored! You can also take your power bank with you to the beach or pool to recharge while you relax with a drink in your hand.
Antibacterial wipes
Make sure that you pack some antibacterial wipes for your carry-on bag. You can use wipes like these that can be used for wiping your hands or wiping down a dirty table or chair.
Hand sanitizer
A small bottle of hand sanitizer pretty much goes without saying these days, doesn't it?
Snacks
Pack a few small snacks in your carry-on bag, like granola bars or crackers, and you might avoid expensive or non-existent airport fare!
Headphones
If you want to use your phone or tablet to watch movies or listen to an audiobook on the plane you are probably going to want to include some headphones in your bag. I just use some cheap ones from Amazon and a converter jack, but if you're sensitive to noise (like my husband), you'll want a pair of noise-canceling headphones.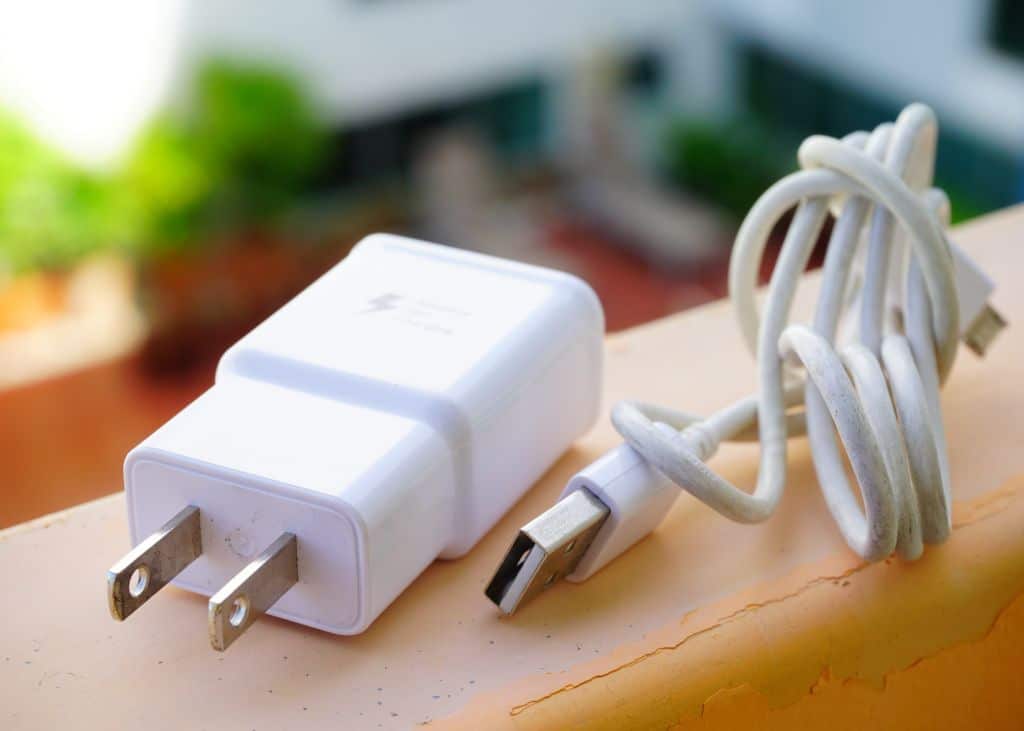 Charging Cables
Don't forget to bring along everything you need to keep your devices charged so that you can record your memories of this vacation with photos and videos! A charging cable organizer like this one can come in handy for keeping everything together at your fingertips.
What to Pack for an All-Inclusive Resort for Women
Now that your carry-on is packed and ready let's talk about what you need to pack in your luggage for your all-inclusive resort stay!
Swimsuits
If there is one clothing item that will be essential on your trip it will be your swimwear. You are going to want to pack two or three of your favorite swimsuits with you. By packing a few different swimsuits you have one to wear while others are drying. You don't need to pack more than two or three because you can easily wash them out in the hotel sink to wear again! I, personally, always bring these little laundry soap packets, so I can easily wash them in the sink.
Cover-ups
You will need to pack a couple of your cutest beach cover-ups, by packing more than one you still have one to wear if it gets wet. These are great for wearing as you walk down to the pool, beach, or spa. You will probably also need a cover-up to enjoy lunch at the resort's sit-down restaurants.
Dresses for Day Time
An all-inclusive resort is a perfect place to show off your favorite lightweight summer dresses. Flowy, beautiful comfortable dresses are perfect for walking around the resort, exploring the town, or walking on the beach. Make sure that you pack two or three of these dresses for your stay.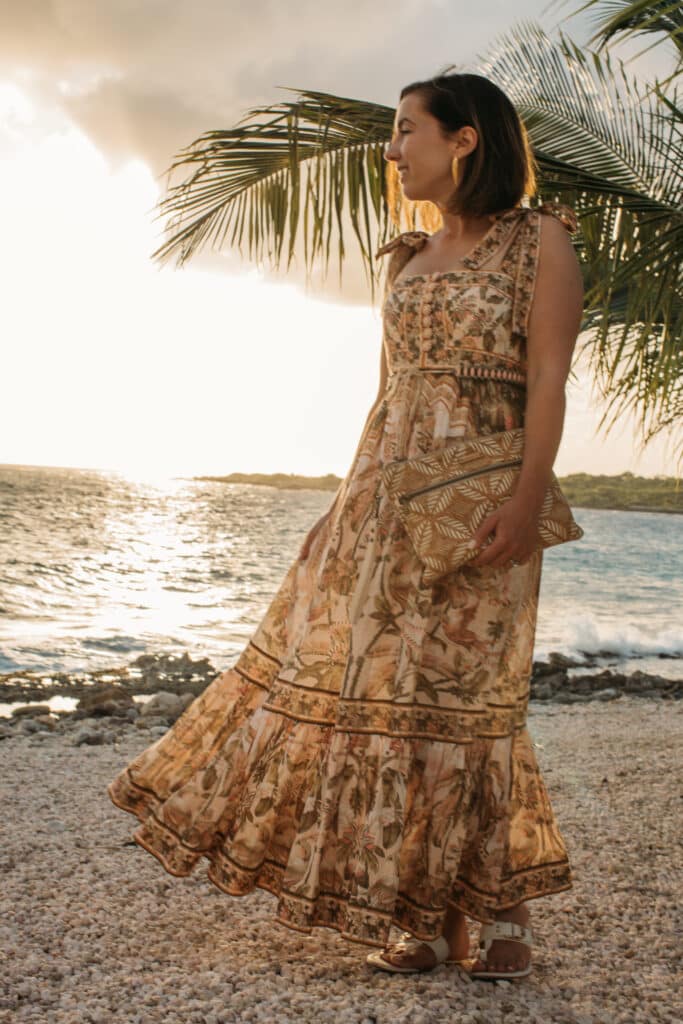 Dressy Dresses for NightTime
Dinner at all-inclusive resorts tends to be a more formal affair at their sit-down restaurants, so make sure that you take a couple of acceptable "dressy" dresses for the occasion. Some resorts also have theme nights, so check the calendar to see if you might need to pack something particular (such as an "all white attire" night).
Lightweight Jacket or Cardigan
The ocean breezes can get a little chilly in the evenings, especially if you end up with a sunburn. Make sure that you bring a lightweight jacket or cardigan so that you can cover your arms and shoulders up if you need to. (This prAna wrap is my favorite one to wear if I've gotten a little too much sun during the day.)
Lightweight t-shirts, shorts, and tank tops
If you decide to go off adventuring or if you want to participate in some recreational activities at the resort you might feel more comfortable in shorts and a t-shirt or a tan top. Make sure that you pack a couple of pairs of shorts and some lightweight t-shirts, and tanks to wear while you relax!
Capris and Blouses
You might want to pack one or two pairs of capri pants with a nice blouse or two on your trip with you. For most all-inclusive resorts capris with a blouse are perfectly acceptable to wear for dinner, especially if you pair them with some jewelry and cute sandals!
Shoes
Speaking of cute sandals you will need to pack a few pairs of shoes for your stay!
Flip Flops – It wouldn't be a fun beach vacation without an awesome pair of flip-flops would it?
Closed-toe shoes – Make sure that you pack at least one pair of closed-toe shoes like sneakers in case they are required for an excursion/activity that you want to do.
Sandals – You will need to pack at least one pair of dressy sandals. These can be worn in place of heels if you are dining at one of the sit-down restaurants at the resort for dinner.
Water socks – You don't have to pack water socks, but a lot of people recommend them for the beaches and reefs, and there have been a couple of all-inclusives that I have been happy to have them along.
Accessories
Sun hat – You will likely very much want to have a hat of some kind to protect you from the sun's rays. Pack one in case so you don't have to buy one on your trip!
Cross-body purse – A small cross-body purse is perfect for carrying your essentials (credit card, lip balm, cash) around the resort, and if you decide to go off the resort to explore. (Or a clutch, if you aren't planning to leave the resort, and just want a place for your phone while at dinner. I used this one, and loved it, for my last all-inclusive adventure.)
Sunglasses – You are definitely going to want to have a pair of sunglasses with you on your trip. You may also want to pack an extra pair just in case you misplace yours or they get broken.
Travel Jewelry Case
If you want to be able to keep your necklaces, earrings, bracelets, and rings together when you are dressing at the resort, consider a travel jewelry case that you slip in your suitcase or carry-on bag. This is a convenient way to keep all of your jewelry together and at your fingertips.
What to Pack for an All-Inclusive Resort for Men
Now, let's talk about what men should pack for their vacation to an all-inclusive resort.
Shirts
During the day you will probably prefer a lightweight button-down shirt or t-shirt.
Short-sleeved button-down shirt – Pack two or three short-sleeved button-down shirts for during the day. You may also be able to wear these for dinner at the resort where a dress code is required as long as they are collared shirts.
Lightweight t-shirts – Pack a couple of t-shirts in case you go out on an excursion or pair them with shorts around the resort during the day.
Long-sleeved button-down shirts – Pack at least one "dressy" long-sleeved button-down shirt for resort dinners where a dress code is required.
Fishing shirt – If you are going to go out on a boat for the day you may want a long sleeve fishing shirt to protect you from the sun's rays.
Shorts & Pants
Cargo shorts – Pack at least one pair of cargo shorts, all of those pockets can really come in handy!
Chino shorts – These are perfect for activities around the resort or if you decide to go into town.
Chino pants – You will need at least one pair of long pants for resort restaurants that have a dress code at dinner time.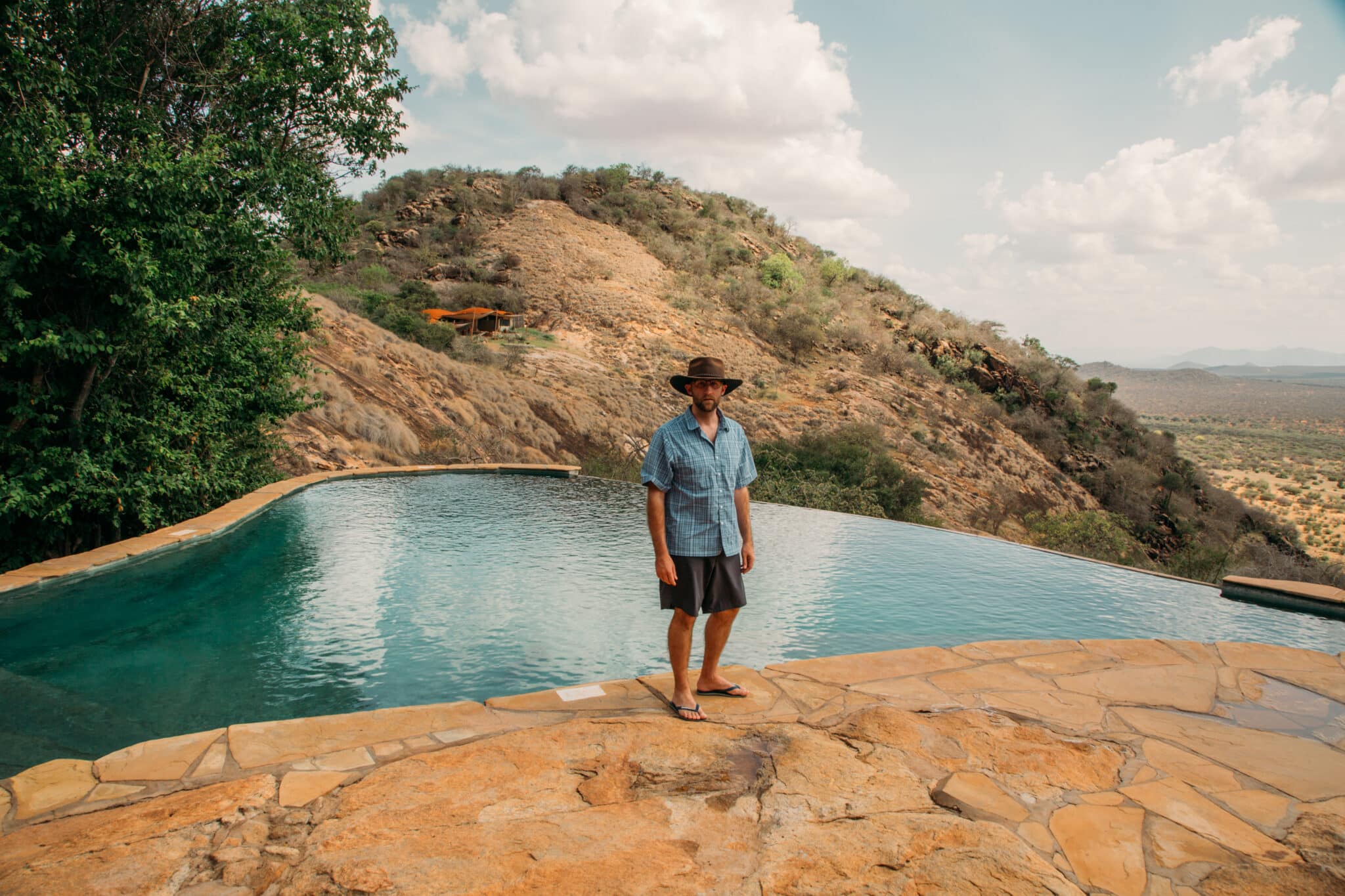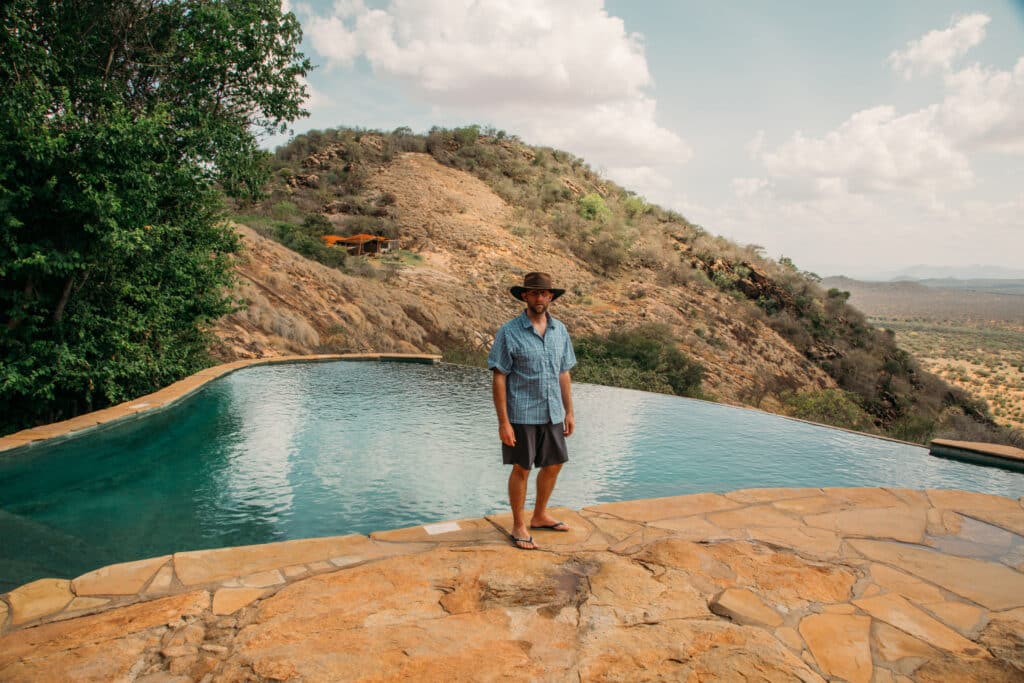 Swim Trunks
Chances are you will spend most of your days at the resort in swim trunks around the pool or by the beach.
Swim trunks – You will probably want two or three pairs of swim trunks so that you don't have to wear a damp or wet pair.
Shoes
Flip flops – Make sure you pack one pair of your favorite flip flops for the pool and the beach.
Boat shoes – You will need one pair of nicier shoes to wear at night for dinner at restaurants that have a dress code. My husband, personally, likes boat shoes for this.
Sandals – Pack your favorite sandals for walking around the resort and any excursions you might go on (if flip flops don't provide enough support for you while walking longer distances).
Sneakers – These are the shoes you will probably wear while traveling anyway, but it is always a good idea to have some comfortable sneakers in case an excursion or adventure requires closed-toe shoes. You don't want to miss out on the fun because you don't have the right shoes!
Water socks – These are by no means a requirement but there have been times when we have been grateful to have water socks along due to the resort having a rocky beach.
Men's Accessories
Sunglasses – You are definitely going to want to pack a pair or two of polarized sunglasses. Pack an extra pair just in case yours get broken or misplaced.
Hat – You are probably going to want a hat of some kind to protect your head and neck from the sun's rays.
Toiletries and Medications to Bring to an All-Inclusive Resort
You may be wondering what you need to take to an all-inclusive resort in the way of toiletries and medications so let's talk about what to pack and what to leave behind!
Your all-inclusive resort suite should include toiletries like shampoo, conditioner, body wash, and lotion so you can leave those behind. Of course, if you prefer specific products feel free to bring them along with you.
These are some items you will need to pack:
Make-up – Don't forget to pack your favorite make-up and make sure to grab some water-proof mascara for your trip! (I LOVE this waterproof mascara.)
Travel-sized shaving cream and a razor
Facial skin care products – You will want your regular products to remove your make-up at night, and wash your face in the mornings.
Toothbrush and toothpaste
Lip Balm with SPF – The sun can really do a number on your lips, keep them moisturized with reef-safe lip balm.
Reef-safe sunscreen – It is necessary to use special reef-safe sunscreen to protect the beautiful clear waters of the coral reefs. Don't forget this at home, you can buy some in the resort gift shop but it will be pricey!
Aloe – You will want to have aloe for any sunburns or just to soothe your skin after a day outside. You can also use aloe to cool itchy bug bites.
Insect repellant – After the sun goes down the mosquitos come out in force, so you will want to have some insect repellant with you. You can also get insect-repellant wipes that you can slip into your purse or pocket.
Anti-Itch Pen – You will want to have an anti-itch pen to treat welts from any mosquitoes or bugs that bite you. No one wants to spend the night itching!
Basic first aid supplies – You never know what might happen so make sure you bring band-aids for cuts or blisters, and Neosporin to prevent infection.
Medications – Bring your basic over-the-counter medications just in case you need them. Tylenol, Advil, Gas X, Imodium, Pepto Bismol, Benadryl, and any prescription medications that you may need.
Optional Items You May Want to Bring to an All-Inclusive Resort
We've covered most of the basics for your all-inclusive resort vacation, but there are some optional items that you may want to include.
Towel clips – The resort will provide you with towels for the beach and pool but towel clips can make it easier to identify your towels, and keep them from blowing off of your chair in an ocean breeze. I saw almost everyone had these at our last all-inclusive vacation, and they looked like a fantastic idea (we're getting some for our next trip).
Laundry soap packets – You can use these laundry soap packets to wash out your swimsuits and trunks in the hotel tub or sink if they start getting a little icky. (I like using these packets too, to handwash delicate at home.)
Waterproof cell phone case – If you want to make sure that your cellphone is protected from the sun, sand, and surf consider grabbing a waterproof cell phone case before your trip.That way you can still use your phone for amazing pictures and videos without having to worry about damaging your phone.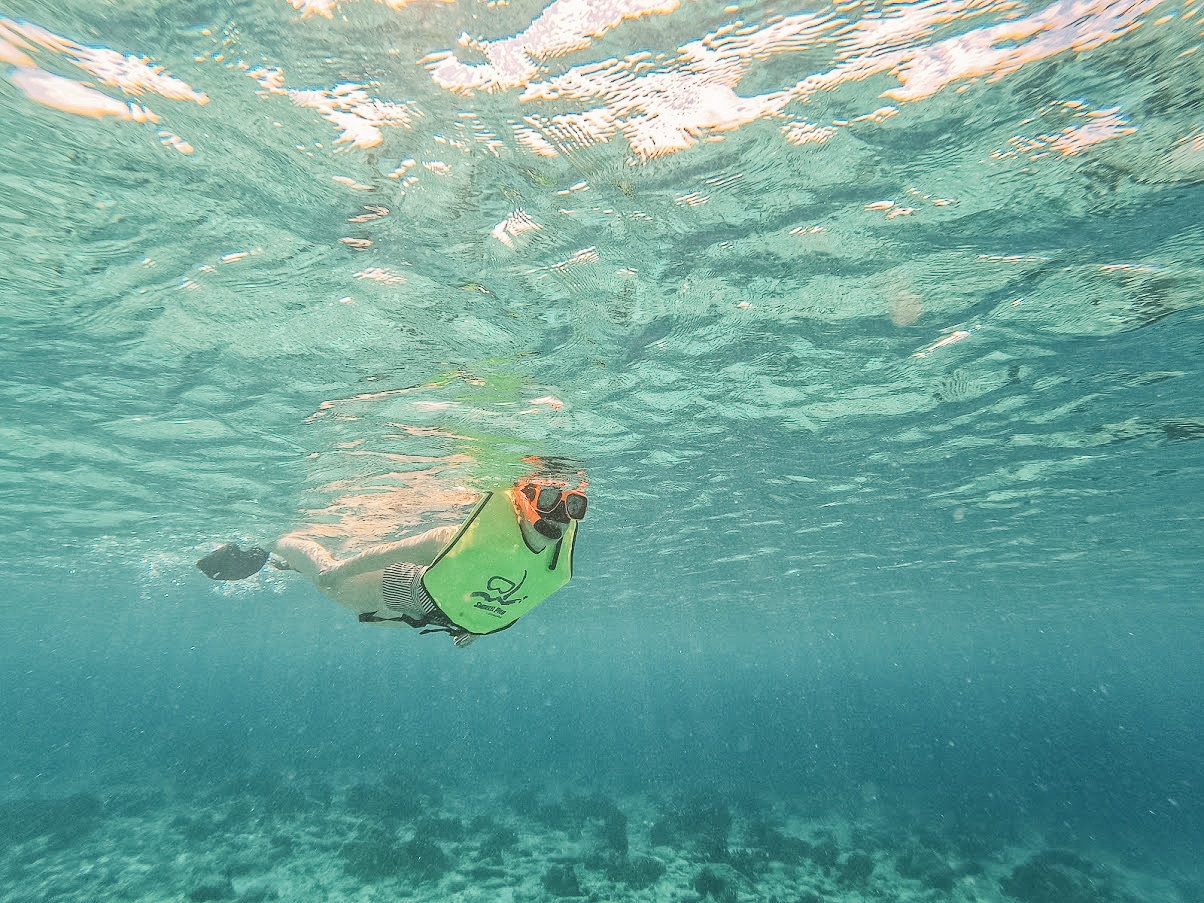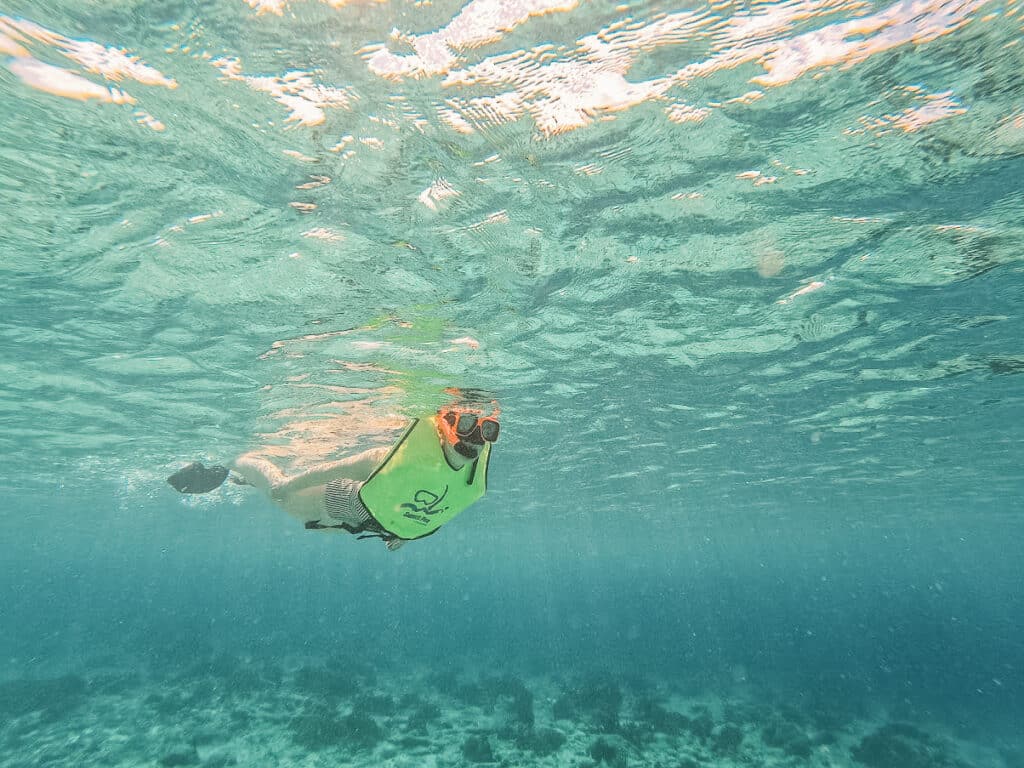 Snorkel Gear – Your resort will likely have snorkel gear that you can use, but if you have any worries about things like cleanliness you are welcome to bring your own. Having snorkel gear you know will fit you, can be well worth the investment, if you plan to snorkel on future trips.
Pool floats – Your all-inclusive resort may have pool floats available, but if you prefer to bring your own you certainly can. Pool floats are easy to travel with because they fold up to be small when not inflated.
Travel mug – Your resort will have glasses and cups for you to use, but if you want to keep your drinks cold for longer you might consider packing an insulated travel mug for your drinks by the pool or on the beach. A LOT of people swear by Stanley for their beach cups.
Small Bills – For many all-inclusives, you don't have to tip the staff, it's "included" in the cost. However, if you prefer to tip the staff that is providing you with service you will want to carry some small bills with you for tipping.
Wet Bag – You may want to pack a wet bag for your last day at the resort so that if your swimsuits aren't quite dry they don't get the other clothes in your luggage wet. This can be particularly handy if you have to leave your room before you leave the resort. You can still enjoy the pool or beach before your flight, and you will have somewhere to store your wet swimsuit.