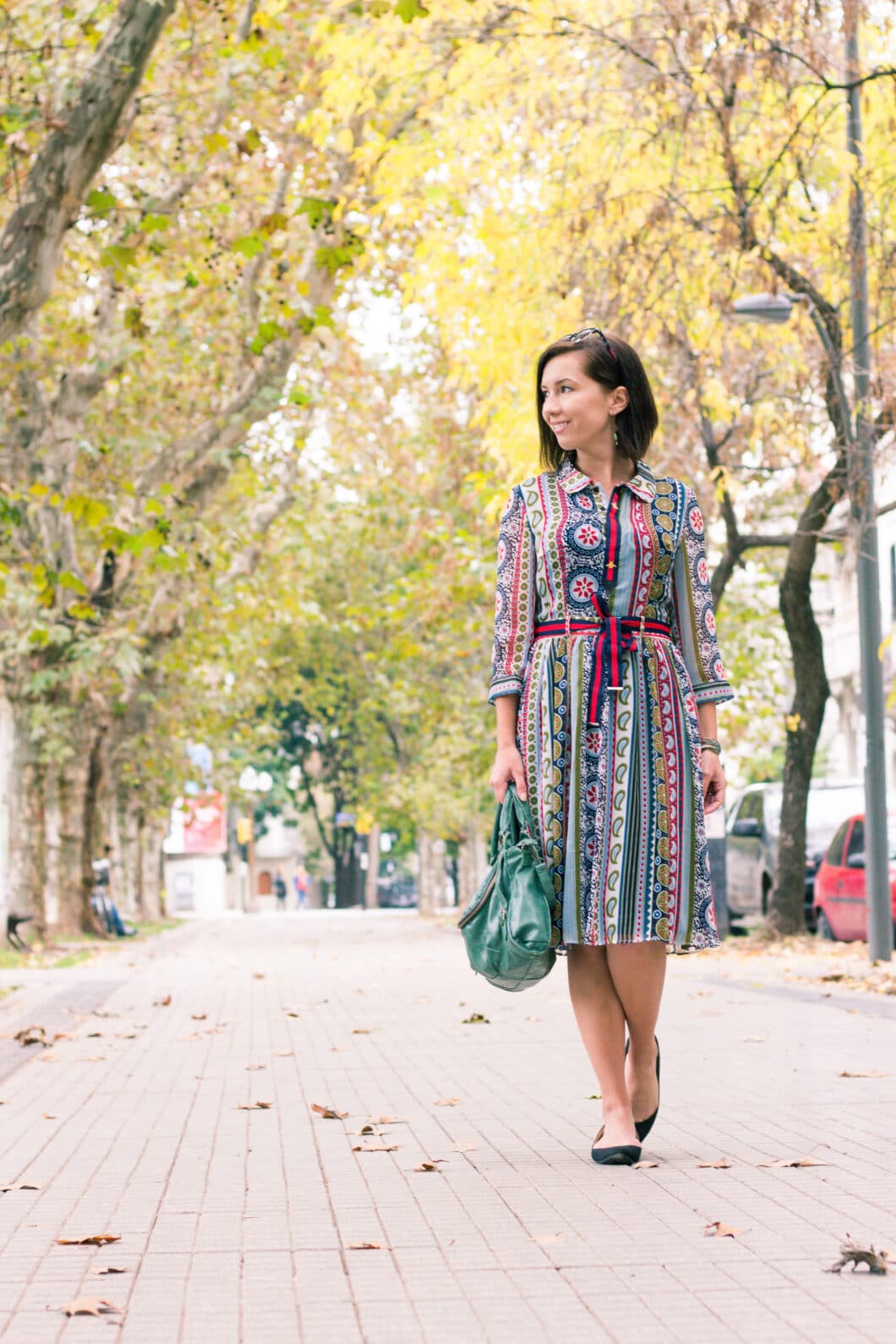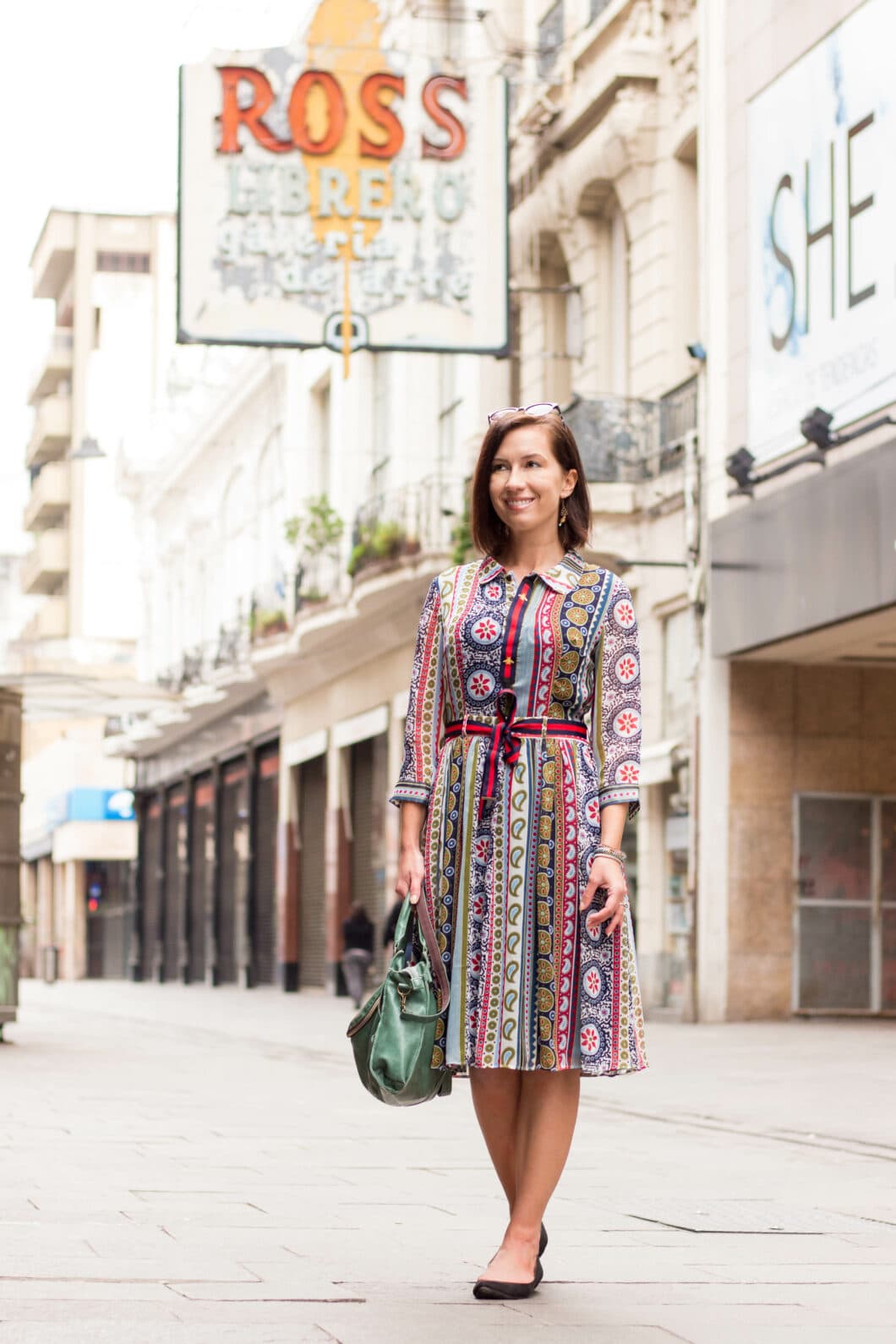 I did it… I finally shot an outfit post out and about in Rosario, Argentina! And I even put together a tiny little video too, showing off the twirl-ability of this VIPme dress, at the end of the post. This weekend had been wonderfully lazy and relaxing, which was exactly what my hubby and I needed after all the traveling and moving.
We took these photos yesterday on a little stroll to get coffee (I really love getting coffee in Argentina) and a late lunch. When I went for my morning run, it was sunny and deliciously warm. However, I was freezing my tush off taking these photos! It had turned into a brisk fall day in the blink of an eye. I was very happy that this dress had sleeves!
This dress is the first one I've worn out in Rosario. (And for those who follow me on Snapchat, this is the dress I was wearing at that steakhouse in Bueons Aires last weekend.) I had mentioned awhile back, that the overall style is a bit more pants and tops and not so much dresses here in Rosario. However, this dress from VIPme is, in my opinion, not too flashy for a day of strolling about and getting lunch or dinner. But it is incredibly unique! Even my desensitized-to-my-dresses husband said this is his favorite dress of mine. We both love the pattern and the details of this dress – especially the little golden fly embroidery (pictured below).
This dress also moves really well and is so fun to twirl in…which is what I'm demonstrating in the little video below. VIPme asked me if I would shoot a tiny little video of the dress for them, and I thought that it would be a fun way to show it off too! This is my first time trying out an "outfit video," and it's much different than photos, so bear with me as I learn the ropes of this video stuff. 😉
I really enjoy trying to twirl in it, haha. Needless to say, I'm smitten with this dress! However, if you do decide to order it for yourself, it does runs small. So be sure to size up and double check the measurements table before you order. (I ordered a full size up from my usual size and it just fits!) And you can get $5 OFF on Orders Over $50 on VIPme with coupon code Lindsey595!
What did you think of an outfit video for a change? And how was your weekend? Were you as lazy as me, or did you do something cool? Let me know in the comments!
Where to find it:
Dress: c/o* VIPme
Wedges: Chinese Laundry via ModCloth
Purse: Old (Similar here)
Sunglasses: Gift from my Mom (Similar here)
Earrings & Bracelet: c/o* C&A Leather
Disclosure: some of the links in this post are affiliate links. Meaning, if you click a link and make a purchase, Have Clothes, Will Travel gets a very small commission. Thank you for supporting the brands that make this blog possible!
*c/o = courtesy of, meaning the company gave me the product to be used on my blog, and I did not pay for it. All opinions are my own, and I am not being compensated for a positive review.