9 Reasons Why You Should Visit Denmark
Julia of the blog "Philly with a Fjallraven" is the writer behind this month's travel guest post! She's sharing her list of reasons why Denmark should be on your bucket list. She's certainly convinced me of why I need to visit this lovely country, but don't take my word for it, check out her insight into traveling in Denmark, below. And when you're done, be sure to check out her blog for even more amazing photography and travel posts!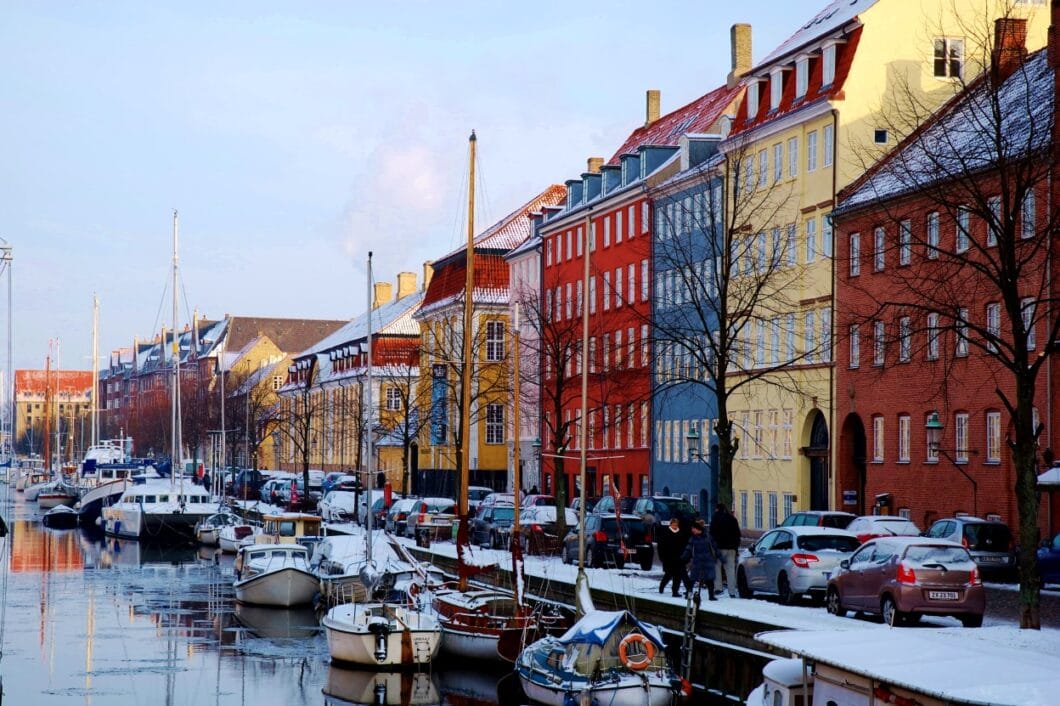 Julia's 9 Reasons Why You Should Visit Denmark
I went to Copenhagen, Denmark for a semester to study Vikings (I'm a HUGE history nerd), and I had the most amazing semester there! There is more to Denmark than Legos and the Little Mermaid statue (though you should still see her!), and it's definitely a country worth exploring. From incredible pastries to peacocks roaming at amusement parks, here are 9 reasons why you need to visit Denmark!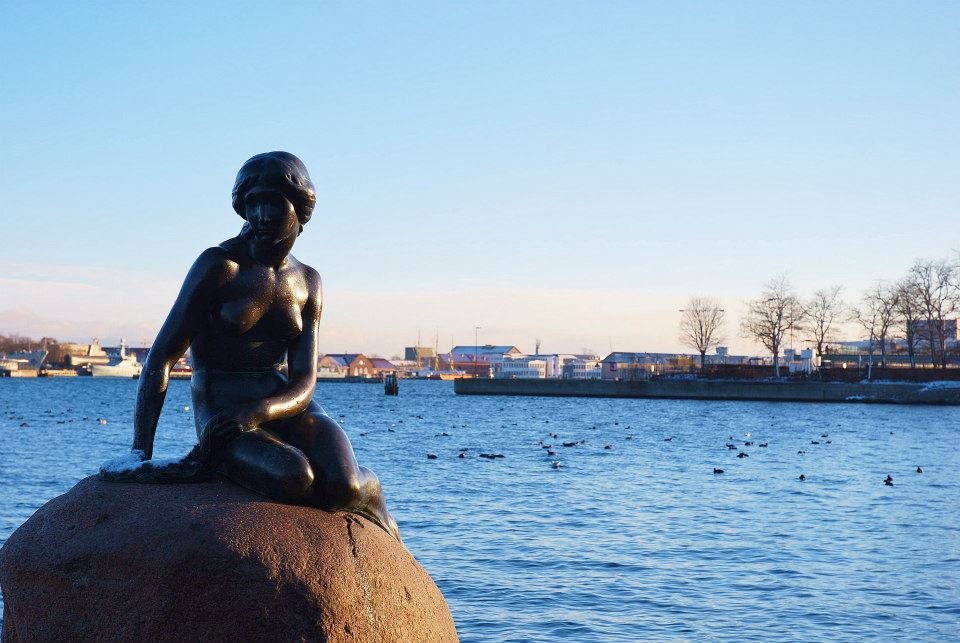 1.) It's not as cold as you think.
When I told people I was going to live in Denmark in winter, people thought I was moving to the Arctic! Although it is in the top 15 northernmost countries in the world, it's actually not that cold since it's surrounded by water. I was there during one of the coldest winters they had had in years, and it was mostly in the 20s and 30s during the day. And while there was quite a bit of snow, it was beautiful! If you travel during the summer, you'll get some wonderful mild weather and long days with lots of sunshine!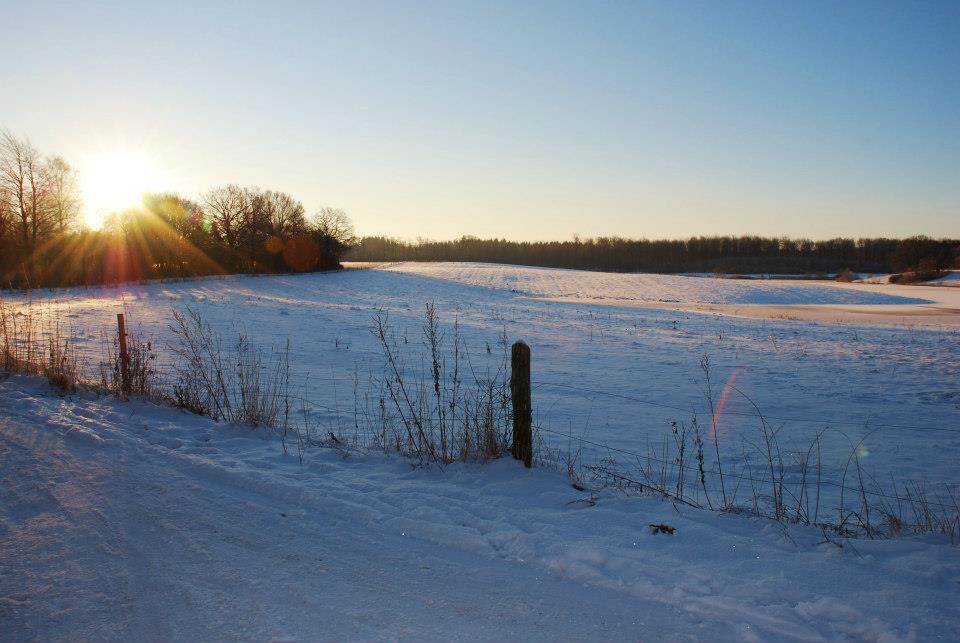 2.) Have you seen all the castles?!
Denmark still has a royal family, and in the city of Copenhagen alone, there are three beautiful palaces you can tour with even more castles right outside the city. Christiansborg now has the Parliament, Supreme Court, and Ministry of State, and you can see the changing of the guard every day at Amalienborg, the castle where the royal family lives. Fun fact: Denmark is the only country whose royal family still wears the crown jewels (which you can see at Rosenborg).
3.) Student discounts and free museums!
Copenhagen is one of the most expensive cities in the world, but there are plenty of places where you don't have to spend a lot of money. There are also way more student discounts in Denmark than I've found in the U.S.! From bakeries to museum tours, almost any place you go will offer at least a 10 percent student discount. One of my favorite free things is an incredible art museum called the Ny Carlsberg Glyptotek that has free admission every single Sunday.
You can see the amazing artwork of Rodin and Degas for FREE! There are also lots of flea markets (there's a student flea market at Studenterhuset every month) and thrift stores, inexpensive grocery stores like Netto. And there are plenty of free festivals, like May Day, and cheap concerts! You just have to browse around or ask locals to get the deals.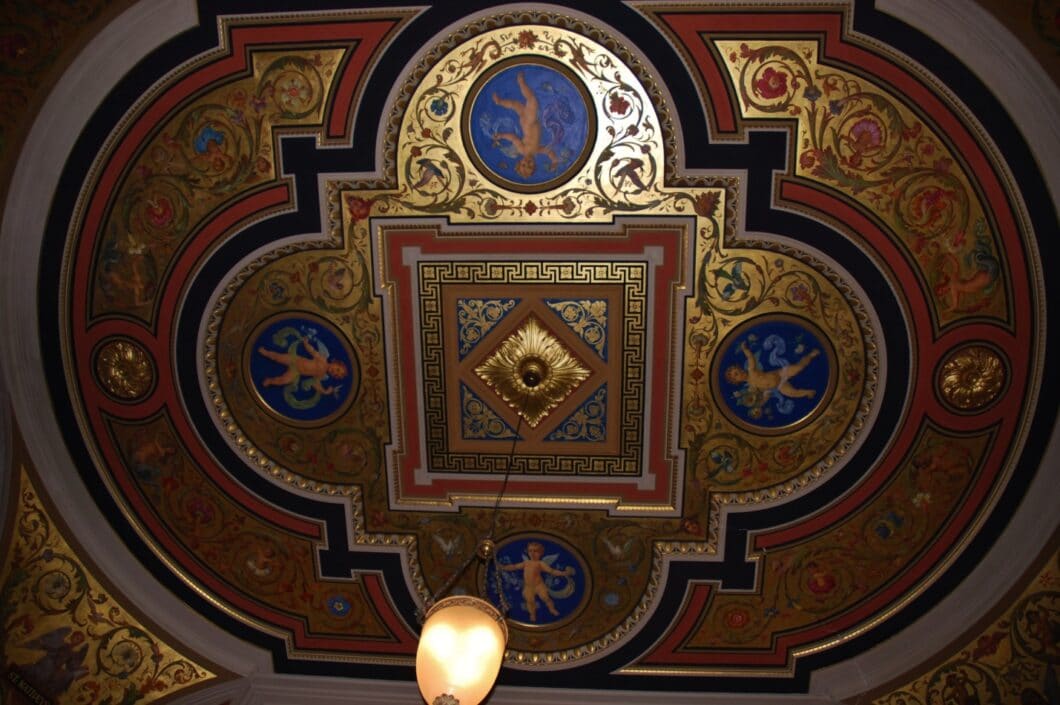 4.) There are a lot of great traditions that you don't see in travel books.
You can read about Vikings and dog sledding (you should experience both while you're in Denmark!), but there are a lot of little quirks that you don't know about until you experience them. The Danes LOVE their flag (you can read about the fascinating legend of their flag here), and they use it to decorate everything, especially birthday parties, which I got to experience for my host sister's birthday.
One of my favorite Danish traditions is hygge (there are different ways to pronounce it, but the easiest for people learning Danish is hoo-guh), which loosely translates to "coziness." It basically entails a small gathering of friends in a home or coffee shop with warm drinks and low-lighting, and there are always candles to warm the atmosphere when it's dark and cold during the winter.
5.) It's so colorful!
All the old architecture is so beautiful and colorful! The days can get pretty short and dark in the winter, but seeing the colors everywhere helps brighten things up. Denmark has been ranked the happiest country in the world (followed by the other Scandinavian countries) by the World Happiness Report for years, and it's hard not to be happy with everything so bright and colorful, especially with the contrast against the snow!
Christiania in Copenhagen is especially colorful and worth touring (but be warned that you're not allowed to take pictures in a lot of parts!), and even though Nyhavn is a famous tourist destination, it's still worth a visit!
6.) The pastries are INCREDIBLE!
Ever wonder why pastries are called Danishes? Because they're a specialty in Denmark, and they're amazing! The pastries are called wienerbrød in Danish, and there are bakeries are all over Copenhagen (St. Peder's has a student discount and a deal on these giant cinnamon rolls on Wednesdays!). I could have lived off of wienerbrød when I was in Denmark!

7.) History
As I mentioned before, the main reason I chose to study in Denmark was to study its Viking history. Denmark is pretty proud of its rich history and has lots of history museums and places where you can see rune stones and old Viking houses and fortresses. I even got to sail a Viking ship while I was there!
If you're not into Vikings, Denmark still has centuries of fascinating history and culture and famous people from history like Hans Christian Andersen (his stories inspired the movie Frozen!), Niels Bohr, and Søren Kierkegaard.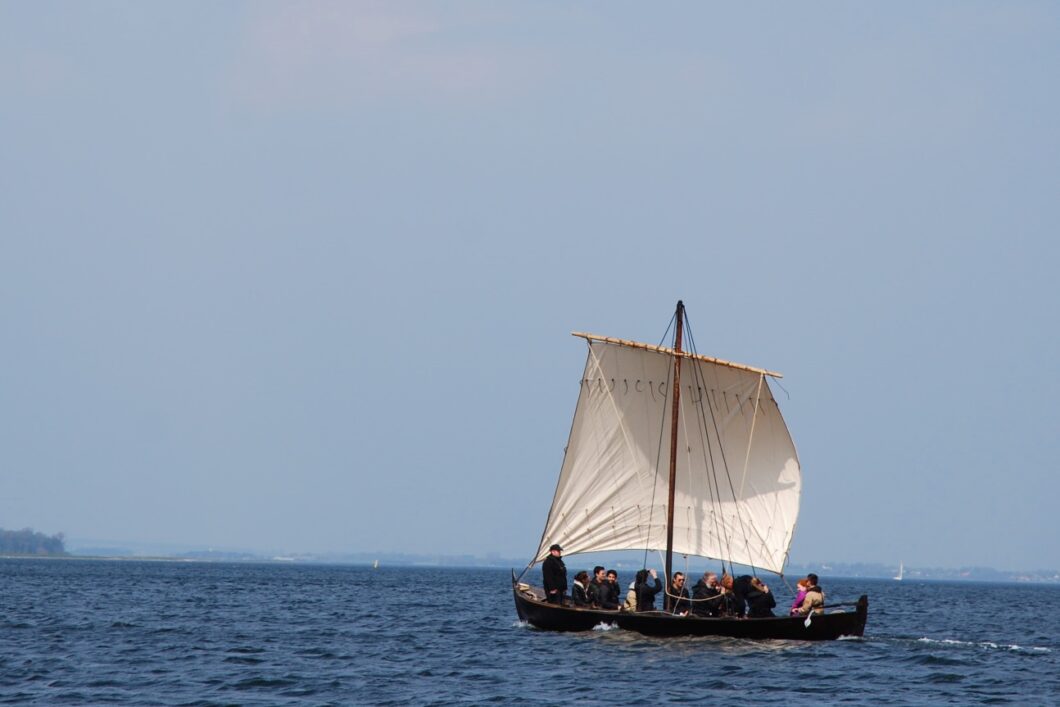 8.) Tivoli Gardens
I'm not quite sure how to describe Tivoli Gardens. When I first walked in, my jaw just dropped and I didn't know what to look at first because it was nothing like I had ever seen before. It's like is Willy Wonka and Dr. Seuss got together created an amusement park-garden combo in the 1920s. That description just doesn't do it justice, and you just have to see it for yourself!
It's the second oldest amusement park in the world (Denmark also has the first oldest, too!) and opened in 1843, and it's the classiest, most beautiful amusement park I've seen to date. You can go on the fun rides, at night you can go to concerts and shows and listen to Danish Elvis Presley impersonators, or you can just walk around the beautiful gardens with the free-roaming peacocks! (I was actually fast enough to pet one of them!)
The gardens are so colorful with some amazing flowers like I've never seen before, and I'm pretty sure they're straight out of a Dr. Seuss book. You just have to go to Tivoli Gardens and see all the incredible sights for yourself!
9.) It's just a beautiful country.
Denmark has gorgeous, old architecture, quaint villages, world-famous sights like Nyhavn, lots of amazing fjords, and gorgeous parks. No matter where you go to in Denmark, you'll see tons of beautiful scenery!
If you want to read more about my adventures in Denmark and see tons more pictures, check out my travel blog! I hope I persuaded you to visit the amazing Denmark! 🙂
Thank you, Julia, for sharing your adventures with us! Denmark is definitely on my list of places to visit! If you would like to submit a travel post for next month please click here to tell me more about it! (Again, you do not have to be a blogger to submit a post!)