A Grey Dress for a Grey Sky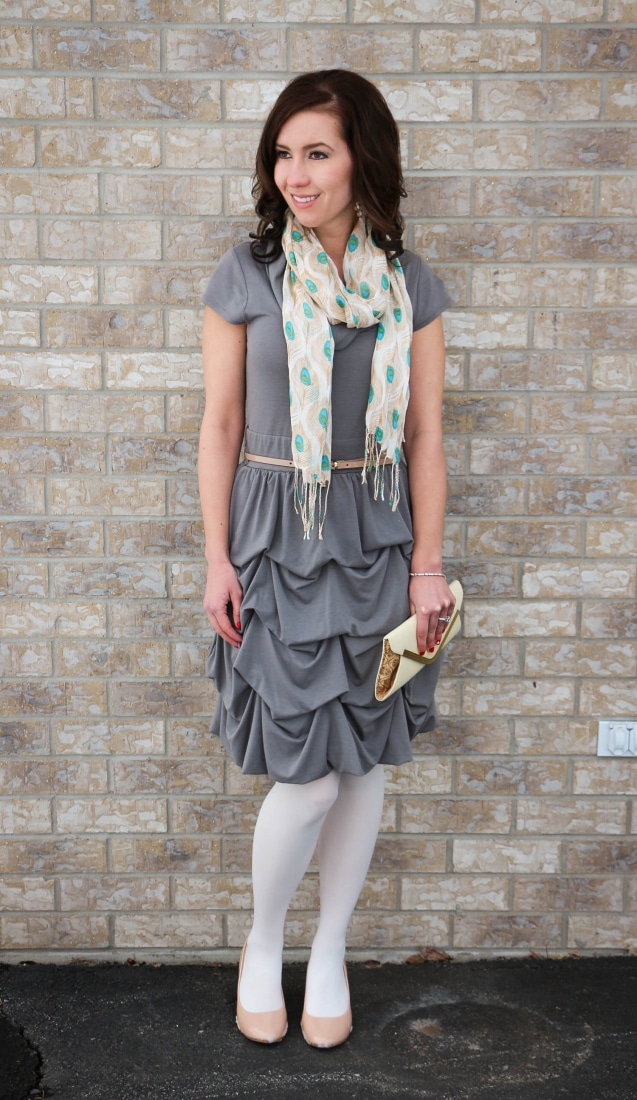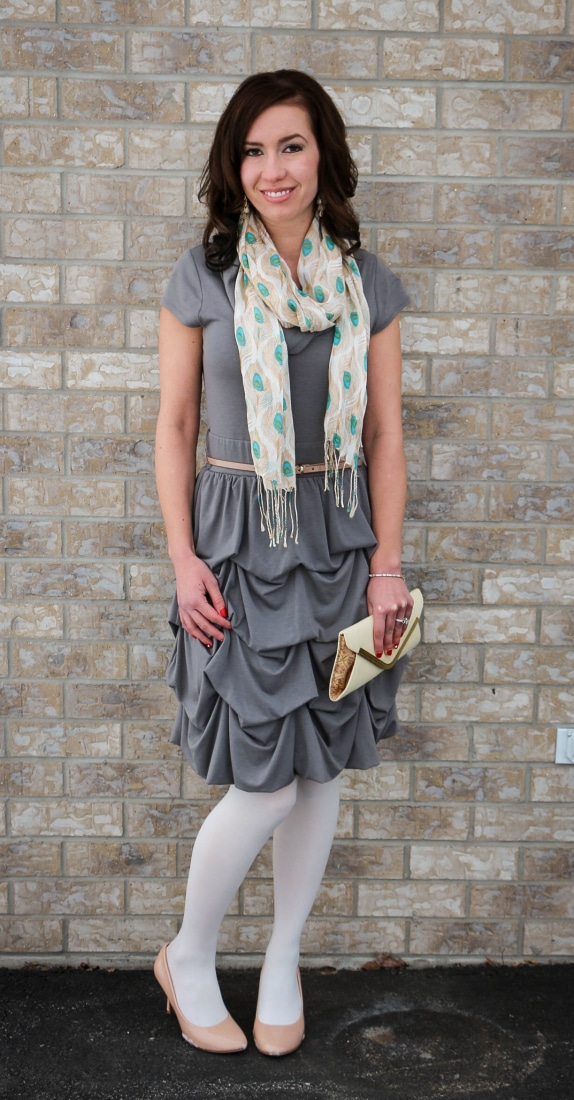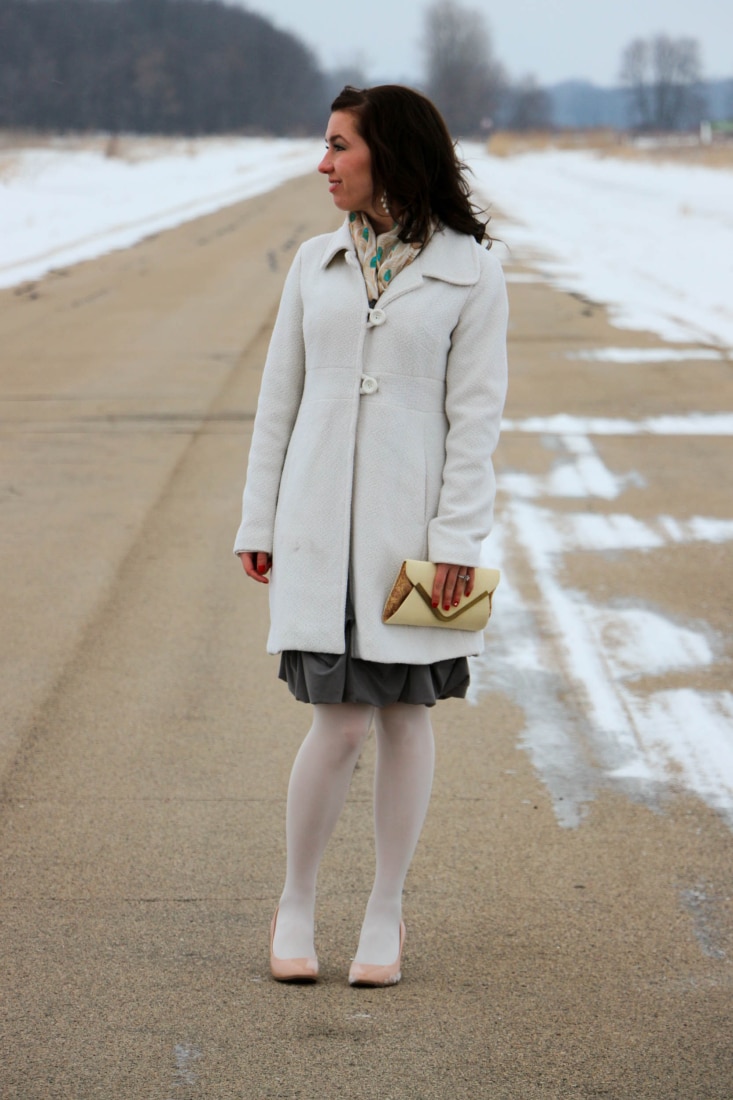 Shop the look:

I'm on a bit of a grey clothing kick lately, and I'm blaming it on the gloomy, cold weather we're dealing with. (I refuse to make any 50 Shades of Grey references, though. Ick! Not a fan of that whole book/movie.) On a brighter note, though, it's supposed to be beautiful weather next week!
This grey dress I've had for a few years, and I tend to break it out during the fall and early winter. I typically pair it with black boots, black leggings and a black belt. However, I'm doing my best to get in spring mode and am trying to wear some lighter colors…and I just bought these lovely nude colored pumps from ModCltoh, that I've been dying to wear. I really liked the way they looked with my white tights. They are also incredibly comfortable! I put them on in the morning to see how they would feel and never took them off because they were so comfy! I also wore them out that evening for dinner and drinks…for a grand total of 12 hours of wear with no discomfort! They just became my favorite pair of heels. (Please excuse the snow stuck on them in every single picture. That stuff is still everywhere here in Wisconsin!)
I do apologize that this is the second time this week you've had to see my peacock scarf. I really did try to wear a different scarf and literally tried on all of the scarves I own (which is a rather unhealthy amount), but none went as well with this outfit as my peacock scarf. It's just so darn versatile and pretty!
What color have you found yourself gravitating toward this week? Let me know in the comments!
Where to find it:
Dress: Maurices (No longer available. This one from ModCloth is similar.)
Tights: ModCloth
Pumps: ModCloth
Scarf: ModCloth
Belt: Taken off my newest Closet dress
Earrings: Target (Old. Similar here.)
Clutch: FabIndia
Coat: Urban Behavior (I don't believe this store exists anymore. This coat from Forever 21 is similar.)