Easy, Breezy Beach Attire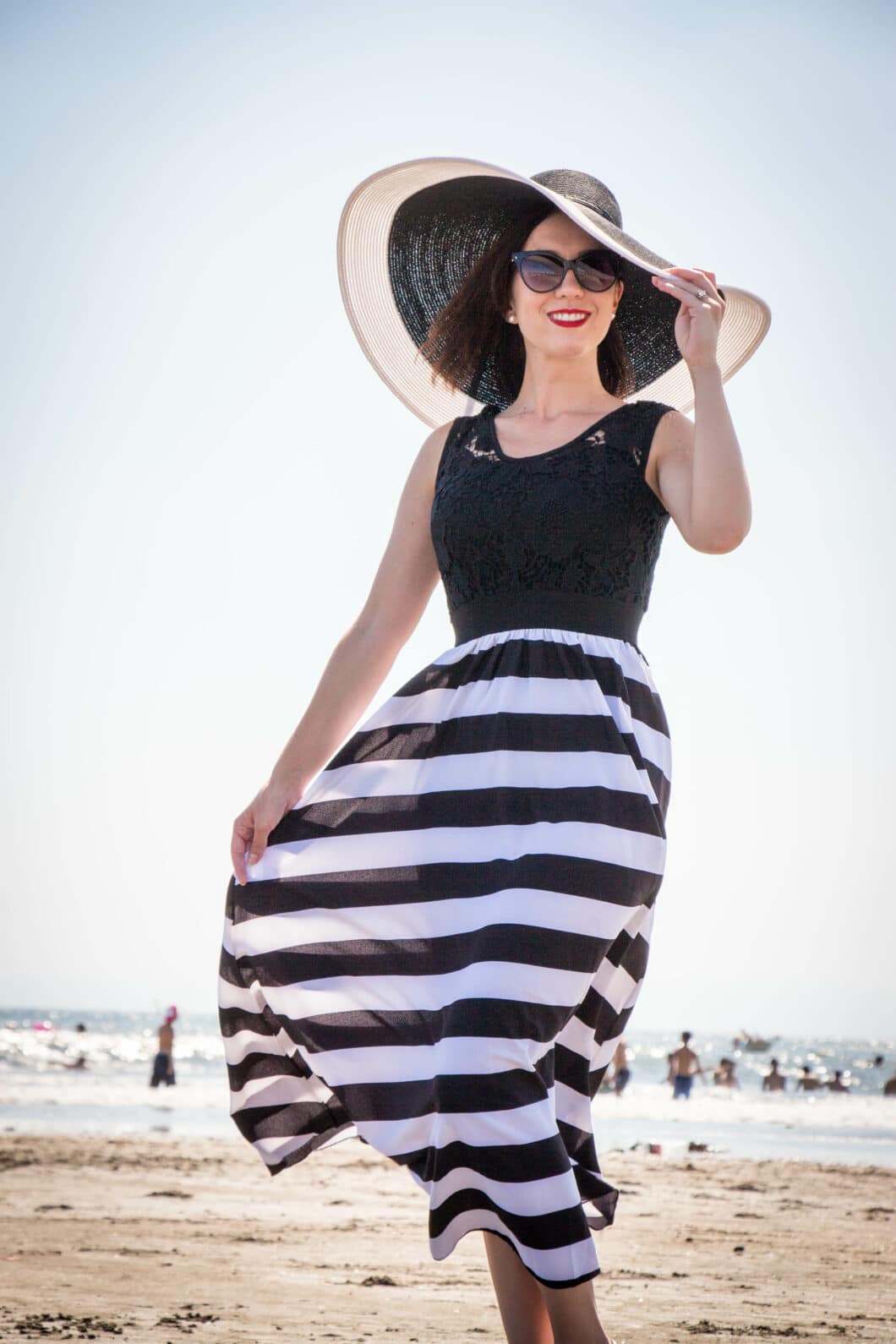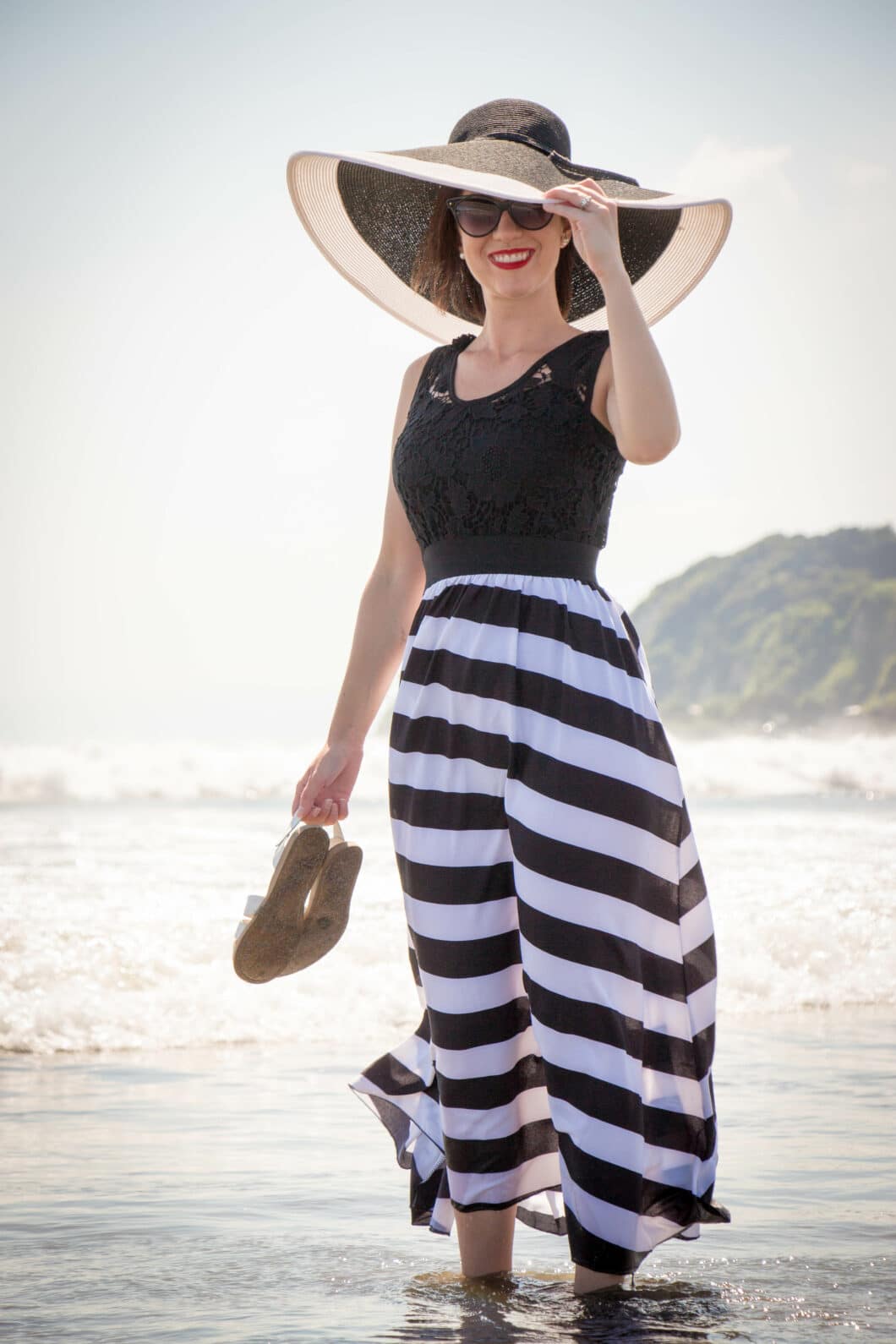 This past weekend was my first time going to the beach here in Japan! It was nearly 100 degrees Fahrenheit all weekend, so it was either air conditioning or the beach for activities.
The trip to the Kamakura Beach from our apartment in Tokyo took a little over an hour by train…so, comfort was the name of the game. I wore this light, floaty maxi dress for the trip to stay nice and cool. (The walk from the train station to the beach was deadly!) I had actually featured this dress over the winter…but this was the first time I wore it as a summer dress (as it was intended). I love that it doesn't wrinkle and blows in the breeze. The only thing I have to note about this dress is that it's short on my all-around average form. (I'm about 5 feet 5 inches tall, with neither exceptionally long or short legs.) For getting my toes wet, though, that was perfect!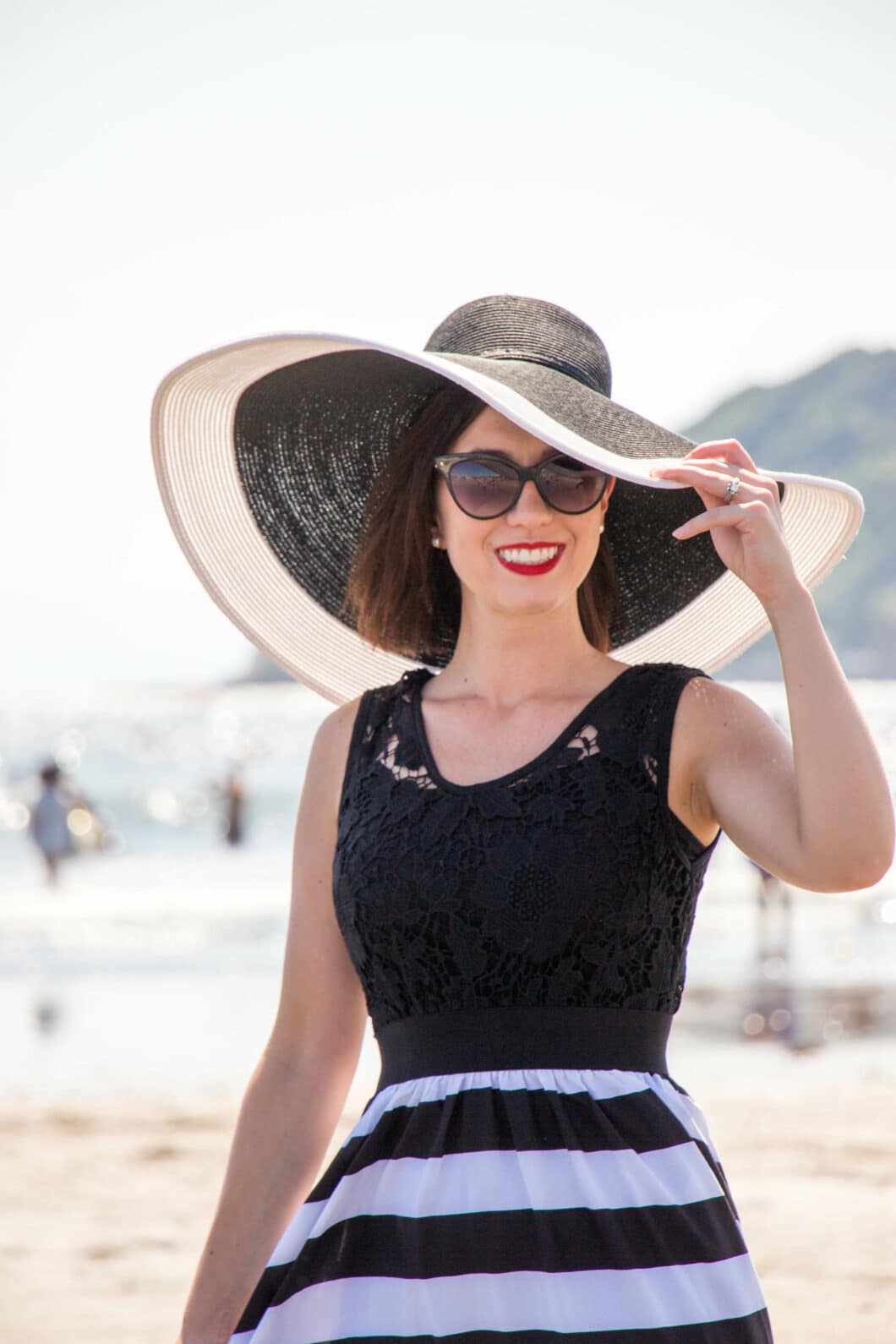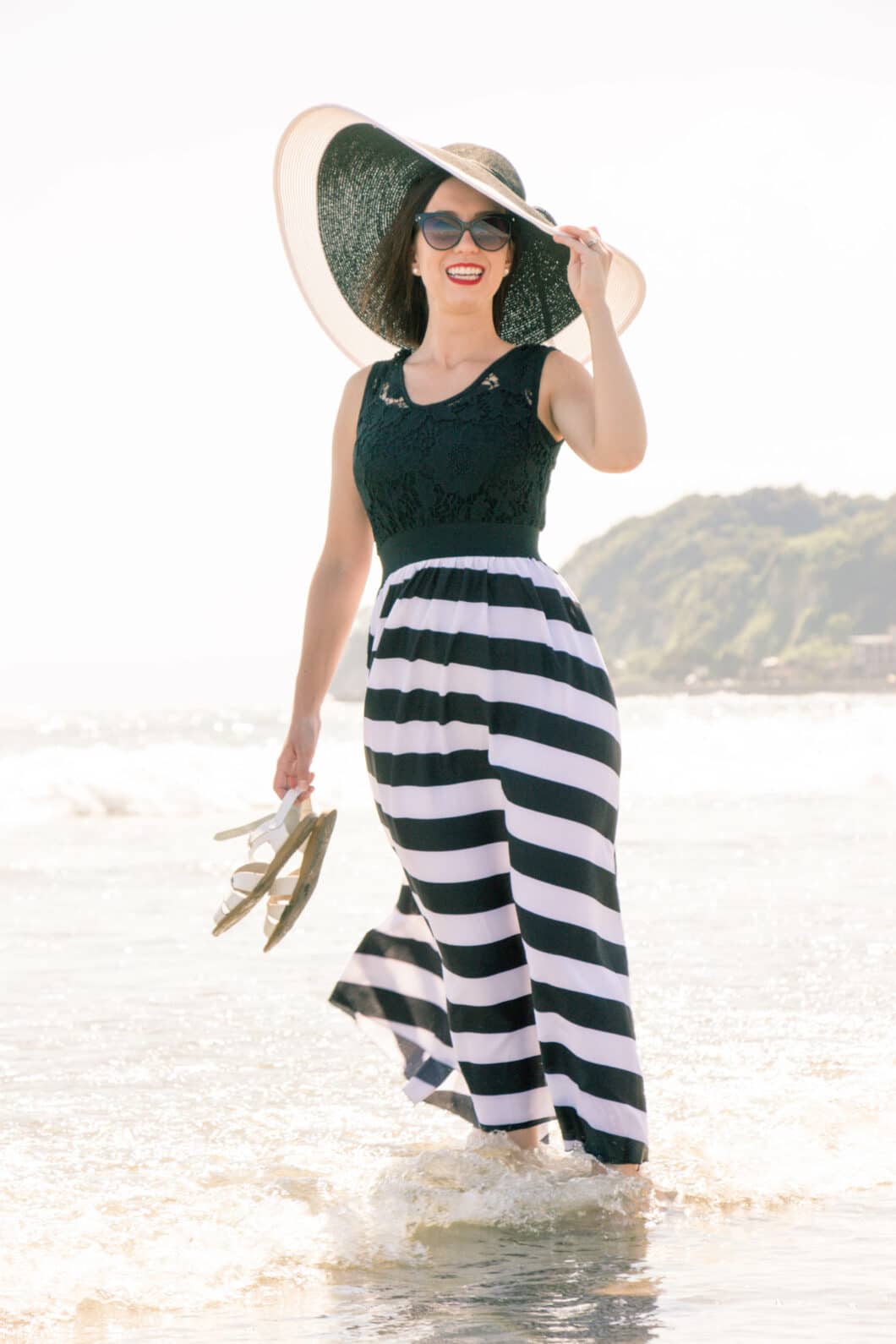 And I couldn't go allll summer and not feature my favorite hat! Gosh, I love this big, floppy sun hat. I actually had a guy come up to me out of nowhere on the beach to tell me how cool my hat was (in English)! It's perfect for shielding me from the harsh sun…and it looks totally glamorous, in my opinion. Haha. And who doesn't want to look glamorous at the beach? 😉
I don't know how my husband managed to get the photos of me on the beach…and it looks so tranquil and relaxing with just a couple people in the background. I can assure you it was anything but! The photo I took of him is a much more accurate representation of what the beach was like…there were TONS of people! But I did like that we were able to rent beach chairs and an umbrella for the day! That was fantastic. However, I just might have been missing my Manasquan Beach (in New Jersey) that day! 😉
Do you have any nice beaches by you? Let me know in the comments!
Where to find it:
Dress: c/o* Dresslink (Sold out. Similar here, & similar skirt here)
Hat: Unique Vintage
Sandals: Salt Water Sandals
Sunglasses: Old (Similar here)
Lipstick: Stila Stay All Day Liquid Lipstick
Don't forget! I'm hosting a giveaway with Makemechic for my 2 year blog anniversary! Click here to enter!
*c/o = courtesy of, meaning the company gave me the product to be used on my blog, and I did not pay for it. All opinions are my own, and I am not being compensated for a positive review.