The Maxi Dress: From Summer to Winter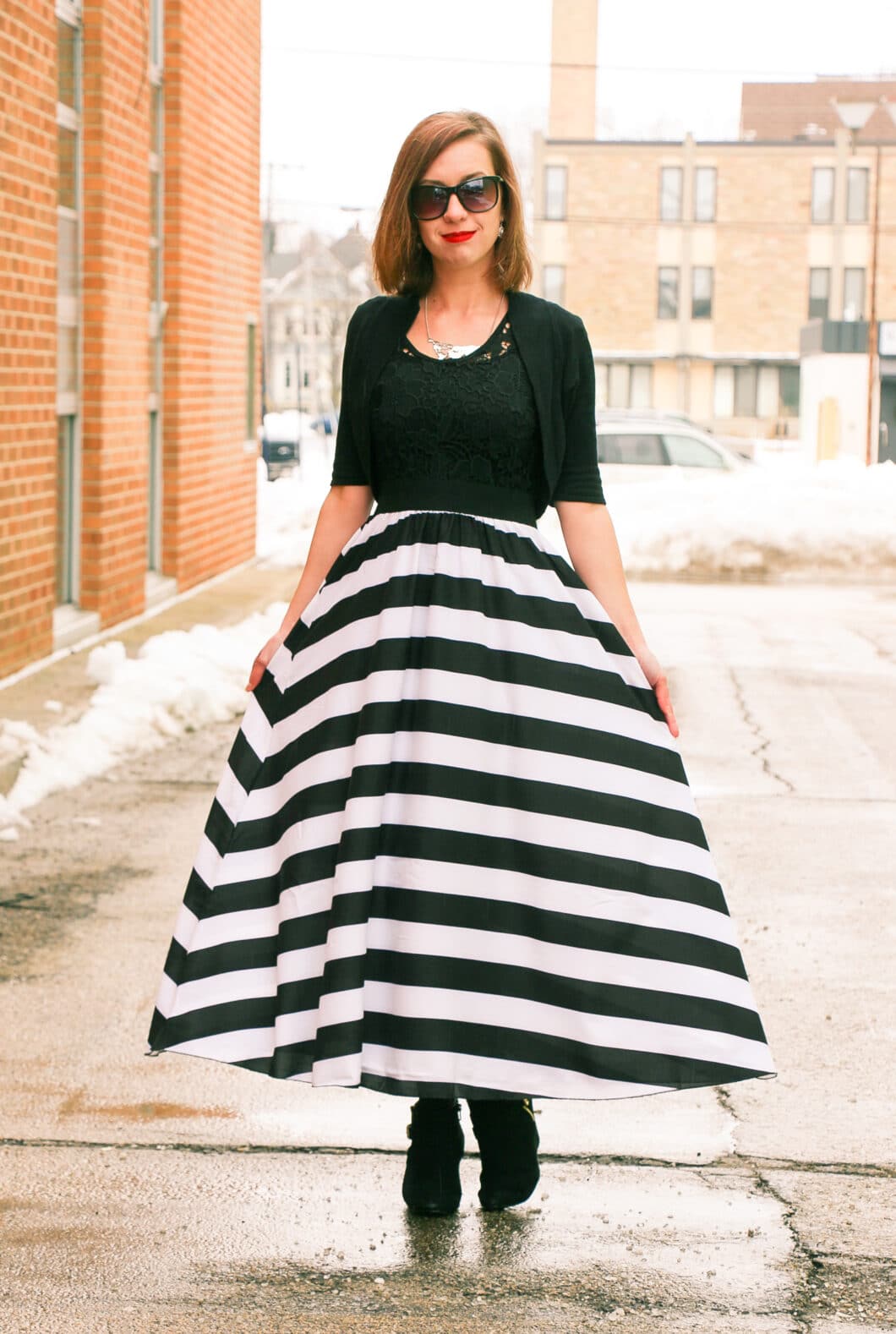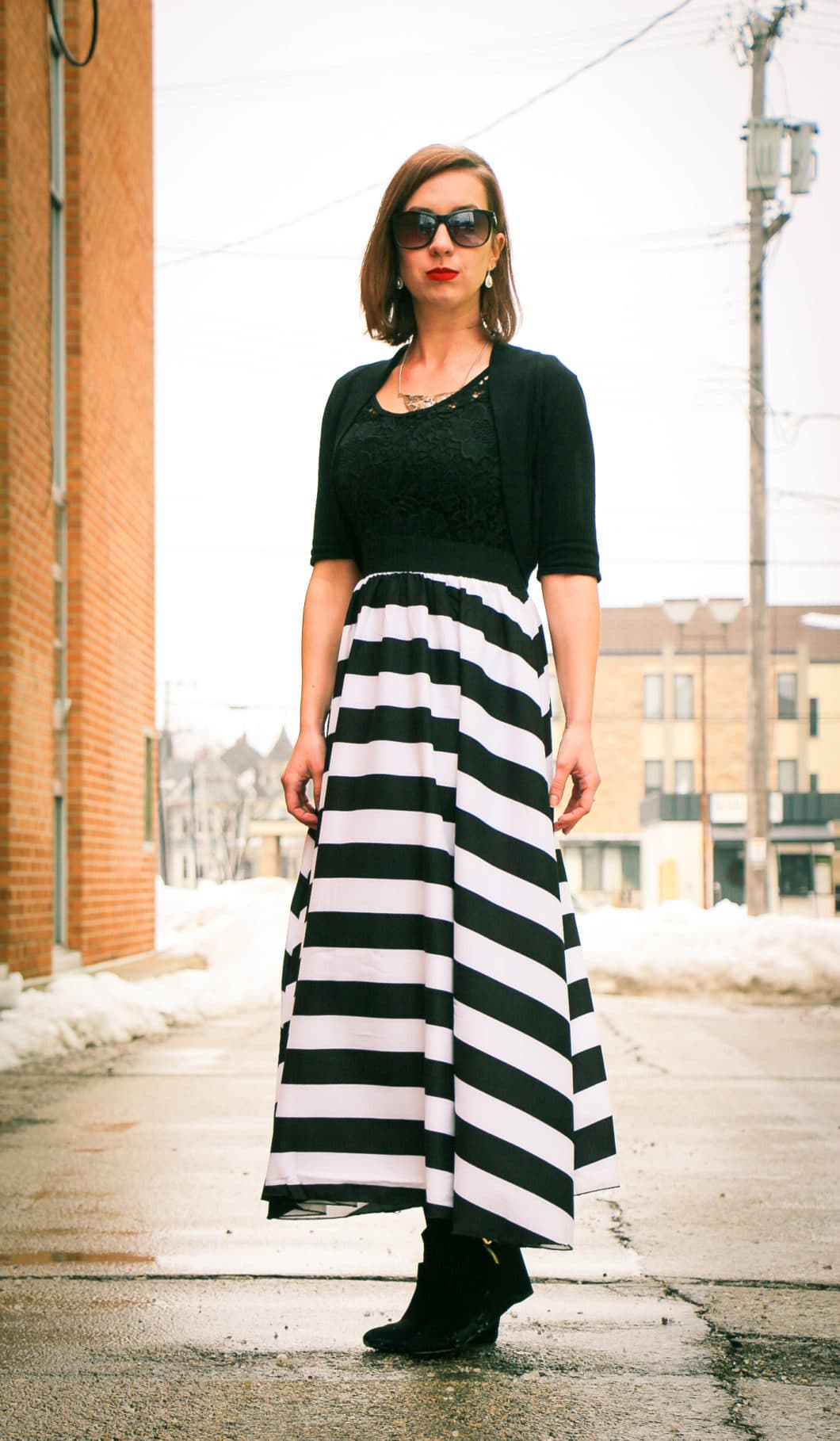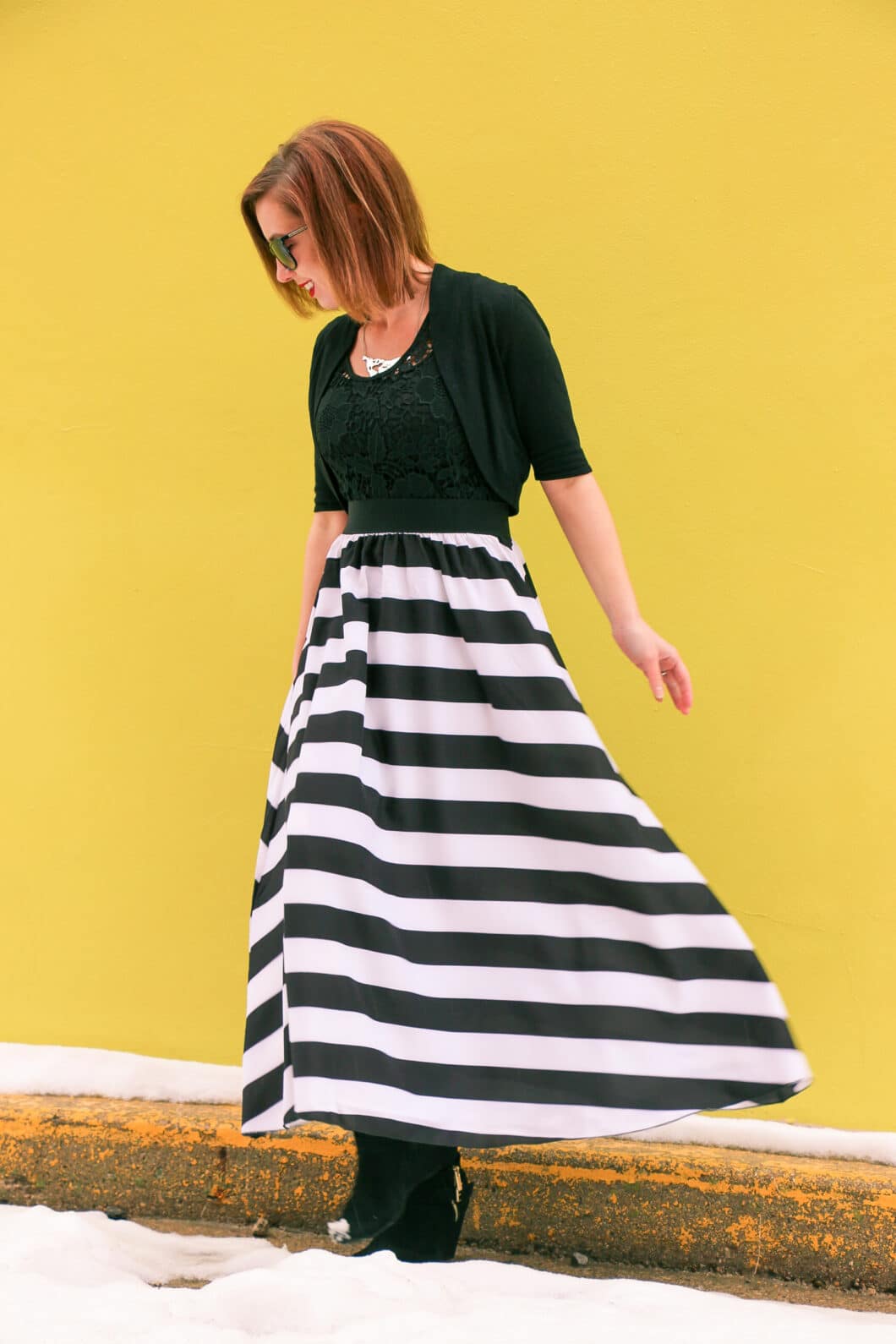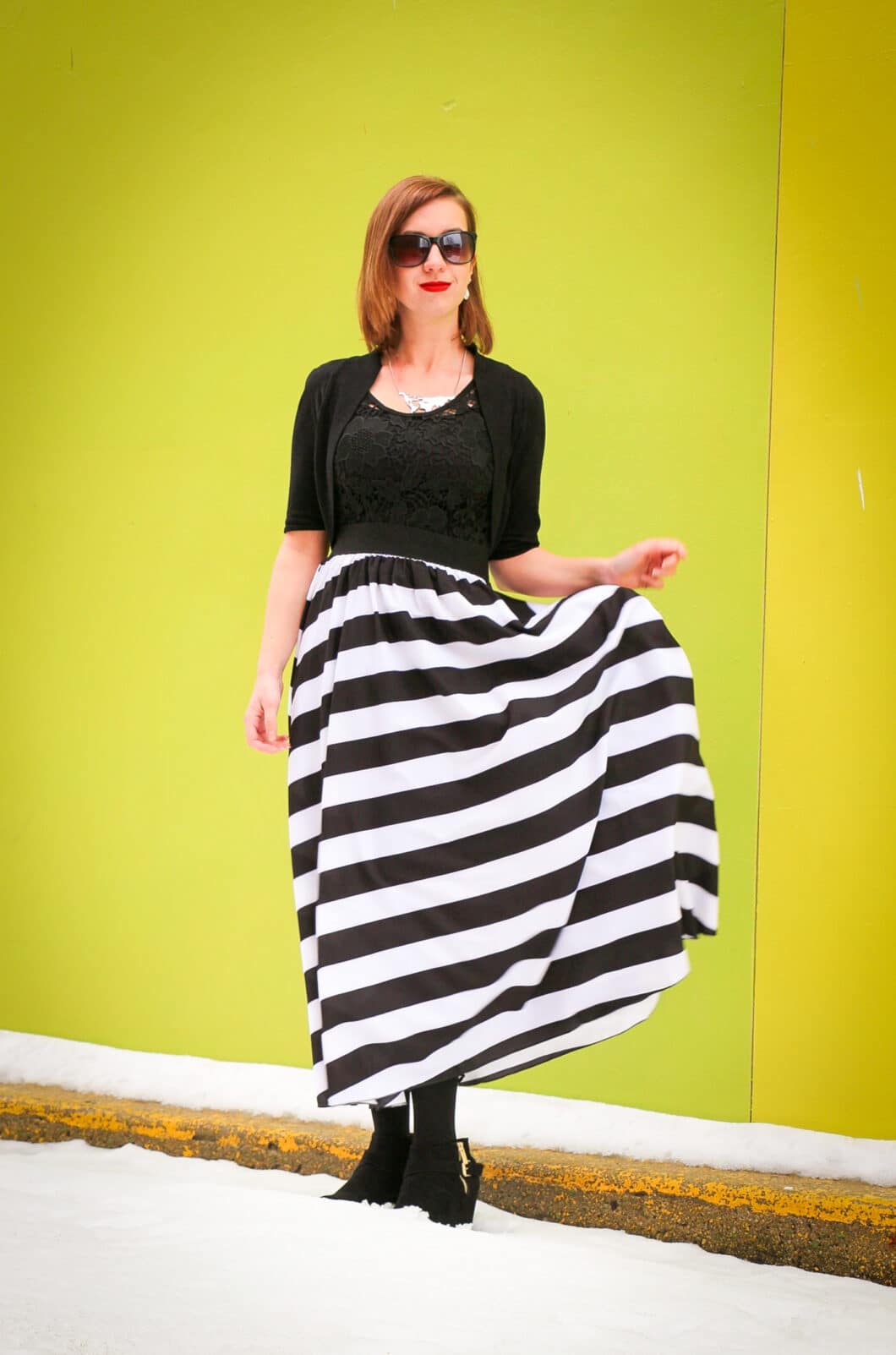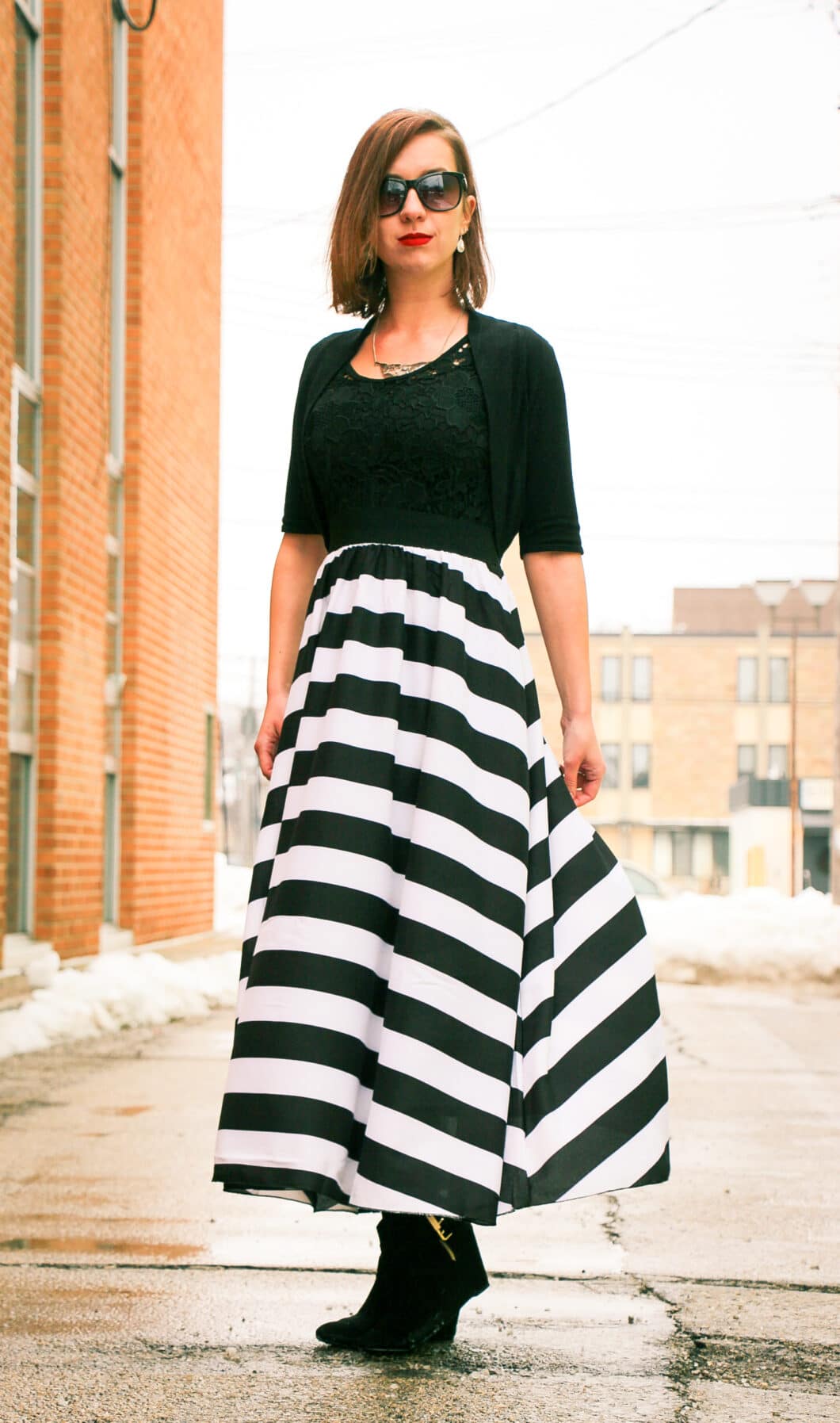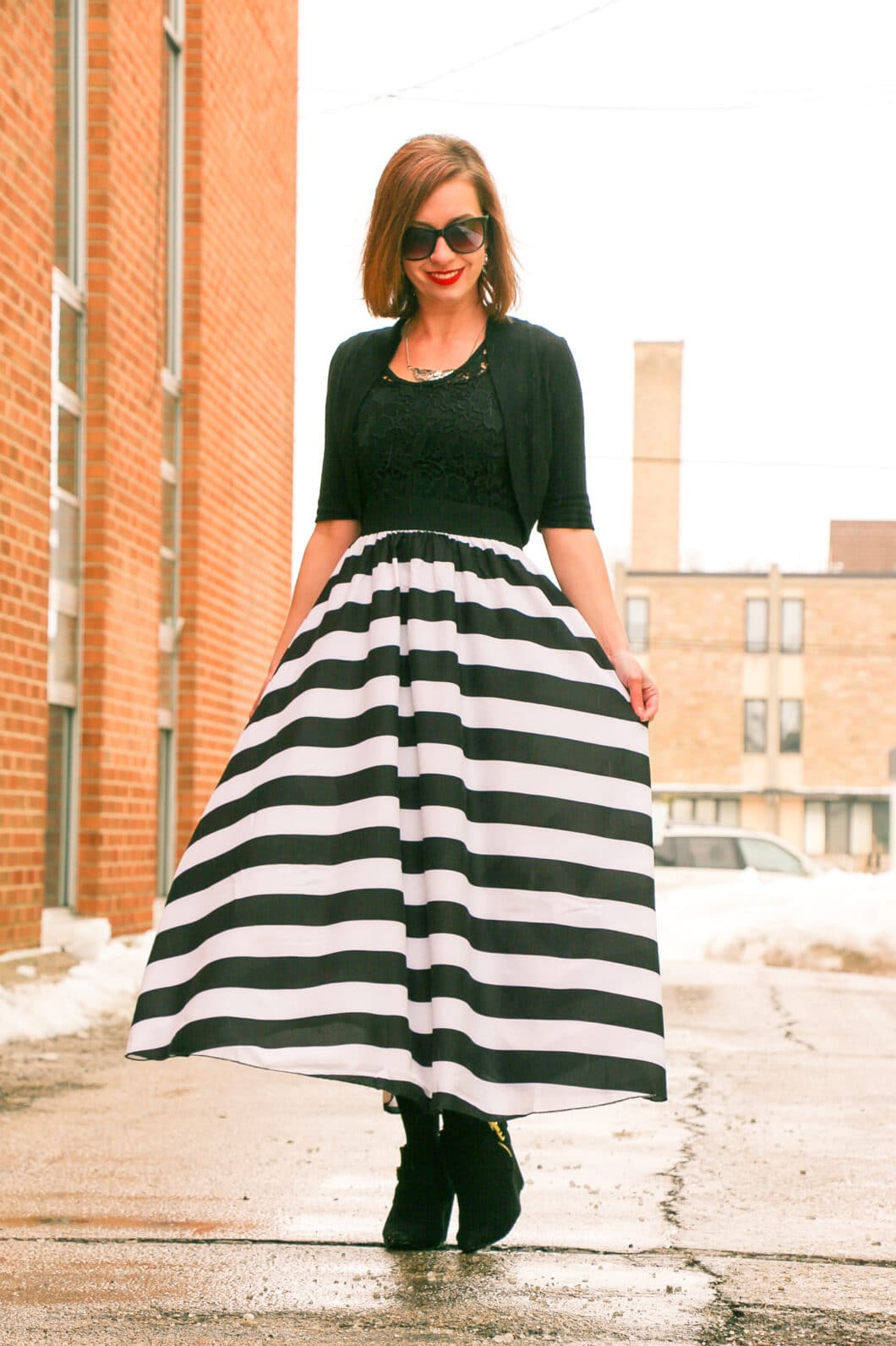 Shop the look:

Maxi dresses and skirts always bring to mind images of summer for me. However, there's no reason these comfortable dresses and skirts have to hang in the back of your closet for the chillier months. You just need a cardigan and tights to make it cold weather appropriate! You can even add a colorful scarf like fellow blogger Jessica did here with her maxi dress.
The maxi dress I am wearing in these photos is from the online clothing store, Dresslink. I had stumbled on a photo of this dress on Pinterest about a year ago, and I had been contemplating ordering it ever since. So, I was beyond excited when Dresslink contacted me to partner with them for a post…and of course, I immediately decided to order this dress. I wasn't entirely sure what to expect for quality because this dress is less than $10! For that price, I didn't have high hopes for quality – but I was proven wrong. This dress was everything I could've hoped for in the quality department. My favorite part is the bottom…I love how it swishes and moves when I walk, and how it fanned out ever so slightly in the breeze. (And it's not see-through at all!)
The only downfall to this dress was that it was quite short on me. The model in the photo for this dress must be about 4 feet tall. I'm about 5'5″, and I don't generally have issues with length on maxi dresses…as I'm all around average in the height and leg length department. For winter, though, I honestly didn't mind that it was short on me. Especially because the day I wore this dress was such a yucky rainy day and everything was slushy and gross outside. It would not have been ideal to be dragging a maxi dress of normal length through the slush.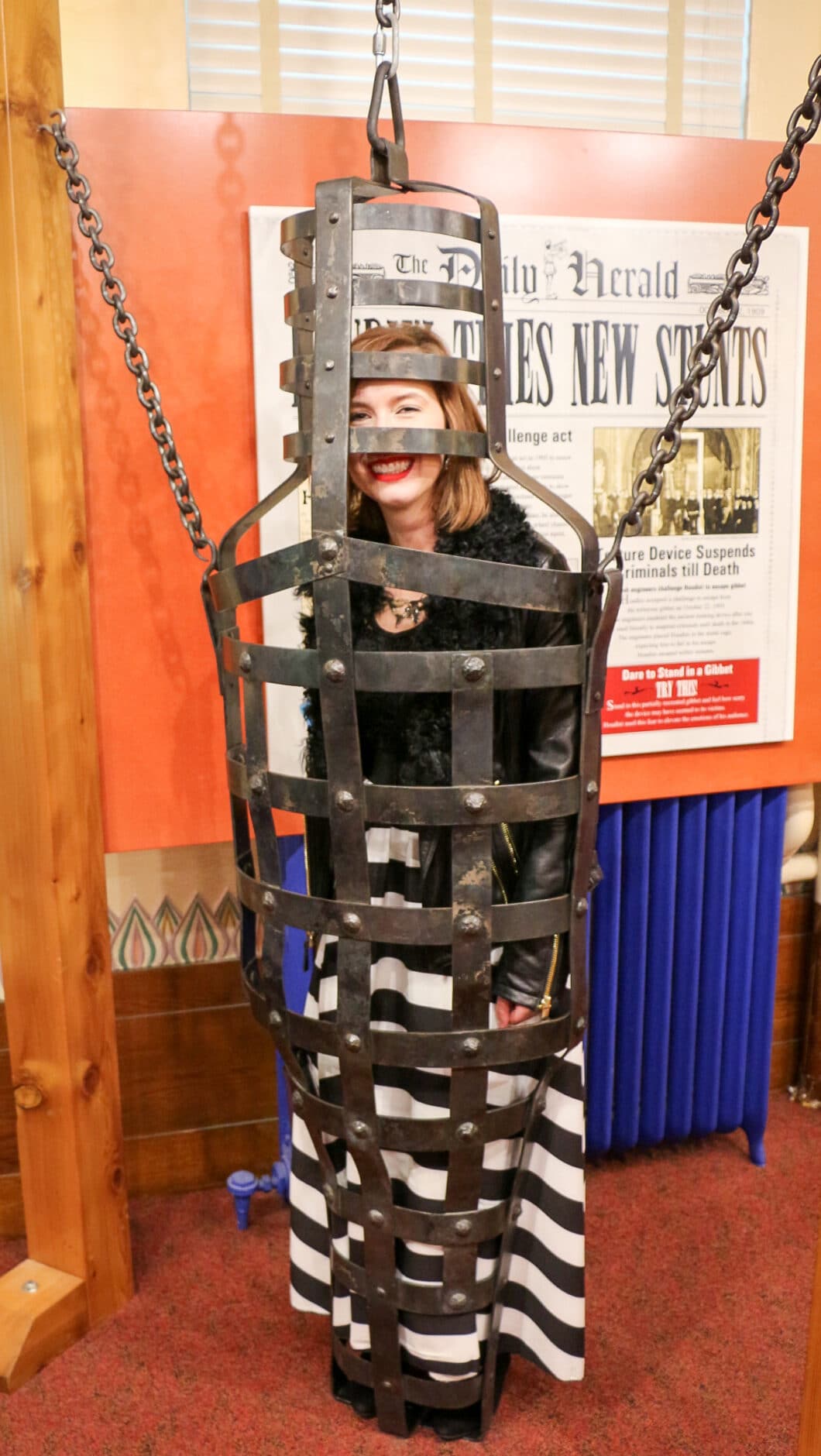 I had worn this outfit for my adventure at the Houdini Museum this weekend! If you missed my post about that, click here.
Does anyone else wear their maxi dresses in the winter? How do you style them? Let me know in the comments!
Where to find it:
Maxi dress: c/o* Dresslink
Booties: Target
Cardigan: Maurices (Old. Similar here.)
Necklace: ModCloth
Tights: c/o* Kushyfoot
*c/o = courtesy of, meaning the company gave me this product to be used on my blog, and I did not pay for it. All opinions are my own, and I am not being compensated for a positive review.