2 Year Blog Anniversary Preparations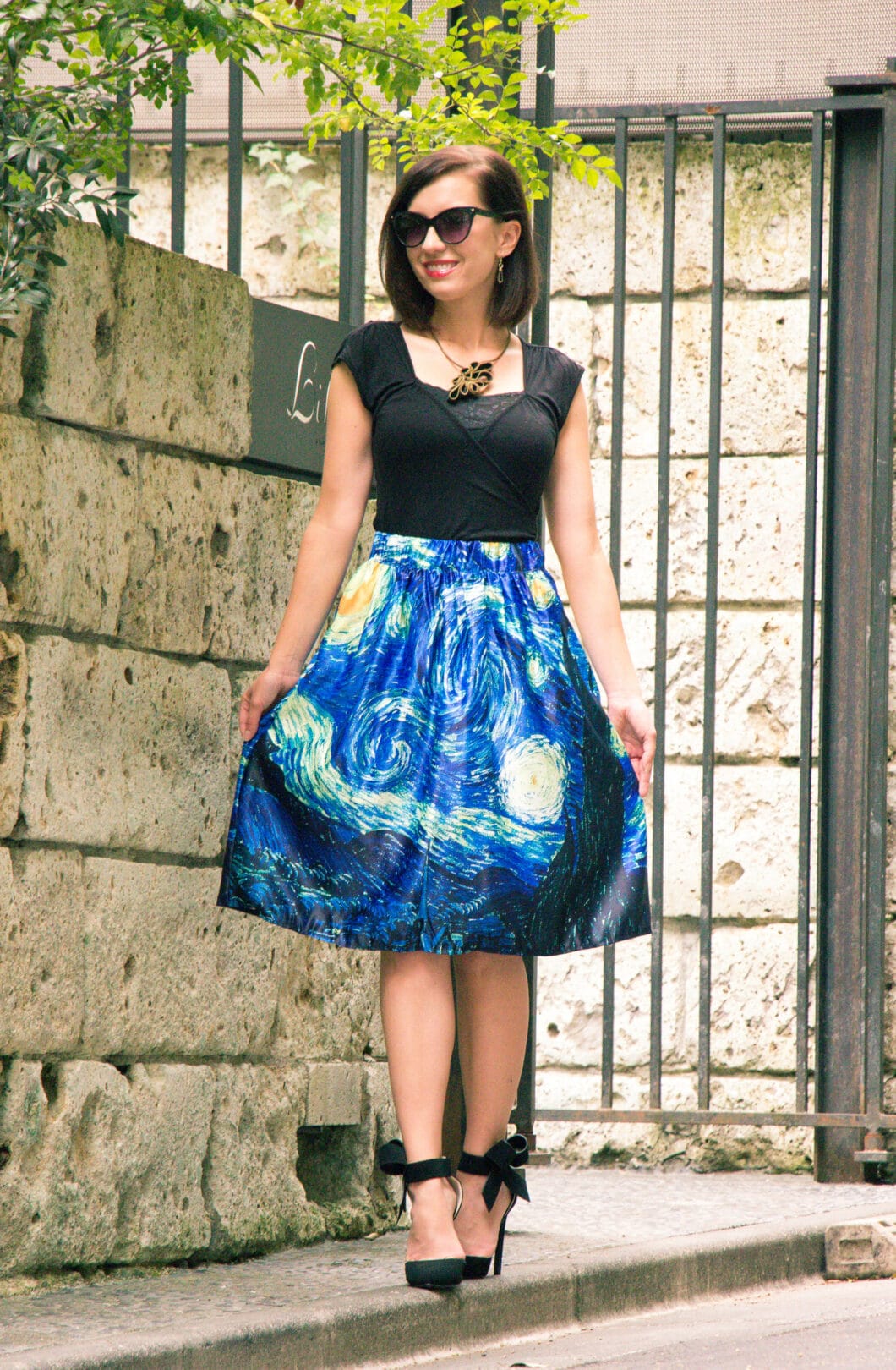 Holy smokes did this upcoming blogiversary sneak up on me! I can't believe it's been almost two full years since the start of Have Clothes, Will Travel. It doesn't feel too long ago since I celebrated my one year anniversary…but my oh my, it feels like eons since I first started this little blog!
And my blogiversary is August 15th… I'll be doing a few fun posts leading up to it, including one dedicated to the best of the best blooper photos. (Trust me, these will make you laugh!) But before I get too ahead of myself, let's talk about today's giveaway in honor of my upcoming blog anniversary! I've teamed up with Makemechic to give one lucky reader an apparel item of their choice from this here link!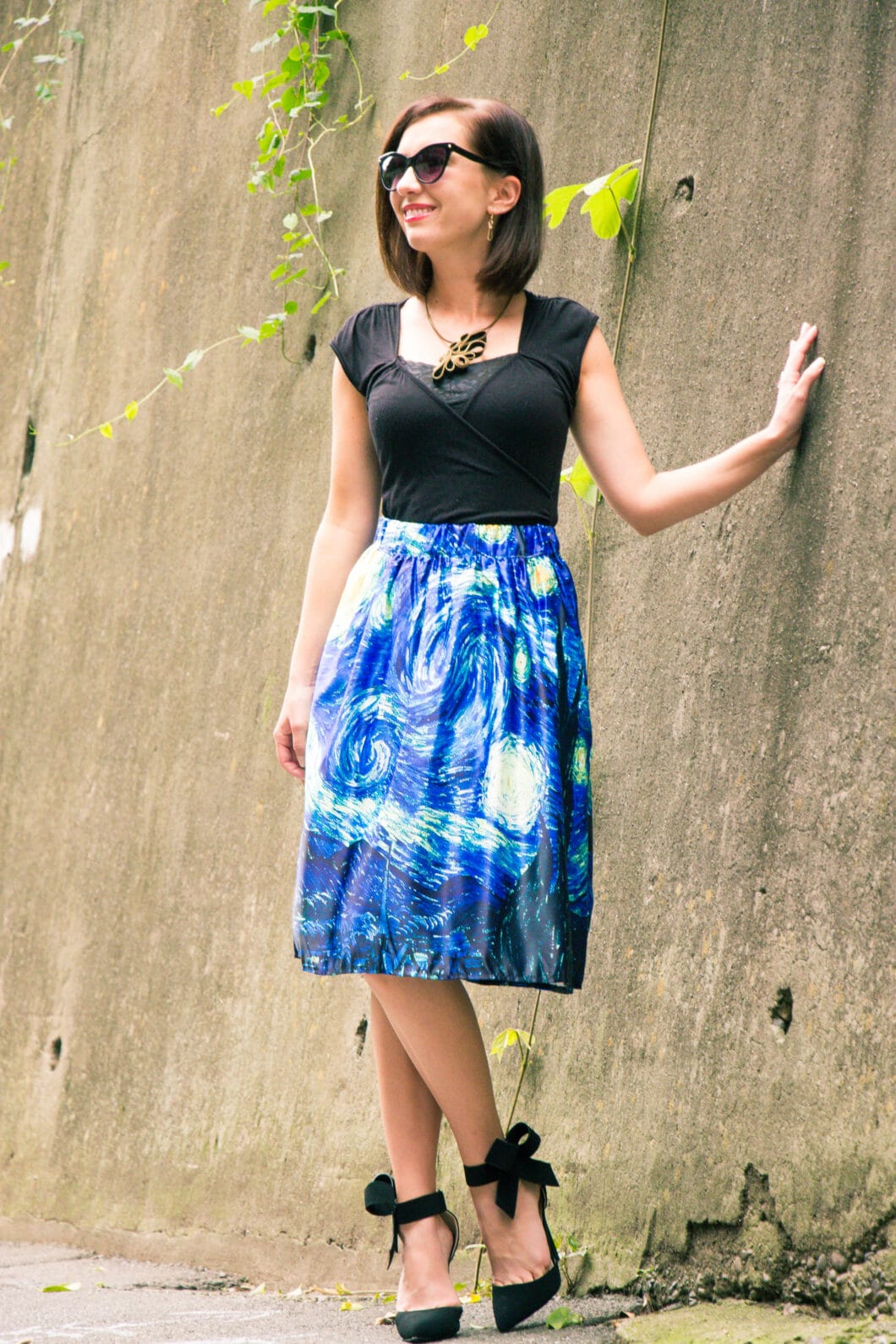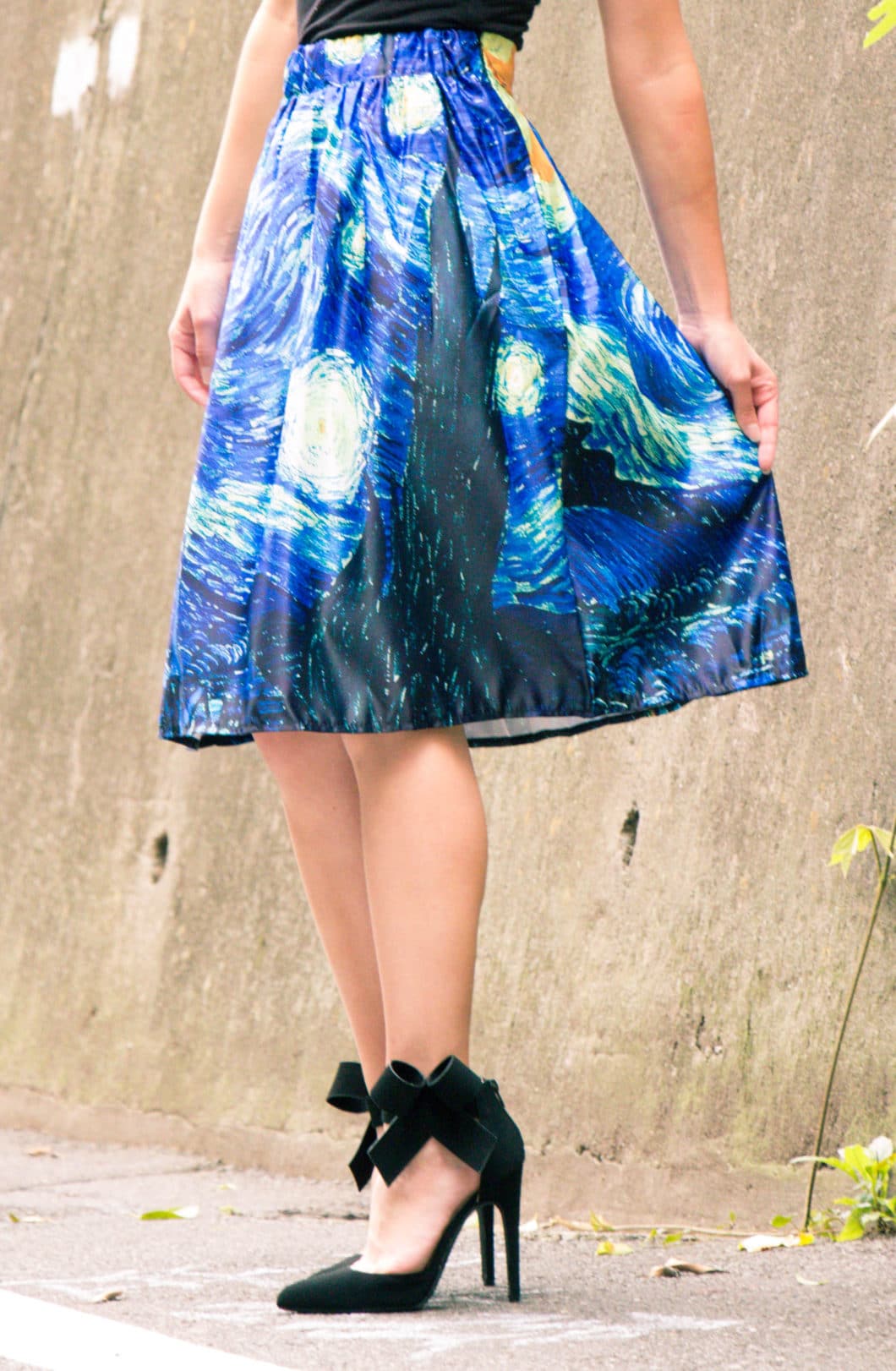 In order to be eligible to win, you need to enter the giveaway via the Rafflecopter widget below. You'll first be asked to sign up for a Makemechic account (just enter your email & make a password). Then you can get up to 4 additional bonus entries by following me on my various social media accounts. (And if you're already following me you still qualify for these entries! Just let me know the name of your accounts!)
The skirt I am wearing in the photos above is from Makemechic as well. (So, if you like it, you can win it!) Isn't it awesome?!? Who doesn't love Vincent van Gogh's "The Starry Night?" This is honestly one of the most comfortable midi skirts in my collection, too. It isn't as thick as the majority of them (but it is still lined)…which makes it perfect for a day of A.) running around Tokyo trying to catch all the Pokemon in stupid warm weather..and B.) Going to a beer tasting and then dinner with my husband. Option B made me very grateful for the elastic waistband this skirt has, haha. (And just to clarify I only wore these super cute heels for the beer tasting and then dinner…not walking all over Tokyo to catch Pokemon…I'm not that good, haha. But I did catch a CP950 Magmar, if anyone is interested! Haha.)
I'll be announcing the winner of the Makemechic giveaway on August 15th (my blogiversary), so be sure to check back then to see if you won! And may the odds be ever in your favor! 🙂
Where to find it:
Skirt: c/o* Makemechic (Sold out as of 12/5/2016, click here for a similar option.)
Heels: c/o* PinkBasis (No longer available. Similar here)
Top: Amazon (similar)
Lace cami: Maurices
Zipper necklace: The Zipper Queen (Located in New Orleans, similar here.)
Sunglasses: c/o* Polette
*c/o = courtesy of, meaning the company gave me the product to be used on my blog, and I did not pay for it. All opinions are my own, and I am not being compensated for a positive review.