A Little Something Different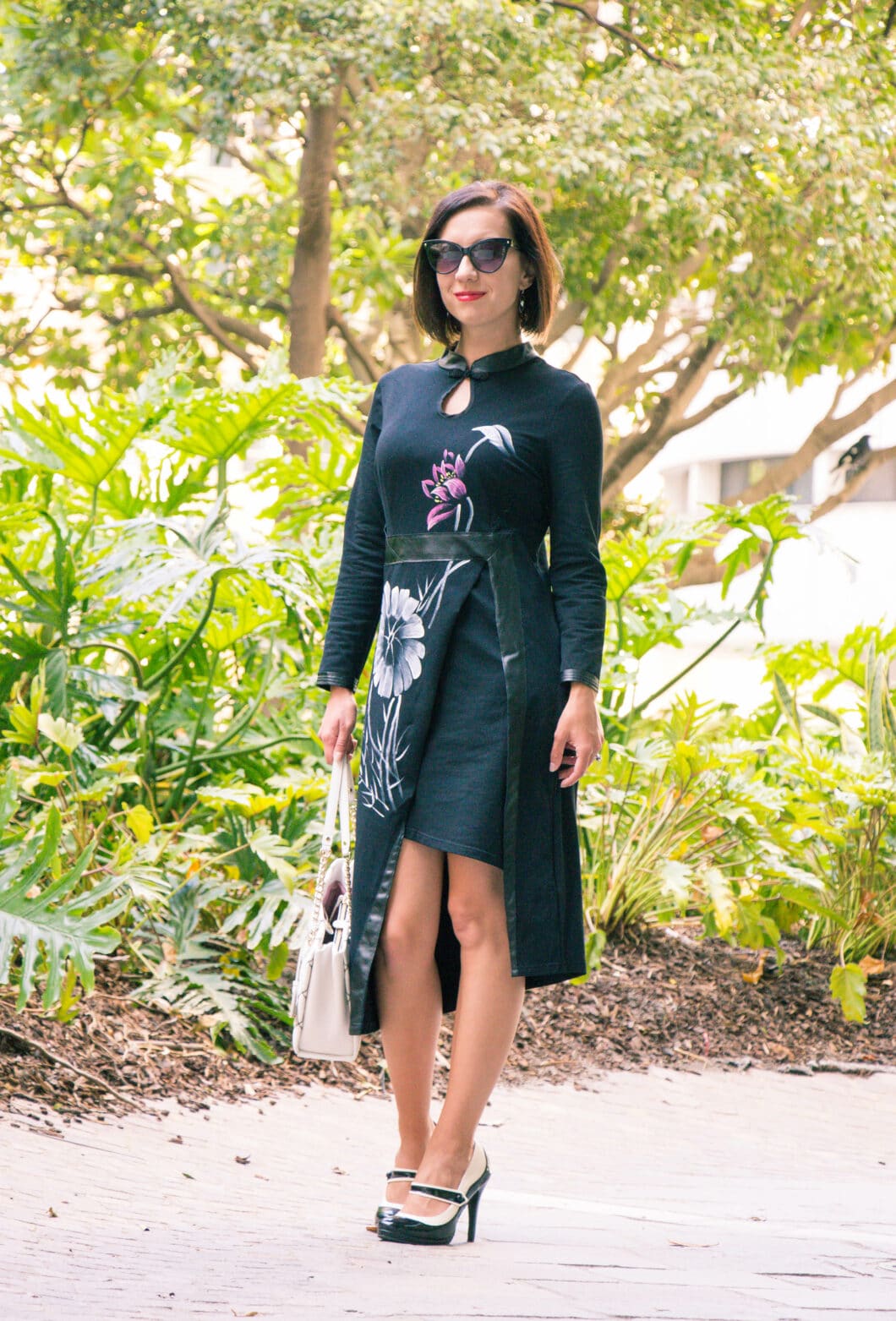 Woah, is that some knee showing in this post? Craziness! I've hardly worn anything that showed a little leg since I came to Sydney (thanks to its windy conditions).
It's also been a while since I've worn a dress that is this fitted. However, this dress being fitted is the reason I can get away with wearing something a little shorter in the breezy weather here…I won't have to worry about this dress flying up over my head at any given moment!
While I don't normally wear clingy dresses, I do feel this one is quite flattering with the way it's cut. (And I think it's quite unique!) It's also just loose enough that it's also still comfortable. (Which really, that's the only thing that matters…right?)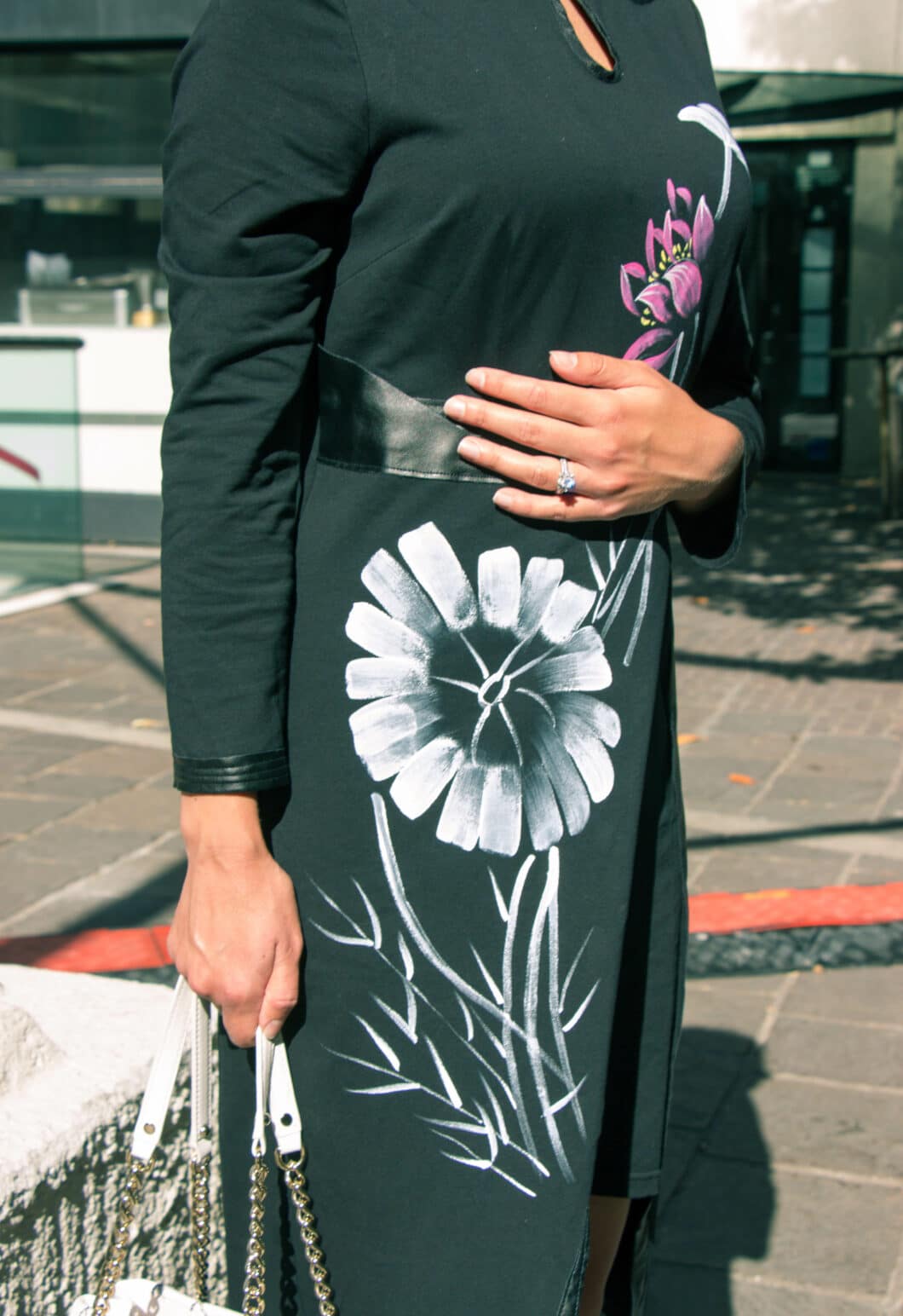 I also love the detail on this dress from VIPme.com. It looks like it was hand-painted! (It's an affordable price, so I don't think it actually was…but.) Oh, and I can throw it in my washing machine – no dry cleaning required! Love it.
The only complaint I have is I don't love the shininess of the pleather detail. I feel like this dress would literally look like a million bucks if it wasn't for that. But oh well, I still think it's gorgeous. (And it isn't actually a million dollars – so who am I to complain?)
*Also be sure to look at the sizing table before placing an order. This dress ran slightly small, and I did have to size up from what I normally order.
Have you worn anything outside your norm lately? Let me know in the comments!
Where to find it:
Dress: c/o* VIPme.com (Similar options here)
Heels: ModCloth (Old. Similar here.)
Sunglasses: c/o* Polette (Similar here)
Bag: Kate Spade (similar)
*c/o = courtesy of, meaning the company gave me the product to be used on my blog, and I did not pay for it. All opinions are my own, and I am not being compensated for a positive review.
*Disclosure: some of these links are affiliate links. Meaning, if you click a link and make a purchase, Have Clothes, Will Travel gets a very small commission at no extra cost to you. Thank you for supporting the brands that make this blog possible! I am also a participant in the Amazon Services LLC Associates Program, an affiliate advertising program designed to provide a means for us to earn fees by linking to Amazon.com and affiliated sites.