Silk Scarf+ Little Black Dress for Rojo Tango Show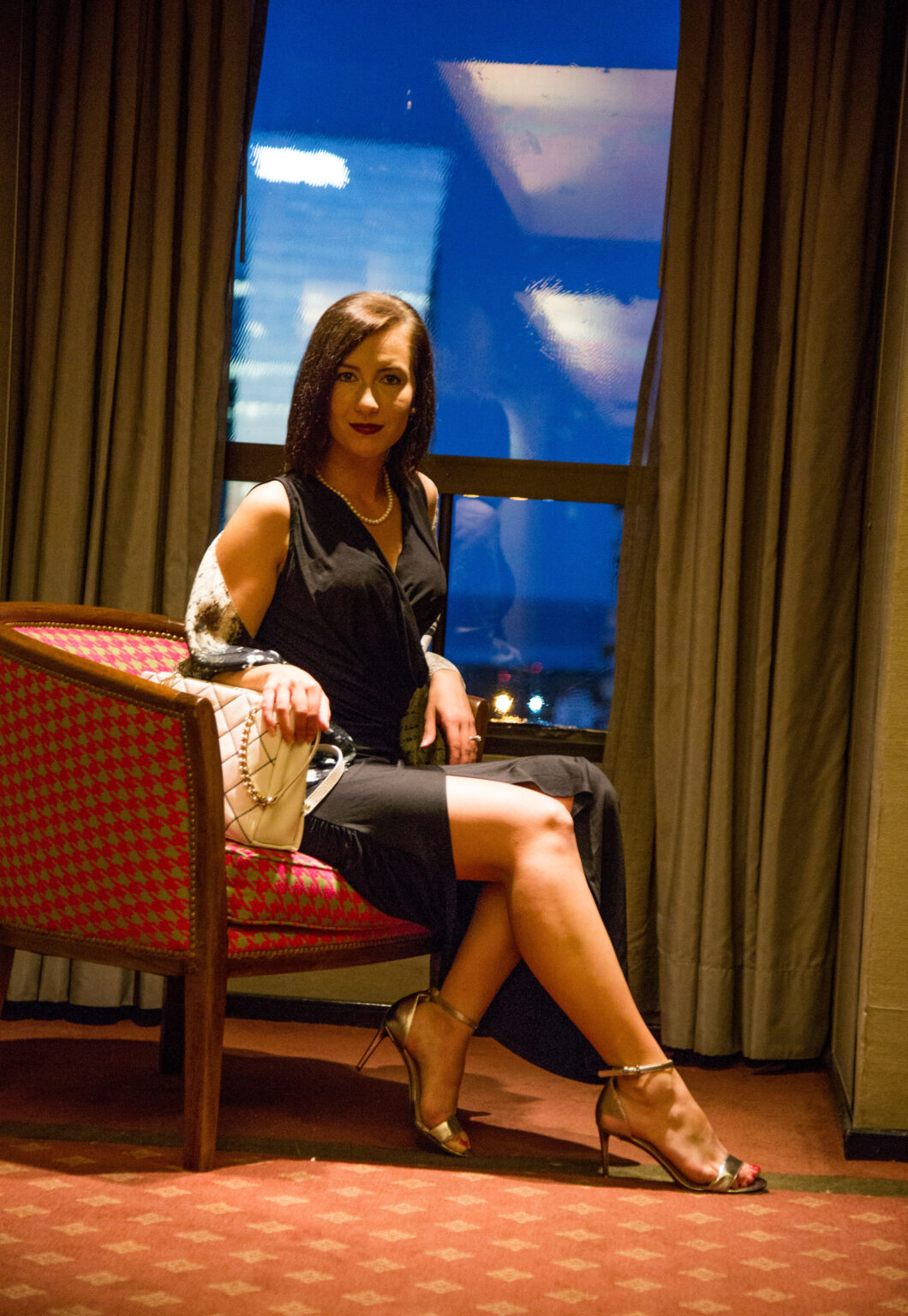 Just to be clear, I was watching Rojo Tango, not actually dancing. Haha. I do have plans to at least try the tango once before we leave Argentina, but this night was not that night! More on that in a moment, though… let's first talk about this here outfit!
The Outfit – Silk Scarf + A Black Dress
I am still just tickled that I was able to have this lovely silk scarf shipped to me in Argentina. (If you missed my first post featuring it, click here.) I haven't tried to shop for silk fabric in a really long time, but gosh do I love it so! (Although, I'm still terrified when it comes to ironing this stuff!) But anyways! I wanted to try and incorporate this silk scarf into my attire for this occasion. I thought using it as a shawl would be a fun way to glam up this outfit!
And what better to pair with my silk scarf than a sexy, little black dress and pearls. You can never go wrong with a black dress and pearls! Some of you might recognize this dress. I did feature it about 8 months ago in this post. It might give you a better idea of what it looks like there, as I shot those photos in daylight. (And miraculously, it is still in stock. Although, the sizes are limited. But it does come in another color now!) Needless to say, this was our first time trying out a night shoot, and we still have a little practice in that department!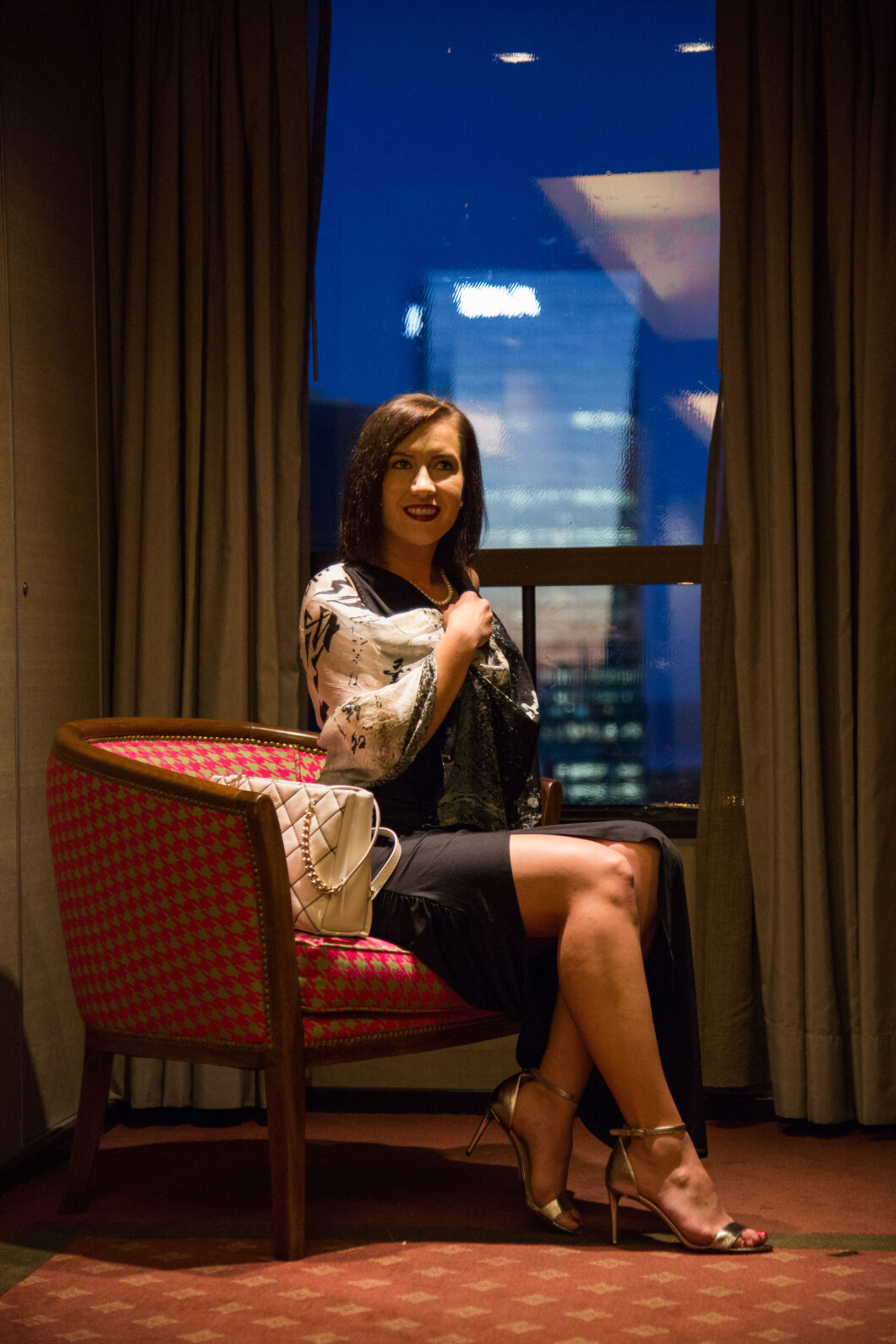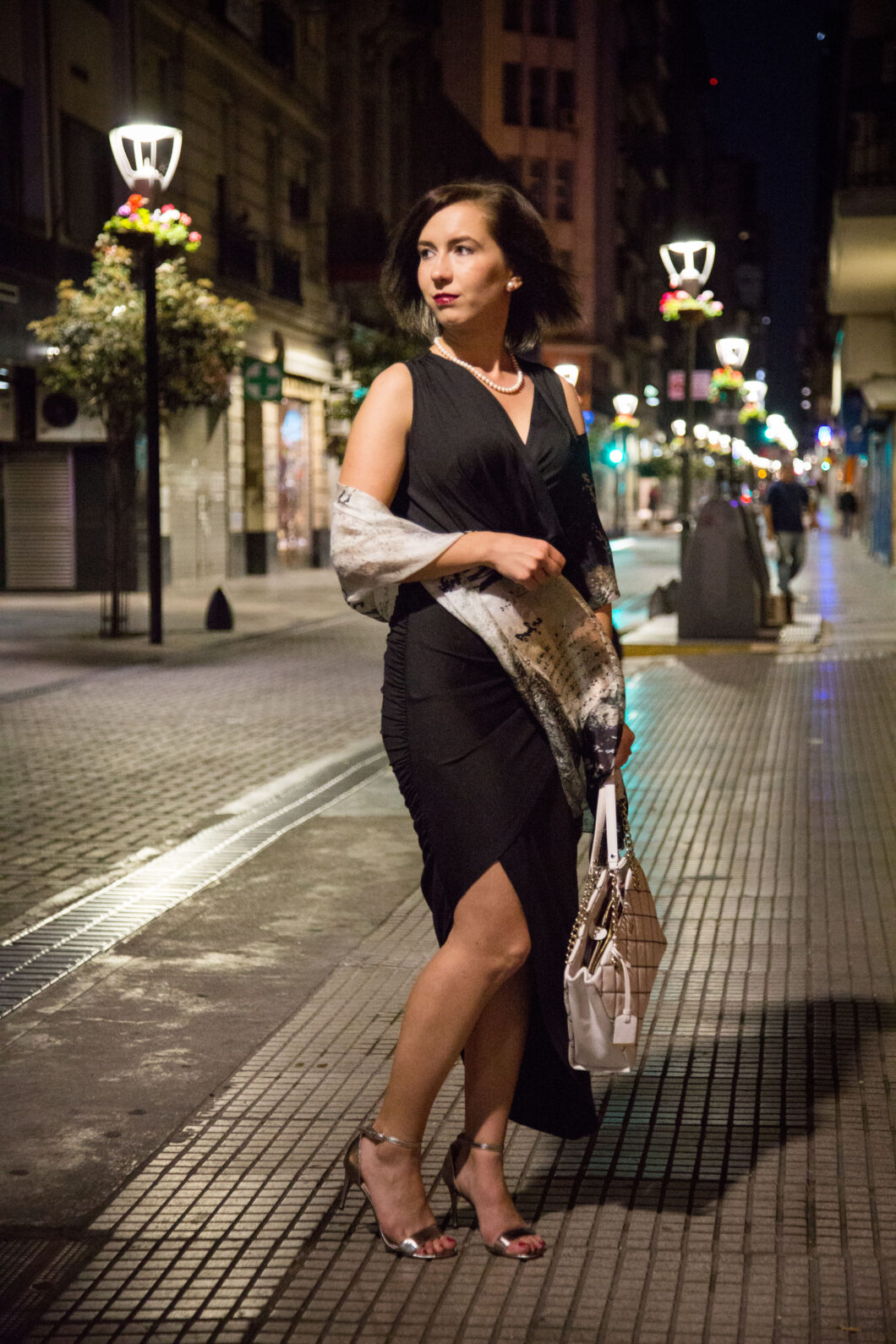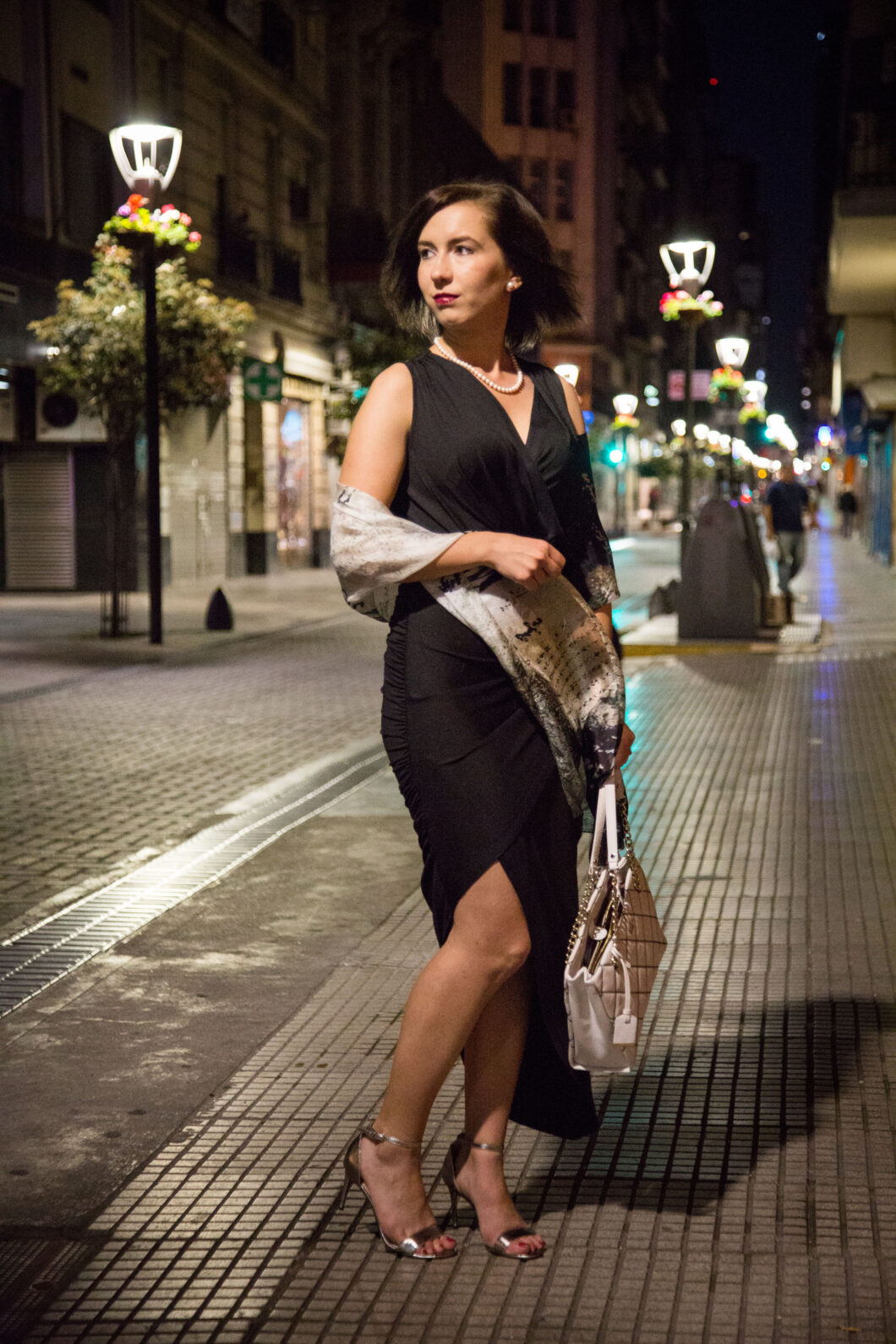 And look at that! Another post featuring heels! Haha. These babies were an impulse buy about a year ago, but I don't regret them for a moment. They're so comfy! (Click here to shop 'em.)
Rojo Tango Show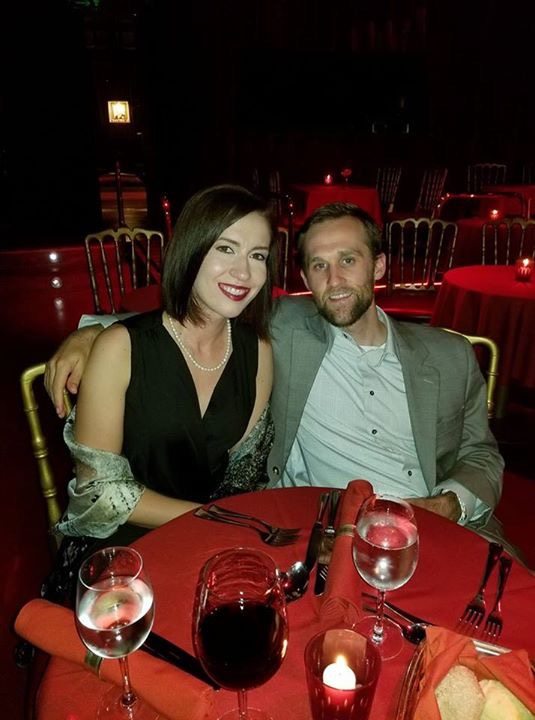 So, back to the tango show. This past Monday was a holiday in Argentina. So, the hubby and I went to Buenos Aires for the long weekend, and one night we went to the AMAZING Rojo Tango show. Seriously, I don't think I've even seen dancers this good on Dancing with the Stars! If you find yourself in Buenos Aires for a night, I highly recommend Rojo Tango. It's pricey, but it is worth every single penny.
Photos and video are not allowed, though. So, that photo above is the only one I have from the show. I did find a YouTube video of a few clips of the performance, below. This gives a good idea of how gorgeous the costumes were (in my opinion), but the dancing was even better in person!
The theater Rojo Tango is performed in is incredibly small and private. The dancers are literally right next to you at times. I was able to feel the tulle of their dresses as they flew by. It was really quite the experience! The Faena Hotel, in which this theater is housed, is also incredibly glamorous. The waitresses were also very discreet and always kept our wine and water glasses full during the show. (Drinks are included in the tickets, too.) I really loved everything about this experience.
*Click here to book your tickets to Rojo Tango.
What outfit or accessories do you reach for when you want to feel glamorous? And would you be interested in seeing a professional Tango Show? Let me know in the comments!
Where to find it:
Silk scarf: c/o* Asian Eye
Dress: c/o* Tobi
Heels: Nine West
Bag: Kate Spade (similar)
Disclosure: some of the links in this post are affiliate links. Meaning, if you click a link and make a purchase, Have Clothes, Will Travel gets a very small commission. Thank you for supporting the brands that make this blog possible!
*c/o = courtesy of, meaning the company gave me the product to be used on my blog, and I did not pay for it. All opinions are my own, and I am not being compensated for a positive review.