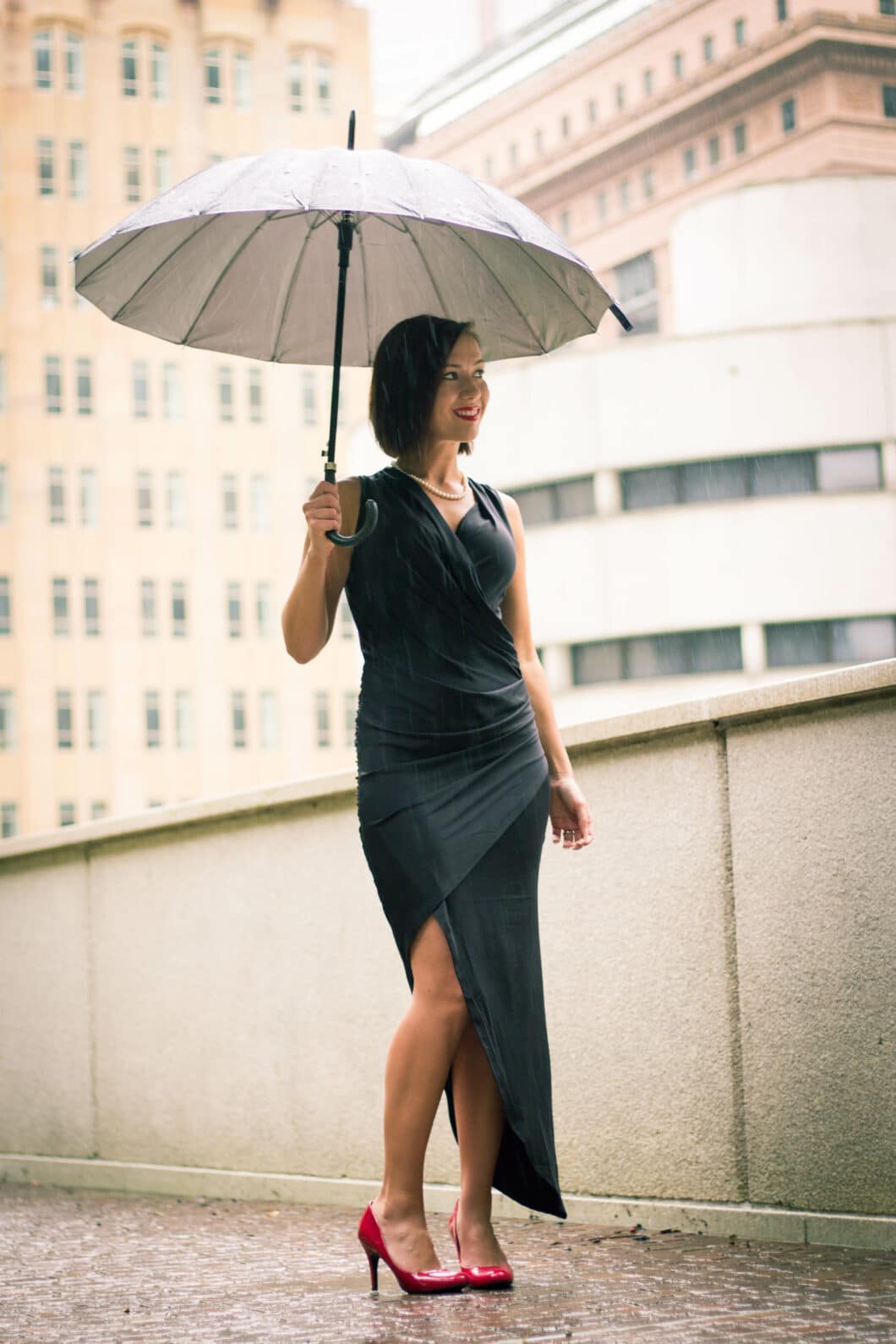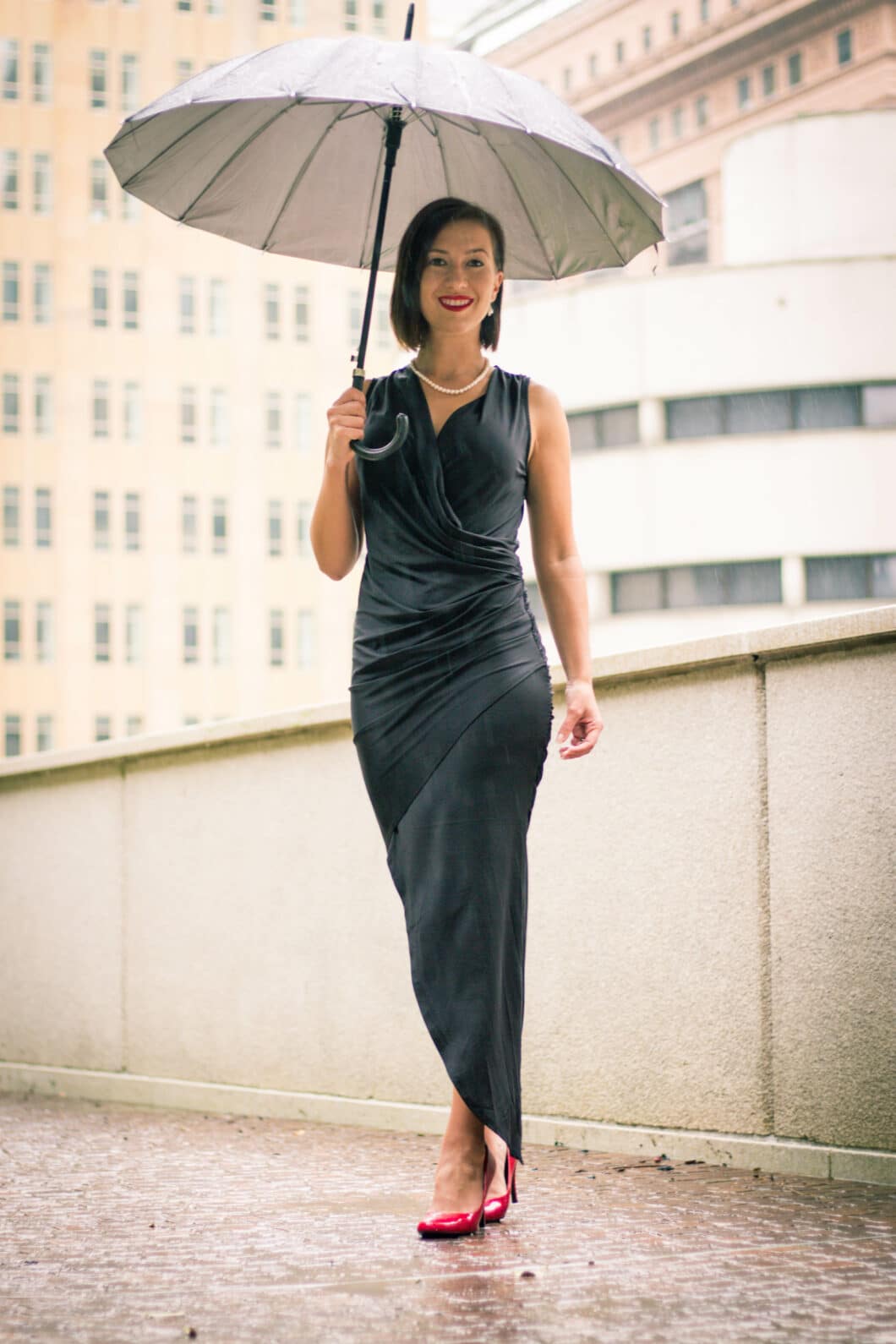 Shop the look:

The black dress is a wardrobe staple that lives in many women's closets. It's the dress you grab when you want to feel a little extra sexy for a special occasion. The dress that clings in allll the right places. And it never goes out of style. However, I came to the realization that I did not currently own a single black dress. (Plenty of dresses – just no slinky, black ones.) So, it was time to change that!
This dress is a bit outside the norm for me in dress selections. But the unique cut of this dress is what I like most about it. I love how it looks like a completely different dress depending on what angle you are looking at it from. And the fact that the front has a wrap detail makes it flattering around the midsection (and helps hide a rather large meal – which is what I had worn it for that evening). Oh, and I can wash it in my washing machine – no dry cleaning required! Needless, to say I am smitten with this slinky, black dress from Tobi. (However, I did have to pin/tape the front of the dress to avoid any wardrobe malfunctions – FYI.)
It is funny, though, how my style changes throughout the years. I don't believe this is a dress I would've wanted to wear in public a year ago – too clingy and too low cut. Maybe it has to do with living in Sydney – I don't look out of place or even all that dressy for a Saturday night at a restaurant here. Or maybe I frankly don't care all that much what others think of me anymore. Whatever it is…it certainly means my wardrobe is expanding!
Do you notice your style changing at all throughout the years? Or does it remain constant? And do you own a black dress? Let me know in the comments!
*Side note: I literally just found out I'm going Marlin fishing in the morning. Haha. So, if you'd like to follow along for that adventure, give me a follow on Instagram by clicking here. I'll be updating my Instastories throughout the day! FIngers crossed I catch a big fish! 😉
Where to find it:
Dress: c/o* Tobi (Similar here & here)
Heels: Old (Similar here)
Umbrella: No idea, haha (Similar here)
*c/o = courtesy of, meaning the company gave me the product to be used on my blog, and I did not pay for it. All opinions are my own, and I am not being compensated for a positive review.