A Stylish & Sustainable Shirt Dress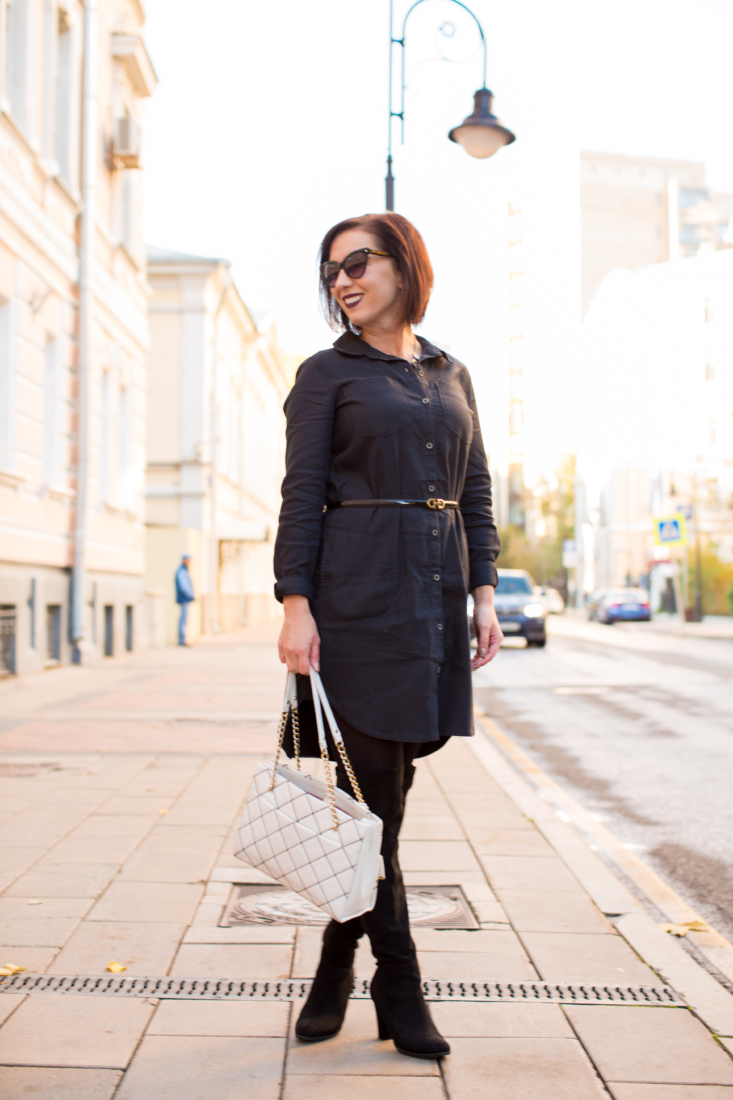 Dress c/o* | Boots c/o* (similar) | Bag | Sunglasses | Lipstick | Tights| Belt
Shirt dresses are starting to take over my closet. They're so easy to style and SO versatile…especially when they're a nice neutral color like this one. This particular shirt dress is actually sustainable as well. Meaning, it was made from fibers that were grown in an eco-friendly manner (less of a carbon footprint, no pesticides, etc.)
My friends over at prAna had sent it to me along with an adorable hat. (It was way too warm to wear the hat this weekend, though…I'm saving it for the frigid temps we're supposed to get next weekend!) This dress is part of prAna's hemp line, meaning some of the fibers it is made with are hemp.
This is my first time wearing anything with hemp in it! It reminds me of a more structured version of some of my linen pieces. So, it breathes really well and is comfortable to wear all day! (But as with linen, it does wrinkle rather easy.) This video explains the benefits of hemp clothing.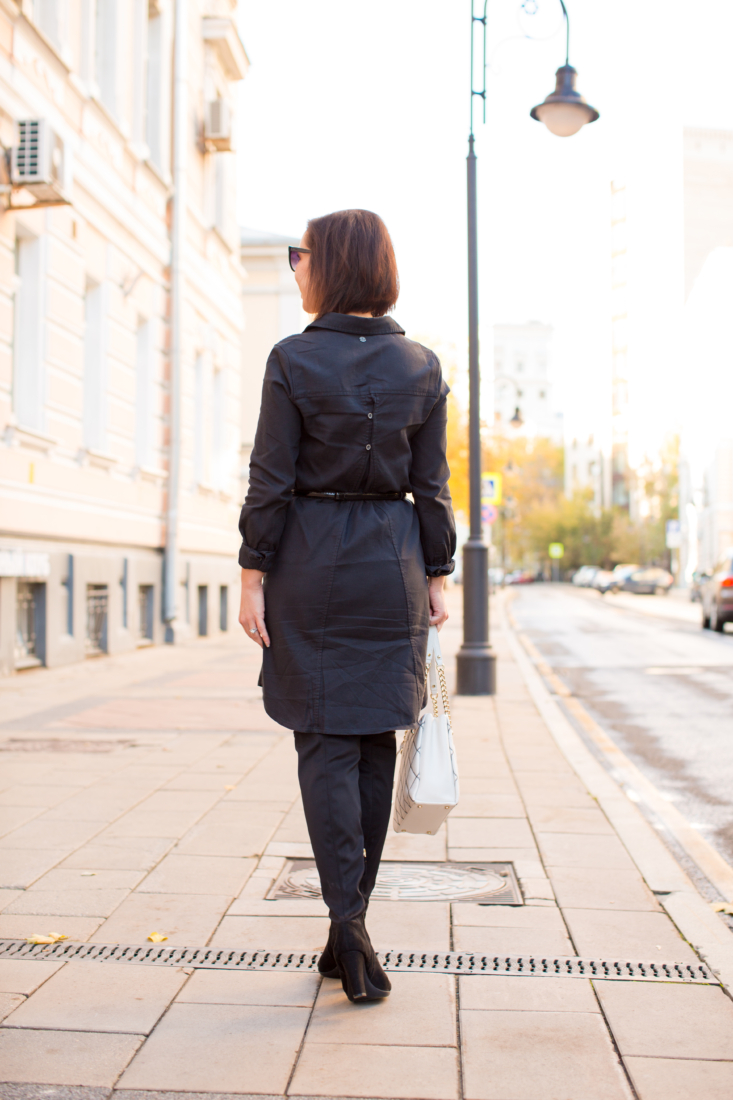 Oh, did I mention…this dress has pockets!! This is actually the only shirt dress I have that also has pockets. I'm pretty excited about that! Also, I wanted this dress to be a little more fitted for the outfits I had in mind, so I sized down an entire size. (Take a look at the size chart before you make your purchase!) I think my normal medium would've been too baggy for my taste.
I paired this dress with a new lipstick I had gotten during a sale at Ulta. I LOVE vampy lipsticks, especially for this time of year. My husband is a much bigger fan of natural colors or bright reds. So, needless to say, he didn't love this color, haha. Admittedly, when I put it on, it did look darker than I thought it was going to. But the color is "Blackmail" so, I probably should have seen that coming. It stayed on pretty well throughout the day, though! I had to reapply it after I ate dinner, as it wore off a bit. I was quite impressed with the staying power, though.
What are your thoughts? Do you like vampy lip colors? Or are you more of a neutral or classic red lipstick person? And let me know if you've ever worn anything with hemp in it in the comments! I'm curious. 🙂
Where to find it:
Dress: c/o* prAna
Boots: c/o* DSW
Bag: Kate Spade
Belt: Amazon
Tights: Old (Similar here)
Sunglasses: Old (Similar here)
Lipstick: Urban Decay "Blackmail" from Ulta
*Disclosure: some of these links are affiliate links. Meaning, if you click a link and make a purchase, Have Clothes, Will Travel gets a very small commission at no extra cost to you. Thank you for supporting the brands that make this blog possible! I am also a participant in the Amazon Services LLC Associates Program, an affiliate advertising program designed to provide a means for us to earn fees by linking to Amazon.com and affiliated sites.
*c/o = courtesy of, meaning the company gave me the product to be used on my blog, and I did not pay for it. All opinions are my own, and I am not being compensated for a positive review.