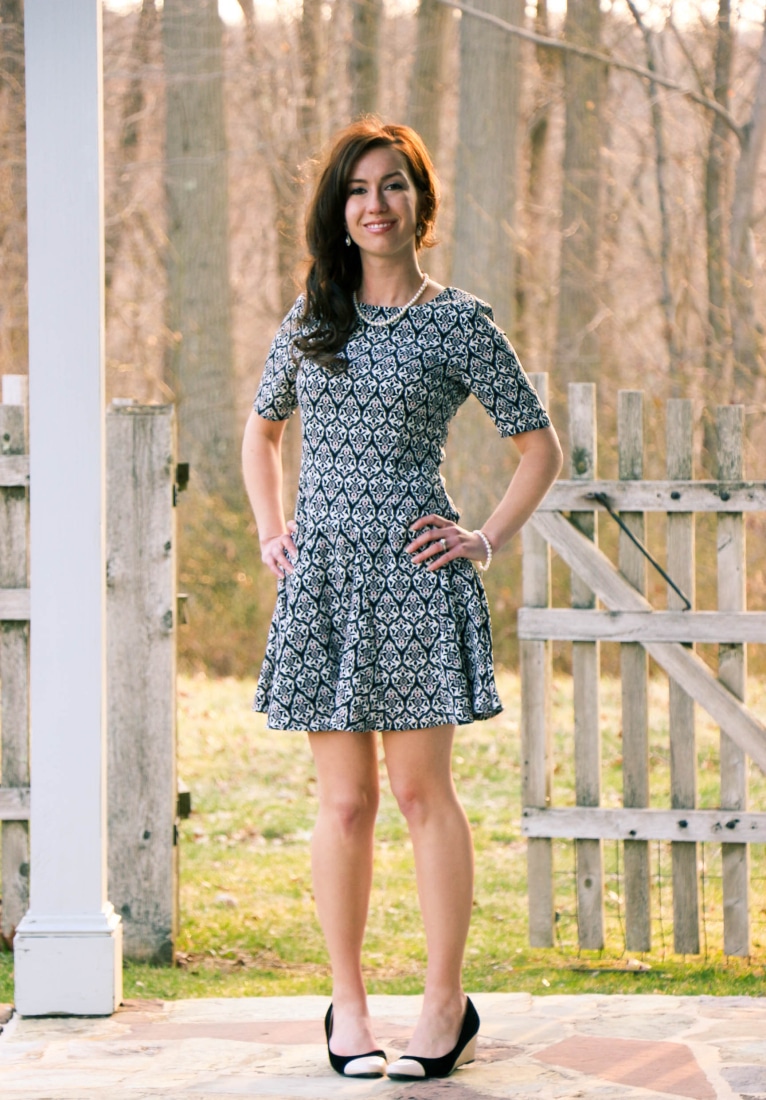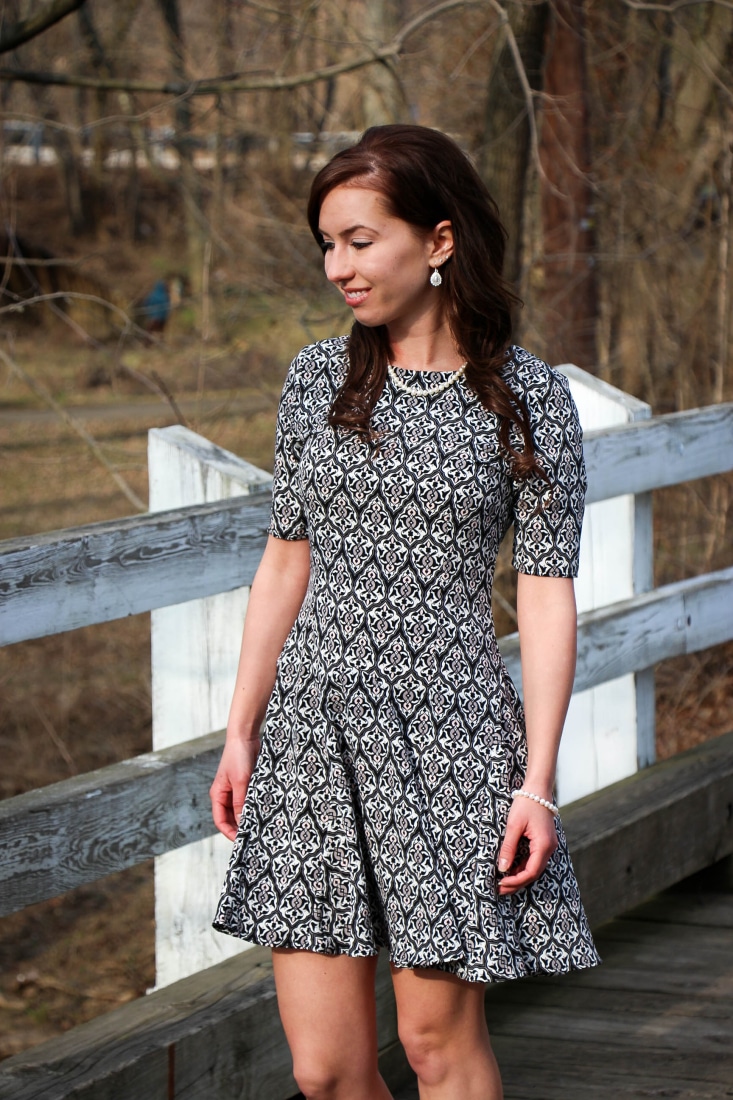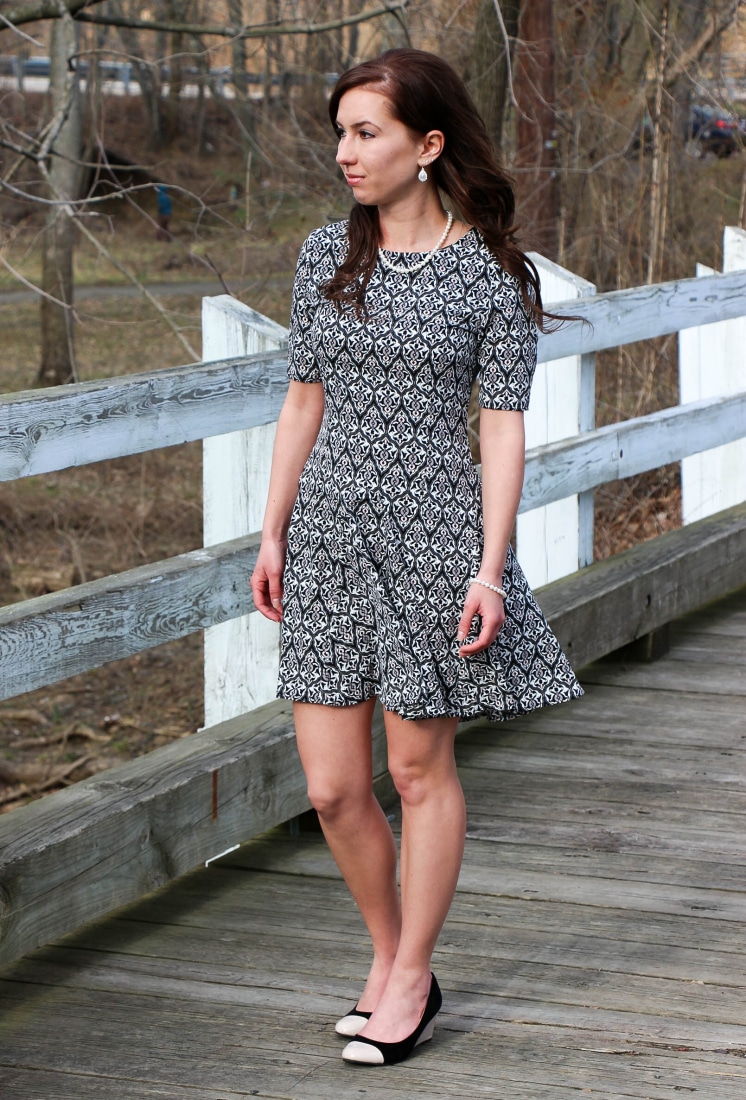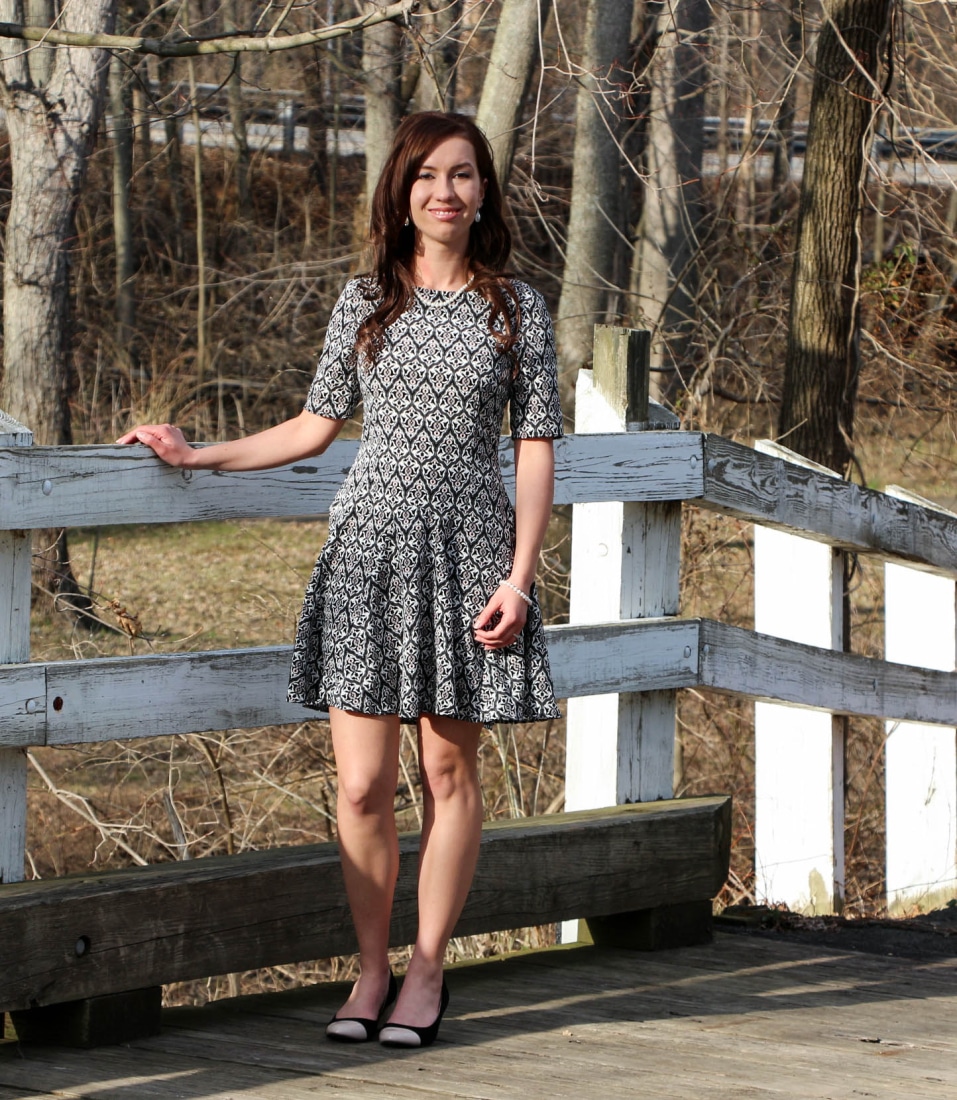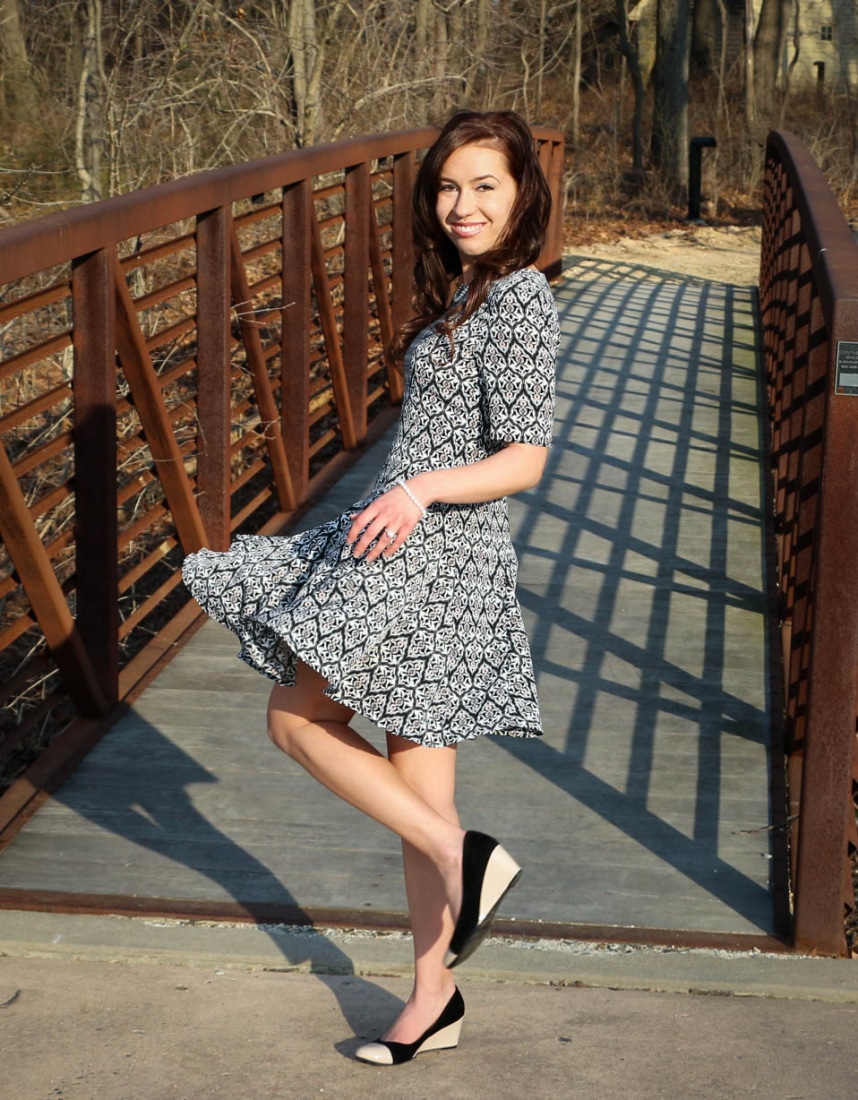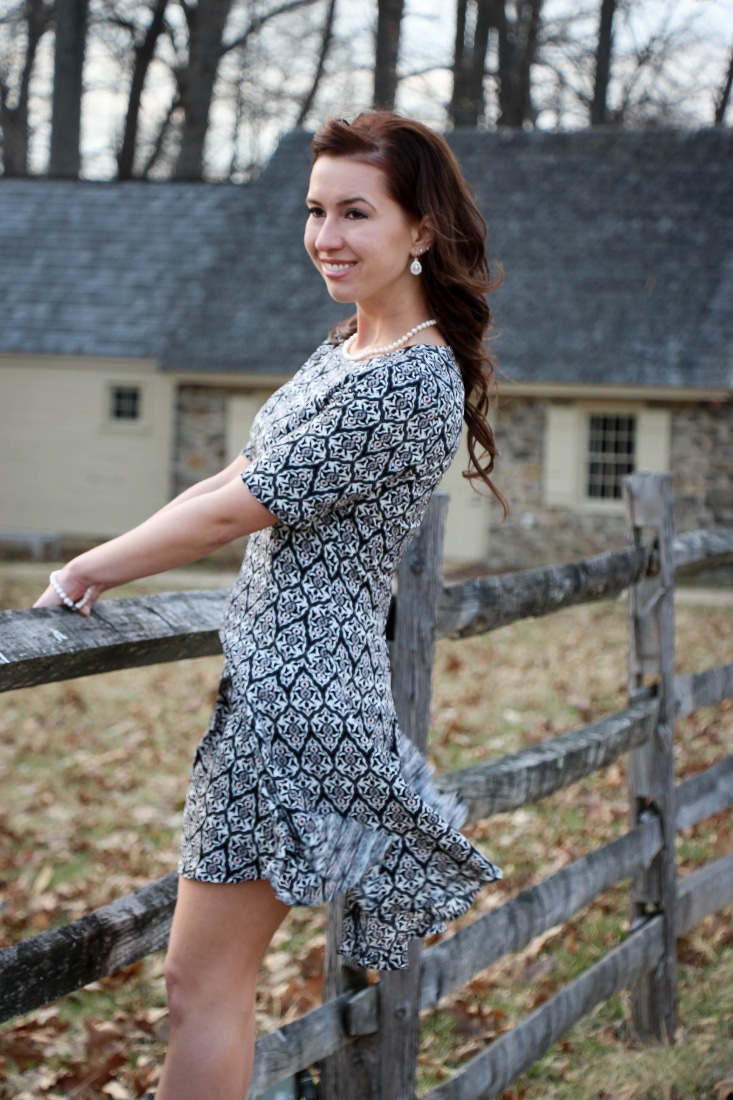 Shop the look:

This is a post about love and betrayal. OK, just kidding. But it sort of feels that way. I have developed quite the love affair with ModCloth. However, after a recent trip to NYC, I discovered a new (to me) clothing store that sent my heart aflutter in ways I only thought ModCloth ever could.
I know this will sound insane to most people who live in the civilized world, but I just discovered how dreamy H&M is. In Wisconsin I believe we only had one H&M in the Milwaukee area and one in Madison. Both of these cities were several hours from where I lived, so, I have been deprived of all the wonderfulness that H&M has to offer…until now.
My dress was the first thing that made me weak in the knees at this store. It embodies everything that I love. It's an A-line cut, it's good for twirling, it has sleeves and I can wear it with tights if I choose. However, the most important aspect of this dress, that is the reason it stole my heart….it doesn't wrinkle! I had this dress rolled up in a ball and stuffed in my duffle bag for the whole time I was in NYC and then for about another week after. When I removed the dress from the duffle bag, there was not a single wrinkle to be found. Now, that my friends, is a dress I can grow old with.
Don't worry, though, I did manage to get some ModCloth in this post. My wedges are from ModCloth, and they are my absolute favorite shoes. They've probably been in 20 outfit posts by now. They are just so comfortable and go with so many different outfits. It's usually a real struggle for me to find comfortable dressy shoes that are also wide, but these wedges are a dream come true.
On a side note, notice how I am not wearing tights. Crazy, right? It was super warm and nice the day these pictures were taken. It was short-lived, though. I wore this dress for an event last night and had to throw my trusty Express tights on because it was barely above freezing. I may have been too quick to assume spring had actually arrived.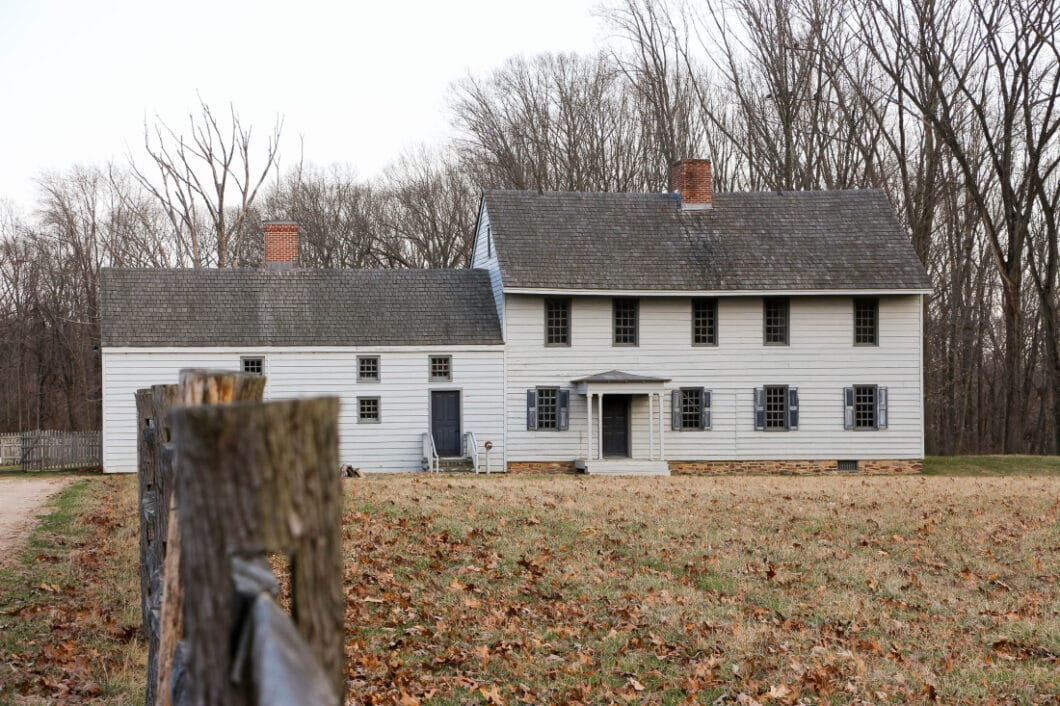 *I also wanted to mention where these pictures were taken. This house actually served as the final wartime headquarters for George Washington! It was closed at the time we were there, but they do tours of it (click here for more info). I love how much history this area has.
Where to find it:
Dress: H&M
Wedges: ModCloth
Earrings: Icing
Pearls: Gift from my husband