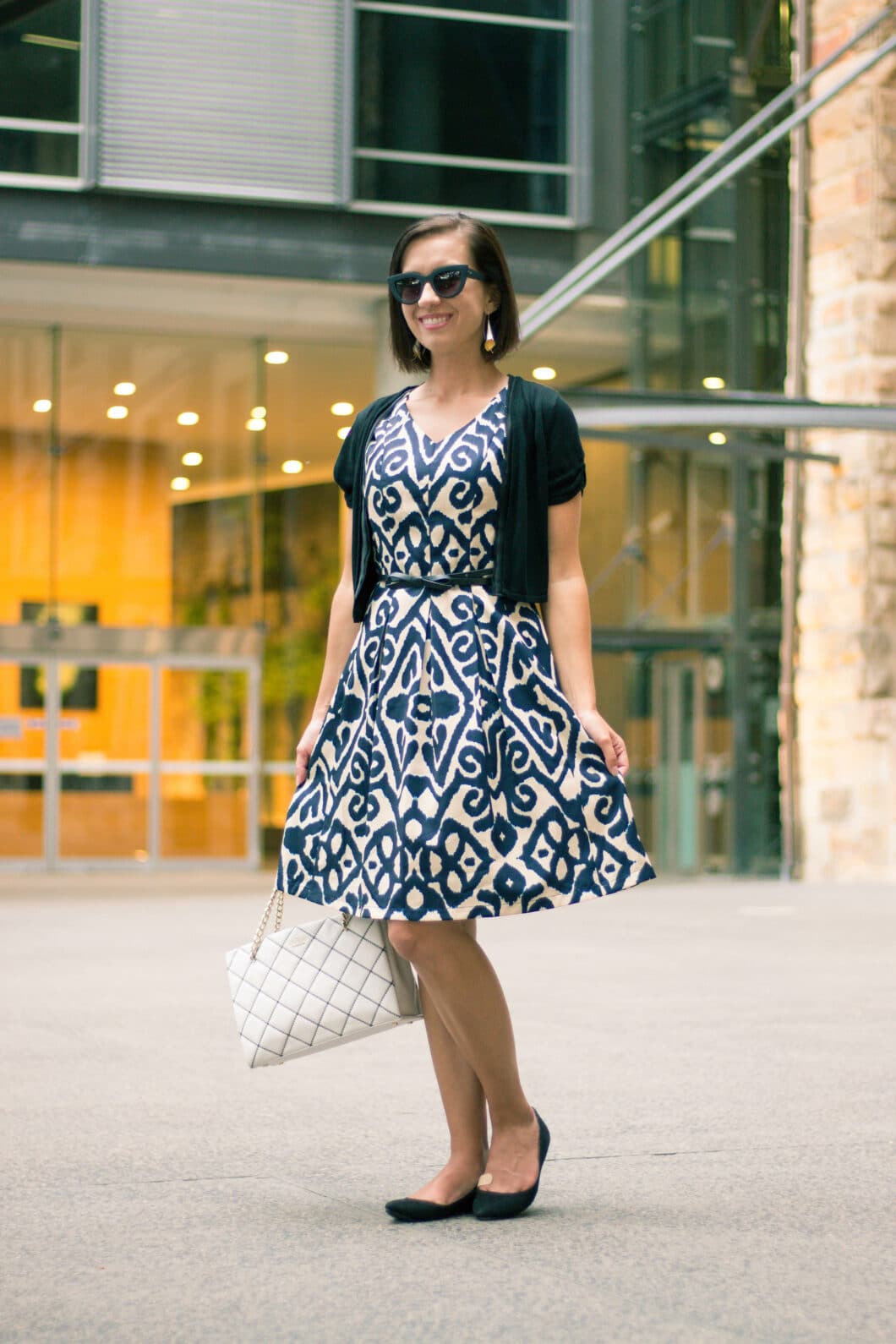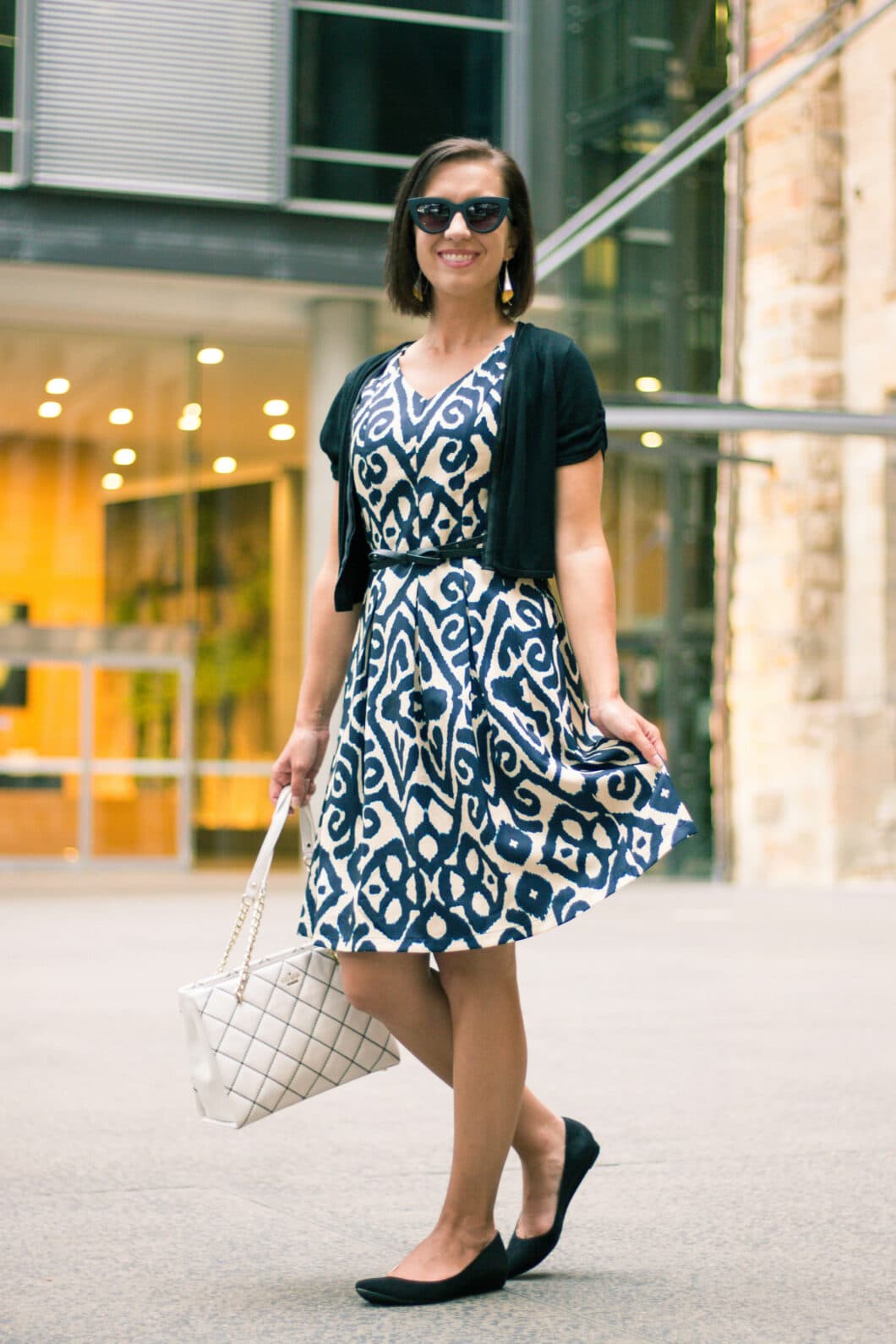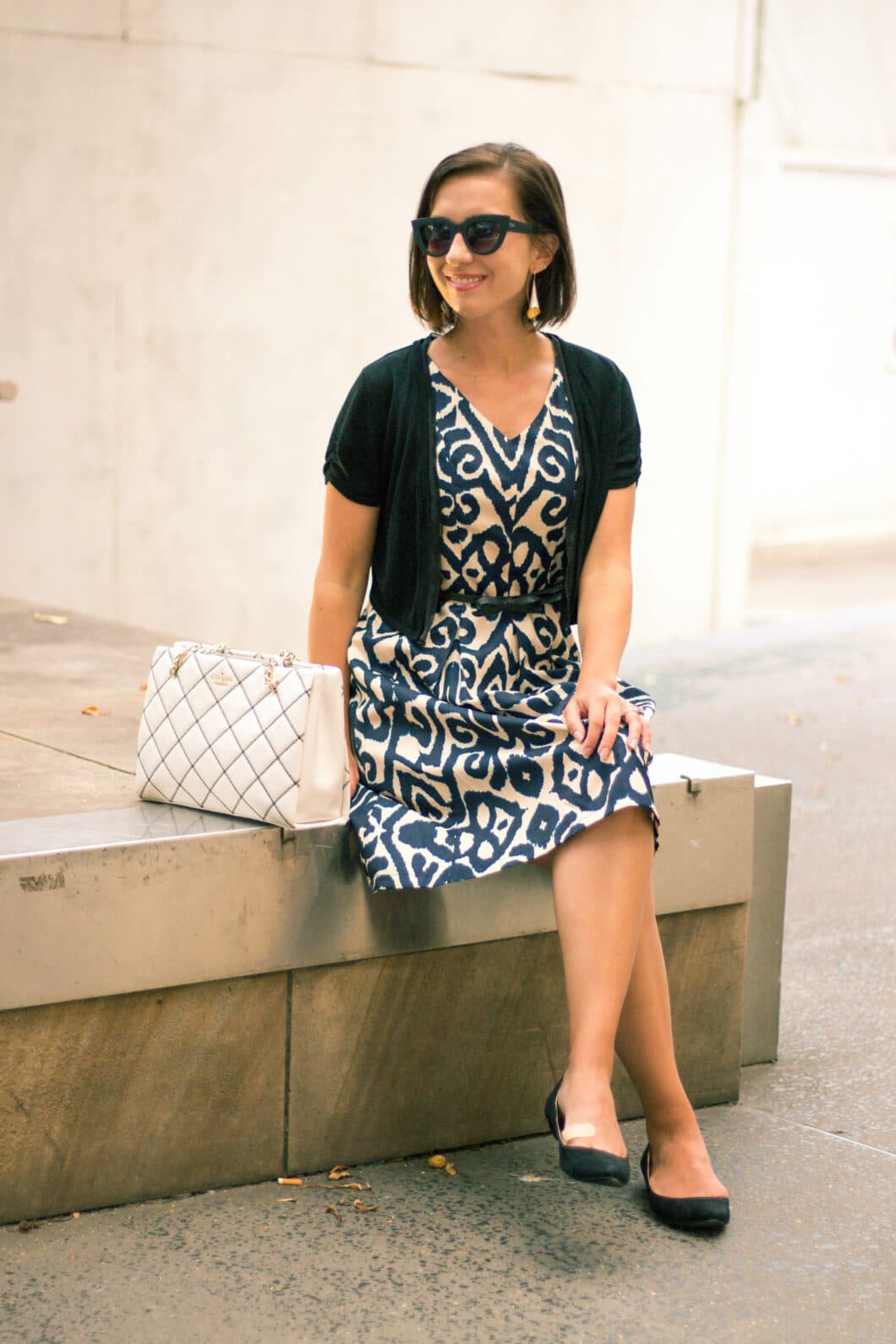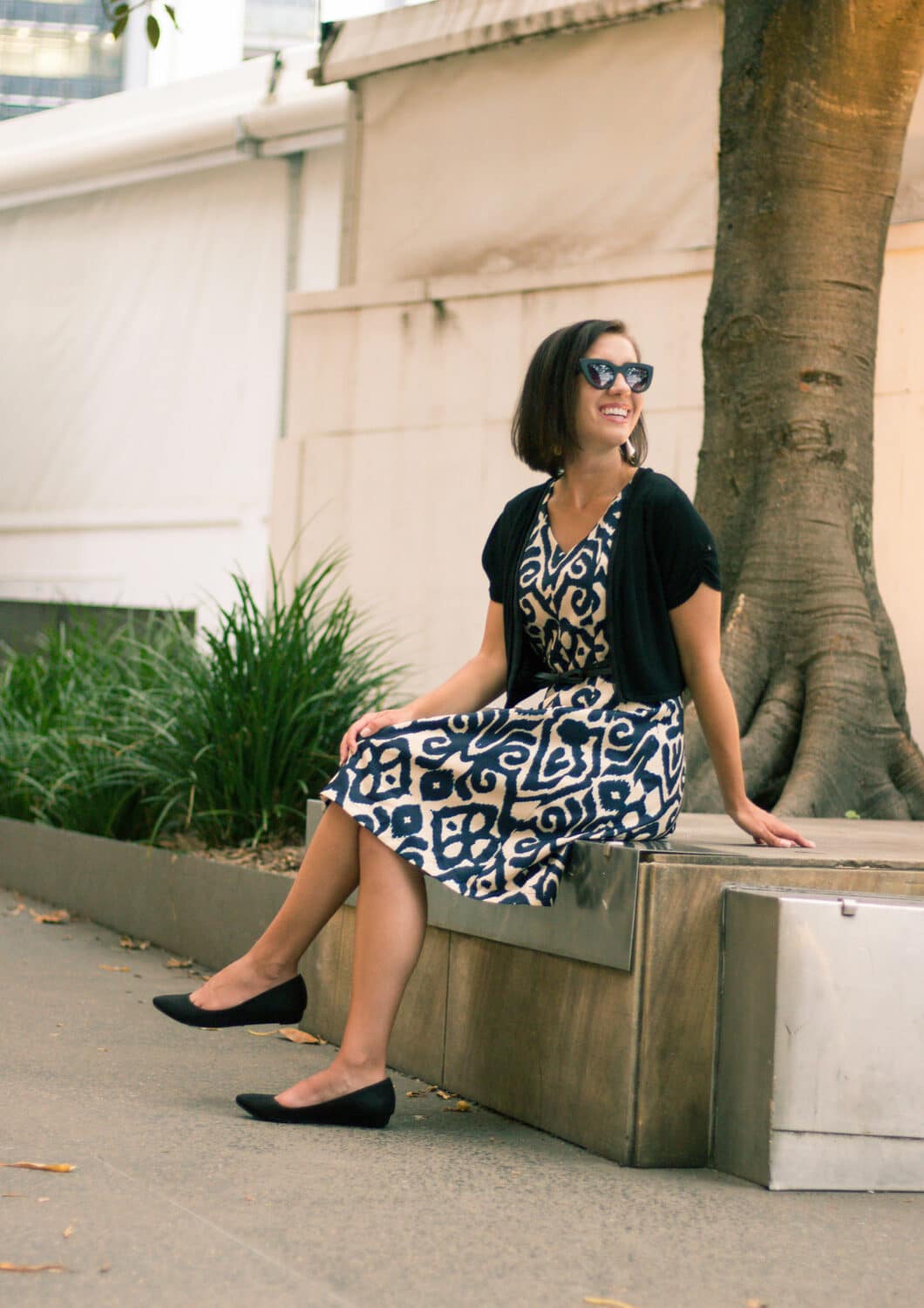 My venture into form-fitting dresses & tight, leather jackets was a fun little run…but, it's nice to get back to a very "me" type of outfit. I love to experiment with different looks and push the boundaries, but I also have days where I just don't want to think about it too hard.
And on such a day, I grab a cute fit and flare dress, a cardigan, sunnies & a pair of wedges (or flats). This particular dress is my most worn dress of 2017 at the moment. Haha. The lovely folks over at Lilee Yamanto sent it to me, and I don't think I've taken it off since it arrived in the mail! I love a dress that holds a slightly poofy shape without a petticoat (although, I'm THIS close to finally pulling the trigger on one of those).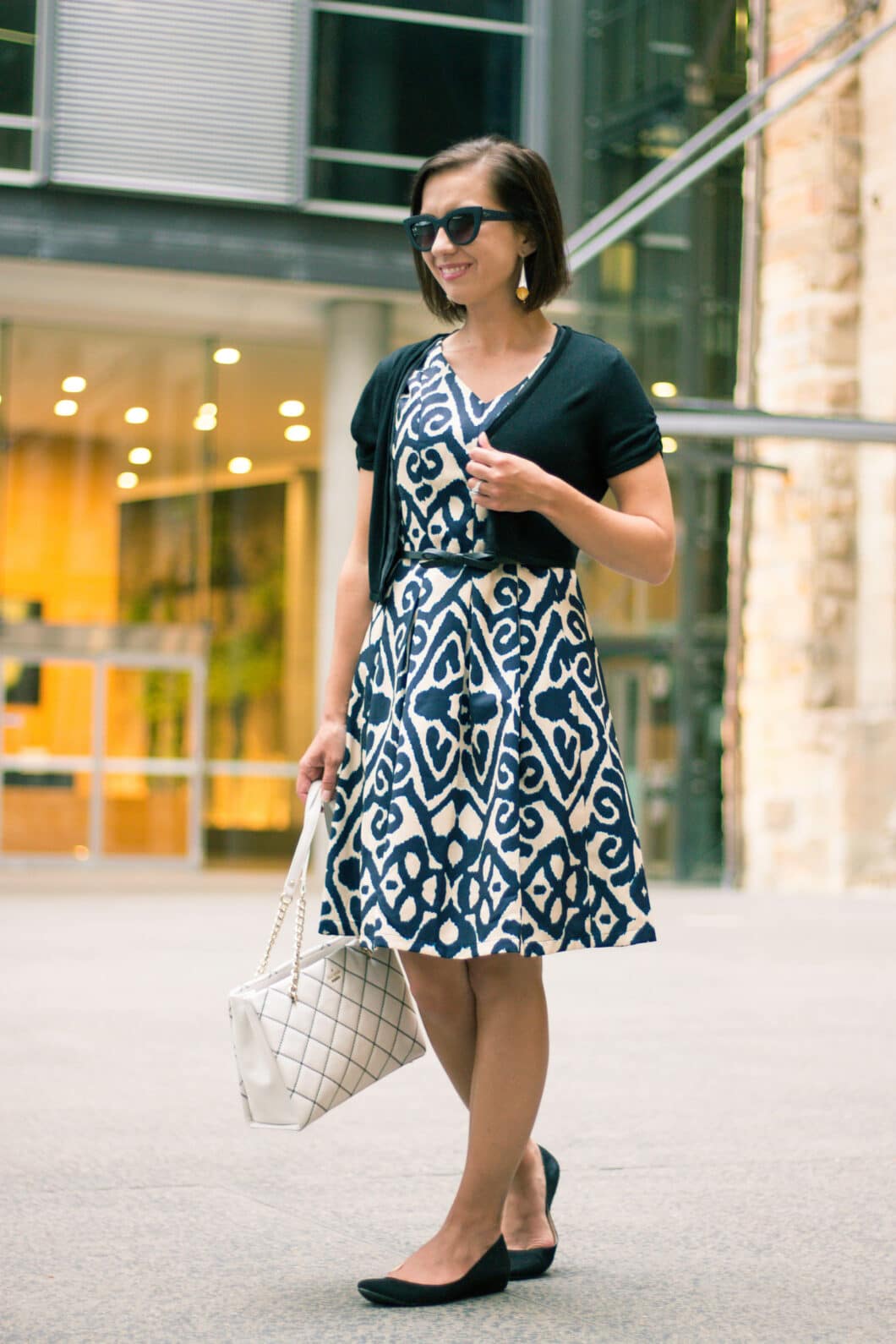 I also finally got around to investing in a new pair of wedges! It was a really exciting day for me, haha. I've been rocking the same pair of black wedges for about 4 years and they are starting to reach the end of their life. I love that my new wedges fit my wide feet so well and how versatile they are.
However, I made the mistake of not "breaking them in" the first day I wore them. And the first day I wore them I swear I walked a hundred miles, so it wasn't a great idea… let's just say. These shoes really needed to be broken in before walking all of Sydney! If you happened to notice a bandaid on my foot in some photos, that was from a nasty blister from the day before, haha. Whoops! But after that, my new wedges and I have been getting along just fine!
What's kind of outfit is a very "you" outfit? Let me know in the comments!
Where to find it:
Dress: c/o* Lilee Yamanto (Located in Brisbane, Australia. (Similar options here)
Wedges: Chinese Laundry
Sunnies: Quay (Similar here)
Earrings: Etsy
Bow Belt: Target (Similar here)
Purse: Kate Spade (similar)
*c/o = courtesy of, meaning the company gave me the product to be used on my blog, and I did not pay for it. All opinions are my own, and I am not being compensated for a positive review.