In the midst of all the moving from Tokyo to Sydney craziness, I also was in Chicago for a weekend! Chicago is one of those places that I have never actually visited just for the sake of visiting (except for a family trip a million years ago when I was in my early teens). There has always been something, whether it was a conference, a marathon, an interview, etc. it's always been some sort of event that brought me to this beautiful city, but only for a limited amount of time, and always leaving me feeling as though I never fully experienced it.
And such was the case this time. We were only in Chicago for a couple days for a conference for my husband's company. But this trip did give me a bit more time to just wander and take Chicago in. I was also lucky because my brother had just gotten a job in Chicago and was able to meet me after work one day to go walk around and grab dinner.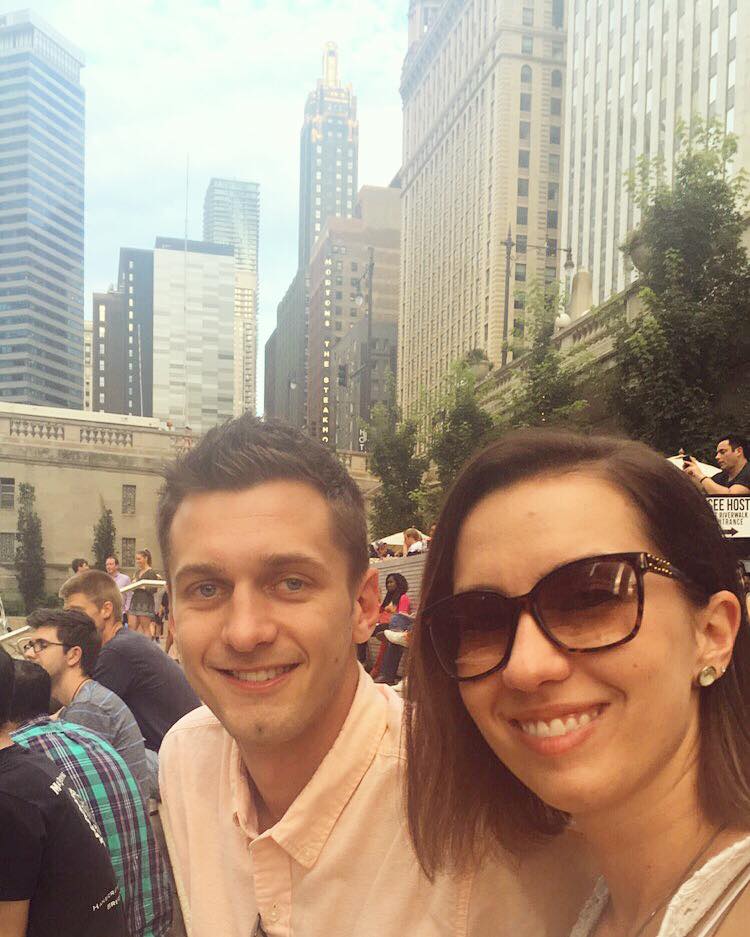 So, I was able to take in many of the iconic sights..and even snuck in a Chicago Architecture Boat Tour before dinner one night. And I also visited Garfield Park Conservatory with some of the other spouses who were in town for the conference too! It was a really lovely time! I'll break this post up into a few bite-size photo galleries, with a brief description of each place/thing featured…if anyone else is interested in trying to cram as much of Chicago as they can into one weekend!
Chicago Architecture Boat Tour
Like I said, I've been to Chicago quite a few times…but this was my first time doing an architecture tour of the city. (Thanks to one of the other spouses at the conference urging me to try it out!) I was so glad I did it! It was such a lovely way to take in the city and learn all kinds of interesting facts about the buildings in Chicago…and even how Chicago got its name and nickname! Do you know what Chicago means? Or why it's called The Windy City? I'll tell you at the end of the post! 🙂
Click here for more info on the Chicago Architecture Boat Tour I did. (Booking in advance or buying at the ticket counter are the same price.) Click here for the option to go by speedboat!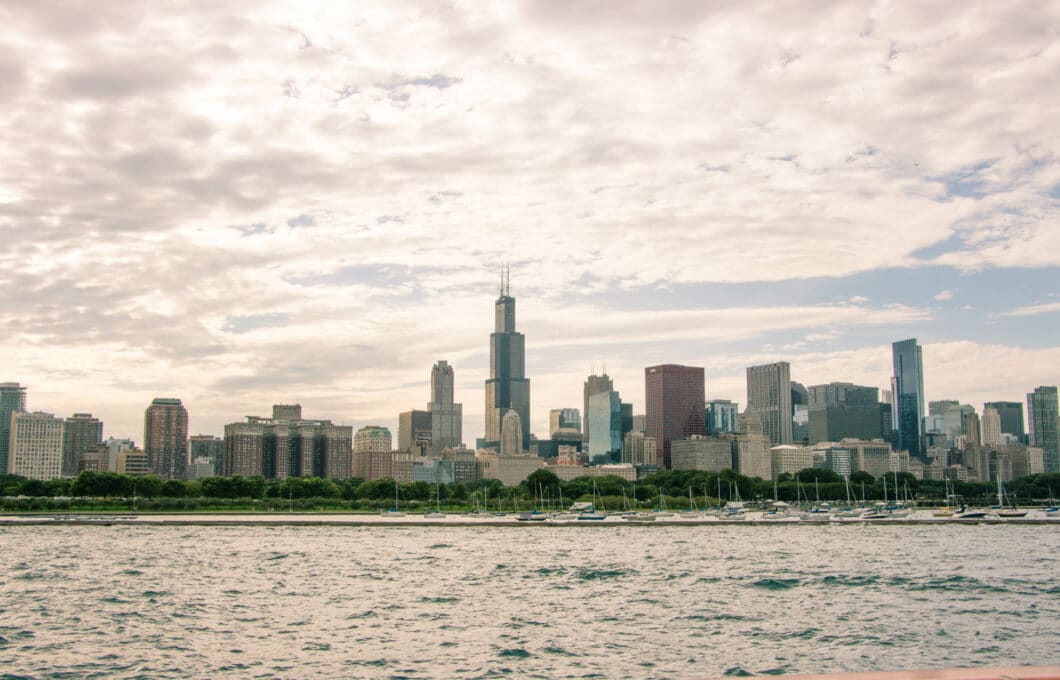 Click on the photos above to make them full-sized and to read the descriptions. Most have a fun little story to go with them! (Such as why the lighthouse is now automated instead of manned.)
Garfield Park Conservatory
Garfield Park Conservatory is one of the largest conservatories in the nation! There are thousands of plant species on display. It was a really lovely way to spend a morning. I really loved their water lily pond, and their "Urban Roots" garden project was really neat! It was how you can make the most of the limited space in a city and grow your own garden. They even let us sample some of the plants…which ranged from different types of spinach to a natural sweetener that tasted a bit like cilantro. It was a lot of fun!
Click here for more information on Garfield Park Conservatory.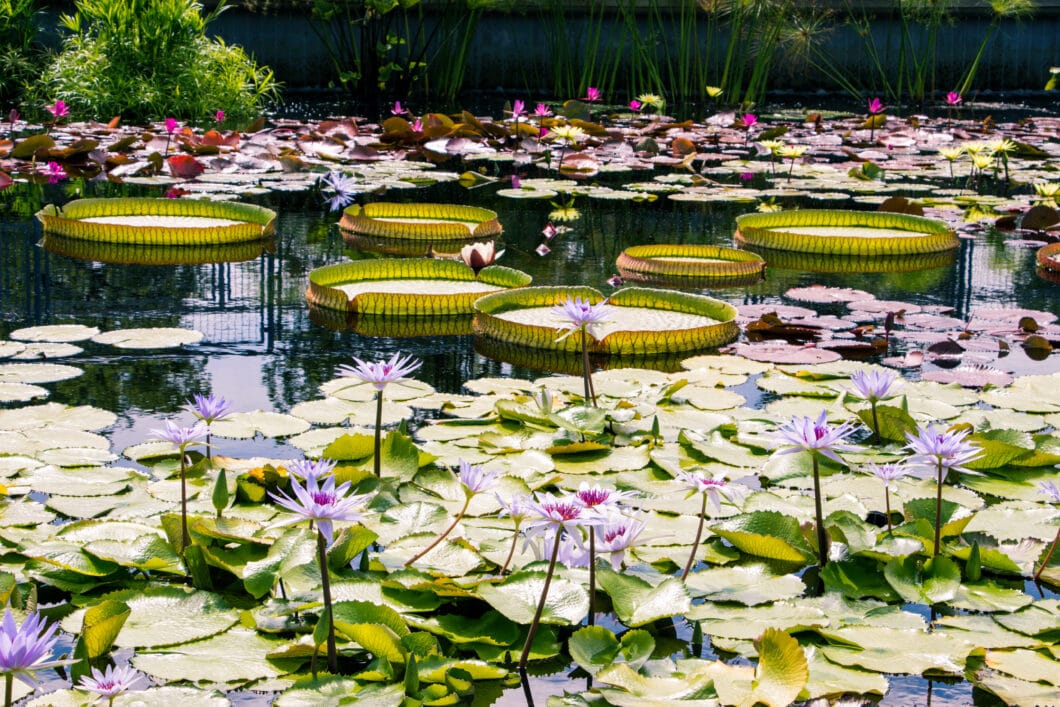 Millennium Park
What's a trip to Chicago without going to Millennium Park and seeing The Bean a.k.a Cloud Gate? Actually, "The Bean's" name is Cloud Gate…everyone just calls it The Bean, because well, it looks like a bean. For those who haven't been, it reflects the city's skyline in it..and makes for some very fun photos.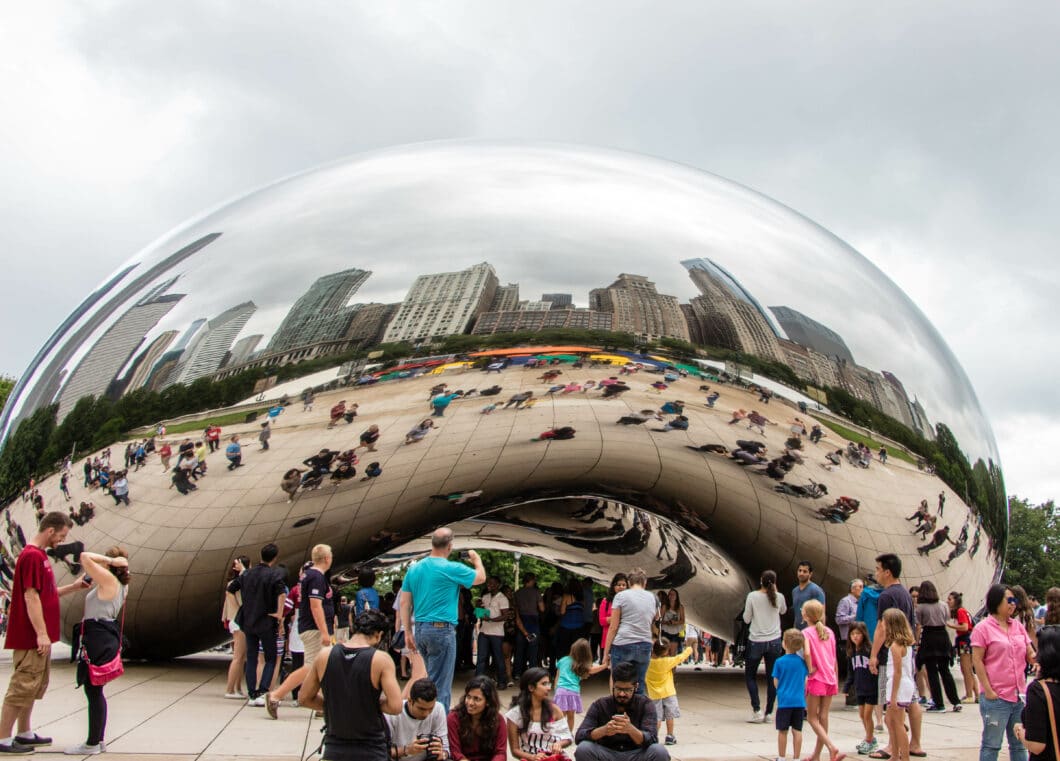 Bonus Views
We were fortunate enough to stay in the "Chicago Marriott Downtown Magnificent Mile" for the conference…and it offered some wonderful views of the city! If you get a chance to stay here – definitely do it! Out of all the hotels I've stayed at in downtown Chicago, this one had the nicest views. (Not that I've stayed at all the hotels, though!)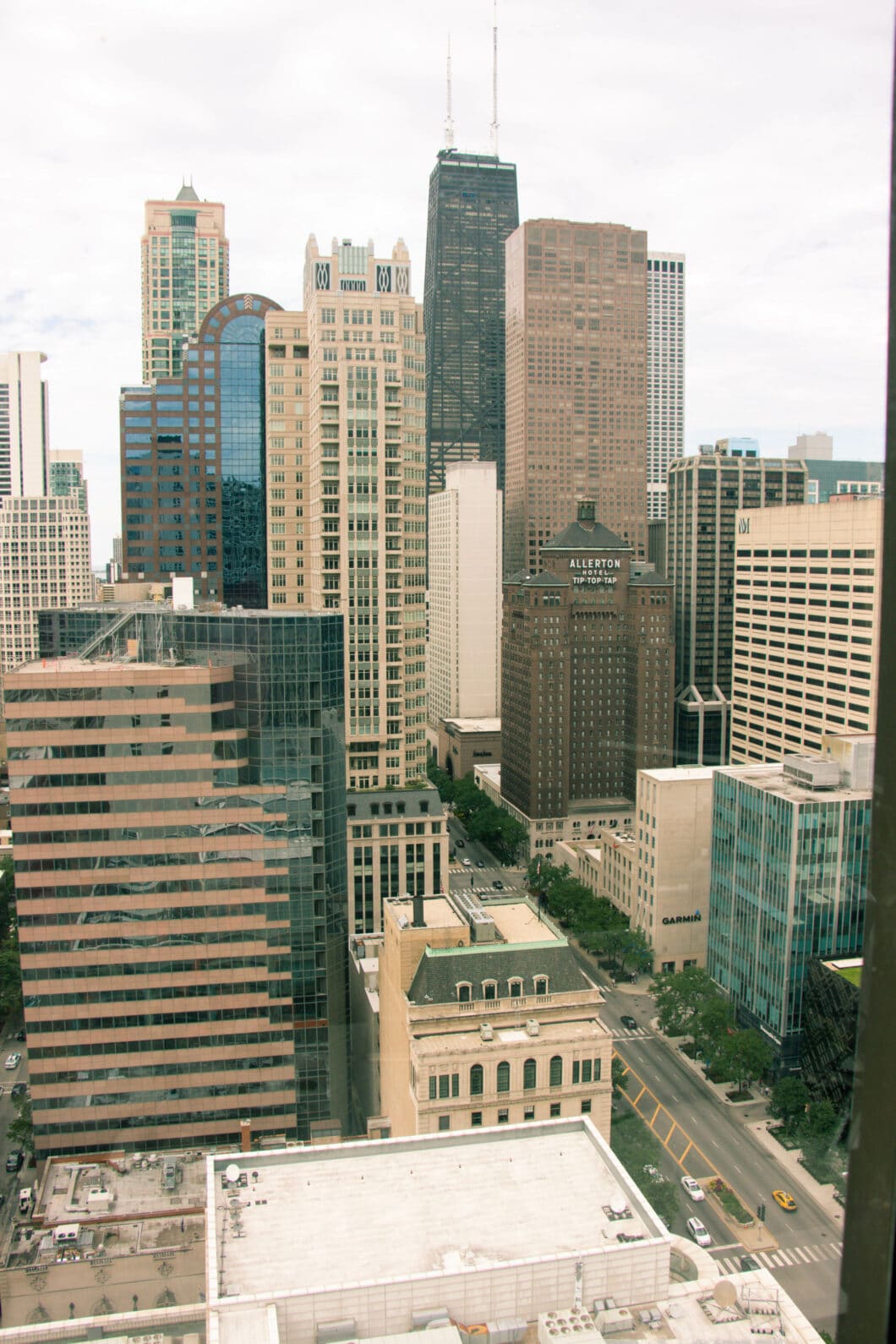 Chicago-style hot dog!
You have to get a Chicago-style hot dog when you're in Chicago. It's a requirement. I don't even like hot dogs, but I eat a Chicago dog everytime I go! It's an all-beef frankfurter on a poppy seed bun and it's topped with yellow mustard, chopped white onions, bright green sweet pickle relish, a dill pickle spear, tomato slices or wedges, pickled sport peppers and a dash of celery salt. Boom!
Also, it's worth noting that going to the top of Willis Tower, visiting The Shedd Aquarium, the Field Museum, Navy Pier, etc. are all good things to do as well! I had done those all on previous trips and was satisfied with seeing them from a distance on my boat tour this time.:)
So, why is Chicago named "The Windy City?" Apparently, it's not because it's windy, it's said to be because its residents and politicians were "windbags" back in the day. This all started back in 1890 when Chicago was competing with New York to hold the World's Fair and New York Sun newspaper editor Charles Dana wrote a big piece on why everyone should ignore the "nonsensical claims of the windy city." And the name stuck…but Chicago got to hold the World's Fair anyway. Some say this is a myth, but many do agree that is has something to do with its residents being "boastful" way back when, even if it wasn't from a New York Sun newspaper article.
And what does Chicago mean? Chicago is derived from the local Indian word chicagoua for the native onion plant that grew all over the area. So, it basically means onion field. There you have it!
Who else has been to Chicago? And what's been your favorite thing to do while you were there? Let me know in the comments!