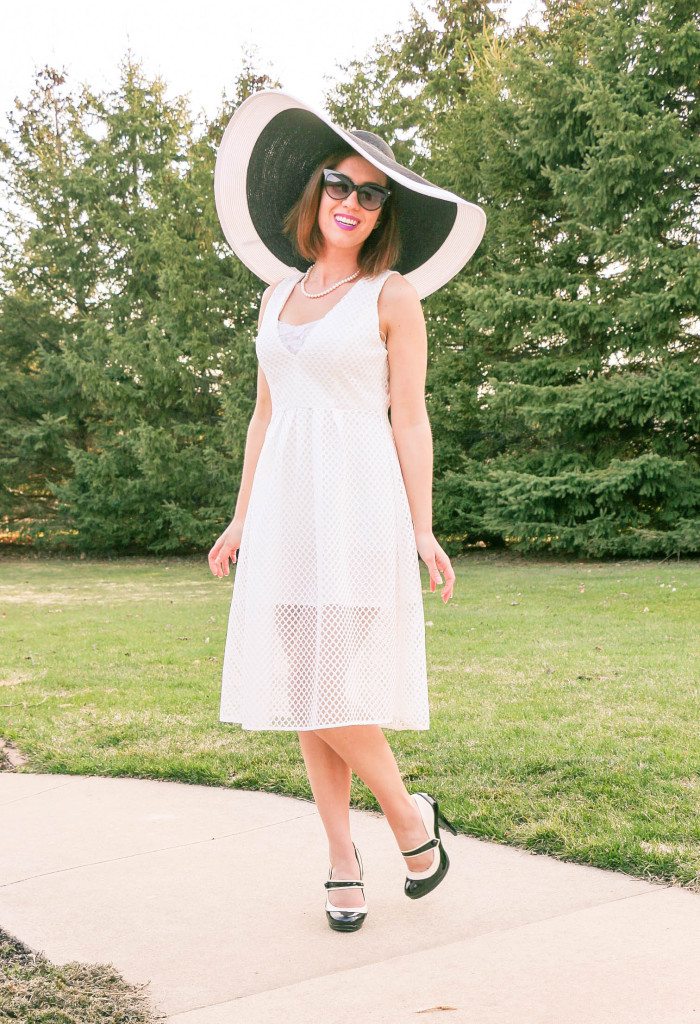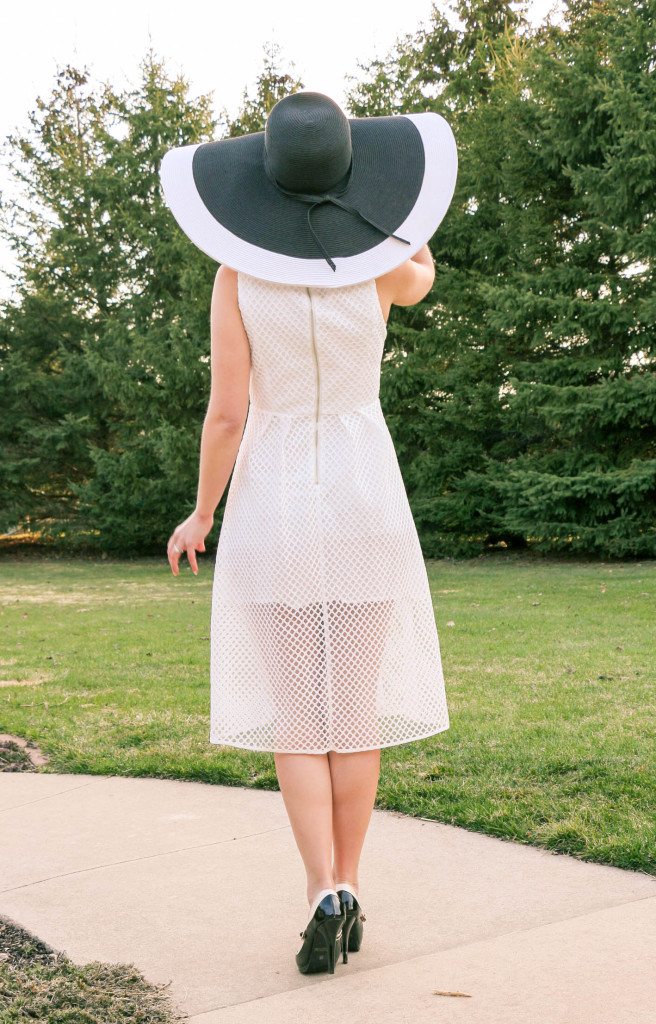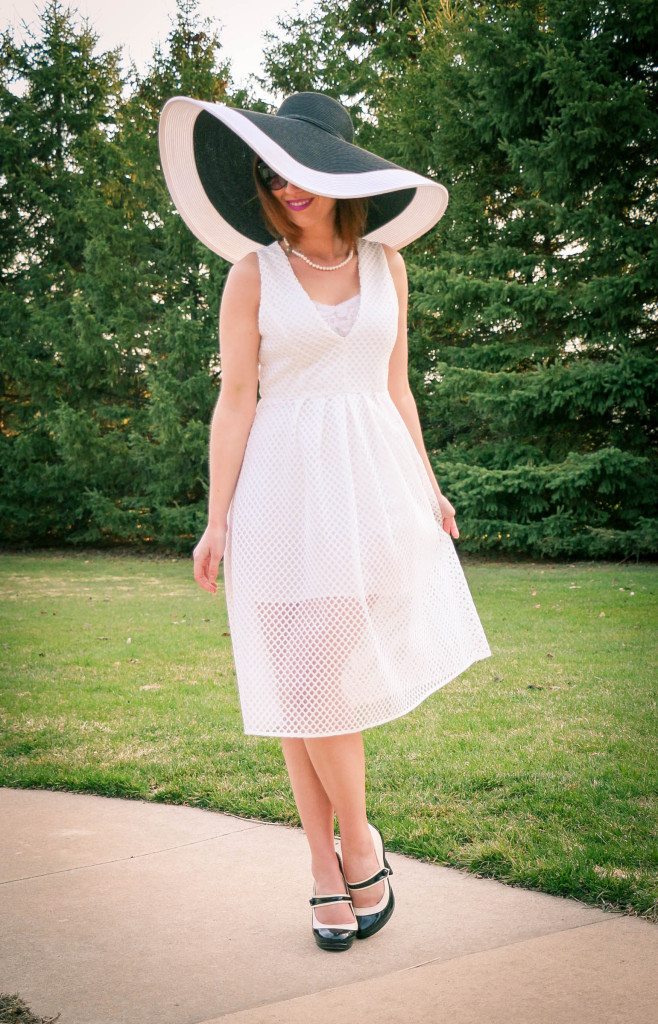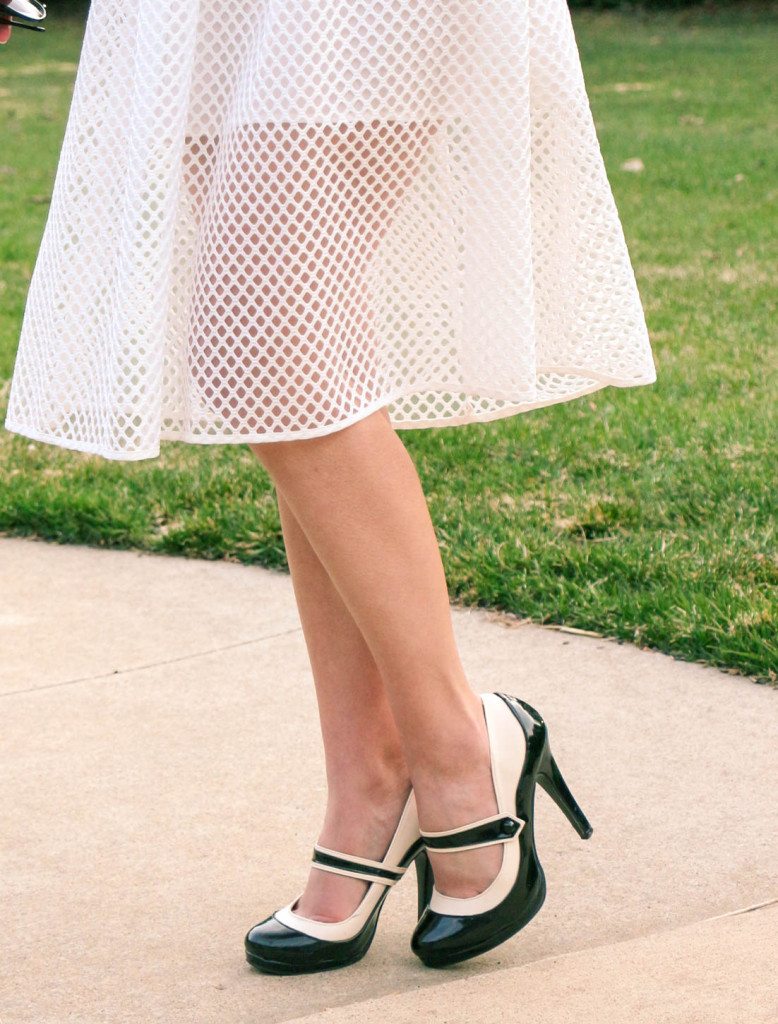 After a snowstorm and a whole bunch of rain, it was finally warm enough to wear a sleeveless dress and my great big sun hat! I was able to sit outdoors and sip drinks on a patio once again.
Ha! April Fools! While it was warmer than usual (maybe even hit 50 degrees that day), it was still not even close to warm enough for this outfit. The weather here has been absolutely miserable. And sadly, the big hat was just for the photos (I wasn't outside long enough to actually need it), but I do wear this hat when it's warm enough to be outdoors for more than 10 minutes at a time (click here & here for proof). I ended up swapping out the hat for a warm cardigan instead.
But back to my lame "April Fools" for a second. I absolutely hate this day to be honest. I am such a horrible liar, and I get anxious at the thought of even a really tiny fib. I'll be avoiding social media and human contact in general until this day is over, haha.
My dress I am wearing in these photos is from the lovely Lilee Fashion! I've featured this store in several posts in the past and absolutely love my dresses from them. This dress was an effort to push me a bit out of my usual comfort zone. While it is a silhouette that I tend to gravitate to, the mesh fabric, low cut top and all white color are not the norm for me. The mesh outer layer gives it a slightly casual vibe, but the see-throughness of it and the low cut top make it a bit sexy. I couldn't bring myself to get completely out of my comfort zone, though, and I did put a cami underneath the dress. I'm all for going out of the comfort zone, but low cut tops are just not something I find myself leaving the house in.
And the little white dress was all the rage last summer, and I swore I could not get behind that trend. I'm not sure if it's in style this year or not, but I don't mind the all-whiteness of this dress. The possibilities are endless for accessories then when you have a blank canvas (crazy accessories – my favorite)! I think I never liked the white dress trend because the majority of dresses brought to mind images of wedding dresses, which is not the case with this one. I didn't even have a traditional white dress when I was married. I actually still wear my wedding dress for events, haha. I'll have to do an outfit post with it sometime. 😉
What are your thoughts on all white dresses? And do you love April Fools or get sweaty at the thought of fibbing, like me? Haha. Let me know in the comments!
Where to find it:
Dress: c/o* Lilee Fashion (This is their Facebook page. Just comment on the dress you want and the owner is super helpful in finding you the correct size, etc.) Chicwish also has some great options!
Hat: Unique Vintage
Heels: Old (Similar here)
Cami: Maurices
Sunglasses: c/o* Polette
Lip Stick: Stila Stay All Day in Como
Shop similar options here:

*c/o = courtesy of, meaning the company gave me the product to be used on my blog, and I did not pay for it. All opinions are my own, and I am not being compensated for a positive review.