Blending in (While in Tokyo)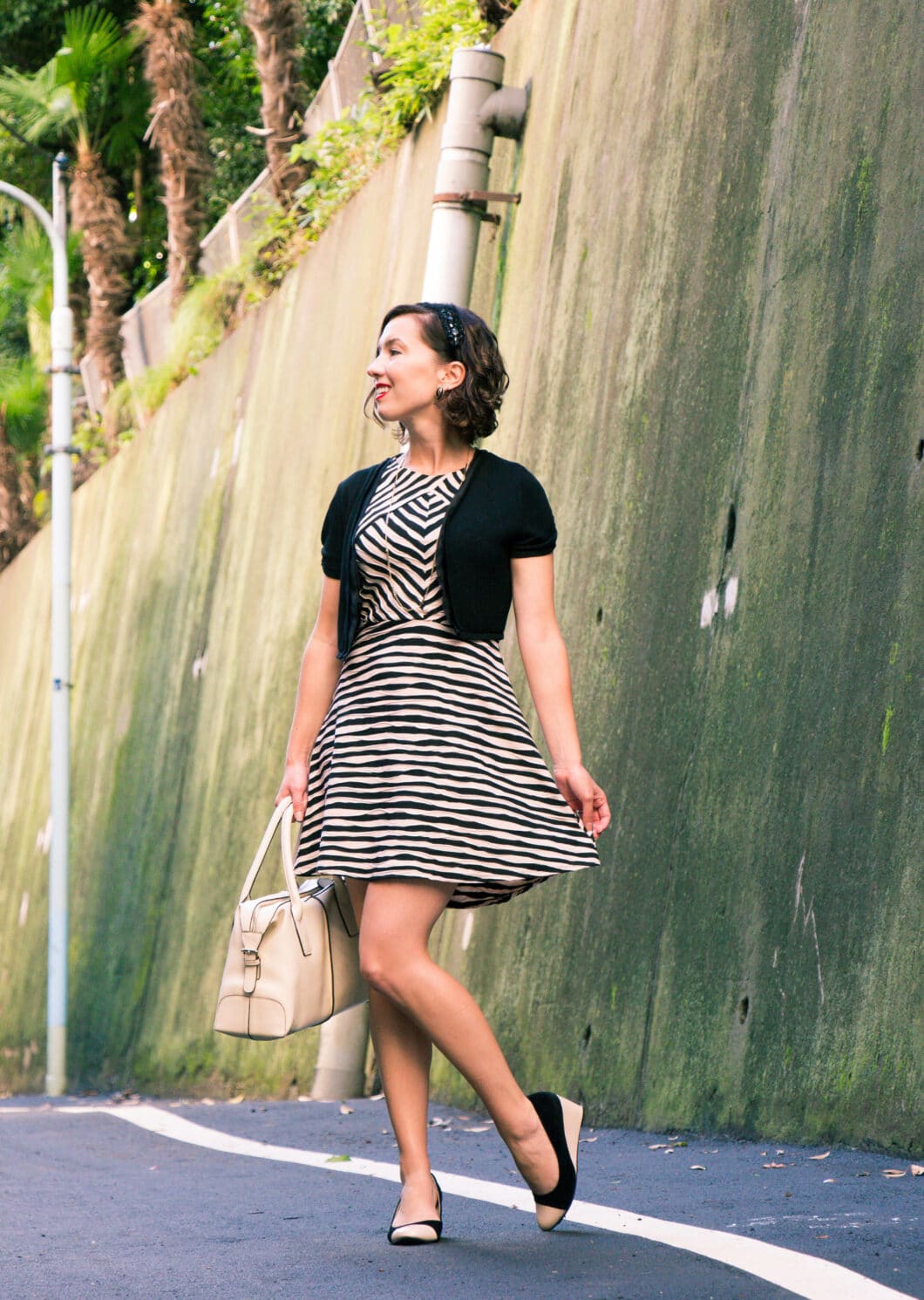 I don't usually mind standing out in a crowd when it comes to my style choices. Actually, I don't usually care one bit. But there are a few times that I've found myself wanting to blend in. One of these times was when we first arrived in Tokyo. Not knowing the language or customs all that well, I already felt a bit out of place and out of sorts when I first arrived and wearing my bright colors and novelty prints really made me stand out. So, in the beginning, I found myself reaching for this outfit…so much so that my husband suggested I try out a different outfit, haha. (Especially since I had packed more than enough outfits, haha!)
Many of the ladies in Tokyo seem to wear neutrals and very classy attire. I didn't realize how few summer outfits I owned that were actually neutral-colored until I arrived in Tokyo! And this one is actually really comfortable to wear in the sweltering heat of summer, but can easily be transitioned into cooler temps. Perfect, in my opinion!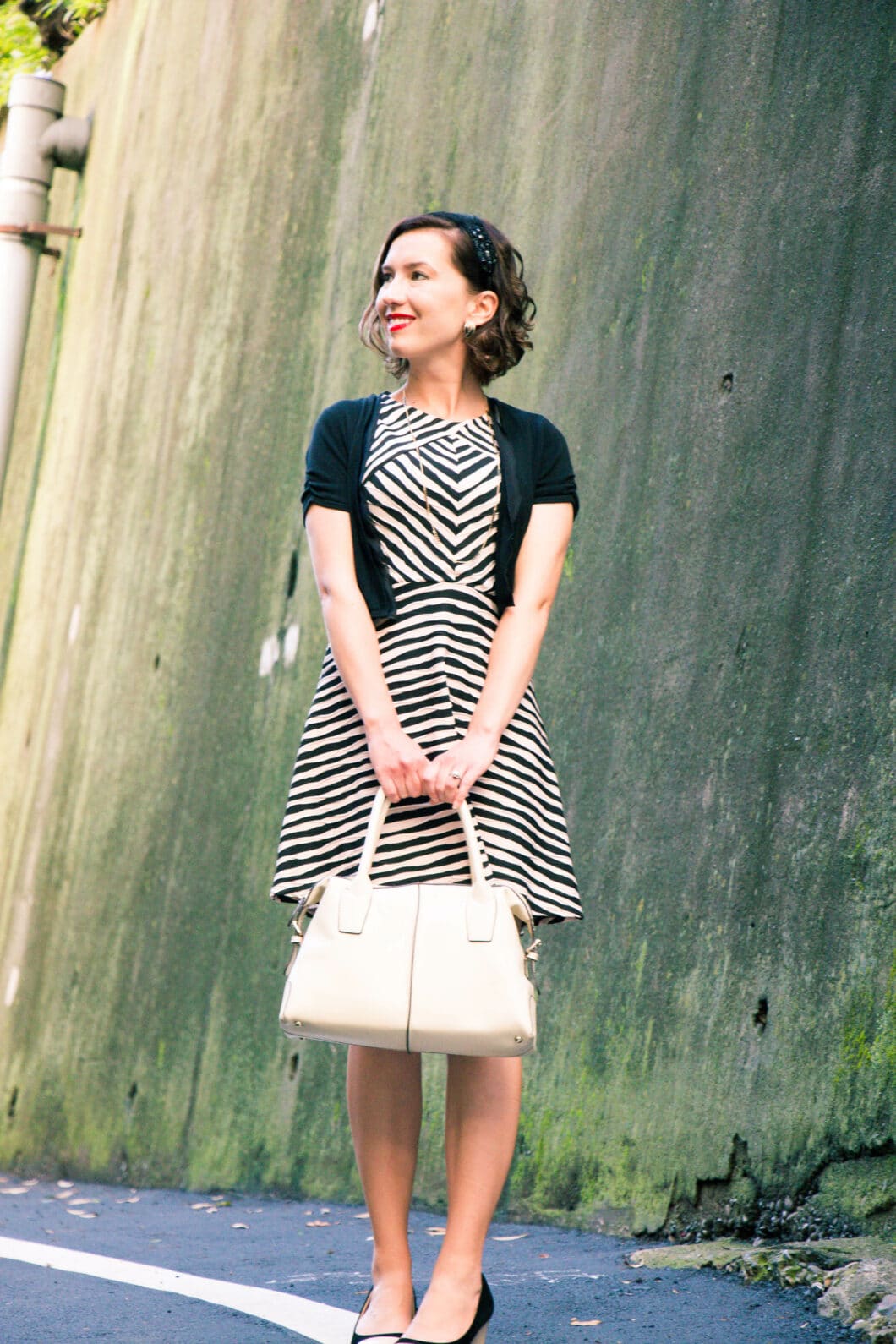 And with all the walking I had to do in Tokyo, wedges became my new favorite "dressy" shoe of choice. I can put some serious miles on a pair of wedges and not have any issues. (The same cannot be said for my heels, though!)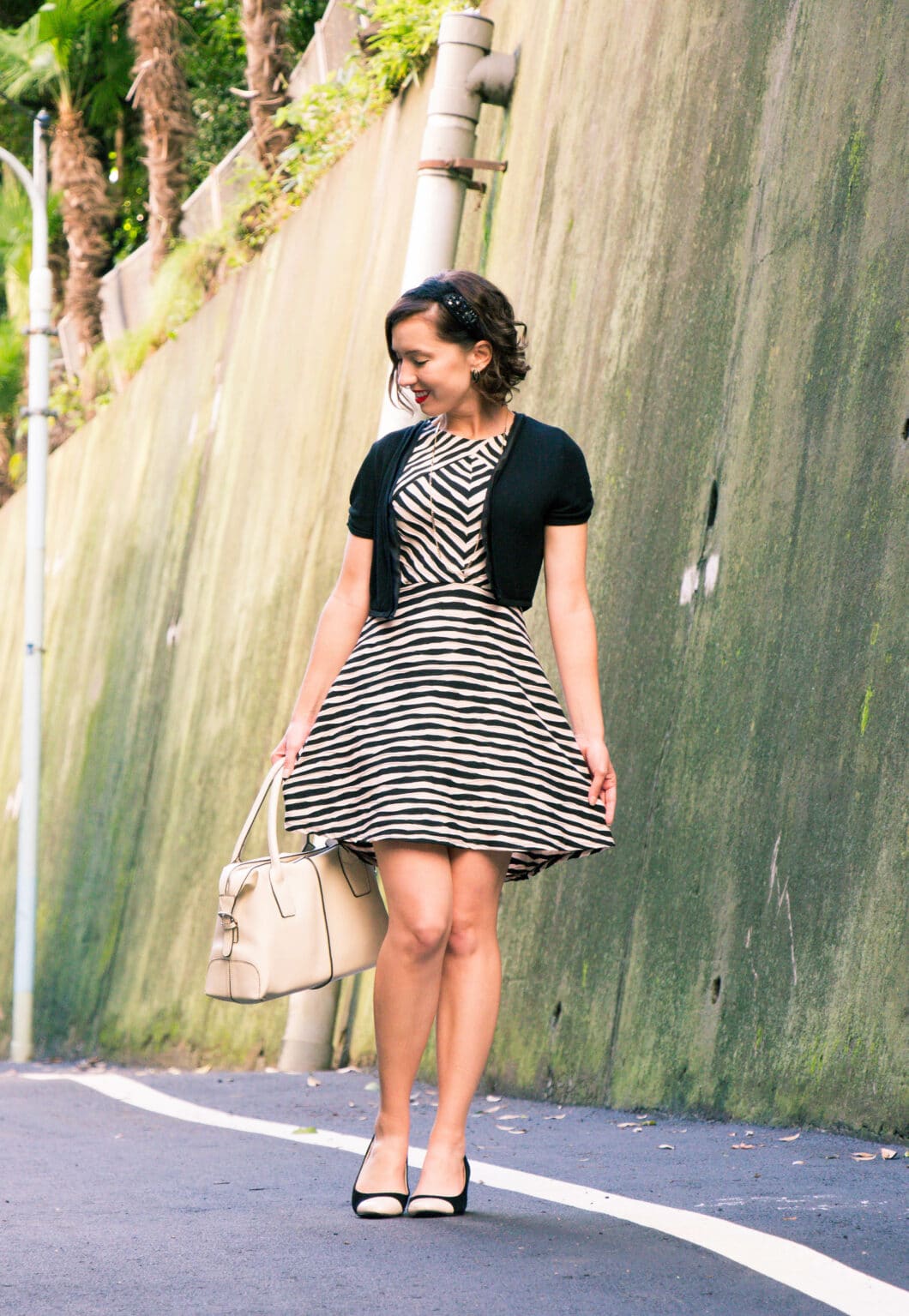 I did get over wanting to blend in quickly enough (if you've seen my outfit posts throughout the summer, you know I certainly wasn't "blending in" too often, haha). But I do still love this outfit because it is very comfortable and appropriate for a wide variety of functions. And gosh, I really need more wedges in my wardrobe!
If anyone has any suggestions on where to find more comfy wedges let me know in the comments! And has there ever been a time you found yourself wanting to blend in with your style choices? Let me know in the comments, too!
Where to find it:
Dress: Target (Not currently available. Similar here, here & here)
Wedges: Old (Similar here.)
Necklace: c/o* Rocksbox
Headband: Old (Similar here.)
Purse: c/o* ifchic (Similar here.)
Cardigan: Old (Similar here.)
*c/o = courtesy of, meaning the company gave me the product to be used on my blog, and I did not pay for it. All opinions are my own, and I am not being compensated for a positive review.