Trying an Asymmetrical Tunic From Stylewe
I hope everyone back in the US had a wonderful Thanksgiving! We were rather lazy about our Thanksgiving here. My husband and I ended up getting risotto and wine with our friends and watching the fireworks on Darling Harbour…I really didn't have any desire to make a turkey for two people. (And honestly, I didn't even see turkey as an option in my favorite grocery store – an even better excuse! Haha.)
The weather in Sydney was nowhere near as chilly as it is back home. (Seriously, my mom was sending me photos of snow!) However, it was cold enough I was able to get away with wearing pants… and I made sure to take full advantage of that! I've had a few outfits I've been dying to wear, but it's been just a bit too warm for pants. And this is one of the outfits I wanted to wear ASAP!
My Tunic
The top is another great find from Stylewe. It's actually a silk blend, so it's really comfy and soft. The quality of the clothing from Stylewe is fantastic for their prices. I also love the unique print and cut of this tunic!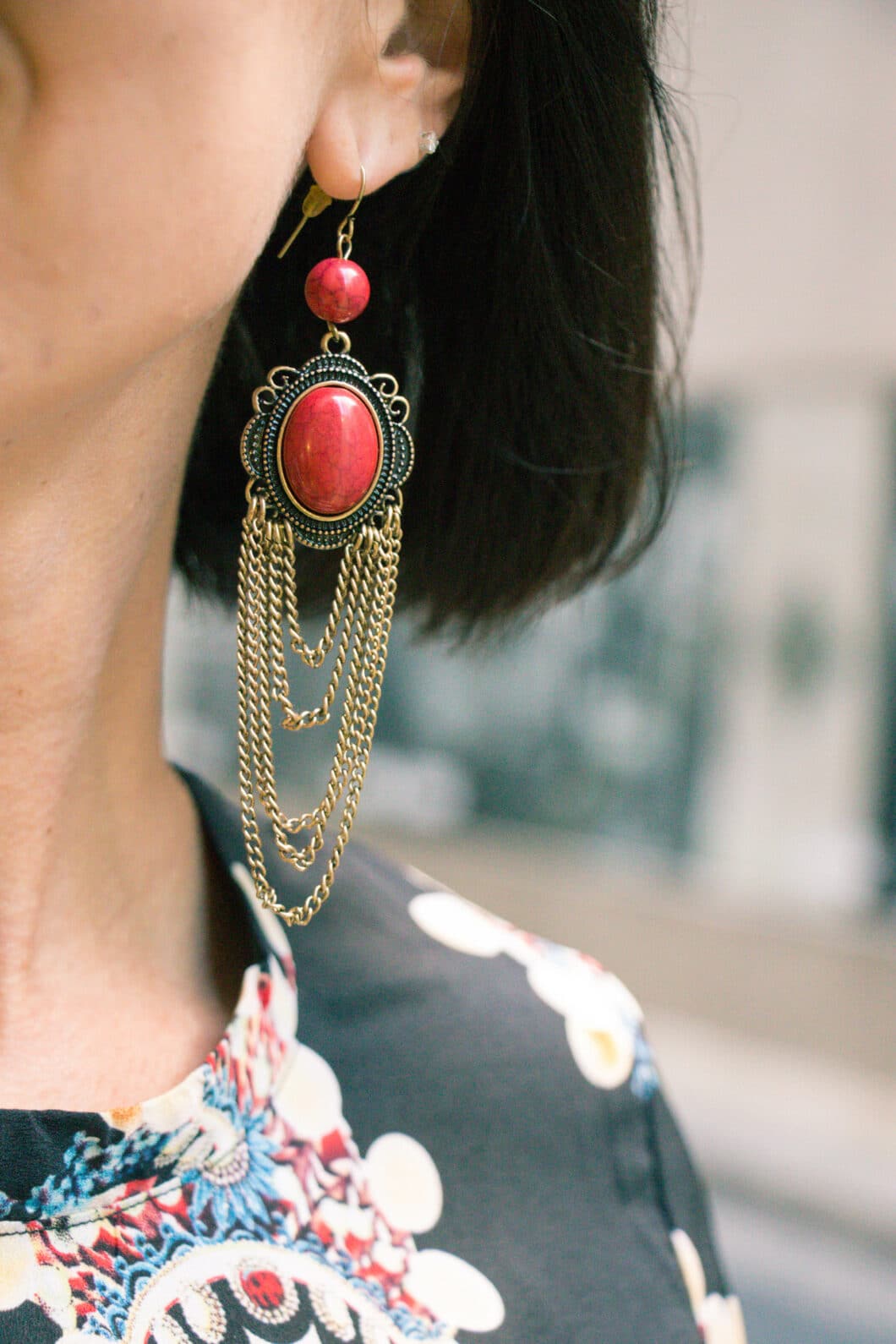 My Earrings
My mom had given me these earrings the last time I was home as she never wore them anymore. I'm not sure exactly where she found them, but I've linked to some similar ones below. I always love a fun pair of statement earrings!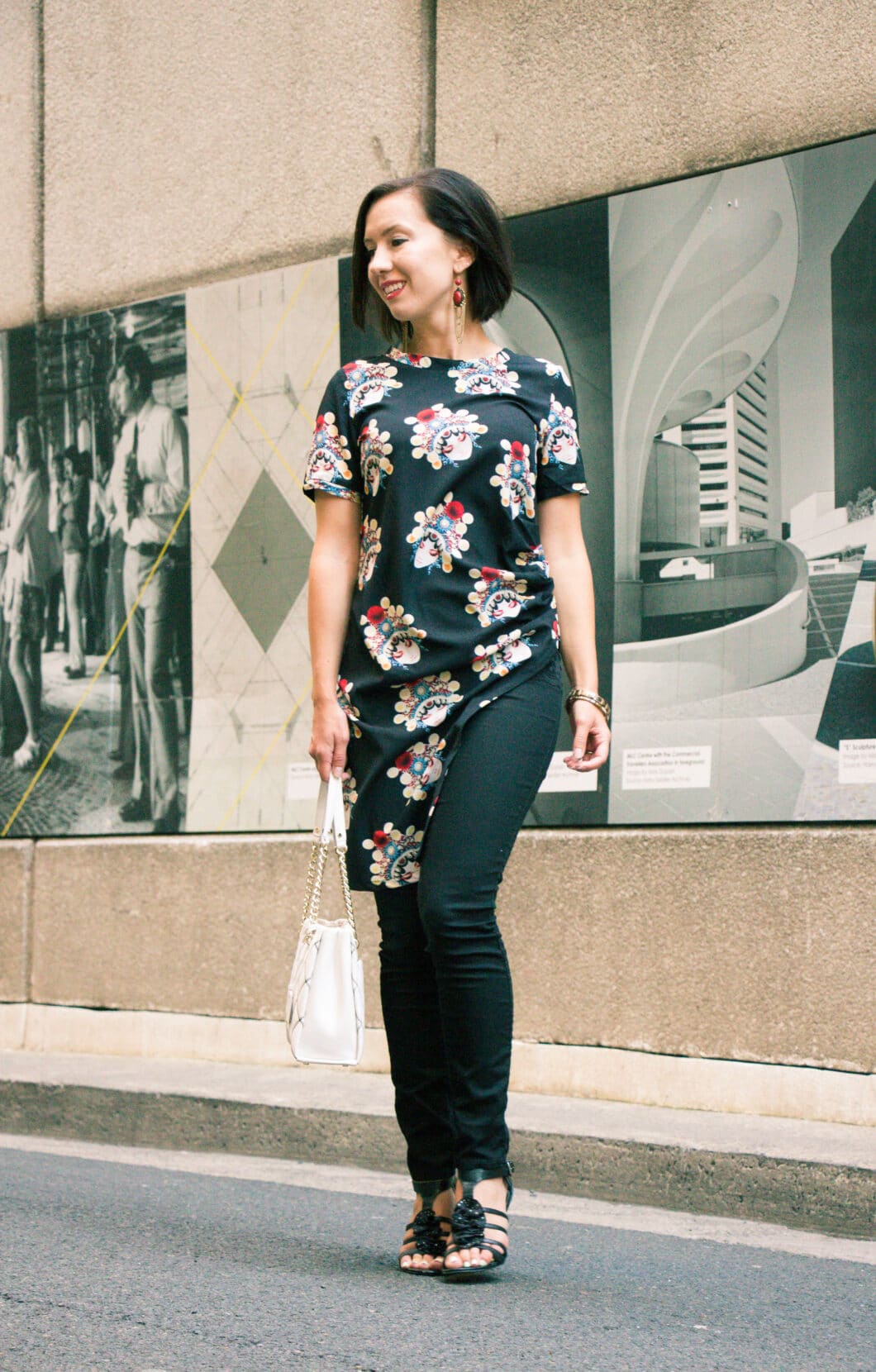 My Pants
These pants from H&M would have been the perfect pants if I were eating Thanksgiving with my family (which means eating so much I nearly die, haha). They have an ELASTIC WAIST and NO buttons! I love them! They're basically leggings, but they're as thick as jeans. Jeggings or treggings..(whatever those are) maybe? They're basically just inviting you to eat as much as you possibly can, haha. I'll be wearing these for the bazillion Christmas dinners/lunches I'll be going to back home for sure! Haha. (I bought them in-store a couple weeks ago but couldn't find the exact pair online to link to – sorry.)
How was everyone else's Thanksgiving? Are you doing any Cyber Monday Shopping today? (I've linked to a couple sales below & you can also see more in this post.) Let me know in the comments!
*On a side note, my very first beer review has been published on "A Blonde & a Brew!" Click here to see it!
Where to find it:
Tunic: c/o* Stylewe (Similar options here.)
Pants: H&M (Similar)
Purse: Kate Spade
Heels: Old (Similar here)
Earrings: Gift from my Mom (Similar here & here)
*c/o = courtesy of, meaning the company gave me the product to be used on my blog, and I did not pay for it. All opinions are my own, and I am not being compensated for a positive review.