A Subtle Halloween Outfit
Wanting to dress up for Halloween, but still want to look professional? This outfit is my take on a subtle Halloween look, that will still work for everyday.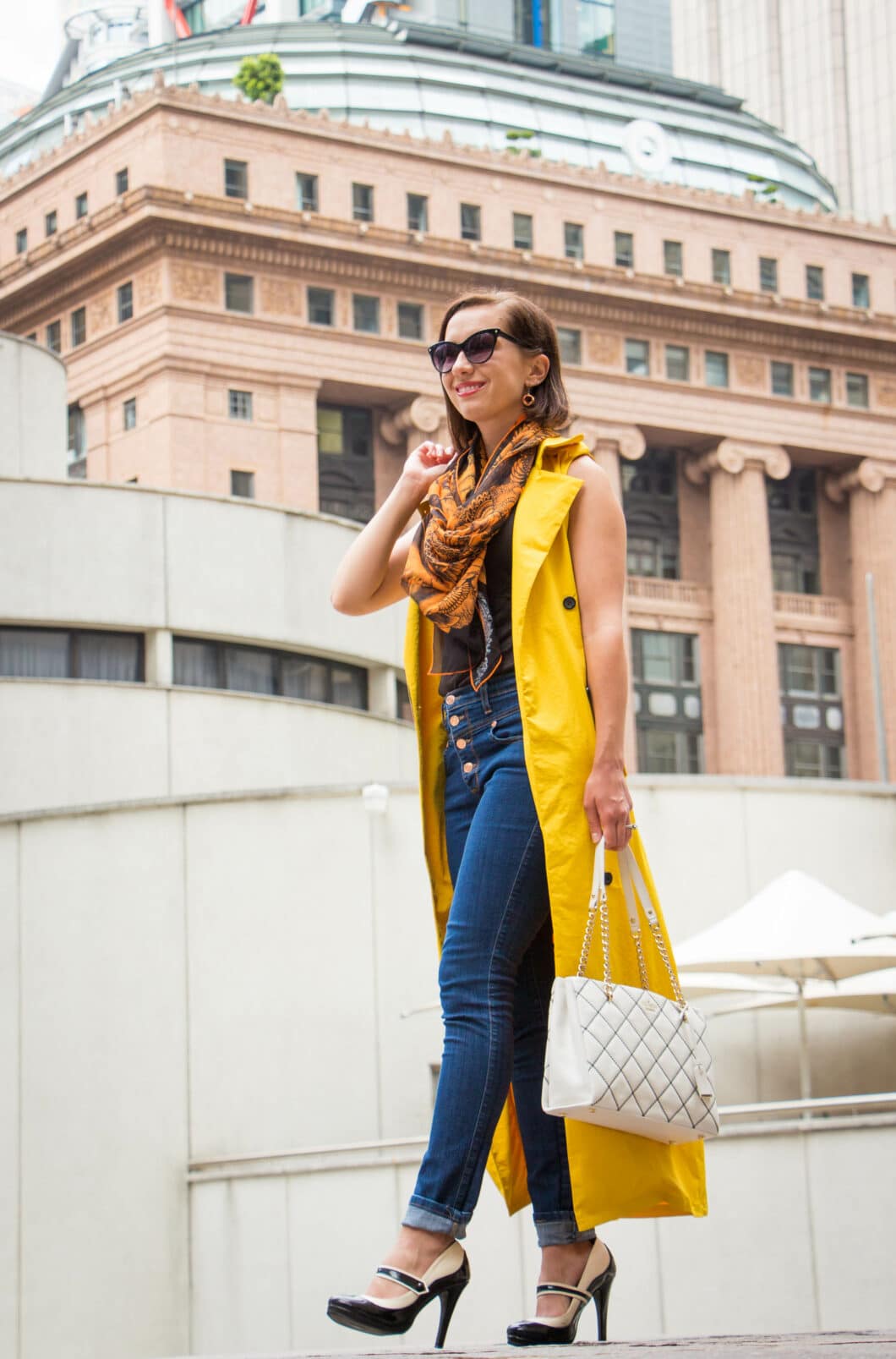 Happy Halloween! I hope everyone had a wonderful time celebrating this weekend/has a wonderful time celebrating today. As you may have noticed, I didn't get a costume this year. Halloween is really not a big deal here in Sydney. So, I decided to save my pennies for another day.
Our Halloween celebrations this year included getting a couple drinks and tacos with friends this weekend and also stuffing our faces with some yummy treats for Diwali. (Thanks to my husband's coworkers for those!) We also went to Bronte & Bondi Beach to look at some cool sculptures and watch the surfers. A bit different of a Halloween than years past, but still a lovely weekend in my opinion.
I did, however, wear an orange and black scarf when we went out! Does that count as being a festive Halloween outfit? Haha. (I think this Halloween-themed scarf would be even better, too!)
I was fully prepared to answer (if anyone asked what I was…but they didn't) that I was channeling my inner Dr. Strange with this outfit too. The coat reminds me of the one he wears a bit..or maybe it's just because I really want to see the movie..but it didn't work out this weekend. So, I'll just sit over here wondering if it's as amazing as I imagined.
I think this coat was my attempt to satiate my desire to celebrate fall with trench coats and boots, haha. It's chilly enough that this coat doesn't make me overheat…but it is currently a bit too warm to wear an actual trench coat. So, sleeveless trench coat to the rescue! Also, this one does come with a belt..I just had it knotted up in the back because I didn't love the way it looked tied in the front. This coat runs really large, too! I'm usually a medium, but this coat is an extra small…and it fits fine. I can even button it up if I want…However, I do feel like I look like I'm in a straightjacket then. Haha. Maybe that would've been ok for Halloween, though? 😉
How was everyone else's' Halloween celebrations? What did you dress up as? Let me know in the comments! Oh, and if you are interested, you can see my Green Arrow costume from last year by clicking here.
Where to find it:
Coat: c/o* Makemechic (Similar options here.)
Jeans: ModCloth
Heels: Machi Footwear (Old. Similar here.)
Scarf: c/o* Demon TZ (Similar here)
Earrings: Made by Kazuko (Email me at [email protected] if interested in purchasing.)
Purse: Kate Spade (Similar here)
*c/o = courtesy of, meaning the company gave me the product to be used on my blog, and I did not pay for it. All opinions are my own, and I am not being compensated for a positive review.