Spending Halloween in NYC
Spending Halloween in NYC // Our experience at The Village Parade in Manhattan + costume ideas for New York City Halloween celebrations! (We're Green Arrow fans!)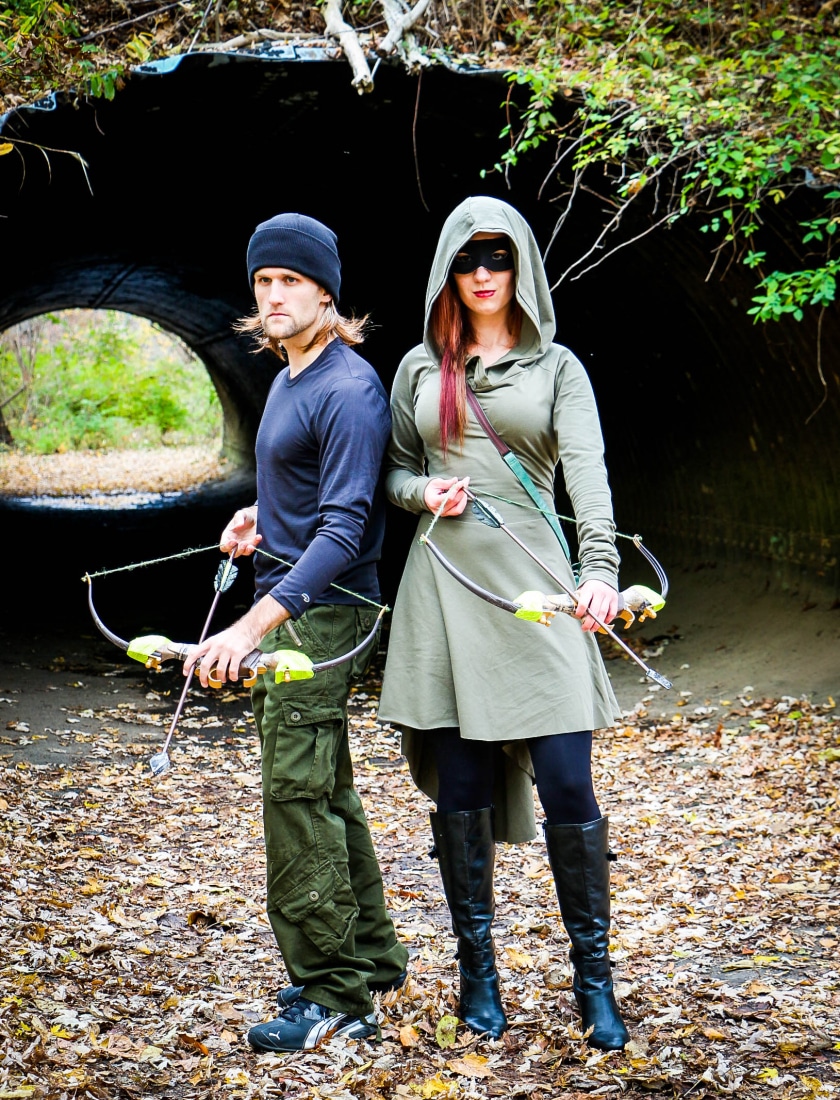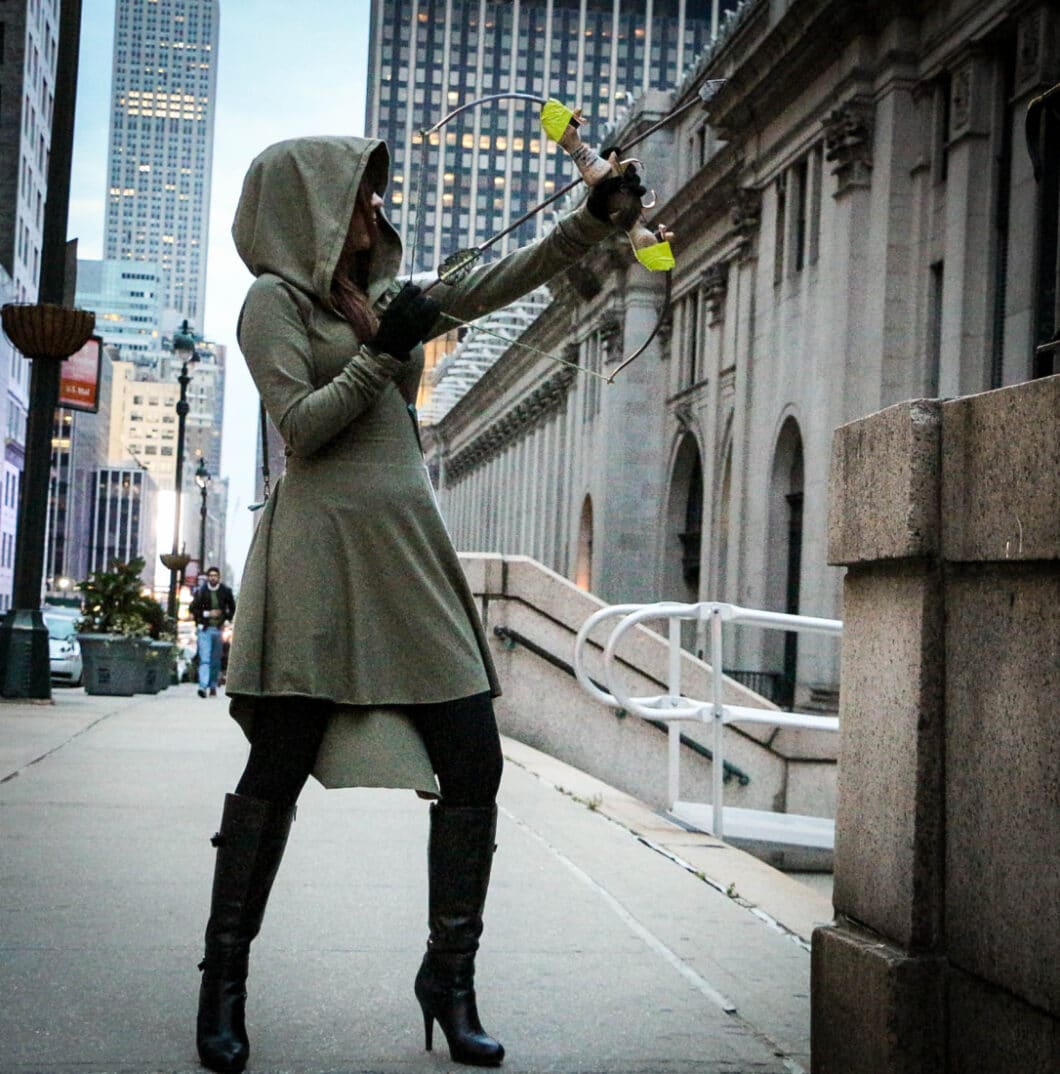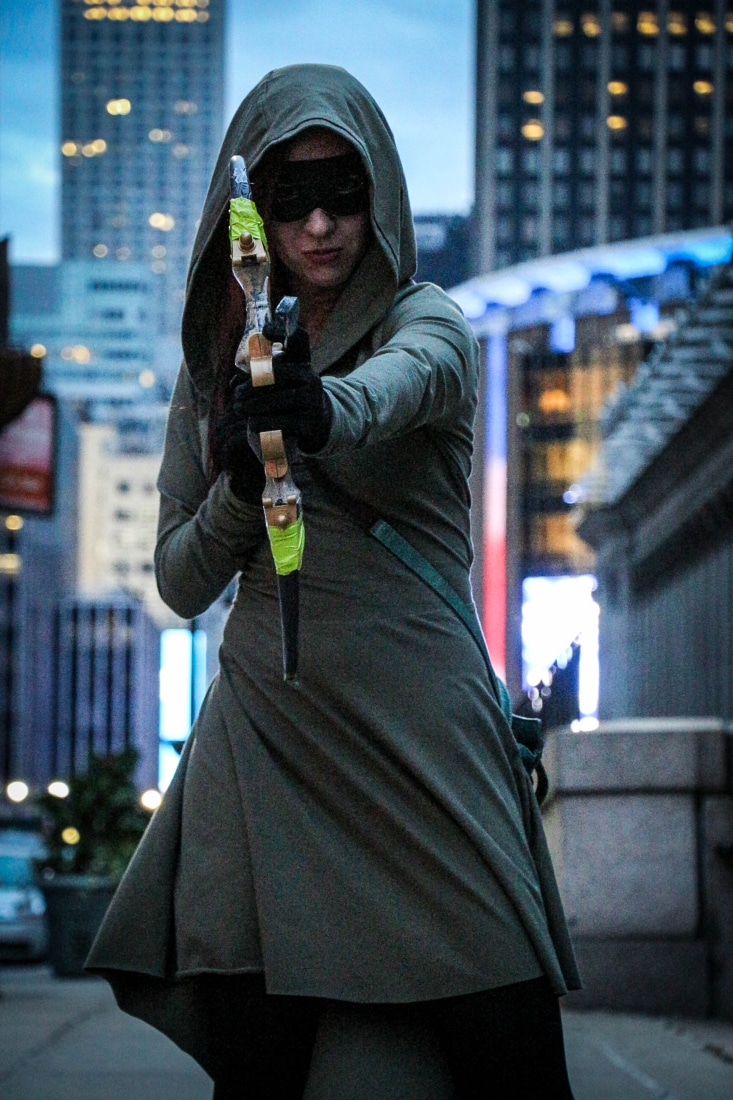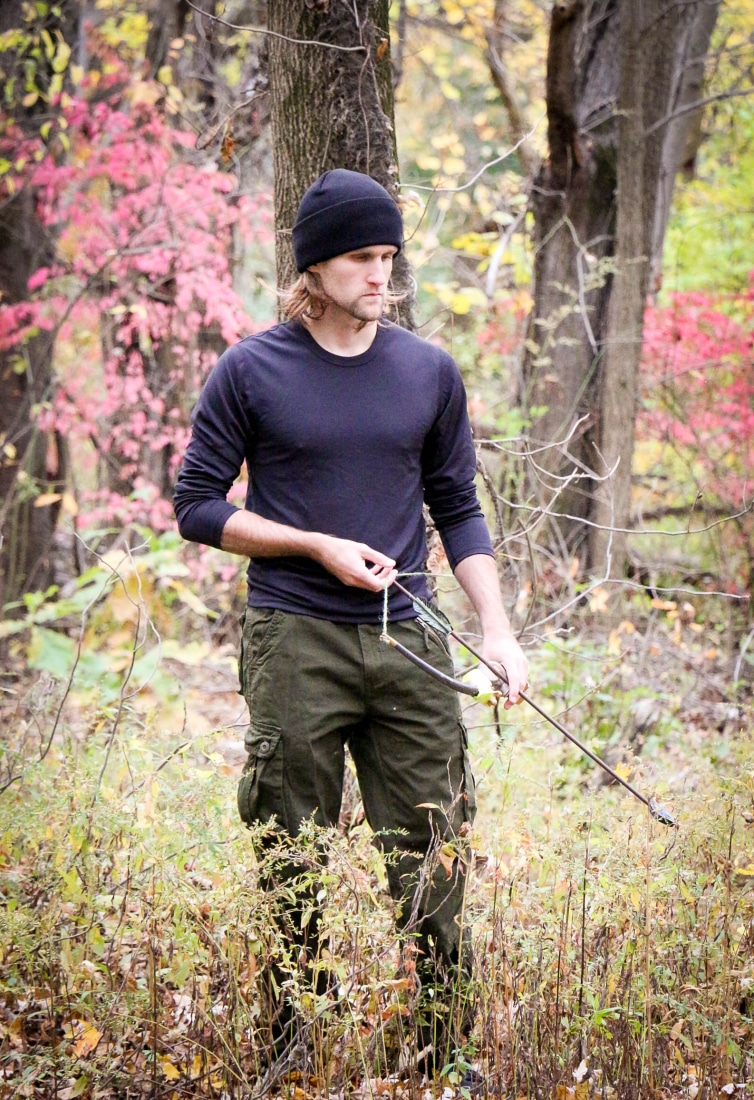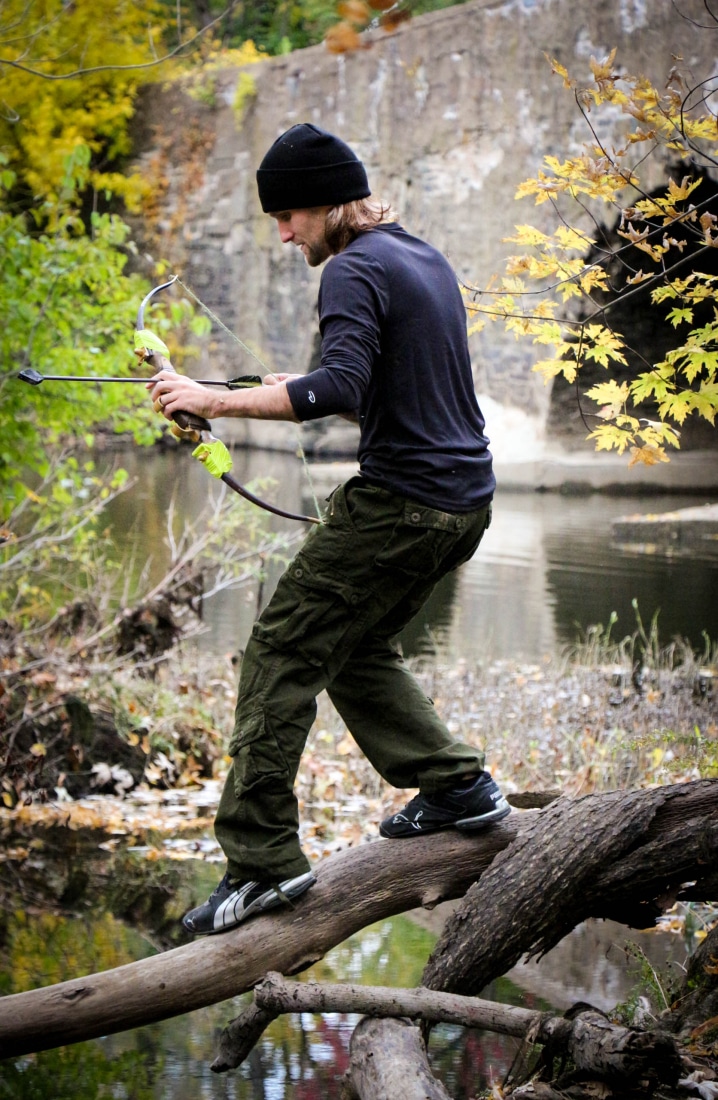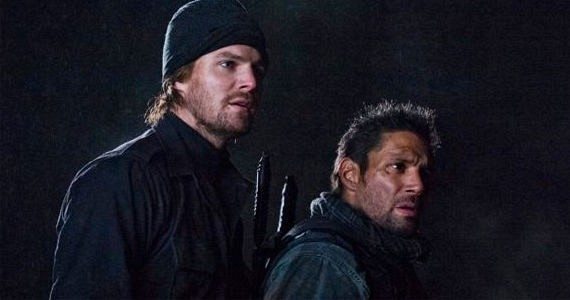 Our Costumes for Halloween in NYC
"You have failed this city!" I'm not entirely sure how many times we said that during the day, but it certainly never got old! For those of you who aren't familiar with Green Arrow, that's something he always says to the bad guys before he takes them out. And as you can see, I once again spent Halloween pretending to be a man, haha.
My husband was kind enough to let me be Green Arrow, (because I really wanted this hooded dress, and let's face it…Green Arrow is the coolest one in the whole cast) and he decided to go as Oliver Queen when he was stranded on The Island. (Oliver Queen and Green Arrow are the same person, FYI. My husband was Oliver Queen before he donned his green hood.)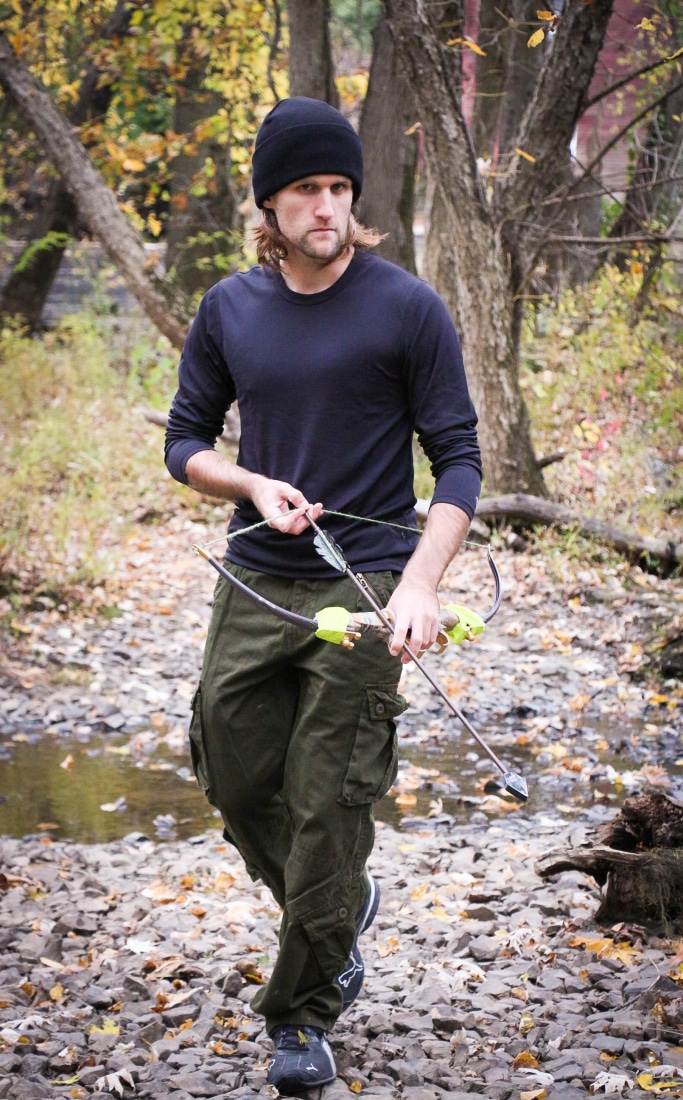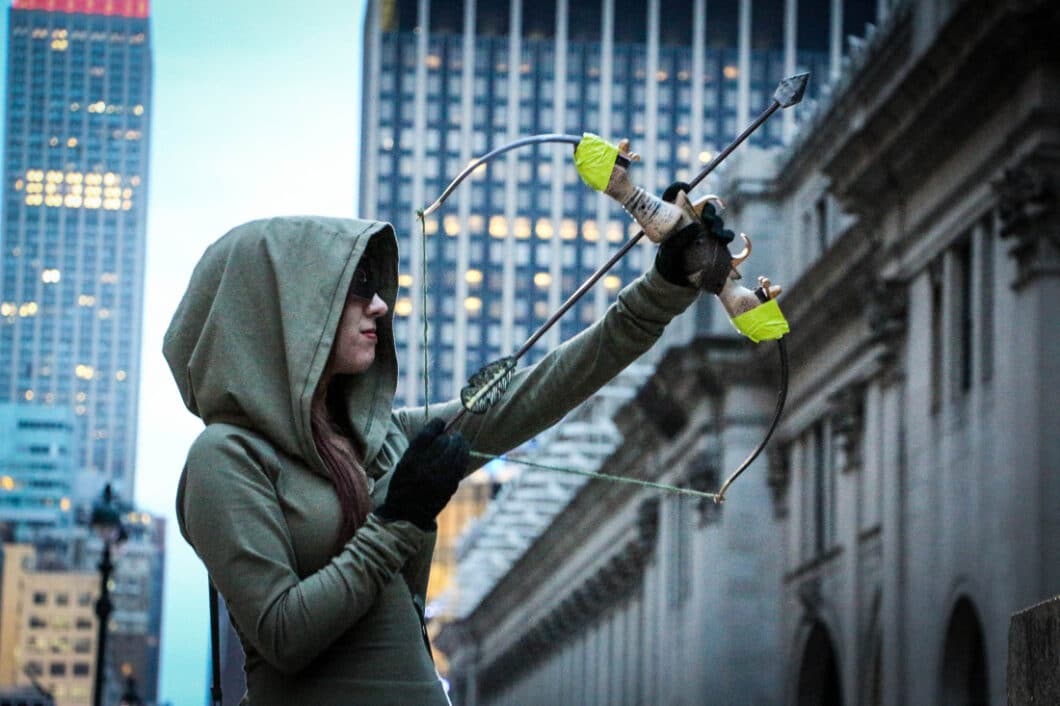 We celebrated Halloween in NYC this year, and it was an absolute blast! I was so excited that people actually knew who we were (Thank you, New York)! Never ever have we dressed up as superheroes and had anyone know who we are. (Last year my brother and his friend were the only ones who knew who The Winter Solider is, haha.)
So, having random people compliment us on our costumes was quite exciting for both of us! I think my favorite, though, was when a boy, who was about 8-years-old, came to us in Penn Station and pointed to my husband and with big eyes and said,"You're Green Arrow!" And then pointed at me and said, "And you're Green Arrow!" And then pointed at his Green Arrow costume and said, "And I'M GREEN ARROW!" I could've gone home happy after that, haha.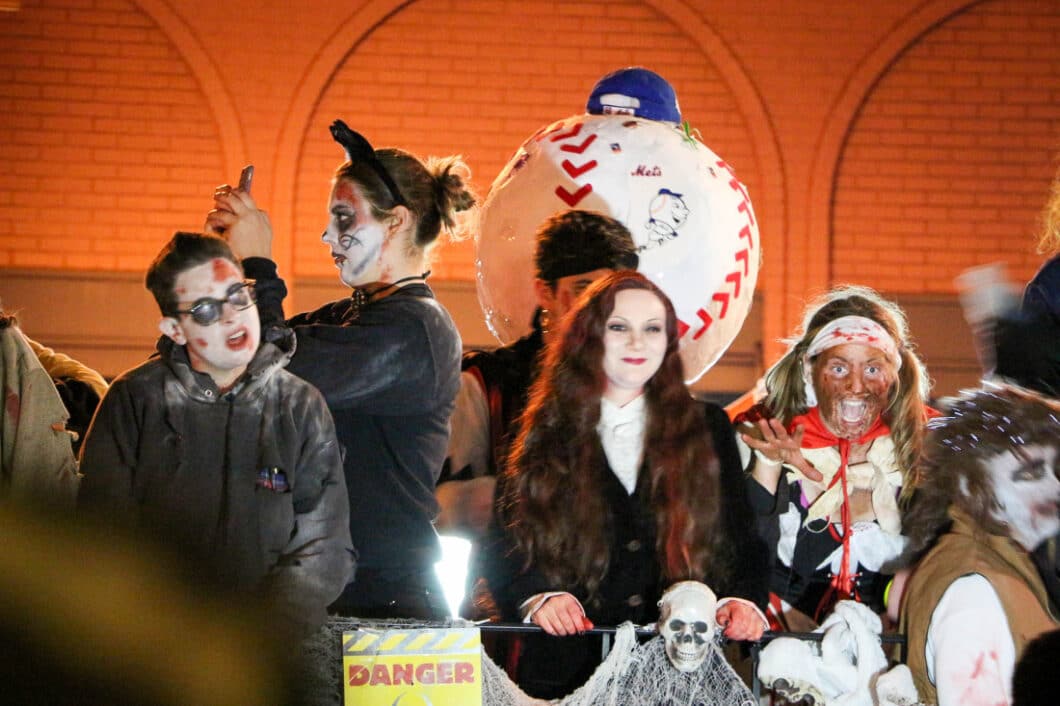 The Village Parade in NYC
The plan was to grab a drink and some food and then head over to The Village Parade, which takes place on 6th Avenue. We did just that, except we only stayed at the parade for about 20 minutes, before retreating to 7th Avenue to people watch from the comfort of a chair in a cozy bar.
There were SO many people at The Village Parade that my head almost exploded. I knew it was going to be crowded, but it was even worse than I had prepared myself for, and wasn't all that enjoyable.
If you are able to find a comfortable location to watch the parade from, though, the parade itself is pretty cool. It's made up of people who show up in costume at the corner of Canal St. & 6th Ave. and march together in their costumes. There were a lot of fun costumes! (Sorry, it was impossible to get decent photos.)
My favorite was a man dressed up as a surfer who had his two dogs dressed up as sharks – that was so cute! The most popular costumes of the evening were minions (which I can never get enough of), zombies (always love the creative makeup that goes into them) and cat ears…there had to have been about 5 million cat costumes on the streets of New York last night, haha.
*Click here for more info on joining The Village Parade.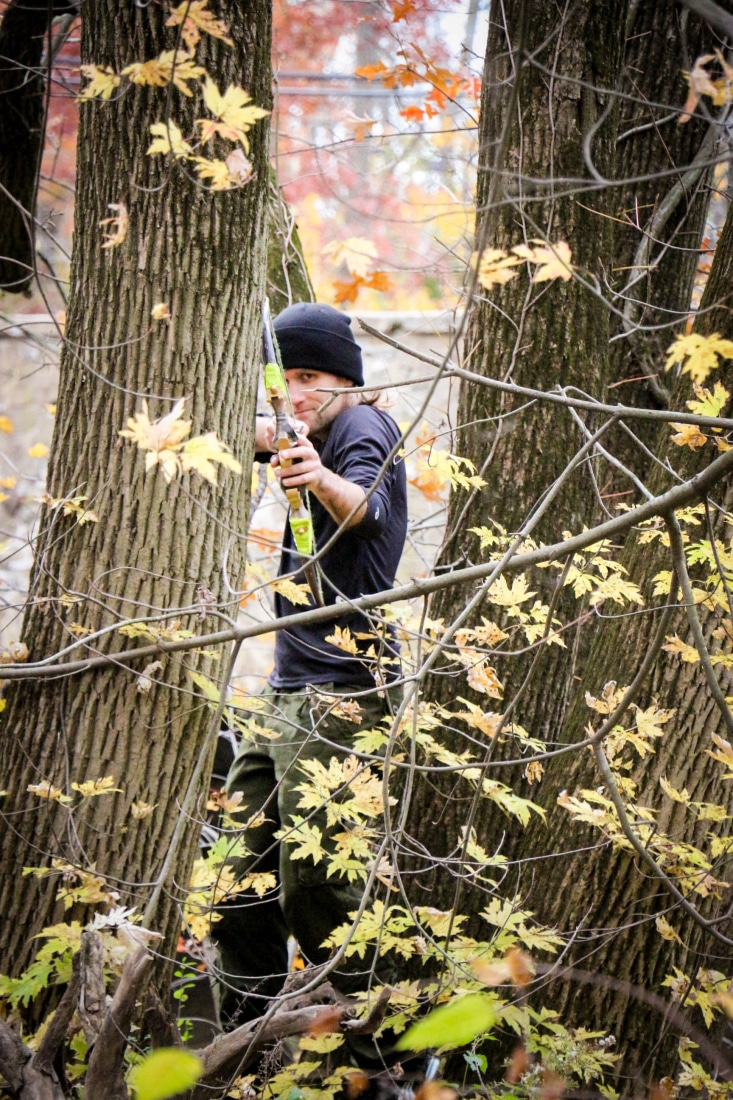 Other than our little friend in Penn Station, there were no other Green Arrow or Oliver Queen costumes that we ran into last night. I did see a pretty cool Red Arrow costume at the parade, though.
And not only was this the first year people knew who we were, but it's also the first year we'll actually be able to wear our costumes outside of Halloween. My husband's costume, short of the wig, is just regular clothing. And other than my eye mask, my dress will be quite fun to wear this fall/winter (like I did here). I already had the tights and boots again. I wore them for 12+ hours yesterday, and it wasn't until the wee hours of the morning that my toes started to hurt. That is quite impressive for boots with that big of heel!
But I have to talk about the dress for a moment, the back of this dress is so cool! I love how it laces up…and I am an absolute sucker for an asymmetrical bottom. I love how this dress moved in the breeze. It looked very superhero-like! Oh, and that hood is pretty awesome, too. 😉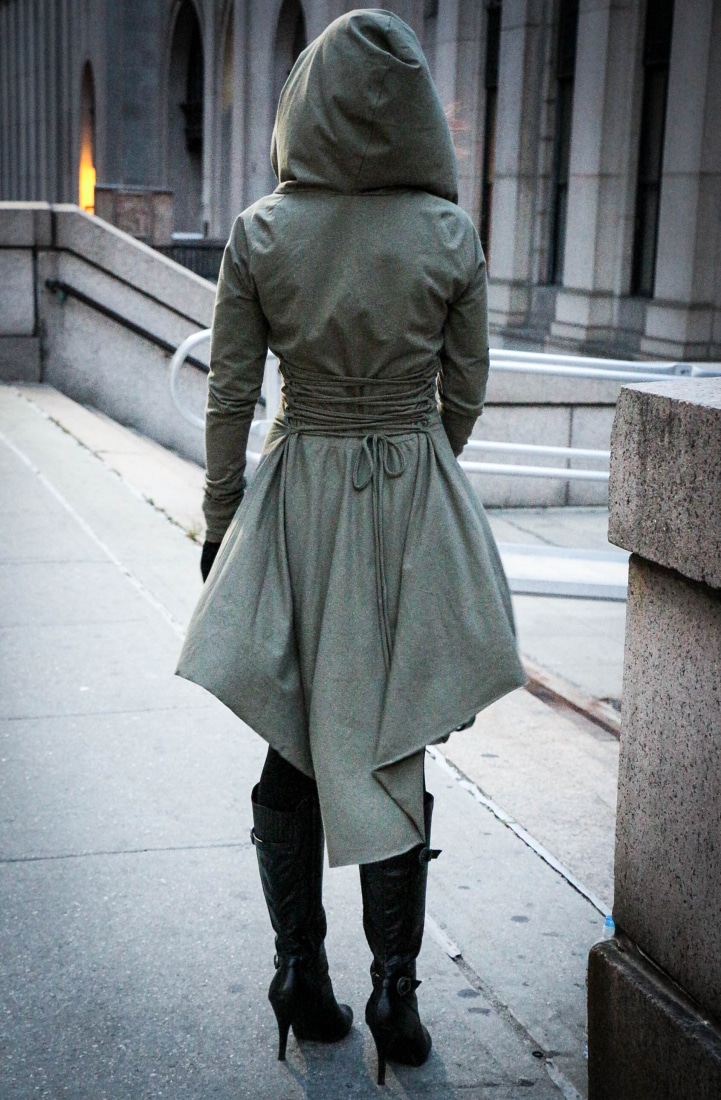 I do have to say that our bows, probably the most important part of the costume, royally sucked. We had to duct tape them with the lovely green tape you can see in every photo (it's all that Target had left yesterday). They would fall apart the moment you touched them, but oh well! There's nothing duct tape can't fix!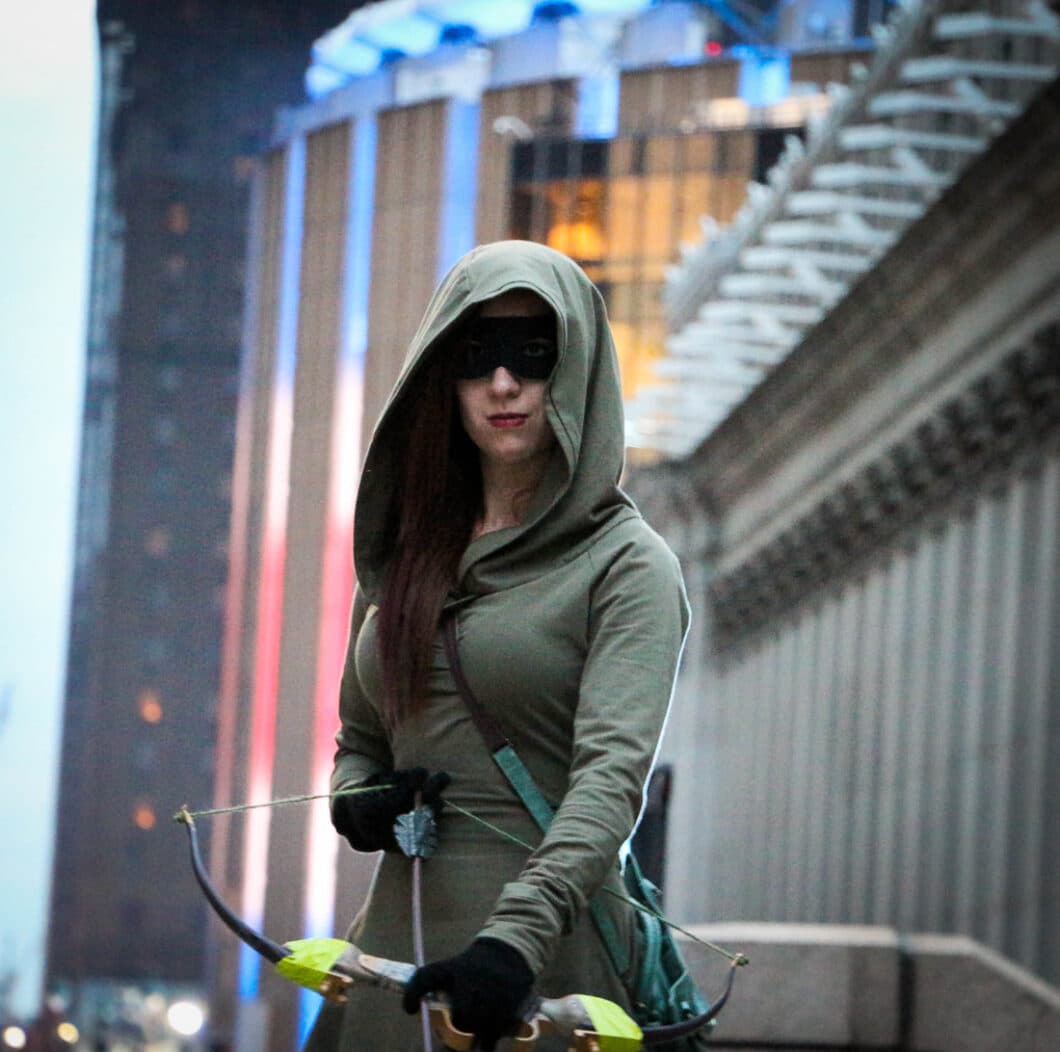 My eye mask was also not the most comfortable thing in the world. I ended up wadding up some tissue paper under the nose part to keep it from rubbing my nose raw…but for less than $10 I can't really complain about it too much.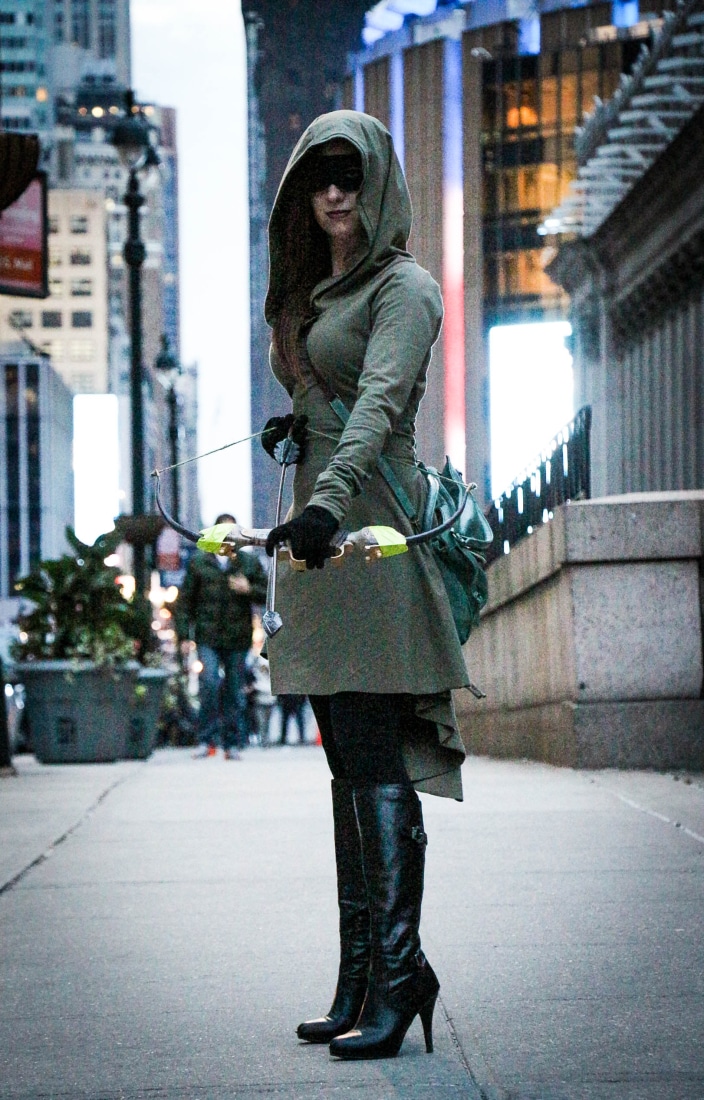 Fun fact: the photos of me were actually taken in front of the location for this year's NYFW! I figured I should stop any bad guys from disrupting that area!
I think we did a good job of keeping Starling City safe last night! No villains caused any trouble on our watch, haha.
Are there any other Green Arrow fans out there? And who else dressed up for Halloween this year? Let me know what you went as in the comments!
Where to find it:
My costume:
Dress: Etsy
Boots: DSW
Tights: Amazon
Eye mask: Amazon
Bow and Arrow: Amazon
My husband's costume:
Wig: Amazon
Hat: Amazon
Shirt: Amazon
Pants: Amazon
Bow and Arrow: Amazon